MOBOTIX CCTV Power supplies & batteries
(5)
Browse CCTV Power supplies & batteries
Power supply & battery products updated recently
Surge protection for security installations: 2017 saw increased investment
In 2017, DITEK saw how power surges from the many natural disasters that took place damaged many businesses. In a natural disaster, or even everyday business operations, a facility's entire investment in security, life safety and surveillance systems technology can be disabled or rendered useless in a few seconds. Surge protection solutions can mitigate those risks and protect security investments. Proactive approach to risk mitigation Throughout 2017, we also witnessed a change in how enterprises view surge protection, which included how investments are being made in surge protection to protect valuable security, life safety and surveillance systems, while also reducing downtime, manpower costs, liability vulnerabilities, and possibly compliance issues that can force businesses to actually cease operations. Effective security management is about mitigating risks. But risks cannot be mitigated without a proactive approach. Enterprises and integrators, who take the time to assess risk and to develop a strategy to incorporate effective detection, deter and response criteria to protect physical assets will be successful in 2018. 2018 and beyond That strategy includes designing surge protection into new security systems, while also adding surge protection to existing systems. Enterprises and security integrators who implement a surge protection strategy during security planning processes – or after – will be exercising prevention and mitigation, and they will be successful in 2018 and beyond. Surge protection devices have an untapped potential for enterprise surveillance and security systems In 2017, Ditek continued to offer security end users a solid surge protection solution. We also successfully educated system integrators, who are seeking value-added products or services to incorporate into their portfolios, on the importance of surge protection devices. Educating security integrators We believe that surge protection devices have an untapped potential for enterprise video surveillance and security systems, because they can and do meet safety and security challenges that have been rarely identified in the past. We are looking forward to 2018, when we will continue to develop new surge protection products – including a new product engineered to protect up to twelve individual fuel dispensers, which is critical to the financial operation of convenience stores. We will also continue to educate security integrators about the importance of including surge protection in the design/build RFP, to not only secure an enterprise's valuable security equipment, but also to help integrators to differentiate their capabilities and knowledge from the competition.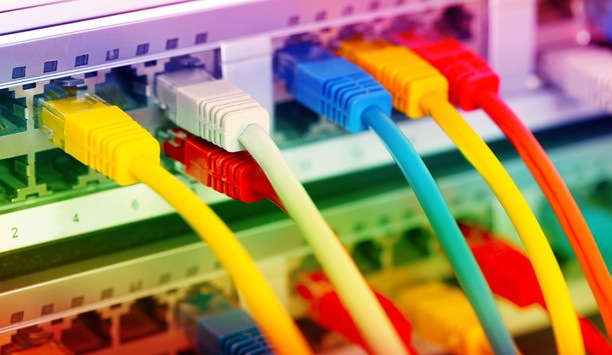 Adaptive transmission systems evolve with advanced communications
The security market in 2016 saw an uptick in the economy, the introduction of new technologies, increased compliance requirements in key verticals, and rising concerns over the need for greater security. Users interested in upgrading or deploying new systems consistently chose networked system platforms. This trend further drove the demand for adaptive transmission solutions as a means of repurposing existing analogue infrastructure to accommodate IP devices on a networked platform. As this migration accelerated, product feature sets continued to evolve with the inclusion of advanced communications that let you monitor, control and report power/diagnostics from anywhere. These new products have also helped to stimulate new business opportunities for integrators by expanding their service offerings to include remote monitoring of these devices as a new source of recurring monthly revenue (RMR). PoE and adaptive transmission solutions In last year's 2016 forecast, we discussed the integration trend and how PoE and adaptive transmission solutions with network communications were rapidly gaining traction and market share. As the year progressed, the trend increased with customers migrating towards systems that provided more data, faster transmission rates and more versatility, and accessibility anytime from anywhere. Altronix responded with more advanced product solutions. This growing trend makes it more critical than ever for the core power and transmission infrastructure that make up the foundation of these systems to include network communications for true integration. As effective and efficient as integrated IP systems have become, the cost to upgrade or install new networked systems can be prohibitive. In 2017, security professionals will require expanded options to capitalise on existing infrastructure while accommodating IP devices with new levels of performance. These new products will greatly reduce installation and maintenance costswhen deploying orupgrading systems We will see the introduction of new products that offer greater levels of integration with bundled capabilities such as PoE, network switches, versatile adaptive transmission capabilities to accommodate different types of cabling, greater bandwidth and speed, and management capabilities. These new products will greatly reduce installation and maintenance costs when deploying or upgrading systems. Altronix 2016 business overview Altronix's evolution as a designer and manufacturer of versatile power supplies and accessories – and the addition of innovative PoE and adaptive transmission solutions with network communications – was significant in 2016. We have continued to deliver new products incorporating advances in power and communication technologies that solve real-world installation issues with the highest levels of performance and cost-efficiency. One of the most significant technologies contributing to our extensive portfolio of power and adaptive transmission products is our innovative LINQ™ Technology, which provides remote control of power, along with monitoring and reporting of diagnostics from anywhere you have internet access. LINQ completes the network communication cycle for networked systems by providing true integration for power supply and adaptive transmission products that are the foundation of every system. Altronix will continue to design, manufacture and introduce new power and adaptive transmission solutions in 2017 that live up to our longstanding reputation for outstanding quality, performance and reliability. See the full coverage of 2016/2017 Review and Forecast articles hereSave Save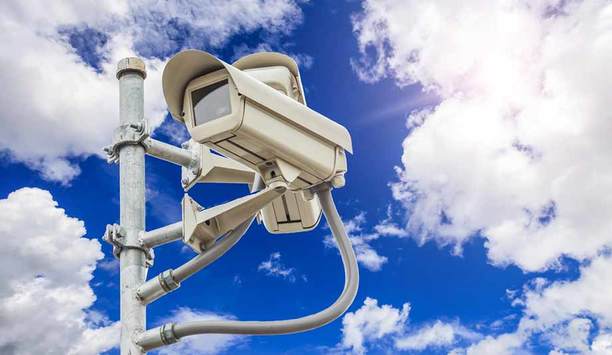 Extenders convert media for longer video distance runs
IP/PoE systems eliminate the need for local power, thus saving installation costs Cost considerations are an important reason to use existing installed cable as part of a new system infrastructure. Extenders in the form of media converters can help. For almost three decades, video surveillance systems existed in the form of analogue systems. Video coaxial cable was the primary method of transmission with a limited distance of about 750 feet. Analogue systems required separate power supply located at each security camera site. Today, new technology often solves one problem and creates another. Internet Protocol/Power over Ethernet (IP/PoE) systems eliminate the need for local power supply, thus saving installation costs. The drawback is the restriction to only 328 feet and the required use of Cat 5e or above cable. Extended transmission distance So tens of thousands of video surveillance cameras are waiting to be converted to IP, and have been transmitting over coax at distances two-and-a-quarter-times greater than the Ethernet limit. The advent of extenders helps to solve this problem. In addition, the use of extenders for Cat cable and even single-pair alarm wire helps to add to the types of IP/PoE conversions while extending distance as far as three thousand feet. Tens of thousands of camerasare waiting to be converted to IP,and have been transmitting overcoax at distances two-and-a-quarter-times greater than theEthernet limit Considerations while using extenders Use of extenders requires taking several considerations into account. First and most important is a careful reading of specifications. A statement can be true while not applying to your applications. Let's take IP/PoE transmission over coax as an example. A manufacturer's product can state it has this feature and will meet your transmission requirement of X number of thousand feet. However, a careful reading reveals that achieving this requires RG 6 cable while you have RG 59 installed. You need to maintain a 100Mbps bandwidth and provide your cable with 12.95 watts of power. But as both bandwidth and power decrease with distances obtainable from many types of extensions, you realise that both are much less at the extended distance you require. In short, just depending on a product to make a simple specification statement is not enough when it comes to infrastructure considerations and especially with regards to extenders. Save Save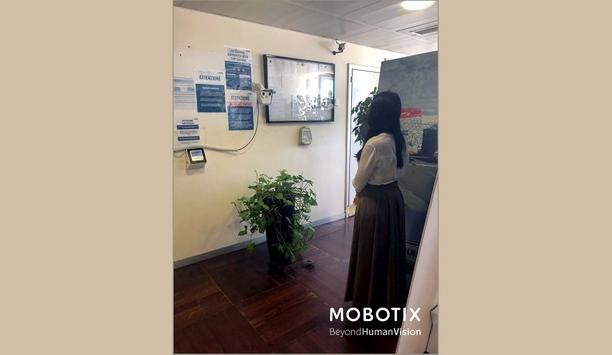 Alha Group integrates MOBOTIX thermal technology for enhanced security at Malpensa Airport in Milan, Italy
On an average, approximately 400,000 tons of cargo passes through Malpensa Airport every year, located in Milan, Italy. The Alha Group is the major cargo handling agent at the 25,000-square-meter site, which houses 32 airlines, with 34 large cargo aircrafts. Handling cargo at Malpensa Airport In 2012, Malpensa Cargo became a certified competence and administration centre for air cargo and road transport, especially for premium-quality small goods, such as smartphones, tablets, designer clothing and accessories. The Alha Group chose a system from MOBOTIX AG, a renowned manufacturer of cameras in Germany Since then, passenger transport in Malpensa has increased exponentially, which has driven the Alha Group to procure a video surveillance system that offers the very highest level of protection. The Alha Group chose a system from MOBOTIX AG, which has been manufacturing cameras in Germany for over 20 years. MOBOTIX thermal imaging cameras "We have installed nine MOBOTIX thermal imaging cameras at our sites in Malpensa, Rome Fiumicino, Segrate, Pioltello, Verona and Prato to strategically cover the key traffic areas," said Marco Alesi, Security Manager at the Alha Group. The MOBOTIX thermal systems were installed by Alha's business partner, Trium at the beginning of March 2020, in response to the COVID-19 pandemic. Alha can now reliably control access to its offices and warehouses. Virtual security cage The project also saw the construction of a 'Virtual security cage' that Alha uses to protect the valuable goods of its customers that are being transshipped against theft. An infrared alarm system delineates a defined area and the video-based system triggers an alarm, as soon as an intruder enters this area. With the help of live images from the camera, the uninvited guest can be identified and stopped immediately. The Alha Group has consequently replaced an expensive conventional locking system with an advanced digital video solution and sped up routine work processes at the same time. The MOBOTIX cameras are integrated into the burglar alarm system, which is controlled using security badges. A detailed log is kept to track when the system is deactivated. Integrated thermal imaging solution "We were, and still are, extremely satisfied with the MOBOTIX cameras we installed previously," emphasizes Marco Alesi, adding "Not only because of their high quality and durability, but also because of the numerous integration and development options we've been able to make use of over time. This is a huge advantage, and one that applies to our most recent installation too." The timesheet system has an integrated thermal imaging camera that is activated, every time an employee signs in The timesheet system has an integrated thermal imaging camera that is activated, every time an employee in the warehouse and office access area signs in. A recorded message asks the employee to look into the camera and remove any glasses or head coverings that they may be wearing for proper identification. If the camera measures their body temperature as being 37.5 degrees Celsius or less, a green LED on the camera flashes to allow access to the cargo bay. If the temperature measured is higher than 37.5 degrees Celsius, a flashing red light and another recorded message informs the employee to wait for a specialist member of staff to take their temperature using a clinical thermometer. VoIP intercom system At the same time, the system sends an email with a dated camera screenshot, stored personnel data and the measured temperature. The VoIP intercom system integrated into the camera enables Alha security staff to immediately communicate with employees who were temporarily stopped when entering the company building. "The extra checks are making us all safer during this crisis. We see the ability to contact someone immediately after they receive negative results for a preliminary test as an intrinsic part of our duty of care toward our employees," explains Alesi.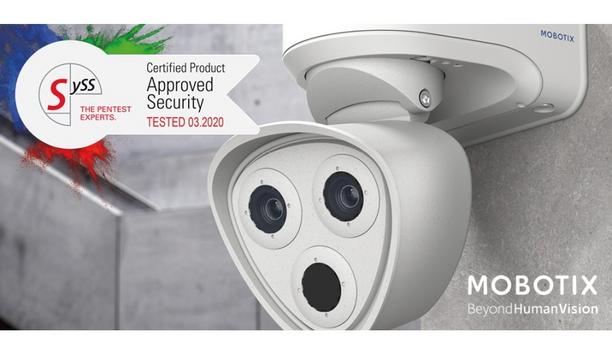 MOBOTIX M73 video camera receives security certificate from SySS IT
The M73, MOBOTIX's new high-performance camera based on Artificial Intelligence (AI), is the latest in MOBOTIX's lineup to have received the SySS IT security certificate. After completing multiple tests, SySS GmbH now attests that the entire MOBOTIX IoT camera series has a particularly high level of cyber security. In addition to the M73, the M16, representing the entire Mx6 series, also has earned the SySS certificate. This is a continuation of the MOBOTIX Cactus Concept which stands for a reliable, end-to-end video system protection against hacker attacks. In several scenarios, the hardware and software components of the M73 were subjected to simulated state-of-the-art hacker attacks. The penetration testers at SySS GmbH are very familiar with attack methods on IT systems and are researching new ways and means of preventing intrusion into digital infrastructures. With this extensive know-how, SySS GmbH is the penetration test provider in Germany as they test IT landscapes, looking for both common and unique weaknesses and other security vulnerabilities. Enhanced cyber security for cameras "With the SySS certification of our new M73 video system, we are proving that MOBOTIX continuously strives for the best possible cyber security for all of our camera series," emphasises MOBOTIX CEO, Thomas Lausten. "Our Mx6 range is one of the market-leading systems for classic security camera applications and is the first choice for many of our customers. The robustness and durability of the power-saving system is in line with the classic MOBOTIX DNA and is ONVIF-compliant despite the decentralised approach." "The SySS certification of the new, open MOBOTIX 7 platform and the M73 proves that we have achieved the goal of highest data and cyber security even with our most powerful camera series," says Lausten. "This also applies to the Certified Apps that are integrated in the firmware, which comprehensively extend the modularity of our systems. " The MOBOTIX Apps based on Deep Learning and solutions from renowned partners are explicitly verified and certified by MOBOTIX. Users can use exactly the apps in their video systems that they need for their requirements.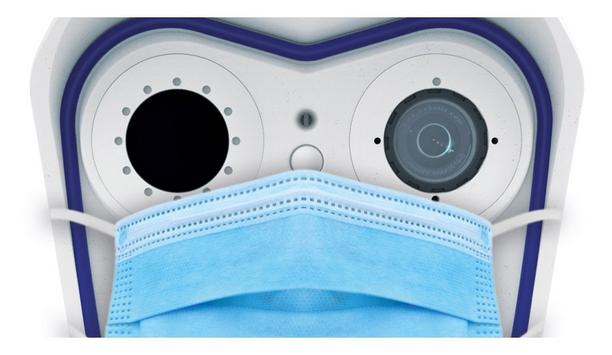 MOBOTIX supports its customers with intelligent video technology on their way "back to the new normal"
The world has changed with the COVID-19 pandemic. There are many new challenges and regulations. MOBOTIX's intelligent video technology can support companies, institutions, public as well as private facilities during the crisis and in the restart after the lockdown. MOBOTIX has bundled the available "back-on-track video technology solutions" for its partners and customers to help get them up and running quickly and effectively. This makes it easier for industries and sectors such as retail, restaurants, airports, train stations, municipalities, industrial, service companies and educational institutions to "get back on track." MOBOTIX automates the "back-to-business restart" with professional analysis and thermal imaging technology, with an array of optional apps in the latest MOBOTIX 7 generation cameras and specially-developed add-on solutions from MOBOTIX's global Partner Community. Highest cyber security Only the consistent adherence to rules and regulations will drive further improvements in this pandemic" The hardware and software of MOBOTIX can be adapted and converted at any time for numerous alternative industry-specific tasks, always with the highest cyber security. "Only the consistent adherence to rules and regulations will drive further improvements in this pandemic. By doing so we will hopefully move together successfully towards 'normal life and work.' It is a good feeling when we can support and accelerate this with our technology," says MOBOTIX CEO, Thomas Lausten. Entrance control system In many shops, schools and public buildings there are updated capacity limits for the number of visitors, customers or employees. To determine the current numbers, all entrances and exits must be checked. MOBOTIX video technology can do this reliably, automatically, and effectively - without the need for additional personnel. An entrance control system can be installed indoors or outdoors, for example, using a traffic light system or an automatic door control system. The MOBOTIX video analysis technology also allows the cumulative recording of the current number of people in complex and multi-story buildings using all cameras installed at the entrances and exits. Supporting Social Distancing "Social Distancing" is a widely used term. It describes the observance of minimum distances and is intended to reduce the risk of infection. MOBOTIX technology can also provide support here. Face mask detection In addition, sensitive zones, such as sterile zones in hospitals and nursing homes, can be better monitored and protected It does not monitor whether the minimum distance is maintained in all areas, but rather checks whether it could be maintained in general within heavily frequented areas. For example, video technology can detect overcrowding - e.g. in waiting areas or at checkouts - and resolve it by means of visual and acoustic warnings. The capacity and crowding of people are not the only concerns, of course. In many public areas, face masks are also required. It must be ensured that proper protection is worn. Partner solutions that rely on MOBOTIX technology can detect when face masks are worn and trigger alarms or warnings if violations occur. In addition, sensitive zones, such as sterile zones in hospitals and nursing homes, can be better monitored and protected. Recognising temperature abnormalities MOBOTIX TR (Thermal Radiometry) technology makes it possible to measure thermal radiation - even from people. Although MOBOTIX thermal technology does not replace medical devices, they can help analyse critical situations in order to escalate to further measures. It allows anomalies to be detected and reported. Identified persons can then be subjected to further examination and referred to medical personnel. "Our technology helps customers not only in times of crisis. MOBOTIX video security systems are valuable to our customers well beyond the crisis," says Lausten. "The high-end video systems can be used, adapted or converted at any time for numerous additional and new industry specific tasks. Our intelligent solutions cover much more than just security applications. For example, they offer outstanding potential in process optimisation or improving a service organisation. The investment in MOBOTIX video technology is and remains future-proof," says the MOBOTIX CEO.
Featured white papers
Smart security cameras: excellence in retail
Download
5 reasons to integrate mobile technology into your security solution
Download
Automatic vehicle identification: State of the industry 2020
Download