Access Control Softwares
(417)
Browse Access Control Softwares
Access control software products updated recently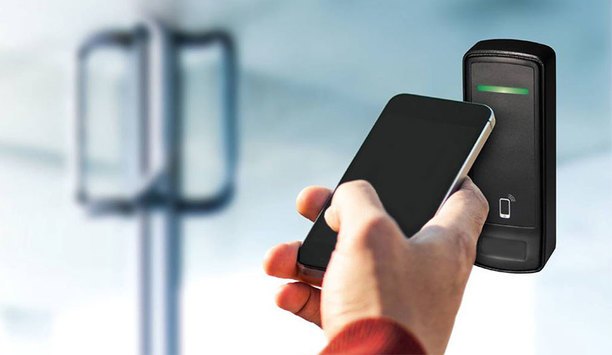 Are mobile credentials more secure than smart cards?
For the past several years, there has been a focus by integrators and customers to assure that their card-based access control systems are secure. To give businesses an extra incentive to meet their cybersecurity threats, the Federal Trade Commission (FTC) has decided to hold the business community responsible for failing to implement good cybersecurity practices and is now filing lawsuits against those that don't. For instance, the FTC filed a lawsuit against D-Link and its U.S. subsidiary, alleging that it used inadequate safeguards on its wireless routers and IP cameras that left them vulnerable to hackers.Many companies perceive that they are safer with a card but, if done correctly, the mobile can be a far more secure option Now, as companies are learning how to protect card-based systems, such as their access control solutions, along comes mobile access credentials and their readers which use smart phones instead of cards as the vehicle for carrying identification information. Many companies perceive that they are safer with a card but, if done correctly, the mobile can be a far more secure option with many more features to be leveraged. Handsets deliver biometric capture and comparison as well as an array of communication capabilities from cellular and Wi-Fi to Bluetooth LE and NFC. As far as security goes, the soft credential, by definition, is already a multi-factor solution. Types of access control authentication Access control authenticates you by following three things: Recognises something you have (RFID tag/card/key), Recognises something you know (PIN) or Recognises something you are (biometrics). Your smart phone has all three authentication parameters. This soft credential, by definition, is already a multi-factor solution. Your mobile credentials remain protected behind a smart phone's security parameters, such as biometrics and PINs. Organisations want to use smart phones in their upcoming access control implementations Once a biometric, PIN or password is entered to access the phone, the user automatically has set up 2-factor access control verification - what you know and what you have or what you have and a second form of what you have. To emphasise, one cannot have access to the credential without having access to the phone. If the phone doesn't work, the credential doesn't work. The credential operates just like any other app on the phone. The phone must be "on and unlocked." These two factors – availability and built-in multi-factor verification – are why organisations want to use smart phones in their upcoming access control implementations. Smart phone access control is secure Plus, once a mobile credential is installed on a smart phone, it cannot be re-installed on another smart phone. You can think of a soft credential as being securely linked to a specific smart phone. Similar to a card, if a smart phone is lost, damaged or stolen, the process should be the same as with a traditional physical access credential. It should be immediately deactivated in the access control management software - with a new credential issued as a replacement. Your mobile credentials remain protected behind a smart phone's security parameters, such as biometrics and PINs Leading readers additionally use AES encryption when transferring data. Since the Certified Common Criteria EAS5+ Computer Interface Standard provides increased hardware cybersecurity, these readers resist skimming, eavesdropping and replay attacks. When the new mobile system leverages the Security Industry Association's (SIA) Open Supervised Device Protocol (OSDP), it also will interface easily with control panels or other security management systems, fostering interoperability among security devices.All that should be needed to activate newer systems is simply the phone number of the smart phone Likewise, new soft systems do not require the disclosure of any sensitive end-user personal data. All that should be needed to activate newer systems is simply the phone number of the smart phone. Bluetooth and NFC the safer options Bottom line - both Bluetooth and NFC credentials are safer than hard credentials. Read range difference yields a very practical result from a security aspect. First of all, when it comes to cybersecurity, there are advantages to a closer read range. NFC eliminates any chances of having the smart phone unknowingly getting read such as can happen with a longer read range. There are also those applications where multiple access readers are installed very near to one-another due to many doors being close. One reader could open multiple doors simultaneously. The shorter read range or tap of an NFC enabled device would stop such problems. However, with this said in defence of NFC, it must also be understood that Bluetooth-enabled readers can provide various read ranges, including those of no longer than a tap as well. One needs to understand that there are also advantages to a longer reader range capability. Since NFC readers have such a short and limited read range, they must be mounted on the unsecure side of the door and encounter all the problems such exposure can breed. Conversely, Bluetooth readers mount on the secure sides of doors and can be kept protected out of sight. Aging systems could cause problems Research shows that Bluetooth enabled smart phones are continuing to expand in use to the point where those not having them are already the exceptions With that said, be aware. Some older Bluetooth-enabled systems force the user to register themselves and their integrators for every application. Door access – register. Parking access – register again. Data access – register again, etc. Newer solutions provide an easier way to distribute credentials with features that allow the user to register only once and need no other portal accounts or activation features. By removing these additional information disclosures, vendors have eliminated privacy concerns that have been slowing down acceptance of mobile access systems. In addition, you don't want hackers listening to your Bluetooth transmissions, replaying them and getting into your building, so make very sure that the system is immunised against such replays. That's simple to do. Your manufacturer will show you which system will be best for each application. Research shows that Bluetooth enabled smart phones are continuing to expand in use to the point where those not having them are already the exceptions. They are unquestionably going to be a major component in physical and logical access control. Gartner suggests that, by 2020, 20 percent of organisations will use mobile credentials for physical access in place of traditional ID cards. Let's rephrase that last sentence. In less than 18 months, one-fifth of all organisations will use the smart phone as the focal point of their electronic access control systems. Not proximity. Not smart cards. Phones!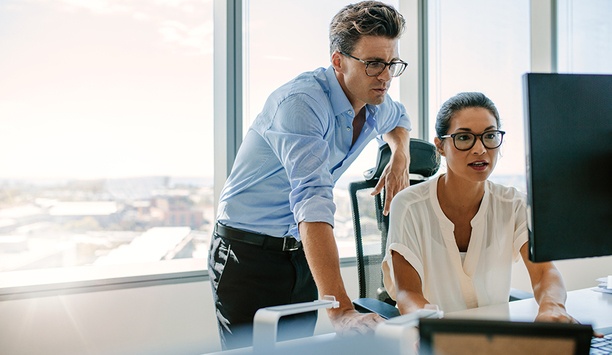 Artificial Intelligence (AI) applications for cybersecurity automation
Artificial intelligence and machine learning are the rage in tech right now and not surprisingly, many cyber companies are beginning to automate an increasing amount of their operations. Some of this is great, particularly when it assists cybersecurity professionals to automate mundane tasks and focus more of their attention on higher level analysis. But so far, machine learning is more hype than helpful for cybersecurity, but that does not mean you can't automate some tasks to keep your organisation safe. Effective machine learning applications At its most basic, machine learning technology is supposed to enable cybersecurity companies to predict the nature of future attacks based on past behaviour, similar to how Netflix displays what you want to watch based on what you've previously viewed. According to Jack Gold, president and principal analyst at J. Gold Associates, this innovation can assist cyber companies to transition away from a "signature-based" system to detect malware. Instead, he sees more companies adopting a machine learning approach that aims to analyse past incidents in a broader manner and aggregate information from a multitude of sources. Machine learning technology is supposed to enable cybersecurity companies to predict the nature of future attacks Specifically, some machine learning applications for cybersecurity are effective at doing the following: detecting malicious activity, helping security officers determine what tasks they need to complete in an investigation process, analysing mobile endpoints, decreasing the number of false positive threats, automating repetitive tasks like interrupting ransomware, and potentially closing some zero-day vulnerabilities. A number of tech giants have invested in these capabilities recently, including Google, which is employing machine learning to help protect Android mobile endpoints. Amazon also bought a startup called harvest.AI to help it aggregate and better understand data located on the S3 cloud storage service. Limitations of AI for cybersecurity That said, the signal-to-noise ratio for threat intelligence-type automation events isn't effective for most organisations at the moment. The reality is automating threat intelligence - or in other words, identifying adversaries automatically - is difficult to execute within an organisation because every company's threats, vulnerabilities, and risks are unique. Ultimately, machine learning can help cybersecurity outfits, but it can't replace many important functions. In an article for Forbes, Alexander Polyakov explains well why machine learning's applications for cybersecurity are limited. He writes, "There will always be a person who tries to find issues in our systems and bypass them. Therefore, if we detect 90% [of] attacks today, new methods will be invented tomorrow." Cybersecurity outfits can pair their human intellect with machine technology to catch hackers before they do too much damage Put in another way, there is a reason that machine learning is very good at predicting events like the weather. As McAfee CTO Steve Grobman described at McAfee MPOWER, their annual security conference, the weather abides by laws of physics. So even with phenomena such as global warming, the weather will largely act in the future based on how it has been in the past. Pairing human intellect and machine technology Cyber attacks, meanwhile, are the complete opposite. Hackers become smarter, and are always one step ahead of cybersecurity officers, inherently and frequently shifting their strategies so that CISOs will not detect them. For all the incidents machine learning technology can identify, which is helpful, there will always be sophisticated attacks that no machine learning algorithm will be able to find. It is also worth stating a simple fact: Humans hack. While they may use fancy technology to deploy these attacks, it is a human-led effort. Therefore, at the highest level, cybersecurity officers will be the only force able to stop hackers from penetrating critical networks. Machines don't fully understand us. Only humans can still (and probably always) comprehend hackers' larger strategy. Instead, cybersecurity outfits can pair their human intellect with machine technology to sort through data faster and catch hackers before they do too much damage. No cybersecurity company should be led by robots -- and that's a good thing.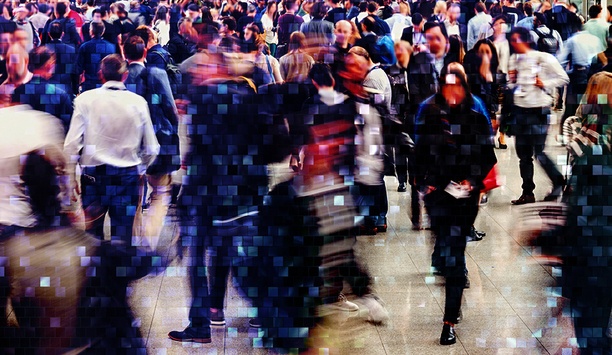 Artificial Intelligence (AI) in physical security systems: Trends and opportunities
If you've been paying attention over the last twelve months, you will have noticed that deep learning techniques and artificial intelligence (AI) are making waves in the physical security market, with manufacturers eagerly adopting these buzzwords at the industry's biggest trade shows. With all the hype, security professionals are curious to know what these terms really mean, and how these technologies can boost real-world security system performance. The growing number of applications of deep learning technology and AI in physical security is a clear indication that these are more than a passing fad. This review of some of our most comprehensive articles on these topics shows that AI is an all-pervasive trend that the physical security industry will do well to embrace quickly. Here, we examine the opportunities that artificial intelligence presents for smart security applications, and look back at how some of the leading security companies are adapting to respond to rapidly-changing expectations: What is deep learning technology? Machine Learning involves collecting large amounts of data related to a problem, training a model using this data and employing this model to process new data. Recently, there have been huge advances in a branch of Machine Learning called Deep Learning. This describes a family of algorithms based on neural networks. These algorithms are able to learn efficiently from example, and subsequently apply this learning to new data. Here, Zvika Ashani explains how deep learning technology can boost video surveillance systems. Relationship between deep learning and artificial intelligence With deep learning, you can show a computer many different images and it will "learn" to distinguish the differences. This is the "training" phase. After the neural network learns about the data, it can then use "inference" to interpret new data based on what it has learned. For example, if it has seen enough cats before, the system will know when a new image is a cat. In effect, the system "learns" by looking at lots of data to achieve artificial intelligence (AI). Larry Anderson explores how new computer hardware - the Graphic Processing Unit (GPU) – is making artificial intelligence accessible to the security industry. Improving surveillance efficiency and accuracy with AI Larry Anderson explains how the latest technologies from Neurala and Motorola will enable the addition of AI to existing products, changing an existing solution from a passive sensor to a device that is "active in its thinking." The technology is already being added to existing Motorola body-worn-cameras to enable police officers to more efficiently search for objects or persons of interest. In surveillance applications, AI could eliminate the need for humans to do repetitive or boring work, such as look at hours of video footage. Intelligent security systems overcome smart city surveillance challenges AI technology is expected to answer the pressing industry questions of how to use Big Data effectively and make a return on the investment in expensive storage, while maintaining (or even lowering) human capital costs. However, until recently, these expectations have been limited by factors such as a limited ability to learn, and high ongoing costs. Zvika Ashani examines how these challenges are being met and overcome, making artificial intelligence the standard in Smart City surveillance deployments. Combining AI and robotics to enhance security operations With the abilities afforded by AI, robots can navigate any designated area autonomously to keep an eye out for suspicious behaviour or alert first responders to those who may need aid. This also means that fewer law enforcement and/or security personnel will have be pulled from surrounding areas. While drones still require a human operator to chart their flight paths, the evolution of artificial intelligence (AI) is increasing the capabilities of these machines to work autonomously, says Steve Reinharz. Future of artificial intelligence in the security industry Contributors to SourceSecurity.com have been eager to embrace artificial intelligence and its ability to make video analytics more accurate and effective. Manufacturers predicted that deep learning technology could provide unprecedented insight into human behaviour, allowing video systems to more accurately monitor and predict crime. They also noted how cloud-based systems hold an advantage for deep learning video analytics. All in all, manufacturers are hoping that AI will provide scalable solutions across a range of vertical markets.
Featured white papers
The role of IT in physical access control
Download
Powerful video surveillance protects Red Bull Racing
Download
Making your surveillance cyber secure
Download