Intruder Alarm Control Panels & Systems
(714)
Browse Intruder Alarm Control Panels & Systems
Intruder alarm system control panel products updated recently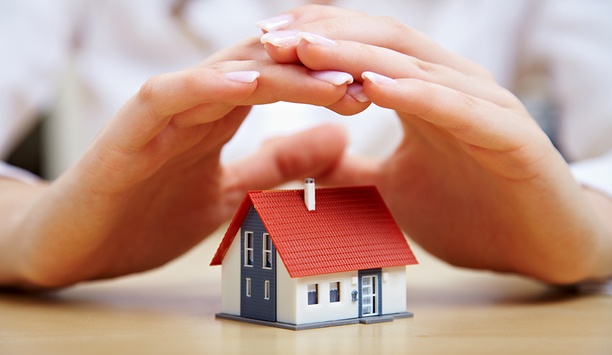 Radar technology provides an alternative for smart home security
In the state of the residential security market today, we see many who are offering home security packages that rely on numerous sensors and multiple devices to provide a comprehensive coverage of the home and provide peace of mind. Each individual sensor or device within the package provides a specific functionality, and the user finds himself burdened by an overwhelming amount of sensors and devices. This overload is intensified by the penetration of additional IoT and smart devices into the home, such as pet-cams or smart speakers that add to the burden of installation and maintenance. In addition, we are witnessing the rise in popularity of DIY security devices, indicating that users are looking for models and technologies that provide both contract flexibility and simplicity of use. The past years have seen major advancements in radar technology, which have brought the formerly military technology into the consumer space. Radars provide interesting prospects for home security and smart homes due to several inherent characteristics which give it an advantage over existing technologies. The resolution of an advanced radar sensor enables not only presence detection, but also provides advanced features for security, automation and well-being Advanced security and automation features Of primary importance, a consumer designed radar sensor provides the user with full privacy, but the use of radar is also beneficial because it is indifferent to environmental, temperature and lighting conditions. In addition, radar signals (at certain frequencies) are capable of penetrating through almost any type of material, enabling concealed installation, robust monitoring in cluttered spaces and even the coverage of several separate rooms with only one device. In terms of capabilities, simple time of flight 2-antenna radar sensors, which have been around for a while, do not provide much additional value in comparison to existing solutions and are not necessarily competitive in terms of pricing. However, the new generation of radar sensors are also opening up new capabilities previously achieved with optics only. Today, the resolution of an advanced radar sensor is high enough to enable not only presence detection, but also to provide advanced features for security, automation and well-being, all in one. Imagine for example, that the security sensor installed in your elderly parent's home could also detect a fall having occurred, monitor the breathing of a baby or even leaks in your wall. Due to the unique field of view that radar provides as well as the multi-functional potential, this technology will be the key to the awaited convergence of smart home functionalities and minimisation of home devices. The security sensor installed in your elderly parent's home could also detect a fall having occurred Secret of the consumer radar A radar sensor's accuracy and its ability to support wide functionality and applications is determined initially by its resolution, which is based on two key factors: bandwidth and number of channels. The wider the bandwidth and the more channels the radar supports, the more accurate the data received. Imagine the difference between a 1990s television model and a 4K 2018 television model - As the resolution is ever improving, the sharper and more detailed is the image. When looking at the short-range radar sensor market, prominent companies such as Texas Instruments and NXP are offering radar-on-chip solutions supporting 2\3 transmitters (Tx) and 3\4 receivers (Rx), mainly utilising frequency bands of 77-81GHz, as they target mostly automotive and autonomous driving applications. Another company that develops such radar-on-chip solution is Vayyar Imaging, an Israeli start-up, founded in 2011, that developed a radar sensor for 3D imaging. Vayyar Imaging directly targets the smart home and security markets with its radar-on-chip, developing modules and products for intruder detection, automation and elderly care (fall detection). Providing not only chips, but complete systems, the new model makes radar technology highly available and accessible. The radar-on-chip technology opens the door to installation of security and well-being devices in locations where privacy or environmental conditions pose an issue Radar-on-chip solution The radar-on-chip solution supports 72 full transceivers, an integrated DSP and radar bands between 3-81GHz. The resolution provided by this type of specification is high enough to provide subtle information about people's real time location posture (lying down\falling\sitting\walking), and breathing, and enables to classify pets from humans, but it is low enough as to not compromise privacy. This type of technology opens the door to installation of security and well-being devices in locations where privacy or environmental conditions pose an issue, such as in bathrooms or heavily lit environments. Moreover, utilisation of this technology allows to dramatically minimise the numbers of sensors installed in the home, as it provides full home coverage with just one or two sensors and enables using the same HW to support additional capabilities such as breath monitoring, fall detection and highly accurate automation. Using AI and machine learning, the data derived by these sensors can be leveraged to provide smarter, verified alerts on the one hand and whole new insights on the on the other. The sensor can be tuned to learn the location of the house entrances or boundaries, where the inhabitants are expected to be at night, or where they should be expected to enter from into the home, adding new logics to the traditional yes\no decision making. Home security is widely regarded as a necessity, provides peace of mind to people and is integral to people's day to day lives Additional smart home services Among the evolving home technology verticals, security is by far the most relevant and integral to people's day to day lives. Home security is widely regarded as a necessity and provides peace of mind to people. Being a legacy industry with many well-known and well-trusted brands, security players are well positioned to introduce new technology into the home and have the ability and credibility to expand their offerings to additional smart home services by utilising existing infrastructure and channels. With technology giants entering the security arena through the smart home door the DIY security solution market expected to explode with a CAGR of 22.4% (according to a report by Persistence Market Research). Now that new pricing and service models offer minimal commitment, traditional security players will need to step up. Security companies will need to explore new technologies and expand their offering if they intend to stay relevant and competitive in a market trending on functionality converge and minimisation of maintenance and installation costs.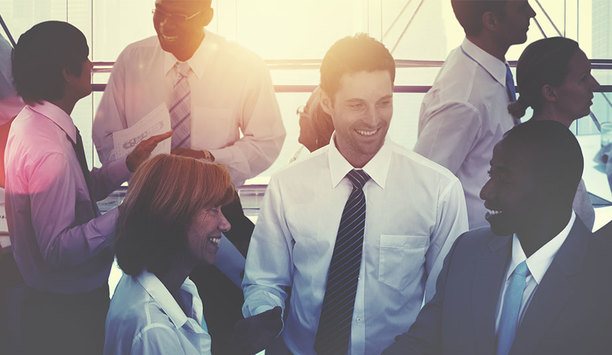 How security education and industry partnerships will help us prepare for a safe future
When asked about what the market should be thinking about in 2018, I am left offering an answer that serves as an urgent call to action: prepare yourself for change! The security industry is soon likely to see a dramatic shift from the traditional segmentation of commercial and residential security. Smart phones, mobile technologies, cloud computing, and having everything provided 'as a service' in peoples' lives means users of buildings have a new set of expectations. In many ways, the coming crosspollination of residential and commercial security offerings means we will have a better idea of best practices. The convenience of residential spaces will combine with the robust security of commercial facilities, for example. But this also means a higher level of demand will be placed on security integrators, facility managers and owners. Operations groups may need to change drastically to offer new technologies. Security as a service is likely to become more common. And new technologies are emerging that will facilitate this change and require new skillsets and expertise. So, what the market should be thinking about right now is: how do we all, collectively, keep up? More critical is finding ways to offer or utilise new technologies and total solutions that make operations easier Ensuring security preparedness As it stands now, in terms of physical security for doors and openings, we are currently in a world where we can secure almost anything. Be it hospital, school, file cabinet, server rack, grain silo or barn that is off the electrical grid, we have a solution for that. So being hyper-aware of your industry, its offerings, and how the products work together is important, as it means every location that needs security can have security. But perhaps more critical is finding ways to offer or utilise new technologies and total solutions that make operations easier, moving security components deeper into a building, facility or campus, and building and leveraging on partnerships where everyone is invested in the other's success. Here are a few suggestions for addressing these issues. Training in new security solutions Perhaps the biggest change in the near term will be emerging technologies that will alter how we currently use security solutions. Be it cloud-based security, intelligent keys, new types of credentials, or simply a better software for management, the need to be well-versed on these offerings is key. To this end, it is important to not only know what offerings exist in the security world, but also be well-trained on them. Seek out a manufacturer that is willing to offer training and education on products, strategies and solutions. While it is important to secure server rooms at the point of entry, it might also make sense to provide a cabinet lock with audit capabilities on the rack or cabinet itself Identifying an end goal Further, approach the integration and implementation of these technologies with a collaborative mindset. For dealers and integrators this means utilising new technologies to better secure a facility for a client. As a building owner or manager, it means making tenant and occupant life better while streamlining your own operations. The ultimate goal of any new technology is to meet customer needs in the very best possible way. And that goal should trickle down from manufacturer to integrator to the facility manager and ultimately the end user. Don't just implement technology for the sake of doing so. Do it with purpose by identifying an end goal and utilising these amazing solutions to achieve that. Identifying an end goal also means seeking out the core requirements a building has to provide users with the expected level of security and service. This is obviously dependent on the building, and it doesn't always mean physically moving into a building, but rather looking at ways to move further into the operations of a business. Securing access to buildings Government facilities are undergoing a transition to security requirements dictated by the FICAM programme For some businesses, keeping server racks or file cabinets secure can be critical. And while it is important to secure these rooms at the point of entry, it might also make sense to provide a cabinet lock with audit capabilities on the rack or cabinet itself. New opportunities also fall into this category. Government facilities are currently undergoing a transition to security requirements dictated by the Federal Government's Identity, Credential, and Access Management (FICAM) programme. FICAM sets standards for implementation of secure access to all government facilities and mandates the use of FIPS 201 Personal Identity Verification (PIV) for federal employees and contractors. This means that PIV enabled access points will be required on the perimeters, interiors and other openings. Finding ways to retrofit these affordably, efficiently and effectively means offering more secure openings on what is likely to be a tight budget. This can also apply to offsite facilities. Earlier I mentioned barns and grain silos – locations that are often left off electrical grids but can come with the need for auditing capabilities – and a solution exists for that. So, while a corporate headquarters might be under robust lock and key, it is always good to ask about other locations that could use a simple security upgrade. Personal Identity Verification-enabled access points will be required on the perimeters, interiors and other openings Establishing security partnerships Again, the best way to achieve readiness with this approach is to be aware of the market and its offerings, and to engage in collaborative partnerships. Collaborative partnerships are critical for everyone who is tasked with protecting the people and places that matter most. Manufacturers rely on the integrators and building supervisors to understand the new and developing needs in the industry. Integrators then must rely on manufacturers to provide these solutions, offer education and training, and be in constant contact about the newest technologies available. Collaborative partnerships are critical for everyone who is tasked with protecting the people and places that matter mostAnd building owners or managers must both be aware of their tenant and end user needs and demands – be it for new technologies or even seeking out sustainability solutions. In turn, they need to know they can rely on a collaborative approach from an integrator and manufacturer who is invested in their success. Industry collaboration for a secure future Again, the biggest thing we must all need to consider now is how to prepare for the future. Treading water is simply not enough in the security market anymore. New technologies and performance expectations are forcing us to consider ways to better serve our clients – whether we are a manufacturer, integrator or in charge of facilities. And the best way to do this is together. We are all invested in the success of one another, and in the people who use the places we strive to keep safe. By seeking out, developing, and cultivating these partnerships in collaboration and innovation, we are able to help one another prepare for the future that is becoming more complex, intriguing and exciting every day.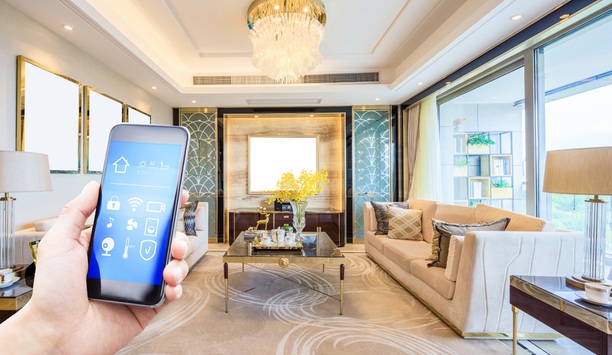 Smart home trends: Combining professional security with the DIY approach
The smart home market has seen significant growth since 2010. Specifically, less than 0.5% of homes in the American region had connected home devices such as thermostats, lighting, security and entertainment in 2010; by the end of 2017, nearly 12% of households in the region will have connected home devices, an average of six devices per home. The success of smart homes started with professional security providers offering bundled packages, focused mostly on security monitoring. However, due to the cost of professional contracts, consumers began to embrace the do-it-yourself (DIY) approach. Despite the challenges and opportunities that come with professional and DIY approaches, the momentum of smart home growth depends on these two approaches working symbiotically. Smart home technology partnerships A few recent examples include the relationship with Vivint and Best Buy and Vivint with Sprint. In most cases, Best Buy is a competitor to Vivint because a consumer can buy point devices and ecosystem and install it themselves or enlist the help of the Geek Squad. Even more recently, Nest announced optional professional monitoring with its Nest Secure products in partnership with MONI. Although this approach isn't new, Scout Alarm, LiveWatch and SimpliSafe already have similar approaches, it continues to stress the need to combine multiple channels and approaches to the smart home market. Moreover, these are examples of symbiotic partnerships that will help the total market. In 2017, there were about 122 million smart home devices shipped globally. The retail channel represented about 62 percent of all device shipments in 2017 and will represent about 70 percent in 2021. Despite the increased demand for professional installation, the do-it-for me approach, most the volume remains with ad-hoc purchases. This includes a consumer video camera or a smart thermostat purchase from a retailer or when a consumer wants to add devices to an existing professionally installed system, they often will buy products from retail. There is a growing needto combine multiplechannels and approachesto the smart home market Furthermore, the multiple-system operator (MSO) and professional security provider channels will be evenly split in 2017; however, by 2021, the MSO channel is expected to be double the market size of the security provider channel. The primary reason for this rapid change over five years is the lack of professional security providers in EMEA and APAC; as a result, MSOs will dominate the professional channels in these regions, while across North America, security providers will maintain a strong market presence. Top trends in smart homes A few of the top trends in smart homes to watch out for over the next 12-24 months include user interface, flexible services, cyber security and adjacent markets. The user interface trend continues to evolve for the smart home. Although voice commands are trending towards becoming the new user interface beyond 2017, the voice will not be the only means to control and interact with the smart home. Mobile phones or tablets will still be required to configure most devices. This means that although the Amazon Echo can control a WeMo plug, the consumer will still be required to download the WeMo app and configure the device. However, after the device is added to the same network as the Echo, the app is no longer needed on a day-to-day basis. Displays will also become increasingly popular throughout homes because the smart home is becoming increasingly isolating. Mobile phones or tablets will still be required to configure most devices in future smart homes DIY ecosystems such as Wink or SmartThings or Philips Hue lighting are often limited to one person with one mobile device. As a result, other members of the household would need access to that mobile device or would need access on their own device after being authorised by the primary user (all assuming a smart speaker is not being used). This is very limiting and the user experience is negatively affected. (Voice assistants like Google Home have added a feature to allow multiple accounts using voice recognition, which will help personalise smart homes.) However, displays in the home are a way to access all devices for anyone in the home. Smart home equipment cost Flexible service offerings and pricing is already taking shape across smart home offerings. DIY installed smart home systems such as Scout Alarm already offer no contract monitoring. Professional monitoring companies are already offering no contract pricing and providers such as Comcast are looking to pilot programs for just video monitoring bundled with Internet for a low monthly fee. Options for financing are also going to become commonplace. Smart home equipment is expensive, especially when attempting out outfit a modest size home (2,500 square feet +). Immediate access to services is becoming more critical. This means consumers should be able to access on-demand service options directly from a mobile device to activate or deactivate professional monitoring. Lastly, pricing still needs to come down for many smart home devices but there is a threshold. Since many smart home devices today do not have a recurring monthly fee, the cost of maintaining mobile apps, platforms and support services must be propped up by higher device prices. However, companies can look to offset some cost by sourcing different material. According to the IHS Markit Teardowns Team, the cost of the metal ring on the Nest 3rd Generation thermostat is $10, which is more expensive than the LCD display which comes in at $9. In comparison, the Ecobee3's most expensive part is the LCD screen at about $4.00. As a result, the Ecobee3 costs nearly $20 less to manufacture compared with the Nest 3rd Generation thermostat. Smart home security Securing the smart home will be a hot topic over the next 12 months. One method of change will be manufacturers requiring consumers to change default passwords. Manufacturers need to start requiring consumers to change passwords before a product can be used. Home routers, for example, often use 'admin' as the username and 'password' as the password and most users never change these. For elder care, door/window sensors and motion sensors could be used in combination with software to monitor routine The challenge that many consumers and suppliers face today is that many passwords are built directly into the firmware and the consumer has no way of making changes. As a result, the integrity of the device comes down to the supplier. As threats become more severe with ransomware and other botnet attacks, manufacturers will need to implement additional thresholds of threat assessments to keep consumers safe. One method involves two-factor authentication. IHS Markit expects the monetisation of cyber-security for residential customers to start appearing in 2018. This means that security service providers would monitor network traffic for the consumer. The software would not be monitored or implemented directly by the consumer; instead, the service provider will take care of all the monitoring of network traffic. What this means is that the software or router would monitor network traffic for patterns and manage which servers are pinged by IoT devices such as consumer video cameras. Care homes and insurance companies Although the compound annual growth rate (CAGR) for smart home device revenue is set to exceed 50% through 2021, the growth could be much higher with support from adjacent markets such as elder care, construction/developers and insurance companies. For elder care, door/window sensors and motion sensors could be used in combination with the software to monitor routine. If an elderly person suddenly changes their routine, this would alert caregivers. This same premise can be used in professional elderly care settings to help staff prioritise patient needs. IHS Markit expects the monetisation of cyber-security for residential customers to startappearing in 2018 Working with insurance companies is another method of reaching the customer with smart home devices; however, the use of insurance is highly fragmented across regions. As a result, North America is the best opportunity as of 2017 to partner with insurance companies. Furthermore, insurance companies are mostly interested in managing the entire ecosystem. Blending professional and DIY smart homes While offering subsidised equipment (smoke detectors and water leak detection) can reduce claims, insurance companies need to have full access to the data – as a result, they are more interested in creating their own platform from scratch or working with a provider to support data analysis. Working closely with builders will also continue to gain traction, especially across EMEA and APAC. By working closely with builders, this reduces the challenges associated with B2C channels and the overall cost of the system can be masked by the mortgage payment, resulting in more system installations with less distribution expense. Overall, the line between professional and DIY smart home is blending. CEDIA and Amazon recently announced a collaboration and Netgear Arlo announced the first wire-free and battery-operated ONVIF compliant camera. With the combination of voice-control, consultations from Amazon and Best Buy, the reduction in the pile of smart home hubs in the basement as more protocols are embedded in gateways/routers, and no further need for the special Apple chip for HomeKit compliance after iOS 11, smart homes are becoming easier to achieve both for consumers and professionals.
Featured white papers
The role of IT in physical access control
Download
Powerful video surveillance protects Red Bull Racing
Download
Making your surveillance cyber secure
Download
Intruder alarm system control panel news