CCTV camera mount products updated recently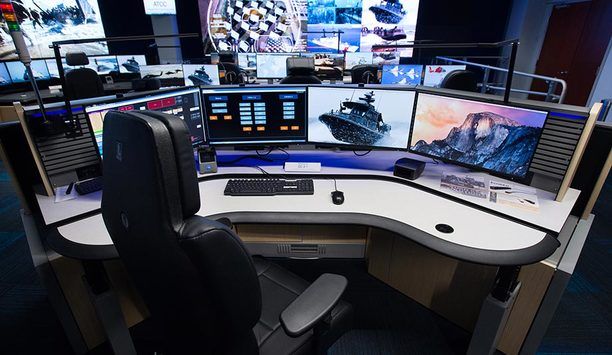 Ergonomic standards increase control room productivity
Ergonomics are a critical, but often misunderstood aspect of designing control rooms for security. Ergonomics have a deep impact on the integrity of an operation, and the issue goes beyond the control room furniture. Matko Papic, Chief Technology Officer of Evans Consoles, divides ergonomics into three areas: physical (reach zones, touch points, monitors); cognitive (the individual's ability to process information without overlooking a critical element) and organisational (how the facility operates in various situations; e.g., is it adequately designed for an emergency event?). He says the Evans approach is to determine the precise placement required for each element an operator needs, and then to design and build console furniture to position it there. Basically, the idea is to tailor the control room to the operation. What tasks must an operator perform? Are they manageable or should they be divided up among several operators? Control room design should accommodate the need to collaborate, and be flexible enough to adapt to various situations. It all begins with understanding the information that needs to be processed, says Papic. Increased productivity in the workplace Because personnel are often stationed at a specific console, desk or workstation for long hours, physical problems and productivity issues can result, says Jim Coleman, National Sales Manager, AFC Industries. Ergonomically designed furniture and related products have been proven to increase productivity and alleviate physical stress in the workplace. Ergonomic furniture solutions are crafted for the ultimate in safety, adaptability, comfort and functionality. Coleman says AFC Industries can tailor furniture to specific needs and environment. For example, a height-adjustable workstation can be combined with adjustable monitor arm mounts to create a relaxed, comfortable environment. Furniture offers modern designs, comfortable ergonomics, and comprehensive features. Rugged materials withstand the 24/7 use of command control centres. Health benefits of ergonomic workstations A sedentary office environment is often an unhealthy one. "For people who sit most of the day, their risk of heart attack is about the same as smoking," says Martha Grogan, Cardiologist at the Mayo Clinic. Ongoing research and studies have shown that a change in posture (i.e., using ergonomic sit-to-stand workstations) is an effective means to combat these negative health issues. Using sit-to-stand workstations helps to eliminate musculoskeletal disorders caused by long-term sitting. They can also improve productivity and focus from the increased blood flow. Energy levels can rise and employees burn more calories. Control room design should accommodate the need to collaborate and be flexible enough to adapt to various situations "The ergonomic environment we create for control rooms involves considering every need of the staff at each workstation and their equipment, as well as workflow within the entire room," says Coleman. "From the proper setting of screen focal lengths to sound absorption and glare reduction, each requirement and phase of a control room design is a necessary process to ensure the protection and safety of people and property." Emergency operations centre "The military has figured out that you are more alert when you are standing," says Randy Smith, President of Winsted, and the realisation is guiding emergency operations centre (EOC) design toward sit-stand. "As soon as there is an emergency, everybody stands up," Smith adds. Designing EOC environments also requires systems be integrated with annunciating signal lights to facilitate communication among operators. Winsted's sit-stand consoles can be combined with a motorised M-View monitor wall mount, enabling a 60-inch wall monitor to be raised and lowered to match the positioning of the sit-stand console. Larger, wall-mounted screens are easier to use for operators, since a larger monitor size can make it easier to read text on a screen, for example. Combining the larger monitor with sit-stand capabilities provides the best of both options. Many operators today stand for 50 percent of their day, says Smith. Ergonomic standards guide the design of Winsted's control room consoles, including ISO 11064 standards for the design of control centres. The furniture also is designed to accommodate industrial wire management (larger wire bundles), unlike furniture that might be bought in an office supply store. Read part 3 of our Control Rooms series here {##Poll37 - How well do you incorporate ergonomics into your control rooms?##}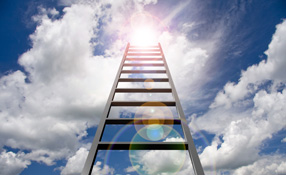 Improving security system installations with Acceptance Testing
Significant technological advancements have created endless possibilities in how security is not only deployed, but also leveraged by the end user – the customer. For example, customers can now view surveillance at eight different offices in eight different states from a single, central location. A security director can manage an enterprise-wide access control system, including revoking or granting access control privileges, for 10,000 global employees from a company's headquarters. However, with that increased level of system sophistication comes an added level of complexity. After successfully completing the installation of a security system, integrators are now expected to formally and contractually prove that the system works as outlined in the project specification document. Tom Feilen, Director of National Accounts for Koorsen Security Technology explains that this formal checks and balance process is gaining momentum in the security industry. The step-by-step process of Acceptance Testing is more commonly being written into bid specifications, especially for projects that require the expertise of an engineer and/or architect. Simply put, it is a way for the end user to make sure the system they paid for works properly and is delivered by the integrator as outlined in the project's request for proposal. While Acceptance Testing can be a time consuming process, it is a valuable industry tool. It is estimated that at least 95 per cent of integrated security systems today have been brought through the Acceptance Testing process. Security systems have become more complicated in recent years. The introduction of IP-based, enterprise-wide and integrated solutions have all opened the door to more sophisticated access control and surveillance systems than ever thought possible. This process can vary depending upon the size of the project, but for a larger scale project, it is not uncommon for Acceptance Testing to take several weeks from start to finish. This timeline can be especially lengthy when the project involves hundreds of devices, such as access control readers, surveillance cameras, video recorders, intrusion sensors, and intercom systems. Most integrated security systems today have been brought through the Acceptance Testing process What is involved in the Acceptance Testing process? While the specific process can vary from integrator to integrator, many follow a similar process with their customer to ensure the system works accurately and that the customer has the proper certification documentation. The initial part of the process typically involves generating a report of each device installed as part of the system. This list enables the systems integrator to systematically test each device ensuring that individual devices are not specific points of failure for the overall system. For example, in a building equipped with a system that automatically releases the egress doors upon the fire alarm activation, it is important to make sure each door's electro-magnetic locking system is operating properly. The systems integrator would not only test that a door releases when the fire alarm sounds, but also to make sure the access control system is notified if the door is propped open or held open longer than in normal usage parameters. For a door that is also monitored by a surveillance camera, part of the testing would also involve making sure that an image being transmitted to a video monitor is coming from the correct surveillance camera and that the actual angle of the image is what the customer has requested and is correctly labelled as such. If a device does not function as it should, it is then added to a punch list that would require the systems integrator to repair that device within a certain period of time. Once repairs are made, the system integrator would then submit a letter to the client stating that every device has been tested and works properly. It is also important for the integrator that once the testing process is complete to obtain a customer sign off (Certificate of Acceptance) on all systems tested and documentation provided. This limits liability once the system is turned over. From a safety perspective, Acceptance Testing is also used to verify that T-bars and safety chains are installed on cameras that are mounted in drop ceilings. It can confirm that panels are mounted in a room that is properly heated and cooled to avoid major temperature swings. Also, as part of the Acceptance Testing checklist, it can insure that power supplies that drive all the security systems are properly rated with the recommended batteries for back-up. And, that emergency exist devices or card readers are not mounted more than 48-inches above ground. An Acceptance Testing process serves to protect the end user's investment After the project is complete, Acceptance Testing protects both parties involved against liability issues. One example is if the building has a fire and the functionality of the life safety system comes into question. Acceptance Testing can be used to prove that the system was able to function as specified and dispel any concerns about its performance. At that time, all close out sheets are turned in, along with as-built drawings and a manual providing a complete listing of each device and system installed. Today, these manuals not only come in paper form as part of a large binder, but also digital files saved to a disc. The benefit of providing the customer with a binder or documentation of the system is that should the end user/customer replace the person who manages security at the company, valuable information will not leave with that former employee. While this checklist to close out a project may appear trivial at first, it is an important part of the security project process. By implementing an Acceptance Testing program, it serves to protect the end user's investment, ensuring that the systems integrators hired for the project is knowledgeable and provides quality work. For the integrator, it helps towards the end goal of a satisfied customer.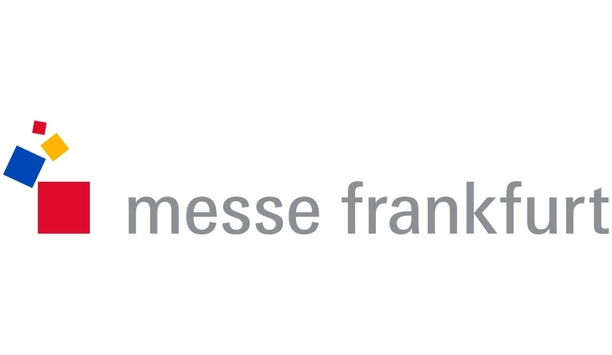 Messe Frankfurt New Era announces details of six pavilions for buyers to locate security products at Secutech 2019
Asia's security industry is once again beginning to shift its attention towards Taipei, as preparations continue ahead of the 22nd edition of Secutech. As anticipation continues to build, the fair's organisers announce details of six pavilions that will allow buyers to easily locate high quality products as well as the most relevant OEM and ODM partners for their businesses. Speaking about the benefits that the pavilions will bring, Ms Regina Tsai, Deputy General Manager of Messe Frankfurt New Era Business Media Ltd, said: "Technologies such as artificial intelligence, the internet of things, robotics and biometrics have applications across many different vertical markets. The six pavilions will encourage cross-sector partnerships and highlight real-world business applications of some of these technologies." Ideal starting point Best-in-class building, factory and mobility products will be on offer across the zones as well as pioneering cybersecurity and surveillance solutions "The market for tailor made security solutions in verticals such as transportation and factory is also continuing to grow, so we are delighted that we will be welcoming established brands with strong R&D capabilities that can accommodate the market." The coming edition of the show will take place from 8 – 10 May 2019 at the Taipei Nangang Exhibition Centre. In 2018, the fair attracted 427 exhibitors to over 22,000 sqm of exhibition space. With similar numbers expected at the upcoming edition, the six pavilions will provide an ideal starting point for trade visitors to carry out their sourcing and networking. Best-in-class building, factory and mobility products will be on offer across the zones as well as pioneering cybersecurity and surveillance solutions. Details of the six pavilions are listed below: AI and Software Pavilion As artificial intelligence continues to offer greater accuracy and operational efficiencies, the global demand for video analytics and recognition technologies has grown. With this market in mind, the AI + Software Pavilion will host the latest related innovations from a variety of AI specialists, including AiUnion, eRay, Lips, SkyREC, and TDV. Among the technologies to be showcased are facial recognition systems, license plate recognition systems, behaviour and gesture recognition systems, speech recognition systems, big data analytics software and more. Cyber security Pavilion A growing number of endpoint devices including security cameras and access control panels are being interconnected through the IoT A growing number of endpoint devices including security cameras and access control panels are being interconnected through the IoT. This has in turn created a need for adequate cybersecurity provisions to ensure network security. Cutting-edge solutions that achieve this goal will be housed at the Cybersecurity Pavilion, including the likes of cloud security, risk remediation solutions, and network & endpoint security systems. Smart Factory and Industrial Safety Pavilion The applications of machine vision systems in factory and industrial settings are growing. Not only can the systems secure site perimeters and ensure worker safety, but they can also reduce labour costs and improve productivity. The Smart Factory & Industrial Safety Pavilion will allow trade visitors to delve into the latest developments in this field, by connecting them with top-notch suppliers of workplace monitoring systems, personnel identification systems, access control systems, smart patrol systems and more. Smart Living Pavilion Utilising the IoT to establish smart communities is a growing concept across Asia. Subsystems in buildings and homes can now be interlinked and controlled from centralised hubs in order to create smart homes and buildings. An international line up of brands with expertise in this field, including the likes of Full Enterprise, Jinlong, Link Savvy, Silicon Labs, Sonas, TUTK, Uhikari Technology, and Umbo CV have confirmed their participation at the Smart Living Pavilion, to showcase a selection of facial recognition, voice command, and deep learning technologies for smart living, elderly care and the smart hotel sector. Smart Parking Pavilion These products have been in increasing demand because of crowded urban environments placing a premium on parking spaces AMTK, D-Link, Nietzsche, Smartway and Smart Living will join other suppliers at the Smart Parking Pavilion with the latest number plate recognition systems, parking management systems and real-time street parking solutions. These products have been in increasing demand because of crowded urban environments placing a premium on parking spaces. Mixed-use buildings such as shopping complexes, commercial buildings and hospitals are also requiring increasingly sophisticated car park management systems. Smart Transportation Pavilion Cities around the world are adopting smart transportation systems to overcome traffic congestion, increase road safety, and improve public transportation efficiency. To accommodate this growing sector, a selection of innovative 'smart' solutions for road, railway, petrol stations, and fleet management will be available at the Smart Transportation Pavilion from brands such as Axiomtek, D-Link, Korenix, Lantech and TIBBO. Protection of buildings Secutech will take place from 8 – 10 May 2019 at the Taipei Nangang Exhibition Centre. The fair is organised by Messe Frankfurt New Era Business Media Ltd and is part of a global network of Safety Security and Fire trade fairs. Safety and security are increasingly important basic needs and, therefore, stand for a growing global market. With thirteen trade fairs, congresses and forums around the world, Messe Frankfurt brings together demand and supply worldwide with progressive, connected products, applications and services focusing on commercial security and the protection of buildings, spaces and people. The Safety, Security & Fire business cluster offers access to the dynamic markets of the Arabian Peninsula, Asia, Europe and South America.
D-Link unveils mydlink Pro Wire-Free Camera Kit for ultra-easy and flexible home surveillance
D-Link has unveiled its first 100% wire-free camera kit, the mydlink Pro Wire-Free Camera Kit (DCS-2802KT-EU), offering customers a flexible full home surveillance experience, without the inconvenience of needing to drill holes for cables or place cameras near a power source. Powered by high capacity lithium batteries which allow months of operation without the need to recharge, the cameras can be placed virtually anywhere one might need them. The cameras feature 1080p Full HD video and built-in night vision, making them ideal for 24/7 surveillance both indoors and out. With the free mydlink app, owners can monitor and protect their homes from their mobile device, and receive automatic notifications Consisting of two wire-free cameras and a hub, the compact camera kit is designed to be discreet and easy to setup without compromising on functionality. The hub supports four cameras, so customers can expand the coverage of their surveillance system as needed. Monitoring homes via mobile "At D-Link we believe technology should be intuitive, uncomplicated and unobtrusive. People who want to ensure the safety of their property and loved ones shouldn't have to concern themselves with extra home DIY projects, compromises around where they can place the cameras, or an unattractive tangle of wires ruining their home décor," said Kevin Wen, President of D-Link Europe. "These cameras feature all the functionality customers expect from an advanced home security system, but with greater flexibility than ever before," continued Wen. With the free mydlink app, owners can monitor and protect their homes from their mobile device, and receive automatic notifications of unusual activity on their property. The cameras' moving object detection together with a PIR motion sensor greatly reduces the chance of false alarms, so when you are notified via the app you know something's actually moving, rather than being disturbed by falling rain or passing clouds. Unlimited video storage for 14 days Purchase of the camera includes 12 months' Premium Cloud Recording plan, which stores unlimited motion triggered videos for up to 14 days Purchase of the camera includes 12 months' Premium Cloud Recording plan (43.99GBP), which stores unlimited motion triggered videos for up to 14 days. Alternatively, the cameras support local recording to an on-board SD card slot or to private and secure cloud storage. Captured video can be played back directly from the cloud or downloaded, and the two-way audio feature enables people to both listen and talk through the camera through their mobile device. Full compatibility with Alexa and Google Assistant enables owners of these cameras and compatible connected streaming devices such as Google Chromecast and Amazon Fire TV Stick, to use voice commands to access live feeds to monitor their homes. Key benefits of the camera: 100% wire-free - for true flexibility cameras can be placed indoors or outdoors without the need to drill holes through walls or install close to a power source Extended battery life - ultra low standby power consumption provides months of operation between charges Cloud recording included - includes 12 months Premium Cloud Recording plan (worth €49.99), which stores unlimited motion triggered videos for up to 14 days Expandable - The hub supports up to four wire-free cameras, so you can add additional cameras when needed High quality camera - high-quality 1080p Full HD resolution provide a clear picture of your home or business Night vision - integrated night vision allows you to see up to 7.5 metres even in complete darkness Optional local storage - integrated microSD card slot and USB port allow you to store videos locally Advanced motion detection - smart moving object detection together with PIR motion sensor to greatly reduce false alarms Smart home compatible - works with mydlink Smart Home devices, Amazon Alexa, the Google Assistant and IFTTT Two-way audio - allows customers to listen to sounds near each camera and talk through each camera via their mobile device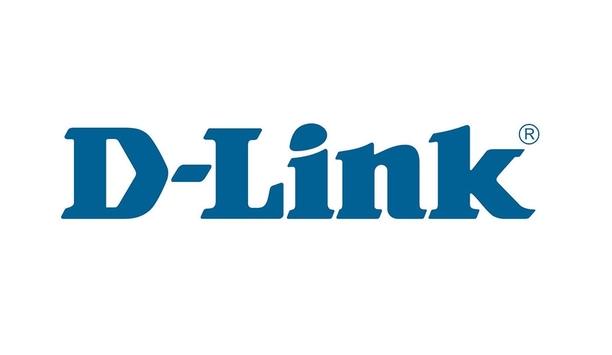 D-Link launches three high-performance Industrial Gigabit Switches for Smart city, government and local authorities
D-Link, the multinational networking equipment manufacturer, has today announced its latest ruggedized, high-performance switches - the DIS-100G, DIS-300G and DIS-700G Series Industrial Gigabit Switches. These have been designed specifically to support the rising demand for smart city applications, industrial automation and the growing adoption of Industry 4.0 techniques. For government, local authorities, transport operators, and the construction companies and system integrators that support them, the series of switches are designed to be simple to install and deliver long service with low maintenance requirements. For smart city applications - such as city-wide surveillance, universal outdoor wireless, and two-way communication for autonomous vehicles - this new breed of semi-industrial outdoor switches feature superior environmental specification compared to commercial network switches. The switches feature high EMI/EMC rejection enabling them to survive in high EMI environments such as welding bays Wide temperature ranges The DIS-100G, DIS-300G and DIS-700G switches withstand wide temperature ranges (-40° to 75°C), vibrations and shock. This makes them ideal for outdoor deployment in curb-side compartments, whether in a frigid or tropical environment. This hardened, robust design, combined with high availability network features, enables these switches to reliably perform their vital role in the network infrastructure without the need for costly air conditioning and vibration isolation enclosures. With intelligent Quality of Service and advanced security, the DIS-700G-28XS with 10 Gigabit connectivity perfectly complements the range in the aggregation layer. For industrial purposes, particularly automation, the switches feature high EMI/EMC rejection enabling them to survive in high EMI environments such as welding bays and support fast network recovery under 20ms to reduce downtime. DIS-100G Series switches DIS-100G Series switches are an excellent entry-level Ethernet switch for industrial environments. These unmanaged switches offer plug and play installation, ideal for network edge deployment. The DIS-100G switches come in three variants: the DIS-100G-5W, DIS-100G-5SW, and DIS-100G-5PSW, giving customers the autonomy to choose the switch that best fits their network needs and requirements. Most notably, the DIS-100G-5PSW is compliant with the IEEE 802.3at PoE+ standard, delivering up to 30 watts power per port along with data on standard Ethernet cabling. This capability eliminates the need for additional wiring to power transducers, which significantly simplifies installations. All DIS-100G Unmanaged Switches provide at least 4 Gigabit Ethernet ports and are designed for supporting standard industrial applications without complex setup to make the network truly plug and play. The DIS-100G Series of switches includes: DIS-100G-5W 5 x 10/100/1000BaseT ports DIS-100G-5SW 4 x 10/100/1000BaseT ports 1 x SFP port DIS-100G-5PSW 4 x 10/100/1000BaseT PoE ports 1 x SFP port IEEE 802.3af/at, 120W PoE budget DIS-300G managed switches enable greater and more granular configuration options for industrial and smart city applications DIS-300G Series switches The DIS-300G managed switches enable greater and more granular configuration options for industrial and smart city applications. This includes remote monitoring of performance, fine-grained configuration of data flows and Quality of Service (QoS) to prioritise vital data. For city-wide surveillance applications. For instance, VLAN can isolate confidential data such as CCTV images and confidential data from other less sensitive data. Like the DIS-100G series, the 300G series comes in three variants to give customers flexibility around their requirements: the DIS-300G-12SW, DIS-300G-8PSW and DIS-300G-14PSW. Like the DIS-100G-5PSW, the DIS-300G-8PSW and DIS-300G-14SPW switches are PoE switches. The DIS-300G Series of switches includes: DIS-300G-12SW 8 x 10/100/1000BaseT ports 4 x SFP ports DIS-300G-8PSW 4 x 10/100/1000BaseT PoE ports 2 x 10/100/1000BaseT ports 2 x SFP port IEEE 802.3af/at, 120W PoE budget DIS-300G-14PSW 8 x 10/100/1000BaseT PoE ports 2 x 10/100/1000BaseT ports 4 x SFP ports IEEE 802.3af/at, 240W PoE budget DIS-700G-28XS L2+ Gigabit Managed Switch is a 28-port aggregation switch with 10 Gigabit uplinks DIS-700G Series switch Equipped with intelligent QoS features including SPQ, WRR, and SPQ+ WRR scheduling schemes to support traffic shaping and bandwidth management, the DIS-700G-28XS L2+ Gigabit Managed Switch is a 28-port aggregation switch with 10 Gigabit uplinks. Comprehensive network redundancy features with fast fault recovery, together with advanced security features such as port-level security and malicious traffic prevention, provide industrial-grade reliability and protection. Additionally, VLAN support provides another layer of security through segmentation and isolation. The DIS-700G series provides high overall throughput and reduces the response time for time-sensitive video, voice and data applications, which may be crucial in city-wide surveillance scenarios. The DIS-700G Series includes: DIS-700G-28XS 24 x 10/100/1000BaseT ports 4 x 10G SFP+ ports
Featured white papers
A blind spot in governance, risk and compliance
Download
H.265 High Efficiency Coding: Video compression for security applications
Download
How to overcome the storage challenges of adopting surveillance AI
Download