PAC Access Control Readers
(14)
Browse Access Control Readers
Access control reader products updated recently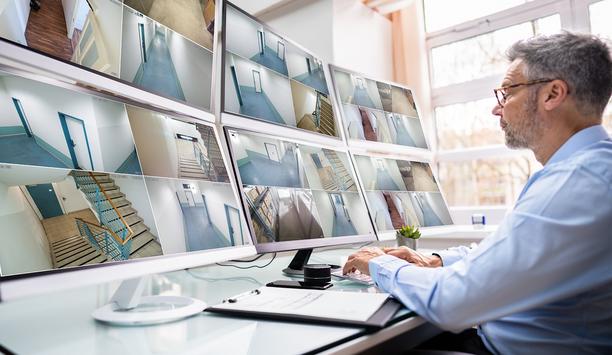 How are new management systems innovating the hospitality industry?
Technology has certainly become an intrinsic part of our day-to-day lives, from the retail industry, to food and beverage outlets, and even within the health and fitness industry. It's all around us, in varying formats, making processes more efficient. It has refined some of our older approaches, and in the hospitality industry, this is certainly true. Technological advances are leading the way forward for the future of hotels, and with the sector now free from COVID-19 restrictions, venues are looking for ways to improve the guest experience with technology. A staggering recent statistic has suggested that 75 percent of activities in hospitality could one day become automated — so where exactly are we heading on this journey into the future of hotels? Join Cairn Collection, owner of The Stirling Highland, and explore a whole host of innovations that are changing the face of hotel management systems. The 21st-century check-in desk The breadth of technology that is slowly becoming more widely available is transforming the hospitality industry The digital age is constantly finding new ways to innovate and prove its value and worth for modern consumers, and the breadth of technology that is slowly becoming more widely available is transforming the hospitality industry. In the past, connotations of a check-in desk were long queues and excessive pieces of paper — from room service menus to a mini catalogue of highlights of the local area. Technological innovations such as face recognition are one of the major ways that this process is changing. Using artificial intelligence A handful of hotels have already trialled or introduced artificial intelligence (AI) into their daily running, and it looks set to become far more mainstream by 2025. From paying the bill by using biometrics to allowing hotel managers to handle data more efficiently, AI looks set to be welcomed with the potential for it to reduce costs by 13 percent. The entire hotel check-in process could become automated, making one of the most established parts of the hotel experience redundant — but staff could be freed up to engage with customers, allowing them to get into their rooms quicker in the meantime. Many venues have even gone fully paperless when it comes to checking in, choosing instead to upload the process to cloud computing systems where information can be stored and viewed by connected devices. Convenience is the key More hotels operate their room unlocking facilities through mobile phone-connected technology, NFC After having checked in to a hotel, guests will want to explore the room that they've booked. Doing so has never been easier, and the classic magstripe locks which were once the most commonly used method of accessing hotel rooms are being progressively phased out. More and more hotels now operate their room unlocking facilities through mobile phone-connected technology, near-field communication (NFC). This technology allows for data transfer at up to 424 kb per second, and it is enabled when connected devices come into contact with each other. Mobile key systems Most mobile key systems require guests to download and activate a key through the hotel's digital app, and upon arrival, they can use the activated key to unlock the door to their hotel room. Combined with online/digital check-in services, guests can use the e-key to check in early or at a time that suits them best, knowing that they don't have to wait around to pick up a physical key. Small touches like this build a sense of brand familiarity for customers, as well as streamline their hotel experience, and this distinguishes them from competitors. Hotel management systems Hotel management systems need to account for the experience that guests have while staying at the venue Of course, hotel management systems also need to account for the experience that guests have while staying at the venue and technology can do a lot to enhance this. Hotels have to innovate the spaces that they are presenting to their customers and technology has become a valuable asset to help enhance customer satisfaction, as the hotel room is certainly not simply a place for rest anymore. Voice-enabled devices Voice-enabled devices are becoming common features in rooms, with popular models such as Google Assistant, Apple's Siri, and Amazon Echo providing guests with information on the local area — if you're looking for the perfect backdrop to the business dinner you're attending, just ask Alexa! Hotels could even record and distribute their personalised voice messaging to help reinforce the brand presence into the technology. Technology can help you attract and retain customers by offering services above and beyond what they'd usually receive A room and then some As the generational switch to millennials and Gen Z continues, the need for an experience has grown and, through a mixture of technology, hotels can cater to these revised consumer needs. From setting up messaging platforms to providing a remote control that monitors absolutely everything in the room — from atmospheric mood lighting to music streaming services and more, a hotel room can be whatever the user wants, and the experience is therefore generated by the customer. Technology doesn't stop advancing, and there are constantly new, refined approaches to hotel management systems that have marked a stark departure from ways of the past. With guests returning after over a year of COVID-19 restrictions, competition for their business is even tougher. Technology can help you attract and retain customers by offering services above and beyond what they'd usually receive.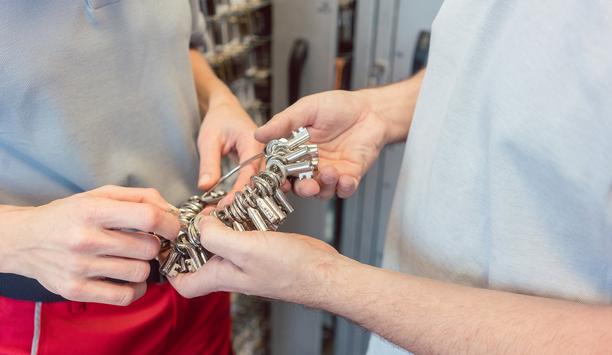 Why is key management so important?
More and more business security practices are going digital. Mechanical keys are still the backbone of most corporate security plans, and it can be very expensive for companies to switch to electronic access control on a large scale. Therefore, enterprises need to choose the most suitable access control system. What is key management? Key management is the process of protecting, tracking, and scheduling mechanical keys. Why is this important? Because the key carries access to sensitive locations and assets within the organisation, when you increase the security of the key, you can enhance the security of these valuable resources. The key management system also controls the cost of using physical keys. The system reduces the overhead caused by key loss or security breaches. Some smaller companies may be able to adopt a paper-and-pencil key management protocol. Larger companies, or those who want to better understand and control keys, usually choose to use an electronic key management system. Key management systems can store and assign keys securely and increase the efficiency of organisation Why use a key management system? The key management system can become the cornerstone of your key control process. At the most basic level, key management systems can accomplish two things that paper and pen systems cannot: they store and assign keys securely, and they increase the efficiency of your organisation's use of keys through automation and analysis. What can key management systems do? 1) Improve access control By better protecting the keys, you can improve the access control to the spaces and devices unlocked by these keys. You can use your key management to simplify the process of providing temporary employees with one-time-key access. In addition, the system can record all their key access records, so that everyone's behavior can be traced. 2) Enhanced accountability traceability The software is a good key management system that can generate reports on key usage, user access requests, access exceptions, and loss. In addition, you can track and audit key usage in real-time. Combined with a comprehensive key control strategy, you will implement better accountability for key use to meet any industry or risk management compliance standards. 3) Reduce costs and prevent losses When an employee loses a key, you will incur direct costs for a replacement key or relocking it when it is lost When an employee loses a key, you will incur direct costs, including purchasing a replacement key or relocking it when it is lost. However, the indirect cost of key loss is usually more significant. This is because employees first spend time looking for the lost key and then process the replacement request, all of which time is not spent on production work. 4) Improve workflow As we discussed, keys are often used in important workflows. The key management system allows you to better control these workflows. A passive electronic lock system, also known as a key-centric access control system, has outstanding advantages in key management. Compared with the electronic access control system, the passive electronic lock system's "passive" characteristics have reduced the update cost for many enterprises.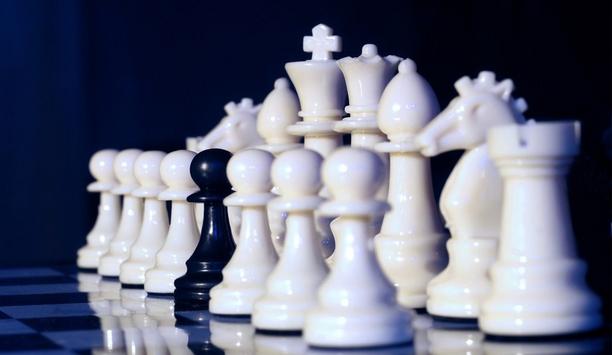 Insider threats are on the rise – even in the virtual workplace
More than a year and a half after the COVID-19 pandemic began, countless workers are still doing their jobs remotely rather than from their offices. While there are many positives to working from home, there can also be some negatives at play like nefarious actors taking advantage of the tools and connections that employees use in work from home environments. Insider threats, a security risk that comes from within the organisation, are posing a major security problem for businesses. This is partially due to the widespread use of social media, encrypted communication platforms, and other tools. Now more than ever insider threats need to be identified, thwarted, and prevented. Social distancing policies When social distancing policies and mandates began keeping people apart, many turned to social media to stay connected. While social networking tools have provided a positive outlet and a way for people to feel more connected, these platforms have also become a hotspot for insider targeting because they provide a way to propagate disinformation and target individuals likely to be receptive to it. The ideal mark for an insider threat is someone who is active on social media Even more so, they have provided a means to develop relationships with organisational insiders and socialise with them. The ideal mark for an insider threat is someone who is active on social media, has sufficient access to sensitive information, lacks supervision in their day-to-day work, and works remotely. As the relationship develops, through the process of grooming, an employee can become more likely to disregard company policies and commitments. Disregarding company policies One reason insiders might act against their own organisation involves monetary gain. The pressures of the pandemic have led to record levels of unemployment and financial strain for millions of Americans. Financial issues can include struggling to pay for childcare, supporting family obligations, paying rent and more. Those who find themselves in a financial bind might not just act against their own company but could also more easily fall victim to a threat. Another reason that insiders act is that they may be disgruntled. Insiders may hold a grudge because they were passed over for promotion, were given an unsatisfactory performance rating, or they may be facing termination. While just one of these factors may not be a trigger to involve the company's security team, any combination of these factors along with a change in the employee's demeanour or behaviour should serve as a red flag to pay closer attention to the situation. Potentially malicious insiders Sending confidential information to an unsecured location in the cloud exposes the organisation to risk Another challenge employers face directly relates to the somewhat limited supervision of employees who work remotely. In this situation, identifying potentially malicious insiders is more difficult, largely because face-to-face interactions are limited. When the pandemic began, many companies shifted their primary areas of focus to keeping the business viable, which is understandable. However, with this shift of focus, less attention may have been paid to security issues. The proactive company will have ensured their employees are aware of the following: Steps they should take to ensure their devices -- both company-issued and personal -- are secured at all times. Sending confidential information to an unsecured location in the cloud exposes the organisation to risk. Breaking security policies to simplify tasks is prohibited. Ensuring their devices are updated with the latest security patches. A failure in any of these areas can produce an environment ripe for malicious insider activity. Cyber security teams This multidisciplinary group can lead the initiatives that are paramount to keeping the company secure The insider threat is an organisational threat and so it is most effectively addressed from a holistic perspective. Stakeholders from different parts of the organisation need to be at the table to understand and address such threats. An effective team includes personnel from the legal, human resources, communications, and physical and cyber security teams. This multidisciplinary group can lead the initiatives that are paramount to keeping the company and its employees secure. Conduct a risk assessment of the company's security processes or a threat assessment to the company's people or assets. No organisation is without some level of vulnerability, so identify the most critical assets, information, and systems; identify those who have access to these critical assets; and build controls around them to provide extra security. Delivering refresher training Build a training program to help employees and management identify concerning behaviours. Educate staff about insider threat indicators and provide instructions for how to report concerns. Require employees to complete training and deliver refresher training and updates throughout the year. Training on this matter is not a one-and-done situation. Ensure there is an impartial and confidential process in place for employees to report possible insider threats. Employees need to trust that if they report concerns about behaviours or actions on the part of a fellow employee, their information will be handled discreetly and if warranted, acted upon. Write a communications strategy clearly defining the process for relaying insider threat incidents. An effective plan lays out what information and when this information should be shared with specific individuals and to the broader community, who has authority to communicate sensitive information, and how the information should be disseminated. Remote working challenges Establish a check-in process for managers and their direct reports to enable a means for employees to share concerns and for managers to identify challenges or opportunities to assist employees working in the virtual environment. Make an EAP (employee assistance program) readily available to employees. Ensure they understand how to access their EAP and assure them that contacting the EAP will not have a negative impact on their career or growth potential. Providing venues for employees to share their concerns and talk with trained staff can greatly help organisations navigate insider threats and general remote working challenges. Security risk environment The virtual workplace has created a serious security risk environment for companies in which employees who would not normally engage in insider threats become more vulnerable to them. Through new technologies and possibly due to new financial hardships, those looking to harm an organisation are out there, searching for opportunities to strike. It is leadership's responsibility to take proactive action to ensure their employees are aware of the possibility of insider threats, the seriousness with which management views them, and the resources available should someone fall victim. It is everyone's responsibility to remain vigilant.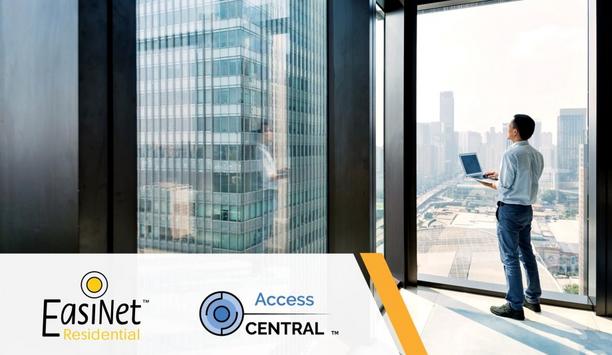 PAC introduces new versions of Access Central and EasiNet Residential to address post-lockdown access control challenges
PAC, a supplier of innovative access control solutions, has announced new versions of its cutting-edge Access Central and EasiNet Residential software management platforms. The most comprehensive upgrades to both systems since they were initially launched, PAC has introduced a range of dynamic features that will enable commercial and residential premises to maintain high levels of occupant safety as lockdown begins to ease. 'Access control technology has a significant role to play in helping to protect building occupants from infection, alongside its ability to configure smart and reliable strategies to help alleviate anxiety, enhance confidence and maintain regulatory compliance,' commented Pete England, PAC's global product manager. 'Over the last year, we have been working hard to leverage the power of our technology. As a result, Access Central v5.3 has been designed to help limit person-to-person contact, control occupancy levels reduce surface touches, and swiftly initiates contact tracing procedures.' Enhance security with access central Access Central acts as a central resource for keyholder records and access privileges, with the ability to set pre-configured alarms, track activities Designed primarily for the commercial, educational, and healthcare sectors, Access Central acts as a central resource for keyholder records and access privileges, with the ability to set pre-configured alarms, track activities and maintain a full audit trail. To build on its existing capabilities, Access Central v5.3 now has additional occupancy management features including managed entrance, occupancy tracking, and global anti-passback for accurate tracing of keyholders. This will help make sure occupants adhere to designated one-way flow systems through buildings and do not overpopulate specific areas. Furthermore, a keyholder's access privileges can be temporarily disabled if they do not read out when exiting an area. Access Central v5.3 also boasts enhanced building management and security features such as a guard tour that configures set routes around a building for security officers. Using pre-configured parameters, automated event notifications send PC pop-up notifications when occupancy limits are reached and/or exceeded restrict entry and provide a live display of the number of people in an area. This can form part of a broader health and safety policy, for example, temperature and mask checks or use of sanitisation stations, and can be used to configure a traffic light-style system, while time periods are configurable to enable one or multiple managed entrances per day. Cost-effective expansion Similar innovations are found in EasiNet Residential v5.3, which combines high-security access control with advanced keyholder configuration and management, which can be supported through PAC's secure Residential Cloud. EasiNet Residential v5.3 enables cost-effective expansion into building management systems through the use of PAC input/output controllers to facilitate third-party equipment integration, allowing building services such as heating, ventilation, and air conditioning systems to be centrally managed. In addition, lift control means that keyholders are only assigned access to specific floors to maintain social distancing. These features can all be managed via Control Centre – PAC's new 'single pane of glass' management tool for operators. Consolidating CCTV and access control functionality is more vital than ever and both Access Central v5.3 and EasiNet Residential v5.3 offer options for 3xLOGIC VIGIL integration. Cameras can be directly configured and monitored through each software solution, with access to VIGIL's business intelligence capabilities achieved via integration with a VIGIL server. As such video verification through CCTV actions can be captured through pre-sets that, for instance, move a pan, tilt, zoom camera as an event is taking place. Smart access control PAC's Pete England concluded, 'As people emerge from their homes and begin to return to their workplaces, building safety and security needs to be rethought, reconfigured and adapted to meet a complex set of challenges. Access control technology must be used in smarter ways than ever before to help protect building occupants and achieving this objective is now possible thanks to Access Central v5.3 and EasiNet Residential v5.3'. In order to help partners and customers maximise the potential of these state-of-the-art features, PAC will be hosting two webinars for the commercial and residential markets.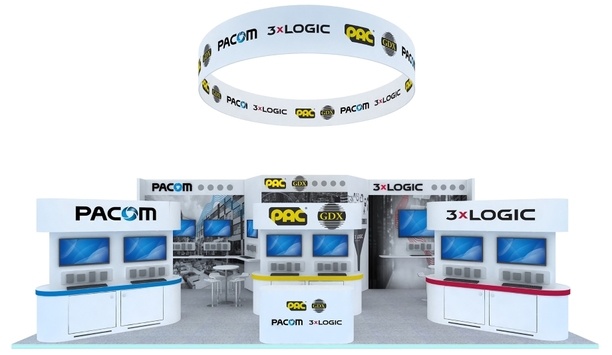 3xLOGIC, PAC GDX and PACOM to demonstrate latest security innovations at IFSEC 2019
3xLOGIC, PAC/GDX and PACOM, providers of security and access control solutions, have announced they will be exhibiting on stand IF2930 at IFSEC International 2019, which takes place on 18th-20th June at ExCeL, London. For over 15 years as one of the USA's most respected innovators in server, cloud and artificial intelligence-based solutions, 3xLOGIC has an enviable track record in redefining what's possible with security technology. After successfully launching into the European market earlier this year, 3xLOGIC will exhibit its diverse range of cutting-edge products as well as demonstrate their integration capabilities. Leading the way is the integration of 3xLOGIC's NVRs and standalone cameras into PACOM's GMS and Unison product lines. VIGIL enterprise grade VMS 3xLOGIC's VIGIL enterprise grade VMS is the driving force behind the VIGIL range of NVRs, DVRs and PoE cameras3xLOGIC's VIGIL enterprise grade VMS is the driving force behind the VIGIL range of network video recorders (NVRs), digital video recorders (DVRs) and Power over Ethernet (PoE) cameras. To further enhance VIGIL's suitability for multi-site environments, it has been integrated with the PACOM Graphical Management System (GMS). Engineered to communicate over an IP network, the PACOM GMS allows for full integration of access control, alarm monitoring, video surveillance and many other security functions. 3xLOGIC's Visix Facial Recognition camera is making its European debut at IFSEC 2019. This special purpose, low cost, dual lens 2MP device is designed for instant face detection, and the identification and notification of persons of interest. Using camera-based analytics and 3xLOGIC's exclusive facial recognition software and mobile app, users can review images and choose which individuals to place on a watch list. Unison security management Furthermore, 3xLOGIC's Facial Recognition camera has recently been integrated into PACOM's Unison security management platform. An open security solution designed specifically for campus-based organisations, Unison is the solution of choice for organisations within vertical sectors such as healthcare, universities, commercial buildings, public facilities, municipalities, airports, shipping ports and data centres. The combination of Facial Recognition capabilities with Unison improves operational efficiency by quickly and accurately identifying persons of interest, and streamlining processes to use this information to meet the organisation's security and marketing goals. TRENDS empowers the user to interpret vast amounts of disparate data more effectively and efficiently than ever before For those looking to optimise organisational efficiency, 3xLOGIC's TRENDS cloud-based business intelligence tool incorporates exception-based reporting, video data and third-party applications into an easy to use dashboard that provides a simple visual snapshot of business operations. TRENDS empowers the user to interpret vast amounts of disparate data more effectively and efficiently than ever before, offering unrivalled levels of visibility to quickly spot issues and liabilities that can seriously impact a company's bottom line. Bluetooth-based card reader Last, but certainly not least, visitors will have the chance to get hands on with the new PAC GDX Bluetooth-based card reader technology, which has been specifically designed to meet the requirements of companies of all sizes that want the most secure access control solution possible. Experts from the company will be available for product demonstrations and to discuss a new online training programme that has been developed to enable installers and end users to get the very best out of their PAC GDX solution. "It has been a tremendously exciting year, and we are looking forward to discussing our activities with those attending IFSEC," commented Matt Kushner, Global President, Stanley Products and Solutions. "With a combined legacy 
of over 100 years in the security industry, 3xLOGIC, PAC GDX and PACOM lead the way in the design and manufacture of video surveillance, access control, and business intelligence solutions. By visiting Stand IF2930 and talking to our experts, visitors have a fantastic opportunity to find out how our technology can enhance security provision in a diverse range of built environments and how we can help them achieve their operational and security objectives."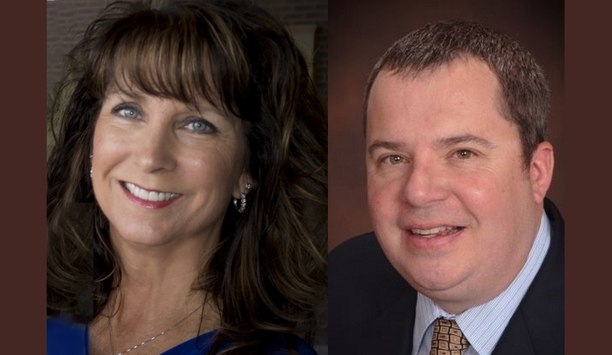 3xLOGIC, Inc. expands North American sales network with new hires
3xLOGIC, Inc., global provider of integrated, intelligent security solutions, and a three-time Deloitte Technology Fast 500 winner, announced that the company has added to its growing North American sales network, along with other personnel moves at its umbrella company, Stanley Products and Solutions (SPS). The company added two new RSMs to further penetrate key markets in the Pacific NW as well as the Mid-Atlantic regions and appointed a new Marketing Manager for the PACOM brand of products. 3xLOGIC adds security expert 3xLOGIC welcomes Joel Dombovy as a Regional Sales Manager (RSM) in the Northwest 3xLOGIC welcomes Joel Dombovy as a Regional Sales Manager (RSM) in the Northwest. Joel comes to the company with 14 years of security industry experience, working with companies such as Interlogix, GE Security, and Honeywell. John Saxen will support Joel as the Inside Sales Account Manager for the region. Jake Franklin takes over as RSM for the Mid-Atlantic. He joins the company from RF Technologies, a safety solutions company in healthcare where he was RSM for the Northeast. Prior to that, he worked as Critical Infrastructure Account Manager & Sales Representative at a security integration company. Jake's passion for technology and previous security experience make him an excellent addition to 3xLOGIC's powerful sales team. Bill Hobbs, Global VP of Sales for SPS, announced that both Joel and Jake will report to Jason Bryan, Director of Sales. PACOM expands marketing team Jennifer Joyce is the new Marketing Manager for PACOM, sister company of 3xLOGIC, as the company continues to expand efforts in the North American to market the wide range of PACOM solutions that have found success all over the world. She brings more than 25 years of marketing and design experience to the team. Her global marketing experience began with Firestone Industrial Products and Jennifer most recently spent her time in digital marketing as Marketing Director for Orbis Education. She will report to Suzi Abell, Senior Director of Global Marketing, SPS. Gavin O'Keeffe has been promoted to Director of Product Management Elsewhere in the larger SPS organisation Charlie Erickson has a new title reflecting his growing responsibilities—Chief Technology Officer. He continues to oversee Product Management as his team continues to expand. Reporting directly to Charlie, Michael Poe has been promoted to Director of Product Management. He will be leading the Video, Blue, DIY, and TRENDS products lines. Rick Walker will be aligned under Poe's leadership. New PAC, PACOM, infinias head Also reporting to Charlie, Gavin O'Keeffe has been promoted to Director of Product Management, and he will be leading the PAC, PACOM, infinias, and Sonitrol product teams. We also welcome Darren Monroe, Product Manager for infinias to Gavin's team. Darren will work in the 3xLOGIC office in Indianapolis and Gavin works out of the PACOM Australia office. Drew Alexander continues as Sr. Director of Program Management, and he will continue to add Program Managers to his team to facilitate a growing list of product launches and business initiatives.
Related white papers
10 top insights in access, cloud and more
Protecting dormitory residents and assets
Top 5 ways to ensure visitor safety and security