PAC Access Control Softwares
(27)
Browse Access Control Softwares
Access control software products updated recently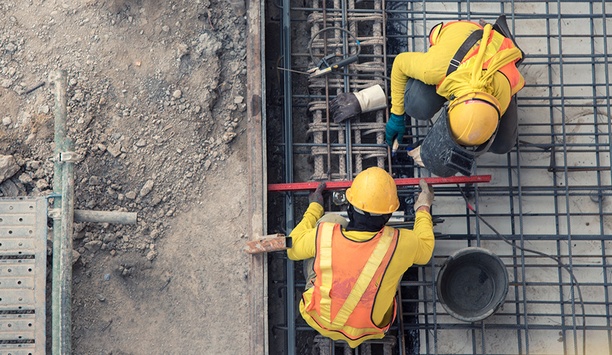 Top things you need to include in your construction site security checklist
One of the responsibilities of construction project managers is to account for risks during the initial planning for a project and mitigate them. With all the tools, construction materials, and heavy machinery during the initial stages of a project, the construction site is a dangerous place to be at. However, this is not the only risk that project managers need to protect a site from. With plenty of valuables both physical and virtual within a construction site, it is also a prime target for theft and arson. Improving the security of construction sites It is important now more than ever that construction business owners and project managers invest in improving the security of construction sites. After all, security on construction sites is for the protection not only of valuable assets but also of workers and members of the public. Investing in adequate resources for construction site security can prevent several issues, including: Theft of expensive tools and construction equipment Cybersecurity breaches leading to loss of sensitive information such as invoice data Arson resulting in loss of life and property Vandalism of construction site property Trespassing by unauthorised parties and exposure to construction site dangers Risks of injuries that can result in litigation and legal claims Identifying security issues Having a dedicated security team in place is a good first step in bolstering a construction site's security. They will be able to prevent theft, vandalism, and deter unauthorised personnel from entering the site. They can also identify security issues that can potentially arise and even respond quickly to accidents and other calamities should they occur. Having a dedicated security team in place is a good first step in bolstering a construction site's security For a better implementation of construction site security measures, it is critical that business owners and managers assess an assessment of the site itself. This will help identify both internal and external risks that can affect the site's security and guide project managers in putting systems in place to address them. Construction site security checklist To guide you, here is a sample template that you can use to form your own construction site security checklist. SECURITY COORDINATION YES NO 1. Does the site have designated security coordinators? 2. Are the security coordinators available for contact during non-business hours? 3. Does the construction site provide a means to contact the police, fire department, and other relevant authorities in case of emergencies? 4. Does the construction site have a written security plan, including procedures for specific scenarios? 5. If so, are construction site employees aware of the security plan? GENERAL MACHINERY YES NO 1. Are all machinery adequately marked? (Identification number, corporate logo, tags, etc.) 2. Have all the machinery been inventoried? (Serial number, brand, model, value, etc.) 3. Does the project have a list of the names of operators handling the machinery? 4. Are all the machinery fitted with immobilisers and tracking devices when appropriate? 5. Are all the machinery stored in a secure area with a proper surveillance system? 6. Are the keys to the machinery stored in a separate, secure area? TOOLS AND OTHER EQUIPMENT YES NO 1. Are all power tools and hand equipment marked? (Identification number, corporate logo, tags, etc.) 2. Have all power tools and hand equipment been inventoried? (Serial number, brand, model, value, etc.) 3. Are tools and equipment fitted with tags and tracking devices when appropriate? 4. Are tools and equipment stored in a secure place? INVENTORY CONTROL YES NO 1. Is there a system in place to check material inventory to ensure they are not misplaced or stolen? 2. Are there procedures in place for checking materials that go in and out of the construction site? 3. Is there a set schedule for checking materials and equipment? 4. If so, do the records show that the schedule is followed strictly? 5. Are all material suppliers arriving for delivery properly identified? (e.g license plates, driver's license, etc) CONSTRUCTION SITE PERIMETER YES NO 1. Is there a physical barrier in place to secure the site? 2. Is the number of gates kept to a minimum? 3. Are there uniformed guards at every gate to check personnel and vehicles entering and leaving the site? 4. Are security warnings displayed prominently at all entry points? 5. Are entry points adequately secured? (With industry-grade padlocks, steel chains, etc.) 6. Is there an alarm system? 7. Is the locking system integrated with the alarm? 8. Is the site perimeter regularly inspected? 9. Are "NO TRESPASSING" signs displayed prominently along the perimeter? LIGHTING AND SURVEILLANCE YES NO 1. Is there sufficient lighting on the construction site? 2. Is there a dedicated staff member assigned to check if the lighting is working properly? 3. Is the site protected by CCTV cameras? 4. Are there signs posted on site indicating the presence of security cameras? 5. Are there motion detection lights installed on-site? INTERNAL CONTROLS YES NO 1. Is there a policy on employee theft? 2. Are employees aware of the policy? 3. Are employees required to check in and check out company properties when using them? 4. Are staff members encouraged to report suspicious activity? 5. Is there a hotline employees can call to report security lapses and breaches? SITE VISITORS YES NO 1. Are visitors checking in and out? 2. Are vehicles entering and exiting the site recorded? CYBERSECURITY YES NO 1. Are the construction site's documents and other sensitive data stored in the cloud securely? 2. Does the company have a strong password policy? 3. Are asset-tracking data accessible online? 4. Are confidential documents and data regularly backed up? 5. Are employees well-informed about current cyberattack methods such as phishing? Security is a serious business in construction. Because of the dangers already present on your construction site, a lapse in security can have devastating effects on your business's operations. Not only do you risk losing money in a security breach, but more importantly, you also risk endangering the lives of your site's personnel and third parties. Business owners and project managers need to make a concerted effort to educate employees about security and double down on their best practices for protecting their sites.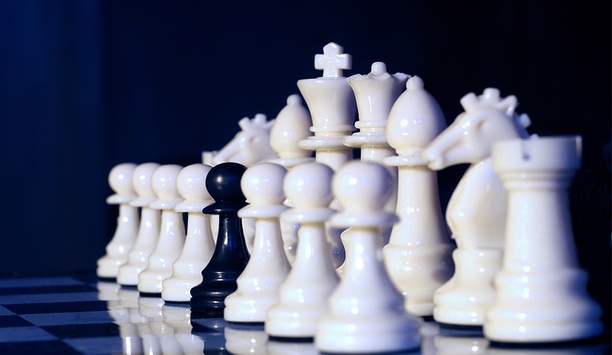 How to build an insider threat programme
Insider threat programmes started with counter-espionage cases in the government. Today, insider threat programmes have become a more common practice in all industries, as companies understand the risks associated with not having one. To build a programme, you must first understand what an insider threat is. An insider threat is an employee, contractor, visitor or other insider who have been granted physical or logical access to a company that can cause extensive damage. Damage ranges from emotional or physical injury, to personnel, financial and reputational loss to data loss/manipulation or destruction of assets. Financial and confidential information While malicious insiders only make up 22% of the threats, they have the most impact on an organisation Most threats are derived from the accidental insider. For example, it's the person who is working on a competitive sales pitch on an airplane and is plugging in financial and confidential information. They are working hard, yet their company's information is exposed to everyone around them. Another type of insider, the compromised insider, is the person who accidentally downloaded malware when clicking on a fake, urgent email, exposing their information. Malicious insiders cause the greatest concerns. These are the rogue employees who may feel threatened. They may turn violent or take action to damage the company. Or you have the criminal actor employees who are truly malicious and have been hired or bribed by another company to gather intel. Their goal is to gather data and assets to cause damage for a specific purpose. While malicious insiders only make up 22% of the threats, they have the most impact on an organisation. They can cause brand and financial damage, along with physical and mental damage. Insider threat programme Once you determine you need an insider threat programme, you need to build a business case and support it with requirements. Depending on your industry, you can start with regulatory requirements such as HIPAA, NERC CIP, PCI, etc. Talk to your regulator and get their input. Everyone needs to be onboard, understand the intricacies of enacting a programme Next, get a top to bottom risk assessment to learn your organisation's risks. A risk assessment will help you prioritise your risks and provide recommendations about what you need to include in your programme. Begin by meeting with senior leadership, including your CEO to discuss expectations. Creating an insider threat programme will change the company culture, and the CEO must understand the gravity of his/her decision before moving forward. Everyone needs to be onboard, understand the intricacies of enacting a programme and support it before its implemented. Determining the level of monitoring The size and complexity of your company will determine the type of programme needed. One size does not fit all. It will determine what technologies are required and how much personnel is needed to execute the programme. The company must determine what level of monitoring is needed to meet their goals. After the leadership team decides, form a steering committee that includes someone from legal, HR and IT. Other departments can join as necessary. This team sets up the structure, lays out the plan, determines the budget and what type of technologies are needed. For small companies, the best value is education. Educate your employees about the programme, build the culture and promote awareness. Teach employees about the behaviours you are looking for and how to report them. Behavioural analysis software Every company is different and you need to determine what will gain employee support The steering committee will need to decide what is out of scope. Every company is different and you need to determine what will gain employee support. The tools put in place cannot monitor employee productivity (web surfing). That is out of scope and will disrupt the company culture. What technology does your organisation need to detect insider threats? Organisations need software solutions that monitor, aggregate and analyse data to identify potential threats. Behavioural analysis software looks at patterns of behaviour and identifies anomalies. Use business intelligence/data analytics solutions to solve this challenge. This solution learns the normal behaviour of people and notifies security staff when behaviour changes. This is done by setting a set risk score. Once the score crosses a determined threshold, an alert is triggered. Case and incident management tools Predictive analytics technology reviews behaviours and identifies sensitive areas of companies (pharmacies, server rooms) or files (HR, finance, development). If it sees anomalous behaviour, it can predict behaviours. It can determine if someone is going to take data. It helps companies take steps to get ahead of bad behaviour. If an employee sends hostile emails, they are picked up and an alert is triggered User sentiment detection software can work in real time. If an employee sends hostile emails, they are picked up and an alert is triggered. The SOC and HR are notified and security dispatched. Depending on how a company has this process set-up, it could potentially save lives. Now that your organisation has all this data, how do you pull it together? Case and incident management tools can pool data points and create threat dashboards. Cyber detection system with access control An integrated security system is recommended to be successful. It will eliminate bubbles and share data to see real-time patterns. If HR, security and compliance departments are doing investigations, they can consolidate systems into the same tool to have better data aggregation. Companies can link their IT/cyber detection system with access control. Deploying a true, integrated, open system provides a better insider threat programme. Big companies should invest in trained counterintelligence investigators to operate the programme. They can help identify the sensitive areas, identify who the people are that have the most access to them, or are in a position to do the greatest amount of harm to the company and who to put mitigation plans around to protect them. They also run the investigations. Potential risky behaviour Using the right technology along with thorough processes will result in a successful programme You need to detect which individuals are interacting with information systems that pose the greatest potential risk. You need to rapidly and thoroughly understand the user's potential risky behaviour and the context around it. Context is important. You need to decide what to investigate and make it clear to employees. Otherwise you will create a negative culture at your company. Develop a security-aware culture. Involve the crowd. Get an app so if someone sees something they can say something. IT should not run the insider threat programme. IT is the most privileged department in an organisation. If something goes wrong with an IT person, they have the most ability to do harm and cover their tracks. They need to be an important partner, but don't let them have ownership and don't let their administrators have access. Educating your employees and creating a positive culture around an insider threat programme takes time and patience. Using the right technology along with thorough processes will result in a successful programme. It's okay to start small and build.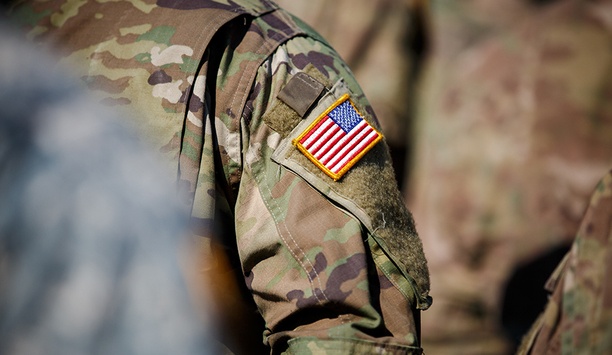 A veteran's point of view: physical security sector is a natural fit for the military
Growing up, I was surrounded by the military way of life as my father was a Captain in the Marine Corps during the Vietnam War and my grandfather and uncles all served in the military. Even from a young age, I knew I was going to serve our country. My 22-year career in the military includes serving in the United States Air Force, the California Air National Guard and as a reservist assigned to an active-duty Air Force unit. Training and development operations Over the course of my military career, I held a variety of assignments from starting out as a Gate Guard to becoming a Flight Chief and Non-Commissioned Officer in Charge (NCOIC) of a Security Forces section. I retired from the military as a Master Sergeant. After my deployment to Afghanistan, I joined Allied Universal as a security director. My 17-year career at Allied Universal encompasses roles including Service Manager and General Manager at the West Los Angeles Branch and leading the Training and Development operations and Fire Life Safety Division. In 2008, I was tasked to develop and implement the company's Healthcare Division. Attaining meaningful employment opportunities Below are just a few reasons why the physical security sector is a natural fit for military veterans: Self-Discipline and Organisation Coveted in Security Sector - I believe that the skills learned in the military, such as self-discipline and organisation, have provided the necessary tools to be successful. I truly enjoy working with other veterans at my company as we all know that we can count on each other to get the job done right. This bond and sense of commitment to each other is always there. Multi-faceted Career Paths Available - The security sector also offers veterans the ability to attain meaningful employment opportunities with multi-faceted career paths. A veteran's background and experience are highly valued in this sector and there are many positions to match our skill sets and expertise. The responsibility we have for those in our charge is really not any different than what we have learned in the military. Team Players - Teamwork is a lesson all military veterans learn. In the military, you live and work together, and are taught to support your team members and efficiently collaborate with the people around you. This is an invaluable skill in the security sector whether you are seeking an entry level or management position. No Military to Civilian Decoder Needed - Veterans need a 'military to civilian decoder' system to help explain the significance of their military skills and how they translate to the general employment landscape. The physical security sector, however, understands the language of the military and don't generally require that military responsibilities be coded into language that non-military can understand. Securing mid-level appointments The physical security sector features a wide variety of jobs from entry level, middle management to senior positions. A retired veteran with a pension may look to the security sector for part-time or full-time entry level work. Other former military, who are not eligible for retirement benefits, may secure mid-level appointments with the goal of climbing the ladder to the highest rungs. The flexibility and opportunity are unparalleled in the security sector. Veterans generally enter the workforce with identifiable skills that can be transferred to the physical security world and are often skilled in technical trends pertinent to business and industry. And what they don't know, they are eager to learn - making them receptive and ready hires in physical security environments that value ongoing learning and training.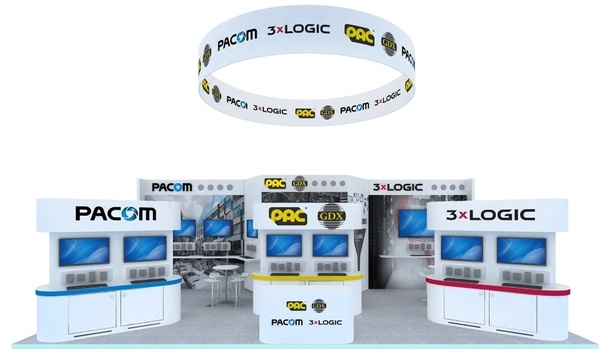 3xLOGIC, PAC GDX and PACOM to demonstrate latest security innovations at IFSEC 2019
3xLOGIC, PAC/GDX and PACOM, providers of security and access control solutions, have announced they will be exhibiting on stand IF2930 at IFSEC International 2019, which takes place on 18th-20th June at ExCeL, London. For over 15 years as one of the USA's most respected innovators in server, cloud and artificial intelligence-based solutions, 3xLOGIC has an enviable track record in redefining what's possible with security technology. After successfully launching into the European market earlier this year, 3xLOGIC will exhibit its diverse range of cutting-edge products as well as demonstrate their integration capabilities. Leading the way is the integration of 3xLOGIC's NVRs and standalone cameras into PACOM's GMS and Unison product lines. VIGIL enterprise grade VMS 3xLOGIC's VIGIL enterprise grade VMS is the driving force behind the VIGIL range of NVRs, DVRs and PoE cameras3xLOGIC's VIGIL enterprise grade VMS is the driving force behind the VIGIL range of network video recorders (NVRs), digital video recorders (DVRs) and Power over Ethernet (PoE) cameras. To further enhance VIGIL's suitability for multi-site environments, it has been integrated with the PACOM Graphical Management System (GMS). Engineered to communicate over an IP network, the PACOM GMS allows for full integration of access control, alarm monitoring, video surveillance and many other security functions. 3xLOGIC's Visix Facial Recognition camera is making its European debut at IFSEC 2019. This special purpose, low cost, dual lens 2MP device is designed for instant face detection, and the identification and notification of persons of interest. Using camera-based analytics and 3xLOGIC's exclusive facial recognition software and mobile app, users can review images and choose which individuals to place on a watch list. Unison security management Furthermore, 3xLOGIC's Facial Recognition camera has recently been integrated into PACOM's Unison security management platform. An open security solution designed specifically for campus-based organisations, Unison is the solution of choice for organisations within vertical sectors such as healthcare, universities, commercial buildings, public facilities, municipalities, airports, shipping ports and data centres. The combination of Facial Recognition capabilities with Unison improves operational efficiency by quickly and accurately identifying persons of interest, and streamlining processes to use this information to meet the organisation's security and marketing goals. TRENDS empowers the user to interpret vast amounts of disparate data more effectively and efficiently than ever before For those looking to optimise organisational efficiency, 3xLOGIC's TRENDS cloud-based business intelligence tool incorporates exception-based reporting, video data and third-party applications into an easy to use dashboard that provides a simple visual snapshot of business operations. TRENDS empowers the user to interpret vast amounts of disparate data more effectively and efficiently than ever before, offering unrivalled levels of visibility to quickly spot issues and liabilities that can seriously impact a company's bottom line. Bluetooth-based card reader Last, but certainly not least, visitors will have the chance to get hands on with the new PAC GDX Bluetooth-based card reader technology, which has been specifically designed to meet the requirements of companies of all sizes that want the most secure access control solution possible. Experts from the company will be available for product demonstrations and to discuss a new online training programme that has been developed to enable installers and end users to get the very best out of their PAC GDX solution. "It has been a tremendously exciting year, and we are looking forward to discussing our activities with those attending IFSEC," commented Matt Kushner, Global President, Stanley Products and Solutions. "With a combined legacy 
of over 100 years in the security industry, 3xLOGIC, PAC GDX and PACOM lead the way in the design and manufacture of video surveillance, access control, and business intelligence solutions. By visiting Stand IF2930 and talking to our experts, visitors have a fantastic opportunity to find out how our technology can enhance security provision in a diverse range of built environments and how we can help them achieve their operational and security objectives."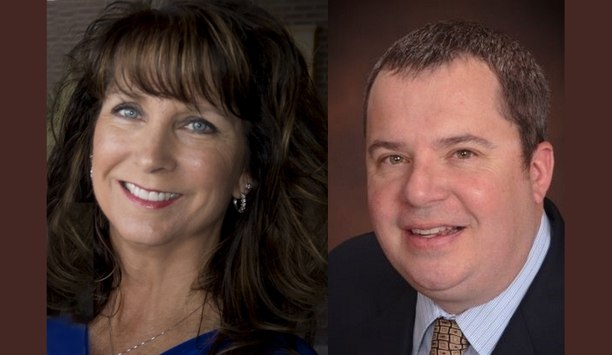 3xLOGIC, Inc. expands North American sales network with new hires
3xLOGIC, Inc., global provider of integrated, intelligent security solutions, and a three-time Deloitte Technology Fast 500 winner, announced that the company has added to its growing North American sales network, along with other personnel moves at its umbrella company, Stanley Products and Solutions (SPS). The company added two new RSMs to further penetrate key markets in the Pacific NW as well as the Mid-Atlantic regions and appointed a new Marketing Manager for the PACOM brand of products. 3xLOGIC adds security expert 3xLOGIC welcomes Joel Dombovy as a Regional Sales Manager (RSM) in the Northwest 3xLOGIC welcomes Joel Dombovy as a Regional Sales Manager (RSM) in the Northwest. Joel comes to the company with 14 years of security industry experience, working with companies such as Interlogix, GE Security, and Honeywell. John Saxen will support Joel as the Inside Sales Account Manager for the region. Jake Franklin takes over as RSM for the Mid-Atlantic. He joins the company from RF Technologies, a safety solutions company in healthcare where he was RSM for the Northeast. Prior to that, he worked as Critical Infrastructure Account Manager & Sales Representative at a security integration company. Jake's passion for technology and previous security experience make him an excellent addition to 3xLOGIC's powerful sales team. Bill Hobbs, Global VP of Sales for SPS, announced that both Joel and Jake will report to Jason Bryan, Director of Sales. PACOM expands marketing team Jennifer Joyce is the new Marketing Manager for PACOM, sister company of 3xLOGIC, as the company continues to expand efforts in the North American to market the wide range of PACOM solutions that have found success all over the world. She brings more than 25 years of marketing and design experience to the team. Her global marketing experience began with Firestone Industrial Products and Jennifer most recently spent her time in digital marketing as Marketing Director for Orbis Education. She will report to Suzi Abell, Senior Director of Global Marketing, SPS. Gavin O'Keeffe has been promoted to Director of Product Management Elsewhere in the larger SPS organisation Charlie Erickson has a new title reflecting his growing responsibilities—Chief Technology Officer. He continues to oversee Product Management as his team continues to expand. Reporting directly to Charlie, Michael Poe has been promoted to Director of Product Management. He will be leading the Video, Blue, DIY, and TRENDS products lines. Rick Walker will be aligned under Poe's leadership. New PAC, PACOM, infinias head Also reporting to Charlie, Gavin O'Keeffe has been promoted to Director of Product Management, and he will be leading the PAC, PACOM, infinias, and Sonitrol product teams. We also welcome Darren Monroe, Product Manager for infinias to Gavin's team. Darren will work in the 3xLOGIC office in Indianapolis and Gavin works out of the PACOM Australia office. Drew Alexander continues as Sr. Director of Program Management, and he will continue to add Program Managers to his team to facilitate a growing list of product launches and business initiatives.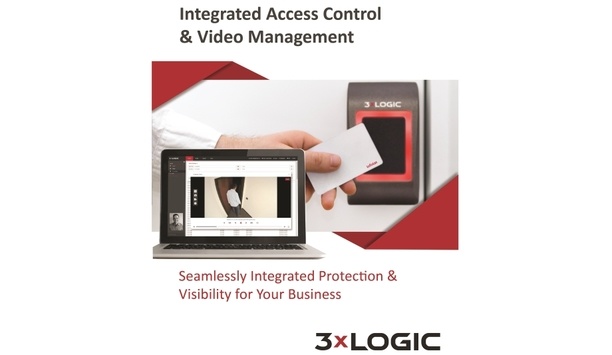 3xLOGIC announces the availability of its VIGIL video management system in Europe
3xLOGIC, the provider of integrated and intelligent security solutions, has announced the availability of its pioneering VIGIL video management system (VMS) in Europe. Already enormously popular in the USA, 3xLOGIC aims to replicate this success and is targeting VIGIL at those who want all the power of integrated video and access control, without the stress and cost of a complex set-up. VIGIL's enterprise grade VMS is the driving force behind the VIGIL range of network video recorders (NVRs) and power over Ethernet (PoE) cameras. Its easy set-up wizard guides installers and end users through the configuration process, helping to define network parameters, system identification information and camera profiles quickly and efficiently. VIGIL Central Management software With 3xLOGIC's VCM, it is possible to monitor server connectivity, camera status, storage details and server settingsEvents can be viewed via PC or mobile app, allowing users to respond to alarms and view live footage from any location, while SmartSearch functionality enables individuals to quickly identify and review events. With 3xLOGIC's VIGIL Central Management software (VCM), it is also possible to monitor server connectivity, camera status, storage details and server settings; and 3xLOGIC's RapidStream technology and SubStream motion detection functionality offers high resolution while substantially reducing bandwidth demands All VIGIL NVRs come pre-configured with VIGIL VMS software and 3xLOGIC PoE-enabled internet protocol (IP) dome, bullet, cube, 360°, thermal imaging, and pan tilt zoom (PTZ) cameras are designed to suit any application. The easy set-up wizard also provides plug and play capability for easy deployment, so no IP video experience is necessary to start recording or viewing video. Integrated with infinias access control solution Advanced reporting features including heat mapping, restricting and locking video are also possibleUsers can easily narrow down points of interest within larger playback clips by creating a SmartSearch mask over an area of an image, and surveillance data can also be routinely archived without the need to perform the task manually. Advanced reporting features including heat mapping, restricting and locking video are also possible. End users are increasingly demanding integrated VMS and access control. VIGIL can be seamlessly integrated with 3xLOGIC's cutting edge infinias access control solution, which is designed to easily manage any size of project ranging from a single door to an enterprise-wide installation of hundreds of doors. With no wires from VIGIL to infinias, configuration is carried out through software with an automated, cloud-based programming tool. This offers a cost-effective way to create one intuitive solution where video is automatically linked with access control events and alarms. New revenue stream for installers VIGIL opens up a new revenue stream for installers that work primarily with small to medium-sized enterprises Offering a level of functionality previously only available in solutions designed for larger projects, VIGIL removes the need for expensive technical labour. It therefore opens up a new revenue stream for installers that work primarily with small to medium-sized enterprises (SMEs), or who wish to start offering an integration based service. VIGIL is available through the existing PAC channel, with full access to its technical support, meaning that customers can rely on a tried and trusted supply chain that delivers products on time, every time. "The response to 3xLOGIC's presence in Europe has been phenomenal," commented David Hughes, the company's global product manager. "The availability of VIGIL is the next step in our strategy to redefine the way in which security systems are designed, specified and configured across the continent. "Suitable for almost any budget, VIGIL is designed to be fully integrated to provide SMEs with comprehensive, cost effective and state-of-the-art video and access control infrastructures that are easy to manage, simple to install and can scale in line with changing needs."
Featured white papers
Understanding the trade-off between image resolution and field of view
Download
A blind spot in governance, risk and compliance
Download
H.265 High Efficiency Coding: Video compression for security applications
Download