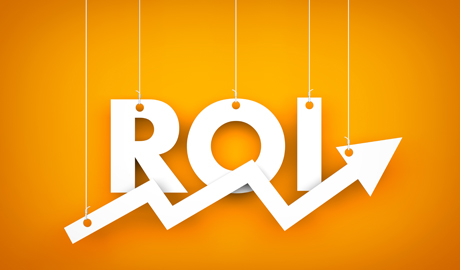 Proving ROI, setting proper customer expectations and training is imperative to
the success of biometric implementation
End user customers increasingly expect their security systems to provide measurable benefits beyond protection of people, facilities and assets. The biometrics sector is undergoing a similar shift in mindset: The benefits of using biometrics to drive business operations and other corporate functions are becoming part of the return on investment (ROI) "equation."
Cost savings & efficiencies influence biometric adoption
Many customers now recognise that a biometric system saves money in the long run, says Arie Melamed Yekel, CMO, FST Biometrics. The company's In Motion Identification (IMID) technology uses a combination of facial and body behaviour analytics. Yekel says the system can demonstrate cost savings in two ways. First, the system avoids the need to issue or replace cards and keys – potentially a very large expense that is simply not a factor with biometrics systems. Another cost saving is related to time: Both users and administrators continually save time by removing barriers to entry. The associated savings include, among others, the time spent waiting in line to enter a building, time looking for a key or card, time lost when a user can't enter a building because they don't have their key or card, and staff time required to issue a new key or card.
"Once the biometric system is in place, there are inherent savings of cost and time compared to standard card systems," says Yekel. "Furthermore, quality biometric solutions such as IMID are far more secure than other identification systems."
Every user of a card-based system needs a dedicated ID card, he says, and the cost of the cards, and of replacing lost/damaged cards, can become a great expense for organisations. For example, a system that supports 1,000 users can expect to spend $3,000 to $5,000 annually replacing lost cards.
Improving efficiency via automation and accurate identification
Automating manual processes is another cost saving. "In many cases, we found that our customer decided to replace the human guard with IMID Access solution" says Yekel, "as the outcome of placing IMID Access will be even more accurate and more secure than using a human guard, and it saves them tens of thousands of dollars annually."
An example is the Granite Club, Canada's 10,000-member premier family, recreation and athletic club. The club wanted a solution that would ensure only Granite Club members, staff and authorised visitors would be able to access its athletic and children's centres as well as the dining and meeting facilities. With a health and hygiene focus, the Granite Club also wanted a touch-free solution that would not require users to swipe a card, carry a fob or punch in a code. The Granite Club selected FST Biometrics because it is a non-invasive, secure access solution that does not impede the movements of members and staff, or detract from the Granite Club's atmosphere. IMID Access is used in various access points throughout the Granite Club, allowing members and staff to freely access restricted areas of the facility. IMID was also deployed in the children's centre, supplying a highly secure level of protection.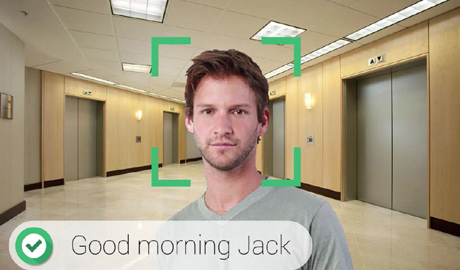 Once a biometric system is in place, there are inherent savings of cost and time
compared to standard card systems
Lower costs of biometric technology make ROI much easier
Prior to the last 10 to 15 years, biometrics primarily existed only in the public sector, where government has both an obvious need and budget for advanced biometric security, says Larry Reed, CEO, ZKAccess, another biometrics company. "Fast-forward 10 to 15 years and the cost of biometric security has been reduced dramatically," he adds, "and it's within the budgets of even individual consumers."
Indeed, the proliferation of fingerprint sensors retrofitted into today's smart phones is all around us. Apart from smart phones, as with any product, the market adoption rate for biometrics is normally consistent with the ROI associated with that new product, says Reed. The most commonly acknowledged ROI for biometrics is when used for lowering payroll expenses, since payroll is often 10 percent or more of any company's overall operating budget. Biometric time clocks are used to prevent "buddy punching" (hourly-wage employees fraudulently punching in for each other and getting paid for unearned work hours).
Another obvious ROI is avoiding fines from the U.S. Department of Labor's Occupational Safety and Health Administration (OSHA), says Reed. Among other things, OSHA safeguards employees from being injured from the accidental/unauthorised startup of dangerous mechanical equipment (i.e., trash compactors, cardboard balers, forklift trucks, etc.). Without first authenticating to a biometric reader, electricity remains cut off from the machine. "Where you can prove an ROI, you'll find a customer willing to pay for biometrics," says Reed.
Proving ROI to encourage biometrics adoption
Prior to any technology change/refresh, a customer must first be convinced the change will either result in increased revenues or reductions in operating expenses. Reed says ROI can be more easily proven if/when any of the following scenarios are acknowledged by the customer: 1) Buddy punching payroll losses; 2) OSHA fines for non-protected dangerous equipment; 3) Recent break-in or misuse of employee access ID badges; or 4) downtime (accidental lockouts) experienced when employees misplace ID badges and must be reprocessed to gain access to their workplace.
Fast-forward 10 to 15 years and the cost of biometric security has been reduced dramatically and it will be within the budgets of even individual consumers
"For biometrics veterans, we're well aware of the inherent security flaws and unnecessary expense of managing a card-based access control system," says Reed. However, without the customer feeling the "pain" of a security breach, financial loss or inconvenience acknowledged by the customer, it will be more difficult to convince that customer to invest in biometric technology.
"Once you're proven an ROI, the next step is ensuring that time and labour (and total cost of ownership) for the biometric install is minimised," says Reed. Biometrics that are wireless, battery-operated and/or can utilise existing infrastructure will be most favoured.
Lastly, setting proper customer expectations and training is imperative to the success of biometric implementation, says Reed. Without the cooperation and commitment of both the decision-maker and all of their employees to learn and properly operate the biometric solution, the project is doomed to fail, he notes.
Download PDF version
Download PDF version