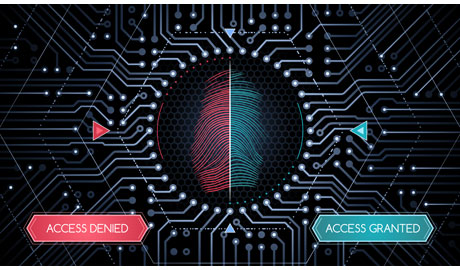 The universe of biometric authentication applications is expanding rapidly in
vertical markets such as healthcare and retail
Once used mostly to secure high-value government facilities, biometrics are now a basic tool used in a variety of vertical markets. This article will look at some of those opportunities.
For healthcare organisations, for example, biometric authentication is being used for secure medical dispensing to streamline workflow and control drug diversion, and for securing access to electronic medical records, e-prescriptions, and patient registration. "These are just a few of the many examples of today's rapidly expanding universe of biometric authentication applications," says Phil Scarfo, VP Worldwide Marketing, Biometrics, HID Global.
"We are seeing the transition of biometrics into broader markets," says Steve Perna, Executive Director, Products and Solutions Division, SRI International. "By making biometrics easier to use and implement, we see changing public perception and adoption spreading to mass market applications such as financial/banking account access control, personalised healthcare, mobile payments, as well as residential market access control."
Biometrics-embedded tablet devices
In terms of market potential going forward, Perna expects to see consumer applications grow substantially because prices are going down, while performance and ease of use are vastly improved.
An example of this is increased activity around biometrics-embedded tablet devices, which can provide the mobility and flexibility to be used for numerous applications beyond access control. Tablets are also accelerating the shift of consumer/employee access control from passwords (weak) to iris recognition (strong), while ensuring an individual is accessing information over a network – or a company is providing information to individuals – that only they are entitled to see.
"We're really talking about security in general," Perna says. "Biometric-embedded tablets can make guard tours easier to track and monitor, and enhance data communications instantly in both directions." Iris recognition guarantees that the person checking in is the right person at each station. With the SRI tablet, they can access real-time surveillance video or other information as they respond to an incident. For routine maintenance reporting, a broken pipe or burned-out bulb can be recorded on the spot – automatically triggering maintenance processes. These activities are typically conducted, with no authentication, through handheld data loggers and other devices for future download. Performing these functions on one tablet eliminates multiple steps and increases accuracy.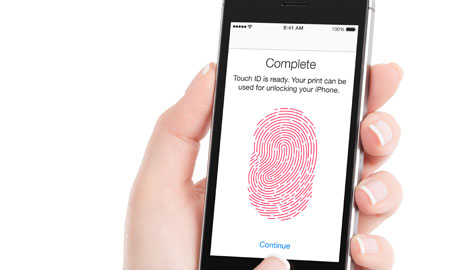 Biometrics-enabled tablets and devices provide mobility and flexibility applications
for users across multiple markets


Perna points to the use of SRI's biometric computing platform in a warehouse scenario. Warehouse access – as well as any secure areas or cages within – can be controlled by the same device that interfaces with the inventory management system. Picked items could be instantly recorded for a precise audit trail that limits theft. Usually this is done with a combination of cards or PINS, handheld devices, remotely managed systems and even paper pick lists. With the integration of security and businesses processes you know exactly who is at the location and exactly what they're doing while they're there.
FST Biometrics In-Motion Identification (IMID)
FST Biometrics reports the company's In-Motion Identification (IMID) is being deployed in greater numbers by large corporations and residential buildings to secure facilities that are used by thousands of people daily. However, FST Biometrics' solutions provide benefits beyond security. The IMID product line also saves time and money, says the company, by shortening the time it takes to enter and exit an access point and eliminating the need for keys and cards – and the replacement costs associated with them.
"In addition, we are starting to see FST Biometrics' solution being used in consumer loyalty programmes as a way to provide better user experiences and services," says Arie Melamed Yekel, CMO, FST Biometrics. "We believe there is a huge potential in this space for biometrics."
An application that illustrates the use case is a customer who has enrolled in the loyalty programme of a coffee shop chain. Upon entering a location in the chain, the customer's identity is verified via the IMID system. Without having to present any card, the customer is offered his regular coffee and promotions tailored to his/her preferences and previous purchases. Once the customer makes a purchase, payment is applied to a previously registered account, to which relevant discounts are applied.
The company has experienced growing sales and increased interest in the last few years." The products' newest generation includes integration with C-Cure by Software House (Tyco), a major physical access control system.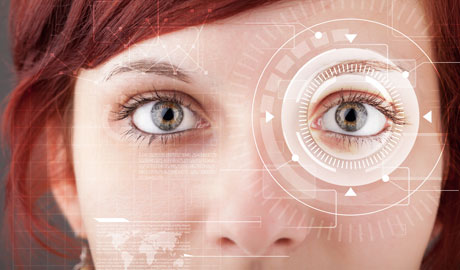 In-Motion scanners can also be applied in retail markets to scan customers
and access their loyalty scheme account


ZKTeco fingerprint readers
Hundreds of ZKTeco's IP68-rated fingerprint readers protect passengers and crew from unauthorised access to hundreds of doors on a few multi-million-dollar super yachts. "We also protect chickens (livestock) from dangerous predators/poachers and environmental conditions that exist if their enclosures are not protected," says Larry Reed, CEO, ZKAccess. "We protect the homes, parking garages and wine cellars of some rich famous celebrities. And we protect the outhouses (bathrooms) of a campground proprietor wishing to discourage non-paying patrons from using/vandalising the toilets."
ZKTeco has been in business over 20 years and has tens of thousands of customers; therefore, it's difficult to specify a single solution, says Reed. "In very modest terms, we simply make 'electric switches' that only operate once the authorised user first presents for identification their fingerprint, face and/or more recently, their finger vein," he says. "Our 'switch' has been used to control doors, gates, fences, elevators, computer server cages, trash compactors, balers, forklift trucks, medical and gun safes, motorised robots, students' locks and key locks. Our biometrics are used to control anything that is protected or operated by a low-voltage electric motor. The obvious benefits are improved security, added convenience, and avoidance of regulatory fines."
Call for CIPS-006 compliance
There has been strong biometrics demand from organisations required to comply to NERC Critical Infrastructure Protection, specifically CIPS-006: Physical Security of Critical Cyber Assets. The standard specifies two-factor authentication, which typically means, replacing existing readers and running new cabling. Zwipe eliminates that need and locks the card to a single card owner, says Robert Fee, Director of Sales, Access Control, Zwipe.
"Zwipe devices cannot be borrowed or loaned to anyone, and issues related to lost or stolen credentials are greatly reduced," he says. "Plus, if an organisation wants to use a biometric reader with on-reader template storage, that device becomes a critical device requiring additional physical security protection."
Download PDF version
Download PDF version