Elmdene Intruder Warning Devices
(22)
Browse Intruder Warning Devices
Intruder warning device products updated recently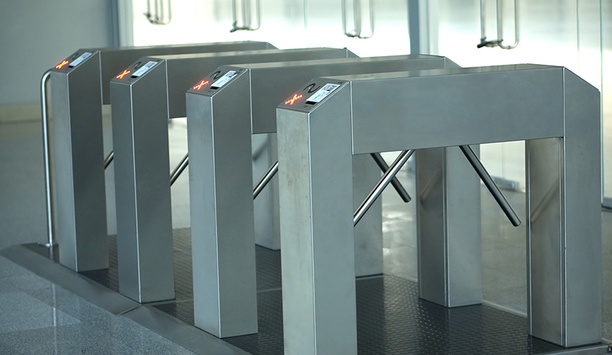 The digital transformation of access control solutions
The safeguarding of premises through the monitoring of entrance and exit points has traditionally been a very manual aspect of security. Human operators have been relied on to make decisions about who to admit and deny based on levels of authorisation and the appropriate credentials. But the access control business, like many industries before it, is undergoing its own digital transformation; one where the protection of premises, assets and people is increasingly delivered by interconnected systems utilising IoT devices and cloud infrastructure to offer greater levels of security and protection. Modern access control solutions range from simple card readers to two factor authentication systems using video surveillance as a secondary means of identification, right through to complex networks of thermal cameras, audio speakers and sensors. These systems, connected through the cloud, can be customised and scaled to meet the precise requirements of today's customer. And it's the ease of cloud integration, combined with open technologies and platforms that is encouraging increasing collaboration and exciting developments while rendering legacy systems largely unfit for purpose. Remote management and advanced diagnostics Cloud technology and IoT connectivity means remote management and advanced diagnostics form an integral part of every security solution.Cloud technology and IoT connectivity means remote management and advanced diagnostics form an integral part of every security solution. For example, as the world faces an unprecedented challenge and the COVID-19 pandemic continues to cause disruption, the ability to monitor and manage access to sites remotely is a welcome advantage for security teams who might otherwise have to check premises in person and risk breaking social distancing regulations. The benefits of not physically having to be on site extend to the locations within which these technologies can be utilised. As an example, within a critical infrastructure energy project, access can be granted remotely for maintenance on hard to reach locations. Advanced diagnostics can also play a part in such a scenario. When access control is integrated with video surveillance and IP audio, real-time monitoring of access points can identify possible trespassers with automated audio messages used to deter illegal access and making any dangers clear. And with video surveillance in the mix, high quality footage can be provided to authorities with real-time evidence of a crime in progress. Comprehensive protection in retail Within the retail industry, autonomous, cashier-less stores are already growing in popularity The use of connected technologies for advanced protection extends to many forward-looking applications. Within the retail industry, autonomous, cashier-less stores are already growing in popularity. Customers are able to use mobile technology to self-scan their chosen products and make payments, all from using a dedicated app. From an access control and security perspective, connected doors can be controlled to protect staff and monitor shopper movement. Remote management includes tasks such as rolling out firmware updates or restarting door controllers, with push notifications sent immediately to security personnel in the event of a breach or a door left open. Remote monitoring access control in storage In the storage facility space, this too can now be entirely run through the cloud with remote monitoring of access control and surveillance providing a secure and streamlined service. There is much to gain from automating the customer journey, where storage lockers are selected online and, following payment, customers are granted access. Through an app the customer can share their access with others, check event logs, and activate notifications. With traditional padlocks the sharing of access is not as practical, and it's not easy for managers to keep a record of storage locker access. Online doors and locks enable monitoring capabilities and heightened security for both operators and customers. The elimination of manual tasks, in both scenarios, represents cost savings. When doors are connected to the cloud, their geographical location is rendered largely irrelevant. Online doors and locks enable monitoring capabilities and heightened security for both operators and customers They become IoT devices which are fully integrated and remotely programmable from anywhere, at any time. This creates a powerful advantage for the managers of these environments, making it possible to report on the status of a whole chain of stores, or to monitor access to numerous storage facilities, using the intelligence that the technology provides from the data it collects. Open platforms power continuous innovation All of these examples rely on open technology to make it possible, allowing developers and technology providers to avoid the pitfalls that come with the use of proprietary systems. The limitations of such systems have meant that the ideas, designs and concepts of the few have stifled the creativity and potential of the many, holding back innovation and letting the solutions become tired and their application predictable. Proprietary systems have meant that solution providers have been unable to meet their customers' requirements until the latest upgrade becomes available or a new solution is rolled out. This use of open technology enables a system that allows for collaboration, the sharing of ideas and for the creation of partnerships to produce ground-breaking new applications of technology. Open systems demonstrate a confidence in a vendor's own solutions and a willingness to share and encourage others to innovate and to facilitate joint learning. An example of the dynamic use of open technology is Axis' physical access control hardware, which enables partners to develop their own cloud-based software for control and analysis of access points, all the while building and expanding on Axis' technology platform. Modern access control solutions range from simple card readers to two factor authentication systems using video surveillance as a secondary means of identification Opportunities for growth Open hardware, systems and platforms create opportunities for smaller and younger companies to participate and compete, giving them a good starting point, and some leverage within the industry when building and improving upon existing, proven technologies. This is important for the evolution and continual relevance of the physical security industry in a digitally enabled world. Through increased collaboration across technology platforms, and utilising the full range of possibilities afforded by the cloud environment, the manufacturers, vendors and installers of today's IP enabled access control systems can continue to create smart solutions to meet the ever-changing demands and requirements of their customers across industry.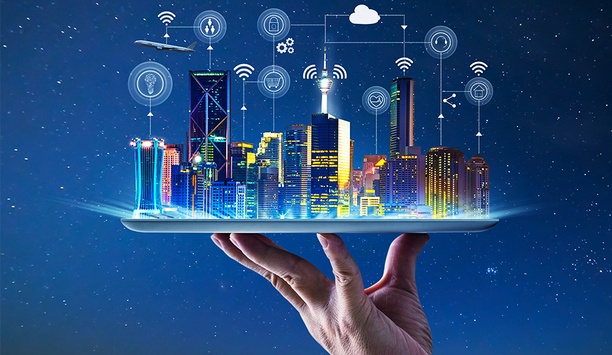 Security and safety drive smart building strategies for the future
Johnson Controls recently unveiled the findings of its 2018 Energy Efficiency Indicator (EEI) survey that examined the current and planned investments and key drivers to improve energy efficiency and building systems integration in facilities. Systems integration was identified as one of the top technologies expected to have the biggest impact on the implementation in smart buildings over the next five years, with respondents planning to invest in security, fire and life-safety integrations more so than any other systems integration in the next year. As advanced, connected technologies drive the evolution of smart buildings, security and safety technologies are at the center of more intelligent strategies as they attribute to overall building operations and efficiencies. SourceSecurity.com spoke with Johnson Controls, Building Solutions, North America, VP of Marketing, Hank Monaco, and Senior National Director of Municipal Infrastructure and Smart Cities, Lisa Brown, about the results of the study, smart technology investments and the benefits of a holistic building strategy that integrates security and fire and life-safety systems with core building systems. Q: What is the most striking result from the survey, and what does it mean in the context of a building's safety and security systems? The results show an increased understanding about the value of integrating safety and security systems with other building systems Hank Monaco: Investment in building system integration increased 23 percent in 2019 compared to 2018, the largest increase of any measure in the survey. When respondents were asked more specifically what systems they we planning to invest in over the next year, fire and life safety integration (61%) and security system integration (58%) were the top two priorities for organisations. The results show an increased understanding about the value of integrating safety and security systems with other building systems to improve overall operations and bolster capabilities beyond the intended function of an individual system. Q: The survey covers integration of fire, life safety and security systems as part of "smart building" systems. How do smarter buildings increase the effectiveness of security and life safety systems? Hank Monaco: A true "smart building" integrates all building systems – security, fire and life-safety, HVAC, lighting etc. – to create a connected, digital infrastructure that enables individual technologies to be more intelligent and perform more advanced functions beyond what they can do on their own. For example, when sensors and video surveillance are integrated with lighting systems, if abnormal activity is detected on the building premise, key stakeholders can be automatically alerted to increase emergency response time. With integrated video surveillance, they also gain the ability to access surveillance footage remotely to assess the situation. When sensors and video surveillance are integrated with lighting systems abnormal activity on the premise can automatically be detected Q: How can integrated security and life safety systems contribute to greater energy efficiency in a smart building environment? Hank Monaco: Security, fire and life-safety systems can help to inform other building systems about how a facility is used, high-trafficked areas and the flow of occupants within a building. Integrated building solutions produce a myriad of data that can be leveraged to increase operational efficiencies. From an energy efficiency standpoint, actionable insights are particularly useful for areas that are not frequently occupied or off-peak hours as you wouldn't want to heat or cool an entire building for just one person coming in on the weekend. When video surveillance is integrated with HVAC and lighting systems, it can monitor occupancy in a room or hallway. The video analytics can then control the dimming of lights and the temperature depending on occupant levels in a specific vicinity. Similarly, when access control systems are integrated with these same systems, once a card is presented to the reader, it can signal the lights or HVAC system to turn on. In this example, systems integration can ultimately help enable energy savings in the long run. Security and life safety systems contribute to help enable greater energy efficiency and energy savings in the long run Q: What other benefits of integration are there (beyond the core security and life safety functions)? Hank Monaco: Beyond increased security, fire and life-safety functions, the benefits of systems integration include: Increased data and analytics to garner a holistic, streamlined understanding of how systems function and how to improve productivity Ability to track usage to increase efficiency and reduce operational costs Enhanced occupant experience and comfort Increased productivity and workflow to support business objectives Smart-ready, connected environment that can support future technology advancements Q: What lesson or action point should a building owner/operator take from the survey? How can the owner of an existing building leverage the benefits of the smart building environment incrementally and absent a complete overhaul? Lisa Brown: Johnson Controls Energy Efficiency Indicator found that 77% of organisations plan to make investments in energy efficiency and smarter building technology this year. This percentage demonstrates an increased understanding of the benefits of smart buildings and highlights the proactive efforts building owners are taking to adopt advanced technologies. There is an increased understanding that buildings operate more effectively when different building systems are connected As smart buildings continue to evolve, more facilities are beginning to explore opportunities to advance their own spaces. A complete overhaul of legacy systems is not necessary as small investments today can help position a facility to more easily adopt technologies at scale in the future. As a first step, it's important for building owners to conduct an assessment and establish a strategy that defines a comprehensive set of requirements and prioritises use-cases and implementations. From there, incremental investments and updates can be made over a realistic timeline. Q: What is the ROI of smart buildings? Lisa Brown: As demonstrated by our survey, there is an increased understanding that buildings operate more effectively when different building systems are connected. The advanced analytics and more streamlined data that is gathered through systems integration can provide the building-performance metrics to help better understand the return on investment (ROI) of the building systems. This data is used to better understand the environment and make assessments and improvements overtime to increase efficiencies. Moreover, analytics and data provide valuable insights into where action is needed and what type of return can be expected from key investments.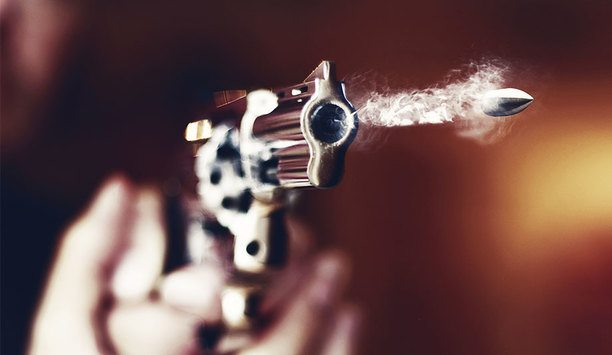 Can we prevent active shooters through AI technology?
According to the reports of not-for-profit organisation Gun Violence Archive, the year 2018 has seen 323 mass shooting incidents as of November 28 in the United States. This number is 346 for the year 2017 and 382 for 2016 (more statistics are available here), with "mass shooting" defined as cases where four or more people are shot or killed in the same time period and location. While definitions of mass shooting vary with organisations in the US, the count of over 300 incidents per year, or about once per day on average, is simply alarming. It raises public safety concerns, ignites debates and protests, which in turn lead to public unrest and potentially more violence, and increases costs for governments from the regional to federal level. Most importantly, the loss of lives demands not only improvement in post-incident handling and investigation, but also new prevention technologies. Gunshot detection solutions AI weapon detection offers a more efficient alternative to prevent active shooting There are several gunshot detection solutions in the security market, commonly used by law enforcement agencies to detect and locate gun fires. These systems function based on acoustic recordings and analyses and often in combination with signals detected by sensors of the optical flash and shockwave when a gun is fired. However, gunshot detection by nature dictates that the law enforcement can only react to a shooting incident that has occurred. With fast action, law enforcement can prevent the incident from escalating, but lives that are lost cannot be recovered. With the development of artificial intelligence in object recognition, AI weapon detection offers a more efficient alternative to prevent active shooting: AI can visually detect guns based on their shapes before they are fired. The AI is trained to recognise firearms in different shapes, sizes, colours, and at different angles in videos, so that the AI weapon detector can be deployed with existing cameras systems, analyse the video feeds, and instantly notify security staff when a gun is spotted. Comparison of the advantages for law enforcement and public security agencies Legacy gunshot detection using sensors AI weapon detection Reactive measure: detect after guns have been fired Proactive measure: detect before guns are fired Time to action: within 1 second Time to action: within 1 second Unable to provide visual data about shooter(s) Can provide data about shooter(s) based on the camera recording: clothing, luggage (backpack, handbag, etc.), facial features, vehicle Unable to track the location of the shooter(s) before and after shooting because of the lack of sound Can track the shooter(s) using AI Person & Vehicle Tracking, AI Face Recognition, and AI License Plate Recognition False detection caused by similar sound such as fireworks and cars backfiring Minimal to no false detection, as AI can distinguish different types of handguns and rifles from normal objects (umbrella, cellphone, etc.) Require physical deployment of gunshot detection sensors Can be used with existing camera systems, do not require special hardware Complicated to deploy, require highly trained professional Easy to deploy as an add-on to existing video surveillance system - Can integrate with gun-shot detection to create a "double knock" audio and video active shooter alert system Gun-shot detection advantages In addition to advantages for law enforcement and public security agencies, this type of visual-based pre-incident detector has three-fold advantages for the public: Save lives by spotting the shooter before the shooting event. Minimise the chaos entailing an incident: panic and chaos caused by a shooting incident often adds to injury, as people run, fall, trample on others… With an AI weapon detector, when a gun is spotted, the system sends an alert to security staff, who can quickly control the situation in an organised manner and apprehend the intending shooter. Can be added as a SaaS (Security as a Service) component to small business and home surveillance systems, e.g., intrusion detection alerts (home invasion incidents with firearms number over 2500 per year nationwide). For a complete active shooter detection system, video-based AI detector can operate in conjunction with gunshot detectors for enhanced security. Traditional X-ray based weapon detection or metal detection entrance systems are complicated and expensive; with AI video technology, active shooter detection system can be cost-effective, and after all, what price tag can one put on a life? Written by Paul Sun and Mai Truong, IronYun
IFSEC 2015: TDSi to demonstrate integration opportunities with other security providers
The event is the opportunity to learn more about how products can be integrated with a broad range of complementary systems Integrated security manufacturer TDSi will be demonstrating the considerable benefits of full integration of its solutions with other specialist manufacturers, including Texecom, Milestone, ASSA ABLOY and SimonsVoss, on stand F1100, at IFSEC International 2015 this month. John Davies, Managing Director of TDSi commented, "IFSEC International is the perfect opportunity to learn more about how our products can be integrated with a broad range of complementary systems, from wireless locking systems to intruder alarms and CCTV VMS Platforms. All of these can be centrally administered by our EXgarde software, which provides a fully comprehensive, centrally managed security." TDSi to be a key part of 'Harmony Village' TDSi will again be a key part of the 'Harmony Village' at IFSEC International, which includes partners Texecom, GJD and Elmdene all in close proximity – making it simple for visitors to understand the connecting technologies. TDSi will also be working in close co-operation with Milestone, ASSA ABLOY and SimonsVoss at the show to explain the integration partnerships between the technologies and the providers. Distribution Partner Manager; LeAnne Hill, Channel Partner Manager; Alex Rumsey and Channel Partner Manager; Richard Hill will all be on hand on stand F1100 to discuss the benefits of working with TDSi in the UK. For international visitors attending the show, International Business Development Manager; Mica Negrilic will be available to talk about opportunities to partner TDSi in EMEA. John Davies will also be on hand to talk about the opportunities in China and the Asia Pacific region. Latest range of readers on display On stand F1100 TDSi will display its latest range of readers. These include new versions of its MIFARE and Proximity Readers, including MIFARE Plus and DESFire technologies, for added security and flexibility. Also on display will be the company's SOLOgarde, MICROgarde and EX-Series controllers, along with the combination options of its software products - including EXgarde security management and VUgarde Video Management Software. Motivational speakers This year IFSEC International features a number of well-known motivational speakers - including British racing driver and former track cyclist Sir Chris Hoy MBE, sporting executive Baroness Karren Brady CBE and Adventurer Sir Ranulph Fiennes OBE. TDSi is keen to encourage visitors from across the UK who may be considering attending the show. A recent blog (www.tdsi.co.uk/ifsec15_north) outlines the benefits of attending the show and also makes suggestions on the best ways to travel to the ExCel and to make the most of the event.

Intersec 2015: BSIA members experience positive response
The BSIA-organised UK Pavilion the focal point of the highest-ever turnout of UK companies The Intersec exhibition held in Dubai last month is fast becoming a must attend event for British security providers. Members of the British Security Industry Association (BSIA) and its Export Council, who were there in force for the 17th year, report a high level of interest in the wide range of innovative UK security solutions, from integrated systems to access control, CCTV, perimeter protection, intruder alarm and power supply technology, on display. The scale of the British presence at Intersec 2015 was certainly impressive this time around, with the BSIA-organized UK Pavilion the focal point of the highest-ever turnout of UK companies. The positive experience of Export Council member companies at Intersec 2015 was captured by a post-event survey, with 75% of respondents answering that the number of visitors coming to their stands had grown year-on-year, paralleling what the organisers themselves have been saying. Beyond this, half of the member companies surveyed pointed out that the quality of attendees had improved - a welcome trend. Reflecting on the bottom-line business benefits, three-quarters said that they expect to obtain more orders thanks to Intersec and, looking ahead to 2016, all of the companies who replied confirmed that they were planning to attend next year's event. So what were visitors to Intersec 2015 most interested in? Well, security integration seems have been the hot topic, with all respondents to the BSIA's Export Council's post-show survey selecting it as one of the standout technology areas. This mirrors the findings of the BSIA's security and business trends research and underlines the increasing recognition amongst BSIA members' customers of the enhanced security, and day-to-day management, benefits that can be unlocked when a number of elements from access control to video surveillance can be brought together in a seamless IP environment rather than remaining in their own discrete, and unconnected, silos. "From our members' survey it is clear that not only was the number of on-stand visits on an upward trajectory but, crucially, there was a corresponding uplift in the level and quality of enquiries" Other technologies on the shopping list for Intersec 2015, according to the BSIA survey, included: HD (High Definition) CCTV and ultra HD in the form of 4K which continues to prove a popular choice thanks, undoubtedly, to the ability to provide additional detail in security critical applications such as banks and hotel lobbies and changing legislative requirements across the region. Beyond this video content analysis, biometrics for access control and ANPR were also in the frame. Commenting on Intersec 2015, Tom Sharrard, Vice Chair of the Export Council at the BSIA, is delighted with how the exhibition turned out for member companies: "Intersec 2015 certainly surpassed our expectations. From our members' survey it is clear that not only was the number of on-stand visits on an upward trajectory but, crucially, there was a corresponding uplift in the level and quality of enquiries. It will, of course, be interesting to see how this translates into physical orders in the months ahead. There is little doubt that Intersec remains a strong platform for our members targeting the region, an area which appreciates the benefits of working with British businesses which offer best practice solutions that comply with the latest industry standards." Member companies were asked for their thoughts regarding Intersec 2015: Chris Williams, Director at VMS (Video Management Software) specialist Wavestore (www.wavestore.com) feels that the design of the UK Pavilion was particularly strong this year and was happy with the level of visitors: "The many visitors who attended on all three days delivered one of the best shows for some time." A key focus for Wavestore was the energy saving capabilities of its V6 VMS which automates the spin down of hard drives not engaged in active read and write processes. Paul King, Commercial Director at Elmdene (www.elmdene.co.uk) reports that switch mode power supplies delivering efficiency levels of up to 90% were a big draw at Intersec, with leads up by 20%: "There was a lot of attention being given to our EN54 STX power supplies, high specification CCTV power supplies and PoE solutions," says King. Natalie Simpson, Marketing Manager, Synectics (www.synecticsuk.com) says that the company's team at Intersec saw significant interest in integrated solutions and the EX camera station range, including thermal imaging. Reflecting on the bottom-line business benefits, three-quarters said that they expect to obtain more orders thanks to Intersec Another company whose solutions fitted-in with the market push for integration was TDSi (www.tdsi.co.uk), thanks to its powerful Exgarde access control software and VUgardeCCTV video management software. By the second day of the show, Managing Director John Davies was already pointing to an upward trend in attendees, a fact reflected in the company's final figures which rose by a fifth. Helen Williams, Marketing Executive at Remsdaq (www.remsdaq.com) says that the company secured record visitor numbers from across the Middle East and Africa: "We anticipate significant new business based on our multi-award winning EntroWatch and EntroStar access control products and the brand new EntroPad proximity reader with its unique Arabic keypad." Tony Smith, Major Accounts and Marketing Manager at Integrated Design Ltd (IDL), renowned for its Fastlane turnstile solutions (www.fastlaneturnstiles.com), is also upbeat after a steady increase in visitors over the past few years. He reckons that the show is a good way to move existing business forward: "People from projects in the Gulf were able to come to see us for technical training and to look at the products they had purchased." A member company using Intersec to show the shape of things to come was IndigoVision (www.indigovision.com) in the form of its FrontLine body worn video. Paul Murphy the company's Head of Marketing feels there is tremendous potential for the technology: "It has come to the point where it is durable and lightweight enough, and can record for long enough, for deployment by front line staff." Users could range from staff at airports to those who are public-facing in hotels."

BSIA appoints Elmdene Managing Director Ian Moore as Chairman of the Association's dedicated Export Council
A long-term contributor to the BSIA's Export Council, Ian's expertise continues to help new exporters gain a foothold in overseas markets Following the British Security Industry Association's AGM, Elmdene Ltd's Managing Director, Ian Moore, has been appointed Chairman of the Association's dedicated Export Council. With an export career spanning 20 years, Ian has made a positive contribution to the international growth of a number of businesses cross-nationally; working in the UK, Taiwan, Dubai and Libya. As Managing Director at Elmdene, a large-scale manufacturer of electronic products, Ian has in-depth experience exporting worldwide. Most notably to Germany, France, Italy, Spain, Nordics, South Africa and the Middle East. Ian has also honed his thought leadership skills throughout his professional development; from teaching at the Royal Navy Engineering University near the start of his career to later lecturing at the National Police College in Taiwan. In 2003, Ian established Detector Technologies and oversaw the company's growth from a start-up to an international business with offices in the UK, Australia, Dubai and South Africa in just six years. A long-term contributor to the BSIA's Export Council, Ian's expertise continues to help new exporters gain a foothold in overseas markets. In recognition of his ongoing involvement in the Council, Ian was also recently awarded the Chairman's Award for Contribution to Exporting at the BSIA's Annual Lunch. Ian is looking forward to his new role and is ambitious about the future of the Export Council. When asked what his main focus as Chairman over the next twelve months will be, he replied: "I am very keen to educate members through the Council of the opportunities and risks of exporting. There is a natural assumption that exporting should be the first strategy to growing business – this is not necessarily true. Only when the home market is near to saturation (unless there is an unquestioning opportunity) and they have the products and market acceptance, should they go down this route. "Many British companies have products that will only sell into regions that are discerning about quality, innovation, compliance etc. With the extra price tag that this normally brings (including the amortisation of self and third party approving) – they will not normally be competitive when it is purely about price. In addition I want to emphasise the value the Export Council can give to its members and prospective members." The BSIA's Export Council, which celebrates its 20th anniversary this year, is a forum which allows relationships between the UK's security industry and overseas buyers to be founded and cultivated, and acts as an invaluable port of call for overseas-based contacts interested in developing a relationship with a UK company as a partner, customer or distributor.
Featured white papers
Smart security cameras: excellence in retail
Download
5 reasons to integrate mobile technology into your security solution
Download
Automatic vehicle identification: State of the industry 2020
Download