Elmdene Intruder Detectors & Detection Systems
(1)
Browse Intruder Detectors & Detection Systems
Intruder detector products updated recently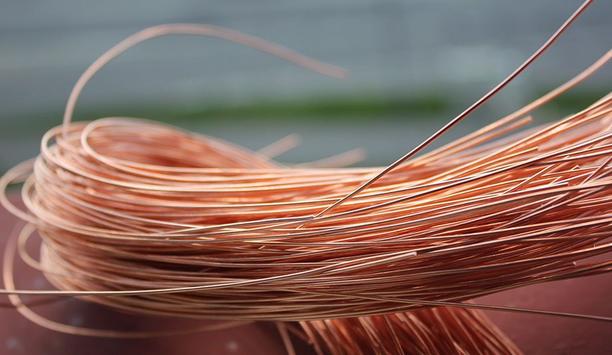 Remote Monitoring technology: Tackling South Africa's cable theft problem
For decades, cable theft has caused disruption to infrastructure across South Africa, and an issue that permeates the whole supply chain. Here, Ian Loudon, international sales and marketing manager at remote monitoring specialist Omniflex, explains how new cable-alarm technology is making life difficult for criminals and giving hope to businesses. In November 2020, Nasdaq reported that, "When South Africa shut large parts of its economy and transport network during its COVID-19 lockdown, organised, sometimes armed, gangs moved into its crumbling stations to steal the valuable copper from the lines. Now, more than two months after that lockdown ended, the commuter rail system, relied on by millions of commuters, is barely operational." Private security firm Despite this most recent incident, cable theft is not a new phenomenon to sweep South Africa Despite this most recent incident, cable theft is not a new phenomenon to sweep South Africa. In 2001, SABC TV broadcast a story following two members of a private security firm working for Telkom, a major telecoms provider. In the segment, the two guards, working in Amanzimtoti on the south coast of KwaZulu-Natal, head out to investigate a nearby alarm that has been triggered. They reach a telecoms cabinet and discover that it has been compromised, with the copper cable cut and telephone handsets strewn across the ground. In the dark, they continue to search the area when one of the guards discovers the problem: 500 metres of copper wire has been ripped out. In their haste, the thieves have dropped their loot and fled. Widespread cable theft Had they managed to get away, they would have melted the cable to remove the plastic insulation and sold the copper to a local scrap dealer for around 900 Rand, about $50 US dollars. For the company whose infrastructure has been compromised, it may cost ten times that amount to replace and repair the critical infrastructure. The disappointing takeaway from this story is that two decades on from this incident the country still faces widespread cable theft, whether it's copper cables from mines, pipelines, railways, telecoms or electrical utilities. In fact, the South African Chamber of Commerce and Industry estimates that cable theft costs the economy between R5–7 billion a year. The answer to the problem must go further than the existing measures used by companies. Detect power failure Most businesses already invest in CCTV, fences, barriers and even patrol guards, but this is not enough. Take the mining sector, for example. These sites can be vast, spanning dozens of kilometres - it's simply not cost effective to install enough fences or employ enough guards or camera operators. As monitoring technology gets better, the company has seen site managers increasingly use cable alarms in recent years that detect when a power failure occurs. The idea is that, if one can detect a power failure, they can detect whether the cable has been cut The idea is that, if one can detect a power failure, they can detect whether the cable has been cut. The problem is though: how does one distinguish the difference between a situation where a cable has been cut intentionally and a genuine power outage? Power outages in South Africa are an ongoing problem, with the country contending with an energy deficit since late 2005, leading to around 6,000 MW of power cuts in 2019. Remote terminal units Eskom Holdings SOC Ltd., the company that generates around 95 per cent of South Africa's power has already warned of further blackouts as the company works to carry out repairs to its power plants. According to a statement on the company's website, "Eskom spends in the region of R2 billion a year replacing stolen copper cables." The result is that criminals take advantage of the gaps in power to steal cable, timing their robberies to coincide with the published load shedding schedules. The basic alarms used to detect power outage won't recognise the theft because they register a false-positive during a power cut. By the time the power comes back on, the deed has been done and the criminals have gotten away with the cable. The good news is that recent breakthroughs in cable monitoring technology are helping tackle just this problem. New alarms on the market now combine sophisticated GSM-based monitoring systems that use battery powered remote terminal units. Legitimate supply chain Unlike the basic alarms that look for the presence or absence of power, these new systems monitor whether the cable circuit is in an open or closed state. In the event of a power outage, the unit continues to run on battery power and can detect if a cable has been cut, sending a priority SMS alert to the site manager immediately, giving them a fighting chance to prevent a robbery in progress. Beyond the opportunistic theft carried out by petty criminals, the theft of copper cables forms a wider problem Beyond the opportunistic theft carried out by petty criminals, the theft of copper cables forms a wider problem across the supply chain in South Africa. In recent years, the combination of unscrupulous scrap dealers, the alleged involvement of large scrap processing companies and lax penalties meant that much of the stolen copper ended up back in the legitimate supply chain. However, recent changes in the law have sought to take a tougher stance on copper theft. Alarm monitoring technology According to the Western Cape Government, "The Criminal Matters Amendment Act, regulates bail and imposes minimum offences for essential infrastructure-related offences." The act, which came into effect in 2018, recommends sentencing for cable theft, with the minimum sentence for first-time offenders being three years and for those who are involved in instigating or causing damage to infrastructure, the maximum sentence is thirty years. It seems to be working too. In January 2021, the South African reported that a Johannesburg man was sentenced to eight years behind bars for cable theft in Turffontein. While the longer-term outlook is a positive one for industry, the best advice for businesses seeking to alleviate the problem of cable theft in the immediate future is to invest in the latest cable-theft alarm monitoring technology to tackle the problem and make life difficult for criminals.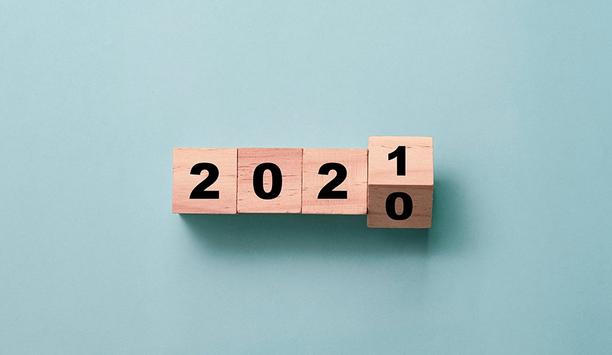 Trends and challenges we will see in the AI-driven security space in 2021
For decades, the nature of global safety has been evolving. From physical security threats like large-scale terrorist attacks and lone actor stabbings to chemical threats such as the Salisbury poisonings and even microbiological threats such as COVID-19, new challenges are constantly arising and the threat landscape we operate in today is constantly changing. Compounding the complexity of the security issues is the complexity and nature of attacks. With the economic downturn, there is the traditional rise in theft, violence and other crimes. Compound this with unmanned businesses and work-at-home staff, and there is a perfect storm for a rise in security threats. Artificial intelligence (AI) and specifically the branch of AI known as machine learning (ML), was already causing widespread disruption in many industries, including the security industry. AI has been a driving force to replace labour-based business models with integrated data and actionable intelligence that is context-aware. It has become apparent that AI will play a big part in the ongoing fight against both pandemics such as COVID-19, as well as other threats that we may face in the future. With all of this in mind, 2021 is poised to be a big year for AI growth. While AI is going to continue to impact our lives in dozens of ways, from smart sensors to face mask compliance detection, the following reflects a few top trends and challenges that I have my eye on for 2021 as we close out this year. The rise of smart city investments One such example is the increasing development of smart cities and how AI can be leveraged to build safe communities. To date, we've seen an increase in the number of smart city programmes around the globe; cities that are beginning to deploy innovative technologies for the management and ease of life services. Compounding the complexity of the security issues is the complexity and nature of attacks Typical development of a city includes standard infrastructure - roads, schools, power, water, transportation. Now, internet, data and AI capabilities are part of the standard infrastructure requirements for all new developments. AI promises to deliver increased efficiencies with the infrastructure that will accommodate growing populations while reducing our impact on the environment, resources, and communities. Global cities now account for more than half of the world's population, and the United Nations projects the number to balloon to 68% by mid-century. Owing to both demographic shifts and overall population growth, that means that around 2.5 billion people could be added to urban areas by the middle of the century, predicts the UN Department of Economic and Social Affairs (DESA). With an increase in population has come an increase in global spending on smart city initiatives to drive down the impact of growing urban concentration. Global spending on smart city initiatives is expected to total nearly $124 billion this year, an increase of 18.9% over 2019, according to IDC's Worldwide Semiannual Smart Cities Spending Guide, while Singapore, Tokyo, London and New York as the big spenders - expected to spend more than $1 billion in 2020. Using AI-driven technology to create safer public and private spaces Today, security solutions driven by AI are being developed and can be covertly deployed across a range of physical environments to protect the population in a more efficient, and accurate manner. As we look ahead to the future of public safety, it's clear that new AI technology can dramatically improve the effectiveness of today's physical security space. One such deployment is the use of video object recognition/computer vision software that can be integrated into existing video monitoring security (VMS) systems. These enhanced VMS systems can be deployed both inside and outside of buildings to identify risks and flag threats, such weapons, aggressive behaviours, theft, and safety compliance. This helps to minimise the impact of a breach by an early alert to onsite security in real-time to the location and nature of the potential threat, allowing them to intervene before a loss occurs. These same AI-enabled video solutions can similarly be used to provide advanced business operations in retail, logistics, and manufacturing organisations. Multi-sensor security solutions Also, targeted magnetic and radar sensor technologies, concealed in everyday objects like planter boxes or inside walls, can now scan individuals and bags entering a building for concealed threat objects. Using AI/machine learning, these two sensor solutions combined can identify metal content on the body and bag and match the item to a catalogue of threat items, such as guns, rifles, knives and bombs. Security solutions driven by AI are being developed and can be covertly deployed across a range of physical environments Without this advanced multi-sensor solution, it becomes nearly impossible to discover a weapon on a person's body before it appears in an assailant's hands. This multi-sensor solution allows for touchless, unobtrusive access to a building, but allows for immediate notification to onsite security when a concealed threat is detected. The hidden technology thus empowers security staff to intercept threats before they evolve into a wider scale attack, while also maintaining the privacy and civil liberties of the public, unless, of course, they are carrying a concealed weapon or pose a physical threat. With the advent of sophisticated surveillance and technological innovation, a level of caution must be exerted. Despite the ongoing global debate, there remains little regulation about the use of AI technologies in today's physical security space. One thing is certain; it must be deployed in the right place, at the right time, with the right privacy and civil liberty protection objectives. People don't want to be protected by omnipresent, obstructive and overbearing security systems that infringe on their privacy and civil liberties. They want a proper balance between security and their current way of life, one that must be fused together. Technology and tracing COVID-19 Machine learning-based technologies are playing a substantial role in the response to the COVID-19 pandemic. Traditionally, the key purpose of surveillance systems has been to detect and deter threats, including the detection of visible and hidden weapons and abnormal behaviour. While this, of course, remains a primary focus, today we are seeing how surveillance systems defend against new invisible threats, as well as rapidly automate the process of contact-tracing to capture and contain a virus before it spreads. Again, the ability to track and trace through parsing algorithms that can manage through enormous amounts of data provides a highly scalable and rapid response mechanism to control the spread of threats. AI has demonstrated potential for identifying those displaying symptoms of infectious diseases, without requiring physical human contact Although the threat may not be visible, it is just as destructive. By incorporating AI into existing technologies, government, healthcare and security professionals can monitor public spaces and environments through the combined use of digital and thermal video surveillance cameras and video management systems); just one of the solutions being explored. AI has demonstrated potential for identifying those displaying symptoms of infectious diseases, without requiring physical human contact. By Using AI-powered video analytic software, businesses can monitor face masks, social distancing and large gathering compliance and also detect elevated body temperature. Critically, technology must be capable of both identifying and tracking the virus but also be unobtrusive. An unobtrusive system that is adaptable enough to be deployed across a range of environments where the public gathers in enclosed spaces is necessary to be effective. Security in 2021 Technology has proven itself to be a valuable ally in times of crisis. For smart cities, the use of innovative AI/machine learning technologies will help optimise security solutions in areas that are brimming with potential. As we look ahead to the future of security in a world that is impacted by such a wide range of threats, from physical to chemical to microbiological, it's clear that new technologies, specifically AI can dramatically improve the effectiveness of security systems and help us to better defend against a wide spectrum of threats. Technology has a huge role to play in making our communities safe in 2021 and beyond, but for security systems to be effective, they must not be oppressive or obstructive. This will ensure they have the full support of the public - the key to success.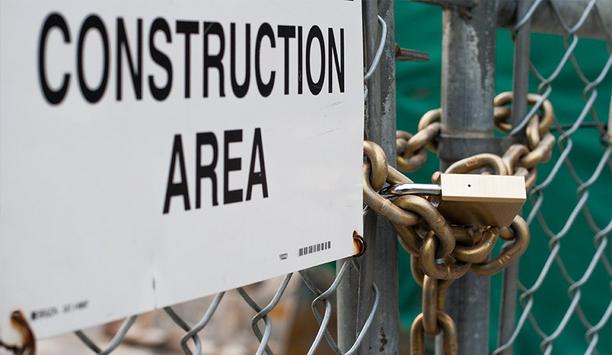 How to deter thieves on construction sites
Construction site theft can cause project delays, property damage and loss of profit for companies in the construction sector. It is imperative to deter thieves from targeting construction sites with the help of construction site security. Here, we look into the various security options and how they can help protect your firm from the threat of a break-in. Construction theft has soared during the COVID-19 Pandemic Construction site theft is an ever-increasing problem in the UK, costing the industry an estimated £800 million per year. Unfortunately, this type of crime has accelerated further throughout lockdown by an estimated 50% due to the abandonment of construction sites across the UK. With many uncertainties around a potential second wave in the UK, it is time for construction firms to enhance their security strategies to help prevent thieves from becoming opportunists on construction sites. Why are construction sites 'easy' targets? Construction sites can easily be targeted, as they typically lack adequate security loss prevention practices. The most popular security-related issues that are leading causes of construction site theft are: Poor overall site security Multiple pieces of equipment sharing the same keys Easy access to open cabs Unsecured sites, particularly at night and over weekends Lack of product identification systems If you do not want your site becoming a costly statistic, you might want to try implementing some or all of these preventive measures. Strengthen your perimeter Putting a clear boundary around a construction site will help to prevent youths and members of the public from inadvertently wandering onto the site. To stop opportunist thieves in their tracks, you will need to go one step further by erecting robust fencing and concrete blocks along with signage warning intruders about the consequences of trespassing. Putting a clear boundary around a construction site will help to prevent youths and members of the public from inadvertently wandering onto the siteIf potential trespassers can see that it would be too challenging to attempt a break-in, then they will look elsewhere to find another construction site which is not as well secured. Lock away valuable tools When considering the vulnerabilities in your construction site, it pays to think about this from the perspective of a criminal. What is it exactly that they are looking for? What can a thief steal easily to make money if they were to remove something from your site? Unfortunately, many construction firms do not lock away their tools, materials or vehicles properly, which makes them an easy target. Ensure valuable tools and materials are locked away and are not left unsecured or lying around. Criminals are mostly interested in scaffolding, bowsers and other valuables that are quick to sell on, so it is important to have a strategy in place to keep these locked away, safe and securely. Put tracking devices in your equipment If you are unable to securely lock away valuable tools, then modern technology makes securing equipment easier than ever before. Tracking devices can be installed onto vehicles and equipment; if any thief is unwise enough to steal from the site, site owners will be able to provide the location to the police who will be able to follow this up. Site owners should also engrave company identification numbers on valuable tools, equipment and vehicles so that it can easily be identified and will serve as proof who it rightly belongs to. Invest in CCTV Closed Circuit Television, otherwise known as CCTV, is renowned for being one of the most effective deterrents for thieves, especially when it comes to construction and building sites.The items that criminals steal from sites are notoriously hard to trace The items that criminals steal from sites are notoriously hard to trace, but if you have CCTV, there is a chance that you can capture clear footage to help bring criminals to justice, such as footage of the vehicle used and the car licence plate. CCTV cameras can help to oversee every inch of a construction site, and can even be hidden out of sight where required. Step up with regular site patrols With a wide range of security monitoring methods available, stepping up on regular site patrols can help to keep track and respond to any criminal activity taking place on your site. Traditional site patrols can be carried out on a schedule by professional SIA-approved security agents. With the presence of guards patrolling a construction site, any criminals in the area will be deterred to force entry onto the site. Schedule supply deliveries on an as-needed basis To prevent an excess of supplies 'sitting around' on the site, construction site managers should instead order what is needed at the time, so that valuable materials are not left around waiting to be stolen for weeks at a time. Good planning and excellent communication between the team will be required so that projects are not delayed, but planning accordingly will help to reduce the chances of theft on a construction site. Drone surveillance As technology becomes more and more advanced, drone surveillance may soon be a security option that many construction sites could benefit from.Many construction firms in the UK are using drone services to provide aerial images, and are seeing huge cost savings by either purchasing and operating their own drones or by hiring out the work to a company equipped to provide imaging.As technology becomes more and more advanced, drone surveillance may soon be a security option With surveillance drones already handling tasks like mapping and surveying of construction sites, one day they may be able to patrol construction sites at night, equipped with motion sensors and infrared or night vision cameras; They could be automatically deployed from a charging station and fly along a pre-programmed route at regular intervals. One to keep an eye on for the near future! Construction site security to help protect your site If you are ready to tighten security on your own construction site, then your starting point will be to identify your main vulnerabilities and get in touch with a reputable security specialist.
IFSEC 2015: TDSi to demonstrate integration opportunities with other security providers
The event is the opportunity to learn more about how products can be integrated with a broad range of complementary systems Integrated security manufacturer TDSi will be demonstrating the considerable benefits of full integration of its solutions with other specialist manufacturers, including Texecom, Milestone, ASSA ABLOY and SimonsVoss, on stand F1100, at IFSEC International 2015 this month. John Davies, Managing Director of TDSi commented, "IFSEC International is the perfect opportunity to learn more about how our products can be integrated with a broad range of complementary systems, from wireless locking systems to intruder alarms and CCTV VMS Platforms. All of these can be centrally administered by our EXgarde software, which provides a fully comprehensive, centrally managed security." TDSi to be a key part of 'Harmony Village' TDSi will again be a key part of the 'Harmony Village' at IFSEC International, which includes partners Texecom, GJD and Elmdene all in close proximity – making it simple for visitors to understand the connecting technologies. TDSi will also be working in close co-operation with Milestone, ASSA ABLOY and SimonsVoss at the show to explain the integration partnerships between the technologies and the providers. Distribution Partner Manager; LeAnne Hill, Channel Partner Manager; Alex Rumsey and Channel Partner Manager; Richard Hill will all be on hand on stand F1100 to discuss the benefits of working with TDSi in the UK. For international visitors attending the show, International Business Development Manager; Mica Negrilic will be available to talk about opportunities to partner TDSi in EMEA. John Davies will also be on hand to talk about the opportunities in China and the Asia Pacific region. Latest range of readers on display On stand F1100 TDSi will display its latest range of readers. These include new versions of its MIFARE and Proximity Readers, including MIFARE Plus and DESFire technologies, for added security and flexibility. Also on display will be the company's SOLOgarde, MICROgarde and EX-Series controllers, along with the combination options of its software products - including EXgarde security management and VUgarde Video Management Software. Motivational speakers This year IFSEC International features a number of well-known motivational speakers - including British racing driver and former track cyclist Sir Chris Hoy MBE, sporting executive Baroness Karren Brady CBE and Adventurer Sir Ranulph Fiennes OBE. TDSi is keen to encourage visitors from across the UK who may be considering attending the show. A recent blog (www.tdsi.co.uk/ifsec15_north) outlines the benefits of attending the show and also makes suggestions on the best ways to travel to the ExCel and to make the most of the event.

Intersec 2015: BSIA members experience positive response
The BSIA-organised UK Pavilion the focal point of the highest-ever turnout of UK companies The Intersec exhibition held in Dubai last month is fast becoming a must attend event for British security providers. Members of the British Security Industry Association (BSIA) and its Export Council, who were there in force for the 17th year, report a high level of interest in the wide range of innovative UK security solutions, from integrated systems to access control, CCTV, perimeter protection, intruder alarm and power supply technology, on display. The scale of the British presence at Intersec 2015 was certainly impressive this time around, with the BSIA-organized UK Pavilion the focal point of the highest-ever turnout of UK companies. The positive experience of Export Council member companies at Intersec 2015 was captured by a post-event survey, with 75% of respondents answering that the number of visitors coming to their stands had grown year-on-year, paralleling what the organisers themselves have been saying. Beyond this, half of the member companies surveyed pointed out that the quality of attendees had improved - a welcome trend. Reflecting on the bottom-line business benefits, three-quarters said that they expect to obtain more orders thanks to Intersec and, looking ahead to 2016, all of the companies who replied confirmed that they were planning to attend next year's event. So what were visitors to Intersec 2015 most interested in? Well, security integration seems have been the hot topic, with all respondents to the BSIA's Export Council's post-show survey selecting it as one of the standout technology areas. This mirrors the findings of the BSIA's security and business trends research and underlines the increasing recognition amongst BSIA members' customers of the enhanced security, and day-to-day management, benefits that can be unlocked when a number of elements from access control to video surveillance can be brought together in a seamless IP environment rather than remaining in their own discrete, and unconnected, silos. "From our members' survey it is clear that not only was the number of on-stand visits on an upward trajectory but, crucially, there was a corresponding uplift in the level and quality of enquiries" Other technologies on the shopping list for Intersec 2015, according to the BSIA survey, included: HD (High Definition) CCTV and ultra HD in the form of 4K which continues to prove a popular choice thanks, undoubtedly, to the ability to provide additional detail in security critical applications such as banks and hotel lobbies and changing legislative requirements across the region. Beyond this video content analysis, biometrics for access control and ANPR were also in the frame. Commenting on Intersec 2015, Tom Sharrard, Vice Chair of the Export Council at the BSIA, is delighted with how the exhibition turned out for member companies: "Intersec 2015 certainly surpassed our expectations. From our members' survey it is clear that not only was the number of on-stand visits on an upward trajectory but, crucially, there was a corresponding uplift in the level and quality of enquiries. It will, of course, be interesting to see how this translates into physical orders in the months ahead. There is little doubt that Intersec remains a strong platform for our members targeting the region, an area which appreciates the benefits of working with British businesses which offer best practice solutions that comply with the latest industry standards." Member companies were asked for their thoughts regarding Intersec 2015: Chris Williams, Director at VMS (Video Management Software) specialist Wavestore (www.wavestore.com) feels that the design of the UK Pavilion was particularly strong this year and was happy with the level of visitors: "The many visitors who attended on all three days delivered one of the best shows for some time." A key focus for Wavestore was the energy saving capabilities of its V6 VMS which automates the spin down of hard drives not engaged in active read and write processes. Paul King, Commercial Director at Elmdene (www.elmdene.co.uk) reports that switch mode power supplies delivering efficiency levels of up to 90% were a big draw at Intersec, with leads up by 20%: "There was a lot of attention being given to our EN54 STX power supplies, high specification CCTV power supplies and PoE solutions," says King. Natalie Simpson, Marketing Manager, Synectics (www.synecticsuk.com) says that the company's team at Intersec saw significant interest in integrated solutions and the EX camera station range, including thermal imaging. Reflecting on the bottom-line business benefits, three-quarters said that they expect to obtain more orders thanks to Intersec Another company whose solutions fitted-in with the market push for integration was TDSi (www.tdsi.co.uk), thanks to its powerful Exgarde access control software and VUgardeCCTV video management software. By the second day of the show, Managing Director John Davies was already pointing to an upward trend in attendees, a fact reflected in the company's final figures which rose by a fifth. Helen Williams, Marketing Executive at Remsdaq (www.remsdaq.com) says that the company secured record visitor numbers from across the Middle East and Africa: "We anticipate significant new business based on our multi-award winning EntroWatch and EntroStar access control products and the brand new EntroPad proximity reader with its unique Arabic keypad." Tony Smith, Major Accounts and Marketing Manager at Integrated Design Ltd (IDL), renowned for its Fastlane turnstile solutions (www.fastlaneturnstiles.com), is also upbeat after a steady increase in visitors over the past few years. He reckons that the show is a good way to move existing business forward: "People from projects in the Gulf were able to come to see us for technical training and to look at the products they had purchased." A member company using Intersec to show the shape of things to come was IndigoVision (www.indigovision.com) in the form of its FrontLine body worn video. Paul Murphy the company's Head of Marketing feels there is tremendous potential for the technology: "It has come to the point where it is durable and lightweight enough, and can record for long enough, for deployment by front line staff." Users could range from staff at airports to those who are public-facing in hotels."

BSIA appoints Elmdene Managing Director Ian Moore as Chairman of the Association's dedicated Export Council
A long-term contributor to the BSIA's Export Council, Ian's expertise continues to help new exporters gain a foothold in overseas markets Following the British Security Industry Association's AGM, Elmdene Ltd's Managing Director, Ian Moore, has been appointed Chairman of the Association's dedicated Export Council. With an export career spanning 20 years, Ian has made a positive contribution to the international growth of a number of businesses cross-nationally; working in the UK, Taiwan, Dubai and Libya. As Managing Director at Elmdene, a large-scale manufacturer of electronic products, Ian has in-depth experience exporting worldwide. Most notably to Germany, France, Italy, Spain, Nordics, South Africa and the Middle East. Ian has also honed his thought leadership skills throughout his professional development; from teaching at the Royal Navy Engineering University near the start of his career to later lecturing at the National Police College in Taiwan. In 2003, Ian established Detector Technologies and oversaw the company's growth from a start-up to an international business with offices in the UK, Australia, Dubai and South Africa in just six years. A long-term contributor to the BSIA's Export Council, Ian's expertise continues to help new exporters gain a foothold in overseas markets. In recognition of his ongoing involvement in the Council, Ian was also recently awarded the Chairman's Award for Contribution to Exporting at the BSIA's Annual Lunch. Ian is looking forward to his new role and is ambitious about the future of the Export Council. When asked what his main focus as Chairman over the next twelve months will be, he replied: "I am very keen to educate members through the Council of the opportunities and risks of exporting. There is a natural assumption that exporting should be the first strategy to growing business – this is not necessarily true. Only when the home market is near to saturation (unless there is an unquestioning opportunity) and they have the products and market acceptance, should they go down this route. "Many British companies have products that will only sell into regions that are discerning about quality, innovation, compliance etc. With the extra price tag that this normally brings (including the amortisation of self and third party approving) – they will not normally be competitive when it is purely about price. In addition I want to emphasise the value the Export Council can give to its members and prospective members." The BSIA's Export Council, which celebrates its 20th anniversary this year, is a forum which allows relationships between the UK's security industry and overseas buyers to be founded and cultivated, and acts as an invaluable port of call for overseas-based contacts interested in developing a relationship with a UK company as a partner, customer or distributor.
Related white papers
Market Report: Cannabis at a glance
Optimise your business with analytics and AI