Gallagher Safety & Security Gates
(1)
Browse Safety & Security Gates
Gate products updated recently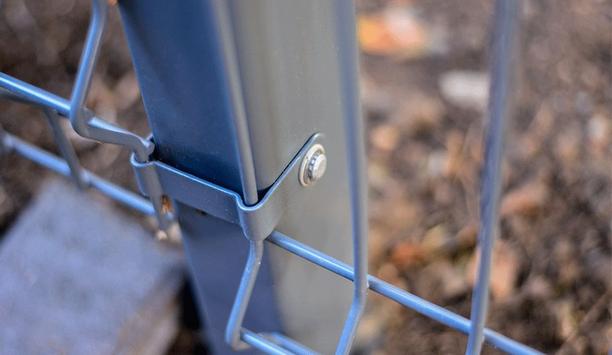 Fix up look sharp
Metal theft is nothing new, but the impact of the pandemic has left many in financial uncertainty, couple this with the rising price of metal, and one result is an increase in the level of acquisitive crime. It seems there is no limit to the types of materials stolen. Just recently, lead stolen from church roofs has caught the media's attention again, but this type of theft reaches to more commonplace materials too, including steel, cast iron, and aluminium, and even items like street signs and fencing panels. As such, publically accessible infrastructure could be left vulnerable if measures aren't taken to properly protect them. Perimeter fencing solution Begin this process by thoroughly checking and assessing the perimeter fencing of the site. Here, you're looking for any signs of tampering or wear and tear, and checking if the fencing is still robust. If the fixings in fencing systems can be removed easily, the entire perimeter fencing solution risks being compromised with little effort. Both the fixings themselves, and the metal fence panels they secure can be targets for theft, and if stolen would significantly reduce the security on and around the site. The connectors, fittings, and fixings are arguably the most integral part of any security fencing installation The connectors, fittings, and fixings are arguably the most integral part of any security fencing installation. They're responsible for holding the fencing and gates together and keeping them in place. Remember, fencing solutions will only be as robust as the components used to hold them together, if these have inherent flaws, the fencing and gates in question will be more vulnerable to attack. Equal level of protection This is because poor quality fixings can often be easily broken or removed by their design or placement, so it's best to steer clear. Further, while fencing labelled as 'quick and easy installation' may sound cost effective, if it takes no time to install, it's likely it will also be quick to take down, defeating the purpose of perimeter fencing. There's a multitude of varying types of fixings available on the market, and it's important to remember that not all fencing and gates provide an equal level of protection. Below we take a closer look at fixings that should be avoided where possible. Standard head screws Standard head screws and bolts. This can be extended to anything that looks like it can be easily removed with a screwdriver or drill. Security Torx or 'Star' screws. These were once an effective tamper-proof fixing, however, in more recent times the driver bits have become more readily available in most DIY toolkits, and as such these fixings are now far from secure. Installing screws on the outside of the fence line. Leaving the fixings accessible from the outside of the fence ultimately means you're exposing them to anyone and everyone, authorised or not. This enables them to attempt to remove the fixings without the added deterrent of having to climb the fence and risking being caught. Low quality fixings. All fixings should be galvanised or stainless steel to ensure they don't rust away. Tamper-proof fixings Vertical bar fencing and metal railings have concealed bolts and screws So now we know what not to specify, let's take this one step further and discuss some of the most effective design components found in fencing systems. Look for security fencing with 'tamper-proof fixings'. We believe this is so essential, that all Jacksons metal fencing is produced using these in one form or another. Vertical bar fencing and metal railings have concealed bolts and screws, while the welded mesh panels have tamper-proof screws with unique heads that can't be loosened or fastened with normal tools. Be wary when specifying fencing types such as steel palisade fencing; not only does this type of fencing hinder surveillance and provide an unattractive aesthetic, but the bolts and rivets are also very easily accessible meaning it isn't very secure. Twin wire panels V mesh and twin wire panels can be attached to posts in different ways. Most commonly this will be via the use of clips. These vary in the level of security they provide, for example, generic mesh clips secured with generic Torx screws can be easily removed using a standard toolkit. However, there are other products on the market which make use of anti-vandal connectors and tamper-proof fixings. Once tightened, the hexagonal part of the nut breaks off, leaving a smooth dome These fixings can only be accessed from the secure side of the fence, significantly improving the level of security. Shear nuts are arguably one of the most secure fixings which should ideally be used on gate hinges. They are a type of breakaway nut which are almost impossible to remove once installed. Once tightened, the hexagonal part of the nut breaks off, leaving a smooth dome that is hard to grip with normal tools. Knit mesh fencing With tightly knit mesh fencing such as 358 mesh, panels can be fixed to the posts in different ways, but again not all ways are secure. Some manufacturers use smaller clips and screws/bolts, however, the clips are susceptible to damage – being so small, and it also leaves the edge of the panels exposed to tools that could prise the panel away from the posts. Close-knit mesh panels with clamp bars and tamper proof bolts are highly secure. Concealed panel to post connectors and tamper proof bolts help to further enhance the security of the fencing, these are commonly used in vertical bar and metal railings. Highly secure finish Here rails are sleeved onto the pales and welded for a seamless, highly secure finish. There are no bolts or rivets that could be removed to enable swing pales to be set aside and gain access. The role that fixings and connectors play is absolutely crucial to the level of security of the perimeter fencing. This article touches on the myriad of different options available on the market, but if in doubt, don't hesitate to consult an expert on what type of components should be used when specifying fencing and gate solutions for your specific project.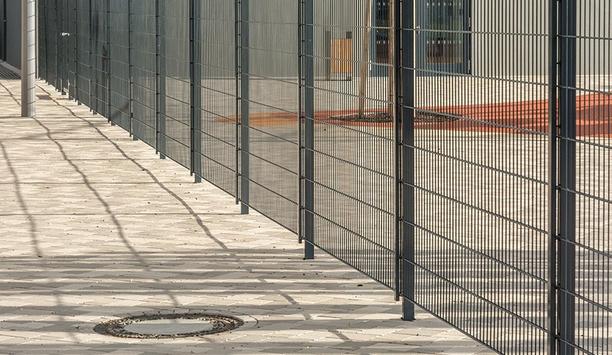 How schools can make outdoor learning safe and secure
Schools were never designed and built with social distancing in mind. So it's perhaps not surprising that as children returned to schools for the autumn term this year, the prospect of outdoor classes and assemblies was mooted in the media and by the Government. Many in the education sector are making the case that, should there be further COVID-19 outbreaks, in the coming months, it would be better to utilise outside space, rather than resort to closing schools. In the COVID-19 era, head teachers are considering taking learning and large gatherings, such as assemblies outdoors, when possible. Managing 'class bubbles', hygiene and ventilation While Dr. Yvonne Doyle, the Medical Director of Public Health England (PHE) has publicly reassured parents that schools are not the 'drivers' or 'hubs' of COVID-19-19 infection in communities, there is a lot of pressure on school leaders to manage 'class bubbles', extra cleaning and hygiene, ventilation, and COVID-19 testing, to protect families and staff. It's a logical step to switch, in certain circumstances, to outdoor activities where fresh air is on tap, and social distancing is far easier to manage. Specially built outdoor classrooms Across the school and nursery sector, there's ongoing investment in specially built outdoor classrooms Across the school and nursery sector, there's ongoing investment in specially built outdoor classrooms, which had been growing in popularity, even before the pandemic. These facilities offer numerous benefits as an extension of existing learning spaces and provide children the opportunity for hands-on learning, beyond a stuffy classroom. However, if outdoor spaces are routinely called upon as part of COVID-19 contingency planning, how can schools ensure that their outdoor classrooms and wider areas are secure, robust, and fit for purpose? When specifying outdoor classrooms and learning spaces, it's essential to take into account the well-being of the students and staff, who will use them, noise pollution and acoustics. Most importantly, education managers need to ensure the surrounding area is secured and adequately protected from threats, including terrorism. Perimeter security measures for schools How can schools and nurseries secure their perimeters, so that outdoor learning is totally safe for all? A starting point is to seek out architects and suppliers, who have a good understanding of security standards. Worryingly, Jacksons Fencing's research recently found that only one-third of architects are seeing both LPS 1175 and the UK police initiative, Secured by Design (SBD) physical security standards, specified for schools. This highlights a lost opportunity for architects to propose solutions that are appropriate to the level of risk and needs of the school, without turning the site into an unwelcoming fortress. Helping schools identify specific security needs Head teachers would be wise to work with architects, who not only know the latest security standards inside and out, but are also are willing to play a more advisory role, helping the school identify exactly what is needed. Head teachers should prioritise solutions appropriate to their site's specific risks It's also vital that architects don't simply replace existing fencing and gates, with the same security systems that have been in place for years. Instead, they will need to meet changing needs and risks. Our research finds that teachers often report issues, with the school perimeter and gates, from being climbed over (28%) and causing injury, to gates not locking properly (10%). Head teachers should prioritise solutions appropriate to their site's specific risks, which sometimes require altering of existing measures. School fencing is an important aspect of any education site. As well as defining its boundary and making a visual distinction between public and private property, the fencing and gates that surround and secure a school, will typically meet a wide variety of other important criteria, including preventing unauthorised entry to the grounds, protecting pupils, staff, and visitors from accidents and injury, deterring theft and anti-social behaviour, and reducing the risk of malicious damage, and acts of terrorism. Welded mesh panels for perimeter fencing Popular options for schools include welded mesh panels for perimeter fencing or sports areas, and railing systems to act as demarcation, in order to control foot and car traffic. Within the outlying boundary, barriers, bollards and parking posts will keep pedestrians, and vehicles safe from each other, while timber fencing and gates can be designed to control the flow of people, around the grounds and reduce the areas, where students can be hidden from view. Automated gates and access control Perimeter fencing must be complemented with safe entrances and exits for vehicles and pedestrians. Every school has unique entry-control requirements, determined by factors, such as size, location and the local environment. These needs influence the decisions you make, when preparing technical specifications for school security gates. Do you require gates to be steel or timber, manual or automated, single or double leaf? Specialist suppliers will be in the best position to offer inputs on school gates, which typically need to offer solid security and durability, with a welcoming aesthetic. Specifying access control system When specifying a school access system, it's important to consider the areas of the school When specifying a school access system, it's important to consider the areas of the school, such as sports fields, car parks, and children's play and learning areas, and whether it requires playground segregation. Selected gates should meet the design of the fencing, to create a secure perimeter with no weak points, with automated gates conforming to all current safety regulations. . Noise pollution can be a problem as well, including noise coming in or leaving the school in residential areas. If more teaching is to be carried out outside, it's worth considering acoustic barriers to reduce noise in and around the school. Timber acoustic barriers for security and privacy Timber acoustic barriers offer security and privacy, and can reduce noise levels, by as much as 32 decibels (in laboratory conditions), so are ideal for city centre schools or those located close to busy highways. There are many ways to build an outdoor classroom. Timber products can help to create a welcoming environment, such as wooden shelters, pergolas, fencing, and decking. Always check that high quality timber, ideally guaranteed for 25 years against rot and insect attack, is being used to provide an attractive, cost-effective, safe and sustainable solution, for all weather conditions. DBS approved installers And of course, installers must be DBS approved, so that they can install outdoor classrooms, during school holidays, or within term time, with minimal disruption. The COVID-19 pandemic had a huge impact on schools and learning. While nobody wants to think of fresh outbreaks of the infection, or any other virus, installing an outdoor classroom made from high-quality, long-lasting materials is a great way to future-proof school learning and ensure safety, and preparedness. Putting extra thought and care into the security angle will provide schools with decades of protection against a host of unforeseen events.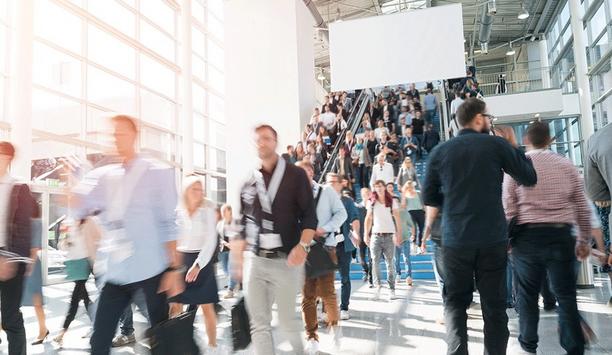 Five things Heras learned from the International Security Expo
Heras was a premium partner exhibitor at this year's International Security Expo (ISE) – and it's fair to say that visitors couldn't miss the stand, which was at the entrance of the Grand Hall at London's Olympia. Heras's Country Marketing Manager (UK) Rebecca Hughes pinpoints five things that the Heras team learned from the show and talking to visitors. 1) Physical still just as important as cyber Cyber(security) was the buzzword of the show – and there was lots of innovation on display. But what came across loud and clear for Heras was that physical security is still absolutely vital for UK sites of national importance, data centres, warehouses, and distribution hubs. These sites need clear demarcation, effective entrance control, and detection to make sure that perimeters aren't breached and that only authorised personnel and visitors can enter the site and specific areas within the site. And, if there are any deviations from this, there needs to be a swift and accurate response. The rapid growth in the construction of warehouses to cope with the demand from online shopping highlights the need to secure these sites and protect the valuable stock held in them. 2) PIDSs the star of the show Heras showed PIDSs complement and increase the overall effectiveness of both existing and specified perimeter protection We piqued a lot of media interest with our 'listening fence', and our team enjoyed demonstrating our newly launched, next-generation perimeter intrusion detection systems (PIDSs). GeoMic was mounted on Zenith A1 (SR1) fencing, and GeoPoint was mounted on Zenith SR3 fencing. Both were demoed by the Heras team to show how PIDSs complement and greatly increase the overall effectiveness of both existing and specified perimeter protection fence and gate lines. GeoMic uses a discreet microphonic sensor cable (alpha) that listens for sounds – such as those generated from an intrusion attempt – around the entire perimeter. And the GeoPoint sensor system utilises multiple sensors that are distributed along the fence line to detect movement and vibration. 3) Fuel shortages prompt downtime conversations The ISE fell just after a weekend of panic fuel buying across the UK, after widespread media reporting of a shortage of lorry drivers for fuel tankers. This naturally led to lots of conversations with visitors about the issue of business interruption and the risks and implications if sites are compromised. We work closely with the operators of many sites of national importance, data centres, warehouses, and distribution hubs, and disruption – be it protestors blockading entrances to sites or more aggressive tactics involving breaking into sites – is not an option because the knock-on effects can be costly and potentially damaging to an organisation's ability to operate. 4) More than fencing The issue of business interruption flowed into conversations with visitors about the range of products we offer. Put simply, everyone knows us as the 'fencing people' – but that's the tip of the iceberg. Connect offers real-time insights into the status of an entrance control system, with remote monitoring of user access and alerts As Europe's end-to-end supplier of permanent and mobile perimeter protection solutions, we delighted in telling visitors about our key areas of expertise: demarcation, entrance control, detection, integrated systems, and maintenance. For us, maintenance is the unsung hero of effective security, and we had demonstrations of Connect, our breakthrough cloud-based portal that offers real-time insights into the status of an entrance control system, with remote monitoring of user access and automatic alerts and notifications via smartphone, tablet or PC. It also enables users to open access systems via mobile phone, as well as enables Heras to provide remote and proactive monitoring of the systems. This integrates with the company's Essential, Premium and Premium VIP maintenance support packages. 5) It's good to meet people again The last thing we learned is just how great it is to meet people again. The UK security industry came out in force for the ISE, and it was fantastic to meet people who we'd only ever seen on a screen via Zoom or Teams. Nothing beats talking to a real person over a cup of coffee – and boy, had we missed it! As a business, the ISE was fantastic for Heras, not just in the quality of enquirers but more importantly in the connections we made with new people and in reconnecting with people we hadn't seen for a couple of years. One last thing… Fight Club Heras's new projects include UK sites of national importance, data centres, warehouses, and distribution hubs OK, it's not strictly the sixth thing we learned, but it reminds me of the film Fight Club, starring Brad Pitt. And that is: "The first rule of Fight Club is: you don't talk about Fight Club." The first rule at Heras is that we can't talk about the vast majority of the projects and installations we get involved in because of the sensitivity around many of the sites we support – which is hard, especially at shows such as the ISE. We generally say that these have included UK sites of national importance, data centres, warehouses, and distribution hubs. But no names. This is such a shame, as one journalist said that the likes of the BBC would feature Heras much more prominently if we were able to give examples of the scope and complexity of the projects we get involved in.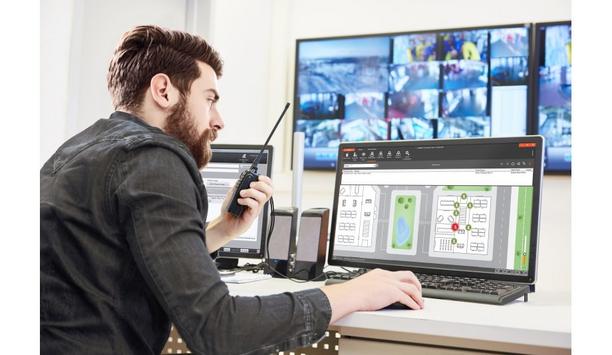 IDIS announces integration of its end-to-end video technology solutions with Gallagher's access control solutions
IDIS has announced powerful and affordable options for integrating video, access control, life safety and building management systems between its end-to-end video technology solutions with Gallagher's access control solutions. This powerful off-the-shelf integration, from Korea's renowned video manufacturer, gives systems integrators and end users everything that they need for complete, future-proofed site control. It enables straightforward integration of powerful security management platforms, removing cost and complexity. Gallagher Command Centre The Gallagher Command Centre access control and security management platform can be integrated with IDIS's DirectIP range of NVRs and cameras, as well as its family of analogue DirectCX HD-TVI recorders and cameras. This allows customers to mix-and-match IP and analogue systems, including leveraging coax cabling if they need to. Users can choose between the free IDIS Center VMS, ideal for small-to-medium applications up to 1024 devices, or the fully-featured and enterprise-level IDIS Solution Suite that is both modular and scalable, allowing users to manage unlimited devices and unlimited sites, without the associated price tag. Enterprise-level integrated solutions There is growing demand for enterprise-level integrated solutions that combine the latest video and access technology, but that offer reduced upfront costs and lower total cost of ownership (TCO) long term. Customers also want greater system flexibility and adaptability, across longer lifecycles. Operationally, there are significant advantages for customers upgrading from siloed solutions. For example, seamless integration of access control with video enables instant verification of events, such as forced doors, with camera views automatically presented to system controllers. Security management system Integration of Gallagher Command Centre with IDIS opens up an easy route for customers" With integrated solutions, alarms from doors, cameras and other devices are pulled onto one platform, making it easier for operators to respond and reducing the likelihood of incidents being missed. The operational benefits increase as more technologies are integrated, from fire and HVAC to elevator controls, building management and wider corporate systems. "Integration of Gallagher Command Centre with IDIS opens up an easy route for customers, who want unparalleled control over every aspect of site security, alongside the AI intelligence advantages that come with IDIS Deep Learning Analytics," said Mitch Parsons, Business Development Manager for Gallagher Security Europe. COVID-safe site solutions The growing toolkit of smart video capabilities now includes COVID-safe site solutions, enhanced security monitoring and review tools, and advanced business intelligence analytics that help to optimise operational efficiency. "Seamless, off-the-shelf interoperability between IDIS and Gallagher offers integrators and end-users everything they need to create complete, future-proofed security management platforms, without compromising on functionality," said Jamie Barnfield, Senior Sales Director for IDIS Europe. Off-the-shelf corporate security Jamie Barnfield adds, "Systems integrators can now offer customers an affordable, efficient, and off-the-shelf corporate security and safety solution that encompasses enterprise-level video, access control, life safety, visitor management, and building management."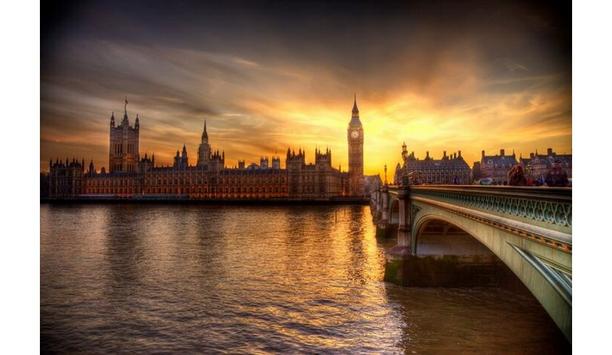 Gallagher's UK CPNI CAPSS high security system achieves UK cyber security standards
Global security manufacturer, Gallagher, is excited to release their latest certified high security solution to market. The Gallagher UK CPNI CAPSS high security system features compliances to the Cyber Assurance for Physical Security Systems (CAPSS) standard, and the Centre for the Protection of National Infrastructure (CPNI) Readers and Tokens standards. This latest approval demonstrates Gallagher's significant investment in delivering high security solutions for governments in the five eyes alliance. Cyber security requirements Passing the CAPSS evaluation provides UK critical national infrastructure sites confidence that Gallagher's software and hardware meets the toughest cyber security requirements. The CPNI readers and tokens standards ensure physical access control readers and credentials are robust against both cyber and physical attacks. "With cyber threats growing in sophistication, cyber protection has never been more vital," says Richard Huison, Regional Manager UK and Europe, for Gallagher. "Cyber security is an integral part of Gallagher's physical security solutions. We're pleased with the result from our CAPSS evaluation – it demonstrates our commitment to providing security solutions which offer the highest level of protection." CPNI protects national security in the United Kingdom by helping reduce vulnerability to terrorism and other threats in national infrastructure. Gallagher's range of compliant solutions can be found under the CPNI catalogue of security equipment. Gallagher's UK CPNI CAPSS High Security System is now available.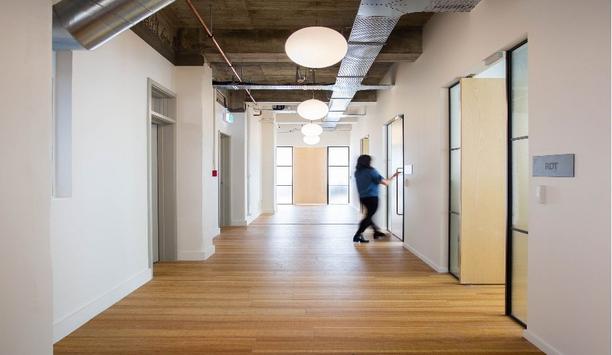 Stark property develops Panama app with Gallagher's access control to ensure secure environment for all
Stark Property's shared working environment sees about 150 people from 40 different companies co-working across their Panama properties. Stark Property sought to overcome the challenges of a shared working space by fostering a sense of community within the Panama buildings, streamlining processes, and ensuring a safe and secure environment for all. Panama app Stark Property worked with digital technology developers, Dynamo6, to develop the Panama app. Easy to operate, the app integrates Gallagher access control with other building functionality, including news, feeds, Wi-Fi access, and the ability to submit maintenance requests and book shared meeting rooms. Utilising Gallagher's Mobile Connect SDK, Dynamo6 was able to incorporate the functionality of Gallagher Mobile Connect into the Panama app, offering a one-stop-shop for all things building-related. The app utilises Bluetooth® or NFC on users' phones to gain access via Gallagher T-Series Readers Simplified access control Integrated access control creates a simple, easy access experience for app users while establishing a safe and secure working environment. Through Gallagher Command Centre, Stark Property can keep track of who is coming and going, while ensuring anyone entering the building is authorised to be there. Utilising users' mobile phones to host access credentials means no time wasted replacing or issuing temporary cards for visitors Utilising users' mobile phones to host access credentials means there's no time wasted replacing lost or stolen access cards or issuing temporary cards for visitors. "People will lose an access tag, but not many people lose their phones," says Matt Stark, Director of Stark Property. Effective communication In a co-working environment, it can be difficult to ensure important information, such as planned building maintenance or fire alarm testing, is shared with everyone in a timely manner. The Panama app mitigates this with a newsfeed on the app home screen, notifying tenants of any important information. Integrating the newsfeed with access control functionality ensures tenants stay up to date, with important information displaying prominently whenever they open the app to unlock a door. This simple but efficient method of communicating helps Stark Property adhere to their health and safety requirements by ensuring tenants are aware of any building-related issues that may arise. Efficient property management In shared working spaces, reporting building maintenance issues can be problematic, especially if there are just one or two main people from each group in contact with property managers. The Panama app offers tenants the ability to submit maintenance requests directly. By entering details of the issue, along with the capability to attach photos, requests can be reported directly to Stark Property by anyone working on site. Matt hopes this functionality will lead to Stark Property having the best-maintained buildings in town. "Often, it's the small stuff that goes unnoticed by maintenance staff – cracks, dents, breakages. Now tenants can keep an eye out for any issues and report these to us directly. It has helped us to streamline our processes and keep on top of any issues." Shared building resources are also managed through the app, with the ability to book meeting rooms and connect to the Wi-Fi. The future of shared spaces The app utilises cloud technology to deliver an app that can be customised to the building space and facilities Currently, the app is only in use across the Panama properties but there are plans to roll it out across other Stark Property sites in the future. "The app is still pretty new to us," says Matt. "We're still learning from it and looking to see what other services we can add to it, but overall it has saved us time, made lives easier, and allows us to keep progressing as a property group by delivering better, more efficient spaces." Using cloud technologies Igor Matich, Founder and Executive Director from Dynamo6 said, "The app utilises cloud technology to deliver an app that can be customised to the building space and facilities. Everyone pretty much has a mobile phone on them." "Connecting access to mobile phones makes it easier for people to enter the building and the experience is more unique. It delivers a premium experience. Moreover, you're more likely to remember your phone than an access card." Igor continues, "The advantage of integrated access and the property app, particularly in a shared environment like this, is the community feel it creates. It helps foster a sense of community among tenants. We're excited about the additional services the app brings, such as meeting room bookings, and other future developments." Mobile Connect SDK The Mobile Connect SDK enables developers to incorporate the functionality of Gallagher Mobile Connect into a third-party app. In addition to access control, Mobile Connect includes the capability to receive push notifications on a mobile device directly from Command Centre, arm or disarm buildings, and control lighting and HVAC from the mobile device.
Related white papers
Automatic vehicle identification: State of the industry 2020
How plate reader technology increases your perimeter security