Gallagher Intruder Detectors & Detection Systems
(3)
Browse Intruder Detectors & Detection Systems
Intruder detector products updated recently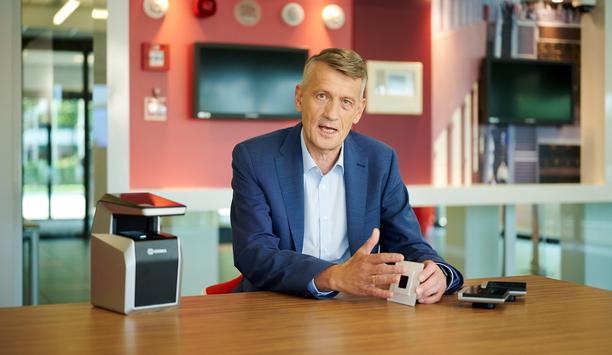 'We want to become better known for access control' - Q&A with Bosch Building Technologies' Gregor Schlechtriem
Gregor Schlechtriem has worked in the access control market for over 20 years and is now responsible for the Access & Intrusion Business Unit at Bosch Building Technologies. In this interview, the expert talks about key industry trends, the impact of the COVID-19 (Coronavirus) pandemic, technical innovations and his company's strategy. Mr. Schlechtriem, you have many years of experience in the security technology market. What is your background and what are your responsibilities as Senior Vice President at Bosch Building Technologies? Gregor Schlechtriem: I am a trained engineer and electrical technician, and have been involved with access control in the broadest sense, since I started my career in the late 1980s. I started in the field of parking garage technology and then switched to security technology in 2001, as Managing Director of micos GmbH, which specialised in traditional access control. micos GmbH was known for its highly available and highly secure access control systems, for critical infrastructure and government applications. Many systems from that time are still in use today and continue to be supported and upgraded. Bosch is continuing micos' business here? Gregor Schlechtriem: Exactly, micos was taken over in 2004 by Bosch Security Systems, now known as Bosch Building Technologies. Since then, we have continuously been developing the access control business. Being part of the Bosch Building Technologies division, we benefit a lot from international cooperation with colleagues Being part of the Bosch Building Technologies division, we benefit a lot from international cooperation with colleagues and from overlap with other product lines, such as intrusion detection technology and video security. This gives us the opportunity to implement outstanding project solutions for demanding customers in an international environment. In developing this business, I rely on my experience from other interesting roles at Bosch that I took on, after micos was bought in 2004. For a time, I worked in the European System Integrator Business, which I also had the privilege of managing for several years, as well as being directly responsible for business units. In Fairport, USA, I had the overall responsibility for intrusion detection technology for many years, as I later did in Eindhoven for video systems. Since 2018, the global access control and intrusion detection business has once again been my direct responsibility. At Bosch Building Technologies, we have in the meantime assigned sales to the respective business units, so that we can develop our product and solution portfolio, in close cooperation with sales and our regular customers. Our main task now is to make our access control portfolio accessible to a broader market. We want to make Bosch much better known, as an access control provider, in the international market. After all, with our own access product portfolio, the power of the Bosch Group and over 40 years of experience in this sector, we have a lot to offer. As an expert in access control, how do you see the industry developing? In which direction is it currently evolving? Gregor Schlechtriem: First of all, I see that security requirements are constantly increasing. Whereas there are currently still simple 'key replacement systems' that merely record card numbers, such an approach, to a large extent, no longer meets today's security and user experience requirements.The core task of access control has not changed over the years In the beginning, access control was more or less a kind of key replacement. Later, there was the possibility of increasing security via a pin code, i.e., via verification through simple data inputs. The next step in this direction was biometrics, which is another key step up, because it allows verification by means of unmistakable characteristics. However, the core task of access control has not changed over all the years and has basically always remained the same: access control means determining who has an access request and checking whether this request can be fulfilled. What's next on this path to greater security? Gregor Schlechtriem: Biometrics-based access control is becoming increasingly powerful and user-friendly through the use of artificial intelligence (AI). Here, data protection plays a major role, as wherever identities are established and movement data is recorded, it is necessary to reconcile the evolving technology with data protection.Biometrics-based access control is becoming increasingly powerful and user-friendly through the use of artificial intelligence The question of data protection is becoming even more significant, as systems increasingly migrate to the Cloud. Bosch puts particular emphasis on ensuring that, even in the cloud, the data generated in access control is always in line with data protection rules, regardless of where it is located. In my opinion, this trend towards the Cloud will continue, because companies are increasingly looking for complete service offerings, so that they can focus on their core business. Also, a system in the Cloud is easier to maintain and always up-to-date with the latest software, which makes cloud solutions even more attractive for providers and users. How can higher security be reconciled with a good user experience? Gregor Schlechtriem: Today, the card still plays a central role in the user experience, as the essential credential. Another current trend is 'one card for everything': with the increasing availability of secure multi-function smart cards, the possibility arises to use cards beyond the pure access function, for example, for payment in the canteen, at the catering and coffee machines, and in the parking garage, as well as simple access to other properties and so on.The security of cards has evolved significantly and kept pace with requirements The security of the cards, the reading and encryption processes, has evolved significantly and kept pace with requirements, although we are also facing an installed base that no longer meets these requirements, due to outdated systems. Today, it is standard for communications between reader and card to be encrypted. In some cases, the keys are also only held centrally to further increase security. The security systems industry was also affected by the COVID-19 (Coronavirus) pandemic. How do you think the industry has changed? What technical solutions have emerged during this time? Gregor Schlechtriem: First of all, there is a certain need for retrofitting in the industry due to changes in how buildings are used. For example, American retailers used to be open around the clock and always had staff on site. Now, due to COVID-19, stores are also closed, and this results in a whole new need for intrusion detection and access control systems to protect the buildings. For access control, an obvious task has arisen as a result of the COVID-19 pandemic, namely to track contacts, as far as this is compatible with data protection. We actually expected more to happen here, but in our observation, many companies did quite little, despite clear and simple steps that could have been implemented relatively quickly. The installed access control systems clearly lag behind the technical possibilities. Another topic that the COVID-19 pandemic has brought into focus is hygiene Another topic that the COVID-19 pandemic has brought into focus is hygiene. Companies should actually have invested in contactless systems here and retrofitted speed gates or motorised doors. But in many cases this was not put into practice. The door opener is still often used, which has to be operated manually and therefore, is touched multiple times. But, if everyone presses the same button, that doesn't help hygiene. Surprisingly, this is different in North America. Here, 'request-to-exit' proximity detectors are used almost everywhere, which avoids this problem completely and releases the door, when an authorised person approaches it. Mobile access and smartphone-based access control are also growing markets. What kind of developments do you see in these areas? Gregor Schlechtriem: I already mentioned that users increasingly want to be able to use one card for several applications. But, what we are seeing here is that even with the most modern cards, which have a lot of applications loaded on them, we are reaching performance limits and the user experience suffers. If you compare the card with the smartphone as a credential, you have a much more attractive integration platform there, which is significantly faster and delivers much better performance. For us, the mobile credential or the smartphone is the future, because it simply offers more possibilities that the card will not be able to provide in the long term. What is the specific direction Bosch is taking here? Gregor Schlechtriem: We are currently working on a broad implementation. A whole team is working on the user experience around the smartphone, because it's understood that smartphone-based access has to work just as easily, as it currently does with a card.A whole team is working on the user experience around the smartphone In theory it does, but if you look at some of the actual implementations, this topic is still relatively complex. In terms of user experience and automation, we still have quite a way to go, and we are working hard on that at the moment. The user experience is one side of the coin, the other side concerns establishing security in the smartphone as a whole. In other words: How do I make the smartphone secure enough as a mobile credential, to meet my access control requirements? We are also working intensively on this. That's actually an IT task. Do you do this yourself at Bosch or do you work with external experts here? Gregor Schlechtriem: We have our own powerful Bosch IT, which also manages our company smartphones. If our company smartphones are lost, the data on them is automatically deleted. The devices use biometrics to identify users, before they can access the data. It is a sound security concept that a card cannot offer. Moreover, we are working with other partners in the IDunion project, to create the additional infrastructure around mobile credentials as well. What exactly is the IDunion and what role does Bosch play? Gregor Schlechtriem: Digital identities must be openly accessible, widely usable, interoperable, and secure. This applies not only to access control, but to the digitised economy in general. The IDunion project has set itself the task of creating the infrastructure for this, in the form of an independent wallet, i.e., secure identity storage on smart devices. The project is funded by the German Federal Ministry for Economic Affairs and Energy (BMWI), because digitisation is also a critical social issue. We are intensively involved in the 'Physical access to the building' work package in this consortium. Through this involvement, we want to ensure that our access control systems benefit from this infrastructure and are open to future digital business models. Does 'digital identity management', which includes biometrics and mobile access, also play a role for Bosch? Yes, it plays an important role for us, and I wouldn't consider these topics separate Gregor Schlechtriem: Yes, it plays an important role for us, and I wouldn't consider these topics separate. For me, a mobile device has the advantage that it has already ensured and verified my identity from the moment of interaction. That's the fascinating thing about it. If I only allow the device to communicate with the access control system, if I have identified myself first, I have implemented biometrics and access control together in a widely accepted process. From my point of view, this is a very interesting perspective, in terms of security and user experience, because the biometrics procedures in smartphones are, I think, the best currently available. In my view, the smartphone has the potential to take over central functions in access control in the future. What are your goals for the access control business of Bosch Building Technologies in the near future? Gregor Schlechtriem: We will continue to focus on specific solutions for large customers. That is the continuation of our current strategy. In these projects, we will introduce new topics as I have just described, i.e., primarily new technology elements. I believe that, precisely because of the longevity of access control, a long-term migration capability is also of particular importance. We want to reach out to the broader market and make more widely available, what we have developed in terms of technology and innovation. We are currently in the process of setting up and optimising our sales organisation, so that it becomes much more widely known that we at Bosch have our own powerful access control portfolio, which can be used for all kinds of applications. In addition, we want to differentiate ourselves in the market with our systems, in line with the motto of our founder, Robert Bosch: 'Technology for life'. The user experience with Mobile Access should be simple, straightforward, and secure: You hold your smartphone in front of the reader and the door opens.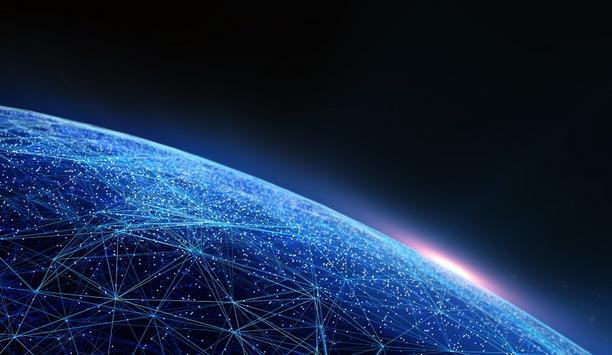 Cutting through the hype: AI and ML for the security space
Today's organisations face numerous diverse threats to their people, places and property, sometimes simultaneously. Security leaders now know all too well how a pandemic can cripple a company's ability to produce goods and services, or force production facilities to shut down, disrupting business continuity. For example, a category three hurricane barreling towards the Gulf of Mexico could disable the supplier's facilities, disrupt the supply chain and put unexpected pressure on an unprepared local power grid. Delivering timely critical information Tracking such risk is hard enough, but managing it is even more difficult. A swift response depends on delivering the right information to the right people, at the right time. And, it's not as easy as it sounds. Indeed, 61 percent of large enterprises say critical information came too late for them, in order to mitigate the impact of a crisis, according to Aberdeen Research (Aberdeen Strategy & Research). These challenges are accelerating the hype around Artificial Intelligence (AI) These challenges are accelerating the hype around Artificial Intelligence (AI). The technology promises to help us discover new insights, predict the future and take over tasks that are now handled by humans. Maybe even cure cancer. Accelerating the hype around AI But is AI really living up to all this hype? Can it really help security professionals mitigate risk? After all, there's a serious need for technology to provide fast answers to even faster-moving issues, given the proliferation of data and the speed at which chaos can impact operations. Risk managers face three major obstacles to ensuring business continuity and minimising disruptions. These include: Data fatigue - Simply put, there's too much data for human analysts to process in a timely manner. By 2025, the infosphere is expected to produce millions of words per day. At that pace, you'd need an army of analysts to monitor, summarise and correlate the information to your impacted locations, before you can communicate instructions. It's a herculean task, made even more difficult, when we consider that 30 percent of this global datasphere is expected to be consumed in real time, according to IDC. Relevance and impact - Monitoring the flood of information is simply the first hurdle. Understanding its impact is the second. When a heat dome is predicted to cover the entire U.S. Pacific Northwest, risk managers must understand the specifics. Will it be more or less hot near their facilities? Do they know what steps local utilities are taking to protect the power grid? Such questions can't be answered by a single system. Communication - Once you know which facilities are impacted and what actions to take, you need to let your employees know. If the event is urgent, an active shooter or an earthquake, do you have a fast, effective way to reach these employees? It's not as simple as broadcasting a company-wide alert. The real question is, do you have the ability to pinpoint the location of your employees and not just those working on various floor in the office, but also those who are working from home? How AI and ML cut through the noise Although Artificial Intelligence can help us automate simple tasks, such as alert us to breaking news, it requires several Machine Learning systems to deliver actionable risk intelligence. Machine Learning is a branch of AI that uses algorithms to find hidden insights in data, without being programmed where to look or what to conclude. More than 90 percent of risk intelligence problems use supervised learning, a Machine Learning approach defined by its use of labelled datasets. The benefit of supervised learning is that it layers several pre-vetted datasets, in order to deliver context-driven AI The benefit of supervised learning is that it layers several pre-vetted datasets, in order to deliver context-driven AI. Reading the sources, it can determine the category, time and location, and cluster this information into a single event. As a result, it can correlate verified events to the location of the people and assets, and notify in real time. It's faster, more customised and more accurate than simple Artificial Intelligence, based on a single source of data. Real-world actionable risk intelligence How does this work in the real world? One telecommunications company uses AI and ML to protect a mobile workforce, dispersed across several regions. An AI-powered risk intelligence solution provides their decision makers with real-time visibility into the security of facilities, logistics and personnel movements. Machine Learning filters out the noise of irrelevant critical event data, allowing their security teams to focus only on information specific to a defined area of interest. As a result, they're able to make informed, proactive decisions and rapidly alert employees who are on the move. Four must-have AI capabilities To gain real actionable risk intelligence, an AI solution should support four key capabilities: A focus on sourcing quality over quantity. There are tens of thousands of sources that provide information about emerging threats - news coverage, weather services, social media, FBI intelligence and so much more. Select feeds that are trusted, relevant and pertinent to your operations. Swift delivery of relevant intelligence. To reduce the mean-time-to-recovery (MTTR), risk managers need an accurate understanding of what's happening. Consider the different contextual meanings of the phrases 'a flood of people in the park' and 'the park is at risk due to a flood'. Machine Learning continuously increases the speed of data analysis and improves interpretation. Ability to cross-reference external events with internal data. As it scans different data sources, an AI engine can help you fine-tune your understanding of what's happening and where. It will pick up contextual clues and map them to your facilities automatically, so you know immediately what your response should be. Ready-to-go communications. Long before a threat emerges, you can create and store distribution, and message templates, as well as test your critical communications system. Handling these tasks well in advance means you can launch an alert at a moment's notice. The ability to minimise disruptions and ensure business continuity depends on speed, relevance and usability. AI and ML aren't simply hype. Instead, they're vital tools that make it possible for security professionals to cut through the noise faster and protect their people, places and property.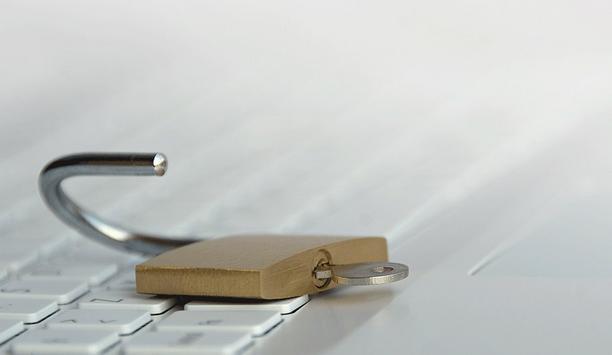 The physical side of data protection
The impact of the COVID-19 pandemic has accentuated our digital dependency, on a global scale. Data centres have become even more critical to modern society. The processing and storage of information underpin the economy, characterised by a consistent increase in the volume of data and applications, and reliance upon the internet and IT services. Data centres classed as CNI As such, they are now classed as Critical National Infrastructure (CNI) and sit under the protection of the National Cyber Security Centre (NCSC), and the Centre for the Protection of National Infrastructure (CPNI). As land continues to surge in value, data centre operators are often limited for choice, on where they place their sites and are increasingly forced to consider developed areas, close to other infrastructures, such as housing or industrial sites. Complex security needs One misconception when it comes to data centres is that physical security is straightforward One misconception when it comes to data centres is that physical security is straightforward. However, in practice, things are far more complex. On top of protecting the external perimeter, thought must also be given to factors, such as access control, hostile vehicle mitigation (HVM), protecting power infrastructure, as well as standby generators and localising security devices to operate independently of the main data centre. Face value How a site looks is more important than you may think. Specify security that appears too hostile risks blatantly advertising that you're protecting a valuable target, ironically making it more interesting to opportunistic intruders. The heightened security that we recommend to clients for these types of sites, include 4 m high-security fences, coils of razor wire, CCTV, and floodlighting. When used together in an integrated approach, it's easy to see how they make the site appear hostile against its surroundings. However, it must appear secure enough to give the client peace of mind that the site is adequately protected. Getting the balance right is crucial. So, how do you balance security, acoustics and aesthetics harmoniously? Security comes first These are essential facilities and as a result, they require appropriate security investment. Cutting corners leads to a greater long-term expense and increases the likelihood of highly disruptive attacks. Checkpoints Fortunately, guidance is available through independent accreditations and certifications, such as the Loss Prevention Certification Board's (LPCB) LPS 1175 ratings, the PAS 68 HVM rating, CPNI approval, and the police initiative - Secured by Design (SBD). Thorough technical evaluation and quality audit These bodies employ thorough technical evaluation work and rigorous quality audit processes to ensure products deliver proven levels of protection. With untested security measures, you will not know whether a product works until an attack occurs. Specifying products accredited by established bodies removes this concern. High maintenance Simply installing security measures and hoping for the best will not guarantee 24/7 protection. Just as you would keep computer software and hardware updated, to provide the best level of protection for the data, physical security also needs to be well-maintained, in order to ensure it is providing optimum performance. Importance of testing physical security parameters Inspecting the fence line may seem obvious and straightforward, but it needs to be done regularly. From our experience, this is something that is frequently overlooked. The research we conducted revealed that 63% of companies never test their physical security. They should check the perimeter on both sides and look for any attempted breaches. Foliage, weather conditions or topography changes can also affect security integrity. Companies should also check all fixtures and fittings, looking for damage and corrosion, and clear any litter and debris away. Accessibility When considering access control, speed gates offer an excellent solution for data centres. How quickly a gate can open and close is essential, especially when access to the site is restricted. The consequences of access control equipment failing can be extremely serious, far over a minor irritation or inconvenience. Vehicle and pedestrian barriers, especially if automated, require special attention to maintain effective security and efficiency. Volume control Data centres don't generally make the best neighbours. The noise created from their 24-hour operation can be considerable. HVAC systems, event-triggered security and fire alarms, HV substations, and vehicle traffic can quickly become unbearable for residents. Secure and soundproof perimeter As well as having excellent noise-reducing properties, timber is also a robust material for security fencing So, how do you create a secure and soundproof perimeter? Fortunately, through LPS 1175 certification and CPNI approval, it is possible to combine high-security performance and up to 28dB of noise reduction capabilities. As well as having excellent noise-reducing properties, timber is also a robust material for security fencing. Seamlessly locking thick timber boards create a flat face, making climbing difficult and the solid boards prevent lines of sight into the facility. For extra protection, steel mesh can either be added to one side of the fence or sandwiched between the timber boards, making it extremely difficult to break through. A fair façade A high-security timber fence can be both, aesthetically pleasing and disguise its security credentials. Its pleasant natural façade provides a foil to the stern steel bars and mesh, often seen with other high-security solutions. Of course, it's still important that fencing serves its primary purposes, so make sure you refer to certifications, to establish a product's security and acoustic performance. Better protected The value of data cannot be overstated. A breach can have severe consequences for public safety and the economy, leading to serious national security implications. Countering varied security threats Data centres are faced with an incredibly diverse range of threats, including activism, sabotage, trespass, and terrorism on a daily basis. It's no wonder the government has taken an active role in assisting with their protection through the medium of the CPNI and NCSC. By working with government bodies such as the CPNI and certification boards like the LPCB, specifiers can access a vault of useful knowledge and advice. This will guide them to effective and quality products that are appropriate for their specific site in question, ensuring it's kept safe and secure.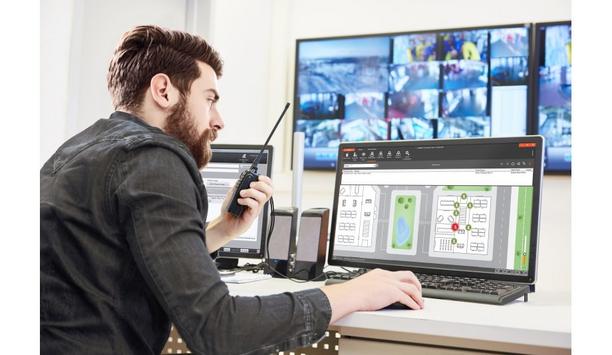 IDIS announces integration of its end-to-end video technology solutions with Gallagher's access control solutions
IDIS has announced powerful and affordable options for integrating video, access control, life safety and building management systems between its end-to-end video technology solutions with Gallagher's access control solutions. This powerful off-the-shelf integration, from Korea's renowned video manufacturer, gives systems integrators and end users everything that they need for complete, future-proofed site control. It enables straightforward integration of powerful security management platforms, removing cost and complexity. Gallagher Command Centre The Gallagher Command Centre access control and security management platform can be integrated with IDIS's DirectIP range of NVRs and cameras, as well as its family of analogue DirectCX HD-TVI recorders and cameras. This allows customers to mix-and-match IP and analogue systems, including leveraging coax cabling if they need to. Users can choose between the free IDIS Center VMS, ideal for small-to-medium applications up to 1024 devices, or the fully-featured and enterprise-level IDIS Solution Suite that is both modular and scalable, allowing users to manage unlimited devices and unlimited sites, without the associated price tag. Enterprise-level integrated solutions There is growing demand for enterprise-level integrated solutions that combine the latest video and access technology, but that offer reduced upfront costs and lower total cost of ownership (TCO) long term. Customers also want greater system flexibility and adaptability, across longer lifecycles. Operationally, there are significant advantages for customers upgrading from siloed solutions. For example, seamless integration of access control with video enables instant verification of events, such as forced doors, with camera views automatically presented to system controllers. Security management system Integration of Gallagher Command Centre with IDIS opens up an easy route for customers" With integrated solutions, alarms from doors, cameras and other devices are pulled onto one platform, making it easier for operators to respond and reducing the likelihood of incidents being missed. The operational benefits increase as more technologies are integrated, from fire and HVAC to elevator controls, building management and wider corporate systems. "Integration of Gallagher Command Centre with IDIS opens up an easy route for customers, who want unparalleled control over every aspect of site security, alongside the AI intelligence advantages that come with IDIS Deep Learning Analytics," said Mitch Parsons, Business Development Manager for Gallagher Security Europe. COVID-safe site solutions The growing toolkit of smart video capabilities now includes COVID-safe site solutions, enhanced security monitoring and review tools, and advanced business intelligence analytics that help to optimise operational efficiency. "Seamless, off-the-shelf interoperability between IDIS and Gallagher offers integrators and end-users everything they need to create complete, future-proofed security management platforms, without compromising on functionality," said Jamie Barnfield, Senior Sales Director for IDIS Europe. Off-the-shelf corporate security Jamie Barnfield adds, "Systems integrators can now offer customers an affordable, efficient, and off-the-shelf corporate security and safety solution that encompasses enterprise-level video, access control, life safety, visitor management, and building management."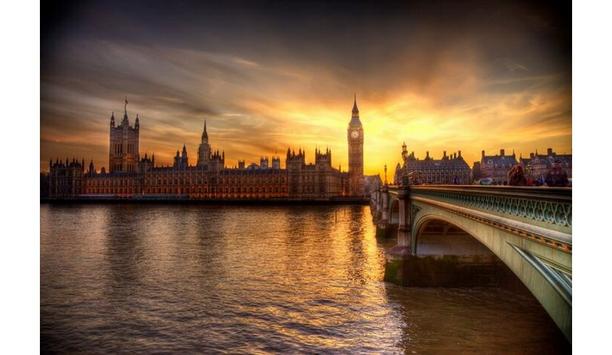 Gallagher's UK CPNI CAPSS high security system achieves UK cyber security standards
Global security manufacturer, Gallagher, is excited to release their latest certified high security solution to market. The Gallagher UK CPNI CAPSS high security system features compliances to the Cyber Assurance for Physical Security Systems (CAPSS) standard, and the Centre for the Protection of National Infrastructure (CPNI) Readers and Tokens standards. This latest approval demonstrates Gallagher's significant investment in delivering high security solutions for governments in the five eyes alliance. Cyber security requirements Passing the CAPSS evaluation provides UK critical national infrastructure sites confidence that Gallagher's software and hardware meets the toughest cyber security requirements. The CPNI readers and tokens standards ensure physical access control readers and credentials are robust against both cyber and physical attacks. "With cyber threats growing in sophistication, cyber protection has never been more vital," says Richard Huison, Regional Manager UK and Europe, for Gallagher. "Cyber security is an integral part of Gallagher's physical security solutions. We're pleased with the result from our CAPSS evaluation – it demonstrates our commitment to providing security solutions which offer the highest level of protection." CPNI protects national security in the United Kingdom by helping reduce vulnerability to terrorism and other threats in national infrastructure. Gallagher's range of compliant solutions can be found under the CPNI catalogue of security equipment. Gallagher's UK CPNI CAPSS High Security System is now available.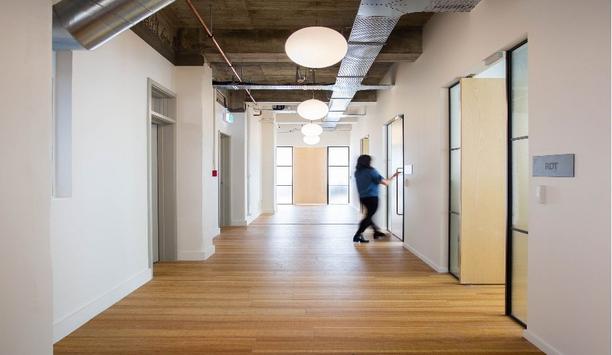 Stark property develops Panama app with Gallagher's access control to ensure secure environment for all
Stark Property's shared working environment sees about 150 people from 40 different companies co-working across their Panama properties. Stark Property sought to overcome the challenges of a shared working space by fostering a sense of community within the Panama buildings, streamlining processes, and ensuring a safe and secure environment for all. Panama app Stark Property worked with digital technology developers, Dynamo6, to develop the Panama app. Easy to operate, the app integrates Gallagher access control with other building functionality, including news, feeds, Wi-Fi access, and the ability to submit maintenance requests and book shared meeting rooms. Utilising Gallagher's Mobile Connect SDK, Dynamo6 was able to incorporate the functionality of Gallagher Mobile Connect into the Panama app, offering a one-stop-shop for all things building-related. The app utilises Bluetooth® or NFC on users' phones to gain access via Gallagher T-Series Readers Simplified access control Integrated access control creates a simple, easy access experience for app users while establishing a safe and secure working environment. Through Gallagher Command Centre, Stark Property can keep track of who is coming and going, while ensuring anyone entering the building is authorised to be there. Utilising users' mobile phones to host access credentials means no time wasted replacing or issuing temporary cards for visitors Utilising users' mobile phones to host access credentials means there's no time wasted replacing lost or stolen access cards or issuing temporary cards for visitors. "People will lose an access tag, but not many people lose their phones," says Matt Stark, Director of Stark Property. Effective communication In a co-working environment, it can be difficult to ensure important information, such as planned building maintenance or fire alarm testing, is shared with everyone in a timely manner. The Panama app mitigates this with a newsfeed on the app home screen, notifying tenants of any important information. Integrating the newsfeed with access control functionality ensures tenants stay up to date, with important information displaying prominently whenever they open the app to unlock a door. This simple but efficient method of communicating helps Stark Property adhere to their health and safety requirements by ensuring tenants are aware of any building-related issues that may arise. Efficient property management In shared working spaces, reporting building maintenance issues can be problematic, especially if there are just one or two main people from each group in contact with property managers. The Panama app offers tenants the ability to submit maintenance requests directly. By entering details of the issue, along with the capability to attach photos, requests can be reported directly to Stark Property by anyone working on site. Matt hopes this functionality will lead to Stark Property having the best-maintained buildings in town. "Often, it's the small stuff that goes unnoticed by maintenance staff – cracks, dents, breakages. Now tenants can keep an eye out for any issues and report these to us directly. It has helped us to streamline our processes and keep on top of any issues." Shared building resources are also managed through the app, with the ability to book meeting rooms and connect to the Wi-Fi. The future of shared spaces The app utilises cloud technology to deliver an app that can be customised to the building space and facilities Currently, the app is only in use across the Panama properties but there are plans to roll it out across other Stark Property sites in the future. "The app is still pretty new to us," says Matt. "We're still learning from it and looking to see what other services we can add to it, but overall it has saved us time, made lives easier, and allows us to keep progressing as a property group by delivering better, more efficient spaces." Using cloud technologies Igor Matich, Founder and Executive Director from Dynamo6 said, "The app utilises cloud technology to deliver an app that can be customised to the building space and facilities. Everyone pretty much has a mobile phone on them." "Connecting access to mobile phones makes it easier for people to enter the building and the experience is more unique. It delivers a premium experience. Moreover, you're more likely to remember your phone than an access card." Igor continues, "The advantage of integrated access and the property app, particularly in a shared environment like this, is the community feel it creates. It helps foster a sense of community among tenants. We're excited about the additional services the app brings, such as meeting room bookings, and other future developments." Mobile Connect SDK The Mobile Connect SDK enables developers to incorporate the functionality of Gallagher Mobile Connect into a third-party app. In addition to access control, Mobile Connect includes the capability to receive push notifications on a mobile device directly from Command Centre, arm or disarm buildings, and control lighting and HVAC from the mobile device.
Related white papers
Market Report: Cannabis at a glance
Optimise your business with analytics and AI