ezCCTV CCTV Power supplies & batteries
(2)
Browse CCTV Power supplies & batteries
Power supply & battery products updated recently


Surge protection for security installations: 2017 saw increased investment
In 2017, DITEK saw how power surges from the many natural disasters that took place damaged many businesses. In a natural disaster, or even everyday business operations, a facility's entire investment in security, life safety and surveillance systems technology can be disabled or rendered useless in a few seconds. Surge protection solutions can mitigate those risks and protect security investments. Proactive approach to risk mitigation Throughout 2017, we also witnessed a change in how enterprises view surge protection, which included how investments are being made in surge protection to protect valuable security, life safety and surveillance systems, while also reducing downtime, manpower costs, liability vulnerabilities, and possibly compliance issues that can force businesses to actually cease operations. Effective security management is about mitigating risks. But risks cannot be mitigated without a proactive approach. Enterprises and integrators, who take the time to assess risk and to develop a strategy to incorporate effective detection, deter and response criteria to protect physical assets will be successful in 2018. 2018 and beyond That strategy includes designing surge protection into new security systems, while also adding surge protection to existing systems. Enterprises and security integrators who implement a surge protection strategy during security planning processes – or after – will be exercising prevention and mitigation, and they will be successful in 2018 and beyond. Surge protection devices have an untapped potential for enterprise surveillance and security systems In 2017, Ditek continued to offer security end users a solid surge protection solution. We also successfully educated system integrators, who are seeking value-added products or services to incorporate into their portfolios, on the importance of surge protection devices. Educating security integrators We believe that surge protection devices have an untapped potential for enterprise video surveillance and security systems, because they can and do meet safety and security challenges that have been rarely identified in the past. We are looking forward to 2018, when we will continue to develop new surge protection products – including a new product engineered to protect up to twelve individual fuel dispensers, which is critical to the financial operation of convenience stores. We will also continue to educate security integrators about the importance of including surge protection in the design/build RFP, to not only secure an enterprise's valuable security equipment, but also to help integrators to differentiate their capabilities and knowledge from the competition.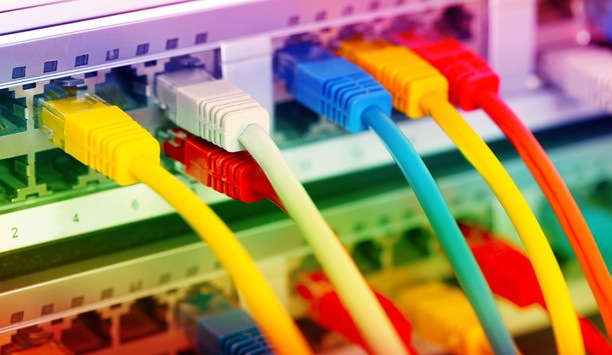 Adaptive transmission systems evolve with advanced communications
The security market in 2016 saw an uptick in the economy, the introduction of new technologies, increased compliance requirements in key verticals, and rising concerns over the need for greater security. Users interested in upgrading or deploying new systems consistently chose networked system platforms. This trend further drove the demand for adaptive transmission solutions as a means of repurposing existing analogue infrastructure to accommodate IP devices on a networked platform. As this migration accelerated, product feature sets continued to evolve with the inclusion of advanced communications that let you monitor, control and report power/diagnostics from anywhere. These new products have also helped to stimulate new business opportunities for integrators by expanding their service offerings to include remote monitoring of these devices as a new source of recurring monthly revenue (RMR). PoE and adaptive transmission solutions In last year's 2016 forecast, we discussed the integration trend and how PoE and adaptive transmission solutions with network communications were rapidly gaining traction and market share. As the year progressed, the trend increased with customers migrating towards systems that provided more data, faster transmission rates and more versatility, and accessibility anytime from anywhere. Altronix responded with more advanced product solutions. This growing trend makes it more critical than ever for the core power and transmission infrastructure that make up the foundation of these systems to include network communications for true integration. As effective and efficient as integrated IP systems have become, the cost to upgrade or install new networked systems can be prohibitive. In 2017, security professionals will require expanded options to capitalise on existing infrastructure while accommodating IP devices with new levels of performance. These new products will greatly reduce installation and maintenance costswhen deploying orupgrading systems We will see the introduction of new products that offer greater levels of integration with bundled capabilities such as PoE, network switches, versatile adaptive transmission capabilities to accommodate different types of cabling, greater bandwidth and speed, and management capabilities. These new products will greatly reduce installation and maintenance costs when deploying or upgrading systems. Altronix 2016 business overview Altronix's evolution as a designer and manufacturer of versatile power supplies and accessories – and the addition of innovative PoE and adaptive transmission solutions with network communications – was significant in 2016. We have continued to deliver new products incorporating advances in power and communication technologies that solve real-world installation issues with the highest levels of performance and cost-efficiency. One of the most significant technologies contributing to our extensive portfolio of power and adaptive transmission products is our innovative LINQ™ Technology, which provides remote control of power, along with monitoring and reporting of diagnostics from anywhere you have internet access. LINQ completes the network communication cycle for networked systems by providing true integration for power supply and adaptive transmission products that are the foundation of every system. Altronix will continue to design, manufacture and introduce new power and adaptive transmission solutions in 2017 that live up to our longstanding reputation for outstanding quality, performance and reliability. See the full coverage of 2016/2017 Review and Forecast articles hereSave Save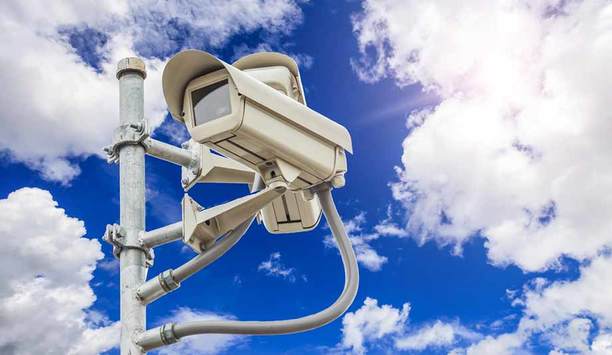 Extenders convert media for longer video distance runs
IP/PoE systems eliminate the need for local power, thus saving installation costs Cost considerations are an important reason to use existing installed cable as part of a new system infrastructure. Extenders in the form of media converters can help. For almost three decades, video surveillance systems existed in the form of analogue systems. Video coaxial cable was the primary method of transmission with a limited distance of about 750 feet. Analogue systems required separate power supply located at each security camera site. Today, new technology often solves one problem and creates another. Internet Protocol/Power over Ethernet (IP/PoE) systems eliminate the need for local power supply, thus saving installation costs. The drawback is the restriction to only 328 feet and the required use of Cat 5e or above cable. Extended transmission distance So tens of thousands of video surveillance cameras are waiting to be converted to IP, and have been transmitting over coax at distances two-and-a-quarter-times greater than the Ethernet limit. The advent of extenders helps to solve this problem. In addition, the use of extenders for Cat cable and even single-pair alarm wire helps to add to the types of IP/PoE conversions while extending distance as far as three thousand feet. Tens of thousands of camerasare waiting to be converted to IP,and have been transmitting overcoax at distances two-and-a-quarter-times greater than theEthernet limit Considerations while using extenders Use of extenders requires taking several considerations into account. First and most important is a careful reading of specifications. A statement can be true while not applying to your applications. Let's take IP/PoE transmission over coax as an example. A manufacturer's product can state it has this feature and will meet your transmission requirement of X number of thousand feet. However, a careful reading reveals that achieving this requires RG 6 cable while you have RG 59 installed. You need to maintain a 100Mbps bandwidth and provide your cable with 12.95 watts of power. But as both bandwidth and power decrease with distances obtainable from many types of extensions, you realise that both are much less at the extended distance you require. In short, just depending on a product to make a simple specification statement is not enough when it comes to infrastructure considerations and especially with regards to extenders. Save Save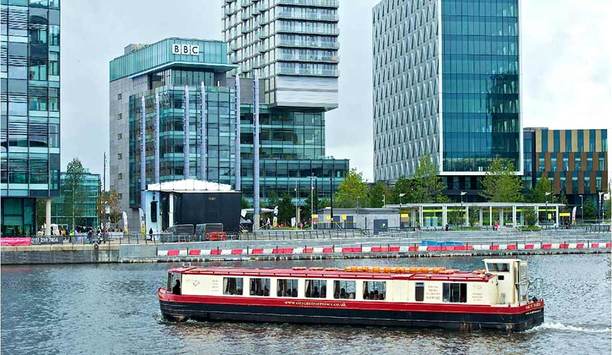 Hikvision Darkfighter IP dome cameras provide low-light surveillance for Salford City Council
When Salford City Council began upgrading its public space CCTV cameras with Hikvision's Darkfighter models, video operatives reported some unusual results: they were suddenly able to see crystal clear night time images. Previously low-light surveillance images were murky and suspicious activity hard to make out. Now, armed with Darkfighter cameras from Hikvision, Salford's control centre is able to offer true 24/7 active monitoring while simultaneously reducing bandwidth requirements. The City of Salford in England's northwest is a metropolitan borough of Greater Manchester, and includes Salford itself as well as the towns of Eccles, Swinton and Pendlebury, Walkden, and Irlam. More than 218,000 people live in the City, and Salford City Council and its partners fund 130 public space CCTV cameras which cover eight neighbourhoods. Monitoring low-light public spaces The CCTV cameras are monitored at a central control room located at Salford Civic Centre. This control room is linked to police radios so staff are aware of incidents, missing people or people wanted for questioning, and can easily pass intelligence to the police. Information provided by the council's CCTV team helped police arrest 200 people last year. In such densely populated urban environments, CCTV monitoring plays a crucial role, and not just for keeping an eye on unruly behaviour after pubs and nightclubs close for the evening. Salford City Council's cameras were key players in providing evidence for Operation Pandora, the Council's high profile crackdown on fly-tippers, illegally dumping rubbish in the City. But previous cameras struggled to capture clear and effective public space video images in low-light scenarios. This meant that operatives found it hard to offer a true 24-hour monitoring service after 10pm or 11pm, depending on time of year. Now that they've begun installing Hikvision's Darkfighter camera range, however, that is all changing. An introduction to Hikvision "Because of the limitations of the cameras we had used before, we had struggled to provide a true 24 hour, 7 day a week service", says Stephen Kearney, Salford Principal Community Safety Officer Salford Principal Community Safety Officer Stephen Kearney said the Council began using Hikvision cameras two years ago after a house building partner suggested using them to monitor a new development. "I'd never heard of Hikvision and wasn't sure about using untried and untested cameras," he said. "So we didn't install them at the development. We put them on the rooftop of one of our corporate buildings, and the next day the CCTV operatives called me and said you've got to see this - these are the best cameras we've got! "So for the past two years we haven't installed any cameras other than Hikvision, and in that time none of the Hikvision cameras have failed, which is not the case with previous cameras we've used." Challenges to overcome Kearney said that as a local authority, Salford City Council faces multiple challenges when it comes to effective CCTV monitoring. "The first of these is budget constraints," he said. "We don't have the luxury of being where we were five or more years ago when we had revenue funding available to support the growth of CCTV cameras, so we have to think extremely carefully about our ability to upgrade or replace our existing cameras when those go faulty. And the fact is that Hikvision's cameras are very competitively priced. And because of the limitations of the cameras we had used before, we had struggled to provide a true 24 hour, 7 day a week service - just because they weren't able to capture low-light images of the quality that Hikvision's Darkfighter cameras can." "In addition, the Hikvision cameras are far less bandwidth intensive than our older cameras. So we have a better quality product, it's cheaper to buy, and it's cheaper to actually run, because the bandwidth requirements are lower. So it's win-win all round. It's almost like an invest-to-save opportunity." Enter the Darkfighters After the initial use of two Darkfighter cameras as part of Operation Pandora's fly-tipping crackdown, Kearney approached his CCTV operators and asked where the most benefit would be gained from upgrading to Darkfighter cameras. As a result of their feedback, further PTZ domes were installed in October 2015 in Eccles Town Centre to replace older cameras. "We were astonished at theclarity of the new 'Darkfighter'cameras. They really do turnnight into day and give us pinsharp images which will helpimmensely" The Darkfighter domes were supplied by distributor ezCCTV. The models used were DS-2DF8223I-AEL PTZ network domes. As well as their exemplary low-light performance, these domes have a 23X optical zoom day/night lens and feature a wide range of smart functions, including face detection, intrusion detection, line crossing detection and audio exception, are rated for tough outdoor use, and provide full HD1080p crisp video images. Kearney said the results so far have been undeniably outstanding. "We tried the product, and its performance was unlike anything we had experienced previously. It turns night into day. As and when funding permits, we will definitely be replacing more cameras with Darkfighters. In an ideal world, we'd swap out all 130 public space cameras for the new models from Hikvision!" Future installations are planned to include Hikvision DS-2DF8336IV-AEL PTZ Darkfighter domes, which feature 36x optical zoom, and DS-2CD4A85-IZS 4K Ultra HD bullet cameras, offering ultra-high resolution images for powerful and effective real-time monitoring and evidential purposes. Salford Deputy City Mayor Councillor David Lancaster said: "The CCTV cameras play a vital role in our city. Our staff report incidents to police, enabling them to respond quickly, gather evidence for prosecuting fly-tippers and have saved dozens of vulnerable missing people by alerting the authorities. We were astonished at the clarity of the new 'Darkfighter' cameras. They really do turn night into day and give us pin sharp images which will help immensely. Plus they are almost half the price of the previous cameras which is an additional bonus."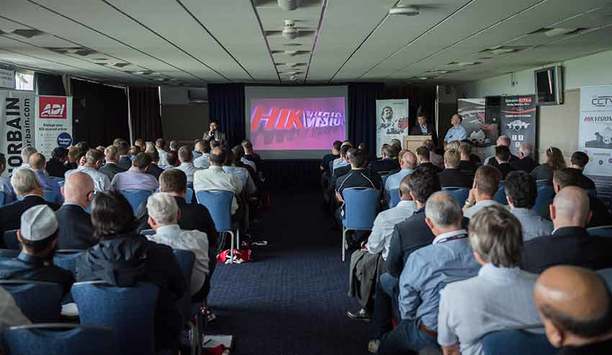 Hikvision Autumn Roadshow showcases innovative video surveillance products and solutions
Hikvision partners, distributors & installers attended informative seminars & live product demonstrations Hikvision's Autumn Roadshow came to a close this week after a hugely successful run of events from London to Glasgow. Hikvision partners and distributors, as well as installers gathered at each event for informative seminars and live product demonstrations. Hikvision's UK & Ireland distribution partners ADI Global, DVS Limited, Dynamic CCTV, ezCCTV, Norbain, were all on hand to offer live demonstrations of Hikvision's latest products. While Pyronix and WD provided the audience with some insight into the solutions their businesses are creating to support the CCTV security industry. Seminars from the Hikvision team offered an in-depth look at some of the newest technologies behind their innovative video surveillance products and solutions. License plate recognitionThe Hikvision LPR solution has achieved huge growth as it is both cost effective and high performance. In 2015 Hikvision LPR cameras were supporting license plate recognition efforts in more than 50 countries, and LPR can be added to a standard mid-range camera and recorder, license free. Darkfighter liteUnder even the poorest lighting conditions, Hikvision Darkfighter Lite Series cameras can see clearly in colour while others can only see in black and white. The patent bubble design and advanced IR solution limit reflection to keep images clear of dust and water particles, while the built-in junction box reduces installation time. Anti-explosion camerasThere was plenty of interest from the attendees for Anti-explosion cameras. The anti-explosion product family are currently undergoing certification and should be available in 2017. Each product will have an audit trail to certify anti-explosion specifications. Video IP intercomBuilding on Hikvision's advanced video technologies and cloud services in the CCTV market, Hikvision can now provide an intelligent & simple IP Video Intercom system for customers. The Video IP product family includes Indoor, Outdoor, House and Master Stations, as well as Hikvision Intercom Switch and Power Supply. At each event attendees had the chance to win an EZVIZ S1 Sports Cameras and an incredible prize of a week-long trip to China including a stop at Hikvision's Headquarters in Hangzhou. After the huge success of the Autumn Roadshow, Hikvision looks forward to the next event in 2017.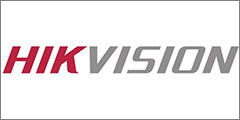 Hikvision UK Roadshow to exhibit latest video surveillance products and solutions
The autumn tour will feature live demonstrations of Hikvision's latest technologies Following the huge success of the Go Beyond HD Roadshow in March, Hikvision, the supplier of innovative video surveillance products and solutions, is set to tour the UK with another informative roadshow in September 2016. VASP programme The autumn tour will feature live demonstrations of Hikvision's latest technologies and present details of how to become part of Hikvision's VASP (Value Added Solution Partner) programme. VASP promotes training, marketing, and project support to qualified installers and integrators. Hikvision has partnered with distributors ADI, DVS, Dynamic, EZCCTV and Norbain to bring the events to London, Bristol, Birmingham, Leeds and Glasgow in September. Informative demonstrations Among many hands-on demonstrations and Q&A sessions, Hikvision will present the new functionalities of its LPR solution. The unmissable first look includes All-in-One Blazer Express, VMS software and integration with third party LED Matrix Signs. Advanced features Turbo 3.0 is the new standard available for existing analogue CCTV infrastructure. It provides latency-free HD clarity without signal loss to analogue cameras. Hikvision will also showcase the Turbo 3.0 solution to demonstrate its higher HD image quality, longer transmission distance, a choice of new penta-brid technology (five different connection types), POC (power over coax), Loop solution, among many new features. New technologies As a global innovator in engineering and design the creation of new technologies is at Hikvision's core. Products including 16MP PanoVu Camera, Thermal Technology, new Anti-reflection Darkfighter Lite IP camera, Hik-Connect Point-to-point (P2P) solution, IP Video Intercom products will showcase. Following its recent award win, Hikvision's Darkfighter PTZ camera range will also be on display. Win a trip to China At each of the five Hikvision Autumn Roadshow events delegates will have the chance to win the huge prize of a weeklong trip to China including one day in Hikvision HQ, and one of 20 EZVIZ S1 Sports Cameras. Save
Featured white papers
Understanding the trade-off between image resolution and field of view
Download
A blind spot in governance, risk and compliance
Download
H.265 High Efficiency Coding: Video compression for security applications
Download