Hanwha Techwin America CCTV Power supplies & batteries
(12)
Browse CCTV Power supplies & batteries
Power supply & battery products updated recently


Surge protection for security installations: 2017 saw increased investment
In 2017, DITEK saw how power surges from the many natural disasters that took place damaged many businesses. In a natural disaster, or even everyday business operations, a facility's entire investment in security, life safety and surveillance systems technology can be disabled or rendered useless in a few seconds. Surge protection solutions can mitigate those risks and protect security investments. Proactive approach to risk mitigation Throughout 2017, we also witnessed a change in how enterprises view surge protection, which included how investments are being made in surge protection to protect valuable security, life safety and surveillance systems, while also reducing downtime, manpower costs, liability vulnerabilities, and possibly compliance issues that can force businesses to actually cease operations. Effective security management is about mitigating risks. But risks cannot be mitigated without a proactive approach. Enterprises and integrators, who take the time to assess risk and to develop a strategy to incorporate effective detection, deter and response criteria to protect physical assets will be successful in 2018. 2018 and beyond That strategy includes designing surge protection into new security systems, while also adding surge protection to existing systems. Enterprises and security integrators who implement a surge protection strategy during security planning processes – or after – will be exercising prevention and mitigation, and they will be successful in 2018 and beyond. Surge protection devices have an untapped potential for enterprise surveillance and security systems In 2017, Ditek continued to offer security end users a solid surge protection solution. We also successfully educated system integrators, who are seeking value-added products or services to incorporate into their portfolios, on the importance of surge protection devices. Educating security integrators We believe that surge protection devices have an untapped potential for enterprise video surveillance and security systems, because they can and do meet safety and security challenges that have been rarely identified in the past. We are looking forward to 2018, when we will continue to develop new surge protection products – including a new product engineered to protect up to twelve individual fuel dispensers, which is critical to the financial operation of convenience stores. We will also continue to educate security integrators about the importance of including surge protection in the design/build RFP, to not only secure an enterprise's valuable security equipment, but also to help integrators to differentiate their capabilities and knowledge from the competition.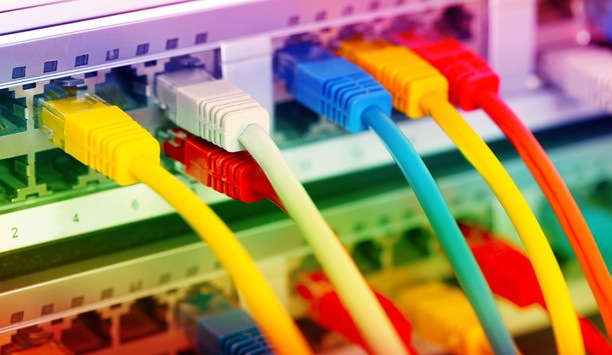 Adaptive transmission systems evolve with advanced communications
The security market in 2016 saw an uptick in the economy, the introduction of new technologies, increased compliance requirements in key verticals, and rising concerns over the need for greater security. Users interested in upgrading or deploying new systems consistently chose networked system platforms. This trend further drove the demand for adaptive transmission solutions as a means of repurposing existing analogue infrastructure to accommodate IP devices on a networked platform. As this migration accelerated, product feature sets continued to evolve with the inclusion of advanced communications that let you monitor, control and report power/diagnostics from anywhere. These new products have also helped to stimulate new business opportunities for integrators by expanding their service offerings to include remote monitoring of these devices as a new source of recurring monthly revenue (RMR). PoE and adaptive transmission solutions In last year's 2016 forecast, we discussed the integration trend and how PoE and adaptive transmission solutions with network communications were rapidly gaining traction and market share. As the year progressed, the trend increased with customers migrating towards systems that provided more data, faster transmission rates and more versatility, and accessibility anytime from anywhere. Altronix responded with more advanced product solutions. This growing trend makes it more critical than ever for the core power and transmission infrastructure that make up the foundation of these systems to include network communications for true integration. As effective and efficient as integrated IP systems have become, the cost to upgrade or install new networked systems can be prohibitive. In 2017, security professionals will require expanded options to capitalise on existing infrastructure while accommodating IP devices with new levels of performance. These new products will greatly reduce installation and maintenance costswhen deploying orupgrading systems We will see the introduction of new products that offer greater levels of integration with bundled capabilities such as PoE, network switches, versatile adaptive transmission capabilities to accommodate different types of cabling, greater bandwidth and speed, and management capabilities. These new products will greatly reduce installation and maintenance costs when deploying or upgrading systems. Altronix 2016 business overview Altronix's evolution as a designer and manufacturer of versatile power supplies and accessories – and the addition of innovative PoE and adaptive transmission solutions with network communications – was significant in 2016. We have continued to deliver new products incorporating advances in power and communication technologies that solve real-world installation issues with the highest levels of performance and cost-efficiency. One of the most significant technologies contributing to our extensive portfolio of power and adaptive transmission products is our innovative LINQ™ Technology, which provides remote control of power, along with monitoring and reporting of diagnostics from anywhere you have internet access. LINQ completes the network communication cycle for networked systems by providing true integration for power supply and adaptive transmission products that are the foundation of every system. Altronix will continue to design, manufacture and introduce new power and adaptive transmission solutions in 2017 that live up to our longstanding reputation for outstanding quality, performance and reliability. See the full coverage of 2016/2017 Review and Forecast articles hereSave Save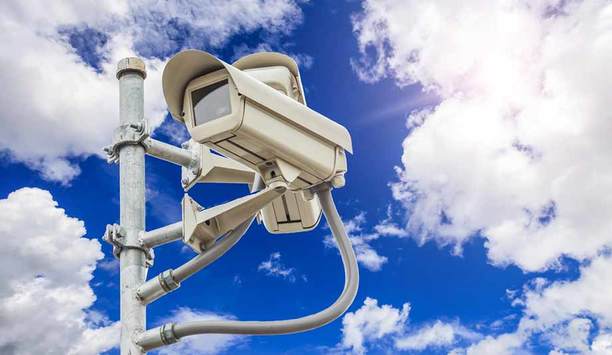 Extenders convert media for longer video distance runs
IP/PoE systems eliminate the need for local power, thus saving installation costs Cost considerations are an important reason to use existing installed cable as part of a new system infrastructure. Extenders in the form of media converters can help. For almost three decades, video surveillance systems existed in the form of analogue systems. Video coaxial cable was the primary method of transmission with a limited distance of about 750 feet. Analogue systems required separate power supply located at each security camera site. Today, new technology often solves one problem and creates another. Internet Protocol/Power over Ethernet (IP/PoE) systems eliminate the need for local power supply, thus saving installation costs. The drawback is the restriction to only 328 feet and the required use of Cat 5e or above cable. Extended transmission distance So tens of thousands of video surveillance cameras are waiting to be converted to IP, and have been transmitting over coax at distances two-and-a-quarter-times greater than the Ethernet limit. The advent of extenders helps to solve this problem. In addition, the use of extenders for Cat cable and even single-pair alarm wire helps to add to the types of IP/PoE conversions while extending distance as far as three thousand feet. Tens of thousands of camerasare waiting to be converted to IP,and have been transmitting overcoax at distances two-and-a-quarter-times greater than theEthernet limit Considerations while using extenders Use of extenders requires taking several considerations into account. First and most important is a careful reading of specifications. A statement can be true while not applying to your applications. Let's take IP/PoE transmission over coax as an example. A manufacturer's product can state it has this feature and will meet your transmission requirement of X number of thousand feet. However, a careful reading reveals that achieving this requires RG 6 cable while you have RG 59 installed. You need to maintain a 100Mbps bandwidth and provide your cable with 12.95 watts of power. But as both bandwidth and power decrease with distances obtainable from many types of extensions, you realise that both are much less at the extended distance you require. In short, just depending on a product to make a simple specification statement is not enough when it comes to infrastructure considerations and especially with regards to extenders. Save Save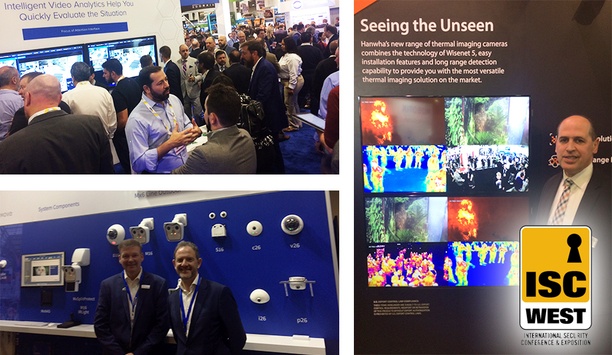 ISC West 2019 day one: Evolutionary products the main highlight
Delivering on high expectations, the first day of ISC West 2019 kicked off with a crowded Sands Expo Center and exhibitors putting forward their best new technologies. Developments seemed more evolutionary than revolutionary, but attendees quickly found plenty of interest. Thermal cameras Hanwha Techwin also showed off a new Android camera that can deploy new apps The largest booth at ISC West, Hanwha Techwin, remained crowded throughout the first day as attendees checked out the company's eight new thermal cameras offering features such as pan-tilt-zoom, H.265 encoding to minimise storage needs, VGA resolution and detection of temperature changes, all built on Hanwha Techwin's Wisenet chip. There is also a new 5-megapixel version of Hanwha's popular 2-megapixel multi-sensor camera, and a new panoramic camera; multi-sensor panoramic cameras 'stitch' the images together rather than just aligning them. Hanwha Techwin also showed off a new Android camera that can deploy new apps developed as part of the Korean company's role as a founding member of Open Security & Safety Alliance (OSSA). Avigilon's H5 series Avigilon is introducing a new line of cameras — the H5 series — with improved imaging and designed to provide deep learning/neural network processing at the edge. Improvements to video analytics will enable the cameras to track multiple moving objects simultaneously in a field of view and to track objects more accurately. More granularity enables better differentiation among types of vehicles, and the cameras enable more detailed data to be pulled from video. The improved analytics engine will also support better face detection and recognition. Operators can view the dashboard and react to information provided in a more digestible format The new version of Avigilon Control Center 7 (ACC7) software will apply principles of AI to enhance an operator's 'Focus of Attention' when monitoring live video. Video is fed into an AI engine that determines which events in the live footage are most worthy of an operator's attention. Monitoring live video can be a challenge for human operators, whose short attention spans undermine the best surveillance systems. Automation helps to direct that limited attention span to events most worthy of attention. A 'dashboard' displays clusters of cameras that are colour-coded to reflect the types of activity that are detected. Rather than watching video, operators can view the dashboard and react to information provided in a more digestible format. Clicking brings up the live video. Quantum Cloud Storage Platform Video storage is another area of innovation at ISC West. The Quantum Cloud Storage Platform is flexible for video surveillance and industrial IoT applications. The architecture is built from the ground up for video surveillance applications and can scale from five cameras to millions of cameras in a simple deployment model — no settings or configurations needed. Products range from a small 'mini-tower' configuration for a retail store or gas station up to rack-mount servers that can accommodate thousands of cameras. We make the storage piece so simple that you don't have to think about it" Quantum introduced the VS-Series in a range of server choices at ISC West. The hyperconverged and software-defined environment will support a combination of video management systems (VMS), along with access control, HVAC and lighting controls. Quantum worked with Johnson Controls to develop the products. "It's designed for an installer, not for an IT guru," says Jamie Lerner, Quantum's CEO, President and Chairman of the Board. "We make the storage piece so simple that you don't have to think about it." Quantum is showing its VS-Series publicly for the risk time at ISC West. S2's Magic Monitor LenelS2 is a newly coined name in the industry — resulting from a recent acquisition. The combination of Lenel and the acquired S2 is playing out to the benefit of both product lines. For example, Lenel's Blue Diamond mobile credentialing system can now be used along with the S2 Netbox hardware. Lenel's OnGuard is being combined into S2's Magic Monitor unified solution that combines video, access control, and digital messaging. OnGuard is also benefitting from Magic Monitor's graphics maps. The S2 Cumulus cloud-based service, focused on system health monitoring, is being applied to OnGuard. LenelS2 is also developing a full commercial access control as a service (ACaaS) offering The combined LenelS2 is stepping up with new solutions for frictionless access control, too. A 'phone as a badge' approach enables a door to be unlocked by a smart phone, even if it is in a pocket, locked and/or the app has not been opened. Another alternative is a 'shake to open' action that sends the credential to the nearest reader. LenelS2 is also developing a full commercial access control as a service (ACaaS) offering, which is being previewed at ISC Show and will be released commercially later in the year. Video surveillance product line Mobotix is expanding its MOVE video surveillance product line with six new models announced at the show and broadening its reach into new vertical markets. A solutions approach offers both end-to-end Mobotix systems and other systems offered in conjunction with technology partnerships displayed in the Mobotix booth. Top of the list of new verticals is education, and Mobotix's edge-based approach includes programmable logic built in so that 'technology can take over when the human element is the weakest.' Automated response is faster and 'seconds equal lives' during an emergency. In an education scenario, the Mobotix system acts as an Internet of Things (IoT) device that offers more functionality than other manufacturers' 'cameras.' There are 22 steps involved to ensure the cybersecurity of Mobotix products, reflecting a higher level of cybersecurity commitment Mobotix has thermal products that are also finding uses in a variety of verticals, from oil and gas to manufacturing process control. Mobotix systems that can detect defects in products in the manufacturing process are expanding usage in applications beyond the traditional 'security' industry. Cybersecurity Commitment Mobotix is looking at the market in a completely different way, redefining how their products can fit into a variety of scenarios, and with a focus on cybersecurity. There are 22 steps involved to ensure the cybersecurity of Mobotix products, reflecting a higher level of cybersecurity commitment than some other manufacturers. "There are so many features within our solutions, and we want to get the word out to the end users, so they understand the features," says Thomas Lausten, Mobotix CEO. "There is untapped potential."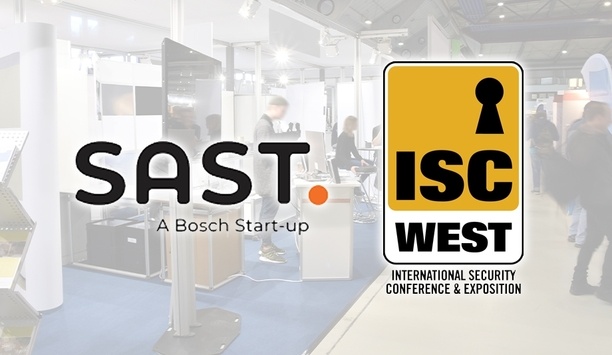 Bosch start-up SAST to exhibit at ISC West 2019 for the first time
Safety and Security Things GmbH (SAST) will be both a first-time exhibitor at ISC West and also feature a larger booth – 1,800 square feet. The Bosch startup is looking to make a big splash in its first-time appearance at the largest security trade show in the United States. The International Security Conference & Exposition (ISC West) will be held April 10-12 at the Sands Expo in Las Vegas. Founded in September 2018 and based in Munich, Germany, SAST is building a new Internet of Things (IoT) ecosystem for the security and safety industry, including an app store, an open and secure camera operating system, a software developer environment, and a portal for providing knowledge and functionalities tailored to integrators. SAST's open IoT platform The open IoT platform is based on an open standardised operating system for video security cameras The open IoT platform is based on an open standardised operating system for video security cameras that creates a common basis for innovation and growth for the security industry. Apps built on SAST will enable airports, restaurants, stadiums and other facilities to transform security cameras into smart devices. The first partners are already developing apps based on the SAST ecosystem. "We will bring all the partners of our platform together and will showcase the first applications already realised on the platform," says Nikolas Mangold-Takao, SAST Vice President of Marketing and Product Management. "In order to showcase this effectively at ISC West, we will create a space to demonstrate solutions effectively. At the same time, we are using the booth as our meeting space and will create a collaborative environment for our partners and all participants." IoT and access control "We want to ensure that all visitors of our booth (No. 10073) are getting to see first-hand solutions which are already realised based on first apps and cameras using our Operating System," he adds. "We also want to demonstrate the benefits of the SAST platform for solution developers, integrators and manufacturers." SAST is about bringing different players from the industry together in order to deliver better solutions" SAST will be looking for measurable results at ISC West. "On the one hand, we measure results by hard facts, such as the number of new partners who will join us and how satisfied our current ones are with the output," says Mangold-Takao. "On the other hand, direct feedback from visitors at the booth, especially professionals from our industry and end-customers, is also extremely important to us, and we will measure it. SAST is about bringing different players from the industry together in order to deliver better solutions." Openpath Access solution Another new exhibitor with a relatively large booth is Openpath, whose booth (No. 23051) will be 1,200 square feet. Openpath Access combines cloud-based software and sleek hardware with an app to enable hands-free access to an office using a smartphone that doesn't need to leave your pocket. Although large for first-time exhibitors, the Openpath and SAST booths fall squarely in the "medium range" of overall exhibit sizes at ISC West – larger than the smallest 100-square-feet exhibits typical for many first-time exhibitors, but still smaller than the largest booths such as Hanwha Techwin America (5,500 square feet). In addition to the new exhibitors on the main show floor, the Emerging Technology Zone, located in the Venetian Ballroom, will welcome new startups in the security marketplace.
Hanwha to announce next-gen 5MP multi-directional IP camera at ISC West 2019
At ISC West 2019, in booth #14079, Hanwha Techwin America, global supplier of IP and analog video surveillance solutions, is slated to announce its latest multi-sensor camera, the Wisenet PNM-9000VD (2-head) delivering 5MP image quality and modular lens configuration at an affordable price. Wisenet 5MP IP camera The PNM-9000VD supports 30fps image capture and true 120 dB WDR (Wide Dynamic Range) without compromising frame rate for each of its 5MP sensors The PNM-9000VD supports 30fps image capture and true 120 dB WDR (Wide Dynamic Range) without compromising frame rate for each of its 5MP sensors. For maximum adaptability, configurable factory focused lens/CMOS sensor modules are available in 3.7, 4.6, and 7mm for multiple fields of view which can be easily installed on site. Hallway view aspect ratios are also supported for monitoring of vertical shaped areas. Each sensor has its own Wisenet 5 chip providing a full suite of built-in video analytics including loitering, directional detection, fog detection, tampering, motion detection, and objects entering or exiting an area. H.265 video compression The PNM-9000VD supports a selectable triple codec featuring H.265/H.264/MJPEG, which is complemented by Hanwha Techwin's in-house developed WiseStream II technology. Additionally, for customers still utilising the H.264 video compression-based VMS and servers today, having H.265-capable cameras provide a future-proof investment as the infrastructure continues to evolve. "Hanwha Techwin is one of the first manufacturers of multi-sensor cameras in the video security market that support a triple codec, including H.265, H.264 and MJPEG" said Ray Cooke, Vice President of Solution & Product Management, Hanwha Techwin America. "We're happy to see the increased momentum for H.265 as more organisations realise that high-resolution video doesn't necessarily have to take up more space." The PNM-9000VD utilises a single IP address requiring only one VMS license further reducing the cost to install, service, and support.
Featured white papers
Five things to consider for AI with video technology
Download
OSDP is the strongest access control for your business
Download
Preparing your organisation with quality situational awareness
Download