Vicon CCTV Power supplies & batteries
(20)
Browse CCTV Power supplies & batteries
Power supply & battery products updated recently


Surge protection for security installations: 2017 saw increased investment
In 2017, DITEK saw how power surges from the many natural disasters that took place damaged many businesses. In a natural disaster, or even everyday business operations, a facility's entire investment in security, life safety and surveillance systems technology can be disabled or rendered useless in a few seconds. Surge protection solutions can mitigate those risks and protect security investments. Proactive approach to risk mitigation Throughout 2017, we also witnessed a change in how enterprises view surge protection, which included how investments are being made in surge protection to protect valuable security, life safety and surveillance systems, while also reducing downtime, manpower costs, liability vulnerabilities, and possibly compliance issues that can force businesses to actually cease operations. Effective security management is about mitigating risks. But risks cannot be mitigated without a proactive approach. Enterprises and integrators, who take the time to assess risk and to develop a strategy to incorporate effective detection, deter and response criteria to protect physical assets will be successful in 2018. 2018 and beyond That strategy includes designing surge protection into new security systems, while also adding surge protection to existing systems. Enterprises and security integrators who implement a surge protection strategy during security planning processes – or after – will be exercising prevention and mitigation, and they will be successful in 2018 and beyond. Surge protection devices have an untapped potential for enterprise surveillance and security systems In 2017, Ditek continued to offer security end users a solid surge protection solution. We also successfully educated system integrators, who are seeking value-added products or services to incorporate into their portfolios, on the importance of surge protection devices. Educating security integrators We believe that surge protection devices have an untapped potential for enterprise video surveillance and security systems, because they can and do meet safety and security challenges that have been rarely identified in the past. We are looking forward to 2018, when we will continue to develop new surge protection products – including a new product engineered to protect up to twelve individual fuel dispensers, which is critical to the financial operation of convenience stores. We will also continue to educate security integrators about the importance of including surge protection in the design/build RFP, to not only secure an enterprise's valuable security equipment, but also to help integrators to differentiate their capabilities and knowledge from the competition.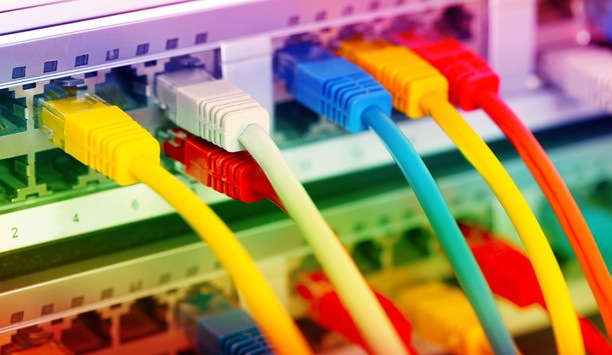 Adaptive transmission systems evolve with advanced communications
The security market in 2016 saw an uptick in the economy, the introduction of new technologies, increased compliance requirements in key verticals, and rising concerns over the need for greater security. Users interested in upgrading or deploying new systems consistently chose networked system platforms. This trend further drove the demand for adaptive transmission solutions as a means of repurposing existing analogue infrastructure to accommodate IP devices on a networked platform. As this migration accelerated, product feature sets continued to evolve with the inclusion of advanced communications that let you monitor, control and report power/diagnostics from anywhere. These new products have also helped to stimulate new business opportunities for integrators by expanding their service offerings to include remote monitoring of these devices as a new source of recurring monthly revenue (RMR). PoE and adaptive transmission solutions In last year's 2016 forecast, we discussed the integration trend and how PoE and adaptive transmission solutions with network communications were rapidly gaining traction and market share. As the year progressed, the trend increased with customers migrating towards systems that provided more data, faster transmission rates and more versatility, and accessibility anytime from anywhere. Altronix responded with more advanced product solutions. This growing trend makes it more critical than ever for the core power and transmission infrastructure that make up the foundation of these systems to include network communications for true integration. As effective and efficient as integrated IP systems have become, the cost to upgrade or install new networked systems can be prohibitive. In 2017, security professionals will require expanded options to capitalise on existing infrastructure while accommodating IP devices with new levels of performance. These new products will greatly reduce installation and maintenance costswhen deploying orupgrading systems We will see the introduction of new products that offer greater levels of integration with bundled capabilities such as PoE, network switches, versatile adaptive transmission capabilities to accommodate different types of cabling, greater bandwidth and speed, and management capabilities. These new products will greatly reduce installation and maintenance costs when deploying or upgrading systems. Altronix 2016 business overview Altronix's evolution as a designer and manufacturer of versatile power supplies and accessories – and the addition of innovative PoE and adaptive transmission solutions with network communications – was significant in 2016. We have continued to deliver new products incorporating advances in power and communication technologies that solve real-world installation issues with the highest levels of performance and cost-efficiency. One of the most significant technologies contributing to our extensive portfolio of power and adaptive transmission products is our innovative LINQ™ Technology, which provides remote control of power, along with monitoring and reporting of diagnostics from anywhere you have internet access. LINQ completes the network communication cycle for networked systems by providing true integration for power supply and adaptive transmission products that are the foundation of every system. Altronix will continue to design, manufacture and introduce new power and adaptive transmission solutions in 2017 that live up to our longstanding reputation for outstanding quality, performance and reliability. See the full coverage of 2016/2017 Review and Forecast articles hereSave Save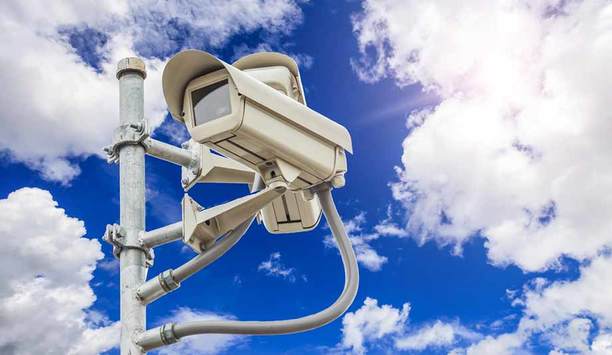 Extenders convert media for longer video distance runs
IP/PoE systems eliminate the need for local power, thus saving installation costs Cost considerations are an important reason to use existing installed cable as part of a new system infrastructure. Extenders in the form of media converters can help. For almost three decades, video surveillance systems existed in the form of analogue systems. Video coaxial cable was the primary method of transmission with a limited distance of about 750 feet. Analogue systems required separate power supply located at each security camera site. Today, new technology often solves one problem and creates another. Internet Protocol/Power over Ethernet (IP/PoE) systems eliminate the need for local power supply, thus saving installation costs. The drawback is the restriction to only 328 feet and the required use of Cat 5e or above cable. Extended transmission distance So tens of thousands of video surveillance cameras are waiting to be converted to IP, and have been transmitting over coax at distances two-and-a-quarter-times greater than the Ethernet limit. The advent of extenders helps to solve this problem. In addition, the use of extenders for Cat cable and even single-pair alarm wire helps to add to the types of IP/PoE conversions while extending distance as far as three thousand feet. Tens of thousands of camerasare waiting to be converted to IP,and have been transmitting overcoax at distances two-and-a-quarter-times greater than theEthernet limit Considerations while using extenders Use of extenders requires taking several considerations into account. First and most important is a careful reading of specifications. A statement can be true while not applying to your applications. Let's take IP/PoE transmission over coax as an example. A manufacturer's product can state it has this feature and will meet your transmission requirement of X number of thousand feet. However, a careful reading reveals that achieving this requires RG 6 cable while you have RG 59 installed. You need to maintain a 100Mbps bandwidth and provide your cable with 12.95 watts of power. But as both bandwidth and power decrease with distances obtainable from many types of extensions, you realise that both are much less at the extended distance you require. In short, just depending on a product to make a simple specification statement is not enough when it comes to infrastructure considerations and especially with regards to extenders. Save Save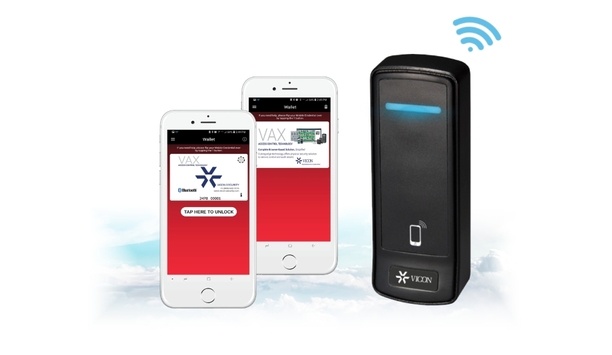 Vicon introduces smartphone credentialing for its VAX Access Control System
Vicon Industries, Inc., designer and manufacturer of video surveillance and access control software, hardware and components brings a new level of convenience and simplicity to its VAX Access Control solution with today's introduction of mobile credentialing. This new feature allows VAX customers to present their smartphones, instead of cards or fobs, to specialised Bluetooth-enabled VAX door readers. Smartphone and mobile credentialing Upon installation of a custom smartphone "wallet" app and a simple authentication process that links that app to the specific phone, users enter their personal VAX credentials into the wallet. Multiple credentials can be accommodated. No additional activation steps, such as entry of personal information or Bluetooth linking, are required. To unlock doors using the mobile credentials, users unlock their phone, access the credential within the wallet app and push the "unlock" button. Credentials are uniquely linked to each smartphone and cannot be shared or installed across multiple devices. Android and iOS devices are supported. Strong AES encryption, combined with smartphone PINs or biometrics, make the mobile credentials even more secure than traditional smart cards. Two models of contactless door readers are available; one requires immediate proximity (1.5 inches) and one with read range of up to 15 feet. The Bluetooth readers can also accommodate traditional RFID access cards, providing flexibility to administrators wishing to offer both types of solutions to employees. Access Control Bret McGowan, Vicon's V.P. of Sales and Marketing, says, "Access control is as much about convenience as it is security. If a solution isn't easy for customers to use, doors will remain propped open and the system can't do its job. Our new mobile solution makes it possible for employees to always have their credentials with them, even when they're not carrying a purse or wallet. It's another way we are using cutting-edge technology to deliver 'advanced simplicity' to the security marketplace."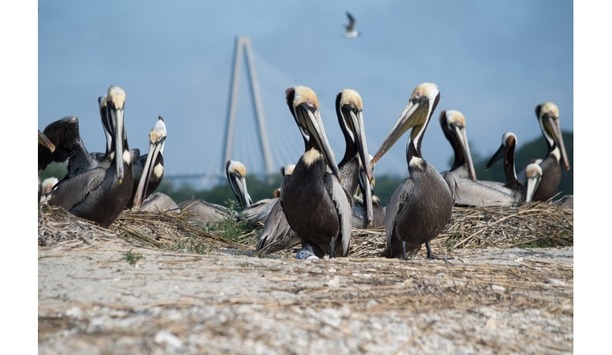 Vicon Industries installs SN673V-B Cruiser PTZ Camera at Charleston Harbor for The Pelicam project
Vicon Industries, Inc, designer and manufacturer of video surveillance and access control software, hardware and components, announces that its SN673V-B Cruiser PTZ Camera with 20X optical zoom and 1080p HD video has been deployed in Charleston Harbor, South Carolina, as part of the Coastal Conservation League's novel project, 'The Pelicam.' The Pelicam is a weather-resistant Vicon camera, mounted on a pole along with solar panels, battery back-up and a wireless transmission system, on an isolated strip of land within the harbor. Wray Lemke, Founder and Vice President of electronic and security services company Mount Pleasant Radio, volunteered his time to bring this project to fruition. Conservation league The Pelicam's location is a popular spot for pelicans and other shore birds to build nests and raise their young because it is inaccessible to raccoons, coyotes and other natural predators. The Vicon camera's 20X optical zoom provides close-up video of the birds, allowing biologist from the Department of Natural Resources (DNR) and the public to witness behaviours that would not normally be observable by humans. Conservation League makes use of the camera's presets to quickly change between scenes, live-streaming on YouTube video of the most interesting wildlife The Conservation League makes use of the camera's presets to quickly change between scenes, live-streaming on YouTube video of the most interesting wildlife on display at any given time. Video recorded to the camera's local SD card is available for DNR biologists to review and study. Andy Hollis, Data and GIS Analyst for the Conservation League, says, "The quality of the new camera is great. It pans and zooms exactly as it should and its high magnification gets us in really close." Building public awareness In addition to supporting the research needs of the DNR, the Pelicam is hugely popular within the community, garnering regular coverage in the local media and receiving more web traffic than any other page within the organisation's website. Mr. Hollis explains, "As an advocacy organization working with local and state level government to enact programs and laws to support conservation, the Pelicam is one of the most highly effective tools we have for building public awareness and enthusiasm for our mission."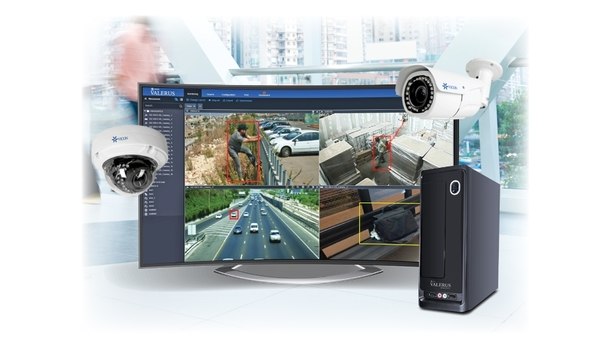 Vicon launches Valerus 18.2 VMS with features like video analytics, NVR failover and much more
Vicon Industries, Inc., designer and manufacturer of video surveillance and access control software, hardware and components, announced the launch of Valerus 18.2, the latest version of its popular thin-client VMS solution built upon true open standards. New to this release are features that include: automated NVR failover, enhanced configuration options that include an enhanced rules engine that can respond to external events, tighter controls for system access authorisations and network-wide log collection and reporting. It also offers support for Valerus SmartAnalytics, a soon-to-be-released, tightly integrated video analytics solution that offers real-time event detection, video search and business intelligence applications. Valerus' new NVR failover option allows administrators to create 'failover clusters' within the network, in which one or more NVRs are identified as dedicated failover units to support primary NVRs. Failover NVRs automatically take over for primary NVRs within their cluster, maintaining all camera and system settings until the original NVR is restored to operation. Playback of recorded video remains seamless, eliminating the need for operators to know exactly when failover occurred. Valerus automatically retrieves video from the NVR on which it resides. Valerus SmartAnalytics for event detection Valerus SmartAnalytics can analyse video from multiple sources in parallel and allows for complex detection scenarios that link detection rules from different cameras The addition of Valerus SmartAnalytics as an option for users of Valerus 18.2 brings powerful, integrated analytics capabilities to the VMS platform. The Valerus SmartAnalytics engine applies detection rules based on sophisticated AI algorithms to provide live action alerts, post-event search and business intelligence trend analysis. Valerus SmartAnalytics can analyse video from multiple sources in parallel and allows for complex detection scenarios that link detection rules from different cameras. Unlimited combinations of analytics detection rules can be applied to each camera. Events and search tools appear within the Valerus interface, providing a simplified experience for system operators. Both NVR failover and Valerus SmartAnalytics support are offered through a new 'enterprise' level Valerus licensing tier. The Valerus SmartAnalytics modules will be available to customers running Valerus Enterprise, version 18.2, beginning in early fall, 2018. Customers currently running Valerus Pro or Core level software can easily upgrade to Enterprise without the need for camera relicensing or hardware replacement. Improving security staff's situational awareness In keeping with the Valerus commitment to delivering 'advanced simplicity', Valerus 18.2 offers a simplified but more powerful system configuration user interface. Administrators can now use the Valerus rules engine to create multi-step automated actions in response to events generated by external systems. Administrators must now actively provide each user with access to Valerus resources by assigning him or her to one or more 'roles' – Admin, Operator, Supervisor and/or Investigator For example, an integrated LPR system's identification of a black listed vehicle can prompt Valerus to immediately call up relevant cameras and send a text alert to specified operators, improving security staff's situational awareness and ability to respond quickly. The configuration interface now simplifies load balancing, making it easier to move cameras between NVRs, and provides additional navigation buttons for jumping between the device and resource screens. Enhanced security through authorisation system Valerus 18.2 offers enhanced security through an updated authorisation system. Administrators must now actively provide each user with access to Valerus resources by assigning him or her to one or more 'roles' – Admin, Operator, Supervisor and/or Investigator. Assigned roles determine which resources are available to each user upon logging in. For support and maintenance teams, a single request can now provide system-wide software logs from all devices, making it easier to troubleshoot. "Vicon's Valerus VMS platform has proven to be hugely popular in enterprise applications, from citywide and statewide surveillance systems, to healthcare and education campuses, to the largest Cathedral in the world. We anticipate that the features we are introducing with Valeurs 18.2 will do much to further that trend," said Bret McGowan, Senior V.P. of Sales and Marketing.
Featured white papers
A blind spot in governance, risk and compliance
Download
H.265 High Efficiency Coding: Video compression for security applications
Download
How to overcome the storage challenges of adopting surveillance AI
Download