VIVOTEK CCTV Power supplies & batteries
(14)
Browse CCTV Power supplies & batteries
Power supply & battery products updated recently


Surge protection for security installations: 2017 saw increased investment
In 2017, DITEK saw how power surges from the many natural disasters that took place damaged many businesses. In a natural disaster, or even everyday business operations, a facility's entire investment in security, life safety and surveillance systems technology can be disabled or rendered useless in a few seconds. Surge protection solutions can mitigate those risks and protect security investments. Proactive approach to risk mitigation Throughout 2017, we also witnessed a change in how enterprises view surge protection, which included how investments are being made in surge protection to protect valuable security, life safety and surveillance systems, while also reducing downtime, manpower costs, liability vulnerabilities, and possibly compliance issues that can force businesses to actually cease operations. Effective security management is about mitigating risks. But risks cannot be mitigated without a proactive approach. Enterprises and integrators, who take the time to assess risk and to develop a strategy to incorporate effective detection, deter and response criteria to protect physical assets will be successful in 2018. 2018 and beyond That strategy includes designing surge protection into new security systems, while also adding surge protection to existing systems. Enterprises and security integrators who implement a surge protection strategy during security planning processes – or after – will be exercising prevention and mitigation, and they will be successful in 2018 and beyond. Surge protection devices have an untapped potential for enterprise surveillance and security systems In 2017, Ditek continued to offer security end users a solid surge protection solution. We also successfully educated system integrators, who are seeking value-added products or services to incorporate into their portfolios, on the importance of surge protection devices. Educating security integrators We believe that surge protection devices have an untapped potential for enterprise video surveillance and security systems, because they can and do meet safety and security challenges that have been rarely identified in the past. We are looking forward to 2018, when we will continue to develop new surge protection products – including a new product engineered to protect up to twelve individual fuel dispensers, which is critical to the financial operation of convenience stores. We will also continue to educate security integrators about the importance of including surge protection in the design/build RFP, to not only secure an enterprise's valuable security equipment, but also to help integrators to differentiate their capabilities and knowledge from the competition.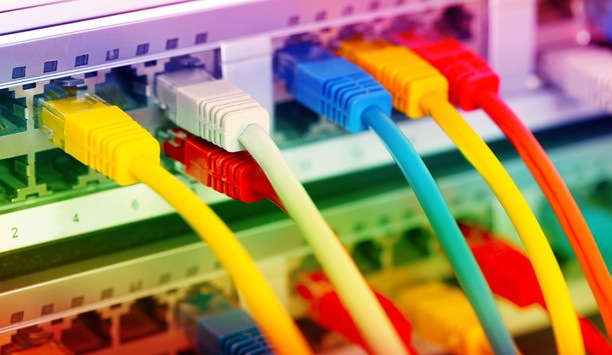 Adaptive transmission systems evolve with advanced communications
The security market in 2016 saw an uptick in the economy, the introduction of new technologies, increased compliance requirements in key verticals, and rising concerns over the need for greater security. Users interested in upgrading or deploying new systems consistently chose networked system platforms. This trend further drove the demand for adaptive transmission solutions as a means of repurposing existing analogue infrastructure to accommodate IP devices on a networked platform. As this migration accelerated, product feature sets continued to evolve with the inclusion of advanced communications that let you monitor, control and report power/diagnostics from anywhere. These new products have also helped to stimulate new business opportunities for integrators by expanding their service offerings to include remote monitoring of these devices as a new source of recurring monthly revenue (RMR). PoE and adaptive transmission solutions In last year's 2016 forecast, we discussed the integration trend and how PoE and adaptive transmission solutions with network communications were rapidly gaining traction and market share. As the year progressed, the trend increased with customers migrating towards systems that provided more data, faster transmission rates and more versatility, and accessibility anytime from anywhere. Altronix responded with more advanced product solutions. This growing trend makes it more critical than ever for the core power and transmission infrastructure that make up the foundation of these systems to include network communications for true integration. As effective and efficient as integrated IP systems have become, the cost to upgrade or install new networked systems can be prohibitive. In 2017, security professionals will require expanded options to capitalise on existing infrastructure while accommodating IP devices with new levels of performance. These new products will greatly reduce installation and maintenance costswhen deploying orupgrading systems We will see the introduction of new products that offer greater levels of integration with bundled capabilities such as PoE, network switches, versatile adaptive transmission capabilities to accommodate different types of cabling, greater bandwidth and speed, and management capabilities. These new products will greatly reduce installation and maintenance costs when deploying or upgrading systems. Altronix 2016 business overview Altronix's evolution as a designer and manufacturer of versatile power supplies and accessories – and the addition of innovative PoE and adaptive transmission solutions with network communications – was significant in 2016. We have continued to deliver new products incorporating advances in power and communication technologies that solve real-world installation issues with the highest levels of performance and cost-efficiency. One of the most significant technologies contributing to our extensive portfolio of power and adaptive transmission products is our innovative LINQ™ Technology, which provides remote control of power, along with monitoring and reporting of diagnostics from anywhere you have internet access. LINQ completes the network communication cycle for networked systems by providing true integration for power supply and adaptive transmission products that are the foundation of every system. Altronix will continue to design, manufacture and introduce new power and adaptive transmission solutions in 2017 that live up to our longstanding reputation for outstanding quality, performance and reliability. See the full coverage of 2016/2017 Review and Forecast articles hereSave Save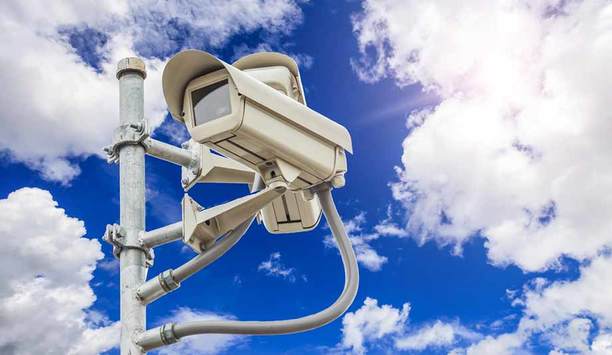 Extenders convert media for longer video distance runs
IP/PoE systems eliminate the need for local power, thus saving installation costs Cost considerations are an important reason to use existing installed cable as part of a new system infrastructure. Extenders in the form of media converters can help. For almost three decades, video surveillance systems existed in the form of analogue systems. Video coaxial cable was the primary method of transmission with a limited distance of about 750 feet. Analogue systems required separate power supply located at each security camera site. Today, new technology often solves one problem and creates another. Internet Protocol/Power over Ethernet (IP/PoE) systems eliminate the need for local power supply, thus saving installation costs. The drawback is the restriction to only 328 feet and the required use of Cat 5e or above cable. Extended transmission distance So tens of thousands of video surveillance cameras are waiting to be converted to IP, and have been transmitting over coax at distances two-and-a-quarter-times greater than the Ethernet limit. The advent of extenders helps to solve this problem. In addition, the use of extenders for Cat cable and even single-pair alarm wire helps to add to the types of IP/PoE conversions while extending distance as far as three thousand feet. Tens of thousands of camerasare waiting to be converted to IP,and have been transmitting overcoax at distances two-and-a-quarter-times greater than theEthernet limit Considerations while using extenders Use of extenders requires taking several considerations into account. First and most important is a careful reading of specifications. A statement can be true while not applying to your applications. Let's take IP/PoE transmission over coax as an example. A manufacturer's product can state it has this feature and will meet your transmission requirement of X number of thousand feet. However, a careful reading reveals that achieving this requires RG 6 cable while you have RG 59 installed. You need to maintain a 100Mbps bandwidth and provide your cable with 12.95 watts of power. But as both bandwidth and power decrease with distances obtainable from many types of extensions, you realise that both are much less at the extended distance you require. In short, just depending on a product to make a simple specification statement is not enough when it comes to infrastructure considerations and especially with regards to extenders. Save Save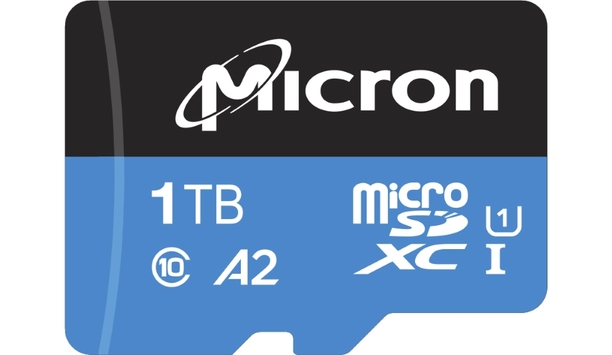 Micron launches world's first 1TB industrial-grade microSD card to replace Network Video Recorders with Cloud-Managed Video Surveillance
Micron Technology, Inc., unveiled the world's highest-capacity industrial microSD card — Micron® i300 1TB3 microSDXC UHS-I — to address the edge storage needs of the video surveillance market and other industrial applications. The new Micron® i300 1TB microSD card is based on Micron's advanced 96-layer 3D quad-level cell (QLC) NAND technology, now making it cheaper for small- to medium-sized deployments to have primary storage in the camera compared to a centralised storage architecture. The i300 microSD card enables users of video surveillance systems to capture and store more than three months of high-quality video footage on-device and at the edge. Cloud-based service models "Micron's i300 industrial-grade microSD cards for edge storage open the possibility for a broad range of video surveillance as a service deployments that no longer require local network video recorders," said Amit Gattani, senior director of Segment Marketing in Micron's Embedded Business Unit. "Micron's 96-layer 3D QLC NAND is instrumental in helping us deliver 1TB of storage in a microSD form factor and at a breakthrough price point to accelerate edge storage and cloud-based service models." Users of video surveillance systems can now store large amounts of video footage on-device VSaaS systems are increasingly integrating artificial intelligence-based and higher-resolution cameras that require more storage at the edge. The Micron i300 1TB microSDXC card allows 24/7 continuous capture and storage of up to 1TBof high-quality video in the camera. Users of video surveillance systems can now store large amounts of video footage on-device, opening a broader set of uses for cloud-managed solutions. Intelligence at the Edge "Demand for commercial surveillance cameras continues to grow at a rapid pace," said Jeff Janukowicz, research vice president at International Data Corporation (IDC). "Smart cameras, artificial intelligence, machine learning and threat detection are being driven to the edge for real-time responsiveness, making Micron's 1TB microSD card an invaluable solution for differentiation and innovation." The VSaaS market is projected to reach $6 billion in 2022, corresponding to a growth of 22% compound annual growth rate between 2017 and 2022.4 The rising adoption of VSaaS by small to medium businesses and enterprises is attributed to lower overhead costs achieved through ease of installation and elimination of the need for on-site NVRs and DVRs. The ability to store large video footage files in the camera and at the edge reduces the demand for network bandwidth and expenditure associated with continuous cloud storage. Cloud-based implementation models These savings contribute to lowering the overall cost of ownership for businesses while bringing flexibility and scalability associated with cloud-based implementation models. Micron's microSD portfolio is designed to endure harsh environments in which surveillance systems are deployed "The video surveillance market is quickly shifting toward hybrid cloud architectures that store video footage on-camera, allowing secure access via cloud-based software," said Raj Misra, director of Hardware Engineering at Verkada. "Enterprise customers are choosing hybrid cloud offerings to reduce operational costs, simplify installation and management, and gain from powerful video analytics. Micron extending its range of reliable industrial-grade microSD cards to 1TB enables us to provide our customers with industry-leading data retention, security and video resolution options at very cost-effective price points." Micron's industrial-grade microSD portfolio is designed to endure the harsh environments in which surveillance systems are deployed. Flexibility, scalability and maintenance efficiency The Micron i300 1TB microSDXC card minimises frame drops in a 24/7, 30 frames per second (FPS) recording environment, offering twice the reliability of hard disk drives at 2 million hours mean time to failure. The card features a smart tool for monitoring the health of devices. "VIVOTEK has launched a series of edge-computing network cameras and successfully deployed Micron's high-quality industrial-grade microSD cards," said Shengfu Cheng, director of Marketing and Product Development Division, VIVOTEK Inc. "Micron's portfolio of industrial microSD cards up to 1TB equips us to deliver greater flexibility, scalability and maintenance efficiency to our customers, all of which contribute to a better return on investment." The Micron i300 microSDXC UHS-I card is offered in 128GB to 1TB capacities, which are available for ordering. The entire industrial-grade portfolio includes capacities ranging from 32GB to 1TB.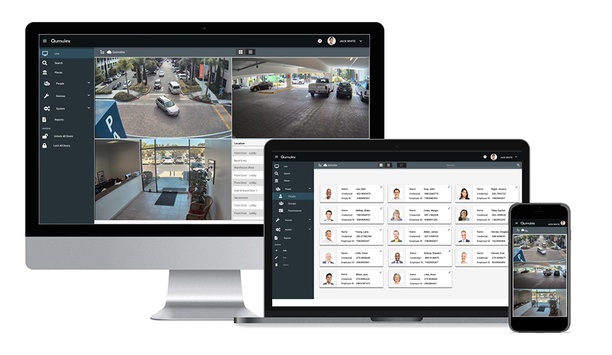 Qumulex seeks to simplify the integrator community's transition to the cloud
Qumulex is a new startup with a mission to provide physical security integrators a transition path to embrace the technology of the cloud and a subscription-based business model. Qumulex's products seek to provide capabilities to embrace the cloud without an integrator having to turn their back completely on the 'transactional revenue' of installing new systems. As the transition happens, Qumulex offers a product line that supports any mix of systems from on-premises to the cloud. The flexible deployment model – enabling a cloud installation, an on-premise installation or any combination – is one of the ways Qumulex seeks to differentiate itself in the market. Installing fully on-premise system The Qumulex cloud-based platform uses a gateway device located on-premises to which local cameras are connected The system is designed so that an integrator can install a fully on-premise system and then later 'flip a switch' and transition to a cloud model, says Tom Buckley, VP Sales and Marketing. The Qumulex initial 1.0 system launch is currently entering its final beta test. Full commercial availability is expected in the first quarter of 2020, which the company will highlight in a bigger 20x20 booth at ISC West next year. The Qumulex cloud-based platform uses a gateway device located on-premises to which local cameras are connected. Ensuring cybersecurity, the gateway provides a 'firewall' of sorts to avoid any cybersecurity threat from entering an enterprise through a vulnerable IP camera. The system is designed to be 'cloud-agnostic' and to work with any public or private cloud, using Docker software and 'containers,' a standard unit of software that packages code and all its dependencies so an application runs quickly and reliably from one computing environment to another. At launch, the Qumulex system will use the Google cloud. Greater situational awareness The open platform approach will enable users to assemble best-of-breed solutions Another point of differentiation for the new platform is a unified access control and video surveillance environment – both are part of the same program. Access control can drive video events and vice versa for greater situational awareness. A unified system avoids having to integrate separate systems. A big emphasis for Qumulex is ease of use. They have designed the user interface to be as simple and intuitive as possible, using consumer-oriented systems such as Nest and the Ring Doorbell as a model of simplicity. Finally, the open platform approach will enable users to assemble best-of-breed solutions. Keeping it simple, the system offers native integration with only the major camera manufacturers that represent most of the market: Axis, Hanwha, Arecont, Panasonic, Vivotek and Sony. Longer-term storage Other cameras can be included using the ONVIF interface. On the access control side, the system will initially be compatible with Axis door controllers, Allegion wireless door locks and ASSA ABLOY Aperio wireless door locks. Future versions of the software will seek to integrate HID Edge and Vertx and eventually Mercury panels. The gateway device may incorporate only a solid-state drive (SSD) for buffering Qumulex is taking a 'mobile-first' approach. The software is designed as a 'progressive web app,' which means is it is adaptable to – and fully functioning in – any smart phone, mobile device, laptop, or on a desktop computer with multiple monitors. The gateway device may incorporate only a solid-state drive (SSD) for buffering, or as many hard drives as the customer wants for storage. Short-term storage is available in the cloud, but local hard drives may be used for longer-term storage which can get expensive given the monthly fees of cloud storage. Using third-party server To manage the variety of scenarios, Qumulex will offer a line of gateways and recorders, or a customer can use a third-party server along with Qumulex, which is an open system. Qumulex will use a manufacturer's representative sales model and has already signed up 11 rep firms covering the United States (the initial target of the launch). The company has been spreading the word among integrators, too, first at the ISC West show last spring, when 98 integrators saw demonstrations of the system at a suite in the Palazzo. Another 48 integrators saw the system at ESX in Indianapolis in June. At the recent GSX show in Chicago, Qumulex had a booth on the show floor, where they scanned 450 badges that yielded 176 unique integrators. Entering the physical security market Qumulex just closed a second round of funding, which does not include any 'institutional' money Buckley estimates there are around 10,000 total security integrators in the United States that sell products similar to theirs at their price point. They are working to build their database to reach out to those integrators. (Exacq had more than 4,500 dealer/integrators before it was sold to Tyco/Johnson Controls.) Qumulex is the third company to enter the physical security market by the same team that launched two other successful startups in the last 20 years: Exacq Technologies (sold to Tyco in 2013) and Integral Technologies (sold to Andover Controls in 2000). Both previous companies were built around a need to help the integrator community transition to newer technologies. Qumulex just closed a second round of funding, which does not include any 'institutional' money. The first round of investment involved only the founders, and the second round added some 'angel' investors to the mix. The funding allows more flexibility and control over the company's timeline and the evolution of the product's feature set, free of outside mandates, says Buckley.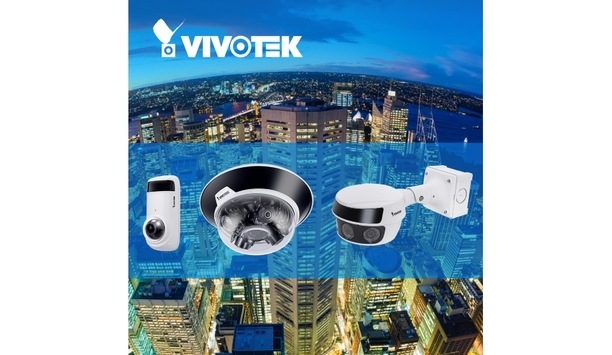 VIVOTEK launches three panoramic and multi-sensor cameras to enhance operational efficiency
Building on the product campaign of 'See More in Smarter Ways', VIVOTEK, the IP surveillance solution provider, launches 3 new panoramic and multi-sensor cameras, the CC9381-HV, MS9321-EHV, and MA9322-EHTV. These three cameras feature H.265 plus VIVOTEK's Smart Stream III video compression technology, WDR Pro, outdoor-certificated housing, and they are all safeguarded by Trend Micro IoT Security. Each is specially designed for versatile applications with different numbers of sensors, vertical fields of view (FOV), and IR distances, allowing users to increase their operational efficiency through a single camera. Panoramic network cameras We always think about how to make our products better with new feature upgrades or new designs" "To meet ever-changing user demands, we always think about how to make our products better with new feature upgrades or new designs." said Shengfu Cheng, Director of Product Development Division, VIVOTEK Inc. "Our new panoramic cameras fit into any type of scenario and they are also unique with a different size and shape. In addition, they provide benefits beyond the basics, including the reduction of network cables, camera licenses, and maintenance costs." Of the 180-degree panoramic network cameras, VIVOTEK's CC9381-HV features a compact design that nonetheless provides 5-megapixel resolution and offers a 120-degree vertical field of view. 15-meter IR illuminators further enhance the camera and make it suitable for a wide array of both indoor and outdoor environments, such as boutiques, convenience stores, banks, schools and homes. Multi-adjustable sensor dome camera The MS9321-EHV applies the brand-new Robocop design with a built-in sunshield that sleekly covers four 5-megapixel sensors in 65-degree vertical field of view. It also supports IR illuminators effective up to 30 meters. Moreover, it is equipped with the video alignment feature, enabling users to experience a seamlessly stitched 180-degree horizontal view with superior details. Last but not the least, VIVOTEK launches its new generation multi-adjustable sensor dome camera, the MA9322-EHTV. Featuring four independent 5-megapixel CMOS sensors with 3.7 to 7.7 mm motorised-focus lenses and 30-meter IR illuminators, the MA9322-EHTV allows users to simultaneously view four different areas while occupying only a single IP address. Taken in total, the above features advance these new cameras beyond the current field of surveillance cameras to continue VIVOTEK's campaign of 'See More in Smarter Ways.'
Featured white papers
A blind spot in governance, risk and compliance
Download
H.265 High Efficiency Coding: Video compression for security applications
Download
How to overcome the storage challenges of adopting surveillance AI
Download