Videotec CCTV Power supplies & batteries
(10)
Browse CCTV Power supplies & batteries
Power supply & battery products updated recently


Surge protection for security installations: 2017 saw increased investment
In 2017, DITEK saw how power surges from the many natural disasters that took place damaged many businesses. In a natural disaster, or even everyday business operations, a facility's entire investment in security, life safety and surveillance systems technology can be disabled or rendered useless in a few seconds. Surge protection solutions can mitigate those risks and protect security investments. Proactive approach to risk mitigation Throughout 2017, we also witnessed a change in how enterprises view surge protection, which included how investments are being made in surge protection to protect valuable security, life safety and surveillance systems, while also reducing downtime, manpower costs, liability vulnerabilities, and possibly compliance issues that can force businesses to actually cease operations. Effective security management is about mitigating risks. But risks cannot be mitigated without a proactive approach. Enterprises and integrators, who take the time to assess risk and to develop a strategy to incorporate effective detection, deter and response criteria to protect physical assets will be successful in 2018. 2018 and beyond That strategy includes designing surge protection into new security systems, while also adding surge protection to existing systems. Enterprises and security integrators who implement a surge protection strategy during security planning processes – or after – will be exercising prevention and mitigation, and they will be successful in 2018 and beyond. Surge protection devices have an untapped potential for enterprise surveillance and security systems In 2017, Ditek continued to offer security end users a solid surge protection solution. We also successfully educated system integrators, who are seeking value-added products or services to incorporate into their portfolios, on the importance of surge protection devices. Educating security integrators We believe that surge protection devices have an untapped potential for enterprise video surveillance and security systems, because they can and do meet safety and security challenges that have been rarely identified in the past. We are looking forward to 2018, when we will continue to develop new surge protection products – including a new product engineered to protect up to twelve individual fuel dispensers, which is critical to the financial operation of convenience stores. We will also continue to educate security integrators about the importance of including surge protection in the design/build RFP, to not only secure an enterprise's valuable security equipment, but also to help integrators to differentiate their capabilities and knowledge from the competition.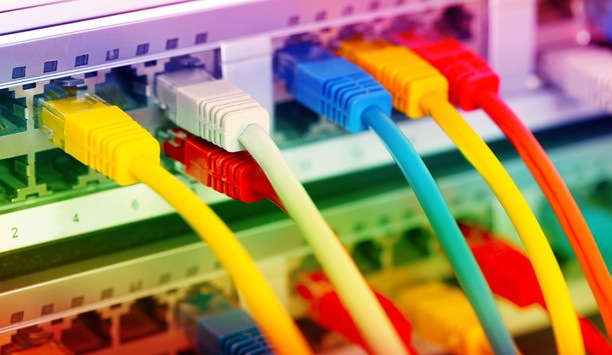 Adaptive transmission systems evolve with advanced communications
The security market in 2016 saw an uptick in the economy, the introduction of new technologies, increased compliance requirements in key verticals, and rising concerns over the need for greater security. Users interested in upgrading or deploying new systems consistently chose networked system platforms. This trend further drove the demand for adaptive transmission solutions as a means of repurposing existing analogue infrastructure to accommodate IP devices on a networked platform. As this migration accelerated, product feature sets continued to evolve with the inclusion of advanced communications that let you monitor, control and report power/diagnostics from anywhere. These new products have also helped to stimulate new business opportunities for integrators by expanding their service offerings to include remote monitoring of these devices as a new source of recurring monthly revenue (RMR). PoE and adaptive transmission solutions In last year's 2016 forecast, we discussed the integration trend and how PoE and adaptive transmission solutions with network communications were rapidly gaining traction and market share. As the year progressed, the trend increased with customers migrating towards systems that provided more data, faster transmission rates and more versatility, and accessibility anytime from anywhere. Altronix responded with more advanced product solutions. This growing trend makes it more critical than ever for the core power and transmission infrastructure that make up the foundation of these systems to include network communications for true integration. As effective and efficient as integrated IP systems have become, the cost to upgrade or install new networked systems can be prohibitive. In 2017, security professionals will require expanded options to capitalise on existing infrastructure while accommodating IP devices with new levels of performance. These new products will greatly reduce installation and maintenance costswhen deploying orupgrading systems We will see the introduction of new products that offer greater levels of integration with bundled capabilities such as PoE, network switches, versatile adaptive transmission capabilities to accommodate different types of cabling, greater bandwidth and speed, and management capabilities. These new products will greatly reduce installation and maintenance costs when deploying or upgrading systems. Altronix 2016 business overview Altronix's evolution as a designer and manufacturer of versatile power supplies and accessories – and the addition of innovative PoE and adaptive transmission solutions with network communications – was significant in 2016. We have continued to deliver new products incorporating advances in power and communication technologies that solve real-world installation issues with the highest levels of performance and cost-efficiency. One of the most significant technologies contributing to our extensive portfolio of power and adaptive transmission products is our innovative LINQ™ Technology, which provides remote control of power, along with monitoring and reporting of diagnostics from anywhere you have internet access. LINQ completes the network communication cycle for networked systems by providing true integration for power supply and adaptive transmission products that are the foundation of every system. Altronix will continue to design, manufacture and introduce new power and adaptive transmission solutions in 2017 that live up to our longstanding reputation for outstanding quality, performance and reliability. See the full coverage of 2016/2017 Review and Forecast articles hereSave Save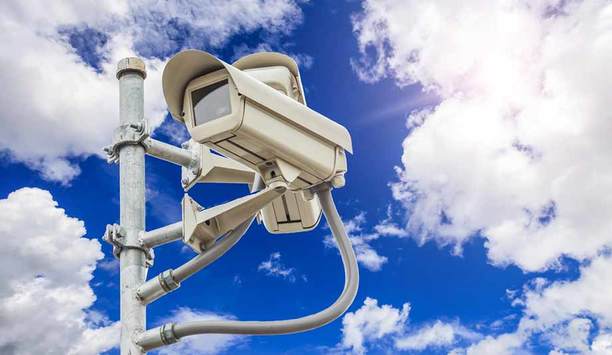 Extenders convert media for longer video distance runs
IP/PoE systems eliminate the need for local power, thus saving installation costs Cost considerations are an important reason to use existing installed cable as part of a new system infrastructure. Extenders in the form of media converters can help. For almost three decades, video surveillance systems existed in the form of analogue systems. Video coaxial cable was the primary method of transmission with a limited distance of about 750 feet. Analogue systems required separate power supply located at each security camera site. Today, new technology often solves one problem and creates another. Internet Protocol/Power over Ethernet (IP/PoE) systems eliminate the need for local power supply, thus saving installation costs. The drawback is the restriction to only 328 feet and the required use of Cat 5e or above cable. Extended transmission distance So tens of thousands of video surveillance cameras are waiting to be converted to IP, and have been transmitting over coax at distances two-and-a-quarter-times greater than the Ethernet limit. The advent of extenders helps to solve this problem. In addition, the use of extenders for Cat cable and even single-pair alarm wire helps to add to the types of IP/PoE conversions while extending distance as far as three thousand feet. Tens of thousands of camerasare waiting to be converted to IP,and have been transmitting overcoax at distances two-and-a-quarter-times greater than theEthernet limit Considerations while using extenders Use of extenders requires taking several considerations into account. First and most important is a careful reading of specifications. A statement can be true while not applying to your applications. Let's take IP/PoE transmission over coax as an example. A manufacturer's product can state it has this feature and will meet your transmission requirement of X number of thousand feet. However, a careful reading reveals that achieving this requires RG 6 cable while you have RG 59 installed. You need to maintain a 100Mbps bandwidth and provide your cable with 12.95 watts of power. But as both bandwidth and power decrease with distances obtainable from many types of extensions, you realise that both are much less at the extended distance you require. In short, just depending on a product to make a simple specification statement is not enough when it comes to infrastructure considerations and especially with regards to extenders. Save Save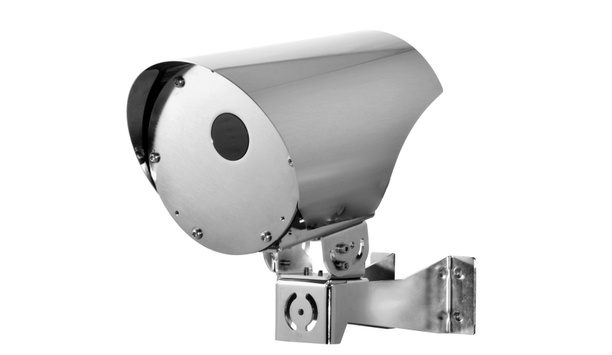 Videotec releases NTX IP68 stainless steel thermal camera to provide preventative surveillance system
Videotec presents NTX, the new IP68 stainless steel thermal camera, developed to provide an efficient and preventative surveillance system in the most critical environmental conditions. The NTX thermal camera offers temperature detection based on the 4 central pixels of the image, and with the advanced version, the temperature of a specific object can be measured at any point in the image by means of defining a specific area. As well as this, the radiometric functions offer the option to set a temperature limit, beyond which an alarm will be raised. Unwanted intrusions These functions are necessary where fire prevention is required or in applications such as monitoring industrial processes or critical equipment, where the ability to identify something quickly and accurately, thus preventing problems or failures and keeping intervention times to a minimum, is essential. Configuring and controlling thermal image parameters is possible via the ONVIF Thermal Service Standard NTX can export all the data necessary for a centralised management of video feeds, data and alarms, and make it available to VMS via the ONVIF Profile S and Profile Q communication protocols. Also, configuring and controlling thermal image parameters is possible via the ONVIF Thermal Service Standard. NTX allows exploiting fully the features and the advantages offered by the thermal camera. This includes the ability to raise an alarm and initiate immediate actions in order to prevent accidents or unwanted intrusions into monitored areas. Adverse environmental conditions The NTX camera is made entirely from electropolished AISI316L stainless steel and stands out thanks to its compact design and light weight. This, and the fact that it can be connected quickly, makes installation and maintenance easier. The modular support for wall, ceiling or parapet is supplied as standard. The NTX has obtained Lloyd's Register Marine Type Approval certification for the maritime and naval sector and complies with the standard for railway applications. NTX is exceptionally resistant to corrosion and has a wide operating temperature range (from -40°C to +65°C). Its IP66/IP67/IP68, NEMA Type 4X and Type 6P grades guarantee maximum protection and optimal camera operation in even the most adverse environmental conditions. The fact that the NTX is extremely sturdy and of high quality means it is ideal for the most demanding applications in the marine and industrial sectors, in critical infrastructures, power plants and transport sector, including railways and motorway tunnels.
Videotec announces the next-gen ULISSE EVO PTZ camera
Videotec announces the ULISSE EVO camera, another technologically innovative step forward in their pursuit of increasingly high-performance and reliable video surveillance products. This new versatile PTZ camera offers performance, competitiveness and design at an unprecedented level. ULISSE EVO IP Network camera The result of meticulous and dedicated planning, ULISSE EVO is a combination of technology and design that guarantees the highest levels of security for monitoring urban areas, critical infrastructures, transport, traffic and railways (in accordance with the railway standards). The Super low-light, Full HD, 1080p, 60 fps IP camera with 30x optical zoom and integrated Delux technology offers unbeatable clear and detailed images with vivid colours, day or night. The camera's motion detection function, with masking of privacy zones, allows intelligent management and immediate raising of alarms if an unwanted intrusion is detected. All-weather full HD IP surveillance camera ULISSE EVO can operate with maximum efficiency constantly, even in presence of hostile environmental conditions and temperatures from -40 ⁰C to + 65 ⁰C. The IK10 and IP66/IP67/IP68 protection ratings guarantee maximum resistance to dust and severe weather, hard impacts and vandalism. The camera is also equipped with a wiper to ensure a clear view in any environmental conditions ULISSE EVO stands out due to its modern, linear design that combines maximum strength and operational reliability with greatly reduced weight. This means easy and quick assembly, and therefore lower installation and maintenance costs. Effective night surveillance The camera is also equipped with a wiper to ensure a clear view in any environmental conditions. An LED illuminator is available to give visibility even in total darkness. This comes as a separate accessory, with 850nm, 940nm or white light, and can be integrated directly into the unit. The camera will automatically recognise the type of illuminator installed and calibrate the light beam accordingly. ULISSE EVO can be installed in different ways, even in the inverted position typical of the speed domes, using the large variety of brackets and adaptors available to satisfy every installation need. The brackets are also available with quick connectors for Ethernet/PoE, for power and I/O, which allow fast and easy installation operations. ULISSE EVO is available in two standard colours, black or grey-white, to suit specific application requirements. The new ULISSE EVO camera is available on the market from March 2019.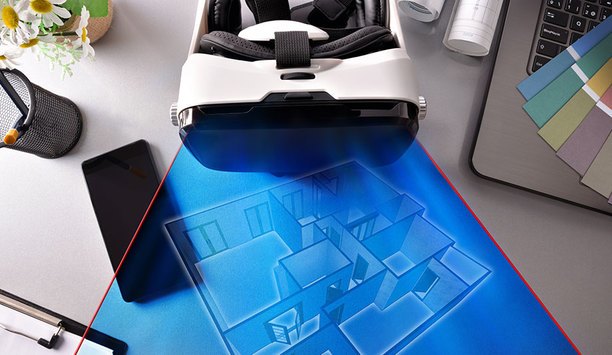 How can digitally creating a building help your video surveillance project?
Building Information Modelling (BIM) can be described as the 'use of shared digital representation of a built object (including buildings, bridges, roads, process plants, critical infrastructures, etc.) to facilitate design, construction and operation processes to form a reliable basis for decisions'. The National Institute of Building Sciences (NIBS) defines it simply as the "digital representation of the physical and functional characteristics of an object". Understanding BIM construct BIM is neither a product nor software but rather is a "cache of building information" to which graphic data (such as drawings) and certain technical attributes (such as technical data sheets and associated characteristics) that are also related to the foreseen life cycle can be added. BIM represents a collaborative planning method as it allows for the integration of useful information for every phase of planning in a single model What BIM represents therefore is a collaborative planning method as it allows for the integration of useful information for every phase of planning – architectural, structural, plant design and installation, energy, management – into a single model. Project functionality and performance While CAD allows a project to be designed with 2D or 3D drawings, BIM also specifies the functionality and performance of each BIM object in the project or in the entire building process. A BIM object can hold any information pertaining to the building as a whole, or its parts. The most common information collected in a BIM is geographic location, structure, the properties of the materials/components/systems and technical elements, construction phases and maintenance procedures. Fields of application Building Information Modelling is used both in the construction sector, for design and installation (architecture, engineering, technical installations…) as well as in facility management. BIM supports the general improvement of a project along the entire life cycle of the construction process The role of BIM within the construction industry (by means of participants such as architects, engineers, surveyors, experts, builders, consultants and clients) is to support communication, cooperation, simulation and the general improvement of a project along the entire life cycle of the construction process. Advantages of BIM technology BIM technology offers a great number of advantages, such as greater efficiency and productivity, fewer errors, less downtime, reduced costs, greater interoperability, maximum information sharing, and more accurate and consistent control over a project. Generally, a BIM object is saved in .ifc (Industry Foundation Class) format. These IFC files are classed as 3D image files that also contain other technical information and are compatible with any software that works with BIM technology. Standard process and regulation BIM will become the standard process for all buildings and is currently being integrated into public contracts legislation across Europe. With Directive 2014/24/EU, the European Union has introduced a few guidelines to member countries on using the BIM system in the design and construction of public works. The BIM system is therefore strongly supported as a means of increasing the effectiveness and transparency of procurement procedures. Comparable BIM tools are necessary in order to allow the various softwares to 'read' the relevant data to manage all different parts of the construction sector Mandatory use of BIM process in public works In terms of the BIM process spreading to European operators (planners and companies), the leading nations are the Netherlands followed by the United Kingdom, whose government is bringing in a plan to make the use of BIM mandatory for public works. Even in Northern Europe and the United States, BIM technology has been used since 2000. Since the construction sector varies so widely (plants, structures, energy), it has become evident that no software exists that can manage all these different parts. Instead, comparable BIM tools are necessary in order to allow the various softwares to "read" the relevant data. BIM technology makes it possible to ascertain exactly how the cameras will fit into a building's layout, reducing the risk of unexpected blind spots BIM and video surveillance Security has now become an integral part of the design process of any new large building. To provide the highest levels of security and avoid any blind spots that might constitute a security breach, the video surveillance system has to be planned in conjunction with other essential services, such as the electrics and hydraulics. BIM allows security system designers to interactively understand camera coverage, making it easier to identify the required models and to optimise the system layout. Reducing camera installation risks In actual fact, the technology makes it possible to ascertain exactly how the cameras will fit into a building's layout (both internally and externally) and to determine whether the view of any camera is blocked by columns, lighting posts, trees, etc. This reduces the risk of unexpected blind spots. It is therefore possible to see how the cameras will be configured before they are installed, and which areas will be covered by the surveillance system after installation.
Featured white papers
5 steps to finding the right access control system for you
Download
Why outdated access control systems are a big problem
Download
Five things to consider for AI with video technology
Download