Dahua Technology CCTV Power supplies & batteries
(2)
Browse CCTV Power supplies & batteries
Power supply & battery products updated recently


Surge protection for security installations: 2017 saw increased investment
In 2017, DITEK saw how power surges from the many natural disasters that took place damaged many businesses. In a natural disaster, or even everyday business operations, a facility's entire investment in security, life safety and surveillance systems technology can be disabled or rendered useless in a few seconds. Surge protection solutions can mitigate those risks and protect security investments. Proactive approach to risk mitigation Throughout 2017, we also witnessed a change in how enterprises view surge protection, which included how investments are being made in surge protection to protect valuable security, life safety and surveillance systems, while also reducing downtime, manpower costs, liability vulnerabilities, and possibly compliance issues that can force businesses to actually cease operations. Effective security management is about mitigating risks. But risks cannot be mitigated without a proactive approach. Enterprises and integrators, who take the time to assess risk and to develop a strategy to incorporate effective detection, deter and response criteria to protect physical assets will be successful in 2018. 2018 and beyond That strategy includes designing surge protection into new security systems, while also adding surge protection to existing systems. Enterprises and security integrators who implement a surge protection strategy during security planning processes – or after – will be exercising prevention and mitigation, and they will be successful in 2018 and beyond. Surge protection devices have an untapped potential for enterprise surveillance and security systems In 2017, Ditek continued to offer security end users a solid surge protection solution. We also successfully educated system integrators, who are seeking value-added products or services to incorporate into their portfolios, on the importance of surge protection devices. Educating security integrators We believe that surge protection devices have an untapped potential for enterprise video surveillance and security systems, because they can and do meet safety and security challenges that have been rarely identified in the past. We are looking forward to 2018, when we will continue to develop new surge protection products – including a new product engineered to protect up to twelve individual fuel dispensers, which is critical to the financial operation of convenience stores. We will also continue to educate security integrators about the importance of including surge protection in the design/build RFP, to not only secure an enterprise's valuable security equipment, but also to help integrators to differentiate their capabilities and knowledge from the competition.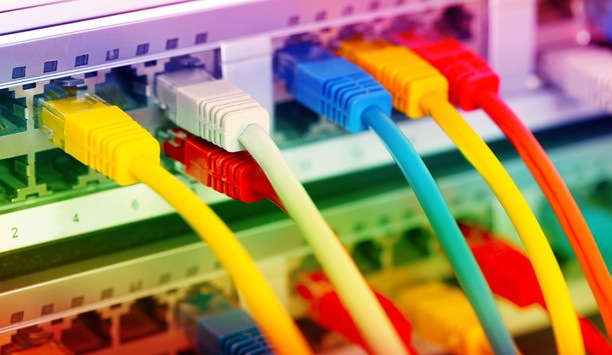 Adaptive transmission systems evolve with advanced communications
The security market in 2016 saw an uptick in the economy, the introduction of new technologies, increased compliance requirements in key verticals, and rising concerns over the need for greater security. Users interested in upgrading or deploying new systems consistently chose networked system platforms. This trend further drove the demand for adaptive transmission solutions as a means of repurposing existing analogue infrastructure to accommodate IP devices on a networked platform. As this migration accelerated, product feature sets continued to evolve with the inclusion of advanced communications that let you monitor, control and report power/diagnostics from anywhere. These new products have also helped to stimulate new business opportunities for integrators by expanding their service offerings to include remote monitoring of these devices as a new source of recurring monthly revenue (RMR). PoE and adaptive transmission solutions In last year's 2016 forecast, we discussed the integration trend and how PoE and adaptive transmission solutions with network communications were rapidly gaining traction and market share. As the year progressed, the trend increased with customers migrating towards systems that provided more data, faster transmission rates and more versatility, and accessibility anytime from anywhere. Altronix responded with more advanced product solutions. This growing trend makes it more critical than ever for the core power and transmission infrastructure that make up the foundation of these systems to include network communications for true integration. As effective and efficient as integrated IP systems have become, the cost to upgrade or install new networked systems can be prohibitive. In 2017, security professionals will require expanded options to capitalise on existing infrastructure while accommodating IP devices with new levels of performance. These new products will greatly reduce installation and maintenance costswhen deploying orupgrading systems We will see the introduction of new products that offer greater levels of integration with bundled capabilities such as PoE, network switches, versatile adaptive transmission capabilities to accommodate different types of cabling, greater bandwidth and speed, and management capabilities. These new products will greatly reduce installation and maintenance costs when deploying or upgrading systems. Altronix 2016 business overview Altronix's evolution as a designer and manufacturer of versatile power supplies and accessories – and the addition of innovative PoE and adaptive transmission solutions with network communications – was significant in 2016. We have continued to deliver new products incorporating advances in power and communication technologies that solve real-world installation issues with the highest levels of performance and cost-efficiency. One of the most significant technologies contributing to our extensive portfolio of power and adaptive transmission products is our innovative LINQ™ Technology, which provides remote control of power, along with monitoring and reporting of diagnostics from anywhere you have internet access. LINQ completes the network communication cycle for networked systems by providing true integration for power supply and adaptive transmission products that are the foundation of every system. Altronix will continue to design, manufacture and introduce new power and adaptive transmission solutions in 2017 that live up to our longstanding reputation for outstanding quality, performance and reliability. See the full coverage of 2016/2017 Review and Forecast articles hereSave Save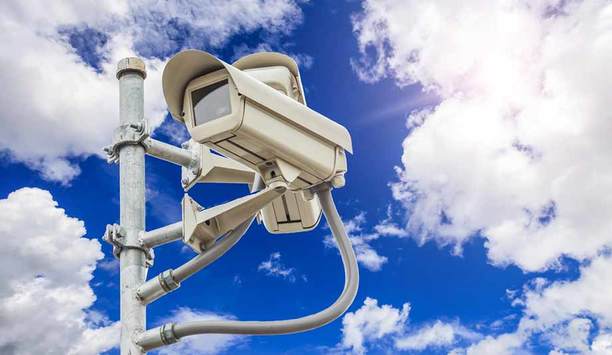 Extenders convert media for longer video distance runs
IP/PoE systems eliminate the need for local power, thus saving installation costs Cost considerations are an important reason to use existing installed cable as part of a new system infrastructure. Extenders in the form of media converters can help. For almost three decades, video surveillance systems existed in the form of analogue systems. Video coaxial cable was the primary method of transmission with a limited distance of about 750 feet. Analogue systems required separate power supply located at each security camera site. Today, new technology often solves one problem and creates another. Internet Protocol/Power over Ethernet (IP/PoE) systems eliminate the need for local power supply, thus saving installation costs. The drawback is the restriction to only 328 feet and the required use of Cat 5e or above cable. Extended transmission distance So tens of thousands of video surveillance cameras are waiting to be converted to IP, and have been transmitting over coax at distances two-and-a-quarter-times greater than the Ethernet limit. The advent of extenders helps to solve this problem. In addition, the use of extenders for Cat cable and even single-pair alarm wire helps to add to the types of IP/PoE conversions while extending distance as far as three thousand feet. Tens of thousands of camerasare waiting to be converted to IP,and have been transmitting overcoax at distances two-and-a-quarter-times greater than theEthernet limit Considerations while using extenders Use of extenders requires taking several considerations into account. First and most important is a careful reading of specifications. A statement can be true while not applying to your applications. Let's take IP/PoE transmission over coax as an example. A manufacturer's product can state it has this feature and will meet your transmission requirement of X number of thousand feet. However, a careful reading reveals that achieving this requires RG 6 cable while you have RG 59 installed. You need to maintain a 100Mbps bandwidth and provide your cable with 12.95 watts of power. But as both bandwidth and power decrease with distances obtainable from many types of extensions, you realise that both are much less at the extended distance you require. In short, just depending on a product to make a simple specification statement is not enough when it comes to infrastructure considerations and especially with regards to extenders. Save Save
Dahua announces StereoVision 3MP dual-sensor people-counting camera for enhanced people detection
Dahua Technology, a video-centric smart IoT solution provider, announces the addition of the new StereoVision camera: a 3MP dual-sensor, people-counting camera that incorporates Artificial Intelligence (AI). The camera uses advanced image processing technology for improved depth perception to count people with up to 98% accuracy. The close, side-by-side positioning of the StereoVision camera's dual lenses allows each sensor to capture images of the same area from slightly different angles, resulting in higher depth perception. The camera then combines real-time people-counting and behaviour analytics with video images. By unifying video surveillance and operational capabilities in one device, the camera helps users make more business operations decisions more efficiently. People-counting cameras Retail environments, museums, sports venues, or other areas where AI can be used to keep track of headcount can all benefit from the StereoVision camera. The camera can monitor capacity during crowded events, send an alert when entry or checkout lines become long, and help reduce loitering by notifying users when visitors idle for a specified period of time. The camera can easily integrate with regional people-counting cameras to give users a better understanding In addition to counting those who enter and exit a location, the camera can easily integrate with regional people-counting cameras to give users a better understanding of how people move throughout the area. "In a retail environment, the StereoVision camera arms managers with valuable information to improve customer service and make merchandising decisions," adds Jennifer Hackenburg, senior product marketing manager for Dahua Technology USA. "It can gauge areas of interest for product positioning, or measure foot traffic at mall entrances to identify prime retail space, for example." Wide dynamic range The camera can also analyse data to improve customer conversion rates, such as count the number of people who walk past a store and then compare the data to the number of sales generated. Other features of the camera include a built-in microphone, an onboard SD card slot to store video at the edge, and Dahua Technology's proprietary Smart H.265+ codec, which saves up to 90% on bandwidth and storage compared to H.264. A low lux level of 0.009, digital wide dynamic range, and Smart IR up to 33 feet ensure reliable performance in low-light, low-contrast, and bright scenes. "Dahua Technology is pleased to present this high-performing AI solution made for business intelligence," Hackenburg remarked. "By offering cameras that can go beyond basic security, we are able to empower dealers to grow their business by providing their customers with a higher ROI for their security spend."
IFSEC International 2019: packed with technologies and opportunities to learn
The focus of the global security industry will shift to London this month for IFSEC International, Europe's 'integrated' security event focusing on the latest technologies and the opportunity to learn from the industry's top leaders and experts. IFSEC will be held from 18-20 June, 2019, at ExCel London, welcoming 27,000 security directors and managers, installers, integrators and distributors. The exhibition at IFSEC may not be as large as previous years, and several big players are conspicuously absent. Even so, there will be plenty of innovation on display, including big exhibitors such as Avigilon, Axis, Dahua, dormakaba, FLIR, Genetec, Hanwha Techwin, HID Global, Hikvision, IDIS, and Uniview. Exhibitions will likely reflect a continuing shift in emphasis away from individual products and toward integrated solutions, including some end-to-end solutions provided by single manufacturers. Also, likely to be abundantly evident at IFSEC will be a trend toward manufacturers who partner together to provide integrated solutions. For example, look for some manufacturers to host other manufacturers at kiosks within their stands. Texecom will explain the value of training and digital services and their impact on the future of the industryValue of security training Emphasis will continue to be on the practical aspects of using technology: Throughout the show floor, designated technicians wearing 'Show Me How' badges will provide demonstrations of products and solutions on display at the various stands. Texecom will explain the value of training and digital services and their impact on the future of the industry. The Loss Prevention Certification Board (LPCB) Attack Testing Zone features LPCB's security experts conducting live attack tests on a range of perimeter and façade security products, as well as safes, security enclosures and padlocks. More than 35 hours of seminar sessions will cover timely topics such as 'Future Proof your CCTV Networks', 'Social Media and Internet Security' and 'AI and Machine Learning for Security'. Security topics at the Keynote Arena This year, topics will include video analytics, AI, machine learning, GDPR, Brexit and security in smart citiesThe new programme will replicate last year's successful changes. The Keynote Arena will again be placed at the heart of IFSEC, sponsored by Western Digital. The Keynote Arena will host influential speakers and real-life case studies to inspire attendees. Topical issues will take front and centre, from cybersecurity to ethical and legal challenges to extremism. This year, topics will also include video analytics, AI, machine learning, GDPR, Brexit and security in smart cities. The Future of Security Theatre will present CPD-accredited sessions and presentations that share a vision of the industry's future and answer burning questions about critical topics, technologies and issues. Education partner Tavcom will present the programme of education dedicated to the ideas, products and innovations driving the industry's development. The Converged Security Theatre will highlight new approaches that combine cyber and physical defences to tackle dangerous security threats. Included will be real-time technical solutions enhanced by artificial intelligence, powered by Vidsys and partners. Participation by government organisations The Government Pavilion will feature representatives from government bodies such as JSaRC, DIT, and DSOFor the third consecutive year, The Government Pavilion will feature representatives from government bodies such as JSaRC (Home Office & Counter Terror Unit), the Department of International Trade (DIT), and the Defence & Security Organization (DSO). New this year will be participation by the British Transport Police. IFSEC 2019 will again present a snapshot of how manufacturers from across video, access control and intrusion detection are continuing to innovate and collaborate to stay competitive in the challenging market. Innovations first unveiled in the spring at the ISC West 2019 show in the United States will be promoted anew for the European and global markets. IFSEC will be co-locating with FIREX International, a dedicated fire safety event that attracts 18,000 fire prevention and protection professionals; the FACILITIES Show highlighting building management and workplace technologies; and the Safety & Health Expo, dedicated to innovative health and safety products. IFSEC attendees can access the Smart Buildings Expo, the Workplace Wellbeing Show, and the Sprinkler & Suppression Presentation Area within the co-located events.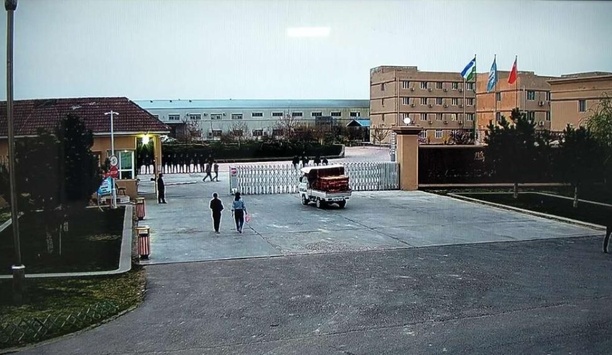 Dahua delivers customised monitoring solution for Pengsheng Industrial Park in Uzbekistan
Pengsheng Industrial Park is the first investment project by a Chinese private enterprise in Uzbekistan that has been acknowledged and ratified by the governments of the two countries. Located in Uzbekistan's Sirdaryo state, the Pengsheng Industrial Park is the biggest non-energy cooperation project between China and the Central Asian country. At present, there are over 10 workshops covering various fields with a total number of more than 1,500 employees. As a model project of China-Uzbekistan cooperation, it has contributed to a large number of job opportunities and high output value for local economic development. High-end monitoring system The expansion of the production scale of the park brought inconvenience to management and the current simple front-end camera plus back-end storage video surveillance system cannot meet the growing production management and modern monitoring needs any more. Dahua provided the park with a complete, high-end monitoring system that contain over 500 HD cameras, 100 IP camerasDahua provided the park with a customised complete, high-end monitoring system that contain over 500 HD cameras, 100 IP cameras, central management, central storage, third-party contact as well as display and control system all around factory, fence, outdoor and indoor areas to protect the whole park. To better secure the access between the network of video surveillance system, the data is gathered from front-end devices by PON transmission to establish looped network for video surveillance and to ensure reliability. Advanced technology solutions This project is the first general contracted project with great significance in Uzbekistan. Dahua is not only the supplier of the equipment, but also responsible for the whole project life cycle including construction, delivery, system documentation, technical support, operation training and long-term maintenance. The solutions have effectively reduced the difficulty during production process, which greatly improved the management efficiency for customers. In the future, Dahua will continue to provide more advanced technology solutions such as face recognition, personnel and vehicle management IT systems, industrial machine vision, etc. for the Peng Sheng industrial Park.
Featured white papers
Three reasons for adopting open architecture access control solutions
Download
5 steps to finding the right access control system for you
Download
Why outdated access control systems are a big problem
Download