Dahua Technology CCTV Power supplies & batteries
(2)
Browse CCTV Power supplies & batteries
Power supply & battery products updated recently


Surge protection for security installations: 2017 saw increased investment
In 2017, DITEK saw how power surges from the many natural disasters that took place damaged many businesses. In a natural disaster, or even everyday business operations, a facility's entire investment in security, life safety and surveillance systems technology can be disabled or rendered useless in a few seconds. Surge protection solutions can mitigate those risks and protect security investments. Proactive approach to risk mitigation Throughout 2017, we also witnessed a change in how enterprises view surge protection, which included how investments are being made in surge protection to protect valuable security, life safety and surveillance systems, while also reducing downtime, manpower costs, liability vulnerabilities, and possibly compliance issues that can force businesses to actually cease operations. Effective security management is about mitigating risks. But risks cannot be mitigated without a proactive approach. Enterprises and integrators, who take the time to assess risk and to develop a strategy to incorporate effective detection, deter and response criteria to protect physical assets will be successful in 2018. 2018 and beyond That strategy includes designing surge protection into new security systems, while also adding surge protection to existing systems. Enterprises and security integrators who implement a surge protection strategy during security planning processes – or after – will be exercising prevention and mitigation, and they will be successful in 2018 and beyond. Surge protection devices have an untapped potential for enterprise surveillance and security systems In 2017, Ditek continued to offer security end users a solid surge protection solution. We also successfully educated system integrators, who are seeking value-added products or services to incorporate into their portfolios, on the importance of surge protection devices. Educating security integrators We believe that surge protection devices have an untapped potential for enterprise video surveillance and security systems, because they can and do meet safety and security challenges that have been rarely identified in the past. We are looking forward to 2018, when we will continue to develop new surge protection products – including a new product engineered to protect up to twelve individual fuel dispensers, which is critical to the financial operation of convenience stores. We will also continue to educate security integrators about the importance of including surge protection in the design/build RFP, to not only secure an enterprise's valuable security equipment, but also to help integrators to differentiate their capabilities and knowledge from the competition.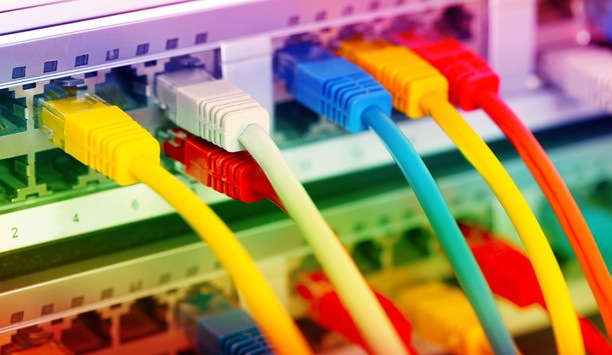 Adaptive transmission systems evolve with advanced communications
The security market in 2016 saw an uptick in the economy, the introduction of new technologies, increased compliance requirements in key verticals, and rising concerns over the need for greater security. Users interested in upgrading or deploying new systems consistently chose networked system platforms. This trend further drove the demand for adaptive transmission solutions as a means of repurposing existing analogue infrastructure to accommodate IP devices on a networked platform. As this migration accelerated, product feature sets continued to evolve with the inclusion of advanced communications that let you monitor, control and report power/diagnostics from anywhere. These new products have also helped to stimulate new business opportunities for integrators by expanding their service offerings to include remote monitoring of these devices as a new source of recurring monthly revenue (RMR). PoE and adaptive transmission solutions In last year's 2016 forecast, we discussed the integration trend and how PoE and adaptive transmission solutions with network communications were rapidly gaining traction and market share. As the year progressed, the trend increased with customers migrating towards systems that provided more data, faster transmission rates and more versatility, and accessibility anytime from anywhere. Altronix responded with more advanced product solutions. This growing trend makes it more critical than ever for the core power and transmission infrastructure that make up the foundation of these systems to include network communications for true integration. As effective and efficient as integrated IP systems have become, the cost to upgrade or install new networked systems can be prohibitive. In 2017, security professionals will require expanded options to capitalise on existing infrastructure while accommodating IP devices with new levels of performance. These new products will greatly reduce installation and maintenance costswhen deploying orupgrading systems We will see the introduction of new products that offer greater levels of integration with bundled capabilities such as PoE, network switches, versatile adaptive transmission capabilities to accommodate different types of cabling, greater bandwidth and speed, and management capabilities. These new products will greatly reduce installation and maintenance costs when deploying or upgrading systems. Altronix 2016 business overview Altronix's evolution as a designer and manufacturer of versatile power supplies and accessories – and the addition of innovative PoE and adaptive transmission solutions with network communications – was significant in 2016. We have continued to deliver new products incorporating advances in power and communication technologies that solve real-world installation issues with the highest levels of performance and cost-efficiency. One of the most significant technologies contributing to our extensive portfolio of power and adaptive transmission products is our innovative LINQ™ Technology, which provides remote control of power, along with monitoring and reporting of diagnostics from anywhere you have internet access. LINQ completes the network communication cycle for networked systems by providing true integration for power supply and adaptive transmission products that are the foundation of every system. Altronix will continue to design, manufacture and introduce new power and adaptive transmission solutions in 2017 that live up to our longstanding reputation for outstanding quality, performance and reliability. See the full coverage of 2016/2017 Review and Forecast articles hereSave Save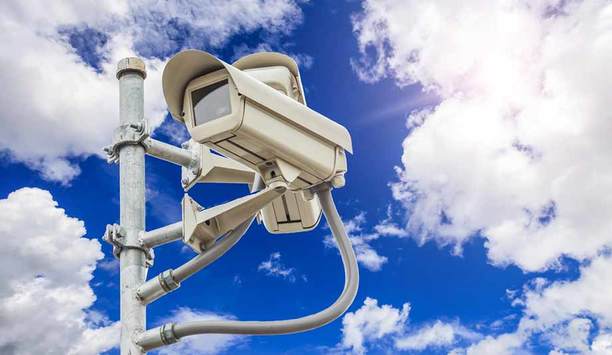 Extenders convert media for longer video distance runs
IP/PoE systems eliminate the need for local power, thus saving installation costs Cost considerations are an important reason to use existing installed cable as part of a new system infrastructure. Extenders in the form of media converters can help. For almost three decades, video surveillance systems existed in the form of analogue systems. Video coaxial cable was the primary method of transmission with a limited distance of about 750 feet. Analogue systems required separate power supply located at each security camera site. Today, new technology often solves one problem and creates another. Internet Protocol/Power over Ethernet (IP/PoE) systems eliminate the need for local power supply, thus saving installation costs. The drawback is the restriction to only 328 feet and the required use of Cat 5e or above cable. Extended transmission distance So tens of thousands of video surveillance cameras are waiting to be converted to IP, and have been transmitting over coax at distances two-and-a-quarter-times greater than the Ethernet limit. The advent of extenders helps to solve this problem. In addition, the use of extenders for Cat cable and even single-pair alarm wire helps to add to the types of IP/PoE conversions while extending distance as far as three thousand feet. Tens of thousands of camerasare waiting to be converted to IP,and have been transmitting overcoax at distances two-and-a-quarter-times greater than theEthernet limit Considerations while using extenders Use of extenders requires taking several considerations into account. First and most important is a careful reading of specifications. A statement can be true while not applying to your applications. Let's take IP/PoE transmission over coax as an example. A manufacturer's product can state it has this feature and will meet your transmission requirement of X number of thousand feet. However, a careful reading reveals that achieving this requires RG 6 cable while you have RG 59 installed. You need to maintain a 100Mbps bandwidth and provide your cable with 12.95 watts of power. But as both bandwidth and power decrease with distances obtainable from many types of extensions, you realise that both are much less at the extended distance you require. In short, just depending on a product to make a simple specification statement is not enough when it comes to infrastructure considerations and especially with regards to extenders. Save Save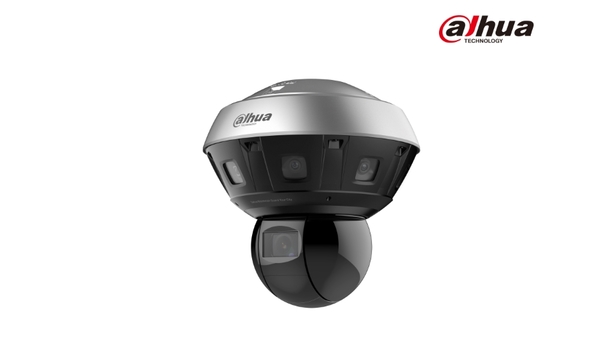 Dahua receives the Golden Cauldron Award for its Hubble panoramic network camera at CPSE 2019
The awarding ceremony of the highest honour given at the CPSE 2019 – Golden Cauldron Award – was held in Shenzhen, China. As the only product award in the public safety industry authorised by CPSE, the Golden Cauldron Award is undoubtedly of great importance. With professional evaluation team's overall assessment on quality, performance, market performance, application value and other product factors, Dahua Hubble panoramic network camera received the prestigious award, fully affirming Dahua Technology's technical dedication and reputation in the video surveillance field. Dynamic tracking technologies As a new generation of Dahua Ultra HD panoramic network camera family, Dahua Hubble panoramic network camera inherits the family's classic combination of fast-moving PTZ and multi-sensor design, with eight independent concave windows to avoid occlusion caused by rain and snow. To ensure imaging effect, eight 4/3 inch target surface (1920*1080) CMOS sensors are used together with a 1.8 inch large target surface star-level sensor on the ball to deliver a clear and bright performance at night, providing a 24-hour monitoring capability. Highlights of Dahua Hubble panoramic network camera are its multi-sensor splicing and dynamic tracking technologies The key highlights of Dahua Hubble panoramic network camera are its multi-sensor splicing and dynamic tracking technologies. Featuring Dahua Technology's splicing algorithm, tracking algorithm and face recognition algorithm, the camera can realise high-point monitoring via 360 degree seamless splicing. While enjoying large scenes, users can also use the AR platform to realise panoramic AR function that can identify moving trajectories of people and vehicles. Integrated monitoring and perimeter defense Additionally, its real-time screen connection also allows users to obtain timely information of people within the panoramic view, and enables intelligent warning and stereoscopic command to assist video surveillance. The products are widely used in public security, safe cities, government, schools, airports, residential areas and other scenes with large angle of view. Its efficient intelligent applications on scenes, including integrated monitoring and perimeter defense, can help application needs of various industries, achieving an end-to-end solution-based application innovation. Committed to the mission of 'Enabling a safer society and smarter living,' Dahua Technology will adhere to the core value of 'customer-centered' and provide the market with end-to-end security solutions, systems, and services to create value for city operations, corporate management, and consumers.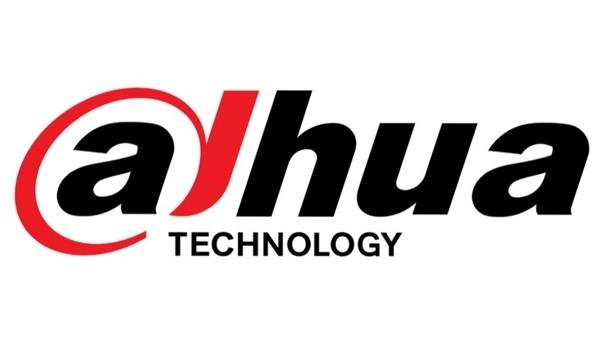 Dahua Technology hosts annual summit "Dahua Heart of City" in Shenzhen, China
On October 27th, Dahua Technology, a pioneer in video-centric smart IoT solution and service provider, hosted its annual summit "Dahua Heart of City – Leading The Intelligent Twins Evolution" in Shenzhen, China. More than 400 industry representatives, industry experts, and mass media have witnessed the achievements of Dahua Heart of City (HOC) on empowering various industries and leading the smart applications in the era of "Intelligent Twins", as well as the release of cutting-edge technologies based on 5G, AIoT, and big data. Dahua HOC Leads The Intelligent Twins Evolution Dahua President, Mr. Ke Li, delivered a speech on behalf of the company and expressed warm welcome and gratitude to the guests. By reviewing the strategy and achievements of Dahua HOC in the past year, Mr. Li shared the situation in which AIoT built digital twins and promoted the new growth of smart economy. According to him, the continuous evolution of technology has caused users' needs to be constantly updated, forging user value to lead "The Digital Twins" to "The Intelligent Twins". Supported by security and network systems, Dahua Technology has released five products of the third generation of "Ruizhi" series Based on its years of expertise in the industry and understanding of customers' business, Dahua Technology has been continuously enhancing its core capabilities in AIoT and big data with focus on intelligent twins, in order to create closed-loop management from the sensing level to the business level, and to build a new smart city architecture with closed-loop value chain. At the same time, Dahua Technology will continuously work together with its partners to strengthen the new driving force of closed-loop customer value. Sensing, intelligence and computing Mr. Jun Yin, Vice President of Dahua R&D Center, delivered a keynote speech regarding "AIoT, Building The Cornerstone of The Intelligent Twins" and explained the significance of Dahua Technology's AIoT strategy: video as the core, to build leading sensing and intelligent capabilities; and reliance on whole network computing, to fully and truthfully build the data value of intelligent twins. Based on the company's "4 Full" strategy, Dahua Technology has comprehensively upgraded its three core capabilities of "sensing, intelligence, and computing". Supported by both security and network systems, Dahua Technology has released five major products of the third generation of Dahua "Ruizhi" Series. Mr. Yin also added that Dahua Technology will continue to accelerate the commercialisation of new technologies, build a four-dimensional digital world to support the application of AIoT, and join hands with partners to strengthen the openness of AIoT capability in order to create new value for users. Video-centric cloud architecture In order to achieve customer value for better service and to enhance the flexibility and adaptability of video-centric cloud and software architecture, Dahua Technology released a new DAHUA GAIA big data platform that drives the city from digital to intelligent. The vigorous development of smart cities relies on the participation of all partners in the value chain With the topic "DAHUA GAIA Creates Intelligent Twins Value", Mr. Wenkai Zhou, General Manager of Dahua Software Product Department, shared: "DAHUA GAIA includes 'four ones' – one storage computing network, one intelligent video & image engine, one intelligent data engine and one business-enabled platform – which is a set of architecture that supports online data, value computing and business application". Healthy and orderly development Mr. Zhou added that DAHUA GAIA is the powerful foundation of Dahua HOC. It strengthens Dahua HOC's top-level design and scenario application capabilities, and boosts the construction of new smart cities, entering the "Intelligent Twins" together with customers. He also elaborated the DAHUA GAIA series software products and outstanding industry cases, which attracted lots of interest from guests and media. The vigorous development of smart cities relies on the participation of all partners in the value chain. Dahua Technology has always adhered to the concept of open cooperation and win-win. Together with its partners, the company has been injecting vitality into Dahua HOC, exploring a more refined city governance method and applying it to every aspect of city development, creating a more attractive and distinctive city that leads to a healthy and orderly development of new smart cities in the country.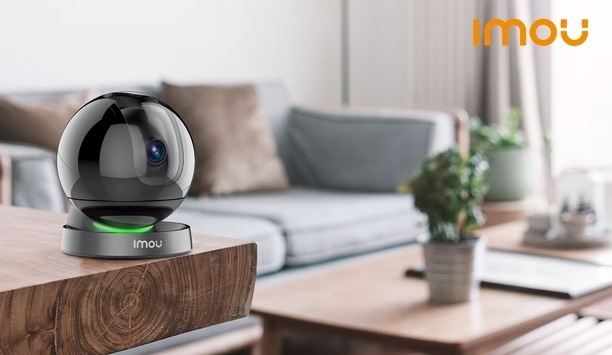 Dahua Technology launches Imou's new products for both domestic and overseas market
Imou new product launch was held with the theme 'Gathering and Growing' in Shenzhen, where industry experts, Imou primary partners from all over the world, and international media gathered together to witness the launch of Imou's new products for both domestic and overseas market. The event also demonstrated the rapid growth of Imou in the past year and how Imou will support and benefit the partners in future. Consumer IoT industry Mr. Xie pointed out that Imou will continue to deepen its efforts in the consumer IoT industry Mr. Ke Li, Dahua President, Mr. Yong Ying, Dahua Senior VP, gave their opening remarks to launch the event. Mr. Yun Xie, CEO of Hangzhou Huacheng Network Co. Ltd. (Imou), gave a keynote speech on 'Gathering and Growing', sharing the achievements and big moments of Imou since the brand upgrade last year, and elaborating on products, Imou service system, brand communication, etc. Mr. Xie pointed out that Imou will continue to deepen its efforts in the consumer IoT industry, continuously expand in the global market, and strive to enable everyone to enjoy smart life. Mr. Hongwu Zhao, Director of China Daily Hardware Technology Development Center, shared the report on the development trend of the smart lock industry. He pointed out that the entire smart door lock market is still a blue ocean market, and the industry is positioned to be the most promising area to experience a market breakout. 3D AI facial recognition technology Mr. Xianwen Dai, Head of Business Operation-Industrial from Alibaba, gave a speech on the new era of cross-border trading. As an important partner of Imou, Alibaba firmly believes that the Internet can help create a more beneficial environment by enabling companies like Imou to use innovation and technology to grow and compete more effectively in the domestic and global economy. The event saw the launch of many new heavyweight high-tech products for the domestic market, among which there was the highly anticipated Imou V8i Smart Lock - Imou's first smart lock with 3D AI facial recognition technology to achieve more secured facial unlocking, allowing users to bid farewell to keys, free their hands, and enjoy more relaxed lives. AI-powered IoT camera The product launch also featured the release of the Wireless Security System in the overseas market For the overseas market, the release of Imou Ranger IQ received strong attention. As the first AI-powered IoT camera with capabilities to 'watch, listen, speak, and act', Ranger IQ can detect sounds/motion, identify human beings from moving objects or pets, warn off intruders with built-in siren, and act as the center of the alarm system to collaborate with detectors. The product launch also featured the release of the Wireless Security System in the overseas market. The brand new Imou Wireless Security System comes with the latest camera repeater technology, which allows for unparalleled long range coverage. Smart security industry The system also features plug-and-play setup, thus easily connecting with other security cameras. With the expertise in the smart security industry, Imou is striving to produce solutions that let everyone enjoy a secure, simple, and smart life through innovative technology. 'Gathering and Growing' with the partners, Imou is also seeking to continuously create value for partners. Being a user or a partner of Imou, you can always rely on Imou to enjoy your peace of mind, anywhere, anytime.
Featured white papers
A blind spot in governance, risk and compliance
Download
H.265 High Efficiency Coding: Video compression for security applications
Download
How to overcome the storage challenges of adopting surveillance AI
Download