Dahua Technology CCTV Consoles, racks & desks
(8)
Browse CCTV Consoles, racks & desks
CCTV consoles, racks & desks products updated recently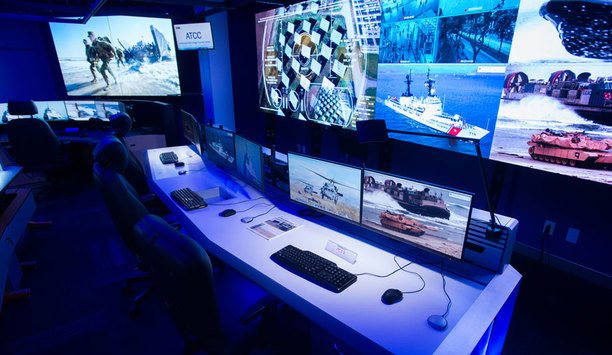 Not an afterthought: The significance of security control room aesthetics
Security control rooms should be functional and durable, and their aesthetics should incorporate matching colours that are conducive to a 24/7 operating environment—not too much contrast and easy on the eyes. Another factor driving aesthetics is an enterprise's desire to create a 'showpiece' to demonstrate a commitment to security for shareholders and other stakeholders. "Everyone wants to have a good-looking control room and a cost-effective design," says Matko Papic, Chief Technology Officer of Evans Consoles. Role of lighting and aesthetics in control rooms "Lighting is a critical factor for operators," adds Papic. Studies of control rooms have sought to address issues of circadian rhythms (physical, mental, and behavioural changes that a person undergoes over a 24-hour cycle, based on responses to light) and the impact of changing light colours throughout the day. Flexibility is key. Properly adjusted light can increase alertness at 2 a.m.; controlling the colour, tone and intensity of light can increase productivity any time of day. Evans Controls has experts who can do a lighting study of a room as part of construction services and consulting. Evans Controls has experts who can do a lighting study of a room as part of construction services and consulting Aesthetics, depending on the control room, can be very important, agrees Randy Smith, President of Winsted. His company accommodates aesthetics by using a variety of matching laminates, solid (Corian-type) surfaces, and sometimes real wood. They can put in a console with matching work surfaces, a credenza or other furnishings, or can even match existing décor in a facility. Customised tailored furnishing Security control rooms, often operating in glass enclosures, are often used to "make a statement" about the security of a facility, says Smith. Companies want the control rooms to be up-to-date, and have "cool designs." Sometimes they want to add a company logo to a work surface or side panels, or they want to employ corporate colours in the design. Winsted can customise its offerings to meet any such requirements, says Smith. In too many instances, the control room is an afterthought: They just install furniture that fits with the monitors. How the furnishings are tailored to the operator is often not considered, says Papic. He offers several other considerations: Will the furniture last the lifetime of the control room? How adaptable is a design to possible future changes, whether larger monitors, managing cables, or ability to reconfigure the console? Furniture should not be viewed as a transactional item; there are more issues to address beyond physically housing the equipment, says Papic. Read part 5 of our Control Rooms series here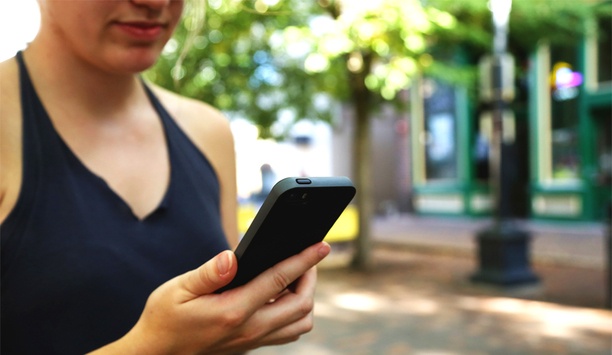 Mobile communications make the public an additional sensor on the field
Today, almost every employee carries with them a smart device that can send messages, capture, and record images and increasingly live-stream video and audio, all appended with accurate location and time stamping data. Provide a way for staff to easily feed data from these devices directly to the control room to report an incident and you have created a new and extremely powerful 'sensor', capable of providing accurate, verified, real-time multi-media incident information. You need only to watch the television when a major incident is being reported. The images are often from a witness at the scene who recorded it on their device. It is madness that it has until now been easier for people to share information around the world via Facebook and YouTube etc, in a matter of minutes, than it is to transmit it to those that need to coordinate the response. The public as an additional security and safety sensor In the UK, a marketing campaign designed by government, police and the rail industry is currently running. Aiming to help build a more vigilant network on railways across the country and raise awareness of the vital role the public can play in keeping themselves and others safe, the 'See It. Say It. Sorted' campaign urges train passengers and station visitors to report any unusual items by speaking to a member of rail staff, sending a text, or calling a dedicated telephone number. Essentially, the campaign is asking the public to be an additional safety and security sensor. However, with the help of the latest mobile app technology, it is possible to take things to a whole new level and this is being demonstrated by a large transport network in the US. This organisation recognised that the ideal place to begin its campaign of connecting smart devices to the control room as an additional sensor, was by engaging its 10,000 employees (incidentally, this is approximately twice the number of surveillance cameras it has). These employees have been encouraged to install a dedicated app on their mobile devices that enables them to transmit important information directly to the control room, as well as a panic button for their own safety. This data can be a combination of images, text, audio, video and even live-streaming, to not only make the control room aware of the situation but give them eyes and ears on the ground. For the control room operator, the insights being fed to them from this 'sensor' have arguably more value than any other as they provide pinpoint accurate and relevant information Combatting control room information overload For the control room operator, the insights being fed to them from this 'sensor' have arguably more value than any other as they provide pinpoint accurate and relevant information. For example, if an alert comes in about a fire on platform 3, the operator doesn't necessarily require any of the information from the other sensors, nor does he need to verify it's not a false alarm. He knows that the information received has been 'verified' in-person (it is also time and location stamped) and that there is an employee located in the vicinity of the incident, who they can now directly communicate with for a real-time update and to co-ordinate the appropriate response. Compare this to a 24/7 video stream from 5000 cameras. It is in stark contrast to the typical issue of sensors creating information overload. The employee only captures and transmits the relevant information, so in essence, the filtering of information is being done at source, by a human sensor that can see, hear, and understand what is happening in context. So, if an intruder is climbing over a fence you no longer need to rely on the alert from the perimeter alarm and the feed from the nearest camera, you simply send a patrol to the location based on what the person is telling you. Furthermore, if the control room is operating a Situation Management/PSIM system it will trigger the opening of a new incident, so when the operator receives the information they are also presented with clear guidance and support regarding how to best manage and respond to that particular situation. Transport networks are using staff and the public as additional safety and security sensors Application of roaming smart sensors To be clear, this is not to suggest that we no longer need these vitally important sensors, because we do. However, one major reason that we have so many sensors is because we cannot have people stationed everywhere. So, in the case of the US transit company, it has been able to add a further 10,000 roaming smart sensors. This can be applied to other industries such as airports, ports, warehouse operations, stadiums, and arenas etc. Now, imagine the potential of widening the scope to include the public, to truly incorporate crowdsourcing in to the day-to-day security function. For example, in May, it was reported that West Midlands Police in the UK would be piloting an initiative that is asking citizens to upload content relating to offences being committed. Leveraging existing hardware infrastructure Typically, when introducing any form of new security sensor or system, it is expected to be an expensive process. However, the hardware infrastructure is already in place as most people are already in possession of a smart device, either through work or personally. What's more, there is typically an eager appetite to be a good citizen or employee, just so long as it isn't too much of an inconvenience. Innovations in smart mobile devices has moved at such a pace that whilst many security professionals debate if and how to roll-out body-worn-cameras, members of the public are live-streaming from their full HD and even 4K ready phones. The technology to make every employee a smart sensor has been around for some time and keeps getting better and better, and it is in the pockets of most people around the world. What is different now is the potential to harness it and efficiently bring it in to the security process. All organisations need to do is know how to switch it on and leverage it.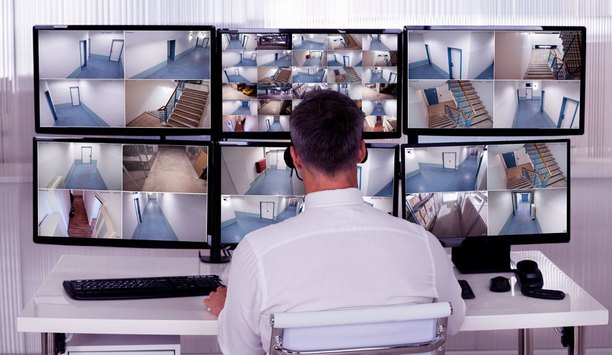 Technology evolution leads to changes in security control room furniture
Technology is changing the look and function of today's security control rooms. Old-school CRT (cathode-ray tube) monitors are giving way to the thinner, flat screen monitors in the control room environment, but the transition is gradual. Randy Smith of Winsted still sees many control rooms that need to make the conversion, which is a boon to his company's business. Furniture today is designed differently to accommodate the thinner monitors, often with larger screens. Need for integrated rack systems With the increase of IP-based systems comes the need for integrated rack systems that include advanced functionality such as cable management, adds Jim Coleman, National Sales Manager, AFC Industries. Server rooms are environmentally controlled by cooling systems and power systems monitored on the IP network. Low-profile flat screens allow centres to utilise space vertically, thus creating a smaller footprint for the consoles. Additionally, with IP-based systems, workstations will have a smaller footprint because there is less cumbersome equipment. In most cases the servers are stored in a secured, climate controlled environment to eliminate overheating of the servers and maintain their security, says Coleman. This environment also helps with cable and power management. AFC builds technical furniture racks that adhere to the precise needs of computer network server room operators. The company designs and fabricates LAN workbenches with versatile functionalities, and server room workstation racks that are scalable. There is a complete line of IT workbenches, IT computer racks and computer server rack mounts with flexible mounting options. In most cases the servers are stored in a secured, climate controlled environment to eliminate overheating of the servers and maintain their security Flexible control room designs Matko Papic, Chief Technology Officer of Evans Consoles, says the transition from bulky CRT equipment to flat-screen (lower profile) monitors was a major disruption in control room design; it changed the whole dynamic. Another evolution is the use of IP video streaming, which allows more flexibility in manipulation of audio-video content, and requires more flexible control room designs. Another shift, driven by larger, higher-definition monitors, is a shift to fewer monitors that display more information. Instead of a smaller monitor for each information stream, larger monitors now consolidate that information into "dashboard" displays. Looking ahead, control rooms will need to be more flexible, both in the initial design and the ability to adapt to changing technology, says Papic. Legacy customers who are currently using PCs may be moving to more remote applications. Sit-stand equipment will continue to be increasingly prevalent. "There will be more emphasis on flexibility, technology integration, and the ability to change over the life of the system," says Papic. Consolidation of multiple operations into a single system A trend in security is consolidation of multiple physical operations into a single system, says Papic. As a result, more customers are taking more interest in alarm management and situational awareness. How is the technology being used in terms of alarm triggers? How can the systems react rapidly and provide information to a larger audience in the control room? These questions impact how control rooms are designed, and Evans Consoles can adapt lessons learned from other markets to these trends in the security arena. Greater use of technology is inevitable, says Coleman of AFC Industries. "It is virtually impossible for humans to monitor all security data at the street level in our cities," he says. "As computers become more powerful and their programs more all-encompassing, we will see a greater shift to robotic and technology uses that will provide enhanced monitoring capabilities and safety Read our Control Rooms series here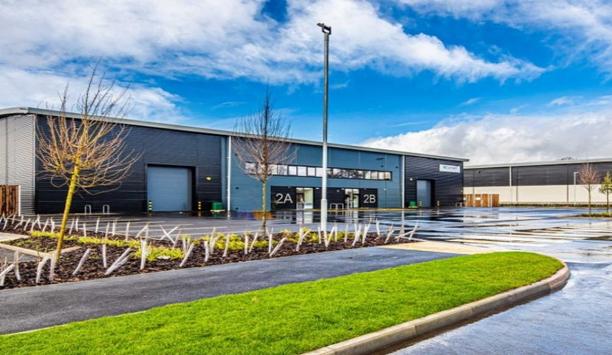 Amthal smartens up surveillance with innovative security technology at Butterfield Business Park
Butterfield Business Park, a multi-purpose modern development, has enhanced its security measures with the latest fibre optic network, smart CCTV and deep learning analytics technology, specified, installed and maintained by Amthal Fire and Security. Luton based Butterfield Business Park, managed by leading UK commercial and residential real estate consultancy, Lambert Smith Hampton, covers a total site area of 24 acres and is home to a range of high-quality commercial buildings. With extensive expansion plans already in place, the site needed to ensure utmost security. While the existing system was being managed on-site, Amthal, with which Lambert Smith Hampton had an existing relationship, was asked to review the security arrangements with a view to update and accommodate the need for a scalable solution. IP CCTV technology Amthal's solution supports 24-hour security across the site that can be remotely monitored Amthal installed a specialist fibre optic network across the entire site to enable high-speed transmission and future expansion of the system. IP CCTV technology was also specified, incorporating state-of-the-art Dahua fully functioning cameras, to support facial recognition and IR distances of up to 500m coverage, together with deep-learning based auto-tracking and perimeter protection. Featuring Starlight+ technology as the gold standard in low light performance, the new system enables smart monitoring across the site with clear and relevant images. Together with automatic number-plate recognition cameras positioned at the entrance and exit, Amthal's solution supports 24-hour security across the site that can be remotely monitored. Reviewing security "Butterfield Business Park is a busy development, day and night, designed purposely as a multi-purpose business and leisure site. When it comes to reviewing security, we needed to balance a welcoming feel with the need to ensure peace of mind for all our residents and guests, but also ensure any new system was scalable to suit the ambitious expansion plans," says Kelly Cartwright, Regional Facilities Manager at Lambert Smith Hampton. "We have an established relationship with Amthal, and were keen to get their views on how best to update the systems across the site. They diligently presented a high specification solution that demonstrated knowledge and offered much more than we considered feasible. The extensive capability of the CCTV solution is particularly effective for providing clear and relevant images, regardless of lighting conditions, time-of-day or object movement. Installation was seamless and ongoing maintenance has been fantastic, with nothing being too much trouble." Partnership Butterfield Business Park is an extensive site that requires remote monitoring on a 24 / 7 / 365 basis Amthal is now working in partnership with the facilities management team on a maintenance contract with Butterfield Business Park. In this, offering reliable servicing to preserve the integrity of the system and ensure continued protection to the highest level, while also responding to changes required to specification and preparing for the extension plans to the site. 24/7 Remote monitoring Paul Rosenthal, Amthal Sales Director added, "Butterfield Business Park is an extensive site that requires remote monitoring on a 24 / 7 / 365 basis. And together with its mixed-use development and expansion plans, any security installation has to carefully consider the different scenarios across the site and differentiate what is expected activity by day and night, with an ability to act fast." "We worked closely with the team to understand the site logistics and specified using the latest technology from our industry-leading partners to create a solution that achieves requirements, both now and in the future. There are also clear benefits for the security and facilities team who can monitor activity remotely at all times, with clear visibility on activity and alarms triggered by target types (human and vehicle,) reducing false alarms. Combined together, the solution really does offer complete peace of mind for the benefit of all who work and visit this prestigious business park."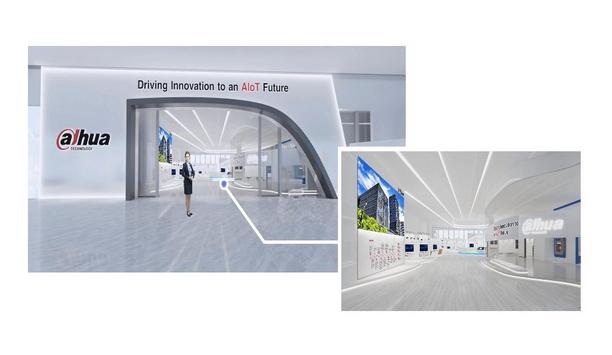 Dahua Global Virtual Innovation Centre now available to its global customers
Dahua Technology, a front-runner video-centric smart IoT solution and service provider, is proud to announce that the Dahua Global Virtual Innovation Centre is now available to its global customers. By demonstrating its latest technologies, products and solutions through an online virtual showroom, the centre can support customers in designing excellent security systems. Due to the drastic impact of COVID-19, people are having difficulties in gaining access and experiencing the development of products and technologies in their field of interest while keeping themselves safe and healthy at the same time. AIoT future Browse the most up-to-date security technologies, products and solutions from the comfort and safety of ones home or office As an innovation-driven company, Dahua Technology stands against the difficulties and challenges brought by the unprecedented pandemic by fully embracing digital transformation. The company launched the Dahua Global Virtual Innovation Centre in order to drive innovation to an AIoT future. No matter where one is, one can simply browse the most up-to-date security technologies, products and solutions from the comfort and safety of ones home or office, and get resources and knowledge that can help one with ones next security project. Benefits that the centre offers Browse the latest technology wherever one is 24/7 Broad range of products and vertical industry solutions on display 360-degree eye-catching product showcases available in VR Download product datasheets, images and other information directly to ones device Additional features With the Dahua Global Virtual Innovation Centre, one can learn about the up-to-date products and solutions of Dahua Technology in an economical and safe manner. Moreover, one can also simply click a button to mark the products that interest one as favourite, as well as send emails to request for more information. With its mission of "Enabling a Safer Society and Smarter Living", Dahua Technology will continue to focus on "Innovation, Quality, and Service" to serve its partners and customers around the world.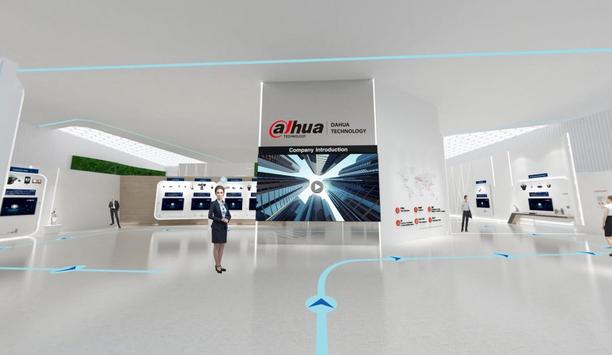 Dahua Technology launches a virtual innovation centre to showcase their security solutions
With the continued absence of face-to-face trade events during the pandemic, Dahua Technology launches an innovative, feature-rich virtual experience dubbed the Virtual Innovation Centre. The innovation centre features immersive virtual reality, where visitors are able to walk through a large, spacious pavilion and see Dahua's latest product and technology innovations. Visitors can select an automatic tour of the entire pavilion to get an overview on what is on offer, with the option of stopping at particular exhibits to drill down to the level of detail they require. Virtual innovation centre Visitors can navigate the pavilion at their own pace, stopping off wherever they like Alternatively, visitors can navigate the pavilion at their own pace, stopping off wherever they like. Users can visit the site around the clock, and there is no limit to the number of times it can be accessed. "We are thrilled by the launch of our Virtual Innovation Centre, which has been carefully planned and designed to give users the optimum experience from the comfort and safety of their own homes or offices," said Michael Lawrence, Marketing Director for Dahua UK & Ireland. Live physical exhibition "It is the closest thing visitors can get to a live physical exhibition, but with the addition of a wealth of multimedia and online content." Exhibits include: video solutions with AI learning capabilities; a range of temperature monitoring solutions including TMAC, Dahua's innovative and contactless temperature monitoring access control system; smart home and smart retail applications; and video intercom solutions. There are also areas dedicated to specific vertical applications such as smart transport, safe cities, smart retail and smart banking.