Dahua Technology CCTV Consoles, racks & desks
(8)
Browse CCTV Consoles, racks & desks
CCTV consoles, racks & desks products updated recently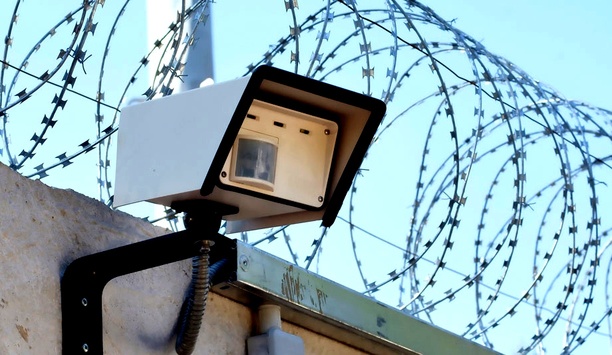 5 key ways to ensure end-to-end perimeter protection
Critical infrastructure facilities that must secure large areas with extended outer boundary and numerous entry points, present a particularly difficult challenge when it comes to perimeter protection. As such, true end-to-end perimeter protection calls for the utilisation of a sophisticated, multi-layered solution that is capable of defending against anticipated threats. Integrated systems that incorporate thermal imaging, visible cameras, radar and strong command and control software are crucial for covering the various potential areas of attacks. Let's look at these technologies and the five key functions they enable to achieve an end-to-end solution that provides intrusion detection, assessment and defense for the perimeter. 1. Threat recognition The first step in effectively defending against a threat is recognising that it's there. By combining state-of-the-art intrusion detection technologies, facilities can arm themselves with a head start against possible intruders. An exceptionally important aspect of effective perimeter protection is the ability to conduct 24-hour surveillance, regardless of weather conditions, environmental settings, or time of day. Visible cameras do not perform as well in low light scenarios and inclement weather conditions. However, thermal imaging cameras can provide constant protection against potential intruders, regardless of visual limitations, light source or many environmental factors. In fact, facilities such as power stations located near bodies of water can use thermal cameras to create what is known as a "thermal virtual fence" in areas where they are unable to utilise the protection of a physical fence or wall. Deterring suspicious activity can be achieved through real-time two-way audio, a simple but powerful tool Critical infrastructure applications require not only continuous video surveillance and monitoring, but also a solution that yields highly reliable intrusion detection, with fewer false alarms. This need makes advanced video analytics a must for any adequate surveillance system. Features like dynamic event detection and simplified data presentation are game changing in supporting accurate intrusion analysis and facilitating a proactive response. Advanced analytics will provide multiple automated alarm notification options, including email, edge image storage, digital outputs or video management software (VMS) alarms. Incorporating high quality, unique and adaptive analytics can virtually eliminate false alarms, allowing security personnel to respond more efficiently and effectively, while also lowering overall cost for the end user. While surveillance technologies such as radar, thermal imaging and visible cameras, or video analytics work well on their own, utilising all of these options together provides an advanced perimeter detection system. For example, ground surveillance radar can detect possible threats beyond the fence line as they approach and send a signal to pan-tilt-zoom (PTZ) cameras, triggering them to slew to a specific location. From there, embedded analytics and visible cameras can further identify objects, notify authorised staff, and collect additional evidence through facial recognition or high-quality photos. 2. Automatic response systems Once an intrusion attempt is discovered, it is important to act fast. Organising a response system that can initiate actions based on GPS location data, such as the slewing of PTZ cameras, automated intruder tracking or activated lighting sensors, greatly increases staff's situational awareness while easing their workload. For instance, thermal imagers deployed in conjunction with video analytics can be used to generate an initial alarm event, which can then trigger a sequence of other security equipment and notifications for personnel to eventually respond to. Having all of this in place essentially lays the entire situation out in a way that allows responders to accurately understand and evaluate a scene. Power stations located near bodies of water can use thermal cameras to create a "thermal virtual fence" in areas where they are unable to utilise the protection of a physical fence or wall 3. Deterring suspicious activity After the designated auto-response mechanisms have activated and done their job, it is time for responders to acknowledge and assess the situation. From here, authorised personnel can take the next appropriate step toward defending against and delaying the threat. Deterring suspicious activity can be achieved through real-time two-way audio, a simple but powerful tool. Often, control room operators can diffuse a situation by speaking over an intercom, telling the trespasser that they are being watched and that the authorities have been notified. This tactic, known as 'talk down', also allows officers to view the intruder's reaction to their commands and evaluate what they feel the best next step is. If individuals do not respond in a desired manner, it may be time to take more serious action and dispatch a patrolman to the area. 4. Delay, defend, dispatch and handle The possible danger has been identified, recognised and evaluated. Now it is time to effectively defend against current attacks and slow down both cyber and physical perpetrators' prospective efforts. Through the use of a well-designed, open platform VMS, security monitors can manage edge devices and other complementary intrusion detection and response technologies, including acoustic sensors, video analytics, access control and radio dispatch. A robust VMS also enables operators to control functions such as video replay, geographical information systems tracking, email alerts and hand-off to law enforcement. With the right combination of technologies, facilities can take monitoring and evidence collection to the next level The primary purpose of the delay facet of the overall perimeter protection strategy is to stall an attempted intrusion long enough for responders to act. Access control systems play a key role in realising this objective. When a security officer sees a non-compliant, suspicious individual on the camera feed, the officer can lock all possible exits to trap them in one area all through the VMS. 5. Intelligence: Collect evidence and debrief More data and intelligence collected from an event equals more crucial evidence for crime resolution and valuable insight for protecting against future incidents. With the right combination of technologies, facilities can take monitoring and evidence collection to the next level. One innovative resource that has become available is a live streaming application that can be uploaded to smart phones and used for off-site surveillance. This app gives personnel the power to follow intruders with live video anywhere and allows operators to monitor alarm video in real-time. Geographic Information System (GIS) maps are computer systems utilised for capturing, storing, reviewing, and displaying location related data. Capable of displaying various types of data on one map, this system enables users to see, analyse, easily and efficiently. Multi-sensor cameras, possessing both visible and thermal capabilities, provide high-contrast imaging for superb analytic detection (in any light) and High Definition video for evidence such as facial ID or license plate capture. Integrating these two, usually separated, camera types into one helps to fill any gaps that either may normally have. Still, in order to capture and store all of this valuable information and more, a robust, VMS is required. Recorded video, still images and audio clips serve as valuable evidence in the event that a trial must take place to press charges. Control room operators can use data collection tools within their VMS to safely transfer video evidence from the field to the courtroom with just a few clicks of their mouse. More advanced video management systems can go a step further and package this data with other pertinent evidence to create a comprehensive report to help ensure conviction.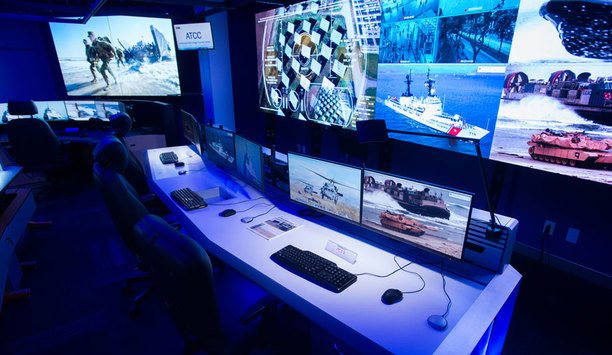 Not an afterthought: The significance of security control room aesthetics
Security control rooms should be functional and durable, and their aesthetics should incorporate matching colours that are conducive to a 24/7 operating environment—not too much contrast and easy on the eyes. Another factor driving aesthetics is an enterprise's desire to create a 'showpiece' to demonstrate a commitment to security for shareholders and other stakeholders. "Everyone wants to have a good-looking control room and a cost-effective design," says Matko Papic, Chief Technology Officer of Evans Consoles. Role of lighting and aesthetics in control rooms "Lighting is a critical factor for operators," adds Papic. Studies of control rooms have sought to address issues of circadian rhythms (physical, mental, and behavioural changes that a person undergoes over a 24-hour cycle, based on responses to light) and the impact of changing light colours throughout the day. Flexibility is key. Properly adjusted light can increase alertness at 2 a.m.; controlling the colour, tone and intensity of light can increase productivity any time of day. Evans Controls has experts who can do a lighting study of a room as part of construction services and consulting. Evans Controls has experts who can do a lighting study of a room as part of construction services and consulting Aesthetics, depending on the control room, can be very important, agrees Randy Smith, President of Winsted. His company accommodates aesthetics by using a variety of matching laminates, solid (Corian-type) surfaces, and sometimes real wood. They can put in a console with matching work surfaces, a credenza or other furnishings, or can even match existing décor in a facility. Customised tailored furnishing Security control rooms, often operating in glass enclosures, are often used to "make a statement" about the security of a facility, says Smith. Companies want the control rooms to be up-to-date, and have "cool designs." Sometimes they want to add a company logo to a work surface or side panels, or they want to employ corporate colours in the design. Winsted can customise its offerings to meet any such requirements, says Smith. In too many instances, the control room is an afterthought: They just install furniture that fits with the monitors. How the furnishings are tailored to the operator is often not considered, says Papic. He offers several other considerations: Will the furniture last the lifetime of the control room? How adaptable is a design to possible future changes, whether larger monitors, managing cables, or ability to reconfigure the console? Furniture should not be viewed as a transactional item; there are more issues to address beyond physically housing the equipment, says Papic. Read part 5 of our Control Rooms series here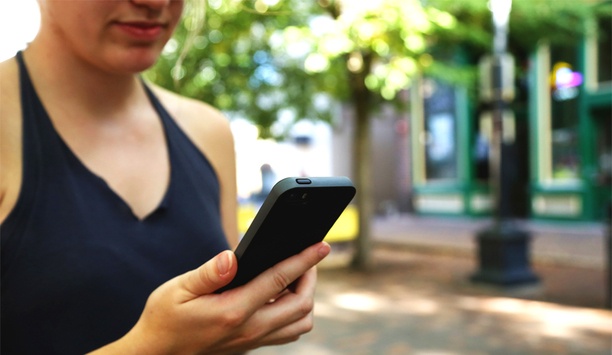 Mobile communications make the public an additional sensor on the field
Today, almost every employee carries with them a smart device that can send messages, capture, and record images and increasingly live-stream video and audio, all appended with accurate location and time stamping data. Provide a way for staff to easily feed data from these devices directly to the control room to report an incident and you have created a new and extremely powerful 'sensor', capable of providing accurate, verified, real-time multi-media incident information. You need only to watch the television when a major incident is being reported. The images are often from a witness at the scene who recorded it on their device. It is madness that it has until now been easier for people to share information around the world via Facebook and YouTube etc, in a matter of minutes, than it is to transmit it to those that need to coordinate the response. The public as an additional security and safety sensor In the UK, a marketing campaign designed by government, police and the rail industry is currently running. Aiming to help build a more vigilant network on railways across the country and raise awareness of the vital role the public can play in keeping themselves and others safe, the 'See It. Say It. Sorted' campaign urges train passengers and station visitors to report any unusual items by speaking to a member of rail staff, sending a text, or calling a dedicated telephone number. Essentially, the campaign is asking the public to be an additional safety and security sensor. However, with the help of the latest mobile app technology, it is possible to take things to a whole new level and this is being demonstrated by a large transport network in the US. This organisation recognised that the ideal place to begin its campaign of connecting smart devices to the control room as an additional sensor, was by engaging its 10,000 employees (incidentally, this is approximately twice the number of surveillance cameras it has). These employees have been encouraged to install a dedicated app on their mobile devices that enables them to transmit important information directly to the control room, as well as a panic button for their own safety. This data can be a combination of images, text, audio, video and even live-streaming, to not only make the control room aware of the situation but give them eyes and ears on the ground. For the control room operator, the insights being fed to them from this 'sensor' have arguably more value than any other as they provide pinpoint accurate and relevant information Combatting control room information overload For the control room operator, the insights being fed to them from this 'sensor' have arguably more value than any other as they provide pinpoint accurate and relevant information. For example, if an alert comes in about a fire on platform 3, the operator doesn't necessarily require any of the information from the other sensors, nor does he need to verify it's not a false alarm. He knows that the information received has been 'verified' in-person (it is also time and location stamped) and that there is an employee located in the vicinity of the incident, who they can now directly communicate with for a real-time update and to co-ordinate the appropriate response. Compare this to a 24/7 video stream from 5000 cameras. It is in stark contrast to the typical issue of sensors creating information overload. The employee only captures and transmits the relevant information, so in essence, the filtering of information is being done at source, by a human sensor that can see, hear, and understand what is happening in context. So, if an intruder is climbing over a fence you no longer need to rely on the alert from the perimeter alarm and the feed from the nearest camera, you simply send a patrol to the location based on what the person is telling you. Furthermore, if the control room is operating a Situation Management/PSIM system it will trigger the opening of a new incident, so when the operator receives the information they are also presented with clear guidance and support regarding how to best manage and respond to that particular situation. Transport networks are using staff and the public as additional safety and security sensors Application of roaming smart sensors To be clear, this is not to suggest that we no longer need these vitally important sensors, because we do. However, one major reason that we have so many sensors is because we cannot have people stationed everywhere. So, in the case of the US transit company, it has been able to add a further 10,000 roaming smart sensors. This can be applied to other industries such as airports, ports, warehouse operations, stadiums, and arenas etc. Now, imagine the potential of widening the scope to include the public, to truly incorporate crowdsourcing in to the day-to-day security function. For example, in May, it was reported that West Midlands Police in the UK would be piloting an initiative that is asking citizens to upload content relating to offences being committed. Leveraging existing hardware infrastructure Typically, when introducing any form of new security sensor or system, it is expected to be an expensive process. However, the hardware infrastructure is already in place as most people are already in possession of a smart device, either through work or personally. What's more, there is typically an eager appetite to be a good citizen or employee, just so long as it isn't too much of an inconvenience. Innovations in smart mobile devices has moved at such a pace that whilst many security professionals debate if and how to roll-out body-worn-cameras, members of the public are live-streaming from their full HD and even 4K ready phones. The technology to make every employee a smart sensor has been around for some time and keeps getting better and better, and it is in the pockets of most people around the world. What is different now is the potential to harness it and efficiently bring it in to the security process. All organisations need to do is know how to switch it on and leverage it.
Dahua partners with JMG Security Systems to support Boys & Girls Clubs through charity golf tournament
Dahua Technology, a video-centric smart IoT solution and service provider, is teaming up with JMG Security Systems and Pacific Premier Bank, along with other sponsors, to support the Boys & Girls Clubs of Huntington Valley, Calif. The 24th annual benefit golf tournament aims to raise more than $100,000 for the Boys & Girls Clubs this year. Dahua Technology is serving as a platinum-level sponsor and three Dahua team members will be participating in the event. "Dahua is honoured to support a renowned charity that is making a profound impact on the lives of young people," remarked Tim Wang, president and CEO of Dahua Technology USA. "Our commitment to national and local non-profits strengthens the Dahua team and makes the community stronger as well." Making a positive difference in children's lives The golf tournament, which takes place on May 15, will help the Boys & Girls Clubs make a positive difference in the lives of over 11,000 at-risk children and teenagers in Fountain Valley, Huntington Beach, and more than 60 surrounding Southern California communities. Among the services and facilities provided by the Boys & Girls Clubs are preschools, recreation centres, a performing arts and fitness centre, year-round basketball and soccer leagues, and family support programs. JMG Security Systems began the golf tournament in 1995 as a way to provide access for kids of all ages, from six weeks old through high school, to youth development programs that help them succeed in school and in life. Donations from the event, including Dahua Technology's donation, will provide support for students throughout the entire school year, including meals, tutoring, and hands-on programs for sports, art, STEM, and leadership development.
Dahua Technology adds Under Vehicle Surveillance System, enterprise-level DSS and EVS to its product portfolio
Dahua Technology, a video-centric smart IoT solution provider, has announced the addition of targeted vertical market solutions in the North American market. Vehicle inspection is one area where contemporary technology is rising to address a critical need. Preventing restricted items from entering high-security environments has traditionally been limited to the use of mirrors and police dogs, where blind spots and human error put detection at risk. In order to combat this problem, Dahua Technology offers two models of its Under Vehicle Surveillance System (UVSS). The system can provide license plate capture using a compatible LPC camera. The large field of view (approximately 180°) of the UVSS can capture the entire undercarriage of a vehicle when it's driving through, which it then generates into an image in less than one second for immediate scrutiny. A portable version (DH-MV-VDM5021E-00) is built for ease of use, and an in-ground version is also available. Both options are well-suited for airports, prisons, and border control. IR License Plate Capture cameras Both LPC cameras have 1/2.8-in STARVIS CMOS sensors, dual-stream encoding, Ultra Wide Dynamic Range (140 dB) and True Day/Night (ICR)Two high-performing partners to the UVSS are Dahua Technology's 2MP IR License Plate Capture (LPC) cameras. These cameras capture clear images of license plates from up to two lanes of traffic at once, providing 1080p resolution at 30 fps for users to discern plate numbers. Both LPC cameras have 1/2.8-in STARVIS CMOS sensors, dual-stream encoding, Ultra Wide Dynamic Range (140 dB) and True Day/Night (ICR). Model DHI-ITC237-PW1B-IRZ has a 2.7 mm to 12 mm motorized vari-focal lens and can capture images of license plates from vehicles traveling up to 12 MPH. Another model, DHI-ITC237-PU1B-IR, boasts a 5 mm to 50 mm vari-focal lens and can capture license plate images of vehicles travelling up to 25 MPH. Coupled with a Dahua NVR or Digital Surveillance Software (DSS) Video Management System (VMS), LPC cameras become a complete traffic management or parking solution. Remotely managing NVRs Dahua Technology's enterprise-level DSS takes VMS to the next level. The all-in-one platform is preloaded with powerful software to improve system scalability. It lets users remotely manage off-site NVRs and other Dahua devices with real-time monitoring and playback. With a unified Dahua solution, integration worries are eliminated and installation and configuration become simpler. DSS offers a broad range of advanced features, including POS integration, Video analytics (IVS) and system redundancy DSS offers a broad range of advanced features, including POS integration, Video analytics (IVS) and system redundancy. The platform doesn't require channel licensing, which is hard to find on other VMS systems. The DSS7016DR-S2 model is perfect for medium to large systems, with a variant that supports mobile recorders for fleet vehicle management, while the DSS4004-S2 is perfect for smaller systems. EVS for IP video surveillance Rounding out the latest additions to the Dahua portfolio is Enterprise Video Storage (EVS). Increasing the scale of storage, the high performance of EVS is ideal for medium-range to high-end IP video surveillance applications that demand flexibility, reliability, and centralised storage management. It is compatible with numerous third-party devices, making it the perfect solution for surveillance systems with or without a VMS. Its open architecture supports multi-user access and is compatible with ONVIF 2.4; it also uses Internet Small Computer System Interface (iSCSI) protocol for data transmission. It is available with 24 HDD (DHI-EVS7024S-R) and 16 HDD (DHI-EVS5016S-R) options: the former supports 768 IP camera channels with 1536 Mbps of incoming, recording, or forwarding bandwidth; the latter supports 512 IP camera channels with 1024 Mbps of bandwidth. Meeting specific vertical requirements Dahua's capabilities are becoming wide-ranging in the US, especially when it comes to a complete end-to-end solution""This expansion of our product portfolio demonstrates that Dahua Technology not only serves the general video surveillance market but also meets specific vertical requirements," commented Tim Shen, director of marketing at Dahua Technology USA. "Dahua Technology's capabilities are becoming wide-ranging in the US, especially when it comes to a complete end-to-end solution or vehicle-related security products." These solutions, along with Dahua Technology's other innovative video surveillance products, were featured last week at Dahua's booth at ISC West, April 10-12, in Las Vegas.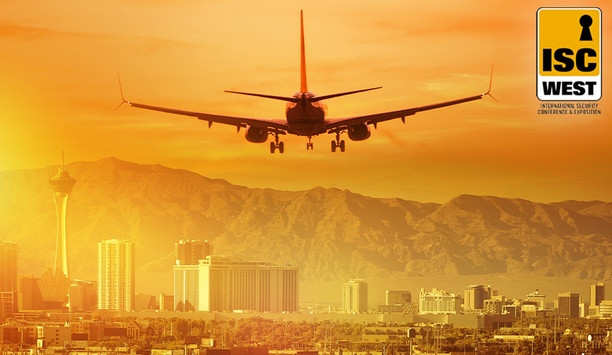 ISC West 2019 wrap-up: an ecosystem of apps, chips and systems to come
The excitement of ISC West 2019 continued until the very end – almost. Exhilarated by the first two busy days of the show, attendees and exhibitors seemed to welcome a slower third day. There were no complaints about booth traffic, and still plenty of thoughtful conversations taking place, everyone determined to maximise the value of face time with customers until the last second. Building an IoT ecosystem in SAST At a show lacking in high-profile new technology announcements, the biggest news is perhaps the possible long-term impact of first-time exhibitor Security and Safety Things (SAST), a Bosch startup. SAST is building a new Internet of Things (IoT) ecosystem for the security and safety industry, including an app store, an open and secure camera operating system, a software developer environment, and a portal for integrators. SOCs (system-on-chips inside cameras) are becoming much more capable" Their 1,800-square-foot booth was big for a first-time exhibitor, and the American football theme was well received, as was the substance of the company's effort to drive innovation in a highly fragmented industry. Seeing actual cameras and apps on display at the ISC West booth is "more real than PowerPoint," says Hartmut Schaper, CEO of Security and Safety Things (SAST). "For us, seeing is believing," says Schaper. "It was important for us to show cameras and apps for the first time. People are surprised at how far down the road we are." "This dynamic will change in the industry," says Schaper. "SOCs (system-on-chips inside cameras) are becoming much more capable. Soon there will be more processing power on the edge. People will find a way to use the extra processing power." "Seeing is believing" at the SAST booth at ISC West 2019, where CEO Hartmut Schaper showed several manufacturers' cameras whose functionality can be expanded using Android apps Developing more apps Several large manufacturers are already involved in the initiative, but there are some holdouts. "We are having ongoing talks with everyone to convince them to join," Schaper says. "Some of the bigger ones will come around. We are not a camera manufacturer, and not a threat. We are owned by Bosch but are managed completely separately. There will be more and more apps developed, and momentum will increase." "A year from now we will have successful customers we can talk about, and more camera manufacturers on board," he says. "This year we are taxiing on the runway, but next year we will have cleared the tarmac and be climbing." If the approach succeeds, their first appearance at ISC West will be remembered as historic. Future of surveillance cameras Off the show floor, in a nearby meeting room, chip maker Ambarella demonstrated technologies that will be driving the future of video surveillance cameras, including more intelligence at the edge. "People have been using more traditional video analytics approaches, though most of them have been disappointing," says Chris Day, Ambarella VP of Marketing and Business Development. "What is ground-breaking now is the use of neural networks and real artificial intelligence, which has increased capabilities 100x. "You will see camera products coming out over the next year that are massively better than before. It's not just incrementally getting better. Cameras will be coming out later this year with analytics that are absolutely amazing based on [the new chips.]" Larry Anderson, editor-in-chief of SecurityInformed.com, talks about Ambarella HDR and Low Light Solutions with Jerome Gigot, Senior Director of Marketing for Ambarella. (Source: Ambarella) New systems-on-chips Ambarella has introduced four new systems-on-chips (SoCs) in the last year, with emphasis on computer vision (video analytics). The newest is the S6LM Camera SoC with 4K imaging technology, unveiled at ISC West. The S6LM includes Ambarella's latest high dynamic range (HDR) and low-light processing technology, highly efficient 4K H.264 and H.265 encoding, multi-streaming, on-chip 360-degree de-warping, cyber-security features, and a quad-core CPU. People shouldn't forget what a good camera is, and there doesn't have to be a tradeoff" "With so much focus on AI and computer vision, I'm concerned the industry has taken focus away from low light imaging, wide dynamic range and image quality," says Day. "You have to see the details in an image. People shouldn't forget what a good camera is, and there doesn't have to be a tradeoff, it's all included in one chip." From products to systems With a new general manager on board (Daniel Gundlach, formerly of Bosch), FLIR Systems Security Division is continuing its transition from a product company to a solutions provider, removing internal silos to clear the path. FLIR offers a strong end-to-end portfolio for Smart Cities applications, including the TruWITNESS line of body worn cameras and newly acquired Aeryon drones. FLIR's historical strength as the top thermal imaging provider continues, but today they are much more than a thermal imaging company, offering visible day/night cameras, infrared pan-tilt-zoom cameras, video management systems and other technologies to provide a broader platform. FLIR's Saros security cameras combine multiple security technologies, including thermal sensors, high-resolution visible imaging, IR and visible LED illuminators, onboard analytics and two-way audio and digital input/outputs. Products in critical infrastructure applications In addition to Safe Cities, FLIR installs a range of products in critical infrastructure applications, such as oil and gas and electric utilities. Ports also tend to combine traditional security with an emphasis on perimeter protection, a FLIR strength. Existing perimeter protection applications can open opportunities for the broader platform. For example, installing a complete system in an airport that already uses FLIR's thermal technology represents "low-hanging fruit" for the company, says Fredrik Wallberg, FLIR Director of Marketing – Security and Intelligent Transportation Systems. Ambarella demonstrates its latest imaging technology for video security during ISC West 2019 (Source: Ambarella) Integrated solutions Bosch's focus At the Bosch booth, there was an emphasis on integrated solutions and the customer experience. A mock retail store setup demonstrated systems such as overhead cameras for people counting and alarm communication to provide an alert if a refrigerator door is left ajar. A wireless panic button generates a silent alarm, communicates with a 2-way radio, and triggers a camera to focus on the area. An AVIOTEK IP camera alarms if there is a fire, based on observing actual flames rather than smoke. A new Bosch fixed dome camera series offers wireless remote commissioning capabilities that reduce installation and set-up time by up to 75 percent. Set-up only takes three steps: install the mounting bracket, connect the cables, and attach the camera module. Commissioning can be done wirelessly or remotely with no need for ladders or lifts. Dahua marks five years in the U.S. An IR illuminator is attached to each lens module to ensure there is always illumination in the field of view Time flies in the security industry, and it has already been five years since the Dahua brand entered the U.S. market. Today the company offers products through ADI and some 20 distributors, and has more than 30 technical consultants and technical support employees and 50 or 60 sales people in the field (including independent rep firms). "We are growing," says Tim Shen, Director of Marketing at Dahua Technology USA. "It's exciting for the company." At ISC West, Dahua introduced a line of Multi-Flex panoramic cameras with lens modules that can be repositioned along an internal track for 180-, 270- or 360-degree views, providing flexibility for integrators. An IR illuminator is attached to each lens module to ensure there is always illumination in the field of view. Cost savings come from ease of installation (one camera instead of four) and only one VMS license (instead of four). AI and night colour cameras Dahua is also emphasising its Night Colour cameras that remain in full colour mode regardless of how dark it gets. There is no IR illumination or IR cut filter – the camera stays in color mode and displays any visible image in colour with as little as 1 lux of illumination. The 2 megapixel version is on display at ISC West, and a 4 megapixel version will come in the fall. A year ago at ISC West, Dahua emphasised its initiatives in artificial intelligence (AI) in order to position the company as a technology leader. This year, the message was more general – 'Power Through Technology.' The range of Dahua technologies includes AI, Night Colour, Starlight low-light imaging, fifth-generation HDCVI, and e-POE (Enhanced Power over Ethernet). Dahua USA's Director of Marketing says "the market itself likes AI", and expects more AI applications to follow (Source: Dahua USA's LinkedIn) "When we present AI to customers, they are happy, but when it comes to the budget they don't have it," says Shen. "The market itself likes AI, and it's very much a buzzword. But we still need a proof of concept that it can do something good for end users. We need time to develop broader applications. The 'smart retail' market and education are good places to start." he says. "AI is for project business," adds Jennifer Hackenburg, Dahua's Senior Product Marketing Manager. "Projects that are looking at AI haven't come to fruition yet; they are still in the pipeline. It's not for your everyday business. They are implementing it, but not as fast." Access control beyond doors Access control should extend beyond doors. That's the message I heard at the ASSA ABLOY booth, which displayed a variety of physical locks and intelligent access systems. An example is traffic cabinets, those metal boxes in public locations that could potentially be accessed to invade an internal network. ASSA ABLOY emphasises the need to secure the variety of enclosures, cabinets, drawers and small spaces ASSA ABLOY emphasises the need to secure the variety of enclosures, cabinets, drawers and small spaces throughout an enterprise. The company's 'security continuum' message draws attention to the need for the right level of security for the right opening, using existing infrastructure as well as new electronic technologies. "Customers face a combination of non-traditional access control and questions on how they can secure things that are not doors," says David Corbin, ASSA ABLOY Director of Access Control Accessories. The security message is resonating beyond the traditional security department to involve other stakeholders in an enterprise, including IT directors. There is new awareness of vulnerabilities that have been there forever, such as traffic cabinets that can be opened with a key purchased on eBay.
Featured white papers
Why outdated access control systems are a big problem
Download
Five things to consider for AI with video technology
Download
OSDP is the strongest access control for your business
Download