VIVOTEK CCTV Housings
(44)
CCTV camera housing products updated recently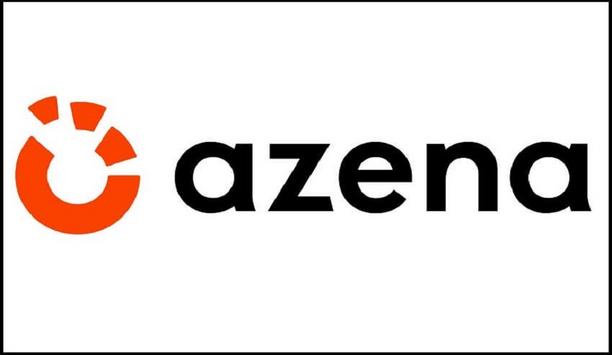 Azena to host ESCON 2021 conference to explore innovation in AI video analytics
Azena is announcing that it will host ESCON 2021, a free to all ecosystem conference for smart security stakeholders, on 2 December from 3-6 pm CET. Broadcast live from the BMW Welt, Munich's iconic landmark, ESCON will bring together leaders in the AI video analytics space to discuss the future of Artificial Intelligence and IoT technologies in the security and safety industry. Actionable operational intelligence "The potential of AI, IoT and video analytics and the influence on the security and safety industries has never been higher and will continue to shape how end users can leverage the data, generated by these technologies, to improve their business," said Hartmut Schaper, chief executive officer of Azena. "We are most excited to hear from the participating industry visionaries and experts, as we explore the future ways of our open platform to deliver actionable operational intelligence." About ESCON 2021 Key members of Azena's teams will provide updates on upcoming ecosystem and platform developments Two breakout sessions will provide discussions geared toward project planning and implementation for end-users and integrators as well as for app developers looking for insights into creative methods for application development and sales. The winners of the 2021 App Challenge, which resulted in new solutions for transportation, stadiums, and infrastructure, will be recognised and key members of the Azena product and business development teams will provide updates on upcoming ecosystem and platform developments. Guest speaker highlights include: Oliver Philippou, Research Manager - Physical Security, OMDIA, on the current state and future of video surveillance analytics, with insights into a shifting market and the trends shaping it for customers and suppliers. Josh Woodhouse, Lead Analyst, and Founder, Novaira, on what role software-defined video surveillance will play in the evolution of the video surveillance market and the associated systems integration business. José Daniel Garcia Espinel, Global Innovation Director, Prosegur, on how to build a world-class security offering by using AI and IoT solutions to increase security operators' efficiency and provide best in class security. Steve Ma, VP, Open Platform Business Division, VIVOTEK, and VP and Chairman of Strategy Committee, OSSA, on capitalising on the video revolution and combining best of breed hardware with an open platform approach to maximise value for customers. Lucas Adt, Business Development Manager, Sensormatic, on how AI video analytics supports retailers in improving both store performance and shopper experience. Werner Braun, Head of Portfolio Management, Siemens Keven Marier, Vice President Technology Partners, Milestone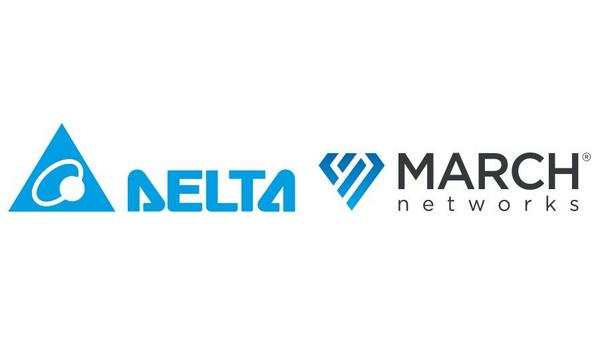 Delta Electronics acquires March Networks to complement their building automation solutions
Delta, a provider of power and thermal management solutions, announces its board of directors has approved the purchase of 100% of the shares in Infinova (Canada) Ltd., owner of Canadian-based video surveillance and business intelligence pioneer March Networks® from Infinova International Ltd. for USD 114 million (approximately NTD 3,163,500 thousand) through its subsidiary Delta International Holding Limited B.V. The deal is expected to strengthen Delta's presence in the growing video surveillance market and complement its building automation solutions. Video surveillance technologies Ping Cheng, Delta's Chief Executive Officer, said, "Security being an integral element of smart cities is boosting the global demand for video surveillance technologies. March Networks is a proven leader in providing end-to-end solutions to some of the world's leading financial institutions, retailers, transit agencies, and commercial customers." Security being an integral element of smart cities is boosting the global demand for video surveillance" "We are confident that the collaboration between March Networks and Delta will expand our overall market opportunity and increase Delta's exposure to the growing video market beyond our surveillance subsidiary VIVOTEK. March Networks' cloud-based video solutions and business intelligence technologies set it apart and are also a perfect fit with our commitment to developing smart green solutions for a sustainable future." Aggressive growth plans March Networks President and CEO, Peter Strom, said, "Delta's financial strength and scale – with around $10 billion USD in annual revenues, over 80,000 employees, and deep M&A capability – will serve as an ideal platform for March Networks to accelerate its strategic plan of offering cloud-based video surveillance-as-a-service (VSaaS) and video-based business intelligence solutions to enterprises worldwide." He added that March Networks' customers and partners should expect no change to the high-quality products and services they've come to expect from March Networks as it embarks on its aggressive growth plans. Following the closing of the transaction, it is expected that March Networks will continue to operate from its Canadian headquarters and the March Networks executive management team will continue to lead the organisation.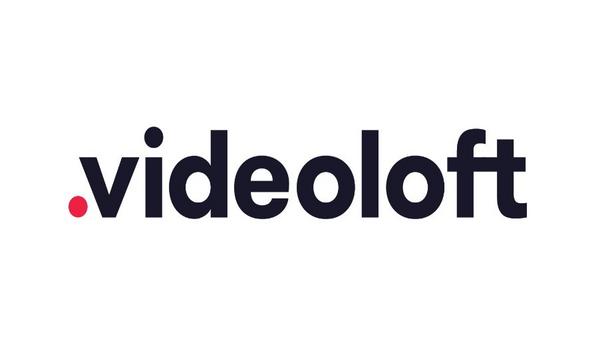 Videoloft ramps up activities across the U.S. with versatile cloud video surveillance VSaaS solution
Videoloft is bolstering its presence in the United States by hiring new U.S.-based sales staff and integrating with established brands in the US market, including Digital Watchdog, exacqVision, Vivotek, and Lorex. Cloud surveillance systems Videoloft focuses on transforming traditional professional surveillance systems into cloud-connected solutions via the Videoloft Cloud Adapter. The company was born from the innovative technology created for the Manything app in 2012, which turned old smartphones and tablets into ad-hoc DIY home-monitoring cloud cameras, and now boasts over 1 million+ user. Cost-effective cloud solution The versatile and highly cost-effective Videoloft cloud solution can serve either as a backup to local recorders or as a primary recording method, sending video footage direct to the cloud at up to 8MP resolution. Videoloft end-users have remote access to its cloud video surveillance system via the Videoloft mobile app or web-based VMS The solution employs rigid security protocols to ensure all video is transmitted and stored securely in the Videoloft cloud, which is hosted on Amazon's AWS. Videoloft end-users have remote access to their cloud video surveillance system from anywhere and at any time via the Videoloft mobile app or web-based VMS. It makes security systems highly proactive and personalised and instantly upgrades legacy systems with new features. Remotely installed Videoloft's partner pricing is extremely competitive and is approximately 8 to 10 times less expensive than other cloud providers. The platform is compatible with leading brands, has an impressive feature set including video analytics and remote installation, as well as a proven ability to send video to the cloud over real-world uplink speeds. VSaaS solution Selling predominantly via the channel, Videoloft's cloud-based VSaaS solution is rapidly being adopted by professional security dealers and systems integrators who add the Videoloft cloud to their customers' surveillance systems. The solution is being used with exceptional results by a wide variety of users ranging from homeowners to restaurant chains, and healthcare facilities to cannabis growers and dispensaries. Available versions Videoloft offers two white label versions of their platform, with over 150+ white label solutions already deployed by national distributors and integrators. Videoloft users span 160+ countries and generate the equivalent of 25 years of video monitored by the Videoloft cloud every day.