ISONAS Access Control Softwares
(2)
Browse Access Control Softwares
Access control software products updated recently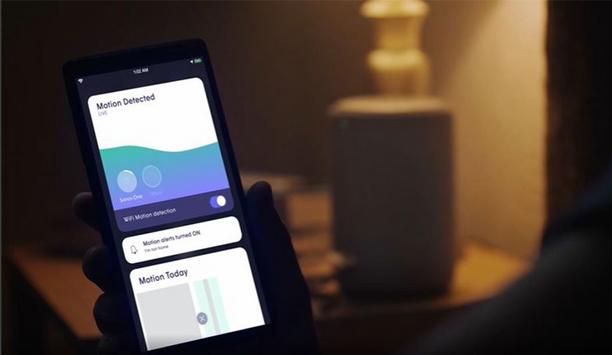 Wireless technology is transforming motion detection
Motion detection is a key feature of security systems in residential and commercial environments. Until recently, systems have relied heavily on closed circuit television (CCTV) and passive infrared (PIR) sensors, which both require significant investment and infrastructure to install and monitor. Developments in wireless technology are increasing home security possibilities. Few years ago, these developments led Cognitive Systems to discover that the wireless signals surrounding oneself can be used to detect motion. Known in the wireless industry as WiFi sensing, this technology brings many benefits that other motion detection solutions have not been able to provide. The working of WiFi sensing At Cognitive Systems, the company has used WiFi sensing technology to develop a motion detection solution called WiFi Motion™, which measures and interprets disruptions in RF signals transmitted between WiFi devices. When movement occurs in a space, ripples in the wireless signals are created. WiFi Motion interprets these ripples and determines if an action, such as sending a notification, is needed. Enabling this functionality in a space is incredibly simple. With a software upgrade to only one's WiFi access point (or mesh router), motion sensing capabilities are layered into one's WiFi network. Existing connected WiFi devices then become motion detectors without detracting from their original functions or slowing down the network. Using artificial intelligence (AI), WiFi Motion establishes a benchmark of the motionless environment and learns movement patterns over time, which could be used to predict trends. This allows unusual movement patterns to be detected with greater accuracy while decreasing the potential for costly false alerts. WiFi Motion requires no line-of-sight or installation WiFi sensing and other home monitoring solutions All of these capabilities are made possible by WiFi sensing and together create a motion detection system that provides unparalleled accuracy, coverage, privacy and affordability compared to other solutions on the market. PIR integration is far more complex and imposes electronic and physical design restrictions compared to WiFi sensing. In terms of placement, PIR systems are difficult to install, requiring line-of-sight and a device in every room for localisation. WiFi Motion requires no line-of-sight or installation and is also a scalable solution compared to PIR. Much like cameras, PIRs can only cover so much space, but WiFi Motion can cover the entire home and even detect motion in the dark and through walls, without adding additional devices to the home. WiFi Motion detects less distinguishing context than cameras and microphones, but more context than regular PIR sensors for the perfect balance of privacy and highly accurate motion detection. Privacy solution While cameras have been the security solution for years, WiFi Motion offers a more affordable solution that can rival the privacy and coverage capabilities of even the most high-end cameras. With such a wide coverage area, one might think that WiFi sensing infringes on privacy, but actually, the opposite is true. With WiFi Motion, the contextual information collected cannot be used to identify a specific individual, unlike cameras which can clearly identify a person's face or microphones, which can identify a person's voice. It is different from other smart home security options that use cameras and microphones because it only senses motion using WiFi signals - it doesn't "see" or "listen" like a camera or microphone would. This provides opportunities for added security in spaces where privacy might be a concern and installing a camera may not be a comfortable solution, such as bathrooms and bedrooms. The data collected is also anonymised and highly encrypted according to stringent industry privacy standards. Existing connected WiFi devices then become motion detectors Additional WiFi sensing applications Since WiFi sensing technology requires no additional hardware or subscription fees, it is much more affordable than other motion detection solutions. It can be used as a standalone solution, or it can be easily layered into more complex systems. This ease of integration, scalability and relatively low cost brings a lot of potential for various applications. Motion detection can trigger other smart devices in the network to turn lights on or off In eldercare, for example, WiFi sensing can be used to help seniors live comfortably in their homes for as long as possible. With the increasing aging population and high costs associated with care homes, the market for this application is considerable. Caregivers can use an app to monitor movement in their loved one's home and be alerted about unusual movement patterns that could indicate a concern. For smart homes and other environments that have a network of smart devices, the artificial intelligence (AI) component of the technology allows for improvements to automated features. Motion detection can trigger other smart devices in the network to turn lights on or off or make adjustments to the temperature in a room. Security for the commercial sector For office buildings and other commercial properties, it is easy to see how all of these features could be scaled up to offer a highly accurate and cost-effective motion sensing and smart device automation solution. Cognitive Systems is closely involved with the development of WiFi sensing technology, working with various industry groups to establish standards and help it reach its full potential. WiFi Motion is merely the tip of the iceberg in terms of motion sensing possibilities, but its applications in the world of security are undeniably compelling. It is an exciting time for the wireless industry, as one works with stakeholders in the security space to explore everything this technology can do.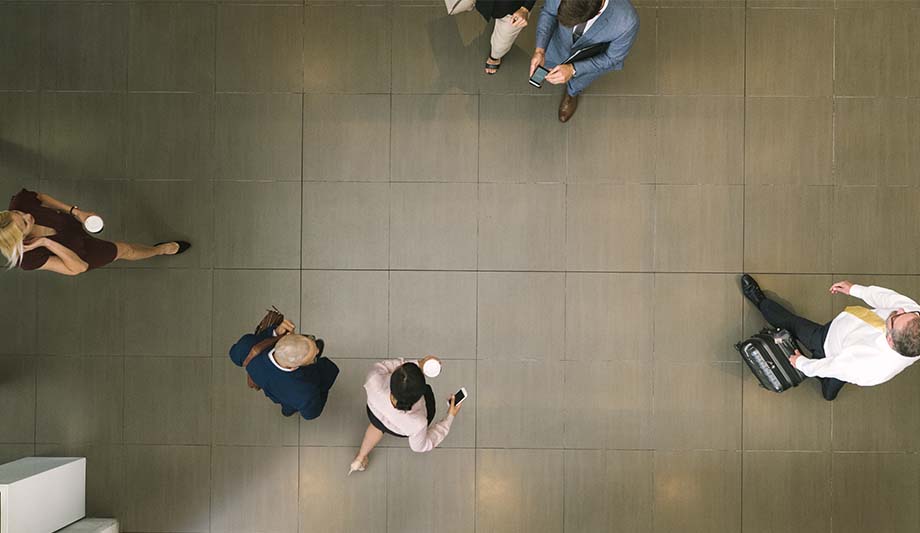 4 ways to keep your workplace protected from COVID-19
The unprecedented global impact of COVID-19 has taken its toll on all of us, but as cases of the virus thankfully recede, employers are now forced to confront how they can enable a safe return to work for employees. For many employers, this means they will have to carry out a COVID-19 risk assessment, redesign workspaces to maintain social distances, carry out more frequent cleaning, manage the transmission risk and find alternatives to touch-based security devices. Protecting workplace occupants in any emergency requires preparation and clear communication. This is especially critical in a health crisis involving an infectious disease. These are some of the essential best practices that could help organisations reduce the impact on their employees and operations during this pandemic. 1. Use a visitor management system With a visitor management system, organisations have a single source of real-time and historical insights into who is, or was recently, in the workplace. This is especially important because of the need to perform contact tracing should anyone in the organisation show symptoms of COVID-19, meaning everyone they have been in contact with needs to be contacted and asked to isolate. Yet still, first impressions are made at the front desk or lobby, where the visitor experience needs to be a positive one. At the same time, though, any emergency event requires that there be strict control over who is entering the workplace. This policy also needs to be clearly communicated to visitors. Doing this minimises risk to visitors as well as the workforce. In addition to delivering a high-quality visitor experience, the ideal visitor management system must: Enable organisations to meet regulatory compliance mandates and facilitate check-in at a self-service kiosk to minimise wait times. Customise the visitor experience to support specific security needs, such as accelerating and simplifying check-in or requiring additional security pre-checks. Automate compliance as it relates to visitor access rules with historical visit reports. 2. Pre-check questions at visitor registration kiosks Organisations can strengthen security at the registration kiosk using a flexible, enterprise-grade visitor management system to add visitor sign-in steps. This has proven successful in the past when used to control the spread of infectious disease during an outbreak. An example of this is a U.S. children's hospital which managed to reduce facility infection rates by 25 percent over a two-year period using a commercial, off-the-shelf physical identity and access management (PIAM) solution from HID Global. The solution provides two particularly important capabilities that can be used by organisations to protect their workplace from the uncontrolled spread of an infectious disease: Enhance visitor registration policy with additional mandatory questions to help identify any visitors who may need other screenings. Extend the visitor registration kiosk with a mandatory pop-up asking further questions during visitor check-in. 3. Understand who has visited your workplace Successful controlling the spread of infection throughout a facility requires the ability to automatically maintain an auditable trail of activity. This can be done using an enterprise-grade visitor management system that makes it easy to retrieve historical visit reports. This provides a timeline of who was in the workplace, and when they were there. Key features include: A single dashboard providing useful visitor insights at your fingertips. Historical reports that provide visitor details including location and contact information, all in compliance with General Data Protection Regulation (GDPR) and other privacy regulations. 4. Clearly communicate how infection risks can be reduced Global organisations must actively communicate with visitors and employees on the outbreak of infectious diseases and follow best practices outlined by the World Health Organization (WHO). Here are several things organisations can do in this area to help maintain a safe and healthy workplace: Re-enforce and communicate WHO best practices with guideline posters in the front lobby and throughout the workplace. Add posters that also encourage regular and thorough washing of hands. Encourage everyone to cough or sneese into their shirt sleeve in their flexed elbow or cover their mouth and nose with a tissue. Encourage everyone to keep a relatively safe distance from each other and use alternatives to handshakes when saying hello. Organisations must contend with a variety of workplace challenges during the outbreak of an infectious disease. These challenges can be solved with best practices that include a comprehensive visitor management system that automates critical check-in policies and maintains an auditable trail of visitor activity.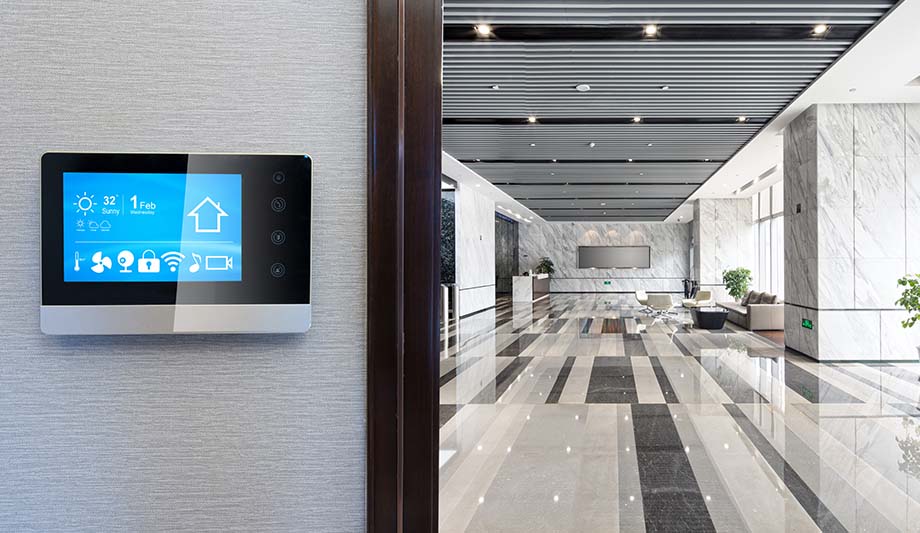 The role of building systems to ensure safety as employees return to work
Returning to work after the global pandemic will not be business as usual, and security systems are an important asset when it comes to helping to keep occupants and buildings safe. For example, video analytics can provide insight into how spaces have previously been used and can help to predict where and when occupants encounter each other or congregate. These foot-traffic patterns can inform settings for a variety of devices – like ventilation and temperature controls – and even help owners create social distancing plans and monitor personal protective equipment (PPE) compliance. "While the 'new normal' is still being defined, we believe there will be a greater focus on creating healthier environments while also complying with new regulations," says Marcus Logan, Global Offering Leader, Honeywell Commercial Security. "Temperature, humidity, energy efficiency, security, safety, comfort, productivity, and demonstrating compliance with regulations are all a part of a healthy building." For example, social distancing is a new concept for the workplace. How do you make that happen in an open work setting, in breakrooms, elevator lobbies and meeting spaces? Optimised systems create healthier environments Anxious employees will need reassurance about returning to the workplace Building owners will need to look at how they can optimise their systems – or deploy new ones – to create a healthier environment. Building technologies, like those provided by Honeywell's Healthy Buildings solutions, provide building owners with more control over critical factors to encourage sustained compliance with changing building standards, safety guidelines, government-issued regulations, and a company's risk management policies. These solutions also provide transparency for occupants into a building's status, says Logan. Hygiene will be a critical issue: People will want to know that the spaces are ready for their return. Increased cleaning procedures and schedules will evolve, and a way will be needed to demonstrate the procedures are effective and that they have been strictly adhered to. Identifying ways to measure effectiveness of sanitisation and track compliance to the procedures will be a key challenge to solve. This is a space that will evolve significantly in the coming months and years, says Logan. Access control and video analytics Contact tracing is a new requirement in some businesses, and security technology – like access control and video analytics with advanced reporting – can help. Access control technology integrated with video analytics can be used to trace occupant movements within a facility. These technologies capture data that can be used with advanced reporting to provide a digital footprint of where a person has been within a facility and if they may have been exposed to someone identified as being infected with a contagious virus. Building owners can then proactively notify exposed individuals evolve to self-quarantine and minimise further spread of an infection. Video analytics can help to predict where and when occupants encounter each other Anxious employees will need reassurance about returning to the workplace. They will not only seek confidence that the building is optimised for a healthier environment but also that processes are in place to quickly identify and respond to potential issues. Transparency and visibility into how the building works and the health of the environment will help to reassure occupants returning to the workplace. "One way to do this is to share building analytics with occupants – to help them understand factors about the indoor air quality or occupancy density," says Logan. Controlled health, safety and security Honeywell's solutions provide building owners with more control over critical health, safety and security factors to encourage sustained compliance with changing building standards, safety guidelines, government-issued regulations and a company's risk management policies, Logan adds. Visibility into how the building works and the health of the environment will help to reassure occupants returning to the workplace Every day there is new information coming from the medical and scientific community about COVID-19, and the building industry is just starting to learn what it all means. Logan warns that there is no single solution that will keep every environment healthy and safe. A good strategy features deploying a combination of solutions, optimising systems and being vigilant to make sure that companies are sustaining compliance to new and changing regulations, says Logan. "Today more than ever we must be mindful of the changing culture of how buildings are managed by making apparent the need to be mindful of health and well-being in all aspects of our lives," says Logan. Honeywell has developed outcome-based solutions that allow building owners to transparently address building quality factors while supporting their business continuity needs in the uncertain environment. "We're giving them the data they need to confidently reassure their employees to accelerate their business operations," he adds.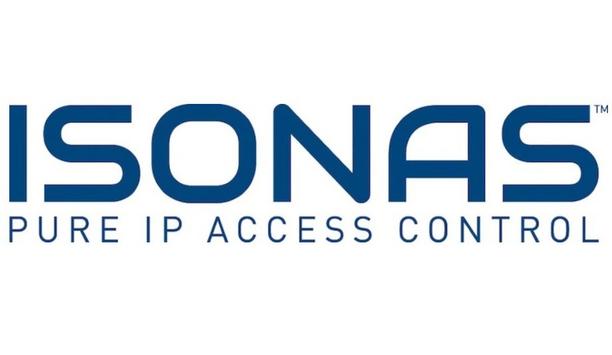 ISONAS Inc. announces installation of its Pure IP access control solution at Premier Packaging's distribution centre in Kentucky
ISONAS Inc., a globally renowned IP access control and hardware solutions provider, and part of the Allegion family of brands, has announced that the ISONAS Pure IP access control solution has been installed at a new flagship distribution centre for Premier Packaging, an international packaging solutions company, with facilities in 14 locations nationwide. ISONAS Pure IP access control In the summer of 2018, Premier Packaging was looking to implement an access control system to help secure their brand-new 320,000-square-foot facility in Louisville, Kentucky. After working closely on a recent project with Orion Networks, a trusted IT infrastructure provider, Premier Packaging relied on their recommendation to implement a cutting-edge access control solution from ISONAS. With no access control system in place at any of their 14 locations and a combination of office workers, support staff, truck drivers and warehouse employees entering and existing the building daily, a process to control access was a necessity. Monitoring and tracking visitors to distribution centre A major challenge facing the new distribution centre was truck drivers, who came into the facility, were not company employees. With on average 250 people coming in and out of the new facility in Kentucky daily, monitoring and tracking who those people were and if they belonged there was imperative. They were also looking for the flexibility to manage the locking and unlocking of doors remotely, rather than having to rely on physical keys. "After comparing ISONAS to other access control systems out there, we knew that ISONAS was the right flexible access control solution to meet Premier Packaging's security needs," states Brock Jamison, VP and Director of Sales at Orion Networks. ISONAS RC-04 reader-controllers installed ISONAS Pure Access software was implemented to give the packaging company remote access capabilities The initial project consisted of 18 ISONAS RC-04 reader-controllers installed at their new distribution centre in Louisville. The RC-04 reader-controllers from ISONAS delivers advanced technical functionality with an easy installation process. In addition to the ISONAS hardware, the ISONAS Pure Access software was implemented to give the packaging company remote access capabilities. Pure Access Pure Access, ISONAS's industry-renowned software, is a cloud-based access control application that provides users the ability to manage their access control from anywhere at any time, on any device. "We are extremely happy that our unique access control solution could help Premier Packaging improve safety and security at their new distribution center seamlessly," states Jonathan Mooney, ISONAS Sales Leader. ISONAS cloud-based platform By using both the ISONAS hardware and software solution together, Premier Packaging was able to improve security and keep employees safe. With the ISONAS cloud-based platform, Premier now required all Louisville employees to enter the building using their ID badges to gain access. If an employee was not in the database and verified, then access would be denied. Future plans include rolling out the ISONAS access control solution to additional buildings and possibly integrating it with other security systems.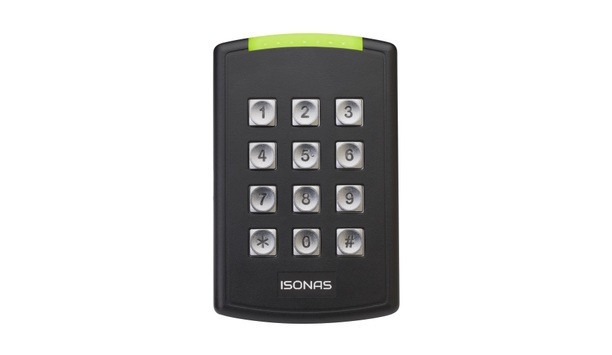 Allegion UK announces release of advanced ISONAS Pure IP access control solution in the UK market
Allegion UK, global specialist in fire safety and security products, has launched the ISONAS Pure IP family of access control solutions in the UK. ISONAS believes access control belongs on the network and should have the ability to be managed from anywhere across an unlimited number of facilities, that is why ISONAS created Pure IP Access Control Hardware. Access control hardware Patented reader controllers eliminate the need for cumbersome control panels at every door, removing complex wiring and power supplies – meaning it is simple to install. By utilising standard category cabling installation time is significantly reduced making it the ideal choice for integrators. Commenting on the launch, Trevor Ball, business development manager at Allegion UK and Ireland said, ''Since Allegion's acquisition of ISONAS in 2018, ISONAS is generating a huge amount of interest in the UK market. Perhaps one of the greatest benefits of ISONAS is the ability to manage and administer devices across the globe." ISONAS Pure IP access control Built-in Bluetooth Low Energy enables the door to be configured directly from smartphones and tablets He adds, "The ability to program the system centrally and manage many different remote sites is an intrinsic benefit. This singular advantage is one of the reasons why many customers are choosing to invest in ISONAS Pure IP access control. With the flexibility, scalability and accessibility of ISONAS, I'm certain that this is the future of access control." Built-in Bluetooth Low Energy enables the door to be configured directly from smartphones and tablets. This permits them to be installed, managed and monitored remotely from one single device. Pure IP hardware also eliminates the need for a physical card, allowing organisations to efficiently manage an unlimited number of credentials and manage access control in real-time. Intelligent access control system ISONAS's innovative access control solutions allow businesses to use their existing security network to bring intelligent decision-making to the forefront and to embrace an open platform with both an API for 3rd party software integrations and an SDK for integration of Allegion's patented Pure IP hardware. ISONAS Pure IP access control is not technology of the future. It is a technology of today and here to stay, making it a logical choice for businesses that want full control over their security and a proven IP solution at their door.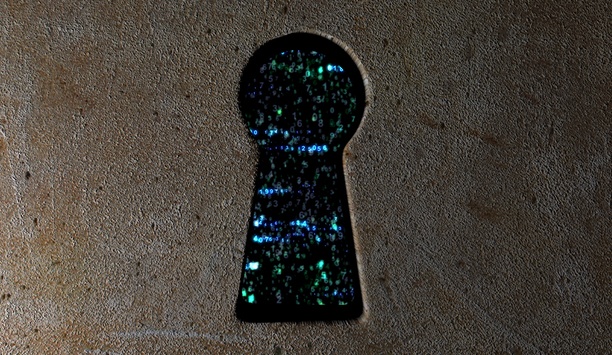 Cybersecurity: why it matters now and forever
Cybersecurity has become a major element – and a major source of discussion – in the physical security marketplace as a result of the rise in networked systems. And we may still not be talking enough about cybersecurity. Here is part one of our Cybersecurity series. "Cybersecurity requires everyone in the security industry to be playing offense and defense at the same time, every single day," says Bill Bozeman, President and CEO of PSA Security Network. "It needs to just become part of the standard conversation when we are talking about physical security because they are so intertwined." Creating new industry leaders Cybersecurity and physical security can be seen as two parts of a single entity, and increasingly the two will be combined at the enterprise level over the next several years. "This convergence of physical security and cybersecurity will create new industry leaders that will emerge to lead a new segment of the combined market through strong investment and leadership," says Rob Lydic of ISONAS, now part of Allegion. Data capture form to appear here! Cybersecurity issues dominate almost every discussion in today's physical security industry, and the clear message is that "manufacturers and integrators must continue to create robust and scalable cybersecurity offerings to protect customer data and facilities," says Lydic. He contends that cloud services providers (such as ISONAS) are more cybersecure and reliable 'by orders of magnitude' than non-cloud solutions. Cybersecurity is linked to cloud-based systems and managed security service provider models Cloud-based services The Security Industry Association (SIA) has listed cybersecurity as one of 2019's 'Top Megatrends' in the physical security market. SIA says it is important to prioritise cybersecurity among security businesses, for customers' businesses, and for vendors. The trend calls for continual process improvement and investment. Bill Bozeman of PSA Security Network agrees: "Cybersecurity has definitely taken a strong foothold in the industry." With the continued expansion of cloud-based services, cybersecurity will be more important than ever to integrators, manufacturers and end users alike, he says. Notably, cybersecurity is directly linked to two other important industry trends listed by Bozeman: cloud-based systems and the rise in recurring monthly revenue (RMR) and managed security service provider (MSSP) models, whose focus will include cybersecurity. Loss prevention executives The days when cybersecurity was exclusively the domain of the information technology (IT) department are gone. "Cybercrime is one of the biggest threats organisations of all sizes and types face today," says Michael Malone, CEO of ADT Cybersecurity (formerly known as Datashield). "Considering the magnitude of these crimes, it now falls on the entire organisation, including the traditional security or loss prevention executives, to band together to combat these threats." Cybercrime is one of the biggest threats organisations of all sizes and types face today Malone favours (and his company offers) a managed detection and response (MDR) service, which combines advanced technology and human analysis. Using packet capture on the network, an MDR analyst can 'replay' a cyber security event and dig deeper into the incident and determine remediation steps. It's an approach that significantly cuts through false positive 'noise' so security teams can focus on what matters. Helping security officers Interestingly, cybersecurity is poised to benefit from another major trend in the physical security market – the rise of artificial intelligence. Specifically, machine learning applications for cybersecurity include: detecting malicious activity, helping security officers determine what tasks they need to complete in an investigation process, analysing mobile endpoints, decreasing the number of false positive threats, automating repetitive tasks like interrupting ransomware, and potentially closing some zero-day vulnerabilities. But AI in this case is not a panacea. Christopher McDaniels of Mosaic451 recommends pairing human intellect with machine technology to sort through data faster and catch hackers before they do much damage. See part two of our Cybersecurity series here.
Related white papers
Automatic vehicle identification: State of the industry 2020
How analytics engines mitigate risk, ensure compliance and reduce cost
11 considerations for embedded system RFID readers
Featured white papers
Building a safe ecosystem for visitors post COVID-19
Download
Smart security cameras: excellence in retail
Download
5 reasons to integrate mobile technology into your security solution
Download