Idesco Access Control Readers
(40)
Browse Access Control Readers
Access control reader products updated recently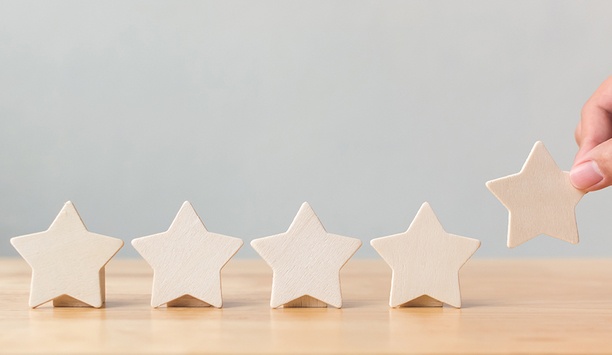 Making the shift from manufacturer to service provider
The jury is in: traditional security is out — and it's being replaced with service-based solutions. The bottom line is: if you're not embracing it, you'll soon be left behind. XaaS — the collective term referring to the delivery of anything as a service — includes all services made possible through the use of the cloud. Security-as-a-Service (SaaS), which encompasses any type of system from access control to video surveillance, has paved the way for users to gain significant functionality and scalability not previously experienced with more traditional methods. Complicated IT functions SaaS allows manufacturers to provide numerous benefits to their customers As such, there is a marked transition for manufacturers from simply designing and building products to providing a service rooted in a partner- and customer-centric focus. This change hasn't come easily. Some are still holding out and waiting for the "fad" to pass. However, the potential advantages for all parties involved far outweigh the perceived negative points. First and foremost, SaaS allows manufacturers to provide numerous benefits to their customers. An "as-a-service" model shifts the burden of data maintenance and infrastructure spending to an integrator/dealer partner or service provider. This relieves the end user of the expertise necessary to implement complicated IT functions to keep networked and on-premise solutions up-to-date. Traditional security systems Additionally, end users demand solid customer service. For some end users, traditional security systems are so similar in features and functionality that the key differentiator is the ability of the integrator or manufacturer to provide exceptional customer service and training. This is made possible through the service-based model, where customers appreciate a strong relationship with their integrator or manufacturer that provides them with additional knowledge and assistance when necessary. The cloud has proven to be highly functional, flexible, and convenient for organisations Everyone also wants convenience. In the consumer market, we invest in things like meals that are pre-measured, prepped, and ready to be cooked, or companies that auto-ship dog food to our door each month. This ease-of-use translates over to the B2B market, where time is money and systems that save valuable resources are highly regarded. The role of the cloud The cloud has proven to be a highly functional, flexible, and convenient method for organisations to leverage as part of their strategies to protect and modernise their facilities. And the service-based nature lends itself well; forward-thinking integrators and dealers can diversify their product arsenal while still capitalising on a recurring monthly revenue model (RMR). But then why has there been so much resistance to this change? Over the last 10 to 15 years, the cloud has gotten a bad rap for a myriad of reasons, including usability, management, and unreliability. However, that view of the cloud is changing for the positive as the technology becomes more advanced and innovators learn more about what it means to design a product or service with security at its core. "As-a-service" platform For example, one of the biggest misconceptions that plagues the cloud is the idea that it is not secure. However, the security of public cloud service providers is integral to their success because their business depends on it. Developing an ongoing and trustworthy relationship with customers can only be made possible through the assurance that their services are safe and the customer's data is protected. As such, they've embraced the service-based model that is, at its core, the future of the business world as we know it. There isn't a person, manufacturer, or integrator partner out there today who isn't somehow touched or influenced by an "as-a-service" platform. And it's about time the service-based model that leverages the public cloud reaches the masses.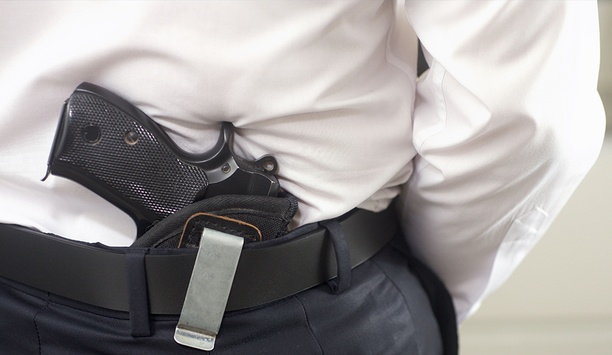 A secured entrance is the first defence against an active shooter
The statistics are staggering. The death tolls are rising. And those who now fear environments that were once thought to be safe zones like school campuses, factories, commercial businesses and government facilities, find themselves having to add the routine of active-shooter drills into their traditional fire drill protocols. The latest active shooter statistics released by the FBI earlier this year in their annual active-shooter report designated 27 events as active shooter incidents in 2018. The report reveals that 16 of the 27 incidents occurred in areas of commerce, seven incidents occurred in business environments, and five incidents occurred in education environments. Deadly active-shooter events Six of the 12 deadliest shootings in the country have taken place in the past five years Six of the 12 deadliest shootings in the country have taken place in the past five years, including Sutherland Springs church, Marjory Stoneman Douglas High School, the San Bernardino regional center, the Walmart in El Paso and the Tree of Life Synagogue in Pittsburgh, which have all occurred since 2015. Although these incidents occurred in facilities with designated entry points common to churches, schools and businesses, the two most deadly active-shooter events since 2015 were the Route 91 Harvest music festival shooting in Las Vegas that left 58 dead and the Pulse nightclub killings in Orlando where 49 perished. As Christopher Combs, special agent in charge of the FBI field office in San Antonio, Texas, said during a news conference following the August 31 mass shooting in Odessa, Texas that claimed seven lives: "We are now at almost every two weeks seeing an active shooter in this country." Active shooter incidents Between December 2000 and December 2018, the FBI's distribution of active shooter incidents by location looks like this: Businesses Open to Pedestrian Traffic (74) Businesses Closed to Pedestrian Traffic (43) K-12 Schools (39) Institutions of Higher Learning (16) Non-Military Government Properties (28) Military Properties—Restricted (5) Healthcare Facilities (11) Houses of Worship (10) Private Properties (12) Malls (6) What the majority of these venues have in common is they all have a front entrance or chokepoint for anyone entering the facilities, which is why any active-shooter plan must include a strategy to secure that entry point. Situational awareness in perimeter and door security Preventing people with the wrong intentions from entering the space is the goal" According to Paul Franco, an A&E with more than 28 years of experience as a consultant and systems integrator focusing on schools, healthcare and large public and private facilities, that while active shooter incidents continue to rise, the residual effect has been an increase in situational awareness in perimeter and door security. "Certainly, protecting people and assets is the number one goal of all our clients. There are multiple considerations in facilities like K-12 and Healthcare. Preventing people with the wrong intentions from entering the space is the goal. But a critical consideration to emphasise to your client is getting that person out of your facility and not creating a more dangerous situation by locking the person in your facility," says Franco. High-security turnstiles "Schools today are creating a space for vetting visitors prior to allowing access into the main facility. Using technology properly like high-security turnstiles offer great benefits in existing schools where space constraints and renovation costs can be impractical." What steps should they be taken when recommending the proper door security to ensure the building is safe As a consultant/integrator, when discussions are had with a client that has a facility in a public space like a corporate building, government centre or industrial facility, what steps should they be taken when recommending the proper door security to ensure the building is safe and can protect its people and assets? For Frank Pisciotta, President and CEO of Business Protection Specialists, Inc. in Raleigh, North Carolina, a fundamental element of his security strategy is making appropriate recommendations that are broad-based and proactive. Properly identifying the adversaries "As a consultant, my recommendations must include properly identifying the adversaries who may show up at a client's door, the likelihood of that event occurring, the consequences of that event occurring, determining if there are tripwires that can be set so an organisation can move their line of defence away from the door, educating employees to report potential threats and creating real-time actionable plans to respond to threats. A more reactionary posture might include such thing as target hardening such as ballistic resistant materials at entry access points to a facility," Pisciotta says. Veteran consultant David Aggleton of Aggleton & Associates of Mission Viejo, California recommends that clients compartmentalise their higher security areas for limited access by adding multiple credential controls (card + keypad + biometric), along with 'positive' access systems that inhibit tailgating/piggybacking such as secure turnstiles, revolving door and mantrap if your entrances and security needs meet the required space and access throughput rates. Integrated solution of electronic access control Defining a single point of entry in some public facilities is becoming the new standard of care according to many A&Es and security consultants, especially in a school environment. This approach allows a concerted effort when it comes to staffing, visitor monitoring and an integrated technology solution. The bottom line remains: most buildings are vulnerable to a security breach A proactive stance to securing a door entryway will use an integrated solution of electronic access control, turnstiles, revolving doors and mantraps that can substantially improve a facility's security profile. The bottom line remains: most buildings are vulnerable to a security breach, so it's not a matter of if there will be a next active shooter tragedy, it's only a matter of where. Enhancing access control assurance "There is no easy answer to this question," says Pisciotta referring to how a secured entrance can deter an active shooter. "There have been at least two high-profile incidents of adversaries shooting their way into a facility through access control barriers. So, if the threat so dictates, a ballistic resistant might be required." He concludes: "There is obviously no question that turnstiles, revolving doors and man traps enhance access control assurance. Electronic access control is easy to integrate with these devices and providing that credentials are secure, approval processes are in place, change management is properly managed and the appropriate auditing measures in place, access control objectives can be met."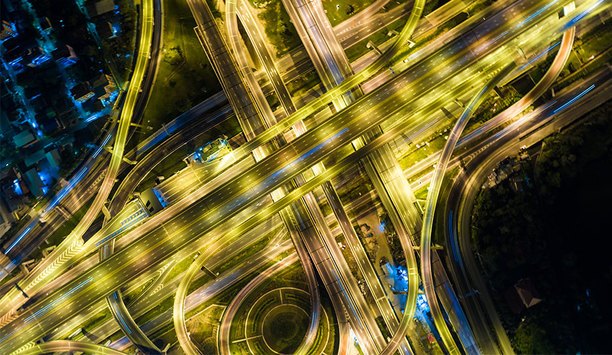 How is 'connected world' defining the future of security
There's a lot of hype around the term 'digital transformation.' For some, it's the integration of digital technology into everyday tasks. For others, it's the incorporation of innovative processes aimed at making business optimisation easier. In most cases, digital transformation will fundamentally change how an organisation operates and delivers value to its customers. And within the security realm, the age of digital transformation is most certainly upon us. Technology is already a part of our day-to-day lives, with smart devices in our homes and the ability to perform tasks at our fingertips now a reality. No longer are the cloud, Internet of Things (IoT) and smart cities foreign and distant concepts full of intrigue and promise. Enhancing business operations We're increasingly seeing devices become smarter and better able to communicate with each other These elements are increasingly incorporated into security solutions with each passing day, allowing enterprises the chance to experience countless benefits when it comes to enhancing both safety and business operations. The term 'connected world' is a derivative of the digital transformation, signifying the increasing reliance that we have on connectivity, smart devices and data-driven decision-making. As we become more familiar with the advantages, flaws, expectations and best practices surrounding the connected world, we can predict what issues may arise and where the market is heading. We're increasingly seeing devices become smarter and better able to communicate with each other through the IoT to achieve both simple goals and arduous tasks. Within our homes, we're able to control a myriad of devices with commands ('Hey Google...' or 'Alexa...'), as well as recall data directly from our mobile devices, such as receiving alerts when someone rings our doorbell, there's movement in our front yard or when a door has been unlocked. Analytics-driven solutions The focus is now shifting to the business impacts of connectivity between physical devices and infrastructures, and digital computing and analytics-driven solutions. Within physical security, connected devices can encompass a variety of sensors gathering massive amounts of data in a given timeframe: video surveillance cameras, access control readers, fire and intrusion alarms, perimeter detection and more.As the data from each of these sensors is collected and analysed through a central platform, the idea of a connected world comes to fruition, bringing situational awareness to a new level and fostering a sense of proactivity to identifying emerging threats. The connected world, however, is not without its challenges, which means that certain considerations must be made in an effort to protect data, enhance structured networking and apply protective protocols to developing technology. Physical security systems We can expect to see the conversations regarding data privacy and security increase as well As the use of connected devices and big data continue to grow, we can expect to see the conversations regarding data privacy and security increase as well. Connectivity between devices can open up the risk of cyber vulnerabilities, but designing safeguards as technology advances will lessen these risks. The key goal is to ensure that the data organisations are using for enhancement and improvements is comprehensively protected from unauthorised access. Manufacturers and integrators must be mindful of their products' capabilities and make it easy for end users to adhere to data sharing and privacy regulations. These regulations, which greatly affect physical security systems and the way they're managed, are being implemented worldwide, such as the European Union's General Data Protection Regulation (GDPR). In the United States, California, Vermont and South Carolina have followed suit, and it can be expected that more countries and U.S. states develop similar guidelines in the future. Technology is already a part of our day-to-day lives, with smart devices in our homes and the ability to perform tasks at our fingertips now a reality Automatic security updates Mitigating the concerns of the 'connected world' extends beyond just data privacy. IoT technology is accelerating at such a pace that it can potentially create detrimental problems for which many organisations may be ill-prepared - or may not even be able to comprehend. The opportunities presented by an influx of data and the IoT, and applying these technologies to markets such as smart cities, can solve security and operational problems, but this requires staying proactive when it comes to threats and practicing the proper protection protocols. As manufacturers develop devices that will be connected on the network, integrating standard, built-in protections becomes paramount. This can take the form of continuous vulnerability testing and regular, automatic security updates. Protocols are now being developed that are designed to ensure everything is encrypted, all communications are monitored and multiple types of attacks are considered for defensive purposes to provide the best security possible. IoT-connected devices Hackers wishing to do harm will stop at nothing to break into IoT-connected devices Built-in protection mechanisms send these kinds of systems into protection mode once they are attacked by an outside source. Another way for manufacturers to deliver solutions that are protected from outside threats is through constant and consistent testing of the devices long after they are introduced to the market. Hackers wishing to do harm will stop at nothing to break into IoT-connected devices, taking every avenue to discover vulnerabilities. But a manufacturer that spends valuable resources to continue testing and retesting products will be able to identify any issues and correct them through regular software updates and fixes. 'IoT' has become a common term in our vocabularies and since it's more widely understood at this point and time, it's exciting to think about the possibilities of this revolutionary concept. Providing critical insights The number of active IoT devices is expected to grow to 22 billion by 2025 — a number that is almost incomprehensible. The rise of 5G networks, artificial intelligence (AI) and self-driving cars can be seen on the horizon of the IoT. As more of these devices are developed and security protocols are developed at a similar pace, connected devices stand to benefit a variety of industries, such as smart cities. Smart cities rely on data communicated via the IoT to enhance processes and create streamlined approaches Smart cities rely on data communicated via the IoT to enhance processes and create streamlined approaches to ensuring a city is well-run and safe. For example, think of cameras situated at a busy intersection. Cameras at these locations have a variety of uses, such as investigative purposes in the event of an accident or for issuing red-light tickets to motorists. But there are so many other possible purposes for this connected device, including providing critical insights about intersection usage and traffic congestion. These insights can then be used to adjust stoplights during busy travel times or give cities valuable data that can drive infrastructure improvements. Physical security market The impact of connected devices on cities doesn't stop at traffic improvement. The possibilities are endless; by leveraging rich, real-time information, cities can improve efficiencies across services such as transportation, water management and healthcare. However, stringent protections are needed to harden security around the networks transmitting this kind of information in an effort to mitigate the dangers of hacking and allow this technology to continuously be improved. Whether you believe we're in the midst of a digital transformation or have already completed it, one thing is certain: businesses must begin thinking in these connectivity-driven terms sooner rather than later so they aren't left behind. Leveraging smart, connected devices can catapult organisations into a new level of situational awareness, but adopting protections and remaining vigilant continues to be a stalwart of technological innovation within the physical security market and into the connected world.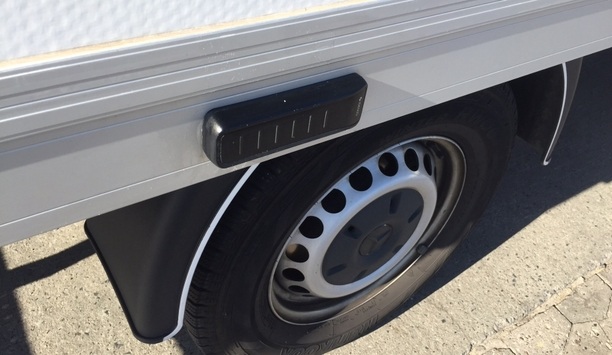 Idesco Security Key Management Service secure Evotec's systems against cargo thefts
Denmark's Evotec chose Idesco readers to complete their cargo securing system they had designed for transport companies' vehicles. Evotec's system does more than merely preventing cargo theft. Drivers also feel more secure when delivering because hijack risks are also reduced. This is because cargo is robustly secured when drivers leave vehicles behind. Idesco 8 CD 2.0 DESFire readers Evotec selected Idesco 8 CD 2.0 DESFire readers for deployment on delivery vehicles Danish cargo companies had been struggling with regular delivery cargo thefts. Drivers did not feel secure when delivering and financial losses were growing. Evotec decided to develop a novel vehicle security solution for cargo companies. As part of their solution, Evotec selected Idesco 8 CD 2.0 DESFire readers for deployment on delivery vehicles. Idesco readers have since been installed on several hundred Danish cargo trucks and vans. Early in their design process, Evotec had seen a clear need to strictly limit access to vehicle's cargo space to authenticated personnel only. They had known RFID technology could provide accurate, secure user identification and authentication. They learned that Idesco's MIFARE DESFire readers, paired with 128-bit AES-encrypted DESFire transponders, would easily repel transponder hacking or cloning. Best of all, they learned Idesco designed many of its readers for installing outdoors, reliably resisting impacts, moisture, dirt and temperature extremes. Security Key Management service Idesco's Security Key Management service saved Evotec extensive time and resources"Bo Schønning, Evotec Aps CEO, described the subsequent cooperation of Idesco with his company, "We got great assistance in choosing the correct solution for our system". In addition to coded readers, Evotec ApS also subscribed to Idesco's convenient Security Key Management Service for ensure compatibility with every vehicle's readers. Since DESFire demands readers and transponders be encoded with matching security keys, Idesco's Security Key Management service saved Evotec extensive time and resources, freeing them to focus exclusively on installations for their customers' vehicles without worrying about managing DESFire keys themselves. "We feel safe when Idesco handles this data for our customers", says Bo Schønning. The cargo drivers of Evotec's customers are assigned vehicle specific transponders to carry, which open the cargo space when presented to the reader guarding it. For increased security, the driver cabin locks automatically when the cargo space unlocks. Additionally, cargo doors automatically lock when they close and will remain locked when the vehicle's engine is running. The system works equally well in vehicles equipped with liftgates. Opening the vehicle's driver cabin with the ignition key doesn't affect its cargo space: it remains continuously locked. If needed, a vehicle's cargo space could be opened remotely via fleet management software. If a transponder is stolen, a vehicle's readers can be reprogrammed to not recognise the transponders. Fleet management and vehicle tracking Vehicles are also equipped with GPS transmitters that update fleet software with vehicle locations and routes Vehicles are also equipped with GPS transmitters that update fleet software with vehicle locations and routes. The fleet software's online tracking and route reporting also provides cargo companies a powerful fuel control ability that can reduce fleet costs. "This system has significantly increased drivers' security at work while reducing costs caused by theft", notes Bo Schønning, CEO, Evotec ApS. "Fuel costs have also been reduced, as the cars aren't left idling anymore. It is easier to control the fleet, and our customers can also follow the quality of deliveries with this system", he continues." RFID technology Founded in 1989, Idesco is an experienced company in the field of RFID technology. From the very beginning, Idesco was a pioneer in using RFID, deploying it for identification in industrial applications. Down through the years Idesco continued expanding its reputation as a pioneer provider by innovating numerous technological alternatives and multiple technologies for a variety of different application areas. Every day, Idesco devices collect data and enhance security for a variety of access control, vehicle identification, logistics and inventory control systems.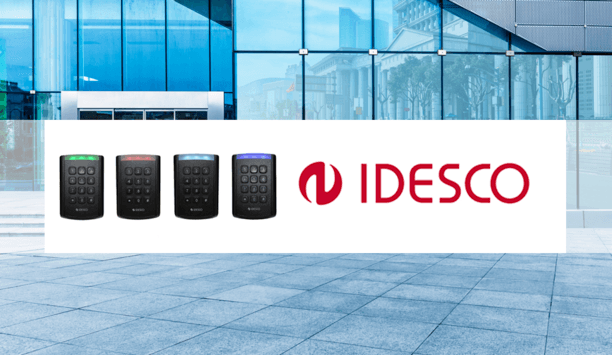 Idesco's versatile keypad housing family is adding a new member with moving keys
Keypads play an important role in security, so it is crucial that they are easy to use and support every application and installation environment. This is why Idesco offers a variety of keypads to suit different purposes. Idesco's versatile keypad housing family is now adding a new member whose traditional, moving keys provide an unmistakable tactile feedback to users who need this feature when entering their pin code. Of course, Idesco continues to offer its other, well-known keypad housings with capacitive touch sensing, with readers' electronics protected by epoxy-casting. With no moving parts, those tough (IP67) housings are the ideal solution for harsh, outdoor weather conditions, industrial and vandal-risk settings. Lastly, and common for all Idesco's elegant keypad options is they are all EU-manufactured.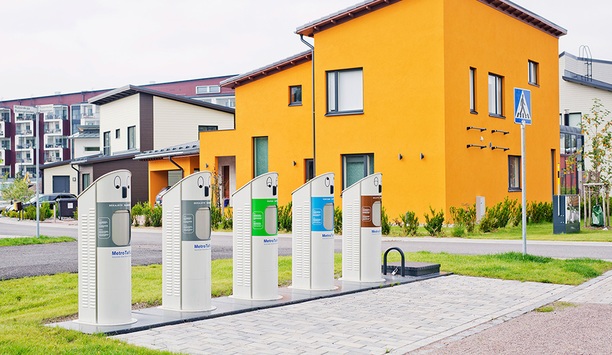 Idesco RFID readers help streamline pneumatic waste collection in residential and industrial sites
Pneumatic collection system saves more than 50% energy in waste transport Finnish cleantech company MariMatic Oy develops and delivers automatic waste collection systems for solid municipal waste using energy-saving pneumatic conveying technology. Their technology simplifies the collection and transport of community waste in residential and industrial sites. Both waste and recyclables are conveyed from collection points to central recycling facilities via underground pneumatic pipes. Their solution is hygienic, safer and much more environmentally-friendly than traditional waste collection. Conveying a ton of waste in a MetroTaifun system uses less than half the energy waste transport vehicles require. Idesco RFID readers To control access to its waste collection points, MariMatic chose Idesco RFID readers. Their IP67 protection class ensures they will reliably resist dirt, dust, a wide temperature range and inclement conditions in their exposed outdoor sites. Their highest-possible IK durability rating further assures the readers' robust resistance to vandalism. Marimatic's VP, Sales & Projects, Mika Koivisto, and their R&D Manager, Niclas Tylli, confirmed their satisfaction with their choice of reader. "Idesco readers and their rugged construction were a perfect fit for our waste collection system", commented Niclas Tylli. Underground siting of waste collection makes particular sense in residential areas. Municipal waste gets transferred immediately to recycling facilities. This then reduces unpleasant odours, eliminates rodent infestations common around waste bins and improves security by lowering waste transport traffic. Access to shared waste Equipping collection points with RFID readers ensures estates' and housing cooperatives' control over their waste collection systems. "It benefits a housing cooperative to control access to their shared waste collection systems, since they pay for waste collection" says Mika Koivisto, MariMatic. In addition to identifying waste systems users, other benefits might be leveraged from RFID-managed waste collection. "In the future, RFID data could lead to enhanced control of waste flows, and enhanced system capacity optimisation", Koivisto says. RFID collects accurate data of movement of persons, vehicles or commodities and reduces manual labour and errors MetroTaifun system The MetroTaifun system is an Automatic Solid Waste Collection System (AWCS) based on pneumatic conveying technology. With MetroTaifun, several waste fractions are easily collected, transported, and then sorted into separate containers, making recycling a practical reality. MetroTaifun is already employed in the city of Tampere in the Vuores area. It has also been employed in the developing areas of Vantaa and Espoo in Finland, in Vällingby Parkstad in Sweden and in Odense, Denmark. MetroTaifun projects are also ongoing in Helsinki, Finland, Sweden, Norway and China, and in Saudi-Arabia where MariMatic builds the world's biggest vacuum conveying system. A system for collecting laundry, in addition to waste, is implemented in Malmi Hospital in Finland and in Henrik Sorensensvei care home in Norway. MariMatic supplies vacuum conveying systems also for transporting food waste in the food industry and kitchens. Idesco Oy RFID technology Idesco Oy is an expert of RFID technology with 27 years of experience. Idesco's RFID readers and transponders, controllers and touch screen devices collect data and improve security in various identification applications around the world. RFID collects accurate data of movement of persons, vehicles or commodities and reduces manual labour and errors. One of the major application fields of RFID is automatic access control according to personal access rights. The obtained data provides diversified possibilities to use it e.g. in time and attendance management.
Featured white papers
A blind spot in governance, risk and compliance
Download
H.265 High Efficiency Coding: Video compression for security applications
Download
How to overcome the storage challenges of adopting surveillance AI
Download