Yale Intruder Alarm Control Panels & Systems
(2)
Browse Intruder Alarm Control Panels & Systems
Intruder alarm system control panel products updated recently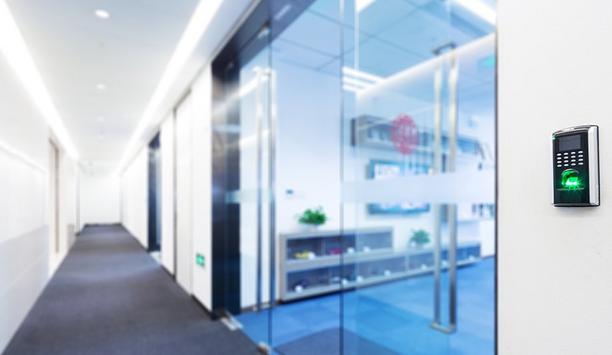 Access control and door entry management: How technology is driving change
Access control and door entry is a huge responsibility, and challenge, for local authorities and housing associations UK wide. For councils, they're accountable for the security and safety of many public facilities such as leisure centres, libraries as well as residential housing developments which are often large scale and home to hundreds of people. Housing associations manage affordable rental housing which also means they're responsible for the appropriate access control management for each individual house or flat. Technology developments have enabled better entry systems that are far more secure yet also more convenient and easier to manage. For example, with modern intercom and access control systems, remote management and communication is something that offers local authorities and housing associations features that enable them to reduce costs and cut their carbon footprints by managing multiple sites from one place. On the other hand, such technological innovation has meant that local authority and housing association specifiers and consultants now have a wide range of systems and products to choose from which can cause issues in ensuring the right system for a specific building or development is chosen. Choosing an appropritate access control system In choosing an appropriate system, local authorities and housing associations need to opt for a cost effective solution that can be easily maintained with excellent support from the manufacturer and guarantees that the system and system parts will remain supported for the duration of its expected life cycle. It is also important that the chosen system is flexible to cater for the varying needs of the tenants and visitors. Of increasing importance is the reduction of anti-social behaviour which new technology can help by providing the use of data loggers which track the use and events of a door entry system, allowing specific evidence to be located by integrating with CCTV. Using technology to our advantage Through advancements in management systems and services, we can gain a much better visual representation of the events and general usage of an intercom entry system and not just its proximity access control. Systems, for example, can now send email alarms or notifications to the administrator or management. We are now able to modify user rights and access levels on the go from a mobile app which enables a much greater control over service and maintenance engineers, such as making sure they have full access when required via an app, rather than arriving to site with the incorrect keys or access fob. Systems, for example, can now send email alarms or notifications to the administrator or management Dealing with tenant's lost and stolen keys has never been so easy either. The blocking or deletion of lost fobs and adding a new fob can be carried out in minutes while at the same time removing the cost of sending an engineer to the development to programme new fobs. This greatly reduces the carbon footprint of the whole task as fobs can now be sent out via post to a secure location for collection. Technology has also helped local authorities and housing associations to overcome the issue of not being able to have a concierge or building manager available 24/7 at some developments. Now with internet communication, it's possible for tenants and visitors to get in touch with someone should they need assistance, whether that's from within the apartment or from an entrance point. For example, lets take the Videx VX2200 with IP concierge integration. This system is exceptionally flexible, enabling calls to be answered on Videx intercoms and also mobile phones if required. With the integration of the IP concierge each block can be either standalone or networked via the internet back to a central control room. Reduced maintenance costs and carbon footprint We work with a wide range of local authorities and housing associations to help them overcome access control and door entry challenges. One organisation we have recently partnered with is The Living Group to help them greatly reduce their maintenance costs and carbon footprint by installing the MiAccess offline proximity system on many of their developments across the North East. Technology developments have enabled better entry systems that are far more secure yet also more convenient and easier to manage By installing an appropriate system, The Living Group has managed to overcome issues caused by the existing system's limitations and also enabled much more flexibility when it comes to effectively managing the access control system of all their included developments. For those responsible for effective and appropriate access control, the management of the systems are easier, quicker and there's no delay or on-going costs for needing a specialist programme to modify fobs and access rights as this can now all carried out in-house. Improved security legislation Further advancements in programmes such as Secured by Design (SBD), a police initiative that improves the security of buildings and their immediate surroundings to provide safe places to live, work and visit, means that there's more security legislation being implemented that's making intercoms and access control more secure, without affecting ease and convenience. Videx holds an SBD accreditation and we know, from first-hand experience, how it's making a difference in keeping tenants safe. When you combine the safety features promoted by an SBD member company like ourselves with the likes of the Videx event logging, image capture and ability to modify access users on the go, for example, we can help to create a very safe and secure environment. Personally, I think there needs to be a greater emphasis on the role of security legislation Technology has completely transformed the way local authorities and housing association are able to choose, install and manage door entry and access control systems for tenants and visitors alike. Personally, I think there needs to be a greater emphasis on the role of security legislation such as Secured by Design to ensure all councils and housing association consultants are up to date with what constitutes a robust and secure system that's also cost effective too. In my role, I see weaknesses in systems and constant ongoing costs that could easily be avoided. For instance, features such as timed remote entry means local authority and housing association management no longer need to worry about keys being lost, the wrong keys being supplied or locks needing to be changed. With new systems such as the Videx MiAccess and Videx WS4 range, we can help to massively reduce a housing association's or council's carbon footprint and engineer costs by allowing them the access to management and control from an offsite location. Crime prevention We can also use live and logged events to help prevent crime in different ways, from antisocial behaviour growing around a tenant being called or visited much more regularly than others, to knowing a tenant is currently still living at a property but isn't paying rent or answering to any correspondence. Technology enables local authorities and housing associations to receive detailed data and therefore behavioural insights on the people under their management and care. If consultants and specifiers are advised on the most appropriate systems that meet their specific entry needs, they can ensure greater, safer and more convenient access control that meets the requirements of both the end user and the those responsible for its effective management.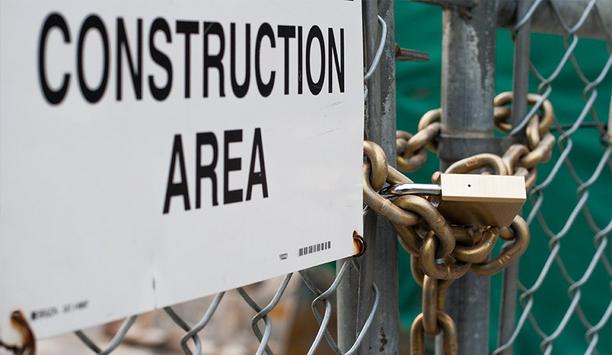 How to deter thieves on construction sites
Construction site theft can cause project delays, property damage and loss of profit for companies in the construction sector. It is imperative to deter thieves from targeting construction sites with the help of construction site security. Here, we look into the various security options and how they can help protect your firm from the threat of a break-in. Construction theft has soared during the COVID-19 Pandemic Construction site theft is an ever-increasing problem in the UK, costing the industry an estimated £800 million per year. Unfortunately, this type of crime has accelerated further throughout lockdown by an estimated 50% due to the abandonment of construction sites across the UK. With many uncertainties around a potential second wave in the UK, it is time for construction firms to enhance their security strategies to help prevent thieves from becoming opportunists on construction sites. Why are construction sites 'easy' targets? Construction sites can easily be targeted, as they typically lack adequate security loss prevention practices. The most popular security-related issues that are leading causes of construction site theft are: Poor overall site security Multiple pieces of equipment sharing the same keys Easy access to open cabs Unsecured sites, particularly at night and over weekends Lack of product identification systems If you do not want your site becoming a costly statistic, you might want to try implementing some or all of these preventive measures. Strengthen your perimeter Putting a clear boundary around a construction site will help to prevent youths and members of the public from inadvertently wandering onto the site. To stop opportunist thieves in their tracks, you will need to go one step further by erecting robust fencing and concrete blocks along with signage warning intruders about the consequences of trespassing. Putting a clear boundary around a construction site will help to prevent youths and members of the public from inadvertently wandering onto the siteIf potential trespassers can see that it would be too challenging to attempt a break-in, then they will look elsewhere to find another construction site which is not as well secured. Lock away valuable tools When considering the vulnerabilities in your construction site, it pays to think about this from the perspective of a criminal. What is it exactly that they are looking for? What can a thief steal easily to make money if they were to remove something from your site? Unfortunately, many construction firms do not lock away their tools, materials or vehicles properly, which makes them an easy target. Ensure valuable tools and materials are locked away and are not left unsecured or lying around. Criminals are mostly interested in scaffolding, bowsers and other valuables that are quick to sell on, so it is important to have a strategy in place to keep these locked away, safe and securely. Put tracking devices in your equipment If you are unable to securely lock away valuable tools, then modern technology makes securing equipment easier than ever before. Tracking devices can be installed onto vehicles and equipment; if any thief is unwise enough to steal from the site, site owners will be able to provide the location to the police who will be able to follow this up. Site owners should also engrave company identification numbers on valuable tools, equipment and vehicles so that it can easily be identified and will serve as proof who it rightly belongs to. Invest in CCTV Closed Circuit Television, otherwise known as CCTV, is renowned for being one of the most effective deterrents for thieves, especially when it comes to construction and building sites.The items that criminals steal from sites are notoriously hard to trace The items that criminals steal from sites are notoriously hard to trace, but if you have CCTV, there is a chance that you can capture clear footage to help bring criminals to justice, such as footage of the vehicle used and the car licence plate. CCTV cameras can help to oversee every inch of a construction site, and can even be hidden out of sight where required. Step up with regular site patrols With a wide range of security monitoring methods available, stepping up on regular site patrols can help to keep track and respond to any criminal activity taking place on your site. Traditional site patrols can be carried out on a schedule by professional SIA-approved security agents. With the presence of guards patrolling a construction site, any criminals in the area will be deterred to force entry onto the site. Schedule supply deliveries on an as-needed basis To prevent an excess of supplies 'sitting around' on the site, construction site managers should instead order what is needed at the time, so that valuable materials are not left around waiting to be stolen for weeks at a time. Good planning and excellent communication between the team will be required so that projects are not delayed, but planning accordingly will help to reduce the chances of theft on a construction site. Drone surveillance As technology becomes more and more advanced, drone surveillance may soon be a security option that many construction sites could benefit from.Many construction firms in the UK are using drone services to provide aerial images, and are seeing huge cost savings by either purchasing and operating their own drones or by hiring out the work to a company equipped to provide imaging.As technology becomes more and more advanced, drone surveillance may soon be a security option With surveillance drones already handling tasks like mapping and surveying of construction sites, one day they may be able to patrol construction sites at night, equipped with motion sensors and infrared or night vision cameras; They could be automatically deployed from a charging station and fly along a pre-programmed route at regular intervals. One to keep an eye on for the near future! Construction site security to help protect your site If you are ready to tighten security on your own construction site, then your starting point will be to identify your main vulnerabilities and get in touch with a reputable security specialist.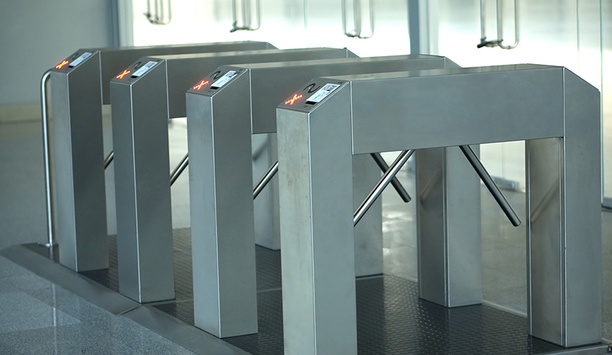 The digital transformation of access control solutions
The safeguarding of premises through the monitoring of entrance and exit points has traditionally been a very manual aspect of security. Human operators have been relied on to make decisions about who to admit and deny based on levels of authorisation and the appropriate credentials. But the access control business, like many industries before it, is undergoing its own digital transformation; one where the protection of premises, assets and people is increasingly delivered by interconnected systems utilising IoT devices and cloud infrastructure to offer greater levels of security and protection. Modern access control solutions range from simple card readers to two factor authentication systems using video surveillance as a secondary means of identification, right through to complex networks of thermal cameras, audio speakers and sensors. These systems, connected through the cloud, can be customised and scaled to meet the precise requirements of today's customer. And it's the ease of cloud integration, combined with open technologies and platforms that is encouraging increasing collaboration and exciting developments while rendering legacy systems largely unfit for purpose. Remote management and advanced diagnostics Cloud technology and IoT connectivity means remote management and advanced diagnostics form an integral part of every security solution.Cloud technology and IoT connectivity means remote management and advanced diagnostics form an integral part of every security solution. For example, as the world faces an unprecedented challenge and the COVID-19 pandemic continues to cause disruption, the ability to monitor and manage access to sites remotely is a welcome advantage for security teams who might otherwise have to check premises in person and risk breaking social distancing regulations. The benefits of not physically having to be on site extend to the locations within which these technologies can be utilised. As an example, within a critical infrastructure energy project, access can be granted remotely for maintenance on hard to reach locations. Advanced diagnostics can also play a part in such a scenario. When access control is integrated with video surveillance and IP audio, real-time monitoring of access points can identify possible trespassers with automated audio messages used to deter illegal access and making any dangers clear. And with video surveillance in the mix, high quality footage can be provided to authorities with real-time evidence of a crime in progress. Comprehensive protection in retail Within the retail industry, autonomous, cashier-less stores are already growing in popularity The use of connected technologies for advanced protection extends to many forward-looking applications. Within the retail industry, autonomous, cashier-less stores are already growing in popularity. Customers are able to use mobile technology to self-scan their chosen products and make payments, all from using a dedicated app. From an access control and security perspective, connected doors can be controlled to protect staff and monitor shopper movement. Remote management includes tasks such as rolling out firmware updates or restarting door controllers, with push notifications sent immediately to security personnel in the event of a breach or a door left open. Remote monitoring access control in storage In the storage facility space, this too can now be entirely run through the cloud with remote monitoring of access control and surveillance providing a secure and streamlined service. There is much to gain from automating the customer journey, where storage lockers are selected online and, following payment, customers are granted access. Through an app the customer can share their access with others, check event logs, and activate notifications. With traditional padlocks the sharing of access is not as practical, and it's not easy for managers to keep a record of storage locker access. Online doors and locks enable monitoring capabilities and heightened security for both operators and customers. The elimination of manual tasks, in both scenarios, represents cost savings. When doors are connected to the cloud, their geographical location is rendered largely irrelevant. Online doors and locks enable monitoring capabilities and heightened security for both operators and customers They become IoT devices which are fully integrated and remotely programmable from anywhere, at any time. This creates a powerful advantage for the managers of these environments, making it possible to report on the status of a whole chain of stores, or to monitor access to numerous storage facilities, using the intelligence that the technology provides from the data it collects. Open platforms power continuous innovation All of these examples rely on open technology to make it possible, allowing developers and technology providers to avoid the pitfalls that come with the use of proprietary systems. The limitations of such systems have meant that the ideas, designs and concepts of the few have stifled the creativity and potential of the many, holding back innovation and letting the solutions become tired and their application predictable. Proprietary systems have meant that solution providers have been unable to meet their customers' requirements until the latest upgrade becomes available or a new solution is rolled out. This use of open technology enables a system that allows for collaboration, the sharing of ideas and for the creation of partnerships to produce ground-breaking new applications of technology. Open systems demonstrate a confidence in a vendor's own solutions and a willingness to share and encourage others to innovate and to facilitate joint learning. An example of the dynamic use of open technology is Axis' physical access control hardware, which enables partners to develop their own cloud-based software for control and analysis of access points, all the while building and expanding on Axis' technology platform. Modern access control solutions range from simple card readers to two factor authentication systems using video surveillance as a secondary means of identification Opportunities for growth Open hardware, systems and platforms create opportunities for smaller and younger companies to participate and compete, giving them a good starting point, and some leverage within the industry when building and improving upon existing, proven technologies. This is important for the evolution and continual relevance of the physical security industry in a digitally enabled world. Through increased collaboration across technology platforms, and utilising the full range of possibilities afforded by the cloud environment, the manufacturers, vendors and installers of today's IP enabled access control systems can continue to create smart solutions to meet the ever-changing demands and requirements of their customers across industry.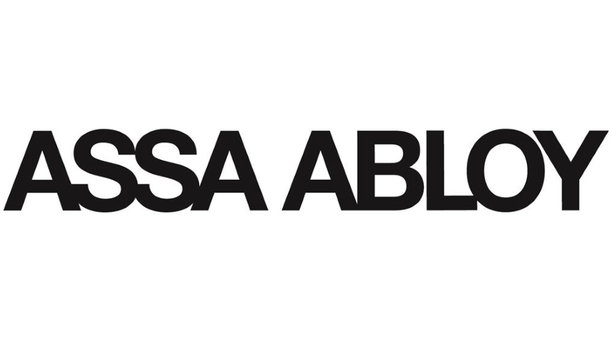 ASSA ABLOY unveils the latest in 'curb-to-core' solutions at ISC West 2020
As SIA's 2020 Member of the Year, ASSA ABLOY's presence at ISC West 2020 will include an enhanced booth experience, showcasing a suite of new product innovations that help security professionals create access in smart and efficient ways. "Security professionals are experiencing rapid industry change, which is why ASSA ABLOY is focused on educating customers about the latest curb-to-core solutions," said Mark Duato, Executive Vice President of Aftermarket Solutions at ASSA ABLOY Opening Solutions America. "We intimately understand our customers' challenges and have built a comprehensive suite of products and services that bring them smarter, simplified and intuitive solutions to help grow their businesses." Providing Security and Access Control from Curb to Core ASSA ABLOY is a manufacturer that can provide doors, frames, mechanical and electronic access control to secure all of the openings in a myriad of facility types. Attendees will experience this broad range of solutions in a reimagined, user-friendly booth that highlights both individual products and complete, full-size door openings. Some of the latest innovations include: Building Envelope Adams Rite P8800 Pullman Rim Exit Device: This rim exit device is designed for narrow stile aluminium applications that require a life-safety exit device with a Pullman latching solution for use in retail storefronts, multi-use commercial offices, schools, medical centres and financial institutions. Norton 6300 Series Low Energy Operator: With a modular design and simple controls, this operator has a broad set of intelligent functions, such as power close, latch assist and obstruction detection to secure moderate to high traffic openings. Yale nexTouch Keypad Exit Trim: Ideal for commercial and multi-family environments, this exit trim provides the latest in keypad access with key-free convenience as an upgrade or retrofit solution. Interior Solutions Enhanced credential support across the Aperio family of wireless devices: Now offering support for mobile access via BLE (Bluetooth Low Energy) or NFC, the Aperio wireless solution provides complete flexibility for your mobile access deployments. Securitron AQL Power Series: This customisable, intelligent power supply system provides improved functionality and efficiency through remote monitoring, with the ability to power a single electrified door opening or hundreds of access points. Status Indicators: The new status indicator option for Corbin Russwin ML2000 Series and SARGENT 8200 Series mortise locks features a 180° window design providing optimised visibility for the locked/unlocked door status, enhancing the privacy and emergency preparedness needs of any facility. RITE Slide: This acoustically-rated, soft close sliding door has a modern aesthetic design, ideal for medical rooms, patient rooms, offices and hospitality. Specialty Solutions Ultra-Light UL8 Bullet Resistant Door: Using an ultra-lightweight patented core, this door is over 50% lighter than conventional bullet-resistant doors. Real-world installation The full-size door display features complete solutions, typical of what you might find in vertical markets like government, education, healthcare, retail, multi-family, deco, glass and more. These doorways offer a unique opportunity to witness a 'real-world' installation and understand the complexities of their interactions. ASSA ABLOY is again hosting their annual USO Bag Build. Attendees can stop by the booth on March 19 from 1- 4 p.m. to pack supplies for military personnel leaving for or returning from deployment, awaiting the arrival of their personal luggage. ASSA ABLOY's sister companies will also be onsite, including HID Global (booth# 11063), Alarm Controls (booth# 9077), Ameristar (booth# 9073), Abloy Security (booth# 7055) Traka (booth# 7041), August Home / Yale (booth# 32081), and LifeSafety Power (booth 14115).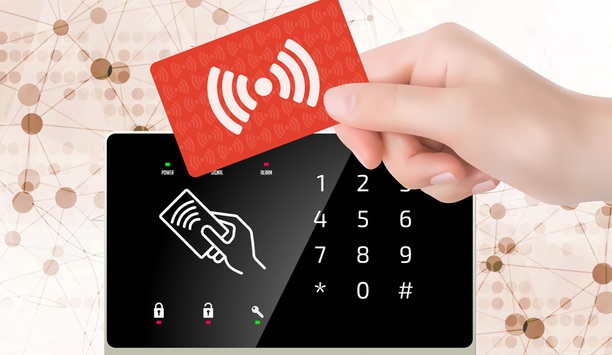 Wireless access control sees major growth in 2016
The shift from wired to wireless access control was expected to gather pace in 2016—and that has happened. This year we at Assa Abloy surveyed a large cross-section of security professionals, seeking their insight into the changing market. Comparing our data with research we did in 2014 showed a clear trend towards wireless access control. Wireless access data Our 2014 survey found 23% of commercial properties using a wireless or hybrid wired/wireless access control system. By 2016, that was 29%, with 5% of premises already fully wireless. We know we're on the right track: ASSA ABLOY has invested heavily in market and product research, and we will continue. More card- and key-based wireless access control products are releasing through 2017 and beyond. We see a parallel trend in the residential market. Connected smart door locks, as part of smart homes, are becoming more high-profile, vindicating our investment in this sector. Our Yale brand has the largest range of smart door locks on the market.Efficient security solutions In 2016, more efficient security solutions have been right at the top of the agenda. Corporate and public sector budgets are tight, and that is likely to continue. On the commercial side, customers increasingly demand access control solutions that integrate with their current building management systems, even if those are made by different manufacturers. That's why our Aperio wireless locks, cylinders, and escutcheons are built to open standards, for example. On the domestic side, connected living is taking off Connected living solutions Solutions must be easy to manage with low installation and maintenance costs, which is a major benefit of wireless access control. On the domestic side, connected living is taking off. More service providers in the domestic market—from energy suppliers to telecoms and security providers—are offering smart door locks as part of connected living solutions to their customers. Access control in 2016 Looking ahead to 2017, interoperability and compatibility will be increasingly important in commercial access control, as customers expect multiple systems to integrate seamlessly. In smart-home technologies, too: Platforms like Samsung SmartThings, the UK's O2 Home, innogy SmartHome in Germany and many others are critical to the growth of smart-home security. We also see a growing role for access control solutions in small and medium-sized businesses. Wireless access systems like our SMARTair or CLIQ Go product line make it more affordable and easier to install and run than ever. See the full coverage of 2016/2017 Review and Forecast articles here Save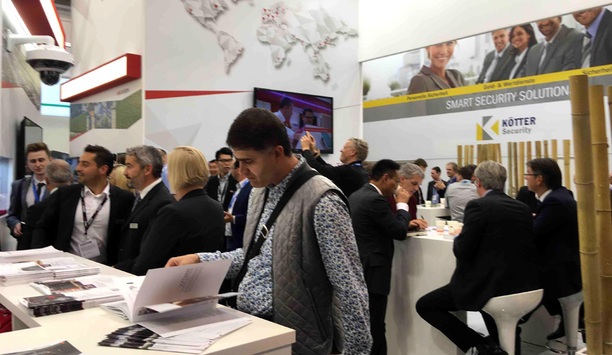 Dispatches from Security Essen 2016: Four-day show targets Europe
There was another big trade show last week – the four-day Security Essen event in Germany. I didn't attend, but several of my SourceSecurity.com colleagues report it was a busy show from start to finish, with the halls devoted to video/CCTV and access control dominating the show. The other halls were quieter, with smaller stands. Hot topics included big data, machine learning, mobile credentials, storage and an emphasis on solutions (rather than products). The exhibit hall was a bit of a maze, but attendees managed to find their way to the various stands. Three big companies – Bosch, Siemens and Honeywell – were conspicuously absent from their usual large role at Security Essen, and there was mixed feedback about the impact of their absence on the larger show. Without three gigantic stands to concentrate the footfall, attendees seemed more spread out than clustered. Hands-on, technical displays Hands-on displays with plenty of technical detail were the norm, encouraging attendees to interact with the products. The ASSA ABLOY stand, huge as always, reflected the continuing popularity of key systems in the German, Swiss and Austrian markets. ASSA ABLOY's Yale also featured a home automation zone. Hands-on displays with plentyof technical detail were thenorm, encouraging attendeesto interact with the products Hikvision envisions cameras coming very soon with "deep learning" capabilities. These cameras, combined with big data applications, are the future of smart traffic systems, for example. Deep learning systems will replace traditional licence plate recognition (ANPR) and analyse electronic data about cars, rather than relying on number plates, says the company. Hikvision also highlighted multi-sensor cameras that can cover a large area and reduce the cost-per-channel – they have big projects in China and Southeast Asia. Hikvision's privacy masking functionality is popular in Europe because of privacy regulations. Fujifilm demonstrated its impressive zoom lens series, featuring 60x zoom, long focal length and full HD quality, for use in airports and perimeter protection. Stabilisation is important with zoom because even slight movement can have a large effect, says the company. In Fujifilm lenses, the stabilisation is optical-based (in the lens), rather than software-based. Another stand that drew attention was Nedap, where a tiered seating area was provided for visitors to view video projected on a back wall. New laws in the Netherlands and France require that no information can go outside government buildings, thus requiring closed security systems, according to Nedap. It's a trend likely to follow in the European Union, with similar laws potentially impacting hospitals and banking as well as government, says Nedap. This is why they are working with partner AET Europe to ensure that encrypted communications are secure between all elements of an IT-based access control system. Solutions – not just products The need to provide solutions rather than "just products" was a repeated theme. One solutions provider is MOBOTIX, which highlighted a new corporate design with fresher and more unified branding. The solutions approach includes analytics and people counting embedded for inventory optimisation and business intelligence. MOBOTIX is releasing new plug-and-play bundles to combat the perception that the company's technology is not easy to use. There is also a 4K bundle with NAS (network attached) storage – all preconfigured; just power it up and it will run. MOBOTIX is releasing new plug-and-play bundles tocombat the perception thatthe company's technologyis not easy to use Sony also offered solutions, including their intelligent approach to 4K, which they say overcomes traditional concerns with the higher-resolution technology. Sony also displayed "glass-to-glass" technology, streaming 4K cameras directly to a screen with no PC in between. Even with the company shifting to end-to-end solutions, their cameras are still at the core of the portfolio, including an accent on low-light and changing light conditions. Adding ROI was another hot topic for exhibitors. MOBOTIX emphasised its process monitoring capabilities, as did Geutebrück. VIVOTEK highlighted combining a people-counting solution with other retail data for business intelligence. Contrary to the focus on solutions was LTV Europe, a video company that keeps the attention on products. LTV emphasises personal service and a fresh approach rather than competing with bigger providers. Focus on storage and automation The themes my colleagues heard at Security Essen were not unlike those we heard recently at ASIS and earlier this year at IFSEC and even ISC West. More companies are looking to expand into non-traditional applications beyond security, such as asset tracking and logistics/delivery. Another example: Sony suggested using video to monitor rivers and lakes water levels for flood warnings. Quantum is keeping itsattention on storage, whileaddressing the IT department'sneed for data protection Quantum is keeping its attention on storage, while addressing the IT department's need for data protection. The new StorNext scalable storage system, which can handle 4K, integrates various tiers of storage appropriate to varying workflows and business needs. For example, retrieval can be faster for more valuable data, thus maximising value while minimising the overall cost. Allegion is rolling out products that combine electronic and mechanical locks from subsidiary SimonsVoss and the Allegion portfolios. Allegion wants to position itself as electronic access control expert. Paxton highlighted a building automation system, Paxton net10, which is aimed at small and medium enterprises (SMEs) and works on mobile credentials as well as cards. They're looking to build this kind of technology into future products. Another company, AxxonSoft, is pushing strongly to establish its brand in the United States – something to watch in 2017. SALTO also highlighted cloud-based mobile access control: They have developed a Keys as a Service system, SALTO KS, which allows businesses to grant access remotely while viewing a video of the door. Four busy days in Germany Security Essen is an international show, but the emphasis was on German, Austrian and Swiss companies and larger companies targeting those markets. There was more of a continental Europe "flavour" compared to IFSEC's focus on the U.K. market. Four days is a long time for a trade show – my feet are shot after two and a half days! But my colleagues agree it was time well spent, if for nothing else than getting to watch an 8-foot-tall robot dance around Hall 3.
Related white papers
Security investments retailers should consider for their 2021 budget