Yale Intruder Alarm Control Panels & Systems
(2)
Browse Intruder Alarm Control Panels & Systems
Intruder alarm system control panel products updated recently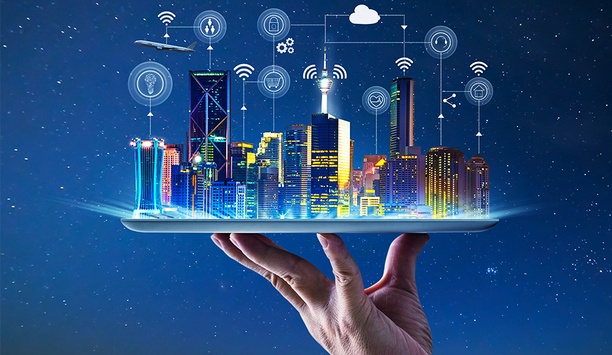 Security and safety drive smart building strategies for the future
Johnson Controls recently unveiled the findings of its 2018 Energy Efficiency Indicator (EEI) survey that examined the current and planned investments and key drivers to improve energy efficiency and building systems integration in facilities. Systems integration was identified as one of the top technologies expected to have the biggest impact on the implementation in smart buildings over the next five years, with respondents planning to invest in security, fire and life-safety integrations more so than any other systems integration in the next year. As advanced, connected technologies drive the evolution of smart buildings, security and safety technologies are at the center of more intelligent strategies as they attribute to overall building operations and efficiencies. SourceSecurity.com spoke with Johnson Controls, Building Solutions, North America, VP of Marketing, Hank Monaco, and Senior National Director of Municipal Infrastructure and Smart Cities, Lisa Brown, about the results of the study, smart technology investments and the benefits of a holistic building strategy that integrates security and fire and life-safety systems with core building systems. Q: What is the most striking result from the survey, and what does it mean in the context of a building's safety and security systems? The results show an increased understanding about the value of integrating safety and security systems with other building systems Hank Monaco: Investment in building system integration increased 23 percent in 2019 compared to 2018, the largest increase of any measure in the survey. When respondents were asked more specifically what systems they we planning to invest in over the next year, fire and life safety integration (61%) and security system integration (58%) were the top two priorities for organisations. The results show an increased understanding about the value of integrating safety and security systems with other building systems to improve overall operations and bolster capabilities beyond the intended function of an individual system. Q: The survey covers integration of fire, life safety and security systems as part of "smart building" systems. How do smarter buildings increase the effectiveness of security and life safety systems? Hank Monaco: A true "smart building" integrates all building systems – security, fire and life-safety, HVAC, lighting etc. – to create a connected, digital infrastructure that enables individual technologies to be more intelligent and perform more advanced functions beyond what they can do on their own. For example, when sensors and video surveillance are integrated with lighting systems, if abnormal activity is detected on the building premise, key stakeholders can be automatically alerted to increase emergency response time. With integrated video surveillance, they also gain the ability to access surveillance footage remotely to assess the situation. When sensors and video surveillance are integrated with lighting systems abnormal activity on the premise can automatically be detected Q: How can integrated security and life safety systems contribute to greater energy efficiency in a smart building environment? Hank Monaco: Security, fire and life-safety systems can help to inform other building systems about how a facility is used, high-trafficked areas and the flow of occupants within a building. Integrated building solutions produce a myriad of data that can be leveraged to increase operational efficiencies. From an energy efficiency standpoint, actionable insights are particularly useful for areas that are not frequently occupied or off-peak hours as you wouldn't want to heat or cool an entire building for just one person coming in on the weekend. When video surveillance is integrated with HVAC and lighting systems, it can monitor occupancy in a room or hallway. The video analytics can then control the dimming of lights and the temperature depending on occupant levels in a specific vicinity. Similarly, when access control systems are integrated with these same systems, once a card is presented to the reader, it can signal the lights or HVAC system to turn on. In this example, systems integration can ultimately help enable energy savings in the long run. Security and life safety systems contribute to help enable greater energy efficiency and energy savings in the long run Q: What other benefits of integration are there (beyond the core security and life safety functions)? Hank Monaco: Beyond increased security, fire and life-safety functions, the benefits of systems integration include: Increased data and analytics to garner a holistic, streamlined understanding of how systems function and how to improve productivity Ability to track usage to increase efficiency and reduce operational costs Enhanced occupant experience and comfort Increased productivity and workflow to support business objectives Smart-ready, connected environment that can support future technology advancements Q: What lesson or action point should a building owner/operator take from the survey? How can the owner of an existing building leverage the benefits of the smart building environment incrementally and absent a complete overhaul? Lisa Brown: Johnson Controls Energy Efficiency Indicator found that 77% of organisations plan to make investments in energy efficiency and smarter building technology this year. This percentage demonstrates an increased understanding of the benefits of smart buildings and highlights the proactive efforts building owners are taking to adopt advanced technologies. There is an increased understanding that buildings operate more effectively when different building systems are connected As smart buildings continue to evolve, more facilities are beginning to explore opportunities to advance their own spaces. A complete overhaul of legacy systems is not necessary as small investments today can help position a facility to more easily adopt technologies at scale in the future. As a first step, it's important for building owners to conduct an assessment and establish a strategy that defines a comprehensive set of requirements and prioritises use-cases and implementations. From there, incremental investments and updates can be made over a realistic timeline. Q: What is the ROI of smart buildings? Lisa Brown: As demonstrated by our survey, there is an increased understanding that buildings operate more effectively when different building systems are connected. The advanced analytics and more streamlined data that is gathered through systems integration can provide the building-performance metrics to help better understand the return on investment (ROI) of the building systems. This data is used to better understand the environment and make assessments and improvements overtime to increase efficiencies. Moreover, analytics and data provide valuable insights into where action is needed and what type of return can be expected from key investments.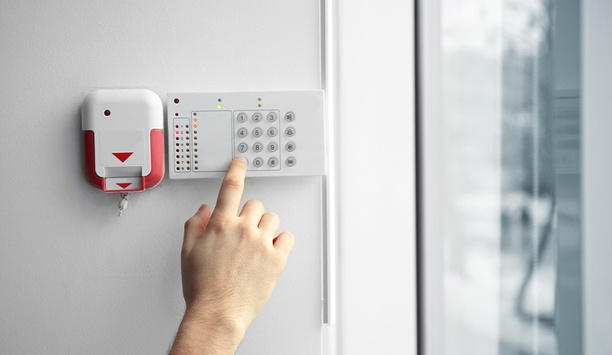 Verifying audio alarm notifications: why secondary source verification is vital
Across the country, law enforcement officers are finding it increasingly difficult to respond to the near overwhelming number of calls coming from security alarms. Police departments commonly define a false alarm as a call, which upon investigation, shows no evidence of criminal activity, such as broken windows, forced doors, items missing, or people injured. While false alarms bog down police, they can also negatively impact customers and integrators. End users can expect hefty fines for false alarm responses, and when these customers receive large bills from the city, many turn to installers, dealers, and even manufacturers expecting them to accept the responsibility and pay the bill. What first brought the issue of alarm verification to your attention? It is crucial to both see a situation and concurrently listen to any corresponding sounds to gain full insight I've been aware of the problem of false alarms for about 5 years. I believed audio capture, through microphone deployment, could be an active part of the solution when used as a second source for indicating 'out of the norm' activity and as an equal component with the video surveillance technology. In 2015, I found similarly minded security professionals when introduced to the Partnership for Priority Verified Alarm Response. After reading PPVAR's paper on 'Audio Verified Alarms Best Practices; [April 2015],' I knew that the Partnership was on to something important. In our lives, two of the five senses we count on day-in and day-out are sight and sound. It is crucial to both see a situation and concurrently listen to any corresponding sounds to gain full insight. What is the false alarm rate? In 2016, the International Association of Chiefs of Police reported that over 98 percent of all alarm calls in the United States were false. This number is obviously staggering, and something we need to work towards correcting. Why did this issue resonate so strongly with you? When I first investigated this issue, I was sure that the security industry would have already recognised this and was acting to ensure improved alarm verification, preferably through a combination of audio and video technologies. However, I quickly saw that this was not the case, or even close to the norm. I have questioned the rationale behind the lack of adoption and found the deployment of audio is often hindered by the concern of privacy. I've spearheaded many initiatives to explain the monitoring policies surrounding audio As CEO of Louroe Electronics, I've spearheaded many initiatives to explain the monitoring policies surrounding audio. I've had to reassure many security personnel and customers how the law supports the use of audio in public places as long as there is no expectation of privacy. By dispelling fears with facts around deploying and implementing audio sensors, customers can confidently include audio in their surveillance systems and gain a more effective security solution. Who is affected by this? Truth be told, everyone from the end user to the manufacturer is affected by this issue. Not to mention the strain this puts on law enforcement who are tired of 'wasting time' and effort out in the field on these nuisance alerts. When an end user receives a bill for their false alarm, many of them will immediately blame the integrator and or the monitoring center for a faulty set up and management and expect the integrator to remedy the situation, including carry the burden of paying the fines. The integrator, on the other hand, will turn to the manufacturer, assuming faulty equipment and installation instructions; therefore, looking for reimbursement for the cost. What is the average false alarm fee? It depends on many factors, and especially your first responder assigned location for responseIt depends on many factors, and especially your first responder assigned location for response. According to the Urban Institute, fees generally range from $25-$100 for the first offense, rising as high as a few thousand dollars per false alarm if a location has a large number in a single year. What's worse, in extreme cases, alarm systems may even be blacklisted by the police dispatch center if they have raised too many false alarms in the past. Why do you believe audio is the ideal technology for secondary source verification? Video surveillance has been the main option for security monitoring and alarm validation for decades, however industry professionals are realising that video alone is not enough. Video only tells half of the story, by adding audio capture, the responsible party gains a turnkey solution with the ability to gather additional evidence to verify alerts and expand overall awareness. In reality, audio's range is greater than the field of view for a camera. Sound pickup is 360 degrees, capturing voices, gunshots, breaking glass, sirens, or other important details that a fixed camera many not see. How would a secondary source verification system work with audio? Using a video monitoring solution equipped with audio, the microphone will pick up the sounds at the time a visual alert or alarm is triggered. If embedded with classification analytics, the microphone will send alerts for specific detected sounds. The captured audio, and any notifications are immediately sent to the monitoring station, where trained personnel can listen to the sound clip, along with live audio and video from their station. When law enforcement receives a validated alarm, they can better prioritise the response From here, an informed decision can then be made about the validity of the alarm, along with what the current threat is at the location. If the alarm is in fact valid, the information is then passed along to the law enforcement within minutes. When law enforcement receives a validated alarm, they can better prioritise the response. It also provides more information in a forensic evaluation. Are there any additional resources you would suggest looking into? Yes, we would suggest looking into the following to see a few different perspectives on the matter: NSA Support For 2018 Model Ordinance For Alarm Management and False Alarm Reduction Partnership for Priority Verified Alarm Response Support for the Term "Verified Alarm" and Prioritising Verified Alarm Responses Urban Institute Opportunities for Police Cost Savings without Sacrificing Service Quality: Reducing False Alarms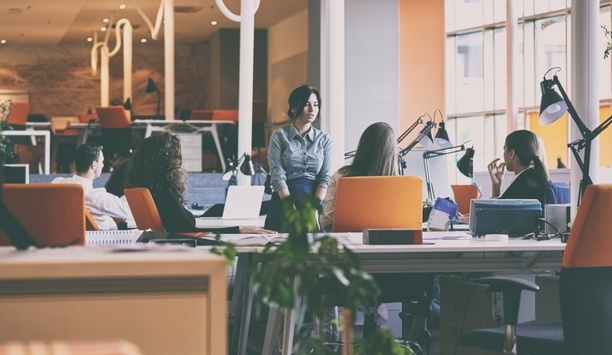 Integrated security systems for medium and large-sized offices
If you're responsible for a medium or large-sized office, it's more important than ever that you have access to a means of ensuring people's safety, managing risks and fraud, and protecting property. Any security system that you employ must therefore meet the most demanding commercial requirements of today's offices, and tomorrow's. This means thinking beyond a basic intrusion system and specifying a comprehensive solution that integrates smart features like access control, video management and intelligent video analytics. Because only then will you have security you can trust, and detection you can depend on. Reliable entry management Access control systems have been developed that guarantee reliable entry management for indoors and outdoors Access control is becoming increasingly important for ensuring the security of office buildings, but as the modern workplace evolves you're unlikely to find a one-size-fits-all solution. Today, it's commonplace to control entry to individual rooms or restricted areas and cater to more flexible working hours that extend beyond 9 to 5, so a modern and reliable access control system that exceeds the limitations of standard mechanical locks is indispensable. Access control systems have been developed that guarantee reliable entry management for indoors and outdoors. They use state-of-the-art readers and controllers to restrict access to certain areas, ensuring only authorised individuals can get in. With video cameras located within close proximity you can then monitor and record any unauthorised access attempts. The system can also undertake a people-count to ensure only one person has entered using a single pass. Scalable hardware components As previously mentioned, there is no one-size-fits-all system, but thanks to the scalability of the hardware components, systems can adapt to changing security requirements. For example, you can install Bosch's Access Professional Edition (APE) software for small to medium-sized offices, then switch to the more comprehensive Access Engine (ACE) of the Building Integration System (BIS) when your security requirements grow. And, because the hardware stays the same, any adaptations are simple. APE's 'permanent open' functionality allows employees and guests to enter designated areas easily and conveniently The APE software administers up to 512 readers, 10,000 cardholders and 128 cameras, making it suitable for small to medium-sized buildings. With functions like badge enrollment, entrance control monitoring and alarm management with video verification it provides a high level of security and ensures only authorised employees and visitors are able to enter certain rooms and areas. Of course, there will always be situations when, for convenience, you need certain doors to be permanently open, such as events and open days. APE's 'permanent open' functionality allows employees and guests to enter designated areas easily and conveniently. Growing security needs You switch to the Bosch Building Integration System (BIS), without having to switch hardware (it stays the same, remember?). This is a software solution that manages subsystems like access control, video surveillance, fire alarm, public address or intrusion systems, all on a single platform. It is designed for offices with multiple sites and for large companies with a global presence. Bosch Building Integration System (BIS) manages subsystems like access control, video surveillance, fire alarm, public address or intrusion systems, all on a single platform The BIS Access Engine (ACE) administers up to 10,000 readers and 80 concurrent workplace clients per server, and 200,000 cardholders per AMC. An additional benefit to security officers is the ability to oversee cardholders and authorisations through the central cardholder management functionality and monitor all access events and alarms from every connected site. For consistency, multi-site cardholder information and access authorisations can be created on a central server and replicated across all connected site servers, which means the cardholder information is always up to date and available in every location. Intrusion alarm systems Bosch B Series and G Series intrusion control panels can also send personal notifications via text or email Securing all perimeter doors is vital when protecting employees, visitors and intellectual property. Doors are opened and closed countless times during business hours, and when intentionally left open, your office is vulnerable to theft, and the safety of your employees is compromised. For this reason, intrusion control panels have been developed with advanced features to ensure all perimeter doors are properly closed, even when the system is not armed. If a door remains open for a period of time (you can specify anything from one second to 60 minutes), the system can be programmed to automatically take action. For example, it can activate an audible alert at the keypad to give employees time to close the door. Then, if it is still not closed, it will send a report to a monitoring center or a text directly to the office manager, and when integrated with video it can even send an image of the incident to a mobile device. Customised intrusion systems What about people who need to access your building outside of working hours, like cleaning crews? Your intruder system allows you to customise the way it operates with a press of a button or swipe of a card. This level of control enables you to disarm specific areas, bypass points and unlock doors for cleaning crews or after-hours staff, whilst keeping server rooms, stock rooms and executive offices safe and secure. Bosch B Series and G Series intrusion control panels can also send personal notifications via text or email. You can program the panel to send you opening, closing, and other event alerts, which means you don't have to be on-site to keep track of movements in and around your facility. Video management system A video management system will add a next level of security to your access control system Every office building has different video security requirements depending on the location, size and nature of the business. Some offices may only need basic functions such as recording and playback, whereas others may need full alarm functionalities and access to different sites. A video management system will add a next level of security to your access control system. For example, the video system can provide seamless management of digital video, audio and data across IP networks for small to large office buildings. It is fully integrated and can be scaled according to your specific requirements. The entry-level BVMS Viewer is suitable for small offices that need to access live and archived video from their recording solutions. With forensic search it enables you to access a huge recording database and scan quickly for a specific security event. For larger offices, embellished security functions for the BVMS Professional version can manage up to 2,000 cameras and offers full alarm and event management Full alarm and event management For larger offices, embellished security functions for the BVMS Professional version can manage up to 2,000 cameras and offers full alarm and event management. It's also resilient enough to remain operative should both Management and Recording Servers fail. Large multi-national companies often need access to video surveillance systems at numerous sites, which is why BVMS Professional allows you to access live and archived video from over 10,000 sites across multiple time zones from a single BVMS server. When integrated with the BVMS Enterprise version multiple BVMS Professional systems can be connected so every office in the network can be viewed from one security center, which provides the opportunity to monitor up to 200,000 cameras, regardless of their location. Essential Video Analytics Video analytics acts as the brain of your security system, using metadata to add sense and structure to any video footage you capture If your strategy is to significantly improve levels of security, video analytics is an essential part of the plan. It acts as the brain of your security system, using metadata to add sense and structure to any video footage you capture. In effect, each video camera in your network becomes smart to the degree that it can understand and interpret what it is seeing. You simply set certain alarm rules, such as when someone approaches a perimeter fence, and video analytics alerts security personnel the moment a rule is breached. Smart analytics have been developed in two formats. Essential Video Analytics is ideal for small and medium-sized commercial buildings and can be used for advanced intrusion detection, such as loitering alarms, and identifying a person or object entering a pre-defined field. It also enables you to instantly retrieve the right footage from hours of stored video, so you can deal with potential threats the moment they happen. Essential Video Analytics also goes beyond security to help you enforce health and safety regulations such as enforcing no parking zones, detecting blocked emergency exits or ensuring no one enters or leaves a building via an emergency exit; all measures that can increase the safety of employees and visitors inside the building. Intelligent Video Analytics Intelligent Video Analytics have the unique capability of analysing video content over large distances Intelligent Video Analytics have the unique capability of analysing video content over large distances, which makes it ideally suited to more expansive office grounds or securing a perimeter fence. It can also differentiate between genuine security events and known false triggers such as snow, rain, hail and moving tree branches that can make video data far more difficult to interpret. The final piece in your security jigsaw is an intelligent camera. The latest range of Bosch 'i' cameras have the image quality, data security measures, and bitrate reduction of <80%. And, video analytics is standard. Be prepared for what can't be predicted. Although no-one can fully predict what kind of security-related event is around the corner, experience and expertise will help make sure you're always fully prepared.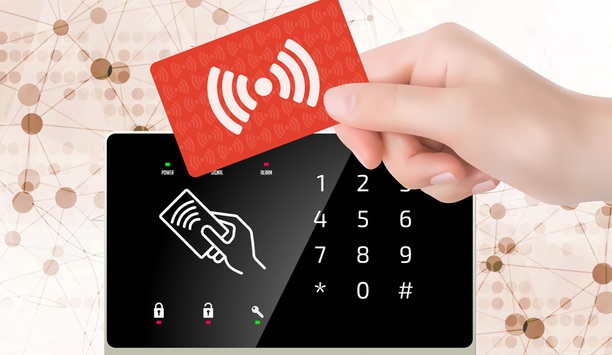 Wireless access control sees major growth in 2016
The shift from wired to wireless access control was expected to gather pace in 2016—and that has happened. This year we at Assa Abloy surveyed a large cross-section of security professionals, seeking their insight into the changing market. Comparing our data with research we did in 2014 showed a clear trend towards wireless access control. Wireless access data Our 2014 survey found 23% of commercial properties using a wireless or hybrid wired/wireless access control system. By 2016, that was 29%, with 5% of premises already fully wireless. We know we're on the right track: ASSA ABLOY has invested heavily in market and product research, and we will continue. More card- and key-based wireless access control products are releasing through 2017 and beyond. We see a parallel trend in the residential market. Connected smart door locks, as part of smart homes, are becoming more high-profile, vindicating our investment in this sector. Our Yale brand has the largest range of smart door locks on the market.Efficient security solutions In 2016, more efficient security solutions have been right at the top of the agenda. Corporate and public sector budgets are tight, and that is likely to continue. On the commercial side, customers increasingly demand access control solutions that integrate with their current building management systems, even if those are made by different manufacturers. That's why our Aperio wireless locks, cylinders, and escutcheons are built to open standards, for example. On the domestic side, connected living is taking off Connected living solutions Solutions must be easy to manage with low installation and maintenance costs, which is a major benefit of wireless access control. On the domestic side, connected living is taking off. More service providers in the domestic market—from energy suppliers to telecoms and security providers—are offering smart door locks as part of connected living solutions to their customers. Access control in 2016 Looking ahead to 2017, interoperability and compatibility will be increasingly important in commercial access control, as customers expect multiple systems to integrate seamlessly. In smart-home technologies, too: Platforms like Samsung SmartThings, the UK's O2 Home, innogy SmartHome in Germany and many others are critical to the growth of smart-home security. We also see a growing role for access control solutions in small and medium-sized businesses. Wireless access systems like our SMARTair or CLIQ Go product line make it more affordable and easier to install and run than ever. See the full coverage of 2016/2017 Review and Forecast articles here Save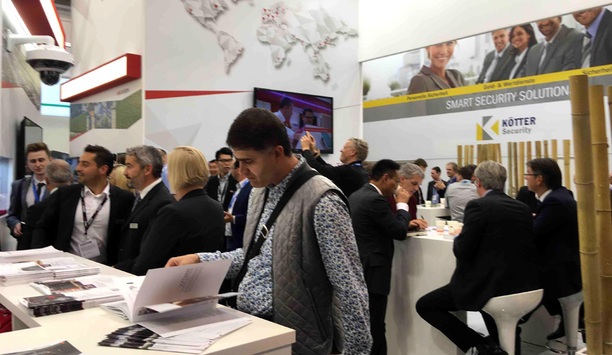 Dispatches from Security Essen 2016: Four-day show targets Europe
There was another big trade show last week – the four-day Security Essen event in Germany. I didn't attend, but several of my SourceSecurity.com colleagues report it was a busy show from start to finish, with the halls devoted to video/CCTV and access control dominating the show. The other halls were quieter, with smaller stands. Hot topics included big data, machine learning, mobile credentials, storage and an emphasis on solutions (rather than products). The exhibit hall was a bit of a maze, but attendees managed to find their way to the various stands. Three big companies – Bosch, Siemens and Honeywell – were conspicuously absent from their usual large role at Security Essen, and there was mixed feedback about the impact of their absence on the larger show. Without three gigantic stands to concentrate the footfall, attendees seemed more spread out than clustered. Hands-on, technical displays Hands-on displays with plenty of technical detail were the norm, encouraging attendees to interact with the products. The ASSA ABLOY stand, huge as always, reflected the continuing popularity of key systems in the German, Swiss and Austrian markets. ASSA ABLOY's Yale also featured a home automation zone. Hands-on displays with plentyof technical detail were thenorm, encouraging attendeesto interact with the products Hikvision envisions cameras coming very soon with "deep learning" capabilities. These cameras, combined with big data applications, are the future of smart traffic systems, for example. Deep learning systems will replace traditional licence plate recognition (ANPR) and analyse electronic data about cars, rather than relying on number plates, says the company. Hikvision also highlighted multi-sensor cameras that can cover a large area and reduce the cost-per-channel – they have big projects in China and Southeast Asia. Hikvision's privacy masking functionality is popular in Europe because of privacy regulations. Fujifilm demonstrated its impressive zoom lens series, featuring 60x zoom, long focal length and full HD quality, for use in airports and perimeter protection. Stabilisation is important with zoom because even slight movement can have a large effect, says the company. In Fujifilm lenses, the stabilisation is optical-based (in the lens), rather than software-based. Another stand that drew attention was Nedap, where a tiered seating area was provided for visitors to view video projected on a back wall. New laws in the Netherlands and France require that no information can go outside government buildings, thus requiring closed security systems, according to Nedap. It's a trend likely to follow in the European Union, with similar laws potentially impacting hospitals and banking as well as government, says Nedap. This is why they are working with partner AET Europe to ensure that encrypted communications are secure between all elements of an IT-based access control system. Solutions – not just products The need to provide solutions rather than "just products" was a repeated theme. One solutions provider is MOBOTIX, which highlighted a new corporate design with fresher and more unified branding. The solutions approach includes analytics and people counting embedded for inventory optimisation and business intelligence. MOBOTIX is releasing new plug-and-play bundles to combat the perception that the company's technology is not easy to use. There is also a 4K bundle with NAS (network attached) storage – all preconfigured; just power it up and it will run. MOBOTIX is releasing new plug-and-play bundles tocombat the perception thatthe company's technologyis not easy to use Sony also offered solutions, including their intelligent approach to 4K, which they say overcomes traditional concerns with the higher-resolution technology. Sony also displayed "glass-to-glass" technology, streaming 4K cameras directly to a screen with no PC in between. Even with the company shifting to end-to-end solutions, their cameras are still at the core of the portfolio, including an accent on low-light and changing light conditions. Adding ROI was another hot topic for exhibitors. MOBOTIX emphasised its process monitoring capabilities, as did Geutebrück. VIVOTEK highlighted combining a people-counting solution with other retail data for business intelligence. Contrary to the focus on solutions was LTV Europe, a video company that keeps the attention on products. LTV emphasises personal service and a fresh approach rather than competing with bigger providers. Focus on storage and automation The themes my colleagues heard at Security Essen were not unlike those we heard recently at ASIS and earlier this year at IFSEC and even ISC West. More companies are looking to expand into non-traditional applications beyond security, such as asset tracking and logistics/delivery. Another example: Sony suggested using video to monitor rivers and lakes water levels for flood warnings. Quantum is keeping itsattention on storage, whileaddressing the IT department'sneed for data protection Quantum is keeping its attention on storage, while addressing the IT department's need for data protection. The new StorNext scalable storage system, which can handle 4K, integrates various tiers of storage appropriate to varying workflows and business needs. For example, retrieval can be faster for more valuable data, thus maximising value while minimising the overall cost. Allegion is rolling out products that combine electronic and mechanical locks from subsidiary SimonsVoss and the Allegion portfolios. Allegion wants to position itself as electronic access control expert. Paxton highlighted a building automation system, Paxton net10, which is aimed at small and medium enterprises (SMEs) and works on mobile credentials as well as cards. They're looking to build this kind of technology into future products. Another company, AxxonSoft, is pushing strongly to establish its brand in the United States – something to watch in 2017. SALTO also highlighted cloud-based mobile access control: They have developed a Keys as a Service system, SALTO KS, which allows businesses to grant access remotely while viewing a video of the door. Four busy days in Germany Security Essen is an international show, but the emphasis was on German, Austrian and Swiss companies and larger companies targeting those markets. There was more of a continental Europe "flavour" compared to IFSEC's focus on the U.K. market. Four days is a long time for a trade show – my feet are shot after two and a half days! But my colleagues agree it was time well spent, if for nothing else than getting to watch an 8-foot-tall robot dance around Hall 3.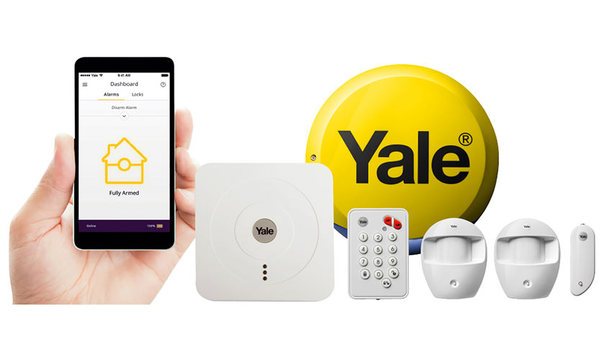 Yale and UNION collaborate to display various security products at Screwfix Live 2016
Visitors to ScrewFix Live 2016 stand a chance of winning a £1,000 Yale Smart Home makeover Yale and UNION, will be exhibiting at Screwfix Live 2016, which takes place from 30th September - 2nd October, 2016 at Farnborough Exhibition Centre, North Hampshire. For the first time, both Yale and UNION—leading names within the residential and commercial security markets—are exhibiting together on stand B1.Yale will be showcasing its smart alarms range. While UNION will unveil its exciting rebrand, as well as showcase the UNION trade rated range of products available through Screwfix.Smart Home AlarmsOn the stand, Yale will be demonstrating the new Smart Home Alarms range. This range allows the user to control and configure their system via a Smartphone and is fully expandable, allowing users to add additional smart accessories.Visitors to the stand will also be in with the chance of winning a £1,000 Yale Smart Home makeover, including alarms, locks and CCTV, along with free fitting by a trusted Yale Smart Security Partner.Stephen Roberts, Marketing Manager at Yale, said: "We are thrilled to be exhibiting at Screwfix Live again. We had such good results last year and are looking forward to being able to show our innovative products to both new and existing customers." "Screwfix Live provides agreat opportunity to meet customers within the trade,as well as DIY consumers" StrongBOLT mortice lockUNION will also be showcasing its product offering, which includes a range of UNION cylinders that are exclusive to Screwfix, its StrongBOLT mortice lock range, Eximo panic hardware, and the Retro3 door closer. Visitors to stand B1 will also have the opportunity to enter UNION's competition to win an Everyman Driving Experience Day, available at one of eight locations around the UK.Allan Henry, UK Commercial Manager for Wholesale and Retail at ASSA ABLOY Security Solutions, said: "Screwfix Live provides a great opportunity for us to meet customers within the trade, as well as DIY consumers. We are excited and proud to be exhibiting the UNION brand at Screwfix Live for the first time." Save
Featured white papers
Five things to consider for AI with video technology
Download
OSDP is the strongest access control for your business
Download
Preparing your organisation with quality situational awareness
Download