Yale Electronic Door Locks & Locking Devices
(14)
Browse Electronic Door Locks & Locking Devices
Electronic locking device products updated recently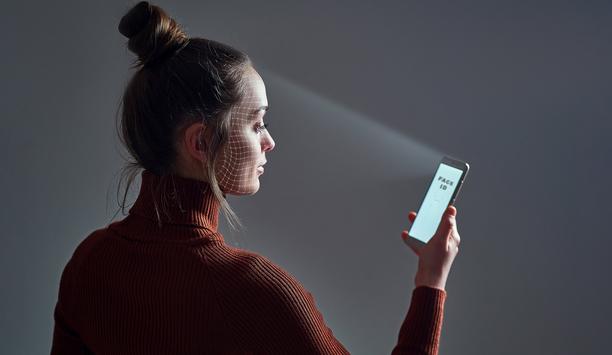 Why face recognition as a credential is the ideal choice for access control?
In the field of access control, face recognition has come a long way. Once considered too slow to authenticate people's identities and credentials in high traffic conditions, face recognition technology has evolved to become one of the quickest, most effective access control identity authentication solutions across all industries. Advancements in artificial intelligence and advanced neural network (ANN) technology from industry leaders like Intel have improved the accuracy and efficiency of face recognition. However, another reason the technology is gaining traction is due to the swiftly rising demand for touchless access control solutions that can help mitigate the spread of disease in public spaces. Effective for high volumes Face recognition eliminates security risks and is also virtually impossible to counterfeit Modern face recognition technology meets all the criteria for becoming the go-to solution for frictionless access control. It provides an accurate, non-invasive means of authenticating people's identities in high-traffic areas, including multi-tenant office buildings, industrial sites, and factories where multiple shifts per day are common. Typical electronic access control systems rely on people providing physical credentials, such as proximity cards, key fobs, or Bluetooth-enabled mobile phones, all of which can be misplaced, lost, or stolen. Face recognition eliminates these security risks and is also virtually impossible to counterfeit. Affordable biometric option Although there are other biometric tools available, face recognition offers significant advantages. Some technologies use hand geometry or iris scans, for example, but these options are generally slower and more expensive. This makes face recognition a natural application for day-to-day access control activities, including chronicling time and attendance for large workforces at construction sites, warehouses, and agricultural and mining operations. In addition to verifying personal credentials, face recognition can also identify whether an individual is wearing a facial covering in compliance with government or corporate mandates regarding health safety protocols. Beyond securing physical locations, face recognition can also be used to manage access to computers, as well as specialised equipment and devices. Overcoming challenges with AI So how did face recognition become so reliable when the technology was once dogged by many challenges, including difficulties with camera angles, certain types of facial expressions, and diverse lighting conditions? Thanks to the emergence of so-called "convolutional" neural network-based algorithms, engineers have been able to overcome these roadblocks. SecurOS FaceX face recognition solution FaceX is powered by neural networks and machine learning which makes it capable of authenticating a wide range of faces One joint effort between New Jersey-based Intelligent Security Systems (ISS) and tech giant Intel has created the SecurOS FaceX face recognition solution. FaceX is powered by neural networks and machine learning which makes it capable of authenticating a wide range of faces and facial expressions, including those captured under changing light, at different resolution levels, and varying distances from the video camera. Secure video management system A common face recognition system deployment begins with IP video cameras that feed footage into a secure video management system connected to a video archive. When the software initially enrolls a person's face, it creates a "digital descriptor" that is stored as a numeric code that will forever be associated with one identity. The system encrypts and stores these numeric codes in a SQL database. For the sake of convenience and cost savings, the video server CPU performs all neural network processes without requiring any special GPU cards. Unique digital identifiers The next step involves correlating faces captured in a video recording with their unique digital descriptors on file. The system can compare newly captured images against large databases of known individuals or faces captured from video streams. Face recognition technology can provide multi-factor authentication, searching watchlists for specific types of features, such as age, hair colour, gender, ethnicity, facial hair, glasses, headwear, and other identifying characteristics including bald spots. Robust encryption SED-compatible drives rely on dedicated chips that encrypt data with AES-128 or AES-256 To support privacy concerns, the entire system features an encrypted and secure login process that prevents unauthorized access to both the database and the archive. An additional layer of encryption is available through the use of Self-Encrypting Drives (SEDs) that hold video recordings and metadata. SED-compatible drives rely on dedicated chips that encrypt data with AES-128 or AES-256 (short for Advanced Encryption Standard). Anti-spoofing safeguards How do face recognition systems handle people who try to trick the system by wearing a costume mask or holding up a picture to hide their faces? FaceX from ISS, for example, includes anti-spoofing capabilities that essentially check for the "liveliness" of a given face. The algorithm can easily flag the flat, two-dimensional nature of a face mask, printed photo, or image on a mobile phone and issue a "spoof" alarm. Increased speed of entry Incorporating facial recognition into existing access control systems is straightforward and cost-effective Incorporating facial recognition into existing access control systems is straightforward and cost-effective. Systems can operate with off-the-shelf security cameras and computers. Users can also leverage existing infrastructure to maintain building aesthetics. A face recognition system can complete the process of detection and recognition in an instant, opening a door or turnstile in less than 500ms. Such efficiency can eliminate hours associated with security personnel checking and managing credentials manually. A vital tool Modern face recognition solutions are infinitely scalable to accommodate global enterprises. As a result, face recognition as a credential is increasingly being implemented for a wide range of applications that transcend traditional access control and physical security to include health safety and workforce management. All these capabilities make face recognition a natural, frictionless solution for managing access control, both in terms of performance and cost.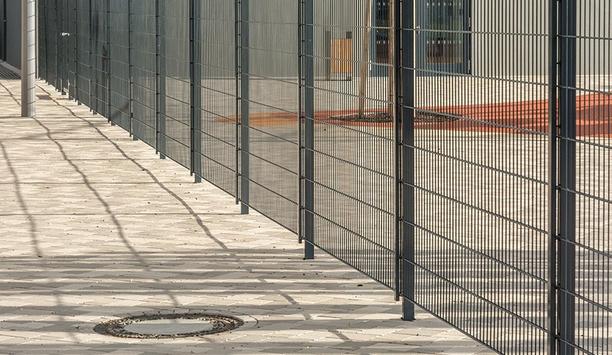 How schools can make outdoor learning safe and secure
Schools were never designed and built with social distancing in mind. So it's perhaps not surprising that as children returned to schools for the autumn term this year, the prospect of outdoor classes and assemblies was mooted in the media and by the Government. Many in the education sector are making the case that, should there be further COVID-19 outbreaks, in the coming months, it would be better to utilise outside space, rather than resort to closing schools. In the COVID-19 era, head teachers are considering taking learning and large gatherings, such as assemblies outdoors, when possible. Managing 'class bubbles', hygiene and ventilation While Dr. Yvonne Doyle, the Medical Director of Public Health England (PHE) has publicly reassured parents that schools are not the 'drivers' or 'hubs' of COVID-19-19 infection in communities, there is a lot of pressure on school leaders to manage 'class bubbles', extra cleaning and hygiene, ventilation, and COVID-19 testing, to protect families and staff. It's a logical step to switch, in certain circumstances, to outdoor activities where fresh air is on tap, and social distancing is far easier to manage. Specially built outdoor classrooms Across the school and nursery sector, there's ongoing investment in specially built outdoor classrooms Across the school and nursery sector, there's ongoing investment in specially built outdoor classrooms, which had been growing in popularity, even before the pandemic. These facilities offer numerous benefits as an extension of existing learning spaces and provide children the opportunity for hands-on learning, beyond a stuffy classroom. However, if outdoor spaces are routinely called upon as part of COVID-19 contingency planning, how can schools ensure that their outdoor classrooms and wider areas are secure, robust, and fit for purpose? When specifying outdoor classrooms and learning spaces, it's essential to take into account the well-being of the students and staff, who will use them, noise pollution and acoustics. Most importantly, education managers need to ensure the surrounding area is secured and adequately protected from threats, including terrorism. Perimeter security measures for schools How can schools and nurseries secure their perimeters, so that outdoor learning is totally safe for all? A starting point is to seek out architects and suppliers, who have a good understanding of security standards. Worryingly, Jacksons Fencing's research recently found that only one-third of architects are seeing both LPS 1175 and the UK police initiative, Secured by Design (SBD) physical security standards, specified for schools. This highlights a lost opportunity for architects to propose solutions that are appropriate to the level of risk and needs of the school, without turning the site into an unwelcoming fortress. Helping schools identify specific security needs Head teachers would be wise to work with architects, who not only know the latest security standards inside and out, but are also are willing to play a more advisory role, helping the school identify exactly what is needed. Head teachers should prioritise solutions appropriate to their site's specific risks It's also vital that architects don't simply replace existing fencing and gates, with the same security systems that have been in place for years. Instead, they will need to meet changing needs and risks. Our research finds that teachers often report issues, with the school perimeter and gates, from being climbed over (28%) and causing injury, to gates not locking properly (10%). Head teachers should prioritise solutions appropriate to their site's specific risks, which sometimes require altering of existing measures. School fencing is an important aspect of any education site. As well as defining its boundary and making a visual distinction between public and private property, the fencing and gates that surround and secure a school, will typically meet a wide variety of other important criteria, including preventing unauthorised entry to the grounds, protecting pupils, staff, and visitors from accidents and injury, deterring theft and anti-social behaviour, and reducing the risk of malicious damage, and acts of terrorism. Welded mesh panels for perimeter fencing Popular options for schools include welded mesh panels for perimeter fencing or sports areas, and railing systems to act as demarcation, in order to control foot and car traffic. Within the outlying boundary, barriers, bollards and parking posts will keep pedestrians, and vehicles safe from each other, while timber fencing and gates can be designed to control the flow of people, around the grounds and reduce the areas, where students can be hidden from view. Automated gates and access control Perimeter fencing must be complemented with safe entrances and exits for vehicles and pedestrians. Every school has unique entry-control requirements, determined by factors, such as size, location and the local environment. These needs influence the decisions you make, when preparing technical specifications for school security gates. Do you require gates to be steel or timber, manual or automated, single or double leaf? Specialist suppliers will be in the best position to offer inputs on school gates, which typically need to offer solid security and durability, with a welcoming aesthetic. Specifying access control system When specifying a school access system, it's important to consider the areas of the school When specifying a school access system, it's important to consider the areas of the school, such as sports fields, car parks, and children's play and learning areas, and whether it requires playground segregation. Selected gates should meet the design of the fencing, to create a secure perimeter with no weak points, with automated gates conforming to all current safety regulations. . Noise pollution can be a problem as well, including noise coming in or leaving the school in residential areas. If more teaching is to be carried out outside, it's worth considering acoustic barriers to reduce noise in and around the school. Timber acoustic barriers for security and privacy Timber acoustic barriers offer security and privacy, and can reduce noise levels, by as much as 32 decibels (in laboratory conditions), so are ideal for city centre schools or those located close to busy highways. There are many ways to build an outdoor classroom. Timber products can help to create a welcoming environment, such as wooden shelters, pergolas, fencing, and decking. Always check that high quality timber, ideally guaranteed for 25 years against rot and insect attack, is being used to provide an attractive, cost-effective, safe and sustainable solution, for all weather conditions. DBS approved installers And of course, installers must be DBS approved, so that they can install outdoor classrooms, during school holidays, or within term time, with minimal disruption. The COVID-19 pandemic had a huge impact on schools and learning. While nobody wants to think of fresh outbreaks of the infection, or any other virus, installing an outdoor classroom made from high-quality, long-lasting materials is a great way to future-proof school learning and ensure safety, and preparedness. Putting extra thought and care into the security angle will provide schools with decades of protection against a host of unforeseen events.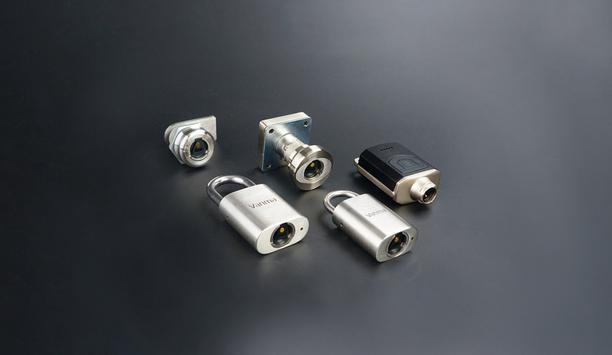 What about electronic door locks with remote control?
Most consumers are enjoying the convenience brought by electronic locks. With the existence of electronic locks, people no longer need to be restricted by keys. There are a variety of unlocking methods and more convenient remote control unlocking options. Suppose, you are going on vacation, and with the presence of an electronic lock, you can easily enter your house with your babysitter, without a spare key. Of course, not only smart homes, but also some infrastructure and commercial buildings are enjoying the convenience, brought by electronic locks. Passive electronic lock access control system This article will introduce a smart electronic lock used in the infrastructure industry, named passive electronic lock access control system. In traditional manufacturing, mechanical locks are commonly used in all walks of life, to protect the safety of property and facilities. However, the mechanical lock has caused many practical problems in the long-term application. For example, the keys are duplicated randomly, the unlocking authority cannot be controlled, the user's operation records cannot be known, and the remote control is not possible. Imagine that if you are in a remote telecom base station, it happens that you have the wrong key in your hand and cannot open the front door. In such a situation, this lock, maybe the worst scenario. In some industries, with a wide scope and large working area, more attention must be paid to access control systems Therefore, in some industries, with a wide scope and large working area, more attention must be paid to access control systems. In some outdoor scenarios, such as base stations and electric power cabinets, the requirements for access control systems are quite strict. Due to the particularity of its environment, ordinary power-based access control systems will no longer be applicable. Therefore, the emergence of passive access control systems has solved these problems. Electronic locks offer intelligent management function Based on years of in-depth field research, Vanma has developed the Vanma passive electronic lock access control system, based on the current situation of the industry. This system is different from other electronic lock systems, as it integrates the advantages of both mechanical locks and electronic locks. It not only has the simplicity of mechanical locks, but also has the intelligent management function of electronic locks. The term 'passive' of passive electronic locks means that no power is needed. Passive electronic locks have the same appearance as ordinary mechanical locks, so they can be installed anywhere, just like common mechanical locks. They also have a variety of practical functions of electronic locks. Authorised remote access control The Vanma management software allows security managers to assign access rights to specific areas, for different technical personnel. In order to facilitate real-time access control, the electronic key can be used in conjunction with the mobile phone app, in order to send information about its access rights to the technicians, in real time. Vanma management software can provide access to all operations performed by technicians Vanma management software can provide access to all operations performed by technicians, including complete audit reports. Access attempts outside the specified time range or outside the specified area can be obtained through the report, so as to analyse any abnormal situations. Access control in extreme weather conditions In the access control system, the lock (lock cylinder) maintains an extremely high standard and its protection level is IP67, to ensure the greatest degree of protection. Infrared induction technology is used in the electronic key, even if the surface of the lock is wet, the electronic key can also transfer the access authority to the lock cylinder. Ensure stable exchange of information between the key and the lock cylinder. In other words, a poor connection cannot prevent the transmission of information between the key and the lock. At present, this kind of passive electronic lock is widely used in many fields, such as telecom, electric power, water utilities, public utilities, medical emergency and so on in Europe.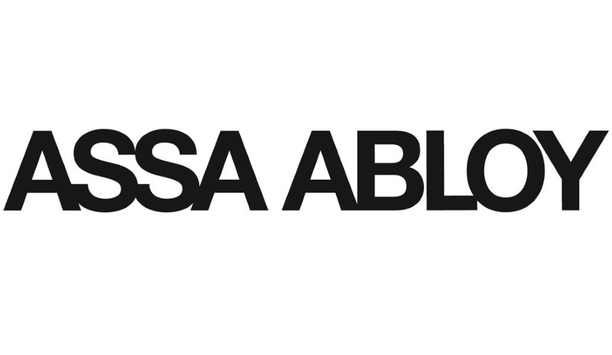 ASSA ABLOY unveils the latest in 'curb-to-core' solutions at ISC West 2020
As SIA's 2020 Member of the Year, ASSA ABLOY's presence at ISC West 2020 will include an enhanced booth experience, showcasing a suite of new product innovations that help security professionals create access in smart and efficient ways. "Security professionals are experiencing rapid industry change, which is why ASSA ABLOY is focused on educating customers about the latest curb-to-core solutions," said Mark Duato, Executive Vice President of Aftermarket Solutions at ASSA ABLOY Opening Solutions America. "We intimately understand our customers' challenges and have built a comprehensive suite of products and services that bring them smarter, simplified and intuitive solutions to help grow their businesses." Providing Security and Access Control from Curb to Core ASSA ABLOY is a manufacturer that can provide doors, frames, mechanical and electronic access control to secure all of the openings in a myriad of facility types. Attendees will experience this broad range of solutions in a reimagined, user-friendly booth that highlights both individual products and complete, full-size door openings. Some of the latest innovations include: Building Envelope Adams Rite P8800 Pullman Rim Exit Device: This rim exit device is designed for narrow stile aluminium applications that require a life-safety exit device with a Pullman latching solution for use in retail storefronts, multi-use commercial offices, schools, medical centres and financial institutions. Norton 6300 Series Low Energy Operator: With a modular design and simple controls, this operator has a broad set of intelligent functions, such as power close, latch assist and obstruction detection to secure moderate to high traffic openings. Yale nexTouch Keypad Exit Trim: Ideal for commercial and multi-family environments, this exit trim provides the latest in keypad access with key-free convenience as an upgrade or retrofit solution. Interior Solutions Enhanced credential support across the Aperio family of wireless devices: Now offering support for mobile access via BLE (Bluetooth Low Energy) or NFC, the Aperio wireless solution provides complete flexibility for your mobile access deployments. Securitron AQL Power Series: This customisable, intelligent power supply system provides improved functionality and efficiency through remote monitoring, with the ability to power a single electrified door opening or hundreds of access points. Status Indicators: The new status indicator option for Corbin Russwin ML2000 Series and SARGENT 8200 Series mortise locks features a 180° window design providing optimised visibility for the locked/unlocked door status, enhancing the privacy and emergency preparedness needs of any facility. RITE Slide: This acoustically-rated, soft close sliding door has a modern aesthetic design, ideal for medical rooms, patient rooms, offices and hospitality. Specialty Solutions Ultra-Light UL8 Bullet Resistant Door: Using an ultra-lightweight patented core, this door is over 50% lighter than conventional bullet-resistant doors. Real-world installation The full-size door display features complete solutions, typical of what you might find in vertical markets like government, education, healthcare, retail, multi-family, deco, glass and more. These doorways offer a unique opportunity to witness a 'real-world' installation and understand the complexities of their interactions. ASSA ABLOY is again hosting their annual USO Bag Build. Attendees can stop by the booth on March 19 from 1- 4 p.m. to pack supplies for military personnel leaving for or returning from deployment, awaiting the arrival of their personal luggage. ASSA ABLOY's sister companies will also be onsite, including HID Global (booth# 11063), Alarm Controls (booth# 9077), Ameristar (booth# 9073), Abloy Security (booth# 7055) Traka (booth# 7041), August Home / Yale (booth# 32081), and LifeSafety Power (booth 14115).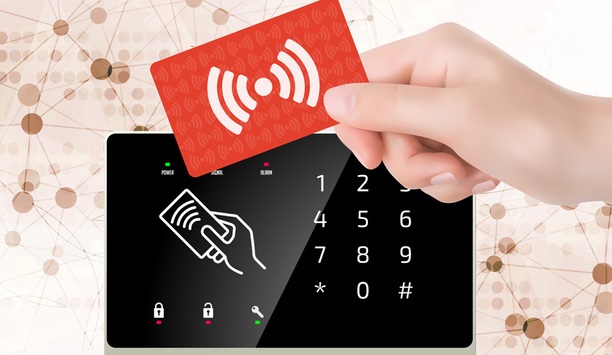 Wireless access control sees major growth in 2016
The shift from wired to wireless access control was expected to gather pace in 2016—and that has happened. This year we at Assa Abloy surveyed a large cross-section of security professionals, seeking their insight into the changing market. Comparing our data with research we did in 2014 showed a clear trend towards wireless access control. Wireless access data Our 2014 survey found 23% of commercial properties using a wireless or hybrid wired/wireless access control system. By 2016, that was 29%, with 5% of premises already fully wireless. We know we're on the right track: ASSA ABLOY has invested heavily in market and product research, and we will continue. More card- and key-based wireless access control products are releasing through 2017 and beyond. We see a parallel trend in the residential market. Connected smart door locks, as part of smart homes, are becoming more high-profile, vindicating our investment in this sector. Our Yale brand has the largest range of smart door locks on the market.Efficient security solutions In 2016, more efficient security solutions have been right at the top of the agenda. Corporate and public sector budgets are tight, and that is likely to continue. On the commercial side, customers increasingly demand access control solutions that integrate with their current building management systems, even if those are made by different manufacturers. That's why our Aperio wireless locks, cylinders, and escutcheons are built to open standards, for example. On the domestic side, connected living is taking off Connected living solutions Solutions must be easy to manage with low installation and maintenance costs, which is a major benefit of wireless access control. On the domestic side, connected living is taking off. More service providers in the domestic market—from energy suppliers to telecoms and security providers—are offering smart door locks as part of connected living solutions to their customers. Access control in 2016 Looking ahead to 2017, interoperability and compatibility will be increasingly important in commercial access control, as customers expect multiple systems to integrate seamlessly. In smart-home technologies, too: Platforms like Samsung SmartThings, the UK's O2 Home, innogy SmartHome in Germany and many others are critical to the growth of smart-home security. We also see a growing role for access control solutions in small and medium-sized businesses. Wireless access systems like our SMARTair or CLIQ Go product line make it more affordable and easier to install and run than ever. See the full coverage of 2016/2017 Review and Forecast articles here Save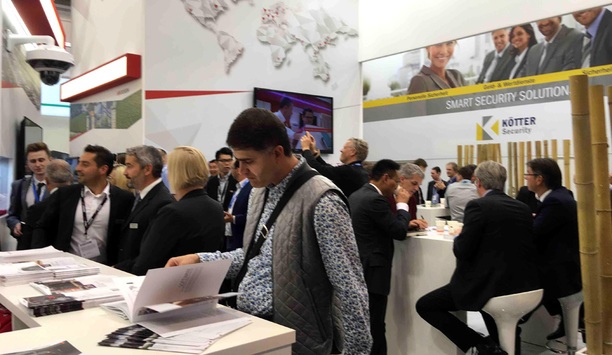 Dispatches from Security Essen 2016: Four-day show targets Europe
There was another big trade show last week – the four-day Security Essen event in Germany. I didn't attend, but several of my SourceSecurity.com colleagues report it was a busy show from start to finish, with the halls devoted to video/CCTV and access control dominating the show. The other halls were quieter, with smaller stands. Hot topics included big data, machine learning, mobile credentials, storage and an emphasis on solutions (rather than products). The exhibit hall was a bit of a maze, but attendees managed to find their way to the various stands. Three big companies – Bosch, Siemens and Honeywell – were conspicuously absent from their usual large role at Security Essen, and there was mixed feedback about the impact of their absence on the larger show. Without three gigantic stands to concentrate the footfall, attendees seemed more spread out than clustered. Hands-on, technical displays Hands-on displays with plenty of technical detail were the norm, encouraging attendees to interact with the products. The ASSA ABLOY stand, huge as always, reflected the continuing popularity of key systems in the German, Swiss and Austrian markets. ASSA ABLOY's Yale also featured a home automation zone. Hands-on displays with plentyof technical detail were thenorm, encouraging attendeesto interact with the products Hikvision envisions cameras coming very soon with "deep learning" capabilities. These cameras, combined with big data applications, are the future of smart traffic systems, for example. Deep learning systems will replace traditional licence plate recognition (ANPR) and analyse electronic data about cars, rather than relying on number plates, says the company. Hikvision also highlighted multi-sensor cameras that can cover a large area and reduce the cost-per-channel – they have big projects in China and Southeast Asia. Hikvision's privacy masking functionality is popular in Europe because of privacy regulations. Fujifilm demonstrated its impressive zoom lens series, featuring 60x zoom, long focal length and full HD quality, for use in airports and perimeter protection. Stabilisation is important with zoom because even slight movement can have a large effect, says the company. In Fujifilm lenses, the stabilisation is optical-based (in the lens), rather than software-based. Another stand that drew attention was Nedap, where a tiered seating area was provided for visitors to view video projected on a back wall. New laws in the Netherlands and France require that no information can go outside government buildings, thus requiring closed security systems, according to Nedap. It's a trend likely to follow in the European Union, with similar laws potentially impacting hospitals and banking as well as government, says Nedap. This is why they are working with partner AET Europe to ensure that encrypted communications are secure between all elements of an IT-based access control system. Solutions – not just products The need to provide solutions rather than "just products" was a repeated theme. One solutions provider is MOBOTIX, which highlighted a new corporate design with fresher and more unified branding. The solutions approach includes analytics and people counting embedded for inventory optimisation and business intelligence. MOBOTIX is releasing new plug-and-play bundles to combat the perception that the company's technology is not easy to use. There is also a 4K bundle with NAS (network attached) storage – all preconfigured; just power it up and it will run. MOBOTIX is releasing new plug-and-play bundles tocombat the perception thatthe company's technologyis not easy to use Sony also offered solutions, including their intelligent approach to 4K, which they say overcomes traditional concerns with the higher-resolution technology. Sony also displayed "glass-to-glass" technology, streaming 4K cameras directly to a screen with no PC in between. Even with the company shifting to end-to-end solutions, their cameras are still at the core of the portfolio, including an accent on low-light and changing light conditions. Adding ROI was another hot topic for exhibitors. MOBOTIX emphasised its process monitoring capabilities, as did Geutebrück. VIVOTEK highlighted combining a people-counting solution with other retail data for business intelligence. Contrary to the focus on solutions was LTV Europe, a video company that keeps the attention on products. LTV emphasises personal service and a fresh approach rather than competing with bigger providers. Focus on storage and automation The themes my colleagues heard at Security Essen were not unlike those we heard recently at ASIS and earlier this year at IFSEC and even ISC West. More companies are looking to expand into non-traditional applications beyond security, such as asset tracking and logistics/delivery. Another example: Sony suggested using video to monitor rivers and lakes water levels for flood warnings. Quantum is keeping itsattention on storage, whileaddressing the IT department'sneed for data protection Quantum is keeping its attention on storage, while addressing the IT department's need for data protection. The new StorNext scalable storage system, which can handle 4K, integrates various tiers of storage appropriate to varying workflows and business needs. For example, retrieval can be faster for more valuable data, thus maximising value while minimising the overall cost. Allegion is rolling out products that combine electronic and mechanical locks from subsidiary SimonsVoss and the Allegion portfolios. Allegion wants to position itself as electronic access control expert. Paxton highlighted a building automation system, Paxton net10, which is aimed at small and medium enterprises (SMEs) and works on mobile credentials as well as cards. They're looking to build this kind of technology into future products. Another company, AxxonSoft, is pushing strongly to establish its brand in the United States – something to watch in 2017. SALTO also highlighted cloud-based mobile access control: They have developed a Keys as a Service system, SALTO KS, which allows businesses to grant access remotely while viewing a video of the door. Four busy days in Germany Security Essen is an international show, but the emphasis was on German, Austrian and Swiss companies and larger companies targeting those markets. There was more of a continental Europe "flavour" compared to IFSEC's focus on the U.K. market. Four days is a long time for a trade show – my feet are shot after two and a half days! But my colleagues agree it was time well spent, if for nothing else than getting to watch an 8-foot-tall robot dance around Hall 3.
Related white papers
Protecting dormitory residents and assets
Top 5 ways to ensure visitor safety and security
Moving to mobile: A guide for businesses switching to mobile access control