Proxim Wireless CCTV Software
(3)
Browse CCTV Software
CCTV software products updated recently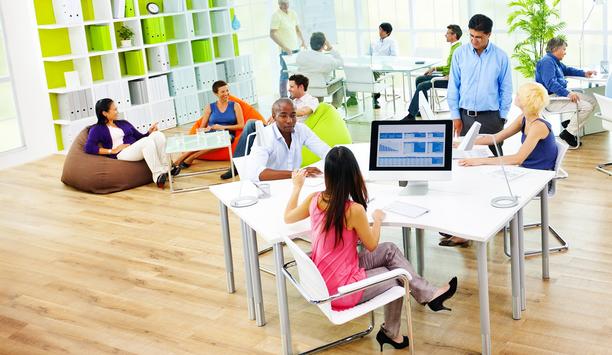 4 smart ways to use security to power the business of the future
In the new era of work, our relationship with the workplace is defined by flexibility and mobility. Employees are working across the home, office, and blended spaces more than ever before, as well as working varied hours to suit the modern work schedule. This new hybrid workforce model holds the potential for more diverse talent and better productivity, but it also comes with its challenges – one being how to ensure security, health, and safety in the workplace. Strong and smart security ecosystem While nearly one-third of companies report that they've implemented a hybrid model, according to a recent survey by STANLEY Security, many still have much to do to prepare their office for the future. Building a strong – and smart – security ecosystem is crucial in preparing for the future. As such, businesses should consider technologies that help protect their people, as well as safeguard their assets, optimise their operations, and secure their network. 1)Protect your people Implementation of a security ecosystem combines health, safety, and security hardware and software solutions seamlessly Nearly 60% of mid-market and enterprise businesses across the UK and US report that the health and safety of their employees and customers are a primary concern when implementing modern and hybrid working models. This begs the question: How can businesses create a safe and healthy work environment when 59% are planning to bring employees back on-site in some capacity within the next 18 months? The answer lies, in part, in the implementation of a security ecosystem that combines various health, safety, and security hardware and software solutions seamlessly. Integrating platform Nearly half (46%) of business decision-makers say they are interested in adopting an integrated platform such as this. This means integrating traditional and digital security solutions, then leveraging the data and insights they produce to further enhance the workplace experience. Take this example: With employees and visitors moving in and out of the office at different times, a business may lack oversight of occupancy or density levels, people flow, workspace scheduling, visitor check-in processes, and more. However, with visitor management, access control, and other building/business systems integrated, employees can reserve a workspace for a specific date and time and be granted access to the building. Leveraging AI and machine learning Visitors can pre-register, answer a health screening questionnaire, and receive a mobile credential before arriving. Once the visitor arrives on-site, the system can alert the respective department – all without the close contact typically required for traditional visitor check-in processes. When layering artificial intelligence and machine learning on top of the data, a business may identify trends in people flow and opportunities to optimise congested areas. They may also see that certain rooms within the building get more use than others and leverage these insights to manage their space more effectively. All of this is powered by a security ecosystem that can help a business better protect its people while realising other benefits in the process. 2) Safeguard your assets Businesses are concerned about the security of their assets when it comes to the hybrid workforce model Even more, businesses are concerned about the security of their assets when it comes to the hybrid workforce model. About 72% of leaders say this is, in fact, their primary concern with the hybrid approach. This figure isn't surprising when you consider the impact of the pandemic, which left many businesses closed either temporarily or permanently, with few people allowed on-site to manage facility operations. As a result of the pandemic, we saw tech adoption accelerate at an astonishing rate – simply because businesses had to implement cloud and remote technologies to survive during a time when buildings were closed indefinitely. Remote management and visibility This was particularly true for security solutions, such as cloud video surveillance and cloud access control solutions like wireless IoT-connected locks. Nine out of 10 businesses (91%) report that they have already implemented cloud security technology; of those, nearly half (48%) stated that this was due to the pandemic. These technologies allow for remote management and provide visibility into business operations at the same time. In a retail setting, for example, cloud video surveillance allows businesses to identify and track not only criminal activity, but also foot traffic patterns, peak operating hours, staff shortages, and more. Loss prevention strategy When integrated with the retailer's point-of-sale (POS) system, businesses can gain greater insights into their traffic counts, end cap effectiveness, loyalty card activity, and a variety of POS exceptions, such as high-dollar transactions, repeated transactions, excessive returns, employee discounts, and more. For retailers especially, a security ecosystem means a more efficient loss prevention strategy that helps safeguard assets and profits. 3) Optimise your operations The "future of work" is still very much a work in progress, but one thing is clear: Businesses are looking for ways to increase efficiencies, drive cost savings, and, ultimately, optimise their operations – especially now with the challenges posed by price inflation. A relatively untapped opportunity for businesses to achieve these goals lies within their security infrastructure. Security technology and solutions gather incredibly rich data which, when unlocked, can help businesses understand how their buildings are being used, when the busiest times are, where there are highly trafficked areas, and more. Leveraging cloud video surveillance systems, businesses could identify emerging staff training needs Cloud video surveillance systems For example, by leveraging the insights produced by cloud video surveillance systems, businesses could identify emerging staff training needs, which could ultimately result in improved employee satisfaction and reduced attrition. However, much of this data sits untouched within the infrastructure, leaving businesses unaware of the opportunities in front of them. 44% of businesses that currently use a cloud security system for its primary use say they want to know how else this technology can be utilised, and an additional 20% aren't even aware that it could be used in other ways. AI and analytics The interest in adoption is promising for the office of the future, especially when we see that the majority of businesses (78%) would consider using AI and analytics technologies to optimise their operations, helping their business to operate more effectively and efficiently. The increase in adoption of cloud technology – paired with the rise in interest in AI, machine learning, and advanced analytics – could make it possible for businesses to uncover invaluable insights from their security infrastructure and leverage them to adapt and build business resilience. 4) Secure your network Advanced technology help businesses improve their cybersecurity, making it harder for hackers to gain entry With cyber threats becoming more prevalent, businesses are increasingly looking to secure their networks and protect their data. More than half (54%) of those surveyed expressed interest in using AI, machine learning, and advanced analytics to secure their network by identifying and eliminating cybersecurity threats. Advanced and automated technology can help businesses improve their cybersecurity, making it harder for hackers to gain entry to the larger corporate network. Modern cybersecurity tools that use AI and machine learning can detect anomalies in network traffic or alert and act on suspicious behaviour. Cybersecurity software For example, if an IoT device suddenly begins broadcasting and establishing connections with multiple devices, cybersecurity software could detect this abnormal behaviour, send an alert, and suspend traffic or quarantine an endpoint immediately – saving precious time during a potential breach. A single data breach could result in widespread distrust from workers and customers, potentially leading to decreased business as well as litigation issues. As such, businesses need to take action to update and strengthen their defences so that they can avoid downtime and continue to operate with peace of mind. Prepare your business for the future Businesses will continue to look for more ways to extract value out of their existing infrastructure, including their security technology. For many, the tools to do so are already in place, it's just a matter of unlocking the insights with a security ecosystem. With such an ecosystem – one that helps protect a business' people, assets, and network, while optimising operations – companies can better safeguard the future of their workspaces and usher in the new era of work with confidence.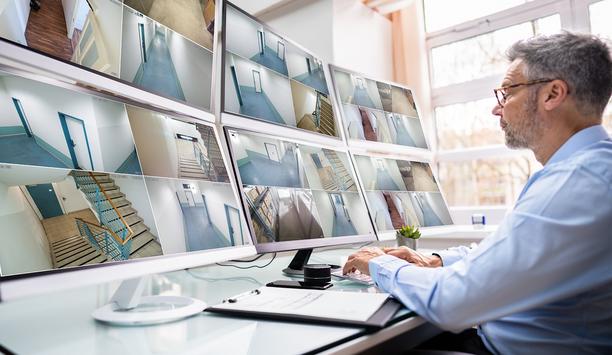 How are new management systems innovating the hospitality industry?
Technology has certainly become an intrinsic part of our day-to-day lives, from the retail industry, to food and beverage outlets, and even within the health and fitness industry. It's all around us, in varying formats, making processes more efficient. It has refined some of our older approaches, and in the hospitality industry, this is certainly true. Technological advances are leading the way forward for the future of hotels, and with the sector now free from COVID-19 restrictions, venues are looking for ways to improve the guest experience with technology. A staggering recent statistic has suggested that 75 percent of activities in hospitality could one day become automated — so where exactly are we heading on this journey into the future of hotels? Join Cairn Collection, owner of The Stirling Highland, and explore a whole host of innovations that are changing the face of hotel management systems. The 21st-century check-in desk The breadth of technology that is slowly becoming more widely available is transforming the hospitality industry The digital age is constantly finding new ways to innovate and prove its value and worth for modern consumers, and the breadth of technology that is slowly becoming more widely available is transforming the hospitality industry. In the past, connotations of a check-in desk were long queues and excessive pieces of paper — from room service menus to a mini catalogue of highlights of the local area. Technological innovations such as face recognition are one of the major ways that this process is changing. Using artificial intelligence A handful of hotels have already trialled or introduced artificial intelligence (AI) into their daily running, and it looks set to become far more mainstream by 2025. From paying the bill by using biometrics to allowing hotel managers to handle data more efficiently, AI looks set to be welcomed with the potential for it to reduce costs by 13 percent. The entire hotel check-in process could become automated, making one of the most established parts of the hotel experience redundant — but staff could be freed up to engage with customers, allowing them to get into their rooms quicker in the meantime. Many venues have even gone fully paperless when it comes to checking in, choosing instead to upload the process to cloud computing systems where information can be stored and viewed by connected devices. Convenience is the key More hotels operate their room unlocking facilities through mobile phone-connected technology, NFC After having checked in to a hotel, guests will want to explore the room that they've booked. Doing so has never been easier, and the classic magstripe locks which were once the most commonly used method of accessing hotel rooms are being progressively phased out. More and more hotels now operate their room unlocking facilities through mobile phone-connected technology, near-field communication (NFC). This technology allows for data transfer at up to 424 kb per second, and it is enabled when connected devices come into contact with each other. Mobile key systems Most mobile key systems require guests to download and activate a key through the hotel's digital app, and upon arrival, they can use the activated key to unlock the door to their hotel room. Combined with online/digital check-in services, guests can use the e-key to check in early or at a time that suits them best, knowing that they don't have to wait around to pick up a physical key. Small touches like this build a sense of brand familiarity for customers, as well as streamline their hotel experience, and this distinguishes them from competitors. Hotel management systems Hotel management systems need to account for the experience that guests have while staying at the venue Of course, hotel management systems also need to account for the experience that guests have while staying at the venue and technology can do a lot to enhance this. Hotels have to innovate the spaces that they are presenting to their customers and technology has become a valuable asset to help enhance customer satisfaction, as the hotel room is certainly not simply a place for rest anymore. Voice-enabled devices Voice-enabled devices are becoming common features in rooms, with popular models such as Google Assistant, Apple's Siri, and Amazon Echo providing guests with information on the local area — if you're looking for the perfect backdrop to the business dinner you're attending, just ask Alexa! Hotels could even record and distribute their personalised voice messaging to help reinforce the brand presence into the technology. Technology can help you attract and retain customers by offering services above and beyond what they'd usually receive A room and then some As the generational switch to millennials and Gen Z continues, the need for an experience has grown and, through a mixture of technology, hotels can cater to these revised consumer needs. From setting up messaging platforms to providing a remote control that monitors absolutely everything in the room — from atmospheric mood lighting to music streaming services and more, a hotel room can be whatever the user wants, and the experience is therefore generated by the customer. Technology doesn't stop advancing, and there are constantly new, refined approaches to hotel management systems that have marked a stark departure from ways of the past. With guests returning after over a year of COVID-19 restrictions, competition for their business is even tougher. Technology can help you attract and retain customers by offering services above and beyond what they'd usually receive.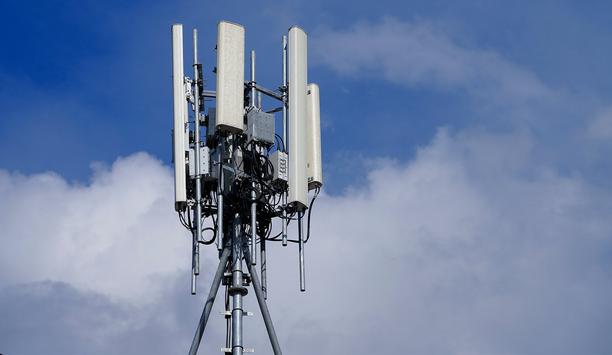 Network operator fraud remains the biggest threat to the revenues of mobile operators
As anti-fraud company Revector marks 20 years of operating, CEO and Founder Andy Gent believes that telecommunications fraud is still not high enough on the corporate agenda for network operators – this should be a significant concern to shareholders. In 2001, Revector was launched to combat specific fraudulent activity against mobile network operators. The company's management expected the business to have a shelf life of no more than five years – such as the belief that mobile operators would quickly get a grip on network fraud and reduce it to zero. Twenty years later frauds continue to persist – costing shareholders, networks, and Governments billions in lost revenue annually. Revenue through mobile service According to Andy Gent, fraudsters are, at heart, business people, exploiting an opportunity for money. Gent explains how this relates to network fraud thus, "Mobile service providers generate revenues in two ways - by having their subscribers that pay the company to access the networks they run and associated services such as voice calls, text messages, and data usage. The second – known as termination revenue – involves transporting calls from other networks." Revenues from termination are shared between all networks that help deliver the call Revenues from termination are shared between all networks that help deliver the call, as Gent outlines: "Imagine a call from the UK to Australia. This will pass through several service providers that will each take a small percentage of the call revenues for passing on the call." "Telecommunications companies establish relationships with others around predictable calling patterns. For example, BT may know that they need one million minutes of calls to South Africa per month. They, therefore, establish a relationship with a South African telecommunications company to provide this." Trading termination minutes The issue comes when the unexpected happens, for example, an earthquake in Cape Town. Now UK residents with relatives in Cape Town suddenly demand a lot more telephone time. BT needs more minutes than it has. It is unlikely that its partner in South Africa can provide these – they are facing the same issue due to the increased volume of calls in and out of the country – so it will look to the open market for the minutes it needs. Gent continues, "Termination minutes are traded in the same way as other commodities. Exchanges combine minutes from multiple sources, bundle these together and sell them. The issue is where these minutes come from. The bundles may well include "white" routes – premium minutes provided by legitimate telecommunications companies. However, many will include so-called "grey" routes." A simple but effective fraud Grey routes are not provided by the telecommunications companies but by third parties or through fraudulent means. Typically, the "grey" routes come at a lower cost than the "white" routes, but some telecommunications service providers may not know this or care about it. The natural pressure on cost means some telecommunications companies end up using "grey" route minutes. The threats to network providers' revenues come from these "grey" routes. A primary risk is SIM Box fraud. SIM Box fraud SIM Box fraud occurs where there is a differential price between the cost of routing a call in a country and the cost of terminating a call, as Gent outlines below: "Imagine a network is offering a promotion with free calls to others on the same network. At the same time, the value of terminating a call to that network's customers is $0.05 per call." One single SIM card being used in this way can generate $3000 per month and there are hundreds of cards in each SIM box "If someone can procure SIM cards with the promotion, these can be loaded into a SIM Box – a device that can house hundreds of SIM cards in racks and be connected to the internet - to terminate calls. The owner of the SIM box can then offer to terminate calls for $0.03 per call. The cost to the SIM box owner is close to zero – the local minutes they are using to terminate calls are bundled with the SIM deal. The $0.03 per call is pure profit after the SIM cards and SIM boxes have been purchased." While this sounds like a complicated scam it can be lucrative. One single SIM card being used in this way can generate $3000 per month and there are hundreds of cards in each SIM box. Loss of termination revenues Service providers can quickly find a large proportion of revenues lost to SIM boxes. Gent has seen "up to 90 percent of termination revenues being lost." "The nature of SIM box fraud is transitory: fraudsters will pick the countries with the strongest opportunity to generate revenues quickly, sweep in and terminate calls for a month or two before the operator notices the revenue drop and takes action." Is it illegal? If this practice sounds entrepreneurial rather than illegal, it is probably because it seems like a victimless crime. However, mobile network operators have paid millions if not billions for the ability to operate networks and generate termination revenues. A reduction in this revenue will mean less investment into next-generation networks or customer service. For the consumer, illegal termination often means poor quality calls with a lack of services such as caller line identification (CLI). But perhaps the most concerning issue is where the proceeds of crime go, as Gent outlines. "Often these SIM box frauds are run by criminal gangs using the process to launder money or finance organised crime or people trafficking." "With widespread restrictions on the number of SIM cards that can be sold to one person, the only way to procure enough SIM cards is via criminal activity. Gangs bribe or coerce network operation staff into supplying SIM cards by the thousand, generating millions in illicit revenues." Other telecommunications fraud Threat to operator termination revenues comes from OTT service providers that have an eye on termination revenues Another threat to operator termination revenues comes from Over-the-Top (OTT) service providers that have an eye on termination revenues as well as competing with telecommunications service providers for a share of the voice and messaging market. While most telecommunications companies see Voice over IP (or OTT) as fair competition, in recent years several new OTT service providers have grown extremely quickly. WhatsApp, for example, was incorporated in 2009 and acquired by Facebook just five years later for almost $20 billion. The business models of these companies vary. Some focus on the "freemium" approach where the initial service is free but add-ons become chargeable. OTT app fraud However, recently some OTT players are looking to terminate revenue to monetise their business models. These operators have been offering competitive termination rates by hijacking a traditional call made from one telephone number to another and terminating it within an OTT app, as Gent explains, "We are seeing OTT apps intercepting traditional telephone calls and delivering them within a user's app." "The call starts as a dialled telephone call, but the user receives it within an OTT app. If OTT players can achieve this, they can generate termination revenues at zero cost – other than to the traditional operator." Using an app to make calls "Of course, if the recipient of the call believes the caller has used an app to call them, they are more likely to use this method of communication in the future – and less likely to dial a number directly. For the OTT players, termination acts as a marketing tool as well as a revenue stream." According to Gent, one OTT service provider has gone as far as including a setting within their app that states "receive regular incoming calls within the app when possible". This is defaulted to "on" when the app is downloaded. Only the most technologically savvy users would even know it was there. Combatting the fraud against networks Networks are less worried about losing revenue to fraud and more about grabbing as many subscribers as possible" Why do networks not do more to combat fraud? The reality, according to Gent, is a combination of priorities and ignorance. He comments, "Most mobile network operators are large but still relatively young companies – typically built around customer acquisition." "Networks are less worried about losing revenue to fraud and more about grabbing as many subscribers as possible. This has led to a mindset where whatever the questions the answer is always more marketing promotions." A small number of innovators around the world continue to fight these frauds directly, but the fraudsters simply move on to the next victim and, when the anti-fraud measures are relaxed, the fraudsters return. An opportunity for the future As mobile networks mature and become more commoditised, Gent believes the issues around combatting fraud will become a wider concern. "If you had told me in 2001 that fraud would still be an issue in 2021, I would have been shocked. Yet operators are still losing significant revenues to criminals. Addressing this needs to remain a priority for the industry, not just to ensure networks have the revenues to build and maintain robust networks but also to ensure that criminal behaviour that this kind of illicit activity funds is reduced. This is not just an issue for network operators but also for wider society."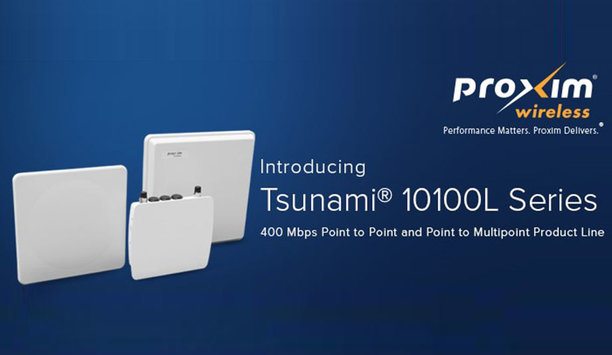 Proxim announces worldwide availability of Tsunami 10100L - point to point and point to multipoint product line
Offered at a price that continues to push the cost/performance metric, the Tsunami 10100L is a leader in the carrier class wireless infrastructure market in $/bit Proxim Wireless Corporation, a provider of point to point (PtP) and point to multipoint (PtMP) wireless systems and advanced Wi-Fi, announced the worldwide availability of its Tsunami 10100L series supporting up to 400Mbps data rate and upgradeable to 866Mbps. Carrier class wireless infrastructure With the Tsunami 10100L product line, Proxim continues to offer more for less. Operating at 256QAM in a 40Mhz channel, combined with our WORP protocol, means end users will see 300Mbps of useable data in a 40MHz channel. Offered at a price that continues to push the cost/performance metric, the Tsunami 10100L is a leader in the carrier class wireless infrastructure market in $/bit. Proxim Clear Connect The 10100L is based on the same hardware platform as the Tsunami 10100 series, meaning customers get the features they have come to expect from Proxim – a rugged IP67 design, PoE out, Proxim Clear Connect, Fast Connect and more. The 10100L series includes several product variants including– BSU, SUA, SUR, and QBs. This provides customers with a wide variety of applications and deployment options across the series. In addition, as always with Proxim products, Proxim maintains two generations of backwards compatibility Software upgrade and interoperate capabilities With the ability to software upgrade the 10100L to a full 10100 series, customers can "pay as they grow" by deploying the less expensive 10100L product, and upgrading to the full 866Mbps capacity when needed for a small upgrade fee. In addition, as always with Proxim products, Proxim maintains two generations of backwards compatibility. This means the 10100L, as well as the 10100, can interoperate with the Tsunami 800 and 8200 series products. Mixed networks are supported allowing existing networks to add the additional capacity supported by the 10k series when needed, or to start with a 10100 BSU and deploy the lower capacity, more cost effective 800 series products as subscriber units. High performance solutions "The Tsunami 10100L has been designed for markets that are looking for carrier class communications but with moderate bandwidth requirements. This series makes our high performance solutions now more affordable with no compromises on quality" said Greg Marzullo, CEO and President, Proxim Wireless.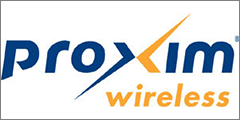 Proxim launches QB-10150-LKL - long-range version of Tsunami QuickBridge backhaul product
With the new LKL version a 28 dBi high gain integrated antenna allows links in excess of 35 km to be deployed with a low-profile, integrated solution Proxim Wireless Corporation announced a long range version of its carrier class Tsunami QuickBridge® backhaul product - the new Tsunami® QB-10150-LKL. With the newly introduced LKL version, a 28 dBi high gain integrated antenna allows links in excess of 35 km to be deployed with a low-profile, integrated solution. Shorter range connections will also benefit from the higher modulation rates and resulting higher data rates enabled by this powerful product over competitive products with lower antenna gain. Features The LKL version continues to support key features that have made the QB 10100 series successful such as: High Capacity - this product supports a useable throughput of 650 Mbps Frequency Agile - customers can select a wide frequency range from 5.15 to 5.85 GHz in a single model Carrier Class - Supporting standard Telco temperature ranges from -40 to +60 C, and contained in an IP67 rated enclosure these products are made to last in the most harsh environments. In addition the QB-10150-LKL supports IEEE 1588 pass through and Jumbo Frames, which are common carrier requirements. New Simply Powerful GUI - The QB-10150-LKL sports the newly released "Simply Powerful GUI" that is present in all 10100 products. RF Robustness - The QB-10150-LKL, like all Proxim Tsunami radio products implements Proxim ClearConnect™ ensuring the radio is able to withstand all but the most hostile RF environments. WORP® - Proxim's proprietary WORP software provides efficiency and QoS over the link allowing multiple traffic streams with varying QoS needs to be bundled into one link. Ideal for small cell backhaul With high bandwidth, QoS, and RF robustness and now long range coverage, the QB-10150-LKL is ideal for small cell backhaul, video security backhaul, and enterprise connectivity applications. "The release of the QB-10150-LKL PtP product represents Proxim's continued leadership in delivering what customers need in this market - highly cost effective PtP links with an extended range for those challenging deployments," said Greg Marzullo, President and CEO of Proxim Wireless. "With a greater than 35 km range, the LKL product will enable simple, rapid installation of carrier class, high-capacity PTP links our customers demand." Proxim Tsunami Quickbridge 10100 series of high capacity point to point products
Proxim Wireless Corporation, a pioneer and global leader in advanced Wi-Fi, point to point (PtP), and point to multipoint (PtMP) wireless systems, is introducing the carrier-class, very high capacity Tsunami Quickbridge® 10100 series of products. Tsunami Quickbridge delivers industry-leading 73% efficiency The QB-10100 series represents Proxim's highest speed PTP products, supporting up to 633 Mbps of data throughput. The useable throughput is achieved with a mere 866 Mbps of RF data rate, delivering an industry-leading 73% efficiency. With the recent release of the QB-835 at the low end of the PTP portfolio, with throughputs as low as 25 Mbps, Proxim has expanded its PTP offerings dramatically. Supporting 80 MHz channels, the QB-10100 benefits from Proxim ClearConnect™ and Proxim's advanced built-in spectrum analyser providing customers the best possible chance of finding a useable 80 MHz channel. As with all Tsunami products, the QB-10100 products are powered by WORP®, Proxim's proprietary software suite, delivering not only 75% efficiencies but also advanced QoS support for mixed traffic to provide proper prioritisation to the voice, video, and other data traffic. IP67-rated outdoor enclosure As the highest capacity product in Proxim's QuickBridge portfolio, the QB-10100 units come in a carrier-class ruggedised outdoor enclosure, with an IP67 rating, and are able to operate in the harshest environments with a -40 to 60 °C temperature range. Carrier-class construction coupled with the high power radio and 2x2 MIMO make these products ideal for near line-of-sight and long range connections. With the high bandwidth, QoS and RF robustness the QB-10100 products are ideal for small cell backhaul, video surveillance backhaul, enterprise connectivity and video surveillance applications. "The QB-10100 series of PTP products continues Proxim's leadership in this market, providing over half a gigabit of useable bandwidth," said Greg Marzullo, President and CEO of Proxim Wireless. "Our customers rely on our quality, durability and reliability, and the QB-10100 continues that tradition while delivering exceptional throughput."
Related white papers
Video Surveillance as a service: Why are video management systems migrating to the Cloud?
The borderless control room
Smart and reliable rail and metro operations