IDTECK Access Controllers
(28)
Browse Access Controllers
Access control controller products updated recently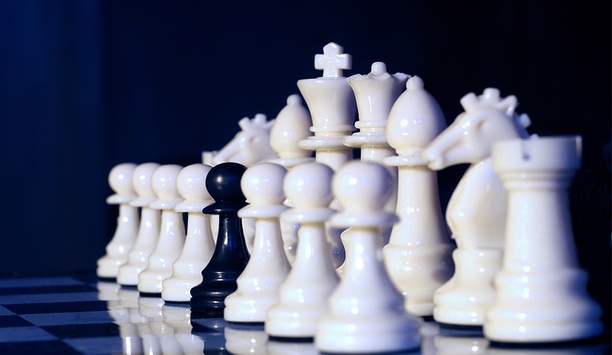 How to build an insider threat programme
Insider threat programmes started with counter-espionage cases in the government. Today, insider threat programmes have become a more common practice in all industries, as companies understand the risks associated with not having one. To build a programme, you must first understand what an insider threat is. An insider threat is an employee, contractor, visitor or other insider who have been granted physical or logical access to a company that can cause extensive damage. Damage ranges from emotional or physical injury, to personnel, financial and reputational loss to data loss/manipulation or destruction of assets. Financial and confidential information While malicious insiders only make up 22% of the threats, they have the most impact on an organisation Most threats are derived from the accidental insider. For example, it's the person who is working on a competitive sales pitch on an airplane and is plugging in financial and confidential information. They are working hard, yet their company's information is exposed to everyone around them. Another type of insider, the compromised insider, is the person who accidentally downloaded malware when clicking on a fake, urgent email, exposing their information. Malicious insiders cause the greatest concerns. These are the rogue employees who may feel threatened. They may turn violent or take action to damage the company. Or you have the criminal actor employees who are truly malicious and have been hired or bribed by another company to gather intel. Their goal is to gather data and assets to cause damage for a specific purpose. While malicious insiders only make up 22% of the threats, they have the most impact on an organisation. They can cause brand and financial damage, along with physical and mental damage. Insider threat programme Once you determine you need an insider threat programme, you need to build a business case and support it with requirements. Depending on your industry, you can start with regulatory requirements such as HIPAA, NERC CIP, PCI, etc. Talk to your regulator and get their input. Everyone needs to be onboard, understand the intricacies of enacting a programme Next, get a top to bottom risk assessment to learn your organisation's risks. A risk assessment will help you prioritise your risks and provide recommendations about what you need to include in your programme. Begin by meeting with senior leadership, including your CEO to discuss expectations. Creating an insider threat programme will change the company culture, and the CEO must understand the gravity of his/her decision before moving forward. Everyone needs to be onboard, understand the intricacies of enacting a programme and support it before its implemented. Determining the level of monitoring The size and complexity of your company will determine the type of programme needed. One size does not fit all. It will determine what technologies are required and how much personnel is needed to execute the programme. The company must determine what level of monitoring is needed to meet their goals. After the leadership team decides, form a steering committee that includes someone from legal, HR and IT. Other departments can join as necessary. This team sets up the structure, lays out the plan, determines the budget and what type of technologies are needed. For small companies, the best value is education. Educate your employees about the programme, build the culture and promote awareness. Teach employees about the behaviours you are looking for and how to report them. Behavioural analysis software Every company is different and you need to determine what will gain employee support The steering committee will need to decide what is out of scope. Every company is different and you need to determine what will gain employee support. The tools put in place cannot monitor employee productivity (web surfing). That is out of scope and will disrupt the company culture. What technology does your organisation need to detect insider threats? Organisations need software solutions that monitor, aggregate and analyse data to identify potential threats. Behavioural analysis software looks at patterns of behaviour and identifies anomalies. Use business intelligence/data analytics solutions to solve this challenge. This solution learns the normal behaviour of people and notifies security staff when behaviour changes. This is done by setting a set risk score. Once the score crosses a determined threshold, an alert is triggered. Case and incident management tools Predictive analytics technology reviews behaviours and identifies sensitive areas of companies (pharmacies, server rooms) or files (HR, finance, development). If it sees anomalous behaviour, it can predict behaviours. It can determine if someone is going to take data. It helps companies take steps to get ahead of bad behaviour. If an employee sends hostile emails, they are picked up and an alert is triggered User sentiment detection software can work in real time. If an employee sends hostile emails, they are picked up and an alert is triggered. The SOC and HR are notified and security dispatched. Depending on how a company has this process set-up, it could potentially save lives. Now that your organisation has all this data, how do you pull it together? Case and incident management tools can pool data points and create threat dashboards. Cyber detection system with access control An integrated security system is recommended to be successful. It will eliminate bubbles and share data to see real-time patterns. If HR, security and compliance departments are doing investigations, they can consolidate systems into the same tool to have better data aggregation. Companies can link their IT/cyber detection system with access control. Deploying a true, integrated, open system provides a better insider threat programme. Big companies should invest in trained counterintelligence investigators to operate the programme. They can help identify the sensitive areas, identify who the people are that have the most access to them, or are in a position to do the greatest amount of harm to the company and who to put mitigation plans around to protect them. They also run the investigations. Potential risky behaviour Using the right technology along with thorough processes will result in a successful programme You need to detect which individuals are interacting with information systems that pose the greatest potential risk. You need to rapidly and thoroughly understand the user's potential risky behaviour and the context around it. Context is important. You need to decide what to investigate and make it clear to employees. Otherwise you will create a negative culture at your company. Develop a security-aware culture. Involve the crowd. Get an app so if someone sees something they can say something. IT should not run the insider threat programme. IT is the most privileged department in an organisation. If something goes wrong with an IT person, they have the most ability to do harm and cover their tracks. They need to be an important partner, but don't let them have ownership and don't let their administrators have access. Educating your employees and creating a positive culture around an insider threat programme takes time and patience. Using the right technology along with thorough processes will result in a successful programme. It's okay to start small and build.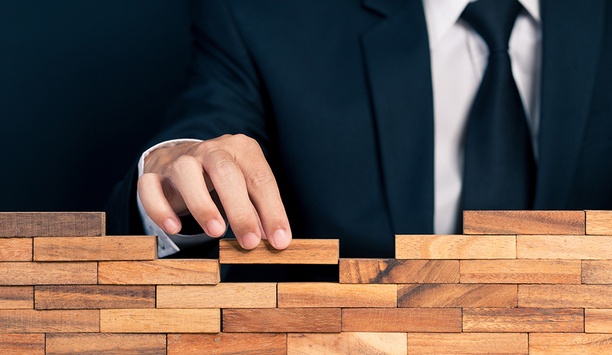 The benefits of an integrated security system
Today, the world is connected like never before. Your watch is connected to your phone, which is connected to your tablet and so on. As we've begun to embrace this 'smart' lifestyle, what we're really embracing is the integration of systems. Why do we connect our devices? The simplest answer is that it makes life easier. But, if that's the case, why stop at our own personal devices? Connection, when applied to a business' operations, is no different: it lowers effort and expedites decision making. Integrating security systems Systems integration takes the idea of connected devices and applies it to an enterprise Systems integration takes the idea of connected devices and applies it to an enterprise, bringing disparate subcomponents into a single ecosystem. This could mean adding a new, overarching system to pull and collect data from existing subsystems, or adapting an existing system to serve as a data collection hub. Regardless of the method, the purpose is to create a single, unified view. Ultimately, it's about simplifying processes, gaining actionable insights into operations and facilitating efficient decision-making. Although integration is becoming the new norm in other areas of life, businesses often opt out of integrating security systems because of misconceptions about the time and resources required to successfully make the change. So, instead of a streamlined operation, the various security systems and devices are siloed, not communicating with each other and typically being run by different teams within an organisation. Time-intensive process When systems are not integrated, companies face a wide range of risks driven by a lack of transparency and information sharing, including actual loss of property or assets. For example, a team in charge of access control is alerted to a door being opened in the middle of the night but can't see what exactly is taking place through video surveillance. Without integrated systems they have no way of knowing if it was a burglar, an equipment malfunction or a gust of wind. Without integration between systems and teams, the ability to quickly put the right pieces in front of decision makers is missing. Instead, the team would have to go back and manually look for footage that corresponds with the time a door was open to figure out which door it was, who opened it and what happened after, which can be a time-intensive process. Integrating access control and surveillance systems Theft and vandalism occur quickly, meaning systems and users must work faster in order to prevent it This slowed response time adds risk to the system. Theft and vandalism occur quickly, meaning systems and users must work faster in order to prevent it. Security systems can do more than communicate that theft or vandalism occurred. Properly integrated, these systems alert users of pre-incident indicators before an event happens or deter events altogether. This gives teams and decision makers more time to make effective decisions. Integrating access control and surveillance systems allows for a more proactive approach. If a door is opened when it's not supposed to be, an integrated system enables users to quickly see what door was opened, who opened it and make a quick decision. Integrated solutions are more effective, more efficient and help drive cost-saving decisions. Ideally, companies should establish integrated solutions from the start of operations. This allows companies to anticipate problems and adjust accordingly instead of reacting after an incident has occurred. Security camera system Although starting from the beginning is the best way to ensure comprehensive security, many companies have existing security systems, requiring integration and implementation to bring them together. Typically, companies with established security systems worry about the impact to infrastructure requirements. Is additional infrastructure necessary? How and where should it be added? What financial or human resources are required? These concerns drive a mentality that the benefits gained from an integrated solution aren't worth the costs of implementation. Thankfully, this is becoming less of a problem as security providers, like Twenty20™ Solutions, work to offer adaptable solutions. With flexible options, operators don't worry about adding or replacing infrastructure to align with a provider's model. This allows users to monitor camera footage and gate traffic from one system If a company has an existing security camera system, but identifies a need for access control, a modern integrated solution provider can supply the gates for access points and equip the gates and cameras with the technology to connect the two. This allows users to monitor camera footage and gate traffic from one system. This model also spares operators additional costs by using a sole vendor for supplemental needs. Overall management of security While a single, unified system is beneficial for cost saving, it can also help the overall management of security. The ability to view all operating systems in one dashboard allows security personnel to manage a site from any location, reducing the expense and effort required to manage a system. The mobile world today means security directors no longer need to be in a centralised operations center to see alerts and make decisions. This simplifies processes by allowing users to quickly see an alert, pull up a camera, delete a user or check an access log from a phone. Modern networks are secure and accessible to those with permissions, without requiring those users to be physically present. Consolidating security systems is the first step companies can take toward streamlining work, information and costs. The next step is integrating all sites, both remote and on-grid. Energy and communication technology The integration of sites and systems turns mountains of data and information into actionable intelligence Traditional methods demanded two systems: one for on-grid facilities and another for off-grid locations. With advancements in energy and communication technology, the need for multiple systems is gone. Data from remote sites can be safely and securely fed into an existing system. These remote locations may gather, distribute and manage data in a different manner than a connected system due to the cost of transmission via remote connections (i.e., cellular or satellite connection). The end result, however, is a consistent and holistic view of operations for the decision maker. The integration of sites and systems turns mountains of data and information into actionable intelligence. With connected devices monitoring occurrences at individual sites, as well as events across locations, the data tells a story that is unhindered by operational silos or physical space. Identifying patterns and trends Instead of providing 10 hours-worth of footage that may or may not be relevant, system analytics can provide users with the specific set of information they need. Incidents once discarded as 'one-off' events can now be analysed and data-mapped to identify patterns and trends, directing future resources to the most critical areas first. Consumers are increasingly expecting everything they need to be right where they need it – and businesses are right behind them. The current generation of security professionals are increasingly expecting the simplicity of their everyday personal tasks to be mirrored in enterprise systems, which means giving them the ability to see what matters in one place. A unified system can provide just that, a single view to help simplify processes, promote cost saving and accelerate decision making.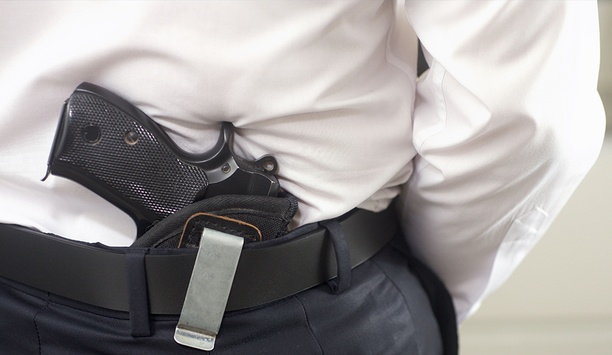 A secured entrance is the first defence against an active shooter
The statistics are staggering. The death tolls are rising. And those who now fear environments that were once thought to be safe zones like school campuses, factories, commercial businesses and government facilities, find themselves having to add the routine of active-shooter drills into their traditional fire drill protocols. The latest active shooter statistics released by the FBI earlier this year in their annual active-shooter report designated 27 events as active shooter incidents in 2018. The report reveals that 16 of the 27 incidents occurred in areas of commerce, seven incidents occurred in business environments, and five incidents occurred in education environments. Deadly active-shooter events Six of the 12 deadliest shootings in the country have taken place in the past five years Six of the 12 deadliest shootings in the country have taken place in the past five years, including Sutherland Springs church, Marjory Stoneman Douglas High School, the San Bernardino regional center, the Walmart in El Paso and the Tree of Life Synagogue in Pittsburgh, which have all occurred since 2015. Although these incidents occurred in facilities with designated entry points common to churches, schools and businesses, the two most deadly active-shooter events since 2015 were the Route 91 Harvest music festival shooting in Las Vegas that left 58 dead and the Pulse nightclub killings in Orlando where 49 perished. As Christopher Combs, special agent in charge of the FBI field office in San Antonio, Texas, said during a news conference following the August 31 mass shooting in Odessa, Texas that claimed seven lives: "We are now at almost every two weeks seeing an active shooter in this country." Active shooter incidents Between December 2000 and December 2018, the FBI's distribution of active shooter incidents by location looks like this: Businesses Open to Pedestrian Traffic (74) Businesses Closed to Pedestrian Traffic (43) K-12 Schools (39) Institutions of Higher Learning (16) Non-Military Government Properties (28) Military Properties—Restricted (5) Healthcare Facilities (11) Houses of Worship (10) Private Properties (12) Malls (6) What the majority of these venues have in common is they all have a front entrance or chokepoint for anyone entering the facilities, which is why any active-shooter plan must include a strategy to secure that entry point. Situational awareness in perimeter and door security Preventing people with the wrong intentions from entering the space is the goal" According to Paul Franco, an A&E with more than 28 years of experience as a consultant and systems integrator focusing on schools, healthcare and large public and private facilities, that while active shooter incidents continue to rise, the residual effect has been an increase in situational awareness in perimeter and door security. "Certainly, protecting people and assets is the number one goal of all our clients. There are multiple considerations in facilities like K-12 and Healthcare. Preventing people with the wrong intentions from entering the space is the goal. But a critical consideration to emphasise to your client is getting that person out of your facility and not creating a more dangerous situation by locking the person in your facility," says Franco. High-security turnstiles "Schools today are creating a space for vetting visitors prior to allowing access into the main facility. Using technology properly like high-security turnstiles offer great benefits in existing schools where space constraints and renovation costs can be impractical." What steps should they be taken when recommending the proper door security to ensure the building is safe As a consultant/integrator, when discussions are had with a client that has a facility in a public space like a corporate building, government centre or industrial facility, what steps should they be taken when recommending the proper door security to ensure the building is safe and can protect its people and assets? For Frank Pisciotta, President and CEO of Business Protection Specialists, Inc. in Raleigh, North Carolina, a fundamental element of his security strategy is making appropriate recommendations that are broad-based and proactive. Properly identifying the adversaries "As a consultant, my recommendations must include properly identifying the adversaries who may show up at a client's door, the likelihood of that event occurring, the consequences of that event occurring, determining if there are tripwires that can be set so an organisation can move their line of defence away from the door, educating employees to report potential threats and creating real-time actionable plans to respond to threats. A more reactionary posture might include such thing as target hardening such as ballistic resistant materials at entry access points to a facility," Pisciotta says. Veteran consultant David Aggleton of Aggleton & Associates of Mission Viejo, California recommends that clients compartmentalise their higher security areas for limited access by adding multiple credential controls (card + keypad + biometric), along with 'positive' access systems that inhibit tailgating/piggybacking such as secure turnstiles, revolving door and mantrap if your entrances and security needs meet the required space and access throughput rates. Integrated solution of electronic access control Defining a single point of entry in some public facilities is becoming the new standard of care according to many A&Es and security consultants, especially in a school environment. This approach allows a concerted effort when it comes to staffing, visitor monitoring and an integrated technology solution. The bottom line remains: most buildings are vulnerable to a security breach A proactive stance to securing a door entryway will use an integrated solution of electronic access control, turnstiles, revolving doors and mantraps that can substantially improve a facility's security profile. The bottom line remains: most buildings are vulnerable to a security breach, so it's not a matter of if there will be a next active shooter tragedy, it's only a matter of where. Enhancing access control assurance "There is no easy answer to this question," says Pisciotta referring to how a secured entrance can deter an active shooter. "There have been at least two high-profile incidents of adversaries shooting their way into a facility through access control barriers. So, if the threat so dictates, a ballistic resistant might be required." He concludes: "There is obviously no question that turnstiles, revolving doors and man traps enhance access control assurance. Electronic access control is easy to integrate with these devices and providing that credentials are secure, approval processes are in place, change management is properly managed and the appropriate auditing measures in place, access control objectives can be met."

Nedap's uPASS Reach readers give hands-free elevator access at VNPT headquarters
Nedap's uPASS Reach long-range UHF readers in combination with IDTECK elevator384 access control system were installed To optimise the monitoring and management of all vehicles and people access points at the company's headquarters, the Vietnam Post and Telecommunication group (VNPT) recently upgraded the building's entire access control and surveillance system. Nedap's uPASS Reach readers were selected to facilitate hands-free access and elevator management. Located in central Hanoi (Vietnam), VNPT is one of the largest companies of the country. With 1,000 employees working at the HQ, manageable vehicle and people access control systems are needed to guarantee a convenient and secure flow of people. The entire project included access control readers for automatic vehicle identification at the building's parking facilities, elevator management and hands-free door access. Elevator management In order to control the 6 passenger elevators in the building's 27 floors, Nedap partner Techpro successfully installed Nedap's uPASS Reach long-range UHF readers in combination with the elevator384 access control system of IDTECK (Korea). Only people with an authorised access credential can operate elevators with call buttons. All exit doors at the stairs are also equipped with Nedap's uPASS readers for tracking purposes. With this solution, VNPT ensures convenient and secure hands-free elevator access to all of its authorised employees and registered visitors. Nedap's uPASS Reach offers long-range identification up to 5 meters [16 ft] using the latest UHF technology. Based on battery-free, passive technology, the uPASS Reach reader is a cost effective and enduring solution for hands-free building and parking access. Convenient building access By using Combi cards featured with UHF and Mifare technology, VNPT facilitates a one card solution for employees and visitors, allowing them authorised access to the 184 doors and elevators throughout the entire premises. Employees and visitors benefit from using a single access credential throughout the facility, from the car park to their office door, making it a cost efficient identification solution. Excellent results Techpro Co. Ltd. Director, Mr. Do Duc Hau, is pleased with the excellent results of the system. "The system has been working well since its completion in 2013. The system helps the company and visitors to enjoy a well-managed elevator system, and provide people tracking and time attendance. With 1000 employees and visitors in the buildings 27 floors, before the installation, the elevator system was always busy and it took a long time to call an elevator. Additionally, it was hard to manage the working time of the employees. With the new systems this is not an issue anymore. As one of biggest telecom providers in Vietnam, with hundreds of daily visitors it was often a burden to manage visitors in and out for VNPT's security department. The new installation helps to conveniently grant access to authorized visitors to the right floor and the right department. Visitor information can now also be stored and provide support for management purposes".

IDTECK FINGER007 prevents 'Buddy-Punching' through its time and attendance system at Saudi Aramco
IDTECK's FINGER007, professional T&A Software has been integrated to manage precise time and attendance dataArabian American Oil Company also known as Saudi Aramco is government-owned national oil company of Saudi Arabia. It is the largest oil corporation in the world with the largest crude oil reserves and production. Running over 100 oil and gas fields in Saudi Arabia, the company produces over 3.4 billion (540,000,000 m³) barrels of crude oil annually.In order to manage the large group of employees in their branch offices all over Saudi Arabia, the HR department of the Saudi Aramco headquarter office needed to retool its time and attendance system to reduce the payroll costs as well as the effectiveness in management. This included a prevention method for unauthorised overtime and card misuse. There were many cases of "buddy punching", which refers to the act of clocking in for other employees who might be late or absent. In addition, the time and attendance system had to integrate with their existing payroll and HR management system to apply payroll rules that are consistent and fair to every employee.IDTECK's distributor in Saudi Arabia region, Aflak Electronics Industries Co., has introduced FINGER007 access controller integration with T&A Software for precise time and attendance of their employees.IDTECK's intelligent standalone fingerprint access controller, FINGER007, delivers top of the line time & attendance and access control applications in a single device. High user efficiency is guaranteed as various identification modes; fingerprint, proximity card and PIN (Personal Identification Number) are supported. Arabian American Oil Company also known as Saudi Aramco is government-owned oil company of Saudi Arabia Best of all, fingerprint identification eradicates any possibilities of proxy attendance, which has known to be the weak point of proximity card T&A devices as the employees can generate false T&A data by using someone else's card to record clocking in and out time.Working alongside with IDTECK's FINGER007, professional T&A Software has been integrated to manage precise time and attendance data. IDTECK's Software Development Kit has been utilised to create one of a kind T&A software, which reflects user's request and regional characteristics. The T&A Software collects T&A data from FINGER007 for further processing and analysis to generate meaningful attendance reports. The software allows users to run multiple shifts and various work schedules without any manual calculations. Processing time, which used to take hours with conventional time clock T&A system, has reduced to just few simple clicks of a button.After the successful implementation of the new time and attendance system, the HR department of Saudi Aramco has been able to realise numerous benefits and satisfaction on their investment. The HR department of Saudi Aramco was pleased with how the time and attendance system reduced their payroll process. They no longer had to calculate employee time and input data in to the payroll system manually. Employees also achieved an immediate benefit by eliminating the need for employees to carry around RF cards or remember password numbers. Using only their fingerprint, employees can identify themselves more quickly and precisely.

IDTECK chosen to update the access management at the TOBB University
IDTECK access control system has ensured safety at TOBB Economics and Technology UniversityTOBB Economics and Technology University, located in Ankara, the capital city of Turkey, is one of the largest technical institute in its region. School's new dormitory building is a signature space that supports the academics and personal growth of residents, provides a place where programmes and events are hosted, and most importantly, provides a home-away-from-home for 1,500 students. The student dormitory complex is consisted of 4 block buildings, which are respectively 18 stories high.Staying the dormitory provides a lot of benefits to the students. It offers convenient access to classes and campus events and most importantly, it provides much needed security to the students that are living away from home for their first time. Nevertheless, Dormitory buildings go through constant exposure to students, faculty, staffs and in some cases, unwanted solicitors and intruders. It is the responsibility of the university to present safe atmosphere where students could study and socialise with one another as well as privacy during their own hours. This is promoted as better describing a living and learning community that is part of the larger academic institution.As the school officials requested, all the entry doors of the dormitory buildings are remained locked all times to prevent the entry of the unauthorised personnel. 118 units of SR10 SMART Card readers were installed on every entry doors and students are allowed access if they present their access card to the reader. 34 units of iTDC-SR access control panels, which are capable of controlling up to 4 doors, are deployed to control the readers. ELEVATOR384 verifies the user and activates the buttons for the floors the student is permitted In addition, properly securing the elevator systems has helped eliminate the risk of the misfortunate events from taking place. With the SR10 SMART Card reader installed right below the floor button of the elevator, students must present his or her access card to the reader and the elevator system, ELEVATOR384, verifies the user and activates the buttons for the floors the student is permitted to. Accessible floors can be set for each card holder (student) by the system administrator and they were able to monitor all the floors. Elevator control played a large role in establishing a comprehensive Access Control System.A key part of this project was that the students didn't have to replace their existing student identification card with a new card equipped with access card capability as the access control system as well as the elevator control system was compatible with SMART Card (MiFARE).On this large project, IDTECK's Turkish distributor, Optimum Guvenlik, was able to beat out other access control suppliers due to the great performance of the IDTECK product. Their recent project at the Ministry of Foreign Affairs of Turkey was a great success and it has left a great impression for Optimum Guvenlik and IDTECK products. Students and dormitory personnel were fairly satisfied with the IDTECK access control system as it ensured safety and provided better environment to live and work.
Featured white papers
A blind spot in governance, risk and compliance
Download
H.265 High Efficiency Coding: Video compression for security applications
Download
How to overcome the storage challenges of adopting surveillance AI
Download