IDTECK Access Control Softwares
(16)
Browse Access Control Softwares
Access control software products updated recently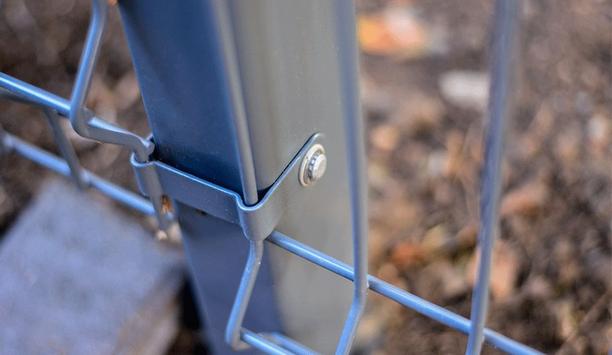 Fix up look sharp
Metal theft is nothing new, but the impact of the pandemic has left many in financial uncertainty, couple this with the rising price of metal, and one result is an increase in the level of acquisitive crime. It seems there is no limit to the types of materials stolen. Just recently, lead stolen from church roofs has caught the media's attention again, but this type of theft reaches to more commonplace materials too, including steel, cast iron, and aluminium, and even items like street signs and fencing panels. As such, publically accessible infrastructure could be left vulnerable if measures aren't taken to properly protect them. Perimeter fencing solution Begin this process by thoroughly checking and assessing the perimeter fencing of the site. Here, you're looking for any signs of tampering or wear and tear, and checking if the fencing is still robust. If the fixings in fencing systems can be removed easily, the entire perimeter fencing solution risks being compromised with little effort. Both the fixings themselves, and the metal fence panels they secure can be targets for theft, and if stolen would significantly reduce the security on and around the site. The connectors, fittings, and fixings are arguably the most integral part of any security fencing installation The connectors, fittings, and fixings are arguably the most integral part of any security fencing installation. They're responsible for holding the fencing and gates together and keeping them in place. Remember, fencing solutions will only be as robust as the components used to hold them together, if these have inherent flaws, the fencing and gates in question will be more vulnerable to attack. Equal level of protection This is because poor quality fixings can often be easily broken or removed by their design or placement, so it's best to steer clear. Further, while fencing labelled as 'quick and easy installation' may sound cost effective, if it takes no time to install, it's likely it will also be quick to take down, defeating the purpose of perimeter fencing. There's a multitude of varying types of fixings available on the market, and it's important to remember that not all fencing and gates provide an equal level of protection. Below we take a closer look at fixings that should be avoided where possible. Standard head screws Standard head screws and bolts. This can be extended to anything that looks like it can be easily removed with a screwdriver or drill. Security Torx or 'Star' screws. These were once an effective tamper-proof fixing, however, in more recent times the driver bits have become more readily available in most DIY toolkits, and as such these fixings are now far from secure. Installing screws on the outside of the fence line. Leaving the fixings accessible from the outside of the fence ultimately means you're exposing them to anyone and everyone, authorised or not. This enables them to attempt to remove the fixings without the added deterrent of having to climb the fence and risking being caught. Low quality fixings. All fixings should be galvanised or stainless steel to ensure they don't rust away. Tamper-proof fixings Vertical bar fencing and metal railings have concealed bolts and screws So now we know what not to specify, let's take this one step further and discuss some of the most effective design components found in fencing systems. Look for security fencing with 'tamper-proof fixings'. We believe this is so essential, that all Jacksons metal fencing is produced using these in one form or another. Vertical bar fencing and metal railings have concealed bolts and screws, while the welded mesh panels have tamper-proof screws with unique heads that can't be loosened or fastened with normal tools. Be wary when specifying fencing types such as steel palisade fencing; not only does this type of fencing hinder surveillance and provide an unattractive aesthetic, but the bolts and rivets are also very easily accessible meaning it isn't very secure. Twin wire panels V mesh and twin wire panels can be attached to posts in different ways. Most commonly this will be via the use of clips. These vary in the level of security they provide, for example, generic mesh clips secured with generic Torx screws can be easily removed using a standard toolkit. However, there are other products on the market which make use of anti-vandal connectors and tamper-proof fixings. Once tightened, the hexagonal part of the nut breaks off, leaving a smooth dome These fixings can only be accessed from the secure side of the fence, significantly improving the level of security. Shear nuts are arguably one of the most secure fixings which should ideally be used on gate hinges. They are a type of breakaway nut which are almost impossible to remove once installed. Once tightened, the hexagonal part of the nut breaks off, leaving a smooth dome that is hard to grip with normal tools. Knit mesh fencing With tightly knit mesh fencing such as 358 mesh, panels can be fixed to the posts in different ways, but again not all ways are secure. Some manufacturers use smaller clips and screws/bolts, however, the clips are susceptible to damage – being so small, and it also leaves the edge of the panels exposed to tools that could prise the panel away from the posts. Close-knit mesh panels with clamp bars and tamper proof bolts are highly secure. Concealed panel to post connectors and tamper proof bolts help to further enhance the security of the fencing, these are commonly used in vertical bar and metal railings. Highly secure finish Here rails are sleeved onto the pales and welded for a seamless, highly secure finish. There are no bolts or rivets that could be removed to enable swing pales to be set aside and gain access. The role that fixings and connectors play is absolutely crucial to the level of security of the perimeter fencing. This article touches on the myriad of different options available on the market, but if in doubt, don't hesitate to consult an expert on what type of components should be used when specifying fencing and gate solutions for your specific project.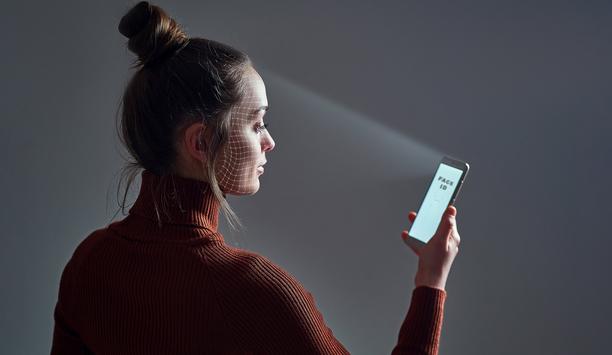 Why face recognition as a credential is the ideal choice for access control?
In the field of access control, face recognition has come a long way. Once considered too slow to authenticate people's identities and credentials in high traffic conditions, face recognition technology has evolved to become one of the quickest, most effective access control identity authentication solutions across all industries. Advancements in artificial intelligence and advanced neural network (ANN) technology from industry leaders like Intel have improved the accuracy and efficiency of face recognition. However, another reason the technology is gaining traction is due to the swiftly rising demand for touchless access control solutions that can help mitigate the spread of disease in public spaces. Effective for high volumes Face recognition eliminates security risks and is also virtually impossible to counterfeit Modern face recognition technology meets all the criteria for becoming the go-to solution for frictionless access control. It provides an accurate, non-invasive means of authenticating people's identities in high-traffic areas, including multi-tenant office buildings, industrial sites, and factories where multiple shifts per day are common. Typical electronic access control systems rely on people providing physical credentials, such as proximity cards, key fobs, or Bluetooth-enabled mobile phones, all of which can be misplaced, lost, or stolen. Face recognition eliminates these security risks and is also virtually impossible to counterfeit. Affordable biometric option Although there are other biometric tools available, face recognition offers significant advantages. Some technologies use hand geometry or iris scans, for example, but these options are generally slower and more expensive. This makes face recognition a natural application for day-to-day access control activities, including chronicling time and attendance for large workforces at construction sites, warehouses, and agricultural and mining operations. In addition to verifying personal credentials, face recognition can also identify whether an individual is wearing a facial covering in compliance with government or corporate mandates regarding health safety protocols. Beyond securing physical locations, face recognition can also be used to manage access to computers, as well as specialised equipment and devices. Overcoming challenges with AI So how did face recognition become so reliable when the technology was once dogged by many challenges, including difficulties with camera angles, certain types of facial expressions, and diverse lighting conditions? Thanks to the emergence of so-called "convolutional" neural network-based algorithms, engineers have been able to overcome these roadblocks. SecurOS FaceX face recognition solution FaceX is powered by neural networks and machine learning which makes it capable of authenticating a wide range of faces One joint effort between New Jersey-based Intelligent Security Systems (ISS) and tech giant Intel has created the SecurOS FaceX face recognition solution. FaceX is powered by neural networks and machine learning which makes it capable of authenticating a wide range of faces and facial expressions, including those captured under changing light, at different resolution levels, and varying distances from the video camera. Secure video management system A common face recognition system deployment begins with IP video cameras that feed footage into a secure video management system connected to a video archive. When the software initially enrolls a person's face, it creates a "digital descriptor" that is stored as a numeric code that will forever be associated with one identity. The system encrypts and stores these numeric codes in a SQL database. For the sake of convenience and cost savings, the video server CPU performs all neural network processes without requiring any special GPU cards. Unique digital identifiers The next step involves correlating faces captured in a video recording with their unique digital descriptors on file. The system can compare newly captured images against large databases of known individuals or faces captured from video streams. Face recognition technology can provide multi-factor authentication, searching watchlists for specific types of features, such as age, hair colour, gender, ethnicity, facial hair, glasses, headwear, and other identifying characteristics including bald spots. Robust encryption SED-compatible drives rely on dedicated chips that encrypt data with AES-128 or AES-256 To support privacy concerns, the entire system features an encrypted and secure login process that prevents unauthorized access to both the database and the archive. An additional layer of encryption is available through the use of Self-Encrypting Drives (SEDs) that hold video recordings and metadata. SED-compatible drives rely on dedicated chips that encrypt data with AES-128 or AES-256 (short for Advanced Encryption Standard). Anti-spoofing safeguards How do face recognition systems handle people who try to trick the system by wearing a costume mask or holding up a picture to hide their faces? FaceX from ISS, for example, includes anti-spoofing capabilities that essentially check for the "liveliness" of a given face. The algorithm can easily flag the flat, two-dimensional nature of a face mask, printed photo, or image on a mobile phone and issue a "spoof" alarm. Increased speed of entry Incorporating facial recognition into existing access control systems is straightforward and cost-effective Incorporating facial recognition into existing access control systems is straightforward and cost-effective. Systems can operate with off-the-shelf security cameras and computers. Users can also leverage existing infrastructure to maintain building aesthetics. A face recognition system can complete the process of detection and recognition in an instant, opening a door or turnstile in less than 500ms. Such efficiency can eliminate hours associated with security personnel checking and managing credentials manually. A vital tool Modern face recognition solutions are infinitely scalable to accommodate global enterprises. As a result, face recognition as a credential is increasingly being implemented for a wide range of applications that transcend traditional access control and physical security to include health safety and workforce management. All these capabilities make face recognition a natural, frictionless solution for managing access control, both in terms of performance and cost.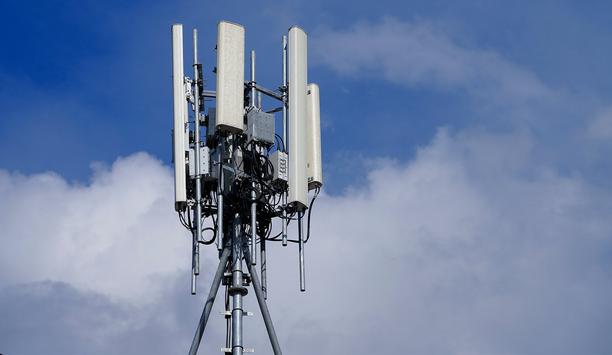 Network operator fraud remains the biggest threat to the revenues of mobile operators
As anti-fraud company Revector marks 20 years of operating, CEO and Founder Andy Gent believes that telecommunications fraud is still not high enough on the corporate agenda for network operators – this should be a significant concern to shareholders. In 2001, Revector was launched to combat specific fraudulent activity against mobile network operators. The company's management expected the business to have a shelf life of no more than five years – such as the belief that mobile operators would quickly get a grip on network fraud and reduce it to zero. Twenty years later frauds continue to persist – costing shareholders, networks, and Governments billions in lost revenue annually. Revenue through mobile service According to Andy Gent, fraudsters are, at heart, business people, exploiting an opportunity for money. Gent explains how this relates to network fraud thus, "Mobile service providers generate revenues in two ways - by having their subscribers that pay the company to access the networks they run and associated services such as voice calls, text messages, and data usage. The second – known as termination revenue – involves transporting calls from other networks." Revenues from termination are shared between all networks that help deliver the call Revenues from termination are shared between all networks that help deliver the call, as Gent outlines: "Imagine a call from the UK to Australia. This will pass through several service providers that will each take a small percentage of the call revenues for passing on the call." "Telecommunications companies establish relationships with others around predictable calling patterns. For example, BT may know that they need one million minutes of calls to South Africa per month. They, therefore, establish a relationship with a South African telecommunications company to provide this." Trading termination minutes The issue comes when the unexpected happens, for example, an earthquake in Cape Town. Now UK residents with relatives in Cape Town suddenly demand a lot more telephone time. BT needs more minutes than it has. It is unlikely that its partner in South Africa can provide these – they are facing the same issue due to the increased volume of calls in and out of the country – so it will look to the open market for the minutes it needs. Gent continues, "Termination minutes are traded in the same way as other commodities. Exchanges combine minutes from multiple sources, bundle these together and sell them. The issue is where these minutes come from. The bundles may well include "white" routes – premium minutes provided by legitimate telecommunications companies. However, many will include so-called "grey" routes." A simple but effective fraud Grey routes are not provided by the telecommunications companies but by third parties or through fraudulent means. Typically, the "grey" routes come at a lower cost than the "white" routes, but some telecommunications service providers may not know this or care about it. The natural pressure on cost means some telecommunications companies end up using "grey" route minutes. The threats to network providers' revenues come from these "grey" routes. A primary risk is SIM Box fraud. SIM Box fraud SIM Box fraud occurs where there is a differential price between the cost of routing a call in a country and the cost of terminating a call, as Gent outlines below: "Imagine a network is offering a promotion with free calls to others on the same network. At the same time, the value of terminating a call to that network's customers is $0.05 per call." One single SIM card being used in this way can generate $3000 per month and there are hundreds of cards in each SIM box "If someone can procure SIM cards with the promotion, these can be loaded into a SIM Box – a device that can house hundreds of SIM cards in racks and be connected to the internet - to terminate calls. The owner of the SIM box can then offer to terminate calls for $0.03 per call. The cost to the SIM box owner is close to zero – the local minutes they are using to terminate calls are bundled with the SIM deal. The $0.03 per call is pure profit after the SIM cards and SIM boxes have been purchased." While this sounds like a complicated scam it can be lucrative. One single SIM card being used in this way can generate $3000 per month and there are hundreds of cards in each SIM box. Loss of termination revenues Service providers can quickly find a large proportion of revenues lost to SIM boxes. Gent has seen "up to 90 percent of termination revenues being lost." "The nature of SIM box fraud is transitory: fraudsters will pick the countries with the strongest opportunity to generate revenues quickly, sweep in and terminate calls for a month or two before the operator notices the revenue drop and takes action." Is it illegal? If this practice sounds entrepreneurial rather than illegal, it is probably because it seems like a victimless crime. However, mobile network operators have paid millions if not billions for the ability to operate networks and generate termination revenues. A reduction in this revenue will mean less investment into next-generation networks or customer service. For the consumer, illegal termination often means poor quality calls with a lack of services such as caller line identification (CLI). But perhaps the most concerning issue is where the proceeds of crime go, as Gent outlines. "Often these SIM box frauds are run by criminal gangs using the process to launder money or finance organised crime or people trafficking." "With widespread restrictions on the number of SIM cards that can be sold to one person, the only way to procure enough SIM cards is via criminal activity. Gangs bribe or coerce network operation staff into supplying SIM cards by the thousand, generating millions in illicit revenues." Other telecommunications fraud Threat to operator termination revenues comes from OTT service providers that have an eye on termination revenues Another threat to operator termination revenues comes from Over-the-Top (OTT) service providers that have an eye on termination revenues as well as competing with telecommunications service providers for a share of the voice and messaging market. While most telecommunications companies see Voice over IP (or OTT) as fair competition, in recent years several new OTT service providers have grown extremely quickly. WhatsApp, for example, was incorporated in 2009 and acquired by Facebook just five years later for almost $20 billion. The business models of these companies vary. Some focus on the "freemium" approach where the initial service is free but add-ons become chargeable. OTT app fraud However, recently some OTT players are looking to terminate revenue to monetise their business models. These operators have been offering competitive termination rates by hijacking a traditional call made from one telephone number to another and terminating it within an OTT app, as Gent explains, "We are seeing OTT apps intercepting traditional telephone calls and delivering them within a user's app." "The call starts as a dialled telephone call, but the user receives it within an OTT app. If OTT players can achieve this, they can generate termination revenues at zero cost – other than to the traditional operator." Using an app to make calls "Of course, if the recipient of the call believes the caller has used an app to call them, they are more likely to use this method of communication in the future – and less likely to dial a number directly. For the OTT players, termination acts as a marketing tool as well as a revenue stream." According to Gent, one OTT service provider has gone as far as including a setting within their app that states "receive regular incoming calls within the app when possible". This is defaulted to "on" when the app is downloaded. Only the most technologically savvy users would even know it was there. Combatting the fraud against networks Networks are less worried about losing revenue to fraud and more about grabbing as many subscribers as possible" Why do networks not do more to combat fraud? The reality, according to Gent, is a combination of priorities and ignorance. He comments, "Most mobile network operators are large but still relatively young companies – typically built around customer acquisition." "Networks are less worried about losing revenue to fraud and more about grabbing as many subscribers as possible. This has led to a mindset where whatever the questions the answer is always more marketing promotions." A small number of innovators around the world continue to fight these frauds directly, but the fraudsters simply move on to the next victim and, when the anti-fraud measures are relaxed, the fraudsters return. An opportunity for the future As mobile networks mature and become more commoditised, Gent believes the issues around combatting fraud will become a wider concern. "If you had told me in 2001 that fraud would still be an issue in 2021, I would have been shocked. Yet operators are still losing significant revenues to criminals. Addressing this needs to remain a priority for the industry, not just to ensure networks have the revenues to build and maintain robust networks but also to ensure that criminal behaviour that this kind of illicit activity funds is reduced. This is not just an issue for network operators but also for wider society."

Nedap's uPASS Reach readers give hands-free elevator access at VNPT headquarters
Nedap's uPASS Reach long-range UHF readers in combination with IDTECK elevator384 access control system were installed To optimise the monitoring and management of all vehicles and people access points at the company's headquarters, the Vietnam Post and Telecommunication group (VNPT) recently upgraded the building's entire access control and surveillance system. Nedap's uPASS Reach readers were selected to facilitate hands-free access and elevator management. Located in central Hanoi (Vietnam), VNPT is one of the largest companies of the country. With 1,000 employees working at the HQ, manageable vehicle and people access control systems are needed to guarantee a convenient and secure flow of people. The entire project included access control readers for automatic vehicle identification at the building's parking facilities, elevator management and hands-free door access. Elevator management In order to control the 6 passenger elevators in the building's 27 floors, Nedap partner Techpro successfully installed Nedap's uPASS Reach long-range UHF readers in combination with the elevator384 access control system of IDTECK (Korea). Only people with an authorised access credential can operate elevators with call buttons. All exit doors at the stairs are also equipped with Nedap's uPASS readers for tracking purposes. With this solution, VNPT ensures convenient and secure hands-free elevator access to all of its authorised employees and registered visitors. Nedap's uPASS Reach offers long-range identification up to 5 meters [16 ft] using the latest UHF technology. Based on battery-free, passive technology, the uPASS Reach reader is a cost effective and enduring solution for hands-free building and parking access. Convenient building access By using Combi cards featured with UHF and Mifare technology, VNPT facilitates a one card solution for employees and visitors, allowing them authorised access to the 184 doors and elevators throughout the entire premises. Employees and visitors benefit from using a single access credential throughout the facility, from the car park to their office door, making it a cost efficient identification solution. Excellent results Techpro Co. Ltd. Director, Mr. Do Duc Hau, is pleased with the excellent results of the system. "The system has been working well since its completion in 2013. The system helps the company and visitors to enjoy a well-managed elevator system, and provide people tracking and time attendance. With 1000 employees and visitors in the buildings 27 floors, before the installation, the elevator system was always busy and it took a long time to call an elevator. Additionally, it was hard to manage the working time of the employees. With the new systems this is not an issue anymore. As one of biggest telecom providers in Vietnam, with hundreds of daily visitors it was often a burden to manage visitors in and out for VNPT's security department. The new installation helps to conveniently grant access to authorized visitors to the right floor and the right department. Visitor information can now also be stored and provide support for management purposes".

IDTECK FINGER007 prevents 'Buddy-Punching' through its time and attendance system at Saudi Aramco
IDTECK's FINGER007, professional T&A Software has been integrated to manage precise time and attendance dataArabian American Oil Company also known as Saudi Aramco is government-owned national oil company of Saudi Arabia. It is the largest oil corporation in the world with the largest crude oil reserves and production. Running over 100 oil and gas fields in Saudi Arabia, the company produces over 3.4 billion (540,000,000 m³) barrels of crude oil annually.In order to manage the large group of employees in their branch offices all over Saudi Arabia, the HR department of the Saudi Aramco headquarter office needed to retool its time and attendance system to reduce the payroll costs as well as the effectiveness in management. This included a prevention method for unauthorised overtime and card misuse. There were many cases of "buddy punching", which refers to the act of clocking in for other employees who might be late or absent. In addition, the time and attendance system had to integrate with their existing payroll and HR management system to apply payroll rules that are consistent and fair to every employee.IDTECK's distributor in Saudi Arabia region, Aflak Electronics Industries Co., has introduced FINGER007 access controller integration with T&A Software for precise time and attendance of their employees.IDTECK's intelligent standalone fingerprint access controller, FINGER007, delivers top of the line time & attendance and access control applications in a single device. High user efficiency is guaranteed as various identification modes; fingerprint, proximity card and PIN (Personal Identification Number) are supported. Arabian American Oil Company also known as Saudi Aramco is government-owned oil company of Saudi Arabia Best of all, fingerprint identification eradicates any possibilities of proxy attendance, which has known to be the weak point of proximity card T&A devices as the employees can generate false T&A data by using someone else's card to record clocking in and out time.Working alongside with IDTECK's FINGER007, professional T&A Software has been integrated to manage precise time and attendance data. IDTECK's Software Development Kit has been utilised to create one of a kind T&A software, which reflects user's request and regional characteristics. The T&A Software collects T&A data from FINGER007 for further processing and analysis to generate meaningful attendance reports. The software allows users to run multiple shifts and various work schedules without any manual calculations. Processing time, which used to take hours with conventional time clock T&A system, has reduced to just few simple clicks of a button.After the successful implementation of the new time and attendance system, the HR department of Saudi Aramco has been able to realise numerous benefits and satisfaction on their investment. The HR department of Saudi Aramco was pleased with how the time and attendance system reduced their payroll process. They no longer had to calculate employee time and input data in to the payroll system manually. Employees also achieved an immediate benefit by eliminating the need for employees to carry around RF cards or remember password numbers. Using only their fingerprint, employees can identify themselves more quickly and precisely.

IDTECK chosen to update the access management at the TOBB University
IDTECK access control system has ensured safety at TOBB Economics and Technology UniversityTOBB Economics and Technology University, located in Ankara, the capital city of Turkey, is one of the largest technical institute in its region. School's new dormitory building is a signature space that supports the academics and personal growth of residents, provides a place where programmes and events are hosted, and most importantly, provides a home-away-from-home for 1,500 students. The student dormitory complex is consisted of 4 block buildings, which are respectively 18 stories high.Staying the dormitory provides a lot of benefits to the students. It offers convenient access to classes and campus events and most importantly, it provides much needed security to the students that are living away from home for their first time. Nevertheless, Dormitory buildings go through constant exposure to students, faculty, staffs and in some cases, unwanted solicitors and intruders. It is the responsibility of the university to present safe atmosphere where students could study and socialise with one another as well as privacy during their own hours. This is promoted as better describing a living and learning community that is part of the larger academic institution.As the school officials requested, all the entry doors of the dormitory buildings are remained locked all times to prevent the entry of the unauthorised personnel. 118 units of SR10 SMART Card readers were installed on every entry doors and students are allowed access if they present their access card to the reader. 34 units of iTDC-SR access control panels, which are capable of controlling up to 4 doors, are deployed to control the readers. ELEVATOR384 verifies the user and activates the buttons for the floors the student is permitted In addition, properly securing the elevator systems has helped eliminate the risk of the misfortunate events from taking place. With the SR10 SMART Card reader installed right below the floor button of the elevator, students must present his or her access card to the reader and the elevator system, ELEVATOR384, verifies the user and activates the buttons for the floors the student is permitted to. Accessible floors can be set for each card holder (student) by the system administrator and they were able to monitor all the floors. Elevator control played a large role in establishing a comprehensive Access Control System.A key part of this project was that the students didn't have to replace their existing student identification card with a new card equipped with access card capability as the access control system as well as the elevator control system was compatible with SMART Card (MiFARE).On this large project, IDTECK's Turkish distributor, Optimum Guvenlik, was able to beat out other access control suppliers due to the great performance of the IDTECK product. Their recent project at the Ministry of Foreign Affairs of Turkey was a great success and it has left a great impression for Optimum Guvenlik and IDTECK products. Students and dormitory personnel were fairly satisfied with the IDTECK access control system as it ensured safety and provided better environment to live and work.
Related white papers
10 top insights in access, cloud and more
Protecting dormitory residents and assets
Top 5 ways to ensure visitor safety and security