IDTECK Access Control Cards, Tags & Fobs
(12)
Browse Access Control Cards, Tags & Fobs
Access control card/ tag/ fob products updated recently


Open Supervised Data Protocol (OSDP): the gold standard for access control installations
Today's security industry technology standards create a common framework for achieving predictable performance. Systems are made more secure and easier to install, use and integrate with other devices. Standards are also intended to be living documents, open to continual refinements to benefit manufacturers, integrators and end users. An excellent example is the Open Supervised Data Protocol (OSDP), which is now the industry's gold standard for physical access control installations. It was designed to offer a higher level of security with more flexible options than the aging defacto Weigand wiring standard. Updating OSDP-readers simultaneously One recent addition enables end users to push firmware and software updates to thousands of OSDP-enabled card readers simultaneouslyOSDP, first introduced in 2011 by the Security Industry Association (SIA), continues to evolve with significant manufacturer input. One recent addition enables end users to push firmware and/or software updates to a few or thousands of OSDP-enabled card readers simultaneously. Weigand technology requires updates to be made one at a time at each reader. Regularly changing reader encryption keys is an excellent way to enhance facility security. It's easy using the OSDP file transfer capability and the latest DESFire EV2 credentials containing multiple encryption keys. You can transfer the next code on the card to all readers and the job is done. And there's no need to create a new card for each user or reprogram each individual reader. AES-128 encryption ensures cybersecurity It's time to migrate entirely away from Weigand technology. If greater security, convenience and reduced labour from the latest OSDP updates isn't reason enough, here are a few more things to consider. The 40-year-old Weigand protocol provides no signal encryption, making it easy for hackers to capture the raw data transmitted between cards and readers. OSDP readers support AES-128 encryption while providing continuous monitoring of wires to guard against cybercriminals. Weigand reader installations require homerun cable pulls from the control panel to each peripheral device. OSDP readers can be daisy chained, providing additional savings on cabling and installation time. Weigand technology is simply too slow to work with today's most versatile and secure card technologies. OSDP readers work with virtually all modern access control cards. The OSDP standard also works with biometric devices; Weigand does not. Meeting requirements of FICAM guidelines SIA is pushing to make the latest OSDP version a standard recognised by the ANSI, a move to enhance the global competitiveness of U.S. security businessesAlso, OSDP is becoming a must-have standard for organisations demanding the highest security levels. The standard meets requirements of the Federal Identity, Credential and Access Management (FICAM) guidelines that affect how the access control industry does business with the federal government. SIA is pushing to make the latest OSDP version a standard recognised by the American National Standard Institute (ANSI), a move to enhance the global competitiveness of U.S. security businesses. There's still a large worldwide reader installation base that works solely with the Weigand protocol. Admittedly, changing them all at one time may be prohibitively expensive; however, standards should be viewed as a journey, not a destination. That's why a measured migration is the right choice for many organisations. Begin by securing the perimeter. Replace only the outside-facing Weigand readers. As long as the walls are secured, the inside can remain a softer target until OSDP-compatible readers can be added indoors. The case for moving to OSDP as a standard is compelling. It offers our industry the opportunity to design access control software and products that provide what end users want most – greater security, flexibility and convenience.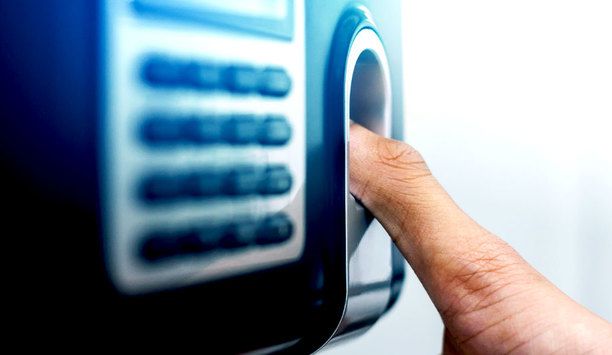 Debunking the myths of the security of access control systems
It's not surprising that people are nervous about the security of newer technologies, many of which are part of the Internet of Things (IoT). While they offer greater efficiency and connectivity, some people still hesitate. After all, there seems to be a constant stream of news stories about multinational corporations being breached or hackers taking control of smart home devices. Both of these scenarios can feel personal. No one likes the idea of their data falling into criminal hands. And we especially don't like the thought that someone can, even virtually, come into our private spaces. The reality, though, is that, when you choose the right technology and undertake the proper procedures, IoT devices are incredibly secure. That said, one of the spaces where we see continued confusion is around access control systems (ACS) that are deployed over networks, particularly in relation to mobile access, smartcards, and electronic locks. These technologies are often perceived as being less secure and therefore more vulnerable to attacks than older ACS systems or devices. In the interest of clearing up any confusion, it is important to provide good, reliable information. With this in mind, there are some myths out there about the security of ACS that need to be debunked. The fact that these devices communicate with an ACS via Bluetooth or Near Field Communication (NFC) leads to one of the main myths we encounter Myth #1: Mobile credentials are not secure The first myth we have to look at exists around mobile credentials. Mobile credentials allow cardholders to access secured doors and areas with their mobile devices. The fact that these devices communicate with an ACS via Bluetooth or Near Field Communication (NFC) leads to one of the main myths we encounter about the security of credentialed information. There is a persistent belief that Bluetooth is not secure. In particular, people seem to be concerned that using mobile credentials makes your organisation more vulnerable to skimming attacks. While focusing on the medium of communication is an important consideration when an organisation deploys a mobile credentialing system, the concerns about Bluetooth miss the mark. Bluetooth and NFC are simply channels over which information is transmitted. Believing that Bluetooth is not secure would be the same as suggesting that the internet is not secure. In both cases, the security of your communication depends on the technology, protocols, and safeguards we all have in place. So, instead of wondering about Bluetooth or NFC, users should be focused on the security of the devices themselves. Before deploying mobile credentials, ask your vendor (1) how the credential is generated, stored, and secured on the device, (2) how the device communicates with the reader, and (3) how the reader securely accesses the credential information. When you deploy smartcard technology as part of your ACS, you should choose the latest generation, such as MiFARE DesFIRE EV1 or EV2 and HID iCLASS SEOS Myth #2: All smartcards are equally secure The question "how secure are my smartcards?" is a serious one. And the answer can depend on the generation of the cards themselves. For example, while older smartcards like MiFARE CLASSIC and HID iCLASS Classic offer better encryption than proxy cards and magstripe credentials, they have been compromised. Using these older technologies can make your organisation vulnerable. As a result, when you deploy smartcard technology as part of your ACS, you should choose the latest generation, such as MiFARE DesFIRE EV1 or EV2 and HID iCLASS SEOS. In this way, you will be protecting your system as well as your buildings or facilities. Some traditional readers and controllers can also pose a serious risk to your organisation if they use the Wiegand protocol, which offers no security. While you can upgrade to a more secure protocol like OSDP version 2, electronic locks are a very secure alternative worth considering. It is also important to understand that not all smartcard readers are compatible with all smartcard types. When they are not compatible, the built-in security designed to keep your system safe will not match up and you will essentially forego security as your smartcard-reader will not read the credentials at all. Instead, it will simply read the non-secure portion—the Card Serial Number (CSN) —of the smartcard that is accessible to everyone. While some manufacturers suggest that this is an advantage because their readers can work with any smartcard, the truth is that they are not reading from the secure part of the card, which can put your system and premises at risk. Using electronic locks can help protect facilities and networks through various security protocols, including encryption and authentication Myth #3: Electronic locks are more vulnerable These days, there are still many who believe that electronic locks, especially wireless locks, are more vulnerable to cybercriminal activity as compared to traditional readers and controllers. The concern here is that electronic locks can allow cybercriminals to both access your network to get data and intercept commands from the gateway or nodes over the air that would allow them access to your buildings or facilities. The reality is that using electronic locks can help protect facilities and networks through various security protocols, including encryption and authentication. Additionally, because many of these locks remain operational regardless of network status, they provide real-time door monitoring. This means that many electronic locks not only prevent unauthorised access but also keep operators informed about their status at all times, even if a network goes down. Outdated technology and old analogue systems are more vulnerable to attacks When it comes to deploying electronic locks, it is important to remember that, like any device on your network, they must have built-in security features that will allow you to keep your information, people, and facilities safe. Be prepared to unlock future benefits Ultimately, the information in your IP-based ACS is at no greater risk than any other information being transmitted over the network. We just have to be smart about how we connect, transmit, and store our data. In the end, maintaining the status quo and refusing to move away from old technology is not a viable option. Outdated technology and old analogue systems are more vulnerable to attacks. The reason it is so important to debunk myths around ACS and, at the same time, get people thinking about network security in the right way is that network-based systems can offer an ever-increasing number of benefits. When we deploy new technology using industry best practices and purchase devices from trusted vendors, we put ourselves and our networks in the best possible position to take full advantage of all that our increasingly connected world has to offer.
How to choose the right wireless access control locks
The basic principles of access control are well established: only authorised people should have access to secure areas, only at times that can be defined in advance, and only within a system that can identify exactly who went where, and when. Traditional mechanical lock-and-key systems cannot accomplish this — at least, not without loading a huge admin burden onto security staff. But modern, electronic wireless access control has the flexibility to achieve it. What criteria determine the right sort of access control for your organisation? It makes sense to assess what is desirable against what is affordable or available in the electronic access control market today. Asking yourself these 5 questions will lead to a wise investment in the right technology: Wireless locks like Aperio work seamlessly with existing systems from over 100 different access control providersDo you want to extend your existing system, or begin from scratch? You are not stuck with locks chosen by a previous management team. Security needs change. Wireless locks like Aperio, for example, work seamlessly with existing systems from over 100 different access control providers, integrated online or offline. You will save time and money extending your current system with a technology like Aperio and users can continue with their existing credentials. Going forward, it makes sense to choose locks built using open architecture, for added flexibility and to future-proof your next investment. Who are the site users and what kind of credentials suit their needs? In many industries, access to premises is required by permanent staff and short-term contractors: your access system needs to be flexible. Different systems offer credentials stored on cards and fobs, or on programmable, battery-powered keys. For example, the new Openow app for SMARTair wireless locking converts a user's smartphone into a virtual key. You issue and revoke user keys using the intuitive software, an efficient, flexible mobile management solution. What is the structure of the site (or sites) you protect? You will need different locks for high-traffic and low-traffic doors, indoor and outdoor use. Almost everywhere, wireless locks are much easier to install and to maintain than traditional wired magnetic locks — and more cost-effective to run. Certified wireless security locks provide extra protection for sensitive areas needing stringent standards. If you have a mobile workforce or manage dispersed sites, consider the credential management practicalities. For example, programmable keys that are easy to update with a Bluetooth-enabled smartphone app — like ASSA ABLOY's CLIQ Connect solution — will save your staff time and money. For outdoor access points, you will need gate locks or padlocks certified for operation in extreme conditions Do you want to secure more than just doors? Some wireless systems have locks for cabinets, machines, windows and even server racks (handy if you want an extra layer of control over co-located servers). There will be workflow advantages in monitoring these 'non-doors' — medicine stores, for example, or car parks or lifts — from the same admin interface as your doors. Site users will appreciate the convenience of carrying one credential for every access need. For outdoor access points, you will need gate locks or padlocks certified for operation in extreme conditions. For example, CLIQ mechatronic padlocks are currently deployed outdoors at utility sites in Scandinavia and supermarkets in East Africa. Do you need real-time capabilities? Choose an Online system and you can manage and amend access control doors at any time and from anywhere, using the admin software. You can monitor sensitive areas like medicine stores remotely and in real time, and can revoke access rights if a user credential gets lost. In an emergency, remote locking or unlocking of an entrance could be critical. Aperio wireless locks, for example, are integrated with online electronic access and real-time monitoring systems in hospitals, manufacturing plants and student halls of residence. With some systems, including SMARTair, you can combine 'Update on Card' and Online updating for different doors within the same installation. The CLIQ Connect app and programmable keys make real-time control over remote sites or teams possible. Wireless access control offers a compelling mix of audit compliance, easy installation, cost efficiency, and seamless integration. It makes life easier for security managers, and is deployed in premises as diverse as power plants and co-working spaces; museums and care homes; banks, schools and skyscrapers.

Nedap's uPASS Reach readers give hands-free elevator access at VNPT headquarters
Nedap's uPASS Reach long-range UHF readers in combination with IDTECK elevator384 access control system were installed To optimise the monitoring and management of all vehicles and people access points at the company's headquarters, the Vietnam Post and Telecommunication group (VNPT) recently upgraded the building's entire access control and surveillance system. Nedap's uPASS Reach readers were selected to facilitate hands-free access and elevator management. Located in central Hanoi (Vietnam), VNPT is one of the largest companies of the country. With 1,000 employees working at the HQ, manageable vehicle and people access control systems are needed to guarantee a convenient and secure flow of people. The entire project included access control readers for automatic vehicle identification at the building's parking facilities, elevator management and hands-free door access. Elevator management In order to control the 6 passenger elevators in the building's 27 floors, Nedap partner Techpro successfully installed Nedap's uPASS Reach long-range UHF readers in combination with the elevator384 access control system of IDTECK (Korea). Only people with an authorised access credential can operate elevators with call buttons. All exit doors at the stairs are also equipped with Nedap's uPASS readers for tracking purposes. With this solution, VNPT ensures convenient and secure hands-free elevator access to all of its authorised employees and registered visitors. Nedap's uPASS Reach offers long-range identification up to 5 meters [16 ft] using the latest UHF technology. Based on battery-free, passive technology, the uPASS Reach reader is a cost effective and enduring solution for hands-free building and parking access. Convenient building access By using Combi cards featured with UHF and Mifare technology, VNPT facilitates a one card solution for employees and visitors, allowing them authorised access to the 184 doors and elevators throughout the entire premises. Employees and visitors benefit from using a single access credential throughout the facility, from the car park to their office door, making it a cost efficient identification solution. Excellent results Techpro Co. Ltd. Director, Mr. Do Duc Hau, is pleased with the excellent results of the system. "The system has been working well since its completion in 2013. The system helps the company and visitors to enjoy a well-managed elevator system, and provide people tracking and time attendance. With 1000 employees and visitors in the buildings 27 floors, before the installation, the elevator system was always busy and it took a long time to call an elevator. Additionally, it was hard to manage the working time of the employees. With the new systems this is not an issue anymore. As one of biggest telecom providers in Vietnam, with hundreds of daily visitors it was often a burden to manage visitors in and out for VNPT's security department. The new installation helps to conveniently grant access to authorized visitors to the right floor and the right department. Visitor information can now also be stored and provide support for management purposes".

IDTECK FINGER007 prevents 'Buddy-Punching' through its time and attendance system at Saudi Aramco
IDTECK's FINGER007, professional T&A Software has been integrated to manage precise time and attendance dataArabian American Oil Company also known as Saudi Aramco is government-owned national oil company of Saudi Arabia. It is the largest oil corporation in the world with the largest crude oil reserves and production. Running over 100 oil and gas fields in Saudi Arabia, the company produces over 3.4 billion (540,000,000 m³) barrels of crude oil annually.In order to manage the large group of employees in their branch offices all over Saudi Arabia, the HR department of the Saudi Aramco headquarter office needed to retool its time and attendance system to reduce the payroll costs as well as the effectiveness in management. This included a prevention method for unauthorised overtime and card misuse. There were many cases of "buddy punching", which refers to the act of clocking in for other employees who might be late or absent. In addition, the time and attendance system had to integrate with their existing payroll and HR management system to apply payroll rules that are consistent and fair to every employee.IDTECK's distributor in Saudi Arabia region, Aflak Electronics Industries Co., has introduced FINGER007 access controller integration with T&A Software for precise time and attendance of their employees.IDTECK's intelligent standalone fingerprint access controller, FINGER007, delivers top of the line time & attendance and access control applications in a single device. High user efficiency is guaranteed as various identification modes; fingerprint, proximity card and PIN (Personal Identification Number) are supported. Arabian American Oil Company also known as Saudi Aramco is government-owned oil company of Saudi Arabia Best of all, fingerprint identification eradicates any possibilities of proxy attendance, which has known to be the weak point of proximity card T&A devices as the employees can generate false T&A data by using someone else's card to record clocking in and out time.Working alongside with IDTECK's FINGER007, professional T&A Software has been integrated to manage precise time and attendance data. IDTECK's Software Development Kit has been utilised to create one of a kind T&A software, which reflects user's request and regional characteristics. The T&A Software collects T&A data from FINGER007 for further processing and analysis to generate meaningful attendance reports. The software allows users to run multiple shifts and various work schedules without any manual calculations. Processing time, which used to take hours with conventional time clock T&A system, has reduced to just few simple clicks of a button.After the successful implementation of the new time and attendance system, the HR department of Saudi Aramco has been able to realise numerous benefits and satisfaction on their investment. The HR department of Saudi Aramco was pleased with how the time and attendance system reduced their payroll process. They no longer had to calculate employee time and input data in to the payroll system manually. Employees also achieved an immediate benefit by eliminating the need for employees to carry around RF cards or remember password numbers. Using only their fingerprint, employees can identify themselves more quickly and precisely.

IDTECK chosen to update the access management at the TOBB University
IDTECK access control system has ensured safety at TOBB Economics and Technology UniversityTOBB Economics and Technology University, located in Ankara, the capital city of Turkey, is one of the largest technical institute in its region. School's new dormitory building is a signature space that supports the academics and personal growth of residents, provides a place where programmes and events are hosted, and most importantly, provides a home-away-from-home for 1,500 students. The student dormitory complex is consisted of 4 block buildings, which are respectively 18 stories high.Staying the dormitory provides a lot of benefits to the students. It offers convenient access to classes and campus events and most importantly, it provides much needed security to the students that are living away from home for their first time. Nevertheless, Dormitory buildings go through constant exposure to students, faculty, staffs and in some cases, unwanted solicitors and intruders. It is the responsibility of the university to present safe atmosphere where students could study and socialise with one another as well as privacy during their own hours. This is promoted as better describing a living and learning community that is part of the larger academic institution.As the school officials requested, all the entry doors of the dormitory buildings are remained locked all times to prevent the entry of the unauthorised personnel. 118 units of SR10 SMART Card readers were installed on every entry doors and students are allowed access if they present their access card to the reader. 34 units of iTDC-SR access control panels, which are capable of controlling up to 4 doors, are deployed to control the readers. ELEVATOR384 verifies the user and activates the buttons for the floors the student is permitted In addition, properly securing the elevator systems has helped eliminate the risk of the misfortunate events from taking place. With the SR10 SMART Card reader installed right below the floor button of the elevator, students must present his or her access card to the reader and the elevator system, ELEVATOR384, verifies the user and activates the buttons for the floors the student is permitted to. Accessible floors can be set for each card holder (student) by the system administrator and they were able to monitor all the floors. Elevator control played a large role in establishing a comprehensive Access Control System.A key part of this project was that the students didn't have to replace their existing student identification card with a new card equipped with access card capability as the access control system as well as the elevator control system was compatible with SMART Card (MiFARE).On this large project, IDTECK's Turkish distributor, Optimum Guvenlik, was able to beat out other access control suppliers due to the great performance of the IDTECK product. Their recent project at the Ministry of Foreign Affairs of Turkey was a great success and it has left a great impression for Optimum Guvenlik and IDTECK products. Students and dormitory personnel were fairly satisfied with the IDTECK access control system as it ensured safety and provided better environment to live and work.
Featured white papers
5 steps to finding the right access control system for you
Download
Why outdated access control systems are a big problem
Download
Five things to consider for AI with video technology
Download