Traka Access Control Softwares
(2)
Browse Access Control Softwares
Access control software products updated recently
We have the technology to make society safer – how long can we justify not using it?
While the application of facial recognition within both public and private spheres continues to draw criticism from those who see it as a threat to civil rights, this technology has become extremely commonplace in the lives of iPhone users. It is so prevalent, in fact, that by 2024 it is predicted that 90% of smartphones will use biometric facial recognition hardware. CCTV surveillance cameras Similarly, CCTV is a well-established security measure that many of us are familiar with, whether through spotting images displayed on screens in shops, hotels and offices, or noticing cameras on the side of buildings. It is therefore necessary we ask the question of why, when facial recognition is integrated with security surveillance technology, does it become such a source of contention? It is not uncommon for concerns to be voiced against innovation. History has taught us that it is human nature to fear the unknown, especially if it seems that it may change life as we know it. Yet technology is an ever-changing, progressive part of the 21st century and it is important we start to shift the narrative away from privacy threats, to the force for good that LFR (Live Facial Recognition) represents. Live Facial Recognition (LFR) We understand the arguments from those that fear the ethics of AI and the data collection within facial recognition Across recent weeks, we have seen pleas from UK organisations to allow better police access to facial recognition technology in order to fight crime. In the US, there are reports that LAPD is the latest police force to be properly regulating its use of facial recognition to aid criminal investigations, which is certainly a step in the right direction. While it is understandable that society fears technology that they do not yet understand, this lack of knowledge is exactly why the narrative needs to shift. We understand the arguments from those that fear the ethics of AI and the data collection within facial recognition, we respect these anxieties. However, it is time to level the playing field of the facial recognition debate and communicate the plethora of benefits it offers society. Facial recognition technology - A force for good Facial recognition technology has already reached such a level of maturity and sophistication that there are huge opportunities for it to be leveraged as a force for good in real-world scenarios. As well as making society safer and more secure, I would go as far to say that LFR is able to save lives. One usage that could have a dramatic effect on reducing stress in people with mental conditions is the ability for facial recognition to identify those with Alzheimer's. If an older individual is seemingly confused, lost or distressed, cameras could alert local medical centres or police stations of their identity, condition and where they need to go (a home address or a next of kin contact). Granted, this usage would be one that does incorporate a fair bit of personal data, although this information would only be gathered with consent from each individual. Vulnerable people could volunteer their personal data to local watchlists in order to ensure their safety when out in society, as well as to allow quicker resolutions of typically stressful situations. Tracking and finding missing persons Another possibility for real world positives to be drawn from facial recognition is to leverage the technology to help track or find missing persons, a lost child for instance. The most advanced forms of LFR in the market are now able to recognise individuals even if up to 50% of their face is covered and from challenging or oblique angles. Therefore, there is a significant opportunity not only to return people home safely, more quickly, but also reduce police hours spent on analysing CCTV footage. Rapid scanning of images Facial recognition technology can rapidly scan images for a potential match Facial recognition technology can rapidly scan images for a potential match, as a more reliable and less time-consuming option than the human alternative. Freed-up officers could also then work more proactively on the ground, patrolling their local areas and increasing community safety and security twofold. It is important to understand that these facial recognition solutions should not be applied to every criminal case, and the technology must be used responsibly. However, these opportunities to use LFR as force for good are undeniable. Debunking the myths One of the central concerns around LFR is the breach of privacy that is associated with 'watchlists'. There is a common misconception, however, that the data of every individual that passes a camera is processed and then stored. The reality is that watch lists are compiled with focus on known criminals, while the general public can continue life as normal. The very best facial recognition will effectively view a stream of blurred faces, until it detects one that it has been programmed to recognise. For example, an individual that has previously shoplifted from a local supermarket may have their biometric data stored, so when they return to that location the employees are alerted to a risk of further crimes being committed. Considering that the cost of crime prevention to retailers in recent years has been around £1 billion, which therefore impacts consumer prices and employee wages, security measures to tackle this issue are very much in the public interest. Most importantly, the average citizen has no need to fear being 'followed' by LFR cameras. If data is stored, it is for a maximum of 0.6 seconds before being deleted. Privacy Privacy is ingrained in facial recognition solutions, yet it seems the debate often ignores this side of the story Privacy is ingrained in facial recognition solutions, yet it seems the debate often ignores this side of the story. It is essential we spend more time and effort communicating exactly why watchlists are made, who they are made for and how they are being used, if we want to de-bunk myths and change the narrative. As science and technology professionals, heading up this exciting innovation, we must put transparency and accountability at the centre of what we do. Tony Porter, former Surveillance Camera Commissioner and current CPO at Corsight AI, has previously worked on developing processes that audit and review watch lists. Such restrictions are imperative in order for AI and LFR to be used legally, as well as ethically and responsibly. Biometrics, mask detection and contactless payments Nevertheless, the risks do not outweigh the benefits. Facial recognition should and can be used for good in so many more ways than listed above, including biometric, contactless payments, detecting whether an individual is wearing a facemask and is therefore, safe to enter a building, identifying a domestic abuse perpetrator returning to the scene of a crime and alerting police. There are even opportunities for good that we have not thought of yet. It is therefore not only a waste not to use this technology where we can, prioritising making society a safer place, it is immoral to stand by and let crimes continue while we have effective, reliable mitigation solutions.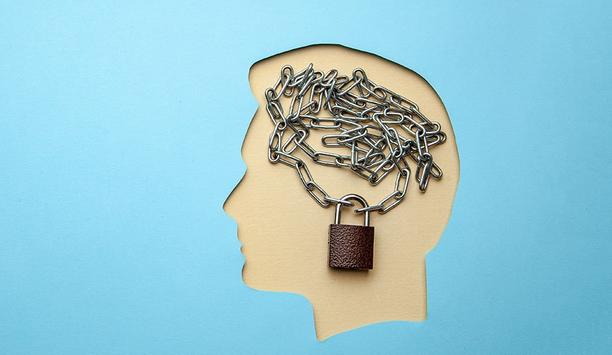 Unlocking human-like perception in sensor-based technology deployments
Like most industries, the fields of security, access and safety have been transformed by technology, with AI-driven automation presenting a clear opportunity for players seeking growth and leadership when it comes to innovation. In this respect, these markets know exactly what they want. They require solutions that accurately (without false or negative positives) classify and track people and/or vehicles as well as the precise location and interactions between those objects. They want to have access to accurate data generated by best-of-class solutions irrespective of the sensor modality. And, they need to be able to easily deploy such solutions, at the lowest capex and opex, with the knowledge that they can be integrated with preferred VMSs and PSIMs, be highly reliable, have low install and maintenance overheads and be well supported. With these needs in mind, camera and computer vision technology providers, solutions providers and systems integrators are forging ahead and have created exemplary ecosystems with established partnerships helping to accelerate adoption. At the heart of this are AI and applications of Convolutional neural networks (CNN), an architecture often used in computer vision deep learning algorithms, which are accomplishing tasks that were extremely difficult with traditional software. But what about 3D sensing technologies and perception? The security, safety and access market have an additional crucial need: they must mitigate risk and make investments that deliver for the long-term. This means that if a systems integrator invests in a 3D sensing data perception platform today, it will support their choice of sensors, perception strategies, applications and use cases over time without having to constantly reinvest in alternative computer hardware and perception software each time they adopt new technology or systems. This begs the question - if the security industry knows what it needs, why is it yet to fully embrace 3D sensing modalities? Perception strategy Intelligent perception strategies are yet to evolve which sees designers lock everything down at the design phase Well, one problem facing security, safety and access solutions providers, systems integrators and end-users when deploying first-generation 3D sensing-based solutions is the current approach. Today, intelligent perception strategies have yet to evolve beyond the status quo which sees designers lock everything down at the design phase, including the choice of the sensor(s), off-the-shelf computer hardware and any vendor-specific or 3rd party perception software algorithms and deep learning or artificial intelligence. This approach not only builds in constraints for future use-cases and developments, it hampers the level of perception developed by the machine. Indeed, the data used to develop or train the perception algorithms for security, access and safety use cases at design time is typically captured for a narrow and specific set of scenarios or contexts and are subsequently developed or trained in the lab. Technology gaps As those in this industry know too well, siloed solutions and technology gaps typically block the creation of productive ecosystems and partnerships while lack of commercial whole products can delay market adoption of new innovation. Perception systems architectures today do not support the real-time adaptation of software and computing engines in the field. They remain the same as those selected during the design phase and are fixed for the entire development and the deployment stage. Crucially, this means that the system cannot deal with the unknowns of contextually varying real-time situations where contexts are changing (e.g being able to reflex to security situations they haven't been trained for) and where the autonomous system's perception strategies need to dynamically adjust accordingly. Ultimately, traditional strategies have non-scalable and non-adaptable competing computing architectures that were not designed to process the next generation of algorithms, deep learning and artificial intelligence required for 3D sensor mixed workloads. What this means for industries seeking to develop or deploy perception systems, like security, access and safety, is that the available computing architectures are generic and designed for either graphic rendering or data processing. Solutions providers, therefore, have little choice but to promote these architectures heavily into the market. Consequently, the resulting computing techniques are defined by the computing providers and not by the software developers working on behalf of the customer deploying the security solution. Context…. we don't know what we don't know Perception platform must have the ability to adjust to changes in context, thereby improving the performance post-deployment To be useful and useable in the security context and others, a perception platform must have the ability to adjust to changes in context, can self-optimise and crucially, can self-learn, thereby improving the performance post-deployment. The combinations of potential contextual changes in a real-life environment, such as an airport or military base, are innumerable, non-deterministic, real-time, often analogue and unpredictable. The moment sensors, edge computing hardware and perception software are deployed in the field, myriad variables such as weather, terrain as well as sensor mounting location and orientation all represent a context shift where the perception systems' solution is no longer optimal. For example, it might be that a particular sensor system is deployed in an outdoor scenario with heavy foliage. Because the algorithm development or training was completed in the lab, the moving foliage, bushes or low trees and branches are classified as humans or some other false-positive result. Typically, heavy software customisation and onsite support then ensue, requiring on-site support by solutions vendors where each and every sensor configuration needs to be hand-cranked to deliver something that is acceptable to the end customer. A new approach for effective perception strategies Cron AI is building senseEDGE, which represents a significant evolution in the development of sensing to information strategy. It is a 3D sensing perception and computer vision platform built from the ground up to address and remove the traditional deployment and performance bottlenecks we've just described. senseEDGE is aware of the user application reaction plan indication to trigger an alarm or turning on a CCTV camera The entire edge platform is built around a real-time scalable and adaptable computing architecture that's flexible enough for algorithms and software to scale and adapt to different workloads and contexts. What's more, it has real-time contextual awareness, which means that the entire edge platform is, at any time, aware of the external context, the sensor and sensor architecture and the requirements of the user application. Furthermore, when it produces the object output data, it also aware of the user application reaction plan indication, which could be triggering an alarm or turning on a CCTV camera when a specific action is detected. This approach turns traditional perception strategies on their head: it is software-defined programmable perception and computing architecture, not hardware-defined. It is free from the constraints imposed by traditional CPU or GPU compute dictated by hardware architecture providers and not limited to the perception built defined during design time. And, being fully configurable, it can be moved from one solution to another, providing computation for different modalities of sensors designed for different use cases or environments, and lower risk of adoption and migration for those developing the security solution. Future perception requirements senseEDGE is also able to scale to future perception requirements, such as algorithms and workloads produced by future sensors as well as computational techniques and neural networks that have yet to be invented. Meanwhile, latency versus throughput is totally software-defined and not limited by providers of computing architecture. Finally, contextually aware, it is fully connected to the real world where the reflexes adapt to even the subtlest changes in context, which makes all the difference in time and accuracy in critical security situations. This is how CronAI sees the future of perception. It means that security and safety innovators can now access and invest with low risk in a useable and scalable perception solution that can truly take advantage of current and future 3D sensor modalities.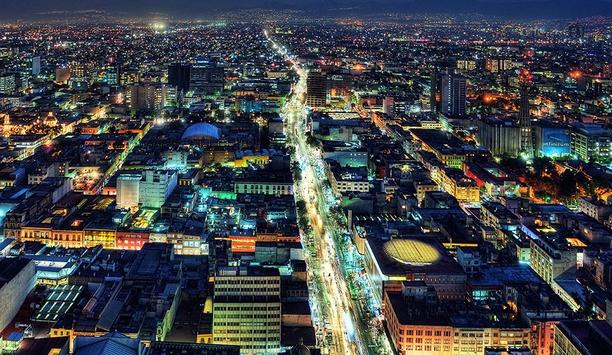 Safety in smart cities: How video surveillance keeps security front and centre
Urban populations are expanding rapidly around the globe, with an expected growth of 1.56 billion by 2040. As the number of people living and working in cities continues to grow, the ability to keep everyone safe is an increasing challenge. However, technology companies are developing products and solutions with these futuristic cities in mind, as the reality is closer than you may think. Solutions that can help to watch over public places and share data insights with city workers and officials are increasingly enabling smart cities to improve the experience and safety of the people who reside there. Rising scope of 5G, AI, IoT and the Cloud The main foundations that underpin smart cities are 5G, Artificial Intelligence (AI), and the Internet of Things (IoT) and the Cloud. Each is equally important, and together, these technologies enable city officials to gather and analyse more detailed insights than ever before. For public safety in particular, having IoT and cloud systems in place will be one of the biggest factors to improving the quality of life for citizens. Smart cities have come a long way in the last few decades, but to truly make a smart city safe, real-time situational awareness and cross-agency collaboration are key areas which must be developed as a priority. Innovative surveillance cameras with integrated IoT Public places need to be safe, whether that is an open park, shopping centre, or the main roads through towns Public places need to be safe, whether that is an open park, shopping centre, or the main roads through towns. From dangerous drivers to terrorist attacks, petty crime on the streets to high profile bank robberies, innovative surveillance cameras with integrated IoT and cloud technologies can go some way to helping respond quickly to, and in some cases even prevent, the most serious incidents. Many existing safety systems in cities rely on aging and in some places legacy technology, such as video surveillance cameras. Many of these also use on-premises systems rather than utilising the benefits of the cloud. Smart programming to deliver greater insights These issues, though not creating a major problem today, do make it more challenging for governments and councils to update their security. Changing every camera in a city is a huge undertaking, but in turn, doing so would enable all cameras to be connected to the cloud, and provide more detailed information which can be analysed by smart programming to deliver greater insights. The physical technologies that are currently present in most urban areas lack the intelligent connectivity, interoperability and integration interfaces that smart cities need. Adopting digital technologies isn't a luxury, but a necessity. Smart surveillance systems It enables teams to gather data from multiple sources throughout the city in real-time, and be alerted to incidents as soon as they occur. Increased connectivity and collaboration ensures that all teams that need to be aware of a situation are informed instantly. For example, a smart surveillance system can identify when a road accident has occurred. It can not only alert the nearest ambulance to attend the scene, but also the local police force to dispatch officers. An advanced system that can implement road diversions could also close roads around the incident immediately and divert traffic to other routes, keeping everyone moving and avoiding a build-up of vehicles. This is just one example: without digital systems, analysing patterns of vehicle movements to address congestion issues could be compromised, as would the ability to build real-time crime maps and deploy data analytics which make predictive policing and more effective crowd management possible. Cloud-based technologies Cloud-based technologies provide the interoperability, scalability and automation Cloud-based technologies provide the interoperability, scalability and automation that is needed to overcome the limitations of traditional security systems. Using these, smart cities can develop a fully open systems architecture that delivers interoperation with both local and other remote open systems. The intelligence of cloud systems can not only continue to allow for greater insights as technology develops over time, but it can do so with minimal additional infrastructure investment. Smart surveillance in the real world Mexico City has a population of almost 9 million people, but if you include the whole metropolitan area, this number rises sharply to over 21 million in total, making it one of the largest cities on the planet. Seven years ago, the city first introduced its Safe City initiative, and ever since has been developing newer and smarter ways to keep its citizens safe. In particular, its cloud-based security initiative is making a huge impact. Over the past three years, Mexico City has installed 58,000 new video surveillance cameras throughout the city, in public spaces and on transport, all of which are connected to the City's C5 (Command, Control, Computers, Communications and Citizen Contact) facility. Smart Cities operations The solution enables officers as well as the general public to upload videos via a mobile app to share information quickly, fixed, body-worn and vehicle cameras can also be integrated to provide exceptional insight into the city's operations. The cloud-based platform can easily be upgraded to include the latest technology innovations such as licence plate reading, behavioural analysis software, video analytics and facial recognition software, which will all continue to bring down crime rates and boost response times to incidents. The right cloud approach Making the shift to cloud-based systems enables smart cities to eliminate dependence on fibre-optic connectivity and take advantage of a variety of Internet and wireless connectivity options that can significantly reduce application and communication infrastructure costs. Smart cities need to be effective in years to come, not just in the present day, or else officials have missed one of the key aspects of a truly smart city. System designers must build technology foundations now that can be easily adapted in the future to support new infrastructure as it becomes available. Open system architecture An open system architecture will also be vital for smart cities to enhance their operations For example, this could include opting for a true cloud application that can support cloud-managed local devices and automate their management. An open system architecture will also be vital for smart cities to enhance their operations and deliver additional value-add services to citizens as greater capabilities become possible in the years to come. The advances today in cloud and IoT technologies are rapid, and city officials and authorities have more options now to develop their smart cities than ever before and crucially, to use these innovations to improve public safety. New safety features Though implementing these cloud-based systems now requires investment, as new safety features are designed, there will be lower costs and challenges associated with introducing these because the basic infrastructure will already exist. Whether that's gunshot detection or enabling the sharing of video infrastructure and data across multiple agencies in real time, smart video surveillance on cloud-based systems can bring a wealth of the new opportunities.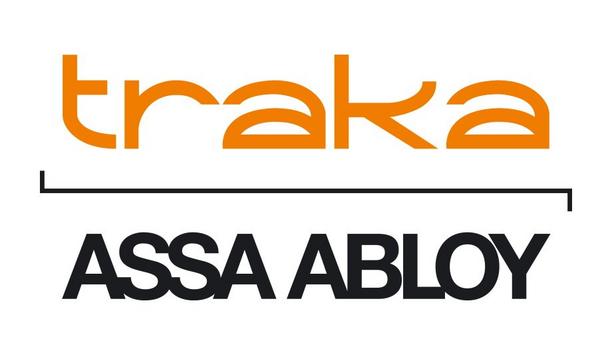 Traka Americas announces KEYper property management is now Traka property management
Traka Americas, part of ASSA ABLOY Global Solutions, announced that KEYper Property Management is now Traka Property Management. Former KEYper product solutions that secure, manage and audit critical property management assets will transition to Traka's product line: HC Series Key Cabinet in Large, Standard and Mini. These high-capacity key cabinets offer a controlled and automated solution for storing and managing essential keys in a small footprint along with an intuitive web-based administrative and reporting software for a total solution specifically designed and focused around the property management industry. Customers property management "Transitioning KEYper HC products to Traka Property Management better positions our companies to meet the long-term needs of our property management customers," said Danny Garrido, President, Traka Americas. "Through this change, we can better leverage the existing robust infrastructure and the focus on investment in innovation that comes from being part of Traka and our parent company, ASSA ABLOY. Both global industry leaders, this will allow us to really focus on our customers property management needs and continue to improve on the great solution and customer service KEYper has built a reputation on over the past few years." Customers will continue to receive the same high-quality support service they've come to expect as they join the Traka family.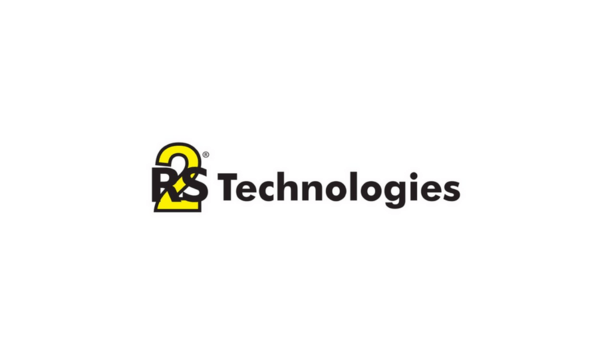 RS2 Technologies launches an upgrade that brings video functionality and mobile credentials to Access It! Universal
RS2 Technologies, a renowned provider of access control systems, announced additional functionality and enhanced integrations for video and key management with its latest software update for Access It! Universal. Version 8 brings a range of new features, including licensing updates and more options for mobile credential functionality, which allows touchless access and streamlined integration that limit human interaction in deployment. Access It! Universal is aimed at providing businesses of all sizes with an access management solution to fit their needs - whether it's simple access control for a few employees in a single building or multiple locations for thousands of employees in a multi-region, multi-server system. Updates to the software build on the RS2 goal to provide customers with the ability to envision a truly customisable design that allows them to select the features they need to build a scalable, cost-effective system. Intelligent key management The new update also allows for seamless integration with Traka by ASSA ABLOY The new update also allows for seamless integration with Traka by ASSA ABLOY, which offers intelligent key and equipment management through the Access It! Universal dashboard. Users can grant and restrict access to Traka cabinets and lockers, allowing for the seamless transmission of equipment, such as keys or tablets, to employees without having to assign managers to issue them. Intelligence-driven event monitoring and records enable customers to audit in accordance with company policies. The Version 8 update also includes: Licensing that can now be managed instantly, anytime from within the Access It! Universal application with the click of a button Simplified API licence management Mobile credential integration with HID Global and Farpointe, as well as ACT ID, RS2's free credential option powered by WaveLynx Technologies Enhanced DVR integrations that allow users to view third-party video directly in the Access It! Universal software instead of launching a new programme in a new window, enabling a more integrated viewing of playback and live video Access management experience "RS2 Technologies is constantly looking for ways to enhance the access management experience for our customers, listening to their needs and ensuring they're able to get the most from their investment in our Access It! Universal software," said David Barnard, Senior Vice President of Sales and Marketing, RS2 Technologies. "With this new updated version of the software, the user experience is truly enhanced, bringing additional value to our customers and providing even more ways that the software can be used to manage not only access, but provide more functionality for improving business operations and streamlining all aspects of the security system."
The retail industry: securing life after lockdown
For bricks and mortar retailers, there's no going back to how it was anytime soon. Even before the COVID-19 pandemic and economic crisis, they had been fighting a fierce battle against online shopping and significant e-commerce players. The high street has done a pretty good job of evolving over the years. From its humble beginnings in the late 19th century to its boom in the late 20th, it's constantly adapted to meet changing consumer needs. The risk to retail But, it's now reported to be at risk. Sales and footfall started to dwindle decades ago. The dawn of internet shopping in the mid- 2000s saw numbers drop even more dramatically. Indeed, we have heard and seen reports repeatedly on 'the death of the high street.' Footfall went down to virtually zero, thanks to this year's nationwide lockdown Making matters worse, footfall went down to virtually zero, thanks to this year's nationwide lockdown. Even Primark, the international 'hero of the high street,' saw their average £650m in weekly sales nosedive to nothing without an online presence. But there is light at the end of the tunnel. Primark for one came back fighting, and is now expected to hit £2bn by the end of the year. "After a period of store closure, we are encouraged by the strength of our sales," it's owner AB Foods said in its latest trading update. And continued: "In the latest four-week UK market data for sales in all channels, Primark achieved our highest-ever value and volume shares for this time of year." The threat of new restrictions As we come to a 'pivotal point' in the fight against COVID, with threats of new restrictions, it's time to think about what the next generation of our high streets will look like. The current crisis gives us some clues: it's local, it's data-driven and it's tech-enabled. Crucially, it's proven to work. The digital high street One of the biggest changes the high street has had to adjust to is the digital revolution. New technologies have massively disrupted the way we spend. 82% of consumers now shop online, compared with just 53% ten years ago, with more than half of people aged 65 and over saying they shop online. Age is no longer a barrier. That's meant that not only have in-store sales dropped, but shopping patterns have become erratic and harder to predict. From opening times to managing stock and staff – everything has had to adapt. We had to pivot quickly to create an online model The issue was exacerbated over lockdown, as consumers had little choice but to shop online. Digital retailers struggled with resources to fulfil orders, case in point was the endless wait times for supermarket delivery slots. But together, we managed to evolve. As nimble businesses, we had to pivot quickly to create an online model that could operate in conjunction with traditional stores, either via click and collect or similar operatives. And now, we are reaping the rewards. Countless high street pubs and restaurants are now allowing customers to order online and finding ways with new openings to take orders online and deliver a table service. It's undoubtedly an adjustment, and one that will be easier for some to make than others – but those that can establish an omnichannel presence now will be in a strong position for the future. Online versus the high street Historically, in-store has come second to online for a lot of retailers: even those with omnichannel strategies tend to treat the in-store experience like something of a second-class citizen. Now's the time to change that. The new online stores that have popped up are unlikely to go anywhere, even once lockdown ends. Their success is proof that getting online and in-store more aligned is an opportunity for, not a threat to, the high street. There needs to be the removal of the 'physical versus online experience' for brands, and instead blend the two together, which is made possible through mobile technology. Digital transformation grants a huge opportunity for traditional retail. And no better an example than Amazon, the poster child of online retail. Amazon had previously acknowledged the value of a physical retail channel and had opened physical locations for its books and fresh produce business streams. In August 2020, post COVID-19 lockdown, it has continued with its plan to open thirty physical stores in the UK. High street trends Alongside digital, many trends that were perhaps bubbling under the surface of the retail high street have now made their way to the forefront of securing the new landscape. Sustainable shopping has been accelerated by the crisis. In the last couple of years, retailers' attention has shifted to focus on making their supply chain and working practices eco-friendlier and socially responsible. Lockdown and our post-retail experience has seen a call for shopping and supporting our local businesses Lockdown and our post-retail experience has seen a call for shopping and supporting our local businesses. Shoppers are more engaged with their local high street now and visiting it more than ever before. Motivated by the instinct to protect their local community. Data has also been key to the new high street. This works both ways, as shoppers are now more informed and in control than ever before. The power of smartphones and increased data coverage has lead to simple but powerful capabilities, like being able to run a price comparison quickly and conveniently. Since a majority of consumers now operate with the 'mobile mindset', gone are the days when they will settle for what's available. Surviving in this new world To survive in this new world, data can support creations of compelling omnichannel experiences. It can help to build loyalty based on customer values, wants and needs. And, it allows ways for retailers to understand how customers are moving around the high street to better predict their requirements. Data proves a holistic view of how, where and when customers spend. Knowing where consumers spend time in store and in which department, demonstrates an understanding of their interests and purchasing choices. Knowing these preferences, creates the foundation for any great customer experience. The technology-led high street In theory, with so many different opportunities for the high street, it is not the strongest or the most intelligent who will survive but those who can best manage change. To deliver in practice, retailers need to lay the foundations for more efficient operations, to meet consumer demands quickly, efficiently, and cost (and time) effectively. Technology arguably holds the key to the challenges of raising standards. And it's in small ways that it can make a difference. For example, instead of keeping customers waiting while members of staff hunt for a charged-up tablet device to look for stock levels or product information, an automated retail asset management solution means this essential knowledge is right at hand. Even seemingly simple processes can be automated to deliver service and improved business efficiency. For example, on average, it takes staff members six minutes to find a key or working device. That is equal to 42 minutes in productivity time every week for each employee, which can cause losses of up to £40,000 a year. This is where an effective key management system minimises downtime and cuts unnecessary costs. Traka is supporting businesses, including Primark and leading department stores, to implement new strategies for the critical control of access to key and equipment, enabling more effective use, and in turn quicker customer response times. Asset management solutions With a fully automated asset management solution in place, valuables such as keys, cash trays, stock and equipment (e.g. handheld scanners) can be monitored and maintained. A full audit trail with real-time reporting means retailers can see exactly who has removed which device, when it was taken and when it has been returned. This results in staff becoming more accountable and equipment being utilised more efficiently, eliminating the need for arduous and costly manual administration. Reshape the bricks-and-mortar infrastructure and breathe new life into the high street By streamlining processes and effectively protecting business assets, Traka supports in-store retail in their ambition to becomes a ripe opportunity to "innovate, delight and create stronger ties with customers." And become an integral touchpoint in the future of commerce, helping retailers to adapt to the new retail landscape. In summary, there's the opportunity to reshape the bricks-and-mortar infrastructure and breathe new life into the high street. The industry needs future-focused visionaries who can provide a fresh perspective and reinvigorate bricks-and-mortar retail in the years to come, utilising tools available to them to enhance their proposition to the new post-lockdown consumer.
Related white papers
Cloud video and smart cities
Physical access control in higher education
A brief history of access control credentials