REDWALL CCTV Video motion detectors
(13)
Browse CCTV Video motion detectors
Video motion detector products updated recently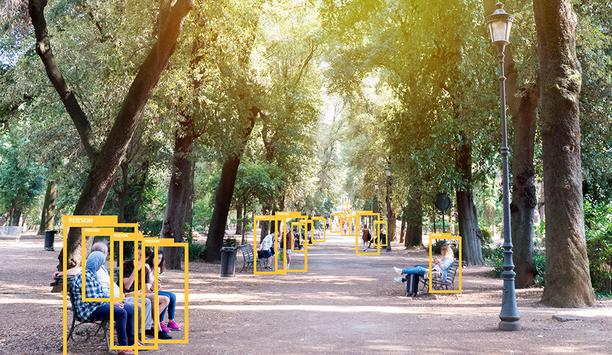 Can AI video analytics ever really be intelligent?
Video surveillance is commonly associated with security. But in most cases, it's used to record incidents and assist in investigations after the fact rather than prevent undesirable events. Artificial intelligence–powered video analytics is a highly promising trend that fundamentally changes the way things work. Extracting manageable data from a video stream can help recognise risky situations early on, minimising damage and, ideally, completely avoid emergencies. At the same time, AI significantly expands the areas of application of video surveillance beyond security systems. AI significantly expands the areas of application of video surveillance beyond security systems However, the hype around this new, trendy technology prevents the potential user from choosing quality solutions in a wide variety of products. This often leads to over-expectation, followed by a complete let-down. Can AI-powered video analytics really be the key to a technological breakthrough in video surveillance? We'll take a look at what the technology can do, what it can't, and where it can go from here. Technological breakthrough or just another bubble? It's often said that the video management software (VMS) market is becoming increasingly commoditised and widely available. A lot of products with similar features (or, at least, similar promises from the manufacturer) make it hard to choose. As a result, vendor names and reputations are turning into one of their primary selling points. Manufacturers have two choices available: get wrapped up in a price war and rely on cutting expenses, or offer a product that's truly innovative and revolutionary. Manufacturers have two choices available: get wrapped up in a price war, or offer a product that's truly innovative and revolutionary VMS developers who choose the second route are gravitating towards creating products that use artificial intelligence based on neural networks and deep learning. Emerging two or three years ago, the AI video analytics market is experiencing a boom in growth. This new tech wave has stirred the still, stagnant backwaters of the VMS world and gave small, ambitious developers something to be optimistic about. It seems they now have a chance to emerge as market leaders in the next few years. However, the hype around this popular trend is raising reasonable concerns among experienced security industry professionals. These concerns come from clients looking for a solution to their problems, and from suppliers building a long-term development strategy. This largely resembles another tech bubble, like the one built up around pre-AI video analytics and burst when it became clear that the sensational promises around it were pure marketing hype (and rather unscrupulously so). However, there are a lot of factors that indicate that AI-powered video surveillance systems aren't another bubble. The three factors The first — and the main one — comes from systems already in place on customers' sites. They fulfill the same promises made during the previous bubble by hotheads in a rush to teach the computer to analyse events in real time using a classical algorithmic approach. The second is the fact that this new technology has seen investment from not only software and cloud startups, but also established VMS developers. Even giants like Intel, which has presented a full line of neural network accelerator hardware and a set of software tools that streamlines working with them, specifically in the field of computer vision. This new technology has seen investment from not only software and cloud startups, but also established VMS developers The third factor lies in artificial intelligence's abilities. AI plays chess, drives cars, and works wonders in many other fields. Why shouldn't it be applied to video monitoring and analysis? What AI can do Just what can artificial intelligence do in video surveillance systems at this stage of development? It can't quite analyse a sequence of events and understand the "logic" of what's happening in the cameras' field of view. At least not yet. But it's probable that AI will learn to do this in the next few years. But neural network analytics can already detect, classify, and track objects very well, providing high accuracy even in busy scenes. Artificial intelligence can be used in the real world to: Detect smoke and flames for early fire warning at open areas (forest, open warehouse, parking lot, etc.) Distinguish people/vehicles from animals and other moving objects, e.g. to protect the perimeter of a nature park from poachers Distinguish a person in a helmet and protective clothing from a person without them to prevent accidents at a dangerous production facility or construction site Count objects of a specific type, e.g. cars in a parking lot, people in the sales floor, wares moving on a conveyor belt, etc. in non-security-related solutions Those are just a few examples. After training a neural network, it can tackle other, similar tasks, too. Generally, a neural network trained in specific conditions isn't replicable. In other words, it won't work as well under different conditions. On the other hand, developers have learned how to quickly train AI for the needs of a specific project. The most important requirement is having enough video footage. Somewhat apart from that is the use of neural networks in facial and automatic number-plate recognition. This is an example of reproducible neural networks (train once, deploy everywhere), which makes them more appealing commercially. If non-reproducible neural networks have only recently become economically feasible due to the rapid evolution of specialised hardware (aforementioned Intel's product, for example), then the use of AI in facial recognition and ANPR has been well established for a long time. The use of AI in facial recognition and ANPR has been well established for a long time Another kind of AI analytics that we'll explore is behaviour analytics. This function, probably more than any other, is bringing video surveillance systems closer to understanding what's happening on camera. Its potential is vast. How behaviour analytics works From a technical point of view, behaviour analytics combines artificial intelligence with a classic algorithmic approach. A neural network trained on a multitude of scenarios can determine the position of the bodies, heads, and limbs of humans in the camera's field of view. The algorithm outputs an array of data containing descriptions of their poses. Conditions can be set for data to detect a specific pose, such as raised hands, prostrated or crouching persons. Developers can use this to quickly create new detection tools to identify potentially dangerous behavior specified by a government or business client. There's no need for additional training of the neural network. How behaviour analytics can be deployed Someone crouched down next to an ATM could be a technician, CIT guard, or burglar. Bank security should be notified in any of the cases. A person in shooter position, together with a bank employee or cashier with their hands raised could indicate a robbery. The system can be configured to automatically send alerts with a surveillance snapshot to the police so they can assess the threat and take action if needed. It's vital that the police receive the alert, even if the employee is unable to activate the alarm. In many cases, attention should be directed to a prostrate individual. This could be somebody who needs immediate help, or it could be someone sleeping in an inappropriate public place, for example, a 24/7 ATM space. Behavioural analytics can also be used to ensure workplace safety. For example, tracking whether employees are holding the handrails when using the stairs at a manufacturing facility or a construction site. What now? Behaviour analytics can be deployed wherever your clients' imagination takes them. With this feature, practically any pose that indicates potentially dangerous behaviour can be detected. Timely response to an alarm helps avoid material damages or, in other situations, casualties. Practically any pose that indicates potentially dangerous behaviour can be detected An area of potential development for behaviour analytics is the ability to analyse a sequence of poses by the same person or a combination of poses and relative positions of several individuals. That will be the next level of evolution in AI's use in video surveillance: moving from "detecting" to "understanding" behaviour in real time. In its most basic form, this type of analytics can be deployed to detect deviations from the search procedure in correctional facilities when a person being inspected must assume a pre-defined sequence of poses. A more advanced form allows it to detect any kind of abnormal behaviour, such as a brawl breaking out in a public space. Ideally, behaviour analytics can predict dangerous situations based on nearly imperceptible cues gleaned from collected statistics and a Big Data analysis. At the moment, this sounds like pure fantasy, but what seemed like whimsy not too long ago is now a reality with AI. It's already beaten humans in chess and the game of Go (Weiqi). Will artificial intelligence be able to outplay humans at charades one day? It's entirely possible that we'll soon see for ourselves.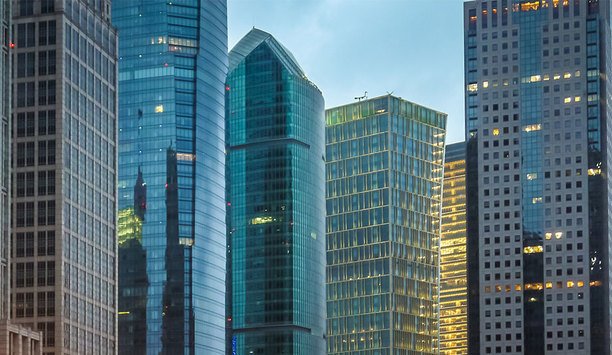 Why integrated access control is about more than security?
Rodrigue Zbinden, CEO at Morphean, discusses the business benefits from merging video surveillance and access control technologies as demand for ACaaS grows. The big question facing businesses today is how they will use the data that they possess to unlock new forms of value using emerging technologies such as the cloud, predictive analytics and artificial intelligence. Some data is better utilised than others: financial services were quick to recognise the competitive advantages in exploiting technology to improve customer service, detect fraud and improve risk assessment. In the world of physical security, however, we're only just beginning to understand the potential of the data that our systems gather as a part of their core function. Benefits of 'Integrated access control' The first thing to look for is how multiple sources of data can be used to improve physical security functionsWhat many businesses have yet to realise is that many emerging technologies come into their own when used across multiple sources of data. In physical security, for example, we're moving from discussions about access control and CCTV as siloed functions, to platforms that combine information for analysis from any source, and applying machine learning algorithms to deliver intelligent insights back to the business. 'Integrated access control' then looks not just to images or building management, but to images, building management, HR databases and calendar information, all at the same time. And some of the benefits are only now starting to become clear. The first thing to look for, of course, is how multiple sources of data can be used to improve physical security functions. For example, by combining traditional access control data, such as when a swipe card is used, with a video processing platform capable of facial recognition, a second factor of authentication is provided without the need to install separate biometric sensors. CCTV cameras are already deployed in most sensitive areas, so if a card doesn't match the user based on HR records, staff can be quickly alerted. Making the tools cost-effective In a similar vein, if an access card is used by an employee, who is supposed to be on holiday according to the HR record, then video data can be used to ensure the individual's identity and that the card has not been stolen – all before a human operator becomes involved. This is driving growth in 'access control as a service' (ACaaS), and the end-to-end digitalisation of a vital business functionThese capabilities are not new. What is, however, is the way in which cloud-based computing platforms for security analytics, which absorb information from IP-connected cameras, make the tools much more cost effective, accessible and easier to manage than traditional on-site server applications. In turn, this is driving growth in 'access control as a service' (ACaaS), and the end-to-end digitalisation of a vital business function. With this system set up, only access control hardware systems are deployed on premise while the software and access control data are shifted to a remote location and provided as a service to users on a recurring monthly subscription. The benefits of such an arrangement are numerous but include avoiding large capital investments, greater flexibility to scale up and down, and shifting the onus of cybersecurity and firmware updates to the vendor. Simple installation and removal of endpoints What's more, because modern video and access control systems transmit data via the IP network, installation and removal of endpoints are simple, requiring nothing more than PoE and Wi-Fi. Of all the advantages of the 'as a service' model, it's the rich data acquired from ACaaS that makes it so valuable, and capable of delivering business benefits beyond physical security. Managers are constantly looking for better quality of information to inform decision making, and integrated access control systems know more about operations than you might think. Integrating lighting systems with video feeds and access control creates the ability to control the lightsRight now, many firms are experimenting with ways to find efficiencies and reduce costs. For example, lights that automatically turn off to save energy are common in offices today, but can be a distraction if employees have to constantly move around to trigger motion detectors. Integrating lighting systems with video feeds and access control creates the ability to control the lights depending on exactly who is in the room and where they are sitting. Tracking the movement of employees Camera data has been used in retail to track the movement of customers in stores, helping managers to optimise displays and position stocks. The same technology can be used to map out how employees move around a workspace, finding out where productivity gains can be made by moving furniture around or how many desks should be provisioned. Other potential uses of the same data could be to look for correlations between staff movement – say to a store room – and sales spikes, to better predict stock ordering. What makes ACaaS truly exciting is it is still a very new field, and we're only just scratching the surface of the number of ways that it can be used to create new sources of value. As smart buildings and smart city technology evolves, more and more open systems will become available, offering more ways to combine, analyse and draw insights from data. Within a few years, it will become the rule, rather than the exception, and only grow in utility as it does.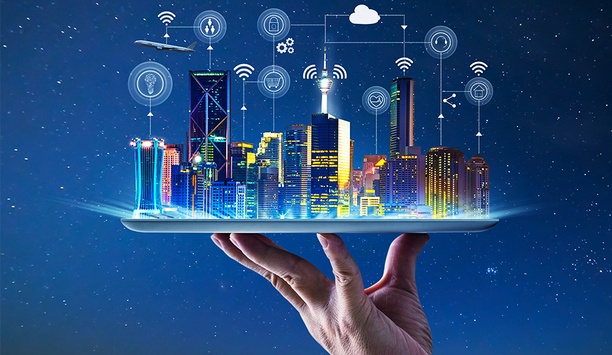 Security and safety drive smart building strategies for the future
Johnson Controls recently unveiled the findings of its 2018 Energy Efficiency Indicator (EEI) survey that examined the current and planned investments and key drivers to improve energy efficiency and building systems integration in facilities. Systems integration was identified as one of the top technologies expected to have the biggest impact on the implementation in smart buildings over the next five years, with respondents planning to invest in security, fire and life-safety integrations more so than any other systems integration in the next year. As advanced, connected technologies drive the evolution of smart buildings, security and safety technologies are at the center of more intelligent strategies as they attribute to overall building operations and efficiencies. SourceSecurity.com spoke with Johnson Controls, Building Solutions, North America, VP of Marketing, Hank Monaco, and Senior National Director of Municipal Infrastructure and Smart Cities, Lisa Brown, about the results of the study, smart technology investments and the benefits of a holistic building strategy that integrates security and fire and life-safety systems with core building systems. Q: What is the most striking result from the survey, and what does it mean in the context of a building's safety and security systems? The results show an increased understanding about the value of integrating safety and security systems with other building systems Hank Monaco: Investment in building system integration increased 23 percent in 2019 compared to 2018, the largest increase of any measure in the survey. When respondents were asked more specifically what systems they we planning to invest in over the next year, fire and life safety integration (61%) and security system integration (58%) were the top two priorities for organisations. The results show an increased understanding about the value of integrating safety and security systems with other building systems to improve overall operations and bolster capabilities beyond the intended function of an individual system. Q: The survey covers integration of fire, life safety and security systems as part of "smart building" systems. How do smarter buildings increase the effectiveness of security and life safety systems? Hank Monaco: A true "smart building" integrates all building systems – security, fire and life-safety, HVAC, lighting etc. – to create a connected, digital infrastructure that enables individual technologies to be more intelligent and perform more advanced functions beyond what they can do on their own. For example, when sensors and video surveillance are integrated with lighting systems, if abnormal activity is detected on the building premise, key stakeholders can be automatically alerted to increase emergency response time. With integrated video surveillance, they also gain the ability to access surveillance footage remotely to assess the situation. When sensors and video surveillance are integrated with lighting systems abnormal activity on the premise can automatically be detected Q: How can integrated security and life safety systems contribute to greater energy efficiency in a smart building environment? Hank Monaco: Security, fire and life-safety systems can help to inform other building systems about how a facility is used, high-trafficked areas and the flow of occupants within a building. Integrated building solutions produce a myriad of data that can be leveraged to increase operational efficiencies. From an energy efficiency standpoint, actionable insights are particularly useful for areas that are not frequently occupied or off-peak hours as you wouldn't want to heat or cool an entire building for just one person coming in on the weekend. When video surveillance is integrated with HVAC and lighting systems, it can monitor occupancy in a room or hallway. The video analytics can then control the dimming of lights and the temperature depending on occupant levels in a specific vicinity. Similarly, when access control systems are integrated with these same systems, once a card is presented to the reader, it can signal the lights or HVAC system to turn on. In this example, systems integration can ultimately help enable energy savings in the long run. Security and life safety systems contribute to help enable greater energy efficiency and energy savings in the long run Q: What other benefits of integration are there (beyond the core security and life safety functions)? Hank Monaco: Beyond increased security, fire and life-safety functions, the benefits of systems integration include: Increased data and analytics to garner a holistic, streamlined understanding of how systems function and how to improve productivity Ability to track usage to increase efficiency and reduce operational costs Enhanced occupant experience and comfort Increased productivity and workflow to support business objectives Smart-ready, connected environment that can support future technology advancements Q: What lesson or action point should a building owner/operator take from the survey? How can the owner of an existing building leverage the benefits of the smart building environment incrementally and absent a complete overhaul? Lisa Brown: Johnson Controls Energy Efficiency Indicator found that 77% of organisations plan to make investments in energy efficiency and smarter building technology this year. This percentage demonstrates an increased understanding of the benefits of smart buildings and highlights the proactive efforts building owners are taking to adopt advanced technologies. There is an increased understanding that buildings operate more effectively when different building systems are connected As smart buildings continue to evolve, more facilities are beginning to explore opportunities to advance their own spaces. A complete overhaul of legacy systems is not necessary as small investments today can help position a facility to more easily adopt technologies at scale in the future. As a first step, it's important for building owners to conduct an assessment and establish a strategy that defines a comprehensive set of requirements and prioritises use-cases and implementations. From there, incremental investments and updates can be made over a realistic timeline. Q: What is the ROI of smart buildings? Lisa Brown: As demonstrated by our survey, there is an increased understanding that buildings operate more effectively when different building systems are connected. The advanced analytics and more streamlined data that is gathered through systems integration can provide the building-performance metrics to help better understand the return on investment (ROI) of the building systems. This data is used to better understand the environment and make assessments and improvements overtime to increase efficiencies. Moreover, analytics and data provide valuable insights into where action is needed and what type of return can be expected from key investments.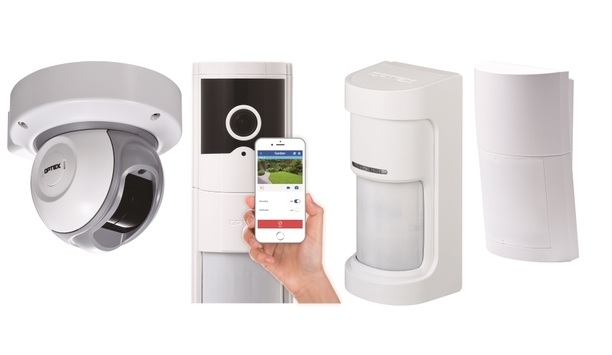 OPTEX to exhibit newly released outdoor sensors and visual verification solutions at Sicurezza 2019
OPTEX will showcase a range of newly released outdoor sensors and visual verification solutions as well as preview its new high mount, outdoor PIRs – the QX Infinity (QXI) series for the EMEA region at Sicurezza as part of its Italian distributor's stand, HESA. For the first time in Europe, the new high mount (2.2m-2.7m) outdoor sensor, the QXI series will be presented at Sicurezza. The family of outdoor PIRs and Dual-tech sensors provide a 120° wide and 12m detection area. The new Quad technology provides very reliable detection performance within a compact and sleek design. It also features OPTEX's sensing analytics, the Super Multi-Dimensional Analysis (SMDA) reduces noise created by the environment. Launched earlier this year, the wide range of 180° outdoor intrusion sensors, the WX family that includes the WX Infinity (WXI) and the WX Shield (WXS) series will be showcased at the event. Intrusion alarm systems Italy is an important market for us which is why we launched our visual verification solution here first" Both provide low-mount, pet tolerant detection up to 12m, wired and wireless models and feature two independent 90° detection zones, meaning the detection area, the sensibility and masking can be set independently on the left and the right zones. The WXS additionally provides a flexible mount option (0.8-1.2 or 2m), and dual-technology models. HESA's stand will also include live demonstrations for OPTEX's App-based visual verification solutions and enhanced short range LiDAR series. The REDSCAN RLS-2020 series is now Grade 3 meaning it can be added to graded intrusion alarm systems, giving installers the opportunity to enhance the site security by adding virtual walls and ceilings. With the latest firmware version, the RLS-2020S model features an extended detection range to 30m radius and 95°. Visual verification solution Mark Cosgrave, Western Europe Divisional Manager at OPTEX EMEA is pleased to be returning to Sicurezza: "2017 proved to be a fantastic show and we are excited to have a dedicated area on HESA's stand. Italy is a very important market for us which is why we launched our App-based visual verification solution here first and will preview the new QXI here as well. I am looking forward to hearing the feedback from the market at the show."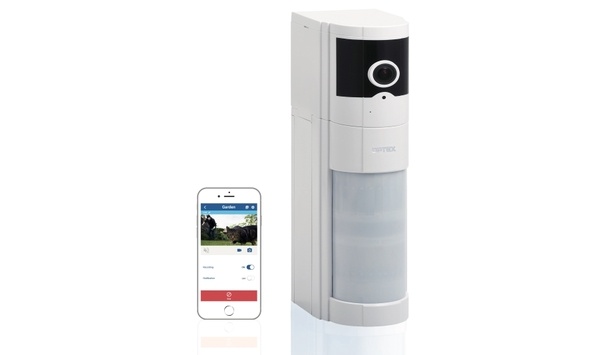 OPTEX launches VXI-CMOD 180° day/night Wi-Fi camera module in the UK
OPTEX, the sensor manufacturer, has now launched in the UK and other English-speaking countries the VXI-CMOD – a new 180° day/night Wi-Fi camera module that can be easily integrated with its outdoor VX Infinity (VXI) sensor to create an app-based visual verification solution. The VXI series provides highly reliable outdoor detection with a range of up 12m and a 90° field of view. It is used for both residential and commercial applications, detecting intrusions in courtyards, gardens, driveways and secured car parks. The VXI-CMOD, Wi-Fi connected camera module can be retro-fitted onto any existing wired VXI models (VXI-ST, AM, DAM), fitting snugly on top, creating a single unit visual verification system that can be added to an existing alarm panel or be used as a standalone solution. Built-in infrared LEDs for enhanced night vision When the sensor detects an intruder, the integrated camera module is activated: it records the event and sends a notification to the owners' paired mobile phone(s) (iOS or Android). The notification is made through an app called OPTEX Vision and the event can be accessed by up to three users simultaneously. By opening the app, the recipients can access the VXI-CMOD's live view, and the stored two-second pre-alarm and 28-second post-alarm recording of the event for verification. The camera module's live view can be accessed anytime through the OPTEX Vision app. VXI-CMOD features a 180° panoramic view at 1080P HD, with infrared LEDs for enhanced visionThe VXI-CMOD features a 180° panoramic view at 1080P HD, with built-in infrared LEDs for enhanced vision at night. VXI-CMOD is also equipped with a microphone. Via the app, the owners can access the camera's live view and audio at any time. As the solution is led by the sensor which is truly pet-tolerant and features sensing analytics to perform in any weather condition, it will only send a notification when a person or vehicle has been detected. Solving the problem of false alarms Masaya Kida, Managing Director of OPTEX EMEA says the new camera module adds visual verification to the VXI series technology: "This solution helps to solve two problems – one is to see what or who has triggered the alarm so immediate action can be taken; the second is to be notified only when needed and not receive nuisance alarm every time the cat or dog is out. "As well as being used for security reasons, the application can be used for everyday convenience, such as being notified when a delivery has arrived, or members of family have returned home. We believe this solution will help to address the skepticism over the reliability of outdoor PIR sensors in the UK."
Reflections on a shrinking IFSEC 2019 in London
Time for an indepth review of IFSEC 2019 in London. This show had fewer exhibitors than previous shows, and the 'vibe' was definitely more low-key. Fewer exhibitors meant larger aisles and plenty of room to breathe, and the slower pace provided time for exhibitors to reflect (often negatively) on the return on investment (ROI) of large trade shows. There was little buzz on the first day of the show, but spirits picked up on the second day (when, not coincidentally, some exhibitors served drinks to attendees at their stands). Enterprise security solutions One eye-catcher was smart wireless security provider Ajax Systems' stylish black stand Many exhibitors compared IFSEC unfavourably to ISC West in the United States and even to Intersec in Dubai. Others seemed willing to be lured back to Birmingham (previous location for IFSEC) to participate in the upstart competitor, The Security Event, next spring. However, not all the IFSEC 2019 reviews were negative. Vaion made the most of their small stand toward the back of the hall. They experienced brisk traffic right up until the end of the show. Happy with the response, the provider of real-time enterprise security solutions reportedly has already committed to IFSEC 2020. Other exhibitors also made the most of their space at IFSEC; one eye-catcher was smart wireless security provider Ajax Systems' stylish black stand. Vaion made the most of their small stand toward the back of the hall Latest new products Nedap launched a new product, AEOS 2019.1, that is five time faster and more stable than its predecessor. It uses HTML5 – no more reliance on Adobe. Feedback has been good. The company has also increased its integration of open security standards (OSS). Traka showcased smart lockers, which are modular, scalable, and staff can easily replace broken equipment. Product features can be adapted to specific sectors (i.e., retail, prisons). Traka spends 30% of its revenue on research and development, developing their own engineering. The company has seen massive growth in the UK and Europe. Hanwha Techwin lured visitors into the center of their stand with drinks and ice cream, surrounded by the latest new products. Hanwha promoted their investment in a manufacturing facility in Vietnam and showcased Wisenet cameras with enhanced 4K images, digital auto tracking, and less motion blur for clearer images. Video verification product A multi-sensor model captures wide areas with a single camera. Hanwha also offered some value-priced cameras that feature easy self-install and are swappable. Optex launched a new product called 'the Bridge', a video verification product that bridges CCTV on a digital video recorder (DVR) to intruder alarms. Hanwha showcased Wisenet cameras with enhanced 4K images UK Surveillance Camera Commissioner Tony Porter announced 'Security By Default', a set of minimum requirements that will guarantee users that network video security products are as secure as possible in their default settings right out of the box. Hikvision promoted their support for Secure by Default and expressed hopes the initiative would be embraced by other companies and create a new best practice for camera cybersecurity. Hikvision also promoted their retail solution, which includes on-site redaction for GDPR compliance, shelf detection incorporating artificial intelligence, and use of heat mapping to analyse customer foot traffic. Generating revenue Safety and Security Things (SAST), another IFSEC exhibitor, is in the process of creating an 'app store' for the security market. Striving to achieve critical mass with participation by a wide range of systems integrators and manufacturers, SAST has a goal of launching to the public in Q1 next year in time for ISC West. Hanwha Techwin is among the players that have already joined the alliance A pilot version will debut this autumn, and they already have 26 apps and six camera manufacturers toward that goal. With a staff of 120, mostly based in Munich, SAST expects to begin generating revenue in 2020 and to grow rapidly. An investment by Bosch is financing start-up operations. Open Security & Safety Alliance (OSSA) is creating standards and a platform to enable the sale of apps in the security market. Large industry players Hanwha Techwin is among the players that have already joined the alliance, and OSSA is seeking to add other large companies, such as Axis, Genetec and Hikvision. Engaging integrators, app developers and software providers as well as camera manufacturers will generate widespread support to ensure the initiative succeeds. Although currently most OSSA members are based in the EU and Asia, it is a global organisation open to any company in the world. Many large industry players are now missing from the IFSEC show floor; the most noticeable new abstainer this year was Milestone. And the downturn seems likely to continue: Exhibitors were largely noncommittal about returning next year, although organisers were urging them during the exhibition to sign up for 2020.
Featured white papers
Understanding the trade-off between image resolution and field of view
Download
A blind spot in governance, risk and compliance
Download
H.265 High Efficiency Coding: Video compression for security applications
Download