Videotec CCTV Telemetry Receivers
(13)
Browse CCTV Telemetry Receivers
Telemetry receiver products updated recently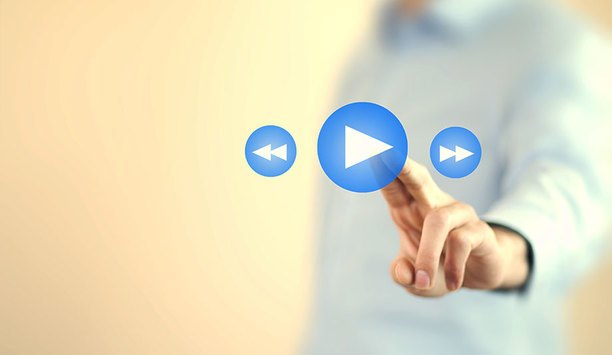 How live streaming video adds security, safety and business intelligence for end users
End users can add security, safety and business intelligence – while achieving a higher return on investment at their protected facilities – with live streaming video. It can be deployed effectively for IP video, network video recorders (NVRs) and body-worn cameras. The growing use of streaming video is resulting in vast technological developments and high-end software that promotes reduced bandwidth, high scalability and lower total cost of ownership (TCO). Here's how users can add value to security with live streaming video and what they should look for in the procurement of technology solutions. Questions are answered by Bryan Meissner, Chief Technology Officer and Co-Founder of EvoStream. Q: What is live streaming video and how does it apply to physical security? BM: In its simplest and most popular form, video streaming allows users to watch video on PCs, laptops, tablets and smartphones. According to GO-Globe, every 60 seconds more than 400 hours of video are uploaded and around 700,000 hours watched. The key to effective video streaming is for the platform to be able to adapt to the limits of the internet or network connection so the viewer gets an unbridled experience without buffering or signal loss. Live video streaming in security applications leverages a variety of connected devices, appliances and services including the cloud, mobile platforms, IP cameras and NVRs, becoming an enabling technology for more effective, real-time data capture at the protected premises. It reduces bandwidth costs and infrastructure operating requirements by streaming directly from cameras, mobile devices, drones, body worn units and loT devices to browsers, phones and tablets. The best solutions optimise the experience for the user and permit image capture and retrieval from Android, iOS, browser platforms or directly from cameras or NVRs—streaming to wherever the user desires. Quality live streaming applications provide clear, real-time images and retrieve high-resolution video that can be used for evidence, identification, operations management or compliance regulation and control. The most cost-effective solutions offer minimal hardware requirements, lower overall operating expenses and promote high scalability – even integration with many legacy security management platforms. Q: What are some challenges of live streaming video and how are those being addressed by new technology? BM: Live streaming video can present challenges when a solution isn't designed specifically for the security infrastructure. End users need to look for forward-thinking software and firmware solutions which offer reduced bandwidth requirements, high scalability and a lower total cost of ownership (TCO) or they will be disappointed with the results and costs of maintaining services for end users. The technology is changing rapidly, so only providers who focus on innovation can keep pace and future-proof the user and their facility. To be most effective, video needs to be able to stream consistently and reliably to and from a host of different devices, platforms, browsers and mediums, on-premises servers or the cloud. Video footage needs to be obtained quickly and deliver critical metadata, with built-in cyber safeguards and hardening such as automatic encryption and authentication. The most competent live video streaming lets users integrate with and run on any platform, appliance or device Q: What do end users need to look for in solutions for effective video streaming? BM: Implementing a live streaming video platform should result in greater efficiency and reduced operational costs. Live video streaming to and from a variety of connected devices, appliances and services requires sub-second latency from image capture to delivery. It also needs to be as open and agnostic as possible – spanning multiple technologies, standards and protocols and giving the user enhanced flexibility for their specification. The most competent live video streaming lets users integrate with and run on any platform, appliance or device including standalone servers, server racks, public, private and hybrid clouds and other distribution channels using the same application programming interface or API. Streaming should also support the latest codecs, such as H.264 and H.265 along with widely specified protocols for the distribution of that video. Q: What are some of the trending technological developments in live streaming video applications? BM: Traditional video streaming consumes exorbitant amounts of bandwidth and users pay for video routed through their servers. Some of the latest capabilities, such as peer-to-peer streaming, HTML5 media players, metadata integration and cost-effective transcoding via RaspberryPi enhance overall processing and ultimately strengthen the user experience. Peer-to-peer is a critical, emerging component in effective video streaming. With peer to peer, video does not go through servers but instead streams directly between the camera and the end-user's phone, for example, eliminating that cost of bandwidth from the platform while still permitting exact control of content. Users stream live from cameras to any device, with the ability to authenticate and approve peering from the back-end infrastructure while enabling low-latency HTML5 without incurring excessive platform bandwidth costs. The explosion of live streaming video in IP video cameras, NVRs and body-worn cameras is driving a new category of high-end software offering reduced bandwidth, high scalability and lower TCO. It prepares users for new technology and the loT, eliminating the largest cost driver of hosted live streaming platforms – bandwidth. Applications that offer peer-to-peer streaming and other feature sets can help future proof the end-user's investment and strengthen the value proposition for viewing or retrieving live or archived video effectively.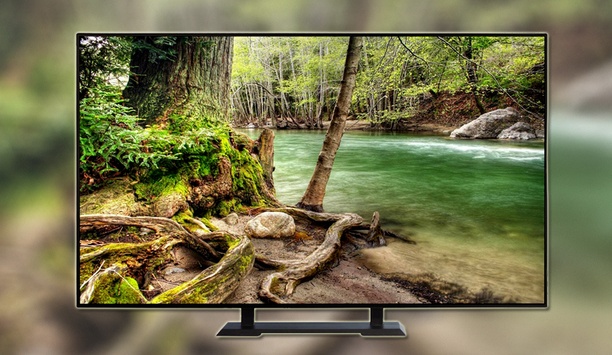 Are your surveillance monitors prepared for the latest video technology developments?
Everybody has been hooked on the discussions about Analogue HD or IP systems, but shouldn't we really be thinking about WiFi and 5G connectivity, removing the need for expensive cabling? Are wireless networks secure enough? What is the potential range? Even the basic question about whether or not the network is capable of transferring the huge (and growing) amount of data required for High Res Video, which will soon be quadrupled with the advent of 4K and higher resolutions. The future of video surveillance monitors We have seen a massive uptake in 4K monitors in the security industry. While they have been relatively common in the consumer market, they are only now beginning to really take off in the CCTV market, and the advances in Analogue HD and IP technology mean that 4K is no longer the limited application technology it was just a few years ago. Relatively easy and inexpensive access to huge amounts of storage space, either on physical storage servers or in the cloud, both of which have their own positives and negatives, have really helped with the adoption of 4K. Having said that the consensus seems to be, at least where displays are concerned, there is very little need for any higher resolution. So, where next for monitors in CCTV? 8K monitors are present, but are currently prohibitively expensive, and content is in short supply (although the Japanese want to broadcast the Tokyo Olympics in 8K in 2020). Do we really need 8K and higher displays in the security industry? In my own opinion, not for anything smaller than 100-150+ inches, as the pictures displayed on a 4K resolution monitor are photo realistic without pixilation on anything I've seen in that range of sizes. The consensus seems to be, at least where displays are concerned, there is very little need for any higher resolution Yes, users many want ultra-high resolution video recording in order to capture every minute detail, but I feel there is absolutely no practical application for anything more than 4K displays below around 120", just as I feel there is no practical application for 4K resolution below 24". The higher resolution camera images can be zoomed in and viewed perfectly well on FHD and 4K monitors. That means there has to be development in other areas. Developments in WiFi and 5G What we have started to see entering the market are Analogue HD and IP RJ45 native input monitors. Whilst you would be forgiven for thinking they are very similar, there are in fact some huge differences. The IP monitors are essentially like All-In-One Android based computers, capable of running various versions of popular VMS software and some with the option to save to onboard memory or external drives and memory cards. These are becoming very popular with new smaller (8-16 camera) IP installs as they basically remove the need for an NVR or dedicated storage server. Developments in the area of WiFi and 5G connectivity are showing great promise of being capable of transferring the amount of data generated meaning the next step in this market would maybe be to incorporate wireless connectivity in the IP monitor and camera setup. This brings its own issues with data security and network reliability, but for small retail or commercial systems where the data isn't sensitive it represents a very viable option, doing away with both expensive installation of cabling and the need for an NVR. Larger systems would in all likelihood be unable to cope with the sheer amount of data required to be transmitted over the network, and the limited range of current wireless technologies would be incompatible with the scale of such installs, so hard wiring will still be the best option for these for the foreseeable future. There will be a decline in the physical display market as more development goes into Augmented and Virtual Reality Analogue HD options Analogue HD options have come a long way in a quite short time, with the latest developments able to support over 4MP (2K resolution), and 4K almost here. This has meant that for older legacy installations the systems can be upgraded with newer AHD/TVI/CVI cameras and monitors while using existing cabling. The main benefit of the monitors with native AHD/TVI/CVI loopthrough connections is their ability to work as a spot monitor a long distance from the DVR/NVR. While co-axial systems seem to be gradually reducing in number there will still be older systems in place that want to take advantage of the benefits of co-axial technology, including network security and transmission range. Analogue technologies will eventually become obsolete, but there is still much to recommend them for the next few years. Analogue technologies will eventually become obsolete, but there is still much to recommend them for the next few years Another more niche development is the D2IP monitor, which instead of having IP input has HDMI input and IP output, sending all activity on the screen to the NVR. This is mainly a defence against corporate espionage, fraud and other sensitive actions. While this has limited application those who do need it find it a very useful technology, but it's very unlikely to become mainstream in the near future. Augmented Reality and Virtual Reality Does the monitor industry as a whole have a future? In the longer term (decades rather than years) there will definitely be a decline in the physical display market as more and more development goes into AR (Augmented Reality or Mixed Reality depending on who's definition you want to take) and VR (Virtual Reality). Currently AR is limited to devices such as smartphones (think Pokémon Go) and eyewear, such as the ill-fated Google Glass, but in the future, I think we'll all have optical implants (who doesn't want to be The Terminator or RoboCop?), allowing us to see whatever we decide we want to as an overlay on the world around us, like a high-tech HUD (Heads Up Display). VR on the other hand is fully immersive, and for playback or monitoring of camera feeds would provide a great solution, but lacks the ability to be truly useful in the outside world the way that AR could be. Something not directly related to the monitor industry, but which has a huge effect on the entire security industry is also the one thing I feel a lot of us have been oblivious to is the introduction of quantum computers, which we really need to get our heads around in the medium to long term. Most current encryption technology will be rendered useless overnight when quantum computers become more widespread. So, where does that leave us? Who will be the most vulnerable? What can we do now to mitigate the potential upheaval? All I can say for sure is that smarter people than me need to be working on that, alongside the development of the quantum computer itself. Newer methods of encryption are going to be needed to deal with the massive jump in processing power that comes with quantum. I'm not saying it will happen this year, but it is definitely on the way and something to be planned for.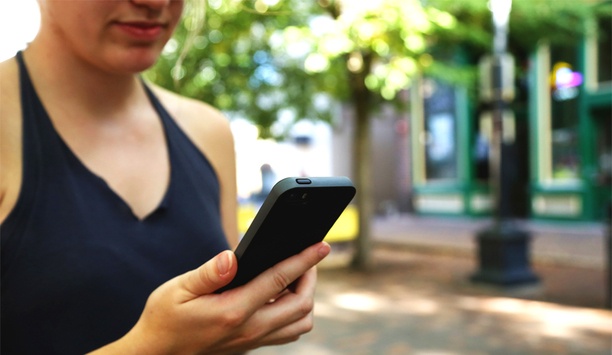 Mobile communications make the public an additional sensor on the field
Today, almost every employee carries with them a smart device that can send messages, capture, and record images and increasingly live-stream video and audio, all appended with accurate location and time stamping data. Provide a way for staff to easily feed data from these devices directly to the control room to report an incident and you have created a new and extremely powerful 'sensor', capable of providing accurate, verified, real-time multi-media incident information. You need only to watch the television when a major incident is being reported. The images are often from a witness at the scene who recorded it on their device. It is madness that it has until now been easier for people to share information around the world via Facebook and YouTube etc, in a matter of minutes, than it is to transmit it to those that need to coordinate the response. The public as an additional security and safety sensor In the UK, a marketing campaign designed by government, police and the rail industry is currently running. Aiming to help build a more vigilant network on railways across the country and raise awareness of the vital role the public can play in keeping themselves and others safe, the 'See It. Say It. Sorted' campaign urges train passengers and station visitors to report any unusual items by speaking to a member of rail staff, sending a text, or calling a dedicated telephone number. Essentially, the campaign is asking the public to be an additional safety and security sensor. However, with the help of the latest mobile app technology, it is possible to take things to a whole new level and this is being demonstrated by a large transport network in the US. This organisation recognised that the ideal place to begin its campaign of connecting smart devices to the control room as an additional sensor, was by engaging its 10,000 employees (incidentally, this is approximately twice the number of surveillance cameras it has). These employees have been encouraged to install a dedicated app on their mobile devices that enables them to transmit important information directly to the control room, as well as a panic button for their own safety. This data can be a combination of images, text, audio, video and even live-streaming, to not only make the control room aware of the situation but give them eyes and ears on the ground. For the control room operator, the insights being fed to them from this 'sensor' have arguably more value than any other as they provide pinpoint accurate and relevant information Combatting control room information overload For the control room operator, the insights being fed to them from this 'sensor' have arguably more value than any other as they provide pinpoint accurate and relevant information. For example, if an alert comes in about a fire on platform 3, the operator doesn't necessarily require any of the information from the other sensors, nor does he need to verify it's not a false alarm. He knows that the information received has been 'verified' in-person (it is also time and location stamped) and that there is an employee located in the vicinity of the incident, who they can now directly communicate with for a real-time update and to co-ordinate the appropriate response. Compare this to a 24/7 video stream from 5000 cameras. It is in stark contrast to the typical issue of sensors creating information overload. The employee only captures and transmits the relevant information, so in essence, the filtering of information is being done at source, by a human sensor that can see, hear, and understand what is happening in context. So, if an intruder is climbing over a fence you no longer need to rely on the alert from the perimeter alarm and the feed from the nearest camera, you simply send a patrol to the location based on what the person is telling you. Furthermore, if the control room is operating a Situation Management/PSIM system it will trigger the opening of a new incident, so when the operator receives the information they are also presented with clear guidance and support regarding how to best manage and respond to that particular situation. Transport networks are using staff and the public as additional safety and security sensors Application of roaming smart sensors To be clear, this is not to suggest that we no longer need these vitally important sensors, because we do. However, one major reason that we have so many sensors is because we cannot have people stationed everywhere. So, in the case of the US transit company, it has been able to add a further 10,000 roaming smart sensors. This can be applied to other industries such as airports, ports, warehouse operations, stadiums, and arenas etc. Now, imagine the potential of widening the scope to include the public, to truly incorporate crowdsourcing in to the day-to-day security function. For example, in May, it was reported that West Midlands Police in the UK would be piloting an initiative that is asking citizens to upload content relating to offences being committed. Leveraging existing hardware infrastructure Typically, when introducing any form of new security sensor or system, it is expected to be an expensive process. However, the hardware infrastructure is already in place as most people are already in possession of a smart device, either through work or personally. What's more, there is typically an eager appetite to be a good citizen or employee, just so long as it isn't too much of an inconvenience. Innovations in smart mobile devices has moved at such a pace that whilst many security professionals debate if and how to roll-out body-worn-cameras, members of the public are live-streaming from their full HD and even 4K ready phones. The technology to make every employee a smart sensor has been around for some time and keeps getting better and better, and it is in the pockets of most people around the world. What is different now is the potential to harness it and efficiently bring it in to the security process. All organisations need to do is know how to switch it on and leverage it.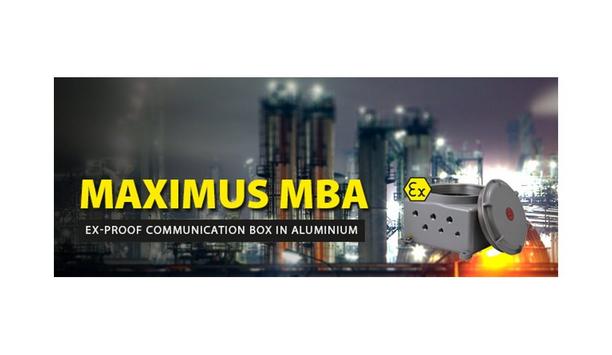 Videotec launches a suite of MBA explosion-proof communication boxes for potentially explosive environment
Videotec is expanding its range of explosion-proof products with the new MBA communication box, which has been designed for optimal installation of Maximus, IP or analogue cameras in potentially explosive environments. Much more than a simple junction box, this communication box provides low voltage local power and allows a fast Ethernet connection, thanks to the integrated Ethernet switch that has three RJ45 ports and an SFP port for fibre optic connection. The type of SFP module can be chosen according to the installation requirements. The internal spaces are designed to make access to cables easier and to increase user-friendliness when it comes to connection procedures. The internal circuitry also allows a bypass of analogue video signals, and all inputs/outputs available across MAXIMUS Videotec products. Epoxy-powder protective coating MBA has been designed to integrate and work exclusively with the MAXIMUS range of Videotec products, and so that it can connect a PTZ camera to the associated washing kit (or two fixed cameras to their washing kits). MBA is made of marine-grade aluminium that has an epoxy-powder protective coating. This means that the unit can operate in corrosive areas, such as industrial or marine environments. MBA is the complete and competitive solution for professional installation of the Videotec MAXIMUS range of explosion-proof products.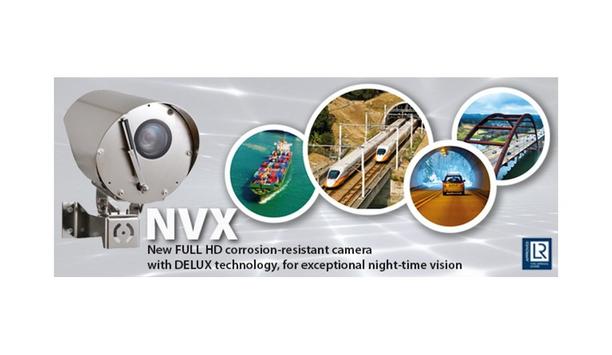 Videotec's NVX FULL HD corrosion-resistant camera supported with DELUX technology for exceptional night vision
Videotec is launching NVX, an IP FULL HD super low-light camera with high corrosion resistance. This camera incorporates the DELUX imaging and encoding technology for recording incredibly clear colour video day or night. Its extremely sensitive light sensor works with the DELUX technology to provide high colour rendering and maximum noise reduction in very low light conditions of 0.006 lux, or 0.0006 lux in black and white. Video images can be transmitted via network with H.264/AVC, MPEG4, MJPEG or JPEG compression, and it's possible to have up to 3 simultaneous and independent Full HD video streams. The NVX external housing is made entirely from AISI316L stainless steel and has a compact and lightweight design that, along with the rapid connectors, helps installation and maintenance. Exceptional corrosion resistance The wiper and the modular bracket for wall/ceiling/parapet mounting come standard. NVX has exceptional corrosion resistance, a wide operational temperature range and IP66/IP67/IP68/IP69 protection. These features mean it is well suited to marine and industrial areas; such as the food industry and rail and motorway tunnels applications.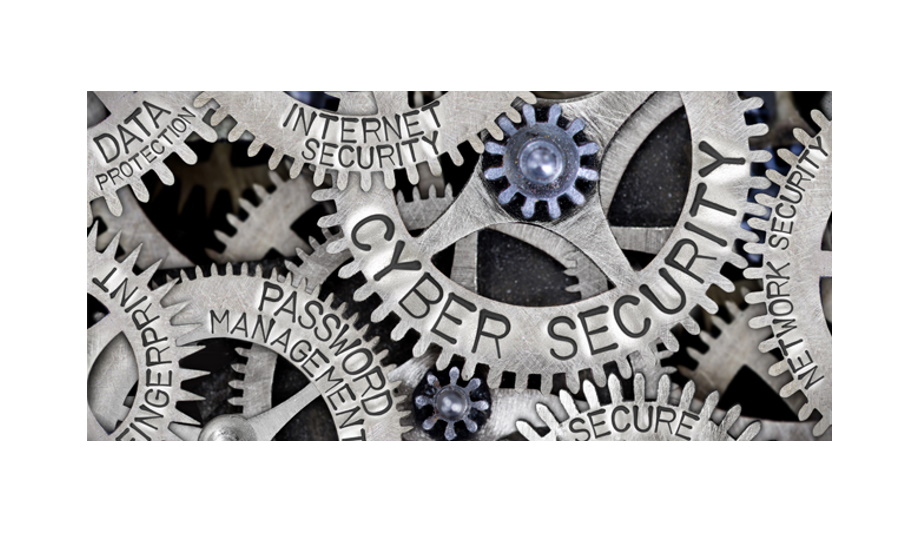 Videotec shares their understanding of the developments in cyber-sustainable video surveillance industry
Cyber security is a trending topic in the video surveillance market. As a result of international regulations, companies are assessing the potential security risks of video surveillance systems, deploying crisis management policies and developing mitigation plans for events related to a data breach. Customers desire trustworthy products and vendors are rushing to fill this gap to satisfy the market demand. Multiple vendors are offering a great number of solutions; however the choice and diversification perplexes customers, who often have difficulty identifying the best solution for their needs. In this paper, Videotec puts forward its vision with regard to developing safe products and describes its strategy for cyber security. Explosion-proof rated cameras Customers are currently overwhelmed by the perpetual advertisement of products related to cyber security. At tradeshows and in sector magazines, multiple products are being promoted as key elements for cyber security. Unfortunately, cyber-safe products cannot be marketed with the same strategy as other devices, for example, explosion-proof rated cameras. For software, similar requirements exist but there is less clarity than with their counterparts The key difference is that for threats that do not concern software a set of well-defined and well-documented requirements exist: in general, it is possible to universally define safety requirements for installation in special environments, such as a drilling rig, a marine vessel or along a railway. For software, similar requirements exist but there is less clarity than with their counterparts when it comes to security. Video management software Furthermore, a device's firmware and video management software (VMS) are updated by each vendor to introduce new features or to fix bugs. Every update may have an impact on the complete video surveillance system reliability. Finally, security researchers continuously identify new issues that may reduce the safety of the system, even if no change is applied to the facilities. Deploying a cyber-secure system is a challenging task under these ever-changing conditions. Other aspects of security, such as mechanical, electrical or environmental are not subject to similar uncertainty. As an example, designing an explosion-proof system is a well-known process, involving classifying zones, identifying the nature of the explosive elements, such as gases or dusts, and deducting the product requirements. Video surveillance equipment During the lifespan of the system, the identified risk sources do not change. Similarly, during installation on a marine vessel, the video surveillance equipment is commissioned and will not change until the entire ship is refurbished. Several certification options are currently available on the market, and these can be placed in two main groups The result of the lack of certainty that characterises software and the existence of complex standards that have a restricted competent audience is a professional market that is trying to incoherently fill this gap, by pursuing certifications and stamps or by adopting aggressive advertisement strategies, based on over-optimistic promises on product features. Cyber security certification Several certification options are currently available on the market, and these can be placed in two main groups: System certification Product certification As the name suggests, system certification addresses cyber security at a system level. This group includes ISO27001, NIST SP 800-53° ISA/IEC62443-3 for example. In these frameworks, risks related to information management are evaluated across every aspect of the organisation: information generated by the devices, storage, access control to the information and physical security to protect data from being stolen from data centers. Video surveillance system Since these certifications must be flexible to adapt to a heterogeneity of systems, they define frameworks to perform the system analysis and the assessment of the risks of such systems, but they do not punctually mandate explicit requirements. System certifications delegate the definition of such requirements to the organisation willing to achieve the certification. In contrast, product certifications are narrow in scope, targeting a single component subject to certification. A single component can be a camera, a networking switch or video management software A single component can be a camera, a networking switch or video management software. In this category are the EMV standard for credit and debit cards, the UL2900 series and ISO/IEC 15408, also known as Common Criteria. It is clear that pursuing a system-level certification involves the customer and the integrator installing the video surveillance system. Cyber secure surveillance Manufacturers should target product certifications and drive efforts to ease the integration of their products into the frameworks of system-level certification that is being pursued by their customers. Videotec started developing its DeLux technology several years ago. At that time, Videotec had a clear vision for its products: developing safe products for all possible tasks - mechanical, electrical, electromagnetic and software - according to current and future security requirements. The mission of the DeLux technology was, and still is, to provide a reliable, safe and future-proof platform that integrates with all products. Sharing a common platform between multiple products is challenging. It requires deep planning of product design to ensure the platform will function perfectly within any product. It also implies that new software releases are compatible with any previously released camera. New security feature Software architecture must be flexible enough to guarantee integration into very different products Thus, every time a new product is released the effort to validate the software increases. Due to this decision, Videotec guarantees that any new security feature and any bug fix will be available to its customers regardless of product age and whether it is still present in the current product catalogue. From the beginning of the DeLux project, two key points were immediately clear. The first point is that software architecture must be flexible enough to guarantee integration into very different products, and at the same time it needs dedicated components that guarantee the un-exploitability of the device. Accomplish video acquisition For this reason, the code executed by the device is partitioned into different security domains, making sure that processes that implement the protocol interfaces towards the video management software cannot harm the internal components that accomplish video acquisition, perform compression and constantly monitor the correct function of the unit. The second point that Videotec immediately understood is that ensuring the correct functioning of the software in every device is as important as the software running in just the cameras. For this reason, Videotec started developing internal tools that perform automated testing on the entire set of devices that incorporate the DeLux technology. Secure video surveillance Every night, the validation tools embedded into the continuous integration process automatically test each product to verify that no regression was unconsciously added while the company proceed with software development. Every time Videotec adds a new feature in response to a suggestion for improvement by the company's customers or identification of an issue, it also updates the testing tools to increase the reliability of the company's products. Videotec has yet to definitively choose a certification scheme for the DeLux technology Videotec believes that its products, and the continual updating of these, actively contribute to maintaining the safe operation of secure video surveillance system, helping IT departments and system administrators by keeping their systems balanced and by not requiring excessive mitigating actions or protections due to future issues. At Videotec, they call this cyber-sustainability. System-level security requirements At the time of writing this white paper, Videotec has yet to definitively choose a certification scheme for the DeLux technology. Several options are being evaluated, as the company search for a solution that will create value for the company's customers without sacrificing the addition of new features on all products that make up the DeLux technology range. Although Videotec is still exploring the best certification scheme for its software, this does not prevent the company from having a clear and active development path for the cyber security in their products. At Videotec, the following five principles are the basis for implementing cybersecurity in products: Hardened software architecture to minimise the attack surface of the cameras Constant updates and availability of new features, even on old products Removal of predefined credentials in the products, to strongly indicate to customers that, as a minimum, a new username and password combination must be defined by the user during installation according to the system-level security requirements Contribution to the ONVIF Security Service specification, to push the industry shifting from usernames and password to X.509 certificates Clear communication to customers, by avoiding fake marketing claims Security service specifications Videotec had an active role in the development of the ONVIF Profile Q specifications. Among other activities, it contributed to driving the standard towards the removal of predefined credentials. The security market must teach installers and users that using pre-defined usernames and passwords is equivalent to not having credentials at all. Videotec is proposing extensions to the ONVIF Security Service specifications Defining the factory-default state of Profile Q compliant devices, where no authentication is required, is the strongest reminder a vendor can provide to its customers. Similarly, with regard to the commitment for the ONVIF Profile Q, Videotec is proposing extensions to the ONVIF Security Service specifications that will include the widespread the adoption of X.509 certificates to replace the usage of credentials. Video surveillance market Moving towards this new way of handling authentication between devices and VMSs will not only impact devices, but it will require a leap forward for the whole video surveillance market. Beyond implementing the functionality in its devices, Videotec is already planning the actions that will be necessary to make its customers effective at selling, installing and maintaining video surveillance systems based on this technology. Last, but not least, trustworthy communication to customers is a key value for Videotec. For this reason, Videotec will never exploit the unintuitive requirements of system certifications of international privacy rules to send wrong messages to the market. As an example, Videotec added to all its IP products an instruction about performing a safe installation according to the General Data Protection Regulation (GDPR), similarly to the instructions given for mechanical, electrical of environmental safety. IP-based device In the last ten years, the video surveillance industry has vigorously shifted from analogue to IP products These instructions are meant to teach customers and stimulate their attention to aspects related to cyber security. As such, instructions will never be turned into unreliable market claims, such as claims for conformance to the GPDR or any other rule. Cyber threats started menacing video surveillance systems from the day the first IP-based device was put into the market. At that time, the number of digital systems was low and video surveillance was not as pervasive as it is today. In the last ten years, the video surveillance industry has vigorously shifted from analogue to IP products and, at the same time, it has witnessed a constant growth in market demand. As a result, digital video surveillance systems are everywhere nowadays and attract attention not only from professionals but also from malicious users. Risk assessment analytics Keeping these systems safe from cyber-threats is an activity that cannot be performed just by performing a risk assessment analytics during the commissioning phase - maintenance and recovery plans must be operative during the whole lifespan of the systems. These activities have a cost; also managing the effects of a system violation has a cost. Integrators and users must find the correct balance, to minimise expenses while keeping video surveillance systems updated and secure. In order to make reduction of expenses related to maintenance and recovery plans easier, Videotec bases the development of its products on the concept of cyber-sustainability, where support, updates and training about the products span an interval that is larger than each single product lifecycle and assist integrators and customers keeping their systems protected.