Avigilon CCTV Software
(16)
Browse CCTV Software
CCTV software products updated recently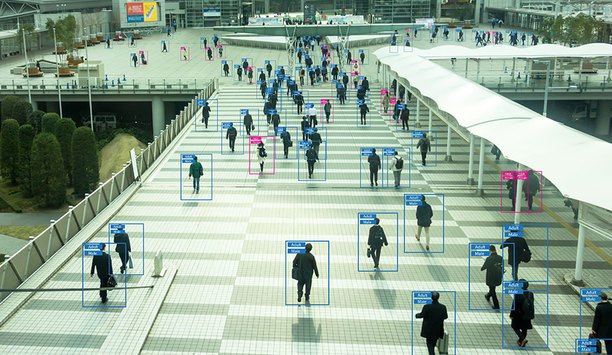 How Artificial Intelligence and analytics enhance security and performance
Artificial intelligence (AI) is improving everyday solutions, driving efficiency in ways we never imagined possible. From self-driving cars to intelligent analytics, the far-reaching impacts of Deep Learning-based technology empower human operators to achieve results more effectively while investing fewer resources and less time. By introducing AI, solutions are not merely powered by data, but they also generate valuable intelligence. Systems which were once leveraged for a narrow, dedicated purpose, can suddenly be engaged broadly across an organisation, because the previously under-utilised data can be harnessed for enhancing productivity and performance. Video analytics software The video intelligence software processes and analyses video to detect all the people and objects that appear When it comes to physical security, for instance, video surveillance is a standard solution. Yet, by introducing AI-driven video analytics software, video data can be leveraged as intelligence in previously inaccessible ways. Here are some examples of how diverse organisations are using AI-based video intelligence solutions to enhance security and performance with searchable, actionable and quantifiable insights. Law enforcement relies on video surveillance infrastructure for extracting investigation evidence and monitoring people and spaces. Instead of manual video review and live surveillance – which is prone to human error and distraction – police can harness video content analysis to accelerate video investigations, enhance situational awareness, streamline real-time response, identify suspicious individuals and recognise patterns and anomalies in video. The video intelligence software processes and analyses video to detect all the people and objects that appear; identify, extract and classify them; and then index them as metadata that can be searched and referenced. Maintaining public safety For law enforcement, the ability to dynamically search video based on granular criteria is critical for filtering out irrelevant details and pinpointing objects of interest, such as suspicious persons or vehicles. Beyond accelerating video evidence review and extraction, police can leverage video analysis to configure sophisticated real-time alerts when people, vehicles or behaviours of interest are detected in video. Instead of actively monitoring video feeds, law enforcement can assess triggered alerts and decide how to respond. In this way, officers can also react faster to emergencies, threats and suspicious activity as it develops. Video analysis empowers cities to harness their video surveillance data as operational intelligence Empowering law enforcement to maintain public safety is important beyond the benefit of increasing security: A city with a reputation for effective, reliable law enforcement and enhanced safety is more likely to attract residents, visitors and new businesses, exponentially driving its economic development. Furthermore, in cities where law enforcement can work productively and quickly, time and human resources can be reallocated to fostering growth and building community. Video surveillance data Video analysis empowers cities to harness their video surveillance data as operational intelligence for optimising city management and infrastructure. When video data is aggregated over time, it can be visualised into dashboards, heatmaps and reports, so operators can identify patterns and more seamlessly detect anomalous behaviour. A city could, for instance, analyse the most accident-prone local intersection and assess the traffic patterns to reveal details such as where cars are dwelling and pedestrians are walking; the directional flows of traffic; and the demographic segmentations of the objects detected: Are cars lingering in no-parking zones? Are pedestrians using designated crosswalks – is there a more logical location for the crosswalk or traffic light? Do vehicles tend to make illegal turns – should police proactively deter this behaviour, or should the city plan new infrastructure that enables vehicles to safely perform these turns? Finally, does the rise in bike traffic warrant implementing dedicated biking lanes? With video intelligence, urban planners can answer these and other questions to facilitate local improvements and high quality of life. By leveraging the video insights about citywide traffic, public transit organisations can make data-driven decisions about scheduling and services Enhancing situational awareness Insight into traffic trends is also critical for transport companies, from public transit services to transportation hubs and airports. By leveraging the video insights about citywide traffic, public transit organisations can make data-driven decisions about scheduling and services. Analysing video surveillance around bus stops, for instance, can help these companies understand the specific hours per day people tend to dwell around bus stops. Correlating this information with transactional data for each bus line, bus schedules can be optimised based on demand for individual bus lines, shortening waiting times for the most popular routes. Similarly, the traffic visualisations and activity heatmaps derived from the video of major transit hubs, such as international airports and central stations, can be beneficial for increasing security, enhancing situational awareness, identifying causes of congestion, improving throughput and efficiency and, ultimately, solving these inefficiencies to provide a streamlined customer experience for travellers. Large education campuses Campus law enforcement can leverage video data to increase situational awareness and public safety Much like a city, large education campuses have internal transportation services, residential facilities, businesses and law enforcement, and video content analysis can support the campus in intelligently managing each of those business units, while also providing video intelligence to these individual groups. Campus law enforcement can leverage video data to increase situational awareness and public safety, driving real-time responses with the ability to make informed assessments and accelerating post-event investigations with access to easily extractable video data. When campuses are expanding or developing additional infrastructure, they can plan new crosswalks, traffic lights, roads, buildings and entrances and exits based on comprehensive video intelligence. By understanding where pedestrians and vehicles dwell, walk, cross or even violate traffic laws, the campus can inform construction projects and traffic optimisation. Countless business operations The campus can leverage video business intelligence to justify leasing pricing for different retailers across campus Finally, the campus can leverage video business intelligence to justify leasing pricing for different retailers across campus, demonstrating property values based on traffic trends that can be correlated with retailer point of sale data. Whether its empowering security, productivity or decision-making, the insights generated by AI-based technology can drive significant optimisation – especially when data is fused and cross-referenced across smart sensors and systems for even deeper intelligence. In the case of AI-backed video analytics, diverse organisations can harness video surveillance impactfully and dynamically. Whereas once video technology investments could be justified for their security value – with the introduction of AI capabilities – procurement teams can evaluate these solutions for countless business operations, because they offer broadly valuable intelligence. And video surveillance and analytics is merely one example of AI-driven solutions' potential to disrupt business as we know it.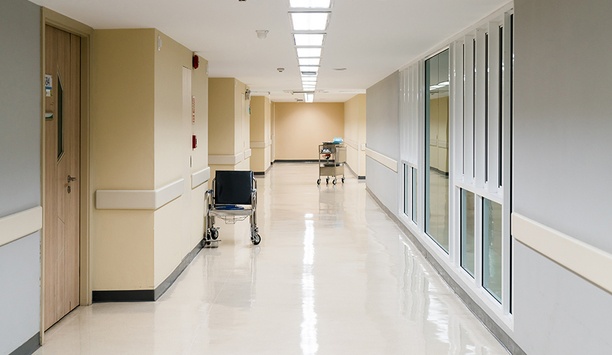 Security in the healthcare sector: Protecting patients and medical facilities
The healthcare sector is a crucial part of a functioning society as it provides life-saving care and reassurance to the population. A key part of ensuring the professionals in this industry have the best work environment is the ongoing security of the facilities. Overcoming environmental challenges Hospitals are challenging environments for security integrators. There is little room for mistakes because staff, patients and assets cannot be compromised. Medical centres and their facilities can be vast complexes and security teams must be confident in their ability to identify and nullify threats as soon as possible. Chubb provided Queensland Children's Hospital's security team with a simple and easy-to-use tool Chubb Fire & Security offers a range of intelligent video and access control systems to solve these challenges. The Queensland Children's Hospital in Australia, formerly named Lady Cilento Children's Hospital, is the major specialist children's hospital for families living in Queensland and Northern New South Wales. The facility not only provides care to the local families but also the state's sickest and most critically injured children who need highly specialised care. This state-of-the-art hospital, coupled with a leading academic and research facility and the high calibre staff, provides a platform to continue to develop as a leader in paediatric health care, education and research. Comprehensive security solution Chubb developed a solution for Queensland Children's Hospital that included access control, video management, communications and asset tracking. By creating a common infrastructure for all security systems managed through a comprehensive user interface, Chubb provided the hospital's security team with a simple and easy-to-use tool that enables them to resolve situations as they happen and action events automatically on command. Chubb also developed a 3D model of the building that allows the security team to respond quickly to a wide variety of events. The protection of patients and staff is naturally a hospital's number one priority Also crucial to the implementation of security systems in a hospital is minimal disruption to its everyday operations. Professionals in hospitals are working 24/7 so there is little time when it comes to disabling security systems for maintenance or repairs. Continued maintenance and upgrades are vital elements to Chubb's work and key to this is a great deal of collaboration with clinical and operational stakeholders. Securing mission-critical environment Hospital facilities are not always state-of-the-art and often face the slow upgrade process that a limited budget imparts. However, through the audit and update of security systems, steps can be taken to ensure continued operations without external disruption. The protection of patients and staff is naturally a hospital's number one priority and Chubb shares the same commitment to making sure the environment is safe and secure. Carrying out a technically demanding project in a large, mission-critical environment like a hospital takes strong teamwork, including expert strategic partners, and collaboration between stakeholders.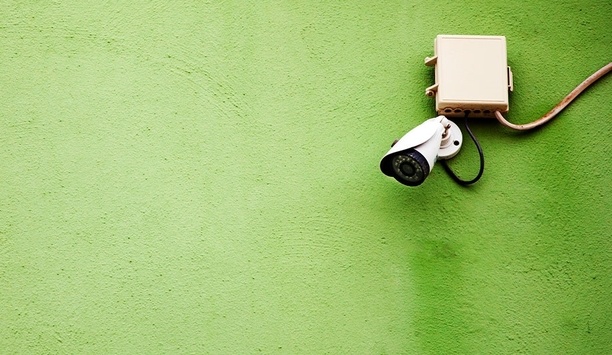 Why ease of installation & flexibility matter for video surveillance
There's almost no installation that goes 100-percent smoothly in the field of video surveillance. Unexpected issues routinely arise that can increase time on the job, cost of the project and frustration. Manufacturers work on the product side to help ensure their products are easy to install and – when troublesome situations do arise – are flexible enough for installers to quickly find a remedy. Importance of ease of installation Ease of installation is a very important part of the project to the system integrator because the cost of labour is variable Ease of installation is a very important part of the project to the system integrator because the cost of labour is variable and can be very expensive. In some cases, the cost of labour to install a camera can be more than the cost of the camera! If labour costs are high – or are more expensive than a system integrator planned – they can lose a great deal of money on a project. If a cautious system integrator includes too high of an estimate for labour in a project bid, his overall bid will to high and it could cost him the project. The easier the camera is to install, the lower the labour cost, subsequently achieving higher savings for end-users. Hence it is essential that camera manufacturers develop products that are easy to install or are flexible in the field for system integrators and installers who know that time is money. Enterprise projects can involve thousands of cameras installed Simplifying installation of cameras Camera installation typically involves an electrician, the camera installer and the person who configures the VMS (Video Management Software). Of course, one person can play all three roles, and in many cases, does, but enterprise projects can involve dozens, hundreds or even thousands of cameras with teams of individuals involved in an installation. The electrician runs conduit with an electrical or PoE (Power over Ethernet) connection to the housing or the backplate of the camera; the installer then installs the camera at that location, hooking it up to power; and then a configurator adds cameras to the network and makes adjustments – renaming the camera, setting the frame rate, enabling WDR (Wide Dynamic Range), and the like. When it's a project that involves different players for any of these functions, there is the potential for a bottleneck and delay in project completion. And if a system integrator is paying an electrician, installer and software configurator – and they are all three on site waiting for each other to finish – that's a system integrator's worst-case scenario. Enhancement through modular cameras Video surveillance camera manufacturers like Hanwha Techwin are producing products that take different roles Video surveillance camera manufacturers like Hanwha Techwin are producing products that take the different roles of electrician, installer and configurator into consideration, allowing them to complete their tasks independently. With a focus on modular design which includes a USB dongle, a device manager, magnetic module and included accessories, the Wisenet X series Plus is one of the fastest cameras to install, service and upgrade – saving installers time and money. Wisenet X series Plus cameras have a detachable camera module that utilise magnets to lock into the housing for instant configuration. Electricians can run conduit with a single PoE connection to the back plate/housing while the configurator is working on configuring the camera module, allowing security professionals to later snap the camera into place in just minutes. The VMS configurator can then come and add the cameras to the network and program their functionality. Modular cameras offer flexibility In the past, an end user might determine after the camera is installed that there aren't enough pixels on target, or they need certain different functions like video analytics for example, resulting in the time-consuming replacement of the entire camera. With modular-designed cameras, the camera module can be swapped with a new one without having to focus or replace the camera – even to change the resolution or field of view, also Wisenet X series Plus has optional PTRZ modules that can be remotely adjusted to the field of view and the position of the camera lens. Making camera adjustments in the field is also now easier and perhaps even safer. Installers have been known to climb a ladder and juggle a bulky laptop to access the network to be able to see video of how the camera is positioned. Or they've had to use analogue video output to view the video feed on a separate monitor which provides the field of view, but not megapixel quality. Using a smartphone, the installer can wirelessly see full and not cropped quality video directly from the camera Wisenet X series Plus cameras have a USB port that allows installers to connect it to a small dongle that converts the camera to a Wi-Fi device. Using a smartphone, the installer can wirelessly see full and not cropped quality video directly from the camera. It's a much easier way to evaluate video while at the camera. Eliminating the second person looking at live view on a computer guiding through a cellphone to the installer to accurately point the camera to the proper position. If system integrators can do some of the legwork prior to even getting on site, it can reduce cost and improve efficiency. Imagine having 300 cameras ready to send to a project site. To configure those cameras, a system integrator has to take each camera out of the box, plug each into a switch, configure it, take it off of the switch and put it back in the box. To improve this process, camera manufacturers have now developed packaging that provides access to the camera port without even having to remove it from the box. It's an innovative solution that saves time. Modular cameras have optional PTRZ modules that can be remotely adjusted to the field of view Software programs help in enhancing installation Whether it's a one-man show or a team of electricians, installers and configurators, software programs can greatly enhance the installation process. Device managers are important tools in adding multiple cameras to a project. Using that 300-camera project, for example, it's easier when a manufacturer has a device manager that allows the mass programming and configuration of cameras. Adding 300 cameras one by one is time consuming and leaves room for error when making so many multiple entries. A device manager should be able to scan the network and locate its devices, allowing them to be grouped, configured and much more. Every video surveillance camera project is going to have its ups and downs. But camera manufacturers can do their part in the production process to address the many issues known to slow down progress. It's impressive that many are taking the lead in producing innovations like modular camera design, flexibility in the field and accessible packaging that can truly reduce installation cost and improve efficiency.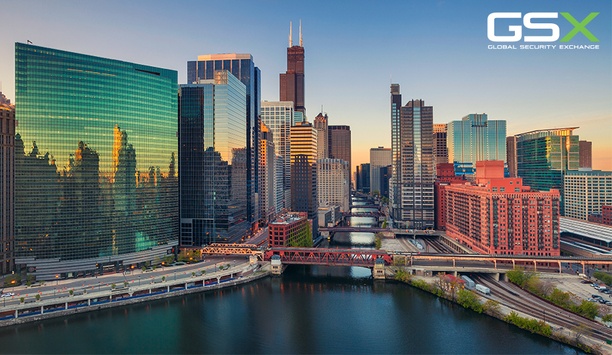 GSX 2019 Review: Emphasising integration, focusing on customer outcomes
Many exhibitors at GSX 2019 saw the show as a success, despite slower booth traffic on the second and third days. According to show sponsor ASIS International, there were more than 20,000 registrants from 125 countries around the world, including those who attended the conference as well as the exhibition. Exhibitors definitely put their best feet forward, enthusiastically promoting their technology breakthroughs, but how convincing were they? The comments from at least one attendee – a large corporate end user who represents a key demographic for show organisers – bluntly suggest that healthy scepticism was on display side-by-side with the promotional energy in play.On this floor, there are some lies being given out. Ask the tough questions, make the exhibitors show you" "On this floor, there are some lies being given out," said Rudy A. Wolter, CTO, Security and Investigative Services for Citigroup, a financial services corporation. He advised fellow attendees to "listen for them, ferret them out, ask the tough questions. Make [the exhibitors] show you." "Don't be afraid to ask these men and women questions," added Wolter. "Don't be afraid to challenge them. If you don't challenge them, they're not getting any better which means we aren't getting any better. At the end of the day, they're the leaders; they're the ones making change; they're the ones touching systems; they're the ones helping integration." Banking security with Verint At Citigroup, Wolter oversees 1,300 bank branches in North America that use Verint systems, including 23,000 cameras tied into a single command centre. Skepticism aside, Wolter also provided evidence that even tough customers can be brought around. Specifically, he is sold on Verint: "When you have a problem, this company listens," he told attendees at a Verint gathering on the show floor. New at GSX 2019 is the Verint Video Investigator, which is software that empowers investigators to quickly find the data they need to identify security threats in near real-time. In all, Verint serves in excess of 2,300 individual financial institutions, with tens of thousands of branches. Wolter was one of several end users willing to sing their praises publicly. Other GSX exhibitors were also proud to have their own real-world success stories. Placing the emphasis on outcomes At GSX, I heard more than once that outcomes are more important than technologies. Customers don't want to hear about technologies, but rather about what those technologies can do for them. Avigilon, now a subsidiary of Motorola Solutions, is another company that is focused on outcomes rather than technology per se. "Instead of focusing on megapixels and terabytes, the end user is focused on perimeter security, loss prevention and risk management," says John Kedzierski, Sr. VP of Video Solutions at Motorola Solutions. "We are working to provide that outcome." The end user is focused on perimeter security, loss prevention and risk management" How operators work to ensure outcomes is another aspect that is changing, says Kedzierski. "Watching video is obsolete," he says. Using Avigilon's new system, the operator instead is looking at colour-coded hexagons; one color means motion, another means an analytic event. Operators click on various hexagons to view video. Also at GSX 2019, Avigilon featured its new H5A camera line, with expanded object classification analytics, detailed object detection, and tracking in crowded scenes; and focused on the Avigilon Blue cloud system. They are working to make every camera capable of detecting faces, which can be matched to a watch list. How technology addresses marketplace changes Addressing the changing marketplace was another GSX theme. As the workplace changes, ASSA ABLOY Americas is adapting its technology to address new employment practices such as "hot-desking", and remote and mobile workers, says Peter Boriskin, Chief Technology Officer. Systems have to be able both to protect assets and also to provide flexibility to accommodate the changing workforce, he said. Corporate acquisitions are directly expanding the capabilities that ASSA ABLOY brings to the market. For example, they recently acquired Luxer One, a locker company that enables secure delivery of packages without customers needing to stand in line or wait for service. Deliveries can be made in seconds. Peter Boriskin of ASSA ABLOY Americas led a booth tour, including new power capabilities gained in the acquisition of LifeSafety Power Another recent ASSA ABLOY acquisition is LifeSafety Power, which is expanding the company's capability to provide proactive data on wired systems by tracking power usage. For example, a spike in current might mean a problem with a component. Compiling "intelligent triggers" enables creation of a dashboard to provide analytics of wired systems. ASSA ABLOY has also been devising predictive analytics of wireless locks to predict battery life, for instance, and to address other maintenance challenges. "We want to know what's going on at a door without visiting it," says Boriskin. New exhibitors make their mark New exhibitors were part of the GSX mix. One new exhibitor was Vaion. It's their first trade show after launching at IFSEC in London in June. Vaion combines a small camera portfolio with on-premise servers and software managed through the cloud for an end-to-end solution. Tormod Ree, co-founder and CEO, calls it a "hybrid cloud delivery model". Vaion is also a "more proactive security model", said Ree. Video is analysed for anomalies, and the server "learns" what is normal and not normal. The system provides alerts and notifications, occupancy counting and traffic control, among other features. And "overlays" are employed to present information on a map. Vaion can highlight video that is more likely to be relevant and prioritise feeds that have more activity. Vaion designs the hardware, which is manufactured in Taiwan. Vaion was a first-time exhibitor at GSX 2019 with their end-to-end video system; Tomod Ree is co-founder and CEO Gunshot detection technology EAGL Technology displayed their "Firefly" gunshot detection technology at GSX 2019. Based on technology originally developed for use in the military for sniper detection, the U.S. Department of Energy adapted it to civilian uses after the Sandy Hook School shooting. Boaz Raz, CEO, said the technology is the "most advanced and affordable, wireless for use indoors or outdoors, and it can control doors and cameras". It doesn't "listen" for gunshots like some competitors; rather it measures energy for "6 sigma" accuracy (almost 100%). Defining, and redefining, end-to-end solutions End-to-end solutions were all the rage at GSX 2019, but Allied Universal was one exhibitor that pondered what, exactly, is an end-to-end solution? It means different things to different people. For example, a video company's end-to-end solution would not include access control. When Allied Universal claims to offer an end-to-end solution, they mean it in the broadest definition of the term, including all security systems deployed for a customer as well as the important human element (i.e., manguarding). "The industry's emphasis on 'end-to-end' doesn't encompass a full solution," says Mike Mullison, Allied Universal's Chief Information Officer. "When somebody uses the term end-to-end, you have to ask: What's at both ends?" The lines between cyber and physical threats are blurring. Clients want full-service solutions" "The lines between cyber and physical threats are blurring," adds Mullison. "Clients want full-service solutions." Allied Universal is adding new technology elements to its offering, and Mullison says "the next phase of growth will be fueled by technology." Allied Universal recently introduced the Heliaus product, a smart phone app that accesses an analytics engine to predict outcomes and prescribe optimum responses. It literally puts technology in a security guard's hand. One customer has found that use of the technology resulted in a 20% reduction in safety and security incidents. The latest in access control among exhibitors In addition to video, access control had a big profile at GSX 2019, as evidenced by ASSA ABLOY America and many other companies. Another example is SALTO Systems, featuring its new NEO cylinder for wireless access control and the SALTO Virtual Network (SVN); the SVN-Flex extends and increases the number of updating points directly to the door. The SVN-Flex extends and increases the number of updating points directly to the door The compact SALTO NEO Cylinder is designed for doors where fitting an electronic escutcheon is not possible or required and can be installed on standard doors, server racks, gates, cabinets, electric switches, or sliding doors. Low energy consumption results in 110,000 cycles with just one set of batteries. Other SALTO products are SALTO KS (Keys as a Service); SALTO BLUEnet Wireless for Bluetooth RF-driven real-time control of doors; the XS4 One Deadlatch stand-alone electronic lock; and JustIN Mobile, which replaces the need for an access card by securely sending a mobile key Over the Air (OTA) to an iOS or Android device from SALTO's ProAccess SPACE management software. The next step in integration A new company reflecting the GSX emphasis on integration is Security and Safety Things (SAST), which is still in launch mode but expects to have its first pilot customers in the Q4. The first camera vendors embracing the SAST platform will have cameras for sale at ISC West in the spring. SAST is creating an Internet of Things (IoT) platform for the next generation of security cameras. The SAST App Store will allow developers to build and market new applications, similar to today's app stores for smartphones.SAST is creating an IoT platform for the next generation of security cameras "SAST is a technology platform, but it is also a business platform and a relationship platform," said Emmanuel Ventadour, VP Sales and Marketing. For app developers, SAST also provides non-technical commercial services (i.e., easing their route to market.) Hartmut Schaper, CEO, emphasises the "openness" of the company. Even though they are a spinoff of Bosch, they are treating every camera manufacturer equally, he says. For integrators, the use of apps can expand their field of play. Apps will empower integrators to use video for more business processes – not just security – and expand their reach with customers, says Schaper. From scepticism to sales There were plenty of product claims at GSX to feed the skepticism of even the toughest of potential customers. Fortunately, product claims were only the beginning of conversations with attendees at this year's show. No doubt manufacturers were put through their paces more than once, and a few of them even came out on the other side with potential new business to show for their efforts. That's the true measure of success at GSX 2019, or any trade show. Click here to read our reviews from Day One and Day Two of the show.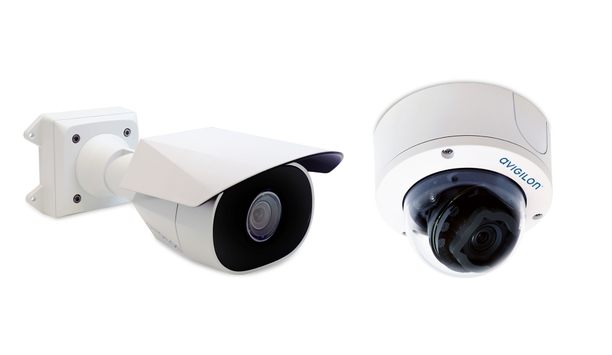 Avigilon Corporation launches H5SL camera line with patented HDSM SmartCodec technology
Avigilon Corporation, a Motorola Solutions company, has announced the launch of its Avigilon H5SL camera line. H5SL camera The H5SL camera is simple and intuitive to install, with a modular design that easily snaps into a variety of base options, helping users to get up and running in minutes. End-users have the flexibility to choose from various lens types, including a new long-range lens that allows them to see with more clarity at farther distances, while audio and input and output connections help them configure actions and alarms for efficient event response. Patented HDSM SmartCodec technology Patented HDSM SmartCodec technology saves on both storage and network bandwidth, helping keep internet connectivity costs down. American-made, built with North American expertise and globally sourced materials, Avigilon stands behind the quality of its H5SL cameras with a 5-year, industry-leading warranty. The H5SL camera line also incorporates Avigilon Unusual Motion Detection "We built our H5SL camera to create a versatile and cost-effective security solution for our customers," said John Kedzierski, senior vice president, Video Security Solutions at Motorola Solutions. "With value and simplicity at the heart of this camera line, our customers will enjoy the ease of installation, flexible design features and various lens options the H5SL offers them." Avigilon Unusual Motion Detection The H5SL camera line also incorporates Avigilon Unusual Motion Detection, an advanced artificial intelligence technology that can be used to notify operators of unusual events that might otherwise have been missed, helping to improve situational awareness and effectively monitor more cameras. The H5SL is offered in 1.3, 2, 3 and 5 MP resolution models and is now available for order. For more information on product availability, customers can come see the live product demonstration at GSX 2019, Booth #723 from September 10 to 12 at McCormick Place in Chicago, USA.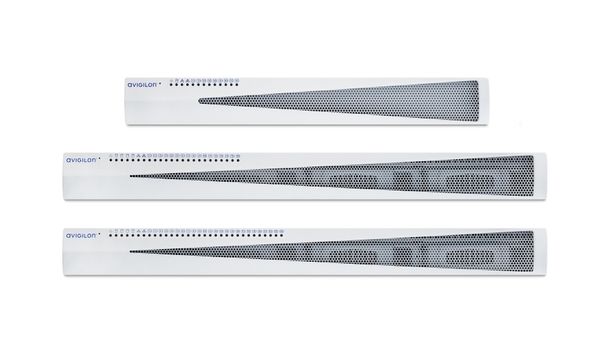 Avigilon Corporation's announces Third Generation High Definition Video Appliance
The Third Generation HDVA is designed to reduce the cost and complexity of video security by simplifying deployment and maintenance. Its all-in-one solution includes an Avigilon Control Center (ACC) server, a managed network switch, a storage server and an ACC™ Client workstation for local video access. Video Management Software A flexible licensing structure provides the option to choose any edition and number of ACC licenses and pre-loaded video management software, helping to reduce the total cost of ownership for end-users. The new HDVA is built with the latest generation of Intel® processors and up-to-date components to help ensure a long life expectancy and high reliability. It is backed by Avigilon's 3 year warranty that can be extended to a maximum of 5 years. Reliability And Field Serviceability "Our Third Generation HDVA was completely re-designed with reliability and field serviceability as our top priority," said Hamish Dobson, senior director of Product Management at Avigilon. "We built this product to bring business owners a cost-effective solution while providing high performance and reliability." Features of the Third Generation HDVA include: Field replaceable PSU and hard drives (8/16/24-port) Data protection on pro models that safeguards stored video data in the event of a hard disk drive failure Industrial design that streamlines in-field service for a longer lifespan and makes this Avigilon's quietest appliance yet The Third Generation HDVA is available for order. Live product demonstration can be seen at GSX 2019, Booth #723 from September 10 to 12 at McCormick Place in Chicago, USA.
Featured white papers
Physical security supports a future-proof cyber security strategy
Download
Combining systems intelligence and human insight for superior security
Download
Three reasons for adopting open architecture access control solutions
Download