Avigilon Intruder Detectors & Detection Systems
(1)
Browse Intruder Detectors & Detection Systems
Intruder detector products updated recently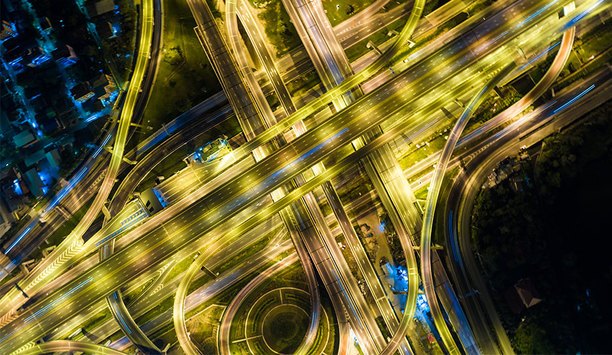 How is 'connected world' defining the future of security
There's a lot of hype around the term 'digital transformation.' For some, it's the integration of digital technology into everyday tasks. For others, it's the incorporation of innovative processes aimed at making business optimisation easier. In most cases, digital transformation will fundamentally change how an organisation operates and delivers value to its customers. And within the security realm, the age of digital transformation is most certainly upon us. Technology is already a part of our day-to-day lives, with smart devices in our homes and the ability to perform tasks at our fingertips now a reality. No longer are the cloud, Internet of Things (IoT) and smart cities foreign and distant concepts full of intrigue and promise. Enhancing business operations We're increasingly seeing devices become smarter and better able to communicate with each other These elements are increasingly incorporated into security solutions with each passing day, allowing enterprises the chance to experience countless benefits when it comes to enhancing both safety and business operations. The term 'connected world' is a derivative of the digital transformation, signifying the increasing reliance that we have on connectivity, smart devices and data-driven decision-making. As we become more familiar with the advantages, flaws, expectations and best practices surrounding the connected world, we can predict what issues may arise and where the market is heading. We're increasingly seeing devices become smarter and better able to communicate with each other through the IoT to achieve both simple goals and arduous tasks. Within our homes, we're able to control a myriad of devices with commands ('Hey Google...' or 'Alexa...'), as well as recall data directly from our mobile devices, such as receiving alerts when someone rings our doorbell, there's movement in our front yard or when a door has been unlocked. Analytics-driven solutions The focus is now shifting to the business impacts of connectivity between physical devices and infrastructures, and digital computing and analytics-driven solutions. Within physical security, connected devices can encompass a variety of sensors gathering massive amounts of data in a given timeframe: video surveillance cameras, access control readers, fire and intrusion alarms, perimeter detection and more.As the data from each of these sensors is collected and analysed through a central platform, the idea of a connected world comes to fruition, bringing situational awareness to a new level and fostering a sense of proactivity to identifying emerging threats. The connected world, however, is not without its challenges, which means that certain considerations must be made in an effort to protect data, enhance structured networking and apply protective protocols to developing technology. Physical security systems We can expect to see the conversations regarding data privacy and security increase as well As the use of connected devices and big data continue to grow, we can expect to see the conversations regarding data privacy and security increase as well. Connectivity between devices can open up the risk of cyber vulnerabilities, but designing safeguards as technology advances will lessen these risks. The key goal is to ensure that the data organisations are using for enhancement and improvements is comprehensively protected from unauthorised access. Manufacturers and integrators must be mindful of their products' capabilities and make it easy for end users to adhere to data sharing and privacy regulations. These regulations, which greatly affect physical security systems and the way they're managed, are being implemented worldwide, such as the European Union's General Data Protection Regulation (GDPR). In the United States, California, Vermont and South Carolina have followed suit, and it can be expected that more countries and U.S. states develop similar guidelines in the future. Technology is already a part of our day-to-day lives, with smart devices in our homes and the ability to perform tasks at our fingertips now a reality Automatic security updates Mitigating the concerns of the 'connected world' extends beyond just data privacy. IoT technology is accelerating at such a pace that it can potentially create detrimental problems for which many organisations may be ill-prepared - or may not even be able to comprehend. The opportunities presented by an influx of data and the IoT, and applying these technologies to markets such as smart cities, can solve security and operational problems, but this requires staying proactive when it comes to threats and practicing the proper protection protocols. As manufacturers develop devices that will be connected on the network, integrating standard, built-in protections becomes paramount. This can take the form of continuous vulnerability testing and regular, automatic security updates. Protocols are now being developed that are designed to ensure everything is encrypted, all communications are monitored and multiple types of attacks are considered for defensive purposes to provide the best security possible. IoT-connected devices Hackers wishing to do harm will stop at nothing to break into IoT-connected devices Built-in protection mechanisms send these kinds of systems into protection mode once they are attacked by an outside source. Another way for manufacturers to deliver solutions that are protected from outside threats is through constant and consistent testing of the devices long after they are introduced to the market. Hackers wishing to do harm will stop at nothing to break into IoT-connected devices, taking every avenue to discover vulnerabilities. But a manufacturer that spends valuable resources to continue testing and retesting products will be able to identify any issues and correct them through regular software updates and fixes. 'IoT' has become a common term in our vocabularies and since it's more widely understood at this point and time, it's exciting to think about the possibilities of this revolutionary concept. Providing critical insights The number of active IoT devices is expected to grow to 22 billion by 2025 — a number that is almost incomprehensible. The rise of 5G networks, artificial intelligence (AI) and self-driving cars can be seen on the horizon of the IoT. As more of these devices are developed and security protocols are developed at a similar pace, connected devices stand to benefit a variety of industries, such as smart cities. Smart cities rely on data communicated via the IoT to enhance processes and create streamlined approaches Smart cities rely on data communicated via the IoT to enhance processes and create streamlined approaches to ensuring a city is well-run and safe. For example, think of cameras situated at a busy intersection. Cameras at these locations have a variety of uses, such as investigative purposes in the event of an accident or for issuing red-light tickets to motorists. But there are so many other possible purposes for this connected device, including providing critical insights about intersection usage and traffic congestion. These insights can then be used to adjust stoplights during busy travel times or give cities valuable data that can drive infrastructure improvements. Physical security market The impact of connected devices on cities doesn't stop at traffic improvement. The possibilities are endless; by leveraging rich, real-time information, cities can improve efficiencies across services such as transportation, water management and healthcare. However, stringent protections are needed to harden security around the networks transmitting this kind of information in an effort to mitigate the dangers of hacking and allow this technology to continuously be improved. Whether you believe we're in the midst of a digital transformation or have already completed it, one thing is certain: businesses must begin thinking in these connectivity-driven terms sooner rather than later so they aren't left behind. Leveraging smart, connected devices can catapult organisations into a new level of situational awareness, but adopting protections and remaining vigilant continues to be a stalwart of technological innovation within the physical security market and into the connected world.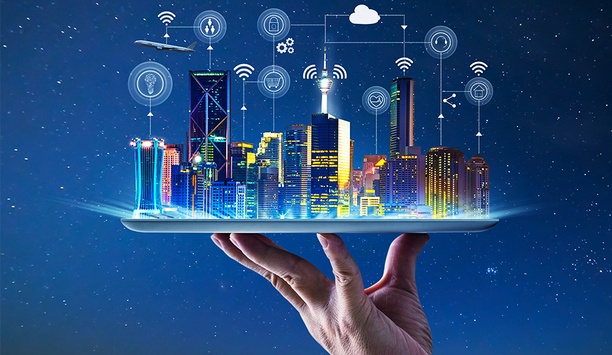 Security and safety drive smart building strategies for the future
Johnson Controls recently unveiled the findings of its 2018 Energy Efficiency Indicator (EEI) survey that examined the current and planned investments and key drivers to improve energy efficiency and building systems integration in facilities. Systems integration was identified as one of the top technologies expected to have the biggest impact on the implementation in smart buildings over the next five years, with respondents planning to invest in security, fire and life-safety integrations more so than any other systems integration in the next year. As advanced, connected technologies drive the evolution of smart buildings, security and safety technologies are at the center of more intelligent strategies as they attribute to overall building operations and efficiencies. SourceSecurity.com spoke with Johnson Controls, Building Solutions, North America, VP of Marketing, Hank Monaco, and Senior National Director of Municipal Infrastructure and Smart Cities, Lisa Brown, about the results of the study, smart technology investments and the benefits of a holistic building strategy that integrates security and fire and life-safety systems with core building systems. Q: What is the most striking result from the survey, and what does it mean in the context of a building's safety and security systems? The results show an increased understanding about the value of integrating safety and security systems with other building systems Hank Monaco: Investment in building system integration increased 23 percent in 2019 compared to 2018, the largest increase of any measure in the survey. When respondents were asked more specifically what systems they we planning to invest in over the next year, fire and life safety integration (61%) and security system integration (58%) were the top two priorities for organisations. The results show an increased understanding about the value of integrating safety and security systems with other building systems to improve overall operations and bolster capabilities beyond the intended function of an individual system. Q: The survey covers integration of fire, life safety and security systems as part of "smart building" systems. How do smarter buildings increase the effectiveness of security and life safety systems? Hank Monaco: A true "smart building" integrates all building systems – security, fire and life-safety, HVAC, lighting etc. – to create a connected, digital infrastructure that enables individual technologies to be more intelligent and perform more advanced functions beyond what they can do on their own. For example, when sensors and video surveillance are integrated with lighting systems, if abnormal activity is detected on the building premise, key stakeholders can be automatically alerted to increase emergency response time. With integrated video surveillance, they also gain the ability to access surveillance footage remotely to assess the situation. When sensors and video surveillance are integrated with lighting systems abnormal activity on the premise can automatically be detected Q: How can integrated security and life safety systems contribute to greater energy efficiency in a smart building environment? Hank Monaco: Security, fire and life-safety systems can help to inform other building systems about how a facility is used, high-trafficked areas and the flow of occupants within a building. Integrated building solutions produce a myriad of data that can be leveraged to increase operational efficiencies. From an energy efficiency standpoint, actionable insights are particularly useful for areas that are not frequently occupied or off-peak hours as you wouldn't want to heat or cool an entire building for just one person coming in on the weekend. When video surveillance is integrated with HVAC and lighting systems, it can monitor occupancy in a room or hallway. The video analytics can then control the dimming of lights and the temperature depending on occupant levels in a specific vicinity. Similarly, when access control systems are integrated with these same systems, once a card is presented to the reader, it can signal the lights or HVAC system to turn on. In this example, systems integration can ultimately help enable energy savings in the long run. Security and life safety systems contribute to help enable greater energy efficiency and energy savings in the long run Q: What other benefits of integration are there (beyond the core security and life safety functions)? Hank Monaco: Beyond increased security, fire and life-safety functions, the benefits of systems integration include: Increased data and analytics to garner a holistic, streamlined understanding of how systems function and how to improve productivity Ability to track usage to increase efficiency and reduce operational costs Enhanced occupant experience and comfort Increased productivity and workflow to support business objectives Smart-ready, connected environment that can support future technology advancements Q: What lesson or action point should a building owner/operator take from the survey? How can the owner of an existing building leverage the benefits of the smart building environment incrementally and absent a complete overhaul? Lisa Brown: Johnson Controls Energy Efficiency Indicator found that 77% of organisations plan to make investments in energy efficiency and smarter building technology this year. This percentage demonstrates an increased understanding of the benefits of smart buildings and highlights the proactive efforts building owners are taking to adopt advanced technologies. There is an increased understanding that buildings operate more effectively when different building systems are connected As smart buildings continue to evolve, more facilities are beginning to explore opportunities to advance their own spaces. A complete overhaul of legacy systems is not necessary as small investments today can help position a facility to more easily adopt technologies at scale in the future. As a first step, it's important for building owners to conduct an assessment and establish a strategy that defines a comprehensive set of requirements and prioritises use-cases and implementations. From there, incremental investments and updates can be made over a realistic timeline. Q: What is the ROI of smart buildings? Lisa Brown: As demonstrated by our survey, there is an increased understanding that buildings operate more effectively when different building systems are connected. The advanced analytics and more streamlined data that is gathered through systems integration can provide the building-performance metrics to help better understand the return on investment (ROI) of the building systems. This data is used to better understand the environment and make assessments and improvements overtime to increase efficiencies. Moreover, analytics and data provide valuable insights into where action is needed and what type of return can be expected from key investments.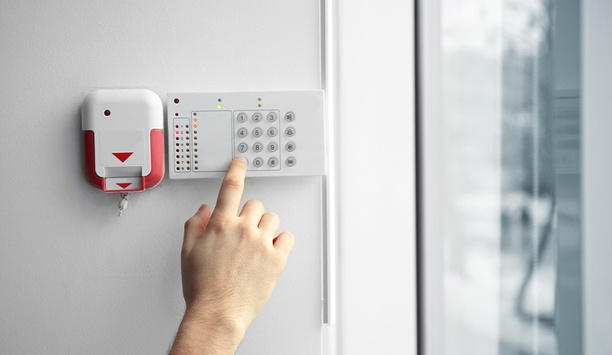 Verifying audio alarm notifications: why secondary source verification is vital
Across the country, law enforcement officers are finding it increasingly difficult to respond to the near overwhelming number of calls coming from security alarms. Police departments commonly define a false alarm as a call, which upon investigation, shows no evidence of criminal activity, such as broken windows, forced doors, items missing, or people injured. While false alarms bog down police, they can also negatively impact customers and integrators. End users can expect hefty fines for false alarm responses, and when these customers receive large bills from the city, many turn to installers, dealers, and even manufacturers expecting them to accept the responsibility and pay the bill. What first brought the issue of alarm verification to your attention? It is crucial to both see a situation and concurrently listen to any corresponding sounds to gain full insight I've been aware of the problem of false alarms for about 5 years. I believed audio capture, through microphone deployment, could be an active part of the solution when used as a second source for indicating 'out of the norm' activity and as an equal component with the video surveillance technology. In 2015, I found similarly minded security professionals when introduced to the Partnership for Priority Verified Alarm Response. After reading PPVAR's paper on 'Audio Verified Alarms Best Practices; [April 2015],' I knew that the Partnership was on to something important. In our lives, two of the five senses we count on day-in and day-out are sight and sound. It is crucial to both see a situation and concurrently listen to any corresponding sounds to gain full insight. What is the false alarm rate? In 2016, the International Association of Chiefs of Police reported that over 98 percent of all alarm calls in the United States were false. This number is obviously staggering, and something we need to work towards correcting. Why did this issue resonate so strongly with you? When I first investigated this issue, I was sure that the security industry would have already recognised this and was acting to ensure improved alarm verification, preferably through a combination of audio and video technologies. However, I quickly saw that this was not the case, or even close to the norm. I have questioned the rationale behind the lack of adoption and found the deployment of audio is often hindered by the concern of privacy. I've spearheaded many initiatives to explain the monitoring policies surrounding audio As CEO of Louroe Electronics, I've spearheaded many initiatives to explain the monitoring policies surrounding audio. I've had to reassure many security personnel and customers how the law supports the use of audio in public places as long as there is no expectation of privacy. By dispelling fears with facts around deploying and implementing audio sensors, customers can confidently include audio in their surveillance systems and gain a more effective security solution. Who is affected by this? Truth be told, everyone from the end user to the manufacturer is affected by this issue. Not to mention the strain this puts on law enforcement who are tired of 'wasting time' and effort out in the field on these nuisance alerts. When an end user receives a bill for their false alarm, many of them will immediately blame the integrator and or the monitoring center for a faulty set up and management and expect the integrator to remedy the situation, including carry the burden of paying the fines. The integrator, on the other hand, will turn to the manufacturer, assuming faulty equipment and installation instructions; therefore, looking for reimbursement for the cost. What is the average false alarm fee? It depends on many factors, and especially your first responder assigned location for responseIt depends on many factors, and especially your first responder assigned location for response. According to the Urban Institute, fees generally range from $25-$100 for the first offense, rising as high as a few thousand dollars per false alarm if a location has a large number in a single year. What's worse, in extreme cases, alarm systems may even be blacklisted by the police dispatch center if they have raised too many false alarms in the past. Why do you believe audio is the ideal technology for secondary source verification? Video surveillance has been the main option for security monitoring and alarm validation for decades, however industry professionals are realising that video alone is not enough. Video only tells half of the story, by adding audio capture, the responsible party gains a turnkey solution with the ability to gather additional evidence to verify alerts and expand overall awareness. In reality, audio's range is greater than the field of view for a camera. Sound pickup is 360 degrees, capturing voices, gunshots, breaking glass, sirens, or other important details that a fixed camera many not see. How would a secondary source verification system work with audio? Using a video monitoring solution equipped with audio, the microphone will pick up the sounds at the time a visual alert or alarm is triggered. If embedded with classification analytics, the microphone will send alerts for specific detected sounds. The captured audio, and any notifications are immediately sent to the monitoring station, where trained personnel can listen to the sound clip, along with live audio and video from their station. When law enforcement receives a validated alarm, they can better prioritise the response From here, an informed decision can then be made about the validity of the alarm, along with what the current threat is at the location. If the alarm is in fact valid, the information is then passed along to the law enforcement within minutes. When law enforcement receives a validated alarm, they can better prioritise the response. It also provides more information in a forensic evaluation. Are there any additional resources you would suggest looking into? Yes, we would suggest looking into the following to see a few different perspectives on the matter: NSA Support For 2018 Model Ordinance For Alarm Management and False Alarm Reduction Partnership for Priority Verified Alarm Response Support for the Term "Verified Alarm" and Prioritising Verified Alarm Responses Urban Institute Opportunities for Police Cost Savings without Sacrificing Service Quality: Reducing False Alarms
Avigilon releases ACM 6 system to enhance video security and access control system
Avigilon Corporation (Avigilon), a Motorola Solutions company, announces the release of the Avigilon Access Control Manager (ACM) 6 system. ACM™ 6 introduces a new model for ordering and delivering end-customer licenses by simplifying how they are issued, distributed and managed. This new process will have customers up and running faster, helping to increase efficiencies. ACM 6 promotes ease of deployment by including default door and wiring templates, support for large card formats and extended support for Mercury controllers. New Concept For Managing Access Control The unification feature of ACM and ACC™ leverages the power of Avigilon Appearance Search™ technology The ACM system integrates with the Avigilon Control Center (ACC) video management software seamlessly, allowing users to search for a person using their ACM cardholder information to view video clips of related door activity. The unification feature of ACM and ACC™ leverages the power of Avigilon Appearance Search™ technology, which makes it possible to search for a person of interest based on their identity name directly from the ACC interface. This allows customers to secure their facility faster and more efficiently. Avigilon launches new concept for managing access control that offers streamlined ordering and licensing delivery system. "The ACM system is transformational in its ability to integrate with ACC software, offering users a seamless solution for both video security and access control," said John Kedzierski, senior vice president, Video Security Solutions at Motorola Solutions. "Combined with greater licensing flexibility, this unification makes ACM a streamlined solution to meet the needs of our customers and end-users."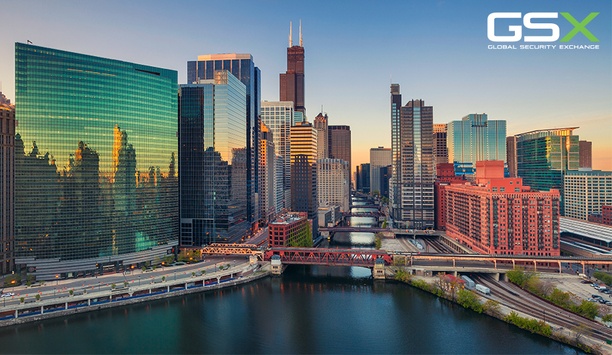 GSX 2019 Review: Emphasising integration, focusing on customer outcomes
Many exhibitors at GSX 2019 saw the show as a success, despite slower booth traffic on the second and third days. According to show sponsor ASIS International, there were more than 20,000 registrants from 125 countries around the world, including those who attended the conference as well as the exhibition. Exhibitors definitely put their best feet forward, enthusiastically promoting their technology breakthroughs, but how convincing were they? The comments from at least one attendee – a large corporate end user who represents a key demographic for show organisers – bluntly suggest that healthy scepticism was on display side-by-side with the promotional energy in play.On this floor, there are some lies being given out. Ask the tough questions, make the exhibitors show you" "On this floor, there are some lies being given out," said Rudy A. Wolter, CTO, Security and Investigative Services for Citigroup, a financial services corporation. He advised fellow attendees to "listen for them, ferret them out, ask the tough questions. Make [the exhibitors] show you." "Don't be afraid to ask these men and women questions," added Wolter. "Don't be afraid to challenge them. If you don't challenge them, they're not getting any better which means we aren't getting any better. At the end of the day, they're the leaders; they're the ones making change; they're the ones touching systems; they're the ones helping integration." Banking security with Verint At Citigroup, Wolter oversees 1,300 bank branches in North America that use Verint systems, including 23,000 cameras tied into a single command centre. Skepticism aside, Wolter also provided evidence that even tough customers can be brought around. Specifically, he is sold on Verint: "When you have a problem, this company listens," he told attendees at a Verint gathering on the show floor. New at GSX 2019 is the Verint Video Investigator, which is software that empowers investigators to quickly find the data they need to identify security threats in near real-time. In all, Verint serves in excess of 2,300 individual financial institutions, with tens of thousands of branches. Wolter was one of several end users willing to sing their praises publicly. Other GSX exhibitors were also proud to have their own real-world success stories. Placing the emphasis on outcomes At GSX, I heard more than once that outcomes are more important than technologies. Customers don't want to hear about technologies, but rather about what those technologies can do for them. Avigilon, now a subsidiary of Motorola Solutions, is another company that is focused on outcomes rather than technology per se. "Instead of focusing on megapixels and terabytes, the end user is focused on perimeter security, loss prevention and risk management," says John Kedzierski, Sr. VP of Video Solutions at Motorola Solutions. "We are working to provide that outcome." The end user is focused on perimeter security, loss prevention and risk management" How operators work to ensure outcomes is another aspect that is changing, says Kedzierski. "Watching video is obsolete," he says. Using Avigilon's new system, the operator instead is looking at colour-coded hexagons; one color means motion, another means an analytic event. Operators click on various hexagons to view video. Also at GSX 2019, Avigilon featured its new H5A camera line, with expanded object classification analytics, detailed object detection, and tracking in crowded scenes; and focused on the Avigilon Blue cloud system. They are working to make every camera capable of detecting faces, which can be matched to a watch list. How technology addresses marketplace changes Addressing the changing marketplace was another GSX theme. As the workplace changes, ASSA ABLOY Americas is adapting its technology to address new employment practices such as "hot-desking", and remote and mobile workers, says Peter Boriskin, Chief Technology Officer. Systems have to be able both to protect assets and also to provide flexibility to accommodate the changing workforce, he said. Corporate acquisitions are directly expanding the capabilities that ASSA ABLOY brings to the market. For example, they recently acquired Luxer One, a locker company that enables secure delivery of packages without customers needing to stand in line or wait for service. Deliveries can be made in seconds. Peter Boriskin of ASSA ABLOY Americas led a booth tour, including new power capabilities gained in the acquisition of LifeSafety Power Another recent ASSA ABLOY acquisition is LifeSafety Power, which is expanding the company's capability to provide proactive data on wired systems by tracking power usage. For example, a spike in current might mean a problem with a component. Compiling "intelligent triggers" enables creation of a dashboard to provide analytics of wired systems. ASSA ABLOY has also been devising predictive analytics of wireless locks to predict battery life, for instance, and to address other maintenance challenges. "We want to know what's going on at a door without visiting it," says Boriskin. New exhibitors make their mark New exhibitors were part of the GSX mix. One new exhibitor was Vaion. It's their first trade show after launching at IFSEC in London in June. Vaion combines a small camera portfolio with on-premise servers and software managed through the cloud for an end-to-end solution. Tormod Ree, co-founder and CEO, calls it a "hybrid cloud delivery model". Vaion is also a "more proactive security model", said Ree. Video is analysed for anomalies, and the server "learns" what is normal and not normal. The system provides alerts and notifications, occupancy counting and traffic control, among other features. And "overlays" are employed to present information on a map. Vaion can highlight video that is more likely to be relevant and prioritise feeds that have more activity. Vaion designs the hardware, which is manufactured in Taiwan. Vaion was a first-time exhibitor at GSX 2019 with their end-to-end video system; Tomod Ree is co-founder and CEO Gunshot detection technology EAGL Technology displayed their "Firefly" gunshot detection technology at GSX 2019. Based on technology originally developed for use in the military for sniper detection, the U.S. Department of Energy adapted it to civilian uses after the Sandy Hook School shooting. Boaz Raz, CEO, said the technology is the "most advanced and affordable, wireless for use indoors or outdoors, and it can control doors and cameras". It doesn't "listen" for gunshots like some competitors; rather it measures energy for "6 sigma" accuracy (almost 100%). Defining, and redefining, end-to-end solutions End-to-end solutions were all the rage at GSX 2019, but Allied Universal was one exhibitor that pondered what, exactly, is an end-to-end solution? It means different things to different people. For example, a video company's end-to-end solution would not include access control. When Allied Universal claims to offer an end-to-end solution, they mean it in the broadest definition of the term, including all security systems deployed for a customer as well as the important human element (i.e., manguarding). "The industry's emphasis on 'end-to-end' doesn't encompass a full solution," says Mike Mullison, Allied Universal's Chief Information Officer. "When somebody uses the term end-to-end, you have to ask: What's at both ends?" The lines between cyber and physical threats are blurring. Clients want full-service solutions" "The lines between cyber and physical threats are blurring," adds Mullison. "Clients want full-service solutions." Allied Universal is adding new technology elements to its offering, and Mullison says "the next phase of growth will be fueled by technology." Allied Universal recently introduced the Heliaus product, a smart phone app that accesses an analytics engine to predict outcomes and prescribe optimum responses. It literally puts technology in a security guard's hand. One customer has found that use of the technology resulted in a 20% reduction in safety and security incidents. The latest in access control among exhibitors In addition to video, access control had a big profile at GSX 2019, as evidenced by ASSA ABLOY America and many other companies. Another example is SALTO Systems, featuring its new NEO cylinder for wireless access control and the SALTO Virtual Network (SVN); the SVN-Flex extends and increases the number of updating points directly to the door. The SVN-Flex extends and increases the number of updating points directly to the door The compact SALTO NEO Cylinder is designed for doors where fitting an electronic escutcheon is not possible or required and can be installed on standard doors, server racks, gates, cabinets, electric switches, or sliding doors. Low energy consumption results in 110,000 cycles with just one set of batteries. Other SALTO products are SALTO KS (Keys as a Service); SALTO BLUEnet Wireless for Bluetooth RF-driven real-time control of doors; the XS4 One Deadlatch stand-alone electronic lock; and JustIN Mobile, which replaces the need for an access card by securely sending a mobile key Over the Air (OTA) to an iOS or Android device from SALTO's ProAccess SPACE management software. The next step in integration A new company reflecting the GSX emphasis on integration is Security and Safety Things (SAST), which is still in launch mode but expects to have its first pilot customers in the Q4. The first camera vendors embracing the SAST platform will have cameras for sale at ISC West in the spring. SAST is creating an Internet of Things (IoT) platform for the next generation of security cameras. The SAST App Store will allow developers to build and market new applications, similar to today's app stores for smartphones.SAST is creating an IoT platform for the next generation of security cameras "SAST is a technology platform, but it is also a business platform and a relationship platform," said Emmanuel Ventadour, VP Sales and Marketing. For app developers, SAST also provides non-technical commercial services (i.e., easing their route to market.) Hartmut Schaper, CEO, emphasises the "openness" of the company. Even though they are a spinoff of Bosch, they are treating every camera manufacturer equally, he says. For integrators, the use of apps can expand their field of play. Apps will empower integrators to use video for more business processes – not just security – and expand their reach with customers, says Schaper. From scepticism to sales There were plenty of product claims at GSX to feed the skepticism of even the toughest of potential customers. Fortunately, product claims were only the beginning of conversations with attendees at this year's show. No doubt manufacturers were put through their paces more than once, and a few of them even came out on the other side with potential new business to show for their efforts. That's the true measure of success at GSX 2019, or any trade show. Click here to read our reviews from Day One and Day Two of the show.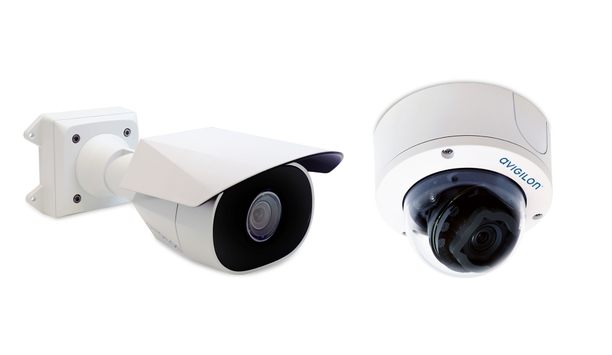 Avigilon Corporation launches H5SL camera line with patented HDSM SmartCodec technology
Avigilon Corporation, a Motorola Solutions company, has announced the launch of its Avigilon H5SL camera line. H5SL camera The H5SL camera is simple and intuitive to install, with a modular design that easily snaps into a variety of base options, helping users to get up and running in minutes. End-users have the flexibility to choose from various lens types, including a new long-range lens that allows them to see with more clarity at farther distances, while audio and input and output connections help them configure actions and alarms for efficient event response. Patented HDSM SmartCodec technology Patented HDSM SmartCodec technology saves on both storage and network bandwidth, helping keep internet connectivity costs down. American-made, built with North American expertise and globally sourced materials, Avigilon stands behind the quality of its H5SL cameras with a 5-year, industry-leading warranty. The H5SL camera line also incorporates Avigilon Unusual Motion Detection "We built our H5SL camera to create a versatile and cost-effective security solution for our customers," said John Kedzierski, senior vice president, Video Security Solutions at Motorola Solutions. "With value and simplicity at the heart of this camera line, our customers will enjoy the ease of installation, flexible design features and various lens options the H5SL offers them." Avigilon Unusual Motion Detection The H5SL camera line also incorporates Avigilon Unusual Motion Detection, an advanced artificial intelligence technology that can be used to notify operators of unusual events that might otherwise have been missed, helping to improve situational awareness and effectively monitor more cameras. The H5SL is offered in 1.3, 2, 3 and 5 MP resolution models and is now available for order. For more information on product availability, customers can come see the live product demonstration at GSX 2019, Booth #723 from September 10 to 12 at McCormick Place in Chicago, USA.
Featured white papers
Understanding the trade-off between image resolution and field of view
Download
A blind spot in governance, risk and compliance
Download
H.265 High Efficiency Coding: Video compression for security applications
Download