ASSA ABLOY Access Control Softwares
(1)
Browse Access Control Softwares
Access control software products updated recently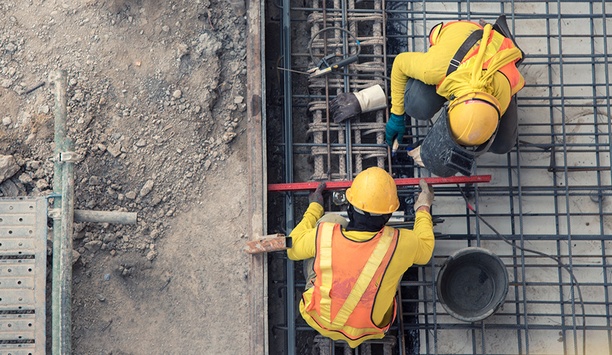 Top things you need to include in your construction site security checklist
One of the responsibilities of construction project managers is to account for risks during the initial planning for a project and mitigate them. With all the tools, construction materials, and heavy machinery during the initial stages of a project, the construction site is a dangerous place to be at. However, this is not the only risk that project managers need to protect a site from. With plenty of valuables both physical and virtual within a construction site, it is also a prime target for theft and arson. Improving the security of construction sites It is important now more than ever that construction business owners and project managers invest in improving the security of construction sites. After all, security on construction sites is for the protection not only of valuable assets but also of workers and members of the public. Investing in adequate resources for construction site security can prevent several issues, including: Theft of expensive tools and construction equipment Cybersecurity breaches leading to loss of sensitive information such as invoice data Arson resulting in loss of life and property Vandalism of construction site property Trespassing by unauthorised parties and exposure to construction site dangers Risks of injuries that can result in litigation and legal claims Identifying security issues Having a dedicated security team in place is a good first step in bolstering a construction site's security. They will be able to prevent theft, vandalism, and deter unauthorised personnel from entering the site. They can also identify security issues that can potentially arise and even respond quickly to accidents and other calamities should they occur. Having a dedicated security team in place is a good first step in bolstering a construction site's security For a better implementation of construction site security measures, it is critical that business owners and managers assess an assessment of the site itself. This will help identify both internal and external risks that can affect the site's security and guide project managers in putting systems in place to address them. Construction site security checklist To guide you, here is a sample template that you can use to form your own construction site security checklist. SECURITY COORDINATION YES NO 1. Does the site have designated security coordinators? 2. Are the security coordinators available for contact during non-business hours? 3. Does the construction site provide a means to contact the police, fire department, and other relevant authorities in case of emergencies? 4. Does the construction site have a written security plan, including procedures for specific scenarios? 5. If so, are construction site employees aware of the security plan? GENERAL MACHINERY YES NO 1. Are all machinery adequately marked? (Identification number, corporate logo, tags, etc.) 2. Have all the machinery been inventoried? (Serial number, brand, model, value, etc.) 3. Does the project have a list of the names of operators handling the machinery? 4. Are all the machinery fitted with immobilisers and tracking devices when appropriate? 5. Are all the machinery stored in a secure area with a proper surveillance system? 6. Are the keys to the machinery stored in a separate, secure area? TOOLS AND OTHER EQUIPMENT YES NO 1. Are all power tools and hand equipment marked? (Identification number, corporate logo, tags, etc.) 2. Have all power tools and hand equipment been inventoried? (Serial number, brand, model, value, etc.) 3. Are tools and equipment fitted with tags and tracking devices when appropriate? 4. Are tools and equipment stored in a secure place? INVENTORY CONTROL YES NO 1. Is there a system in place to check material inventory to ensure they are not misplaced or stolen? 2. Are there procedures in place for checking materials that go in and out of the construction site? 3. Is there a set schedule for checking materials and equipment? 4. If so, do the records show that the schedule is followed strictly? 5. Are all material suppliers arriving for delivery properly identified? (e.g license plates, driver's license, etc) CONSTRUCTION SITE PERIMETER YES NO 1. Is there a physical barrier in place to secure the site? 2. Is the number of gates kept to a minimum? 3. Are there uniformed guards at every gate to check personnel and vehicles entering and leaving the site? 4. Are security warnings displayed prominently at all entry points? 5. Are entry points adequately secured? (With industry-grade padlocks, steel chains, etc.) 6. Is there an alarm system? 7. Is the locking system integrated with the alarm? 8. Is the site perimeter regularly inspected? 9. Are "NO TRESPASSING" signs displayed prominently along the perimeter? LIGHTING AND SURVEILLANCE YES NO 1. Is there sufficient lighting on the construction site? 2. Is there a dedicated staff member assigned to check if the lighting is working properly? 3. Is the site protected by CCTV cameras? 4. Are there signs posted on site indicating the presence of security cameras? 5. Are there motion detection lights installed on-site? INTERNAL CONTROLS YES NO 1. Is there a policy on employee theft? 2. Are employees aware of the policy? 3. Are employees required to check in and check out company properties when using them? 4. Are staff members encouraged to report suspicious activity? 5. Is there a hotline employees can call to report security lapses and breaches? SITE VISITORS YES NO 1. Are visitors checking in and out? 2. Are vehicles entering and exiting the site recorded? CYBERSECURITY YES NO 1. Are the construction site's documents and other sensitive data stored in the cloud securely? 2. Does the company have a strong password policy? 3. Are asset-tracking data accessible online? 4. Are confidential documents and data regularly backed up? 5. Are employees well-informed about current cyberattack methods such as phishing? Security is a serious business in construction. Because of the dangers already present on your construction site, a lapse in security can have devastating effects on your business's operations. Not only do you risk losing money in a security breach, but more importantly, you also risk endangering the lives of your site's personnel and third parties. Business owners and project managers need to make a concerted effort to educate employees about security and double down on their best practices for protecting their sites.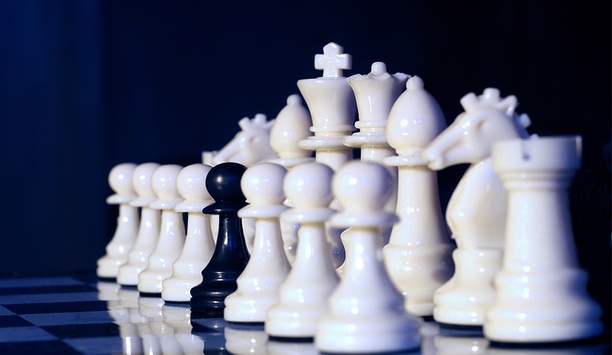 How to build an insider threat programme
Insider threat programmes started with counter-espionage cases in the government. Today, insider threat programmes have become a more common practice in all industries, as companies understand the risks associated with not having one. To build a programme, you must first understand what an insider threat is. An insider threat is an employee, contractor, visitor or other insider who have been granted physical or logical access to a company that can cause extensive damage. Damage ranges from emotional or physical injury, to personnel, financial and reputational loss to data loss/manipulation or destruction of assets. Financial and confidential information While malicious insiders only make up 22% of the threats, they have the most impact on an organisation Most threats are derived from the accidental insider. For example, it's the person who is working on a competitive sales pitch on an airplane and is plugging in financial and confidential information. They are working hard, yet their company's information is exposed to everyone around them. Another type of insider, the compromised insider, is the person who accidentally downloaded malware when clicking on a fake, urgent email, exposing their information. Malicious insiders cause the greatest concerns. These are the rogue employees who may feel threatened. They may turn violent or take action to damage the company. Or you have the criminal actor employees who are truly malicious and have been hired or bribed by another company to gather intel. Their goal is to gather data and assets to cause damage for a specific purpose. While malicious insiders only make up 22% of the threats, they have the most impact on an organisation. They can cause brand and financial damage, along with physical and mental damage. Insider threat programme Once you determine you need an insider threat programme, you need to build a business case and support it with requirements. Depending on your industry, you can start with regulatory requirements such as HIPAA, NERC CIP, PCI, etc. Talk to your regulator and get their input. Everyone needs to be onboard, understand the intricacies of enacting a programme Next, get a top to bottom risk assessment to learn your organisation's risks. A risk assessment will help you prioritise your risks and provide recommendations about what you need to include in your programme. Begin by meeting with senior leadership, including your CEO to discuss expectations. Creating an insider threat programme will change the company culture, and the CEO must understand the gravity of his/her decision before moving forward. Everyone needs to be onboard, understand the intricacies of enacting a programme and support it before its implemented. Determining the level of monitoring The size and complexity of your company will determine the type of programme needed. One size does not fit all. It will determine what technologies are required and how much personnel is needed to execute the programme. The company must determine what level of monitoring is needed to meet their goals. After the leadership team decides, form a steering committee that includes someone from legal, HR and IT. Other departments can join as necessary. This team sets up the structure, lays out the plan, determines the budget and what type of technologies are needed. For small companies, the best value is education. Educate your employees about the programme, build the culture and promote awareness. Teach employees about the behaviours you are looking for and how to report them. Behavioural analysis software Every company is different and you need to determine what will gain employee support The steering committee will need to decide what is out of scope. Every company is different and you need to determine what will gain employee support. The tools put in place cannot monitor employee productivity (web surfing). That is out of scope and will disrupt the company culture. What technology does your organisation need to detect insider threats? Organisations need software solutions that monitor, aggregate and analyse data to identify potential threats. Behavioural analysis software looks at patterns of behaviour and identifies anomalies. Use business intelligence/data analytics solutions to solve this challenge. This solution learns the normal behaviour of people and notifies security staff when behaviour changes. This is done by setting a set risk score. Once the score crosses a determined threshold, an alert is triggered. Case and incident management tools Predictive analytics technology reviews behaviours and identifies sensitive areas of companies (pharmacies, server rooms) or files (HR, finance, development). If it sees anomalous behaviour, it can predict behaviours. It can determine if someone is going to take data. It helps companies take steps to get ahead of bad behaviour. If an employee sends hostile emails, they are picked up and an alert is triggered User sentiment detection software can work in real time. If an employee sends hostile emails, they are picked up and an alert is triggered. The SOC and HR are notified and security dispatched. Depending on how a company has this process set-up, it could potentially save lives. Now that your organisation has all this data, how do you pull it together? Case and incident management tools can pool data points and create threat dashboards. Cyber detection system with access control An integrated security system is recommended to be successful. It will eliminate bubbles and share data to see real-time patterns. If HR, security and compliance departments are doing investigations, they can consolidate systems into the same tool to have better data aggregation. Companies can link their IT/cyber detection system with access control. Deploying a true, integrated, open system provides a better insider threat programme. Big companies should invest in trained counterintelligence investigators to operate the programme. They can help identify the sensitive areas, identify who the people are that have the most access to them, or are in a position to do the greatest amount of harm to the company and who to put mitigation plans around to protect them. They also run the investigations. Potential risky behaviour Using the right technology along with thorough processes will result in a successful programme You need to detect which individuals are interacting with information systems that pose the greatest potential risk. You need to rapidly and thoroughly understand the user's potential risky behaviour and the context around it. Context is important. You need to decide what to investigate and make it clear to employees. Otherwise you will create a negative culture at your company. Develop a security-aware culture. Involve the crowd. Get an app so if someone sees something they can say something. IT should not run the insider threat programme. IT is the most privileged department in an organisation. If something goes wrong with an IT person, they have the most ability to do harm and cover their tracks. They need to be an important partner, but don't let them have ownership and don't let their administrators have access. Educating your employees and creating a positive culture around an insider threat programme takes time and patience. Using the right technology along with thorough processes will result in a successful programme. It's okay to start small and build.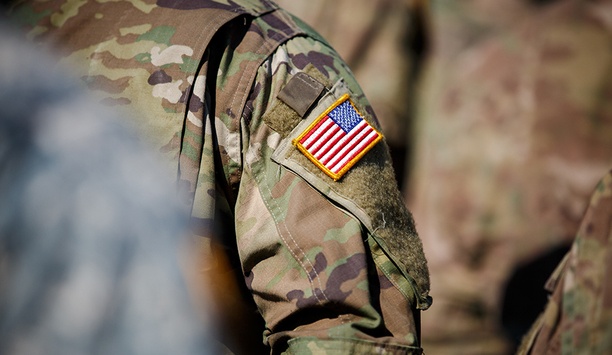 A veteran's point of view: physical security sector is a natural fit for the military
Growing up, I was surrounded by the military way of life as my father was a Captain in the Marine Corps during the Vietnam War and my grandfather and uncles all served in the military. Even from a young age, I knew I was going to serve our country. My 22-year career in the military includes serving in the United States Air Force, the California Air National Guard and as a reservist assigned to an active-duty Air Force unit. Training and development operations Over the course of my military career, I held a variety of assignments from starting out as a Gate Guard to becoming a Flight Chief and Non-Commissioned Officer in Charge (NCOIC) of a Security Forces section. I retired from the military as a Master Sergeant. After my deployment to Afghanistan, I joined Allied Universal as a security director. My 17-year career at Allied Universal encompasses roles including Service Manager and General Manager at the West Los Angeles Branch and leading the Training and Development operations and Fire Life Safety Division. In 2008, I was tasked to develop and implement the company's Healthcare Division. Attaining meaningful employment opportunities Below are just a few reasons why the physical security sector is a natural fit for military veterans: Self-Discipline and Organisation Coveted in Security Sector - I believe that the skills learned in the military, such as self-discipline and organisation, have provided the necessary tools to be successful. I truly enjoy working with other veterans at my company as we all know that we can count on each other to get the job done right. This bond and sense of commitment to each other is always there. Multi-faceted Career Paths Available - The security sector also offers veterans the ability to attain meaningful employment opportunities with multi-faceted career paths. A veteran's background and experience are highly valued in this sector and there are many positions to match our skill sets and expertise. The responsibility we have for those in our charge is really not any different than what we have learned in the military. Team Players - Teamwork is a lesson all military veterans learn. In the military, you live and work together, and are taught to support your team members and efficiently collaborate with the people around you. This is an invaluable skill in the security sector whether you are seeking an entry level or management position. No Military to Civilian Decoder Needed - Veterans need a 'military to civilian decoder' system to help explain the significance of their military skills and how they translate to the general employment landscape. The physical security sector, however, understands the language of the military and don't generally require that military responsibilities be coded into language that non-military can understand. Securing mid-level appointments The physical security sector features a wide variety of jobs from entry level, middle management to senior positions. A retired veteran with a pension may look to the security sector for part-time or full-time entry level work. Other former military, who are not eligible for retirement benefits, may secure mid-level appointments with the goal of climbing the ladder to the highest rungs. The flexibility and opportunity are unparalleled in the security sector. Veterans generally enter the workforce with identifiable skills that can be transferred to the physical security world and are often skilled in technical trends pertinent to business and industry. And what they don't know, they are eager to learn - making them receptive and ready hires in physical security environments that value ongoing learning and training.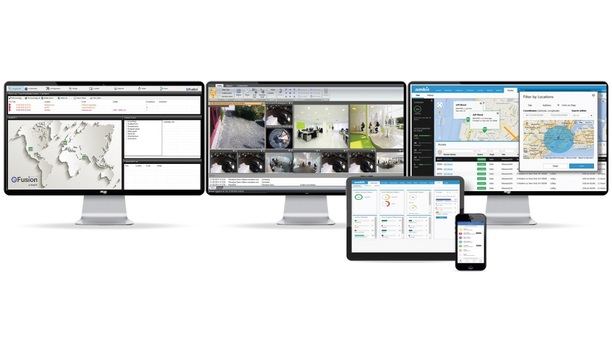 Maxxess eFusion integration with Traka explore advancements in key and equipment management
Managing keys and high value assets can now be used seamlessly within centralised management platforms, following the integration of Maxxess eFusion with Traka from ASSA ABLOY Global Solutions, globally renowned provider of intelligent management solutions for keys and equipment. Traka solutions "With Traka solutions globally deployed in many market sectors such as critical infrastructure, retail, logistics, hospitality and corporate environments - and increasingly integrated with access control systems - the new integration with eFusion opens the way for more powerful integrated opportunities to be developed.", says Lee Copland, Managing Director, Maxxess EMEA. The new integration with eFusion opens the way for more powerful integrated opportunities to be developed" Lee Copland adds, "There are huge benefits to be gained from integrating Traka's capability with wider functions and operations, including building management systems, security, fire and the many application-specific systems used by our customers in different sectors." eFusion with Traka Allowing organisations to operate with unprecedented efficiency, eFusion with Traka now makes it simple for authorised staff to gain access to a wide range of controlled assets, from keys and premises to high value equipment, vehicles and machinery. The new integration enables full traceability and audit reports that can include video and audio recordings as well as transactional data from systems such as access control, intruder and fire. As with all Traka solutions, audit capability across key cabinets and lockers enables instant traceability and reporting. Some of the more widely used important features include fault logging, curfews and multiple authorisations that provide tangible returns on investment by improving operational efficiency, increasing productivity and minimising costly downtime. Centralised security management platform With this latest integration between eFusion and Traka, users can manage all their keys and high-value equipment from their centralised security management platform, reducing the risk of security breaches and streamlining their day-to-day operations. eFusion's open technology software supports more than 60 off-the-shelf integrations from leading vendors The integration with Traka is just the latest example of how the eFusion platform gives users the freedom to integrate, customise and adapt their security systems to meet both current needs and emerging risks. eFusion's open technology software supports more than 60 off-the-shelf integrations from leading vendors, providing complete freedom to customise solutions combining surveillance, access control, fire and intruder systems with back-office processes. Traka's intelligent key and equipment management systems "The power of this integration brings together Traka's intelligent key and equipment management systems and eFusion's flexible cloud architecture, developing a solution that will deliver exciting advances in security and operational efficiency," says Martin Woodhouse, Head of Traka APACMEA. Martin adds, "Our new integrated capability will not only benefit major new build projects, but also open significant potential for existing users of eFusion and Traka technology. We look forward to building on this exciting partnership with Maxxess which we jointly believe continues to deliver tangible benefits to our valued customers."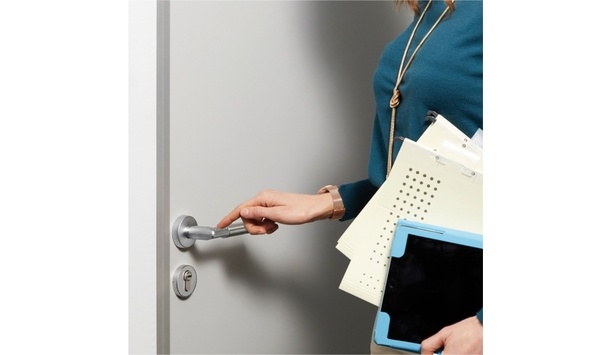 ASSA ABLOY's Code Handle provides access control solution in the form of PIN security for existing door handle
PINs protect, just ask your credit card company. How many rooms at your office shouldn't offer an open access, free-for-all? Probably quite a few. But expecting everyone to keep them locked, and the key-carrying and-tracking that entails, is unrealistic. This is when you need Code Handle. Access control system This simple, secure, easy-to-fit handle works with your current door lock. There is no need for you to change the door lock mechanism; just replace the existing handle to add PIN security to an office door. With Code Handle, there is no wiring, no expensive access control system and no need for cumbersome physical keys. Two screws fit a Code Handle to almost any interior office, meeting room, archive or storage room door. The inbuilt electronic PIN pad does the security work for you. Press a 4-digit code on the handle's integrated keypad and the door opens. Code Handle comes with a Master Code and 9 different user PINs, so you can restrict access to a select group of people — senior managers, the IT department or the office cleaners, for example. User-friendly security Code Handle keeps sensitive documents, meeting rooms and personal belongings safe at your workplace Code Handle also locks itself. Auto-locking ensures an office, storage room or staff toilet is always secure when you close the door. You know for sure nobody has seen the new org chart you left on your desk, nor entered the stationery cupboard without authorisation. With Code Handle, user-friendly security comes with clean, elegant design. Forget about ugly push-button-and-twist mechanical PIN locks. The low-profile Code Handle is brushed in stainless steel and satin chrome zinc, in a sleek design to blend with any modern office décor. All the security you need is in the handle. Two standard batteries (CR2) slot inside, and typically last for 30,000 lock/unlock cycles before you need to replace them. An indicator tells you when it's time to change them. Code Handle comes in left- and right-hand versions. Fire tested It is fire tested and enables free exit from the inside of a room. Code Handle keeps sensitive documents, meeting rooms and personal belongings safe and secure at your workplace. You can't lock every room, nor install CCTV everywhere. With Code Handle, you don't need to.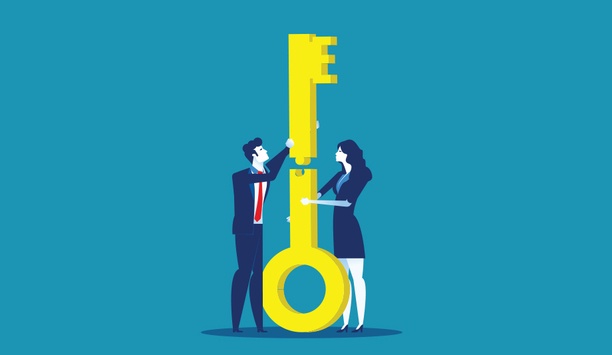 Top ten security industry mergers and acquisitions of 2019
Two of the most familiar names in the physical security market – Pelco and Panasonic – underwent ownership changes during 2019. Consolidation continued on multiple other fronts. Security service companies, video companies and access control companies were all among the entities involved in merger and acquisition (M&A) activity during the last 12 months. In short, the industry landscape continues to transform in response to a changing market. Here's a look at the Top 10 M&A stories in 2019: 1. Pelco acquired by private equity firm Transom Capital Pelco Inc. was acquired in May by Transom Capital Group, a private equity firm, from Schneider Electric. Since the acquisition, Transom Capital has been working with Pelco's management and employees to define and direct the next chapter of the iconic company. Pelco maintains its headquarters in Fresno, Calif., and has a presence in Fort Collins, Colo., near Denver, and a sales office in the New York area, not to mention many global employees who work remotely. 2. Panasonic spins of security business Electronics giant Panasonic sold off 80% of its video surveillance business to a private equity firm but is retaining 20%, and the new company will continue to use the well-known Panasonic brand. The move is aimed at reinvigorating a business challenged by competition from Chinese companies and lower video prices. Polaris Capital Group Co. acquired 80% of the outstanding shares of the new security systems business. 3. Qognify acquires OnSSI and SeeTec 2019 began with the acquisition of IP video management software (VMS) company On-Net Surveillance Systems (OnSSI), including SeeTec in Europe. Backed by the global investment firm Battery Ventures, Qognify completed the acquisition in the final days of 2018. With Qognify, OnSSI and SeeTec operating under one umbrella, the company provides VMS, video analytics, PSIM and critical incident management for mid-market and enterprise organizations. 4. Busy year for acquisitions at Allied Universal Security services company Allied Universal had an active year in acquisitions, beginning in April with the acquisition of integration company Securadyne Systems in Dallas. There was an additional acquisition announced in each of the next four months: Point 2 Point Global Security, Dallas, in May; security services company Cypress Private Security in June, services company Shetler Security Services in July , and Midstate Security in August. Allied Universal announced two more acquisitions in November – low-voltage integrator Advent Systems Inc. in Chicago and Vinson Guard Service in Louisiana. Also in November, Allied announced a transformational merger with SOS Security. In December, Allied Universal acquired APG Security, South Amboy, N.J. 5. Motorola continues video push with VaaS acquisition Following its acquisition of Avigilon in 2018, Motorola Solutions continued to build its presence in the security market in 2019 with the acquisition of VaaS International Holdings, Inc. (VaaS), a data and image analytics company. Motorola Solutions paid $445 million in a combination of cash and equity for the company, which includes fixed and mobile license plate reader cameras driven by machine learning and artificial intelligence. 6. ACRE acquires access control companies Open Options and RS2 Open Options is an open architecture access control company headquartered in Addison, Texas; and RS2 is an open systems access control provider in Munster, Ind. ACRE, global provider of security systems, wrapped up acquisition of both firms in 2019, after announcing the Open Options deal in the waning days of 2018 and following it up with the RS2 announcement in the spring. ACRE's portfolio now consists of Vanderbilt, Open Options, RS2 and ComNet. 7. Assa Abloy expands capabilities with LifeSafety Power Lock and access control giant ASSA ABLOY acquired LifeSafety Power in September, providing a complement to the access control portfolio. The plan is to incorporate LifeSafety Power's knowledge of power supply and consumption throughout the ASSA ABLOY access control line. LifeSafety Power was established in 2009 and has some 65 employees. The main office is located in Libertyville, Illinois. 8. Distributor Anixter going private and selling to CD&R Anixter International Inc., a distributor of network and security solutions, electrical and electronic solutions and utility power solutions, entered into a definitive agreement with an affiliate of Clayton, Dubilier & Rice (CD&R) to be acquired in an all cash transaction valued at approximately $3.8 billion. The transaction will result in Anixter becoming a private company and is expected to close by the end of the first quarter of 2020. Under the terms of the merger agreement, CD&R-managed funds will acquire all the outstanding shares of Anixter common stock for $81.00 per share in cash. (It has been reported that a new bidder has also emerged, although Anixter is resisting – stay tuned.) 9. Alarm.com expands commercial offering with OpenEye acquisition Alarm.com has announced a majority-stake acquisition of OpenEye, a provider of cloud-managed video surveillance solutions for the commercial market. OpenEye is optimised for enterprise-level commercial customers requiring expansive video recording capabilities, in addition to remote viewing, administration and diagnostic reporting. Combined with the Alarm.com for Business offering, service providers partnered with Alarm.com now have solutions to accommodate commercial accounts of any size. 10. ADT makes multiple acquisitions, sells Canadian operation Another North American security giant, ADT Inc., also had a busy year in mergers and acquisitions. In February, ADT acquired LifeShield, a pioneer in advanced wireless home security systems. In June ADT continued expanding capabilities and geographic reach via Red Hawk Fire & Security, ADT Commercial with the asset purchase agreement of Security Corporation, a commercial security integrator headquartered in Detroit, Mich. In November, ADT Commercial purchased Critical Systems, which specialises in enterprise-class fire alarm, fire suppression, life safety and integrated building security solutions for high-rise properties, healthcare campuses and data, manufacturing and distribution facilities in Atlanta. In October, ADT announced an agreement to sell its Canadian operations to TELUS Corp.
Featured white papers
Nine ways to make your retail security system work harder
Download
Financial institutions require future-ready physical security technologies
Download
Understanding the trade-off between image resolution and field of view
Download