IFS CCTV Video Signal Devices and Distribution Amplifiers
(13)
Browse CCTV Video Signal Devices and Distribution Amplifiers
Video signal device products updated recently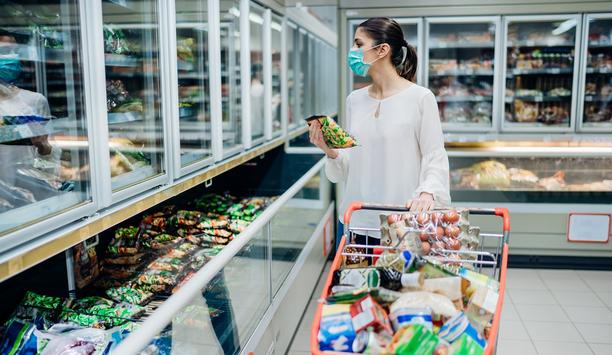 The automated future of retail and how to secure it
While the foundation of autonomous retail has been built up over the past few years, it is only now that retailers are beginning to fully experiment with the technology. There were an estimated 350 stores globally in 2018 offering a fully autonomous checkout process, yet this number is forecast to increase dramatically with 10,000 stores anticipated by 2024. This acceleration in the growth of unmanned retail stores has, in part, been boosted by the COVID-19 pandemic and a demand for a more contactless, socially distanced shopping experience. Physical security technologies Innovative physical security technologies can play a significant role in protecting a site while supporting its operation Many retailers are now exploring such solutions as a way to streamline their services and simplify store operations while reducing overheads. Of course, the security of unmanned sites is a concern, with many eager to embrace such a design, but wary about the prospect of leaving a store unguarded. This is where innovative physical security technologies can play a significant role in protecting a site while supporting its operation and also helping to improve customer experience. Comprehensive integrated solution To make the autonomous retail vision a reality, a comprehensive solution is needed that integrates network cameras, IP audio speakers, and access control devices. The cameras can be employed to monitor entrance points and sales areas, including checkout terminals, and can be monitored and operated remotely from a central control room. This offers management full visibility of operations, regardless of the number of stores. Recorded video material can be processed, packaged, and passed to authorities, when necessary, by applicable laws. Optimising operations As autonomous stores do not require staff to be present and run largely independently, managers can be notified automatically via mobile device if an event occurs that requires their attention. This could range from a simple need to restock popular items or clean the premises after a spillage, to a criminal break-in or attack. Again, network video surveillance cameras installed inside and outside of the premises provide high-quality video of any incident as it occurs, enabling immediate action to be taken. Improving customer experience Access control mechanisms at the entrance and exit points enable smooth, touch-free access to customers Access control mechanisms at the entrance and exit points enable smooth, touch-free access to customers, while IP audio speakers allow ambient music to be played, creating a relaxed in-store atmosphere and also offering the ability to play alerts or voice messages as required. Due to the automated nature of such audio broadcasting, consistency of brand can be created across multiple locations where playlists and pre-recorded voice messages are matched in terms of style and tone from store to store. Boosting profits The accessibility of premises 24/7 can ultimately lead to an increase in sales by simply allowing customers to enter the store and make a purchase at any time, rather than being restricted by designated retail hours. This also serves to improve customer loyalty through retail convenience. Utilising data from the access control system, managers can configure lights to turn on/off and ambient music to power down when the last person leaves the shop, to be reactivated the next time someone enters the premises. This approach can also conserve energy, leading to cost savings. Designing a future proof solution The threat of vandalism is greatly limited if everyone entering the shop can be identified, which is something that is already happening in Scandinavia using QR codes linked to an electronic identification system called BankID. This process involves a user being identified by their bank details, and their credentials checked upon entering the store. This not only streamlines the transaction process but vastly improves security because only those who want to legitimately use the services will go through the identification process, helping to deter antisocial or criminal behaviour. Physical security technology should be reliable and of high quality, without compromising the service to customers VMS-based network solution Both inside and outside of the premises, physical security technology should be reliable and of high quality, without compromising the service to customers, or hampering their experience. Door controls, network cameras, and loudspeakers, together with a comprehensive video management system (VMS), enable retailers to control every element of their store and remove any uncertainty around its management or security. Such a system, network-enabled and fully scalable to meet ongoing business requirements, can be offered using open APIs; this allows configuration and customisation while ensuring that the retailer is not limited by the technology or tied into any particular set-up or vendor as their requirements evolve. Additional security benefits As more businesses launch their unmanned stores, the benefits of such technology to streamline and improve every aspect of their operations become ever clearer. A comprehensive solution from a trusted security provider can bring complete peace of mind while offering additional benefits to support the retail business as it seeks a secure future.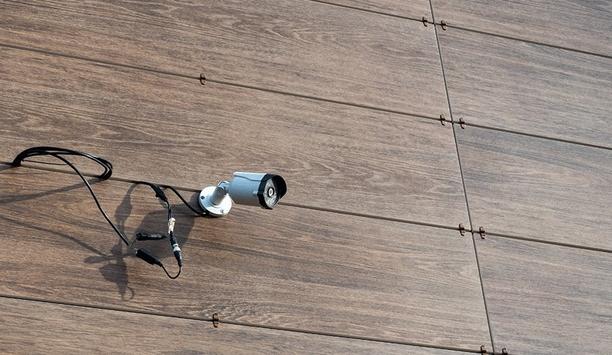 A three-point plan for enhancing business video surveillance
Cyber threats hit the headlines every day; however digital hazards are only part of the security landscape. In fact, for many organisations - physical rather than virtual security will remain the burning priority. Will Liu, Managing Director of TP-Link UK, explores the three key elements that companies must consider when implementing modern-day business surveillance systems. 1) Protecting more than premises Video surveillance systems are undoubtedly more important than ever before for a huge number of businesses across the full spectrum of public and private sector, manufacturing and service industries. One simple reason for this is the increased use of technology within those businesses. Offices, workshops, and other facilities house a significant amount of valuable and expensive equipment - from computers, and 3D printers to specialised machinery and equipment. As a result, workplaces are now a key target for thieves, and ensuring the protection of such valuable assets is a top priority. A sad reality is that some of those thieves will be employees themselves. Video surveillance system Of course, video surveillance is often deployed to combat that threat alone, but actually, its importance goes beyond theft protection. With opportunist thieves targeting asset-rich sites more regularly, the people who work at these sites are in greater danger too. Effective and efficient surveillance is imperative not just for physical asset protection, but also for the safety From this perspective, effective and efficient surveillance is imperative not just for physical asset protection, but also for the safety of colleagues as well. Organisations need to protect the people who work, learn or attend the premises. A video surveillance system is, therefore, a great starting point for companies looking to deter criminal activity. However, to be sure you put the right system in place to protect your hardware assets, your people, and the business itself, here are three key considerations that make for a successful deployment. 2) Fail to prepare, and then prepare to fail Planning is the key to success, and surveillance systems are no different. Decide in advance the scope of your desired solution. Each site is different and the reality is that every solution is different too. There is no 'one-size-fits-all solution and only by investing time on the exact specification can you arrive at the most robust and optimal solution. For example, organisations need to consider all the deployment variables within the system's environment. What is the balance between indoor and outdoor settings; how exposed to the elements are the outdoor cameras; what IP rating to the need? A discussion with a security installer will help identify the dangerous areas that need to be covered and the associated best sites for camera locations. Camera coverage After determining location and coverage angles, indoors and outdoors, the next step is to make sure the cameras specified are up to the job for each location. Do they have the right lens for the distance they are required to cover, for example? It is not as simple as specifying one type of camera and deploying it everywhere. Devices that can use multiple power sources, Direct Current, or Power over Ethernet well are far more versatile You have to consider technical aspects such as the required level of visual fidelity and whether you also need two-way audio at certain locations? Another simple consideration is how the devices are powered. Devices that can use multiple power sources, Direct Current or Power over Ethernet as well are far more versatile and reliable. Answers to these questions and a lot more need to be uncovered by an expert, to deliver a best-of-breed solution for the particular site. 3) Flexibility breeds resilience Understanding exactly what you need is the start. Ensuring you can install, operate and manage your video surveillance system is the next step. Solutions that are simple to install and easy to maintain will always be favoured - for example, cameras that have multiple sources of power can be vital for year-round reliability. Alongside the physical aspect of any installation, there is also the software element that needs to be considered. The last thing organisations need is a compatibility headache once all their cameras and monitoring stations are in place. Selecting cameras and equipment with the flexibility to support a variety of different operating systems and software is important not just for the days following the installation, but also to future-proof the solution against change. Easy does it Once the system is up and running, the real work of video surveillance begins. Therefore, any organisation considering deploying a system should look to pick one that makes the day-to-day operation as easy as possible to manage. And again - that is all about the set-up. Cameras can also provide alerts if they have been tampered with or their settings changed The most modern systems and technology can deliver surveillance systems that offer smarter detection, enhanced activity reporting so you learn more about your operations, and also make off-site, remote management easy to both implement and adjust as conditions change. For example, camera software that immediately notifies controllers when certain parameters are met - like motion detection that monitors a specific area for unauthorised access. Cameras can also provide alerts if they have been tampered with or their settings changed without proper authorisation. Remote management of HD footage What's more, the days of poor quality or unreliable transfer of video are long gone. The high-quality HD footage can be captured, stored, and transferred across networks without any degradation, with hard drives or cloud-based systems able to keep hundreds of days of high-quality recordings for analysis of historical data. Finally, the best surveillance solutions also allow for secure remote management not just from a central control room, but also from personal devices and mobile apps. All this delivers 'always-on' security and peace of mind. The watchword in security Modern video surveillance takes organisational security to the next level. It protects physical assets, ensures workplace and workforce safety, and helps protect the operations, reputation, and profitability of a business. However, this is not just an 'off-the-shelf purchase'. It requires proper planning in the form of site surveys, equipment and software specifications, as well as an understanding of operational demands and requirements. Investing time in planning will help businesses realise the best dividends in terms of protection. Ultimately, that means organisations should seek to collaborate with vendors who offer site surveys - they know their equipment best, your needs, and can work with you to create the perfect solution.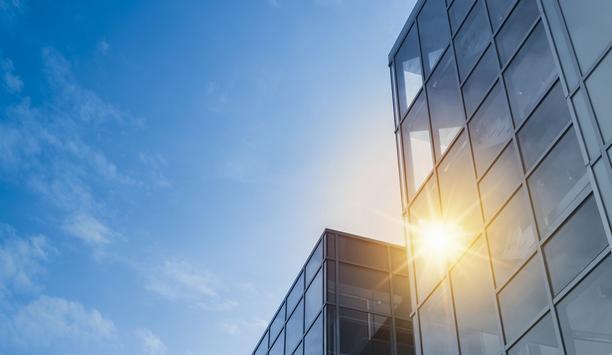 Get the most from investments in building security
From analogue to digital, from stand-alone to interlinked, building systems are in a state of transition. Moreover, the rate of change shows no sign of slowing, which can make it difficult to keep up to date with all the latest developments. If asked to pinpoint the single biggest driver of this revolution, one could point out the growing clamour for platform convergence. A security guard in a building doesn't want to use different systems to check video cameras, fire alarms or if someone has entered a restricted area: – it simply isn't efficient. For similar reasons, a building manager wants a single interface to control heating and lighting to match fluctuating occupancy levels, particularly in a hybrid working model. Applying the digital glue The demand from end-users for system convergence is growing, but to achieve full interoperability you still need to apply some 'digital glue' and that requires expertise. Yet bringing together disparate systems from different manufacturers can be problematic. Just as you get things to work, someone upgrades their solution and your carefully implemented convergence can start to come unstuck. Managing an implementation can quickly become more complicated, today's quick-fix can become tomorrow's headache This is one of the principal issues with all types of new technology; not everyone will choose the same path to reach the desired goal – it's the old VHS/Betamax argument updated for building management and security systems. Managing and maintaining an implementation can quickly become more complicated than it first appears and without proper oversight, today's quick-fix can become tomorrow's technical headache. Effective support for a hybrid workforce Today's hybrid workforce is a response to the pandemic that looks set to become an established part of working life for many companies across the world. Security systems have a massive role to play in facilitating this transformation that goes beyond simple intrusion detection, access control, and video monitoring. They can identify the most densely populated areas in a building to comply with social distancing guidelines and provide efficient use of space. The insights gathered from a security system can also be used to identify patterns of behaviour, which can then be used for planning and directing the use of building space to help create the best possible working environment while also minimising heating, lighting, and air conditioning expenditures. Identity credentials can help manage compliance with industry regulations by limiting access to certain areas Similarly, identity credentials – either biometric or mobile-based – can help manage compliance to industry regulations by limiting access to certain areas only to approved employees. Creating and maintaining the appropriate level of functionality requires a combination of innovative solutions and industry experience. The complete security package It's not just physical security that's important – cybersecurity is a major focus, too. Bringing together both the physical security and cybersecurity realms is increasingly becoming a 'must have' capability. What is evident is that the pace of technological change is faster than ever. Today's functionality simply wouldn't have been possible just a few years ago, while today's leading-edge developments may seem commonplace in five years.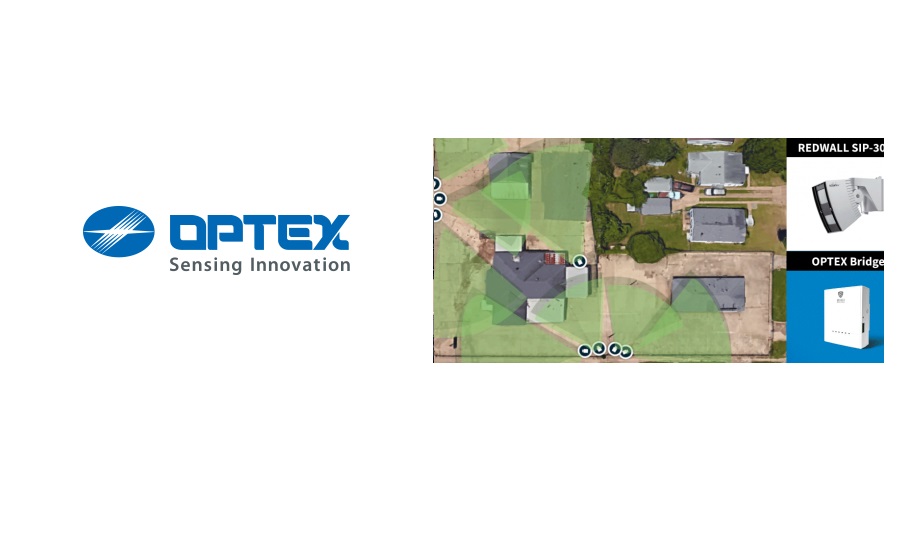 Optex secures a used car lot perimeter with OPTEX Visual Verification Bridge and OPTEX Redwall SIP-3020 motion detectors
A used car lot owner had re-occurring issues with intruders cutting holes in the perimeter fence during night-time hours and vandalising or burglarising the area. The intruders would not enter the small office building, so the security system was never triggered. The customer did own a video surveillance system and it would record criminal activity but it did not prevent or deter crime. Integrating motion detectors Using the existing intrusion alarm panel (Interlogix NX8-v2 panel) and the existing video system, the system integrator introduced two OPTEX Visual Verification Bridges and four OPTEX Redwall SIP-3020 Outdoor PIR motion detectors. The motion detectors were installed over the two main perimeter light poles pointing into the lot with IP cameras located directly above each of the motion detectors. Access to camera visual With the two Visual Verification Bridges installed, the integrator can provide operators immediate access to eight live cameras during every alarm event. The Redwall SIP-3020 provided up to 30m of distance coverage and 20m width, complete with anti-masking and vandal tampers. With this simple but effective solution, the integrator was able to provide their customer with immediate visual verification of alarm sensors, only when the alarm panel is armed. Wireless key fobs were provided so the dealer can arm and disarm the system from outside the gate helping to eliminate false alarms during arming and disarming. Reduced false alarms Since the completion of this installation, there have been several nuisance alarms caused by cats that were immediately disregarded. Due to the visual verification solution there was no intrusion and the client has not had any vandalism or crime since. Per the customer's request, the OPTEX Bridge has been installed on three additional car lots.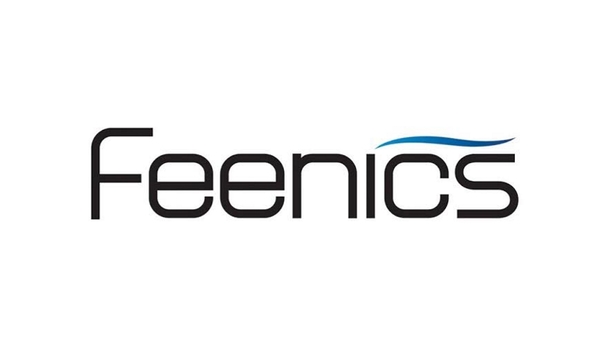 Feenics welcomes Yannis Souris and Chris Smith to its Ottawa headquarters to address continued growth
Feenics Inc., an award-winning provider of the Access Control as a Service (ACaaS) Keep by Feenics cloud-hosted platform, has added two new team members to its Ottawa headquarters. Yannis Souris has been appointed Marketing Manager and Chris Smith takes on the role of Regional Sales Manager for the Northeast, as the company continues to address its ongoing fast growth in the cloud-hosted access control market. Souris is a seasoned marketing professional with 20 years of experience in digital marketing programs, brand management and e-Commerce platforms. His marketing, advertising and creative work has garnered Souris considerable recognition—earning more than 200 local, national and international awards. Cloud-hosted platform Chris Smith is a results-oriented professional with nearly a decade of experience managing a national territory At Feenics, Souris will work closely with top management to continue to communicate the Feenics story of the efficiencies of a cloud-hosted platform—focusing on social media, media outreach and internal and external marketing programs. Prior to joining Feenics, Souris was Digital Marketing Director for Knowland Courses and Workshops in Ottawa. New Regional Sales Manager for the Northeast, Chris Smith is a results-oriented professional with nearly a decade of experience managing a national territory, focusing on the implementation of effective strategies to increase sales and grow the customer base. Most recently he was Regional Sales Manager for Interlogix, where he managed and developed the dealer channel, attaining leading sales results. His other achievements include: 2018 Top Rising Talent Award; Employee of the Quarter Q1 2018; and Top 10% in sales quota achievement. Assist in critical initiatives "As we continue to grow, adding important team members will assist in our critical initiatives and messaging," said Paul DiPeso, Executive Vice President of Feenics. "With these two hires, we bring new and exciting marketing expertise and deep sales experience to the Feenics organisation." Keep by Feenics gives users the choice of on-site servers or offsite cloud deployment Feenics continues to fortify its position as an ACaaS market leader, recently certified as an International Organisation for Standardisation ISO 9001:2015 company. To address global growth, Feenics opened an office in the Middle East and since has added other management and sales team members to solidify its market expansion. Feenics is the maker of Keep, a cloud-hosted platform that provides extreme scalability, unprecedented flexibility and advanced security in ACaaS applications. Native visitor management It integrates native visitor management and a RESTful API that allows systems installers simple integration of a wide array of complementary systems and open hardware devices, generating new revenue streams while creating a path for customers to lower their total cost of system ownership. Keep by Feenics gives users the choice of on-site servers or offsite cloud deployment, hosted by the public cloud Amazon Web Services. Keep significantly minimises costs through simple, maintenance-free and automatic upgrades, patches, disaster recovery and back up.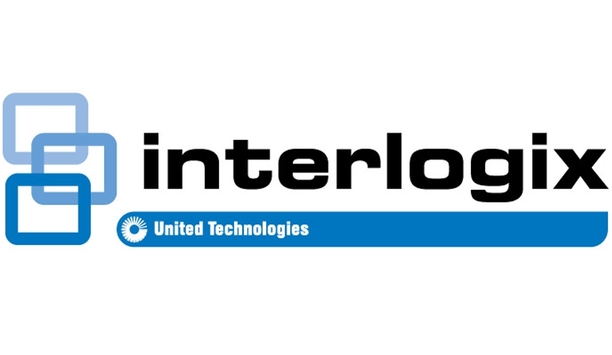 Interlogix plans to dismantle its businesses in the United States and Canada by the end of the year
Interlogix, a division of UTC Climate, Controls & Security, announces a plan to dismantle its businesses in the United States and Canada by the end of the year. Here is a statement from the company: "After a thorough portfolio review of our security business, we have communicated our plans to wind down our Interlogix U.S. and Canada businesses. This decision will allow us to focus on the significant growth opportunities for our other fire and security businesses, including LenelS2." Fire detection and life safety Dealers can continue to purchase, install, register, and service Interlogix products with complete confidence" Interlogix products will be manufactured and orders fulfilled through 2019 and will be available for purchase from distributors and dealers during 'a well-coordinated transition period,' according to the company. "We will continue to provide customer support related to product technical services, timely fulfilment and comprehensive product warranty into 2020 and beyond," says the company statement "Dealers can continue to purchase, install, register, and service Interlogix products with complete confidence." Interlogix represents a full product line including intrusion detection, video surveillance, fire detection and life safety, access control and security/fire data transmission products. Enhanced video streaming capabilities Interlogix was created in the merger in 2000 of ITI Technologies and SLC Technologies. It was purchased by General Electric in 2002 and later renamed GE Security. United Technologies Corp. (UTC) bought the security business of General Electric in 2010 and reverted back to using the Interlogix brand. Last year, Interlogix introduced TruVision Navigator version 8.0 of its unified security software Last year, Interlogix introduced TruVision Navigator version 8.0 of its popular unified security software, including enhanced video streaming capabilities, integration with the Interlogix UltraSync Modular Hub systems and tighter integration with IFS networking switches. Voice-controlled digital devices Early this year, Interlogix reinvested in its UL-listed, professional-grade, security panel lineup and added two touchscreen controls. In addition, it began providing access to more device integrations – such as sensors, lights, locks, thermostats and garage door controls, video doorbell cameras and voice-controlled digital devices, among others. In the spring, the company re-launched its Interlogix Security Pro program, a national channel partner program offering Interlogix dealers an array of resources and incentives designed to help them successfully grow their businesses.
Related white papers
Understanding video management systems