Vincent Deery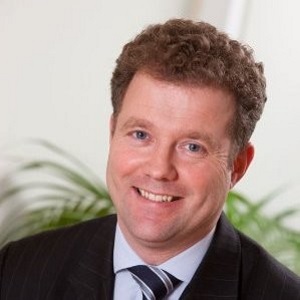 Vincent Deery
Sales and Marketing Director,
3DX-RAY Limited
Vincent Deery is the current Sales and Marketing Director of 3DX-RAY Limited, a subsidiary of Image Scan Holding Limited. He has been contributing towards Image Scan Holding Limited for more than a decade.
News mentions
3DX-Ray are pleased to announce the appointment of John Howell as their new IED/EOD Security Specialist for North America. John has a wealth of experience both as a senior Explosive Ordnance Disposal (EOD) technician and in the private sector. He started his career as an EOD Technician in the US Marines Elite Bomb Squad, where he was deployed worldwide serving in combat operations during the 1st Gulf war. Mitigation of explosive threats John was also a serving member of the US Army National Guard EOD unit In 1999 he moved to the US Department of State as the EOD Training Lead Instructor for the Diplomatic Security Explosive Countermeasures Unit, where he trained Special Agents on the detection and mitigation of explosive threats. In 2007 he joined the United States Marshals Service in charge of the agency's physical security for over 800 US Courthouses nationwide. During this period, John was also a serving member of the US Army National Guard EOD unit, training and overseeing all Team Leader certifications for EOD team members. Product development programmes John's work in the private sector has built him an enviable reputation as one of the leading professionals in the field, as well as pioneer in the USA for promoting the benefits of materials discrimination technology to assist the operators. Sales and Marketing Director of 3DX-Ray, Vince Deery, commented: "We are delighted to welcome John to the team. John's primary objective will be to develop our footprint in North America, but he will also support our product development programmes, sharing his extensive user and technical knowledge."
ThreatScan® allows bomb technicians to perform rapid and accurate threat assessment in a wide range of operational scenarios. Each system consists of a portable X-ray generator, a detection panel and an operator's workstation running the Company's market-leading image processing software, together with a customer-specific range of ancillary equipment. ThreatScan® is lightweight, incredibly thin, has a large imaging area of 600 x 460mm, enabling bags and packages to be scanned in one scan. This system can penetrate up to 34mm steel at 120kV while producing high quality, sub-millimetre resolution images. ThreatScan® can be used to inspect suspect bags and packages in mass transit areas, such as rail and bus stations, shopping malls, airports, stadia, and sports arenas as well as, general security inspection by first responders such as Police, Military and Private and Government Security agencies. 3DX-RAY LTD, Sales and Marketing Director, Vincent Deery said: "We are delighted with this contract as it was from a customer with such exacting standards." "We were also in direct competition with many other major manufacturers, and we won.", he adds. 3DX-Ray will be present at the 21st edition of Milipol in Paris on the 19-22 November at stand 5D122 in the UK Pavilion.
Experts sections
Featured white papers
3 reasons to migrate to a new access control system
Download
Schooling the market on education security
Download
Lawrence, Massachusetts deploys FLIR video system for safety
Download