Sean Foley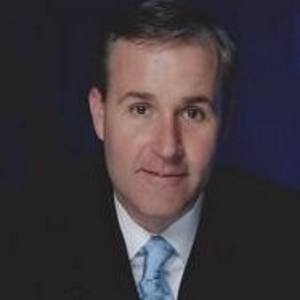 Sean Foley
SVP, National Accounts,
Interface Security Systems LLC
Sean Foley is the Senior Vice President for Interface Security Systems, LLC. With Interface since 2012, Foley has worked with large, distributed enterprises, particularly in the retail, casual dining and quick service restaurant markets on implementing next generation security strategies. Foley is a leading subject matter expert in asset protection technologies and a resource to loss prevention teams for some of the most recognizable brands in the U.S.
Round table contributions
Artificial intelligence (AI) and machine learning have made a big splash in the physical security market, transforming video analytics to a new level of accuracy. In fact, the terms have become common buzzwords throughout the industry. However, the potential for AI and machine learning to impact the physical security industry goes far beyond their ability to improve video analytics. We asked this week's Expert Panel Roundtable: Beyond better video analytics, how can artificial intelligence (AI) and/or machine learning benefit the physical security market?
The advent of a truly new market for the physical security industry is a rare occurrence. Particularly rare is a new market that is both fast-growing and provides an environment that is not just conducive to application of physical security technologies but that actually demands it. Such is the case with the market for legalised marijuana. We asked this week's Expert Panel Roundtable: what are the security challenges of protecting the cannabis industry?
A shift toward touchless devices during the coronavirus pandemic has been a boon to the biometrics sector. Another factor in the recent increase in use of biometrics is lower prices, which are a symptom of a maturing market and of new technology capabilities. Increasingly, integration of biometrics with access control and other security systems is expanding use cases and sales numbers. For additional insights, we asked this week's Expert Panel Roundtable: What are the new trends and opportunities with biometrics (facial, fingerprint, iris and/or voice)?
Experts sections