Michael C. McDonagh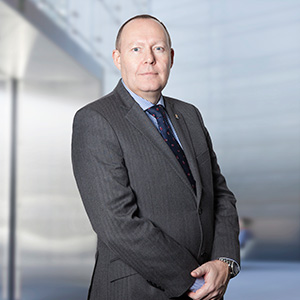 Michael C. McDonagh
Director of Policing Development,
Securitas Security Services Ltd
During his long and distinguished Police career, Michael served with the MPS' Homicide Command, Covert Policing, Serious and Specialist Crime Intelligence and Child Protection units. He was also the Senior National Counter Terrorism Protective Security Liaison Officer for the London 2012 Olympics and Paralympic Games, with special responsibilities for the strategic planning and resilience for the 650 London hotels during the Games period. Before joining the police he served with the Corp of Royal Engineers, completing several active service tours overseas. Since leaving the Police Service in 2013, Michael has worked and consulted in the commercial sector and the wider security industry. He is an executive board member on a number of security industry bodies and associated organisations. In 2013, he was awarded his doctorate for his research into the use of counter terrorism stop and search legislation across the communities of London and the wider United Kingdom. He also has a Master's Degree in Business Management.
Experts sections
Featured white papers
Schooling the market on education security
Download
Lawrence, Massachusetts deploys FLIR video system for safety
Download
The security behind financial security
Download