Peter Jackson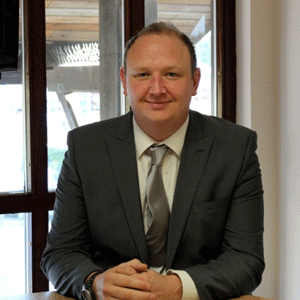 Peter Jackson
CEO,
Jacksons Fencing
Peter joined the family business in 1993, working for his father Ian Jackson in a variety of departments, and going on to specialise in the high security sector. Working on large fencing projects; he has built a wealth of experience valued by major organisations and government departments throughout the UK and overseas. Taking over as Managing Director in 2015, he propelled the company to 45th place on the International Track 200 league table in 2017 with major contracts including securing the Eurotunnel site in Coquelles.
Articles by Peter Jackson
Schools play a key role in shaping our future. Following the reopening of classrooms up and down the country, young minds are returning to some normality. Once again they're being inspired, learning useful skills, and forging new interests to ensure our country's continued prosperity. Schools need a comprehensive security infrastructure to protect the children who attend them. Most notably, secure perimeters that keep unwanted people out, but also ensure visitors, parents, and students alike can access their shared community space without feeling segregated or unwelcome. Robust boundary fencing However, although safety is often the primary concern of parents, with tighter budgetary constraints and funds prioritised to make schools COVID safe, it can be all too easy to let important perimeter replacement or improvement programmes slip. The purpose of boundary fencing is to restrict unauthorised entry and exit The purpose of boundary fencing is to restrict unauthorised entry and exit from school grounds, and should be specifically designed to be fit for purpose. Opting for fencing with a welded pale-through-rail construction and concealed anti-tamper connectors between fence panels and posts delivers a robust boundary that's virtually impossible to break through. This style of fencing also gives a better finish with no visible joints or unsightly bolts. Attractive and practical solutions Unlike generic riveted palisade fencing, this solution is both attractive and practical, more so now that LPS 1175 SR1 certified and Secured by Design versions are available. The style of fencing should meet a school's desired security and safety requirements, simultaneously, it should not compromise on aesthetic considerations. As part of the public face of the school, it should be attractive as well as functional, helping overcome any concerns of creating a prison-like environment and promote a sense of well-being. It's recommended that perimeter fencing should be: a minimum of two metres high, vandal-resistant and sturdy, grounded on a hard surface, challenging to scale, and have an anti-climb topping, much the same as a high-security option. Access all areas Each educational site must consider the number of necessary entrances A perimeter fence requires secure access points and gates. Each educational site must consider the number of necessary entrances. These should be kept to a minimum, to make it easier to maintain control of visitor movement. However, in larger schools this is not always possible and additional entrances may be required to prevent potentially dangerous congestion at the start and end of the school day. Furthermore, separate gates must be installed for vehicles and pedestrians to ensure they are kept at a safe distance, and avoid unnecessary openings of large, double leaf gates. All access points should be locked during the day to keep students on-site and prevent intruders from gaining access to school grounds. Gates should ideally be matched in design, height and construction to the fencing, to prevent creating vulnerable areas and compromising security. Automatic vs manual While automatic gates offer more control, manual gates shouldn't be overlooked. Not only are they easier to install and usually cheaper than automated gates, but they also don't rely on power, so if your site's supply is cut off, they provide a hassle-free exit. Furthermore, gates that are only used at the start and end of the day can be easily locked manually by staff. However, automated gates do offer welcome flexibility, as they include access control devices such as remote controls, keypads and card readers, which will also increase the school's security. They're also robust and heavy, meaning it's incredibly difficult to force them open. Electric gates offer additional versatility with a choice of either full automation, or a hybrid of manned and automatic security, with staff able to allow visitors access via intercom or video system. Securing outdoor facilities It's also essential to consider outdoor areas when it comes to specifying security options for educational environments. Specialist security fencing should be specified where recreational areas double up as the school's boundary fencing. The security of the site's sports facilities will also need to be considered. Commonly known as MUGAs (Multi-Use Games Areas), enclosures can be designed with specialist mesh systems to allow multiple sports to be played in the same location while providing safety to participants, spectators and buildings. When it comes to play areas in nurseries and junior schools, installing RoSPA approved and BS EN 1176 compliant fencing and gates is recommended. These are available in both timber and steel options and tested for their ability to provide a safe fencing and gate solution - designed to reduce the risk of limb entrapment. Acoustic fencing is also worth considering for these environments, particularly in urban areas or where housing is close to school play areas. It can help reduce incoming ambient noise from neighbouring busy roads, railway lines, or construction sites, and contain the school noise within its boundary. Offering sufficient protection Focus on learning unimpeded by threat The current generation of children deserve an environment where they can focus on learning unimpeded by threat. Schools need robust perimeter solutions that welcome pupils, offer peace of mind to parents, and provide them with sufficient protection against intruders. Ultimately, it's the responsibility of the head teachers to engage in dialogue with knowledgeable security professionals to get the most appropriate and effective security solutions for their school, staff and students.
In a multi-faith society, individuals should have the freedom to practice their faith in complete safety. It's taken a long time for the right to freedom of belief in the UK to be enshrined in law – the Human Rights Act 1998 protects public worship – yet there are signs that religious intolerance is on the increase. Hate crime offences on the rise Home Office figures show that hate crime offences in England and Wales have been rising steadily over the past six years, with 7,446 religiously motivated incidents last year. Nearly half of those religious hate crimes recorded were Islamophobic, while crimes against the Jewish community more than doubled over a year. These faiths are not the only targets of increasing violence: an 'epidemic of crime' was reported last year with almost half of listed churches targeted by professional gangs. An 'epidemic of crime' was reported last year with almost half of listed churches targeted The situation has resulted in the government increasing their Places of Worship Protective Security Fund to £1.6 million – the largest since the scheme was set up. A 'Ramadan package of support' for mosques was also announced, along with extended police protection and a new £5 million fund devoted to security training for places of worship. Protection of synagogues, which aren't covered by this fund, has been bolstered by a government grant increase via the Community Security Trust. Evolving threats Simply put, the right to freedom of religion is under attack, and many places of worship have become targets. Anticipating the evolving threats of a changing world is one of the prevailing priorities for the security industry. At times, certain events can prompt concern over a shift in risks; it was correctly predicted, for example, that hate crime would spike after the 2016 Brexit referendum. To truly get to grips with threats in the UK, however, we first need to understand the concerns of the people involved – and then start implementing strategies to protect them. Uncovering views across the nation With a view to understanding the key threats and security issues facing places of worship and how best to solve them, we commissioned original research that explored the opinions of the people with the most direct experience: congregations of religious institutions. 59% said their place of worship had been the target of an attack. We surveyed 2,000 people across the nation, seeking to uncover their views on safety at places of worship and their personal experience of religious hate crime. It was a far-reaching survey, with responses gathered from followers of Christianity, Islam, Hinduism, Sikhism, Judaism, Buddhism and other religions across all regions of the UK – a representative sample of the British population. The results were concerning. The scale of the problem was confirmed by the fact nearly two thirds of respondents (59%) said their place of worship had been the target of an attack. Just 13% said they felt 'secure enough' at their place of worship, pointing to the need to better understand the threats and consider viable security solutions. This is a conclusion strengthened by 90% of respondents backing different security measures to strengthen their feeling of safety. Restoring faith in security While our research exposes serious concerns over security at places of worship, there are other findings that should give us confidence in the well-being of their regular users. A quarter of respondents, for example, claimed to be unconcerned by threats at their place of worship – perhaps suggesting a natural feeling of comfort and protection that faith affords believers. 13% of respondents reported their place of worship was attacked on a daily basis From a closer look at the findings relating to personal experience of crimes, it's clear that enhanced levels of security measures are required in our changing world; one of the most disheartening findings is that nearly 13% of respondents reported their place of worship was attacked on a daily basis. Along with ensuring places of worship have adequate funding in place, expert security guidance is also required to protect these buildings. While better security shouldn't be needed for places of worship, having well designed physical fencing and access control can give worshippers peace of mind and deter those with nefarious intent.
COVID-19 has sparked a flurry of criminal activity across the country, with a particular increase in petty crimes perpetrated against UK healthcare facilities. Bike theft, slashed ambulance tyres and stolen oxygen canisters are just some of the misdemeanours which have significantly grown in frequency since the coronavirus lockdown began in March 2020. Given the constant, essential work carried out by health services, it's clear the utmost must be done to protect its physical assets, and staff, from physical attack. Fundamentally, it's the responsibility of the facilities managers and specifiers to incorporate and carefully balance physical security strategies around healthcare sites to protect patients, visitors, property and assets. The challenge is that many of these sites are continually increasing in size and complexity to meet the higher demand from the population. Fencing, gates, storage enclosures and access control are part of a solution in securing this service sector to enable it to operate effectively 365 days a year. Effective access control Hospitals are fast-paced environments where life and death outcomes often hang in the balance of only a couple of minutes. Efficient, seamless access is therefore key. All gates and access points around the perimeter must be assessed and considered and these access points should be installed and controlled centrally, or regularly monitored. Fencing, gates, storage enclosures and access control are part of a solution in securing this service sector Consider the types of vehicles that require access; the appropriate solution should ensure that, where necessary, emergency vehicles can get in and out of the site unhindered. Effective design for maximum security If automated gates are specified, underground operators are highly recommended to remove any visible signs of surveillance on display. When designing pedestrian and vehicular access: gates should be DDA (Disability Discrimination Act) compliant. Crucially, the design of fencing and gates must accommodate rapid evacuation and access for emergency services. With regards to the car park, it may require rising arm barriers or bollards to secure it. These solutions control access and separate pedestrians from vehicle traffic whilst protecting different buildings, such as specialist units and emergency wards. Promoting wellness through aesthetics Creating a welcoming environment is a core priority when specifying security options for hospitals. Razor or barbed wire may be effective deterrents to potential trespassers, but they create an intimidating and unwelcoming aesthetic, far removed from the sense of wellbeing these developments should promote. A solution that offers both visual appeal and high levels of security is vertical bar security fencing or welded mesh panels. Both provide strong boundary protection and excellent visibility for surveillance, while offering greater protection than other alternatives. Recreational areas For areas requiring a 'softer' appearance, such as gardens and outdoor recreational areas, timber fencing is an ideal option. Timber has a natural, welcoming appearance and promotes a sense of wellbeing and privacy. As well as offering a pleasing aesthetic, it can also provide a high level of noise protection. This makes it well suited for acoustic fencing, which can improve recreational and recovery areas by protecting them from high levels of noise, transforming them into little oases of calm ideal for recuperation. Outdoor storage areas Hospitals and other medical facilities produce a large amount of medical waste which requires secure outdoor areas and bin stores to hold hazardous materials on-site before they're taken away. Hospitals have a responsibility to ensure these areas are secured using risk-appropriate fencing to avoid potentially dangerous materials getting into the wrong hands. Risk assessments Creating a welcoming environment is a core priority when specifying security options for hospitals Risk assessments are key to ensuring a risk-appropriate solution is installed. For facilities at risk of criminal activity, products accredited by standards including Secured by Design or the Loss Prevention Standards Board's LPS 1175 are proven to reduce the likelihood of crime. It's also best practice to locate storage areas in areas away from climbing aids such as lamp posts or trees. The fence should also be high enough to deter attempts at climbing. There are many effective and easy-to-install options on offer when it comes to specifying security for healthcare infrastructures. It is important that each site is judged individually. Every institution is different and will require a unique plan of security structures to ensure it is safe for all personnel.
News mentions
The Security & Counter Terror Expo will provide valuable knowledge to those tasked with protecting nations and assets Over recent years the threat of terrorism has increased exponentially and today terrorist activity is undertaken on an almost a daily basis. In 2015 alone, there were more than 380 recorded terrorist attacks by violent non-state actors for political or unknown motives. These attacks are now wide reaching and intercontinental. The Nigerian government is just one example, it has been combating the ever increasing Boko Haram insurgency for over a decade, while elsewhere the undercurrent of political instability in the Middle East continues to be a breeding ground for both Al-Qaeda and the so-called Islamic State. Yet the advent of global terrorism has not been exclusive to war-torn and typically unstable nations. Over the past 12 months, Europe has played host to some of the deadliest attacks in its history. Paris has been the epicentre of terror activity with Islamic extremists carrying out a series of co-ordinated attacks at six locations, including the Stade de France stadium and the Bataclan Theatre in central Paris. Global threat of terrorism The threat is constantly evolving and is currently at a significantly high level worldwide. Following recent events in Europe, the issue of national security and counter terrorism is now firmly at the top of government agendas. Returning to Olympia, London from 19 – 20 April 2016, Security & Counter Terror Expo, will help nations improve border control, critical national infrastructure protection, cyber security, major events, offender management, policing and counter terrorism, and the emergency services. It will showcase the latest cutting-edge technology and provide those tasked with protecting nations and assets with valuable knowledge through a series of conference sessions. David Thompson, Event Director, said: "The recent global events have reminded us that the security can't be taken for granted. Targets are becoming more diverse, as are the methods employed by those that seek to do us harm. "With the safety of millions of people on their minds, security professionals have an increasingly important role to play as the threat evolves. Security & Counter Terror Expo 2016 is aligned with the Home Office's seven security capabilities and will offer industry experts the perfect platform to source the latest technology, discuss important issues with likeminded peers and hear from the leading voices in security and counter terror policy." Innovation at Security & Counter Terror Expo The exhibition has established itself as an international hub where the industry elite come together to identify the security sector's most significant innovations and new product launches. "Security & Counter Terror Expo 2016 is aligned with the Home Office's seven security capabilities," says David Thompson, Event Director Security & Counter Terror Expo 2016 will showcase a wide range of product innovations from more than 240 exhibitors, including those supplying the latest in high security fencing, cybersecurity modelling, simulation and training platforms, surveillance control systems and drone technology. Geoquip, CLD Fencing, NEC, Aselsan and Jacksons Fencing are among the major multinational companies to already confirm their presence at 2016 show and will join more than 50 new exhibitors offering cutting edge services and security solutions to the industry. This year visitors will find a number of exciting product launches. Having recently successfully completed 8.5km of security fencing and associated gates at the Eurotunnel Terminal, Coquelles, France, Jacksons Fencing will launch its full range of LPS 1175 SR1 - SR5 security rated fencing systems on stand K40. Peter Jackson, CEO of Jacksons Fencing, commented: "Security & Counter Terror Expo acts as a broad and direct communication channel to one of our key markets, allowing us to engage with prospects, as well as existing clients. It is a great platform for us to showcase our latest innovations and provides us with a great insight into what's happening in the security sector – all under one roof." Lincoln Security will be launching its latest range of locks, eLOQ, on stand C82. The devices are electronic and contain no wiring or batteries allowing them to be deployed anywhere, instantly. The solution also features unique electronic keys that can be programmed to open locks based on time and date restrictions, while also providing a full audit report of who has unlocked the eLOQ. Also confirmed, HGH Systèmes Infrarouges will showcase its wide area surveillance systems, for critical infrastructure protection, based on its award-winning 360-degree thermal camera, the SPYNEL, and its automatic intrusion detection and tracking software, CYCLOPE. Speaking about the decision to return to Security & Counter Terror Expo 2016, Gildas Chauvel, Marketing Manager, said: "We are able to meet high level, influential security professionals who specialise in protecting critical national infrastructure and homeland security and the show affords us the opportunity to discuss our solutions with potential new customers." Discussing new strategies to tackle terrorism With counter terrorism firmly in the spotlight, more than 400 security professionals from across the globe will attend the high-level paid-for World Counter Terror Congress, from 19 – 20 April 2016. Reflecting the international nature of the exhibition, the Congress will feature speakers from national, international and supranational institutions. The World Counter Terror Congress will feature six sessions, covering policy and strategy responses to the changing terror threat; radicalisation, de-radicalisation and preventing radicalisation; geopolitical security briefings; encryption, communications and security; security for critical national infrastructure; and emerging terror networks and tactics. Focusing on the four key areas outlined in UK government's CONTEST strategy, the congress will be opened by John Hayes MP, the UK's Minister for Security. As the person ultimately responsible for the country's counter-terrorism, security, serious organised crime and cyber-crime strategies, he will deliver a speech on extremism, border security and international counter terror strategy. A total of 29 high ranking officials and academics will lead the congress, providing invaluable trends and information. The leading security professionals are set to discuss a variety of topics such as extremism, border security and the UK's international counter terror strategy. Covering current counter terror and security tactics, extremist propaganda, and the expansion of ISIS it is not to be missed. "Security & Counter Terror Expooffers the ideal platform for theindustry to learn from some of themost prominent figures, whilenetworking with key decision makers" Cyber security takes centre stage Following the recent increase in cyber threats, Chancellor George Osborne pledged that the UK will spend £1.9bn over the next five years to deliver a series of initiatives to protect the economy and infrastructure, grow cyber companies, and deter adversaries. Security & Counter Terror Expo will mirror these advances in the industry, showcasing cutting-edge technology and exploring the latest cyber security strategies at the free-to-attend Cyber Threat Intelligence Conference. Starting on April 19th, leading figures will discuss the latest solutions and strategies at the two-day conference. Presented by techUK, the representative body for the UK's technology industry, the sessions will bring together all those who work to prevent cyber terrorism and crime. Among the topics to be discussed will be an overview of global cyber security threats and how to mitigate against them, protecting the "smart" critical infrastructure and overcoming the cyber security skills shortage. Key speakers will include Chris Gibson, Director at CERT-UK; Richard Parris, Chairman and Chief Executive of Intercede; Prof. Chris Hankin, Director at the Institute for Security Science and Technology; and representatives from the National Crime Agency's National Cyber Crime Unit. Talal Rajab, Programme Manager for techUK's Cyber, National Security and Criminal Justice programmes, added: "What was once considered a niche area in the wider national security debate has emerged front and centre in many government's priorities. Security & Counter Terror Expo offers the ideal platform for the industry to learn from some of the most prominent figures, while networking with key decision makers." Protecting critical national infrastructure In addition to safeguarding the digital frontier, security professionals are tasked with the protection of critical national infrastructure (CNI). Terrorist groups continue to not only threaten civilians, but also communications networks, the emergency services, energy plants, financial institutions, governments, health services, transport links and natural resources. The Critical National Infrastructure & Business Reliance conference will aim to aid public and private entities to identify, assess, prioritise, and protect critical infrastructure and key resources. Allowing them to detect, prevent, deter, devalue, and mitigate deliberate efforts to destroy, incapacitate or exploit a nation's CNI. The conference will feature a series of presentations examining the policy and strategy responses to today's terror threat. Leading figures will discuss the latest advances in the protection of critical national infrastructure in Europe, staff responses to extreme events and the impact on national infrastructure organisations and critical information infrastructure protection in financial services. Providing invaluable insight and information, more than 20 high ranking officials and academics will feature during the conference. Representatives from the likes of the National Counter Terrorism Policing HQ, the Home Office Centre for Applied Science & Technology (CAST) and the Israeli Ministry of Transport will discuss a variety of topics. The lively and engaging sessions will focus on the latest advances in the protection of critical national infrastructure in Europe, staff responses to extreme events and the impact on national infrastructure organisations. The potential for UAVs in the protection of critical aviation infrastructure will also be covered. Security & Counter Terror Expo will collaborate with The UK Drone Show to showcase the latest drone technology Driving the transport security agenda Running alongside the Critical National Infrastructure & Business Reliance and Cyber Threat Intelligence conference, the Transport Security Live will focus on discussing effective security solutions for the global transport infrastructure. The global terror threat is high and transport networks are a favoured target. The free-to-attend Transport Security Live Conference will showcase international case studies and the latest developments in protecting transport networks, transport hubs and passengers. The conference will bring together the key stakeholders from government, police, aviation, maritime, public transport, and rail to discover best practice, the latest solutions and developments in transport security. Comment on the importance of Peter Cook, Chief Executive Officer, of the Security Association for the Maritime Industry said: "Terrorists will stop at nothing to cause maximum damage and that includes targeting critical national and global infrastructure. Preventing these kinds of attacks has never been more essential especially as 90% of all global trade moves by sea. Events like Transport Security Live are critical as they bring together a diverse group of professionals to exchange ideas in the hope of creating a safer and smarter transport network for all". Cook will be joined by the likes of Dvir Rubinshtein, Manager, Aviation Security Operation Centre, Israeli Ministry of Transport; Inspector Chris Boyle, Strategic Partnerships – Prevent, National Counter Terrorism Policing HQ; and Peter Cook, CEO, Security Association for Maritime Industry. Witness cutting edge technology Public and private sector buyers, influencers and government delegations from across the globe will be attending Security & Counter Terror Expo to explore how the latest technology will enhance their current and future security needs. At Advanced Technologies Live, visitors will be able to see and hear more about the latest technologies and innovative solutions that the industry has to offer through a series of live demonstrations. Attendees can view latest innovations from the likes of Canon, The Defence Science and Technology Laboratory which is part of the Ministry of Defence, CEA and Squarehead Technologies On the second day of the event, Security & Counter Terror Expo will collaborate with The UK Drone Show to showcase the latest drone technology for the first time in the show's history. Attendees will see live demonstrations by some of the UK's top drone operators and companies. Designed to showcase the very latest in aerial and terrestrial unmanned vehicles, this new area will allow greater flexibility for product demonstrations than ever before. Richard Wright of the UK Drone Show said: "This is a very busy and exciting year for us, and the collaboration with Clarion's Defence & Security Division brings our experience of the UAV/drone industry to a sector that will see huge benefits from this rapidly developing technology". David Thompson, Event Director, said: "The 2016 event is set to be the best yet. The calibre of speakers at this year's show highlights that Security & Counter Terror Expo is the place to be for security professionals from across the globe." Security & Counter Terror Expo 2016 is co-located with Ambition – the EPRR Expo – and Forensics Europe Expo.
Experts sections