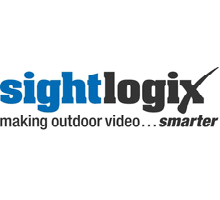 Outdoor video specialist Sightlogix picks Dollacker & Associates as a representative
SightLogix® Inc., the leading supplier of outdoor area and perimeter security video systems, recently announced the appointment of Dollacker & Associates, Inc. as its manufacturer's representative for the South Central U.S. territories of Texas, Oklahoma and Arkansas.
"The demand for critical infrastructure protection of the large assets in this region requires an organisation with strong system capabilities and deep relationships," said Dan Hearn, SightLogix Vice President of Sales. "With their systems expertise and customer focus, Dollacker & Associates is uniquely positioned to support SightLogix customers who need to protect mission-critical assets in this important geography."
Dollacker & Associates has been in the professional security and A/V business for almost 30 years. Their technical capabilities and industry connections with major consultants, system integrators and distributors have enabled them to take an active role in helping to specify and design enterprise-level projects throughout the region. Specialising in IP network-based video surveillance systems, Dollacker & Associates also take the lead in educating their client base on the advanced nature of the products they represent with seminars, online assistance, on-site support and instruction.
"System integrators trust us to help them select the best product solutions for their clients," said Mr. Dollacker. "The SightLogix outdoor video analytics system delivers a unique functionality that is unmatched anywhere else in the industry. We are very pleased to represent this outstanding product line."
SightLogix has transformed video analytics technology to deliver accurate, cost-efficient outdoor security. Their innovative camera solutions provide a higher level of image processing which provides superior images, accurate detection, and lower cost. The cameras integrate easily with third-party video management, physical security information management (PSIM) and access control systems.
The SightLogix portfolio includes long range Visible and Thermal SightSensor security cameras, SightTracker® automated PTZ/Dome camera controllers for target identification, and SightMonitor® coordination and GPS target location topology map display software.
Download PDF version