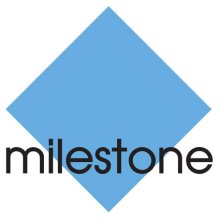 First Asian Milestone Integration Platform Symposium
Milestone Systems, the open platform company in IP video management software, held its first regional MIPS Asia partner event July 6-8th. At the Hotel Renaissance Bangkok about 150 partners from the Milestone channel and eco-system attended the conference. A number of the partners arrived earlier in the week for Milestone software training and certification sessions.
The keynote speech was delivered by Eric Fullerton, Chief Sales & Marketing Officer for Milestone Systems. He presented the company's history of success due to "innovation in our DNA", backed by continuing investments in Research & Development activities. A key factor in Milestone achievements is the build-up of a strong and synergistic worldwide partner network that includes distributors, system integrators, solution partners and manufacturer alliances.
At the final dinner, awards were presented for outstanding performance in the region by Milestone partners in 2010:
Digitalcom Co., Ltd: The region's distributor to have the most constant monthly orders has made them a major contributor in sales to the Asian market, clearly showing their commitment and focus of promoting Milestone open platform IP video management. www.digitalcom.co.th
D-Ron Singapore Pte Ltd: Since becoming a distributor in Sept 2010, D-Ron has progressively worked with Milestone, achieving steady orders and sales figures that surpass Singapore in terms of economics of scale. www.d-ron.com
Certis CISCO Security Technology Pte Ltd: A committed security service provider, their strategy is working with Milestone Systems as the main VMS platform for their clients. http://www.certissecurity.com/index2.php
ETC Technology Systems JSC: Their focus on the finance sector has created a value-added solution operating on Milestone's open platform IP video management software to retrieve ATM transactions, integrated to the back-end system, which overcomes limitations in bandwidth. www.etc.vn/?lang=en
Securex: Based in Hong Kong and Shenzhen, this partner delivered an exemplary project with system integrators in Hong Kong for DSD (Drainage Services Department). The solution monitors a water dam system to assist officials in preventing illegal trespassing and vandalism to the property. This includes video content analytics to detect trespassers with audio warnings, based on a strong integration with Milestone Solution Partner Barix.
Alex Kwan, General Manager of Securex, was also one of the speakers during the MIPS conference in Bangkok, andshared the indoor and outdoor DSD system design highlights. Other components in the integration for this customer include 500 IQinVision megapixel cameras, AllGo analytics, and three brands of access control systems. Securex provided the full IT network installation for total scalability. Fifty DSD sub-stations with DVRs are monitored both locally and centrally via three control rooms, using the Milestone XProtect Enterprise IP VMS platform as the core of the integrated solution.
Technology partnerships are an important contributor, along with more affordable offerings and better components in the area of storage, chips, lenses, megapixel and HD cameras, software features and interface usability
Another end user case was presented by Lawrence Koh, Managing Director and Founder of iFLY Singapore, '
the world's
largest vertical wind tunne
l'. The flight chamber is a skydiving simulator used by the general public as well as professional skydivers to improve their technical skills. Milestone XProtect Professional VMS monitors the busy building, park and beach area as well as providing video on DVDs to guests of their flights in action.Hayden Hsu, Editor-in-Chief of A&S international/Messe Frankfurt, spoke on trends in the surveillance industry around the world, comparing Brazil, Mexico, Russia and Malaysia to illustrate the steady transitions from analogue to IP.
Technology partnerships are an important contributor, along with more affordable offerings and better components in the area of storage, chips, lenses, megapixel and HD cameras, software features and interface usability. He advised customers to look for the highest quality offerings with proven reliability.
Milestone partners also heard from Christian Bohn, VP Marketing & Product Management, on the XProtect road map for future development, the Milestone Integration Platform SDK (Software Development Kit) expansion, and other initiatives of interest for growing their business. Presentations from other Milestone management were geared to partner needs in sales, marketing and distribution.
Milestone holds two other MIPs partner events in the Americas and Europe. The next occasion will be held in Copenhagen September 14-16.
Download PDF version