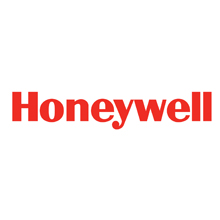 Keith Baird will be handling Honeywell's security products business in the Americas
Honeywell recently announced that Keith Baird has been appointed senior sales director for its security products business in the Americas. Baird has been with Honeywell since 1985 and has deep experience in sales management. He will report directly to Scott Harkins, president of Honeywell Security Products Americas.
"Many of our customers already know and have a great deal of respect for Keith, and his exceptional leadership skills make him a natural fit for this position," Harkins said. "This is shaping up to be a great year for us. We are introducing exciting new technologies and delivering industry firsts - many of which our customers will be learning about over the coming weeks. Keith is ideally suited to bring these new products to our customers, because he understands what our customers want and expect and what makes their businesses more successful."
Baird has held various positions within Honeywell, including vice president of the company's sales operations in the western and southeastern regions of United States. He also served as outside sales leader at the company's ADI distribution branch. Most recently, Baird served as Honeywell's national account director. He has a B.A. in business management from State University of New York at Oswego.
"Honeywell has a long and proud history in the security industry, not only for its innovative technology but for the dedication its sales professionals have to their customers," Baird said. "I'm very happy to play a key role in continuing that legacy and am looking forward to assuring that our customers continue to see Honeywell as their partner of choice."
Download PDF version