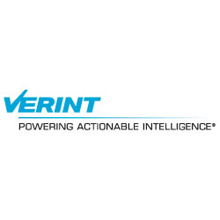 Verint utilised Nextiva® IP Video Management software along with Video Intelligence Solutions™
Verint® Systems Inc. announced that Bavaria, S. A., a subsidiary of SABMiller in Colombia, is implementing the Nextiva® IP Video Management software, along with Nextiva multiport encoders, video analytics and IP cameras from Verint Video Intelligence Solutions™ in its distribution, bottling and corporate facilities across Colombia. With the Verint Nextiva solution, the organisation will benefit from robust security and mission-critical loss prevention and quality control capabilities.

SABMiller is one of the largest brewing companies worldwide with more than 200 brand offerings and operations in 75 countries on six continents. Bavaria serves as its industrial operation in Colombia and an important industrial beverage conglomerate in the country. Its brands Águila, Águila Light, Club Colombia, Cola & Pola, Costeña, Costeñita, Miller Genuine Draft, Peroni, Pilsen, Póker, Póker Ligera, Redd's and Pony Malta are leaders in their respective beverage categories.

In 2008, Bavaria deployed the Nextiva IP video platform at its brand-new Cerveceria del Valle and Tocancipa breweries. Impressed with Nextiva's advanced capabilities and results, SABMiller built upon its initial investment in Verint technology-and is now deploying Nextiva Video Management software, video analytics, multiport encoders and IP cameras at 19 distribution centres, four additional breweries, two malting plants and four corporate facilities across Colombia in support of the organisation's security initiatives.

"Bavaria, S.A., a subsidiary of SABMiller in Colombia, has complex facility operations that include process areas, administrative buildings, labs, warehouses, water treatment plants, tanks, bottling areas, and raw materials and storage zones. Using Nextiva, we will be better equipped than ever to secure our facilities and safeguard our operational success," says Elsa Castaneda, security manager, Bavaria, S.A.
Nextiva IP video platform enables SABMiller to capture high-quality video images
The Nextiva IP video platform will enable SABMiller to capture high-quality video images, optimise bandwidth and storage utilisation, leverage flexible video search capabilities, and benefit from programmable video retention and storage. As a result, the organisation can experience a more complete picture of activity and operations, and enjoy lower total cost of ownership, along with superior security and reliability.

"We're pleased to have extended our relationship with Bavaria, a subsidiary of SABMiller in Colombia, through cutting-edge technology solutions designed to increase efficiency, prevent loss and maintain the highest level of security for its extensive network of facilities," adds Elan Moriah, president, Verint Video Intelligence Solutions and Verint Witness Actionable Solutions®. "As a leading provider of networked IP video solutions, we are committed to delivering the high reliability, performance and video quality required by leading organisations worldwide."
Download PDF version
Download PDF version