Avigilon CCTV Consoles, racks & desks
(1)
Browse CCTV Consoles, racks & desks
CCTV consoles, racks & desks products updated recently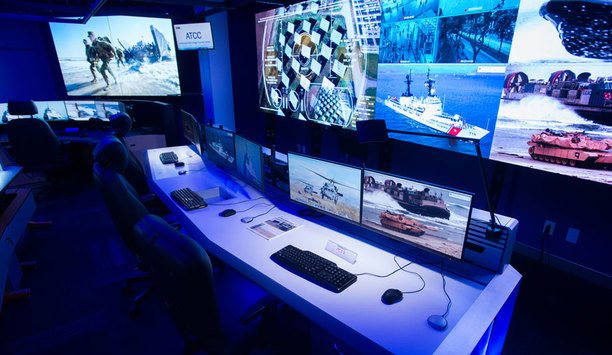 Not an afterthought: The significance of security control room aesthetics
Security control rooms should be functional and durable, and their aesthetics should incorporate matching colours that are conducive to a 24/7 operating environment—not too much contrast and easy on the eyes. Another factor driving aesthetics is an enterprise's desire to create a 'showpiece' to demonstrate a commitment to security for shareholders and other stakeholders. "Everyone wants to have a good-looking control room and a cost-effective design," says Matko Papic, Chief Technology Officer of Evans Consoles. Role of lighting and aesthetics in control rooms "Lighting is a critical factor for operators," adds Papic. Studies of control rooms have sought to address issues of circadian rhythms (physical, mental, and behavioural changes that a person undergoes over a 24-hour cycle, based on responses to light) and the impact of changing light colours throughout the day. Flexibility is key. Properly adjusted light can increase alertness at 2 a.m.; controlling the colour, tone and intensity of light can increase productivity any time of day. Evans Controls has experts who can do a lighting study of a room as part of construction services and consulting. Evans Controls has experts who can do a lighting study of a room as part of construction services and consulting Aesthetics, depending on the control room, can be very important, agrees Randy Smith, President of Winsted. His company accommodates aesthetics by using a variety of matching laminates, solid (Corian-type) surfaces, and sometimes real wood. They can put in a console with matching work surfaces, a credenza or other furnishings, or can even match existing décor in a facility. Customised tailored furnishing Security control rooms, often operating in glass enclosures, are often used to "make a statement" about the security of a facility, says Smith. Companies want the control rooms to be up-to-date, and have "cool designs." Sometimes they want to add a company logo to a work surface or side panels, or they want to employ corporate colours in the design. Winsted can customise its offerings to meet any such requirements, says Smith. In too many instances, the control room is an afterthought: They just install furniture that fits with the monitors. How the furnishings are tailored to the operator is often not considered, says Papic. He offers several other considerations: Will the furniture last the lifetime of the control room? How adaptable is a design to possible future changes, whether larger monitors, managing cables, or ability to reconfigure the console? Furniture should not be viewed as a transactional item; there are more issues to address beyond physically housing the equipment, says Papic. Read part 5 of our Control Rooms series here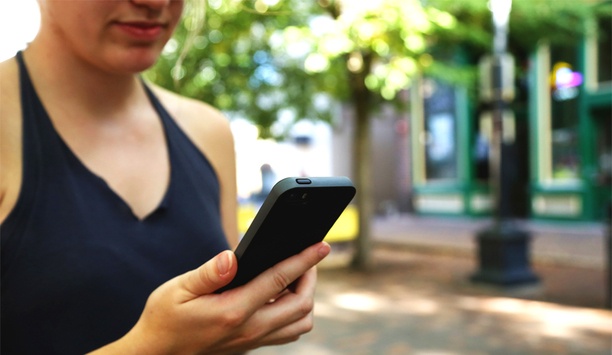 Mobile communications make the public an additional sensor on the field
Today, almost every employee carries with them a smart device that can send messages, capture, and record images and increasingly live-stream video and audio, all appended with accurate location and time stamping data. Provide a way for staff to easily feed data from these devices directly to the control room to report an incident and you have created a new and extremely powerful 'sensor', capable of providing accurate, verified, real-time multi-media incident information. You need only to watch the television when a major incident is being reported. The images are often from a witness at the scene who recorded it on their device. It is madness that it has until now been easier for people to share information around the world via Facebook and YouTube etc, in a matter of minutes, than it is to transmit it to those that need to coordinate the response. The public as an additional security and safety sensor In the UK, a marketing campaign designed by government, police and the rail industry is currently running. Aiming to help build a more vigilant network on railways across the country and raise awareness of the vital role the public can play in keeping themselves and others safe, the 'See It. Say It. Sorted' campaign urges train passengers and station visitors to report any unusual items by speaking to a member of rail staff, sending a text, or calling a dedicated telephone number. Essentially, the campaign is asking the public to be an additional safety and security sensor. However, with the help of the latest mobile app technology, it is possible to take things to a whole new level and this is being demonstrated by a large transport network in the US. This organisation recognised that the ideal place to begin its campaign of connecting smart devices to the control room as an additional sensor, was by engaging its 10,000 employees (incidentally, this is approximately twice the number of surveillance cameras it has). These employees have been encouraged to install a dedicated app on their mobile devices that enables them to transmit important information directly to the control room, as well as a panic button for their own safety. This data can be a combination of images, text, audio, video and even live-streaming, to not only make the control room aware of the situation but give them eyes and ears on the ground. For the control room operator, the insights being fed to them from this 'sensor' have arguably more value than any other as they provide pinpoint accurate and relevant information Combatting control room information overload For the control room operator, the insights being fed to them from this 'sensor' have arguably more value than any other as they provide pinpoint accurate and relevant information. For example, if an alert comes in about a fire on platform 3, the operator doesn't necessarily require any of the information from the other sensors, nor does he need to verify it's not a false alarm. He knows that the information received has been 'verified' in-person (it is also time and location stamped) and that there is an employee located in the vicinity of the incident, who they can now directly communicate with for a real-time update and to co-ordinate the appropriate response. Compare this to a 24/7 video stream from 5000 cameras. It is in stark contrast to the typical issue of sensors creating information overload. The employee only captures and transmits the relevant information, so in essence, the filtering of information is being done at source, by a human sensor that can see, hear, and understand what is happening in context. So, if an intruder is climbing over a fence you no longer need to rely on the alert from the perimeter alarm and the feed from the nearest camera, you simply send a patrol to the location based on what the person is telling you. Furthermore, if the control room is operating a Situation Management/PSIM system it will trigger the opening of a new incident, so when the operator receives the information they are also presented with clear guidance and support regarding how to best manage and respond to that particular situation. Transport networks are using staff and the public as additional safety and security sensors Application of roaming smart sensors To be clear, this is not to suggest that we no longer need these vitally important sensors, because we do. However, one major reason that we have so many sensors is because we cannot have people stationed everywhere. So, in the case of the US transit company, it has been able to add a further 10,000 roaming smart sensors. This can be applied to other industries such as airports, ports, warehouse operations, stadiums, and arenas etc. Now, imagine the potential of widening the scope to include the public, to truly incorporate crowdsourcing in to the day-to-day security function. For example, in May, it was reported that West Midlands Police in the UK would be piloting an initiative that is asking citizens to upload content relating to offences being committed. Leveraging existing hardware infrastructure Typically, when introducing any form of new security sensor or system, it is expected to be an expensive process. However, the hardware infrastructure is already in place as most people are already in possession of a smart device, either through work or personally. What's more, there is typically an eager appetite to be a good citizen or employee, just so long as it isn't too much of an inconvenience. Innovations in smart mobile devices has moved at such a pace that whilst many security professionals debate if and how to roll-out body-worn-cameras, members of the public are live-streaming from their full HD and even 4K ready phones. The technology to make every employee a smart sensor has been around for some time and keeps getting better and better, and it is in the pockets of most people around the world. What is different now is the potential to harness it and efficiently bring it in to the security process. All organisations need to do is know how to switch it on and leverage it.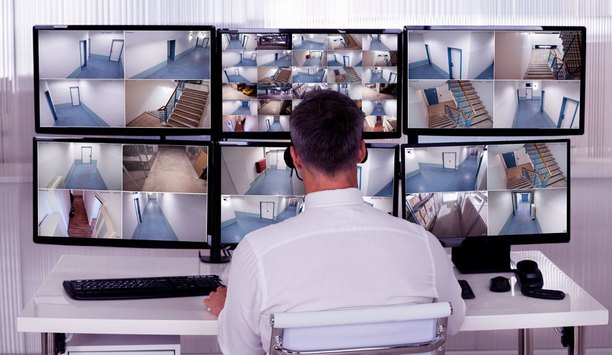 Technology evolution leads to changes in security control room furniture
Technology is changing the look and function of today's security control rooms. Old-school CRT (cathode-ray tube) monitors are giving way to the thinner, flat screen monitors in the control room environment, but the transition is gradual. Randy Smith of Winsted still sees many control rooms that need to make the conversion, which is a boon to his company's business. Furniture today is designed differently to accommodate the thinner monitors, often with larger screens. Need for integrated rack systems With the increase of IP-based systems comes the need for integrated rack systems that include advanced functionality such as cable management, adds Jim Coleman, National Sales Manager, AFC Industries. Server rooms are environmentally controlled by cooling systems and power systems monitored on the IP network. Low-profile flat screens allow centres to utilise space vertically, thus creating a smaller footprint for the consoles. Additionally, with IP-based systems, workstations will have a smaller footprint because there is less cumbersome equipment. In most cases the servers are stored in a secured, climate controlled environment to eliminate overheating of the servers and maintain their security, says Coleman. This environment also helps with cable and power management. AFC builds technical furniture racks that adhere to the precise needs of computer network server room operators. The company designs and fabricates LAN workbenches with versatile functionalities, and server room workstation racks that are scalable. There is a complete line of IT workbenches, IT computer racks and computer server rack mounts with flexible mounting options. In most cases the servers are stored in a secured, climate controlled environment to eliminate overheating of the servers and maintain their security Flexible control room designs Matko Papic, Chief Technology Officer of Evans Consoles, says the transition from bulky CRT equipment to flat-screen (lower profile) monitors was a major disruption in control room design; it changed the whole dynamic. Another evolution is the use of IP video streaming, which allows more flexibility in manipulation of audio-video content, and requires more flexible control room designs. Another shift, driven by larger, higher-definition monitors, is a shift to fewer monitors that display more information. Instead of a smaller monitor for each information stream, larger monitors now consolidate that information into "dashboard" displays. Looking ahead, control rooms will need to be more flexible, both in the initial design and the ability to adapt to changing technology, says Papic. Legacy customers who are currently using PCs may be moving to more remote applications. Sit-stand equipment will continue to be increasingly prevalent. "There will be more emphasis on flexibility, technology integration, and the ability to change over the life of the system," says Papic. Consolidation of multiple operations into a single system A trend in security is consolidation of multiple physical operations into a single system, says Papic. As a result, more customers are taking more interest in alarm management and situational awareness. How is the technology being used in terms of alarm triggers? How can the systems react rapidly and provide information to a larger audience in the control room? These questions impact how control rooms are designed, and Evans Consoles can adapt lessons learned from other markets to these trends in the security arena. Greater use of technology is inevitable, says Coleman of AFC Industries. "It is virtually impossible for humans to monitor all security data at the street level in our cities," he says. "As computers become more powerful and their programs more all-encompassing, we will see a greater shift to robotic and technology uses that will provide enhanced monitoring capabilities and safety Read our Control Rooms series here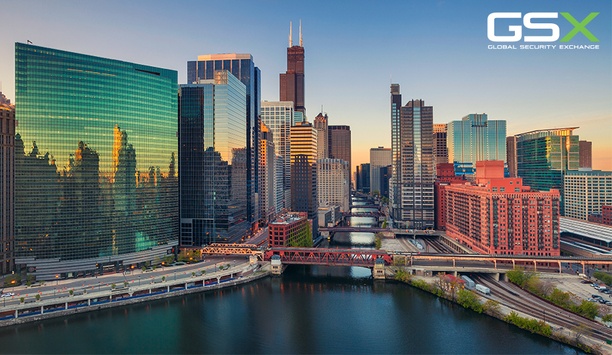 GSX 2019 Review: Emphasising integration, focusing on customer outcomes
Many exhibitors at GSX 2019 saw the show as a success, despite slower booth traffic on the second and third days. According to show sponsor ASIS International, there were more than 20,000 registrants from 125 countries around the world, including those who attended the conference as well as the exhibition. Exhibitors definitely put their best feet forward, enthusiastically promoting their technology breakthroughs, but how convincing were they? The comments from at least one attendee – a large corporate end user who represents a key demographic for show organisers – bluntly suggest that healthy scepticism was on display side-by-side with the promotional energy in play.On this floor, there are some lies being given out. Ask the tough questions, make the exhibitors show you" "On this floor, there are some lies being given out," said Rudy A. Wolter, CTO, Security and Investigative Services for Citigroup, a financial services corporation. He advised fellow attendees to "listen for them, ferret them out, ask the tough questions. Make [the exhibitors] show you." "Don't be afraid to ask these men and women questions," added Wolter. "Don't be afraid to challenge them. If you don't challenge them, they're not getting any better which means we aren't getting any better. At the end of the day, they're the leaders; they're the ones making change; they're the ones touching systems; they're the ones helping integration." Banking security with Verint At Citigroup, Wolter oversees 1,300 bank branches in North America that use Verint systems, including 23,000 cameras tied into a single command centre. Skepticism aside, Wolter also provided evidence that even tough customers can be brought around. Specifically, he is sold on Verint: "When you have a problem, this company listens," he told attendees at a Verint gathering on the show floor. New at GSX 2019 is the Verint Video Investigator, which is software that empowers investigators to quickly find the data they need to identify security threats in near real-time. In all, Verint serves in excess of 2,300 individual financial institutions, with tens of thousands of branches. Wolter was one of several end users willing to sing their praises publicly. Other GSX exhibitors were also proud to have their own real-world success stories. Placing the emphasis on outcomes At GSX, I heard more than once that outcomes are more important than technologies. Customers don't want to hear about technologies, but rather about what those technologies can do for them. Avigilon, now a subsidiary of Motorola Solutions, is another company that is focused on outcomes rather than technology per se. "Instead of focusing on megapixels and terabytes, the end user is focused on perimeter security, loss prevention and risk management," says John Kedzierski, Sr. VP of Video Solutions at Motorola Solutions. "We are working to provide that outcome." The end user is focused on perimeter security, loss prevention and risk management" How operators work to ensure outcomes is another aspect that is changing, says Kedzierski. "Watching video is obsolete," he says. Using Avigilon's new system, the operator instead is looking at colour-coded hexagons; one color means motion, another means an analytic event. Operators click on various hexagons to view video. Also at GSX 2019, Avigilon featured its new H5A camera line, with expanded object classification analytics, detailed object detection, and tracking in crowded scenes; and focused on the Avigilon Blue cloud system. They are working to make every camera capable of detecting faces, which can be matched to a watch list. How technology addresses marketplace changes Addressing the changing marketplace was another GSX theme. As the workplace changes, ASSA ABLOY Americas is adapting its technology to address new employment practices such as "hot-desking", and remote and mobile workers, says Peter Boriskin, Chief Technology Officer. Systems have to be able both to protect assets and also to provide flexibility to accommodate the changing workforce, he said. Corporate acquisitions are directly expanding the capabilities that ASSA ABLOY brings to the market. For example, they recently acquired Luxer One, a locker company that enables secure delivery of packages without customers needing to stand in line or wait for service. Deliveries can be made in seconds. Peter Boriskin of ASSA ABLOY Americas led a booth tour, including new power capabilities gained in the acquisition of LifeSafety Power Another recent ASSA ABLOY acquisition is LifeSafety Power, which is expanding the company's capability to provide proactive data on wired systems by tracking power usage. For example, a spike in current might mean a problem with a component. Compiling "intelligent triggers" enables creation of a dashboard to provide analytics of wired systems. ASSA ABLOY has also been devising predictive analytics of wireless locks to predict battery life, for instance, and to address other maintenance challenges. "We want to know what's going on at a door without visiting it," says Boriskin. New exhibitors make their mark New exhibitors were part of the GSX mix. One new exhibitor was Vaion. It's their first trade show after launching at IFSEC in London in June. Vaion combines a small camera portfolio with on-premise servers and software managed through the cloud for an end-to-end solution. Tormod Ree, co-founder and CEO, calls it a "hybrid cloud delivery model". Vaion is also a "more proactive security model", said Ree. Video is analysed for anomalies, and the server "learns" what is normal and not normal. The system provides alerts and notifications, occupancy counting and traffic control, among other features. And "overlays" are employed to present information on a map. Vaion can highlight video that is more likely to be relevant and prioritise feeds that have more activity. Vaion designs the hardware, which is manufactured in Taiwan. Vaion was a first-time exhibitor at GSX 2019 with their end-to-end video system; Tomod Ree is co-founder and CEO Gunshot detection technology EAGL Technology displayed their "Firefly" gunshot detection technology at GSX 2019. Based on technology originally developed for use in the military for sniper detection, the U.S. Department of Energy adapted it to civilian uses after the Sandy Hook School shooting. Boaz Raz, CEO, said the technology is the "most advanced and affordable, wireless for use indoors or outdoors, and it can control doors and cameras". It doesn't "listen" for gunshots like some competitors; rather it measures energy for "6 sigma" accuracy (almost 100%). Defining, and redefining, end-to-end solutions End-to-end solutions were all the rage at GSX 2019, but Allied Universal was one exhibitor that pondered what, exactly, is an end-to-end solution? It means different things to different people. For example, a video company's end-to-end solution would not include access control. When Allied Universal claims to offer an end-to-end solution, they mean it in the broadest definition of the term, including all security systems deployed for a customer as well as the important human element (i.e., manguarding). "The industry's emphasis on 'end-to-end' doesn't encompass a full solution," says Mike Mullison, Allied Universal's Chief Information Officer. "When somebody uses the term end-to-end, you have to ask: What's at both ends?" The lines between cyber and physical threats are blurring. Clients want full-service solutions" "The lines between cyber and physical threats are blurring," adds Mullison. "Clients want full-service solutions." Allied Universal is adding new technology elements to its offering, and Mullison says "the next phase of growth will be fueled by technology." Allied Universal recently introduced the Heliaus product, a smart phone app that accesses an analytics engine to predict outcomes and prescribe optimum responses. It literally puts technology in a security guard's hand. One customer has found that use of the technology resulted in a 20% reduction in safety and security incidents. The latest in access control among exhibitors In addition to video, access control had a big profile at GSX 2019, as evidenced by ASSA ABLOY America and many other companies. Another example is SALTO Systems, featuring its new NEO cylinder for wireless access control and the SALTO Virtual Network (SVN); the SVN-Flex extends and increases the number of updating points directly to the door. The SVN-Flex extends and increases the number of updating points directly to the door The compact SALTO NEO Cylinder is designed for doors where fitting an electronic escutcheon is not possible or required and can be installed on standard doors, server racks, gates, cabinets, electric switches, or sliding doors. Low energy consumption results in 110,000 cycles with just one set of batteries. Other SALTO products are SALTO KS (Keys as a Service); SALTO BLUEnet Wireless for Bluetooth RF-driven real-time control of doors; the XS4 One Deadlatch stand-alone electronic lock; and JustIN Mobile, which replaces the need for an access card by securely sending a mobile key Over the Air (OTA) to an iOS or Android device from SALTO's ProAccess SPACE management software. The next step in integration A new company reflecting the GSX emphasis on integration is Security and Safety Things (SAST), which is still in launch mode but expects to have its first pilot customers in the Q4. The first camera vendors embracing the SAST platform will have cameras for sale at ISC West in the spring. SAST is creating an Internet of Things (IoT) platform for the next generation of security cameras. The SAST App Store will allow developers to build and market new applications, similar to today's app stores for smartphones.SAST is creating an IoT platform for the next generation of security cameras "SAST is a technology platform, but it is also a business platform and a relationship platform," said Emmanuel Ventadour, VP Sales and Marketing. For app developers, SAST also provides non-technical commercial services (i.e., easing their route to market.) Hartmut Schaper, CEO, emphasises the "openness" of the company. Even though they are a spinoff of Bosch, they are treating every camera manufacturer equally, he says. For integrators, the use of apps can expand their field of play. Apps will empower integrators to use video for more business processes – not just security – and expand their reach with customers, says Schaper. From scepticism to sales There were plenty of product claims at GSX to feed the skepticism of even the toughest of potential customers. Fortunately, product claims were only the beginning of conversations with attendees at this year's show. No doubt manufacturers were put through their paces more than once, and a few of them even came out on the other side with potential new business to show for their efforts. That's the true measure of success at GSX 2019, or any trade show. Click here to read our reviews from Day One and Day Two of the show.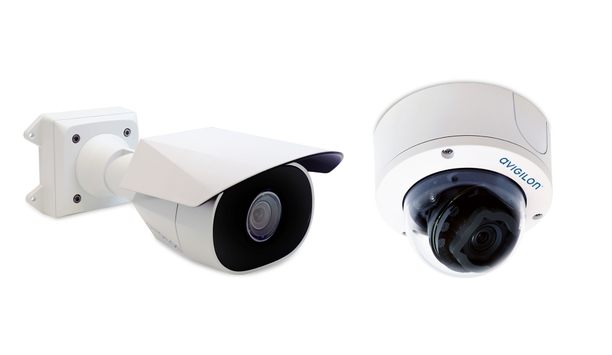 Avigilon Corporation launches H5SL camera line with patented HDSM SmartCodec technology
Avigilon Corporation, a Motorola Solutions company, has announced the launch of its Avigilon H5SL camera line. H5SL camera The H5SL camera is simple and intuitive to install, with a modular design that easily snaps into a variety of base options, helping users to get up and running in minutes. End-users have the flexibility to choose from various lens types, including a new long-range lens that allows them to see with more clarity at farther distances, while audio and input and output connections help them configure actions and alarms for efficient event response. Patented HDSM SmartCodec technology Patented HDSM SmartCodec technology saves on both storage and network bandwidth, helping keep internet connectivity costs down. American-made, built with North American expertise and globally sourced materials, Avigilon stands behind the quality of its H5SL cameras with a 5-year, industry-leading warranty. The H5SL camera line also incorporates Avigilon Unusual Motion Detection "We built our H5SL camera to create a versatile and cost-effective security solution for our customers," said John Kedzierski, senior vice president, Video Security Solutions at Motorola Solutions. "With value and simplicity at the heart of this camera line, our customers will enjoy the ease of installation, flexible design features and various lens options the H5SL offers them." Avigilon Unusual Motion Detection The H5SL camera line also incorporates Avigilon Unusual Motion Detection, an advanced artificial intelligence technology that can be used to notify operators of unusual events that might otherwise have been missed, helping to improve situational awareness and effectively monitor more cameras. The H5SL is offered in 1.3, 2, 3 and 5 MP resolution models and is now available for order. For more information on product availability, customers can come see the live product demonstration at GSX 2019, Booth #723 from September 10 to 12 at McCormick Place in Chicago, USA.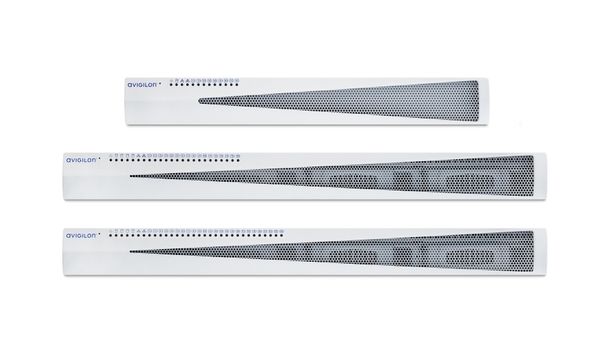 Avigilon Corporation's announces Third Generation High Definition Video Appliance
The Third Generation HDVA is designed to reduce the cost and complexity of video security by simplifying deployment and maintenance. Its all-in-one solution includes an Avigilon Control Center (ACC) server, a managed network switch, a storage server and an ACC™ Client workstation for local video access. Video Management Software A flexible licensing structure provides the option to choose any edition and number of ACC licenses and pre-loaded video management software, helping to reduce the total cost of ownership for end-users. The new HDVA is built with the latest generation of Intel® processors and up-to-date components to help ensure a long life expectancy and high reliability. It is backed by Avigilon's 3 year warranty that can be extended to a maximum of 5 years. Reliability And Field Serviceability "Our Third Generation HDVA was completely re-designed with reliability and field serviceability as our top priority," said Hamish Dobson, senior director of Product Management at Avigilon. "We built this product to bring business owners a cost-effective solution while providing high performance and reliability." Features of the Third Generation HDVA include: Field replaceable PSU and hard drives (8/16/24-port) Data protection on pro models that safeguards stored video data in the event of a hard disk drive failure Industrial design that streamlines in-field service for a longer lifespan and makes this Avigilon's quietest appliance yet The Third Generation HDVA is available for order. Live product demonstration can be seen at GSX 2019, Booth #723 from September 10 to 12 at McCormick Place in Chicago, USA.
Featured white papers
Physical security supports a future-proof cyber security strategy
Download
Combining systems intelligence and human insight for superior security
Download
Three reasons for adopting open architecture access control solutions
Download