Avigilon CCTV Consoles, racks & desks
(1)
Browse CCTV Consoles, racks & desks
CCTV consoles, racks & desks products updated recently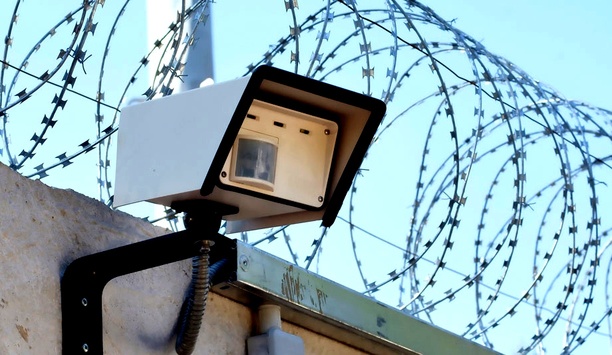 5 key ways to ensure end-to-end perimeter protection
Critical infrastructure facilities that must secure large areas with extended outer boundary and numerous entry points, present a particularly difficult challenge when it comes to perimeter protection. As such, true end-to-end perimeter protection calls for the utilisation of a sophisticated, multi-layered solution that is capable of defending against anticipated threats. Integrated systems that incorporate thermal imaging, visible cameras, radar and strong command and control software are crucial for covering the various potential areas of attacks. Let's look at these technologies and the five key functions they enable to achieve an end-to-end solution that provides intrusion detection, assessment and defense for the perimeter. 1. Threat recognition The first step in effectively defending against a threat is recognising that it's there. By combining state-of-the-art intrusion detection technologies, facilities can arm themselves with a head start against possible intruders. An exceptionally important aspect of effective perimeter protection is the ability to conduct 24-hour surveillance, regardless of weather conditions, environmental settings, or time of day. Visible cameras do not perform as well in low light scenarios and inclement weather conditions. However, thermal imaging cameras can provide constant protection against potential intruders, regardless of visual limitations, light source or many environmental factors. In fact, facilities such as power stations located near bodies of water can use thermal cameras to create what is known as a "thermal virtual fence" in areas where they are unable to utilise the protection of a physical fence or wall. Deterring suspicious activity can be achieved through real-time two-way audio, a simple but powerful tool Critical infrastructure applications require not only continuous video surveillance and monitoring, but also a solution that yields highly reliable intrusion detection, with fewer false alarms. This need makes advanced video analytics a must for any adequate surveillance system. Features like dynamic event detection and simplified data presentation are game changing in supporting accurate intrusion analysis and facilitating a proactive response. Advanced analytics will provide multiple automated alarm notification options, including email, edge image storage, digital outputs or video management software (VMS) alarms. Incorporating high quality, unique and adaptive analytics can virtually eliminate false alarms, allowing security personnel to respond more efficiently and effectively, while also lowering overall cost for the end user. While surveillance technologies such as radar, thermal imaging and visible cameras, or video analytics work well on their own, utilising all of these options together provides an advanced perimeter detection system. For example, ground surveillance radar can detect possible threats beyond the fence line as they approach and send a signal to pan-tilt-zoom (PTZ) cameras, triggering them to slew to a specific location. From there, embedded analytics and visible cameras can further identify objects, notify authorised staff, and collect additional evidence through facial recognition or high-quality photos. 2. Automatic response systems Once an intrusion attempt is discovered, it is important to act fast. Organising a response system that can initiate actions based on GPS location data, such as the slewing of PTZ cameras, automated intruder tracking or activated lighting sensors, greatly increases staff's situational awareness while easing their workload. For instance, thermal imagers deployed in conjunction with video analytics can be used to generate an initial alarm event, which can then trigger a sequence of other security equipment and notifications for personnel to eventually respond to. Having all of this in place essentially lays the entire situation out in a way that allows responders to accurately understand and evaluate a scene. Power stations located near bodies of water can use thermal cameras to create a "thermal virtual fence" in areas where they are unable to utilise the protection of a physical fence or wall 3. Deterring suspicious activity After the designated auto-response mechanisms have activated and done their job, it is time for responders to acknowledge and assess the situation. From here, authorised personnel can take the next appropriate step toward defending against and delaying the threat. Deterring suspicious activity can be achieved through real-time two-way audio, a simple but powerful tool. Often, control room operators can diffuse a situation by speaking over an intercom, telling the trespasser that they are being watched and that the authorities have been notified. This tactic, known as 'talk down', also allows officers to view the intruder's reaction to their commands and evaluate what they feel the best next step is. If individuals do not respond in a desired manner, it may be time to take more serious action and dispatch a patrolman to the area. 4. Delay, defend, dispatch and handle The possible danger has been identified, recognised and evaluated. Now it is time to effectively defend against current attacks and slow down both cyber and physical perpetrators' prospective efforts. Through the use of a well-designed, open platform VMS, security monitors can manage edge devices and other complementary intrusion detection and response technologies, including acoustic sensors, video analytics, access control and radio dispatch. A robust VMS also enables operators to control functions such as video replay, geographical information systems tracking, email alerts and hand-off to law enforcement. With the right combination of technologies, facilities can take monitoring and evidence collection to the next level The primary purpose of the delay facet of the overall perimeter protection strategy is to stall an attempted intrusion long enough for responders to act. Access control systems play a key role in realising this objective. When a security officer sees a non-compliant, suspicious individual on the camera feed, the officer can lock all possible exits to trap them in one area all through the VMS. 5. Intelligence: Collect evidence and debrief More data and intelligence collected from an event equals more crucial evidence for crime resolution and valuable insight for protecting against future incidents. With the right combination of technologies, facilities can take monitoring and evidence collection to the next level. One innovative resource that has become available is a live streaming application that can be uploaded to smart phones and used for off-site surveillance. This app gives personnel the power to follow intruders with live video anywhere and allows operators to monitor alarm video in real-time. Geographic Information System (GIS) maps are computer systems utilised for capturing, storing, reviewing, and displaying location related data. Capable of displaying various types of data on one map, this system enables users to see, analyse, easily and efficiently. Multi-sensor cameras, possessing both visible and thermal capabilities, provide high-contrast imaging for superb analytic detection (in any light) and High Definition video for evidence such as facial ID or license plate capture. Integrating these two, usually separated, camera types into one helps to fill any gaps that either may normally have. Still, in order to capture and store all of this valuable information and more, a robust, VMS is required. Recorded video, still images and audio clips serve as valuable evidence in the event that a trial must take place to press charges. Control room operators can use data collection tools within their VMS to safely transfer video evidence from the field to the courtroom with just a few clicks of their mouse. More advanced video management systems can go a step further and package this data with other pertinent evidence to create a comprehensive report to help ensure conviction.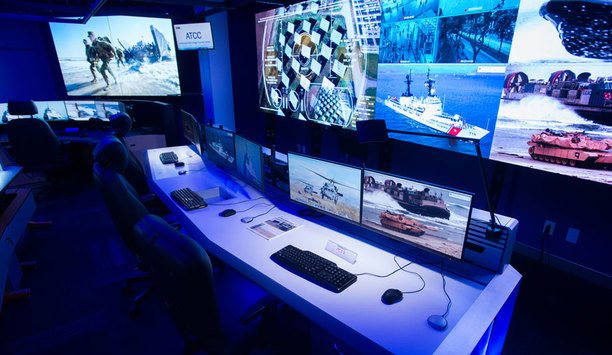 Not an afterthought: The significance of security control room aesthetics
Security control rooms should be functional and durable, and their aesthetics should incorporate matching colours that are conducive to a 24/7 operating environment—not too much contrast and easy on the eyes. Another factor driving aesthetics is an enterprise's desire to create a 'showpiece' to demonstrate a commitment to security for shareholders and other stakeholders. "Everyone wants to have a good-looking control room and a cost-effective design," says Matko Papic, Chief Technology Officer of Evans Consoles. Role of lighting and aesthetics in control rooms "Lighting is a critical factor for operators," adds Papic. Studies of control rooms have sought to address issues of circadian rhythms (physical, mental, and behavioural changes that a person undergoes over a 24-hour cycle, based on responses to light) and the impact of changing light colours throughout the day. Flexibility is key. Properly adjusted light can increase alertness at 2 a.m.; controlling the colour, tone and intensity of light can increase productivity any time of day. Evans Controls has experts who can do a lighting study of a room as part of construction services and consulting. Evans Controls has experts who can do a lighting study of a room as part of construction services and consulting Aesthetics, depending on the control room, can be very important, agrees Randy Smith, President of Winsted. His company accommodates aesthetics by using a variety of matching laminates, solid (Corian-type) surfaces, and sometimes real wood. They can put in a console with matching work surfaces, a credenza or other furnishings, or can even match existing décor in a facility. Customised tailored furnishing Security control rooms, often operating in glass enclosures, are often used to "make a statement" about the security of a facility, says Smith. Companies want the control rooms to be up-to-date, and have "cool designs." Sometimes they want to add a company logo to a work surface or side panels, or they want to employ corporate colours in the design. Winsted can customise its offerings to meet any such requirements, says Smith. In too many instances, the control room is an afterthought: They just install furniture that fits with the monitors. How the furnishings are tailored to the operator is often not considered, says Papic. He offers several other considerations: Will the furniture last the lifetime of the control room? How adaptable is a design to possible future changes, whether larger monitors, managing cables, or ability to reconfigure the console? Furniture should not be viewed as a transactional item; there are more issues to address beyond physically housing the equipment, says Papic. Read part 5 of our Control Rooms series here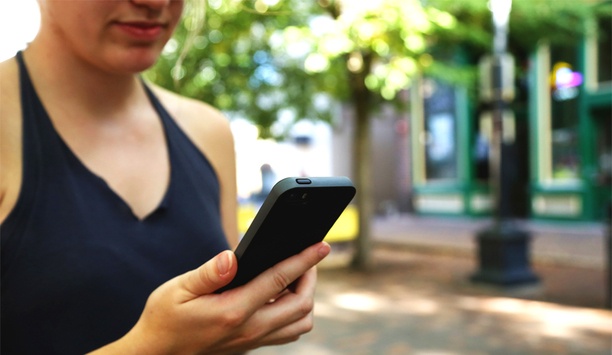 Mobile communications make the public an additional sensor on the field
Today, almost every employee carries with them a smart device that can send messages, capture, and record images and increasingly live-stream video and audio, all appended with accurate location and time stamping data. Provide a way for staff to easily feed data from these devices directly to the control room to report an incident and you have created a new and extremely powerful 'sensor', capable of providing accurate, verified, real-time multi-media incident information. You need only to watch the television when a major incident is being reported. The images are often from a witness at the scene who recorded it on their device. It is madness that it has until now been easier for people to share information around the world via Facebook and YouTube etc, in a matter of minutes, than it is to transmit it to those that need to coordinate the response. The public as an additional security and safety sensor In the UK, a marketing campaign designed by government, police and the rail industry is currently running. Aiming to help build a more vigilant network on railways across the country and raise awareness of the vital role the public can play in keeping themselves and others safe, the 'See It. Say It. Sorted' campaign urges train passengers and station visitors to report any unusual items by speaking to a member of rail staff, sending a text, or calling a dedicated telephone number. Essentially, the campaign is asking the public to be an additional safety and security sensor. However, with the help of the latest mobile app technology, it is possible to take things to a whole new level and this is being demonstrated by a large transport network in the US. This organisation recognised that the ideal place to begin its campaign of connecting smart devices to the control room as an additional sensor, was by engaging its 10,000 employees (incidentally, this is approximately twice the number of surveillance cameras it has). These employees have been encouraged to install a dedicated app on their mobile devices that enables them to transmit important information directly to the control room, as well as a panic button for their own safety. This data can be a combination of images, text, audio, video and even live-streaming, to not only make the control room aware of the situation but give them eyes and ears on the ground. For the control room operator, the insights being fed to them from this 'sensor' have arguably more value than any other as they provide pinpoint accurate and relevant information Combatting control room information overload For the control room operator, the insights being fed to them from this 'sensor' have arguably more value than any other as they provide pinpoint accurate and relevant information. For example, if an alert comes in about a fire on platform 3, the operator doesn't necessarily require any of the information from the other sensors, nor does he need to verify it's not a false alarm. He knows that the information received has been 'verified' in-person (it is also time and location stamped) and that there is an employee located in the vicinity of the incident, who they can now directly communicate with for a real-time update and to co-ordinate the appropriate response. Compare this to a 24/7 video stream from 5000 cameras. It is in stark contrast to the typical issue of sensors creating information overload. The employee only captures and transmits the relevant information, so in essence, the filtering of information is being done at source, by a human sensor that can see, hear, and understand what is happening in context. So, if an intruder is climbing over a fence you no longer need to rely on the alert from the perimeter alarm and the feed from the nearest camera, you simply send a patrol to the location based on what the person is telling you. Furthermore, if the control room is operating a Situation Management/PSIM system it will trigger the opening of a new incident, so when the operator receives the information they are also presented with clear guidance and support regarding how to best manage and respond to that particular situation. Transport networks are using staff and the public as additional safety and security sensors Application of roaming smart sensors To be clear, this is not to suggest that we no longer need these vitally important sensors, because we do. However, one major reason that we have so many sensors is because we cannot have people stationed everywhere. So, in the case of the US transit company, it has been able to add a further 10,000 roaming smart sensors. This can be applied to other industries such as airports, ports, warehouse operations, stadiums, and arenas etc. Now, imagine the potential of widening the scope to include the public, to truly incorporate crowdsourcing in to the day-to-day security function. For example, in May, it was reported that West Midlands Police in the UK would be piloting an initiative that is asking citizens to upload content relating to offences being committed. Leveraging existing hardware infrastructure Typically, when introducing any form of new security sensor or system, it is expected to be an expensive process. However, the hardware infrastructure is already in place as most people are already in possession of a smart device, either through work or personally. What's more, there is typically an eager appetite to be a good citizen or employee, just so long as it isn't too much of an inconvenience. Innovations in smart mobile devices has moved at such a pace that whilst many security professionals debate if and how to roll-out body-worn-cameras, members of the public are live-streaming from their full HD and even 4K ready phones. The technology to make every employee a smart sensor has been around for some time and keeps getting better and better, and it is in the pockets of most people around the world. What is different now is the potential to harness it and efficiently bring it in to the security process. All organisations need to do is know how to switch it on and leverage it.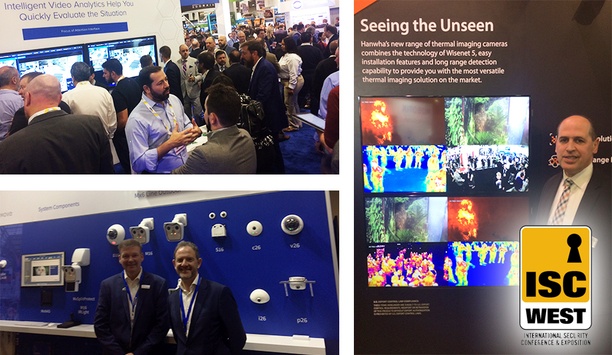 ISC West 2019 day one: Evolutionary products the main highlight
Delivering on high expectations, the first day of ISC West 2019 kicked off with a crowded Sands Expo Center and exhibitors putting forward their best new technologies. Developments seemed more evolutionary than revolutionary, but attendees quickly found plenty of interest. Thermal cameras Hanwha Techwin also showed off a new Android camera that can deploy new apps The largest booth at ISC West, Hanwha Techwin, remained crowded throughout the first day as attendees checked out the company's eight new thermal cameras offering features such as pan-tilt-zoom, H.265 encoding to minimise storage needs, VGA resolution and detection of temperature changes, all built on Hanwha Techwin's Wisenet chip. There is also a new 5-megapixel version of Hanwha's popular 2-megapixel multi-sensor camera, and a new panoramic camera; multi-sensor panoramic cameras 'stitch' the images together rather than just aligning them. Hanwha Techwin also showed off a new Android camera that can deploy new apps developed as part of the Korean company's role as a founding member of Open Security & Safety Alliance (OSSA). Avigilon's H5 series Avigilon is introducing a new line of cameras — the H5 series — with improved imaging and designed to provide deep learning/neural network processing at the edge. Improvements to video analytics will enable the cameras to track multiple moving objects simultaneously in a field of view and to track objects more accurately. More granularity enables better differentiation among types of vehicles, and the cameras enable more detailed data to be pulled from video. The improved analytics engine will also support better face detection and recognition. Operators can view the dashboard and react to information provided in a more digestible format The new version of Avigilon Control Center 7 (ACC7) software will apply principles of AI to enhance an operator's 'Focus of Attention' when monitoring live video. Video is fed into an AI engine that determines which events in the live footage are most worthy of an operator's attention. Monitoring live video can be a challenge for human operators, whose short attention spans undermine the best surveillance systems. Automation helps to direct that limited attention span to events most worthy of attention. A 'dashboard' displays clusters of cameras that are colour-coded to reflect the types of activity that are detected. Rather than watching video, operators can view the dashboard and react to information provided in a more digestible format. Clicking brings up the live video. Quantum Cloud Storage Platform Video storage is another area of innovation at ISC West. The Quantum Cloud Storage Platform is flexible for video surveillance and industrial IoT applications. The architecture is built from the ground up for video surveillance applications and can scale from five cameras to millions of cameras in a simple deployment model — no settings or configurations needed. Products range from a small 'mini-tower' configuration for a retail store or gas station up to rack-mount servers that can accommodate thousands of cameras. We make the storage piece so simple that you don't have to think about it" Quantum introduced the VS-Series in a range of server choices at ISC West. The hyperconverged and software-defined environment will support a combination of video management systems (VMS), along with access control, HVAC and lighting controls. Quantum worked with Johnson Controls to develop the products. "It's designed for an installer, not for an IT guru," says Jamie Lerner, Quantum's CEO, President and Chairman of the Board. "We make the storage piece so simple that you don't have to think about it." Quantum is showing its VS-Series publicly for the risk time at ISC West. S2's Magic Monitor LenelS2 is a newly coined name in the industry — resulting from a recent acquisition. The combination of Lenel and the acquired S2 is playing out to the benefit of both product lines. For example, Lenel's Blue Diamond mobile credentialing system can now be used along with the S2 Netbox hardware. Lenel's OnGuard is being combined into S2's Magic Monitor unified solution that combines video, access control, and digital messaging. OnGuard is also benefitting from Magic Monitor's graphics maps. The S2 Cumulus cloud-based service, focused on system health monitoring, is being applied to OnGuard. LenelS2 is also developing a full commercial access control as a service (ACaaS) offering The combined LenelS2 is stepping up with new solutions for frictionless access control, too. A 'phone as a badge' approach enables a door to be unlocked by a smart phone, even if it is in a pocket, locked and/or the app has not been opened. Another alternative is a 'shake to open' action that sends the credential to the nearest reader. LenelS2 is also developing a full commercial access control as a service (ACaaS) offering, which is being previewed at ISC Show and will be released commercially later in the year. Video surveillance product line Mobotix is expanding its MOVE video surveillance product line with six new models announced at the show and broadening its reach into new vertical markets. A solutions approach offers both end-to-end Mobotix systems and other systems offered in conjunction with technology partnerships displayed in the Mobotix booth. Top of the list of new verticals is education, and Mobotix's edge-based approach includes programmable logic built in so that 'technology can take over when the human element is the weakest.' Automated response is faster and 'seconds equal lives' during an emergency. In an education scenario, the Mobotix system acts as an Internet of Things (IoT) device that offers more functionality than other manufacturers' 'cameras.' There are 22 steps involved to ensure the cybersecurity of Mobotix products, reflecting a higher level of cybersecurity commitment Mobotix has thermal products that are also finding uses in a variety of verticals, from oil and gas to manufacturing process control. Mobotix systems that can detect defects in products in the manufacturing process are expanding usage in applications beyond the traditional 'security' industry. Cybersecurity Commitment Mobotix is looking at the market in a completely different way, redefining how their products can fit into a variety of scenarios, and with a focus on cybersecurity. There are 22 steps involved to ensure the cybersecurity of Mobotix products, reflecting a higher level of cybersecurity commitment than some other manufacturers. "There are so many features within our solutions, and we want to get the word out to the end users, so they understand the features," says Thomas Lausten, Mobotix CEO. "There is untapped potential."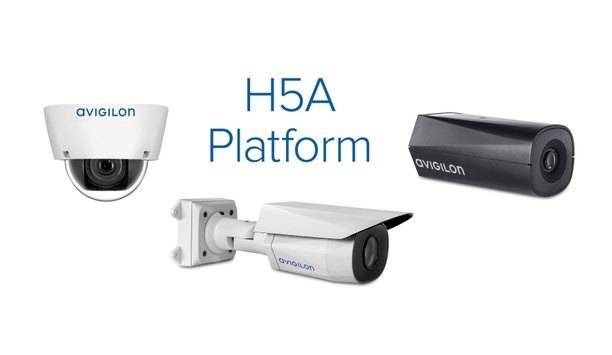 Avigilon Corporation to unveil its H5A camera line at ISC West 2019
Avigilon Corporation, a Motorola Solutions company, announces that it unveils its new, upcoming H5A camera line at ISC West 2019. As part of Avigilon's end-to-end platform, the versatile H5A camera line lays the foundation for Avigilon's next-generation of intelligent video solutions. The H5A camera line will offer expanded object classification analytics as well as detailed object detection and tracking in crowded scenes, empowering Avigilon Control Center (ACC) operators to detect, verify and act faster by bringing potentially critical events to the forefront of their attention. Advanced video analytics Avigilon's H5A camera line brings the next generation of neural network-based video analytic technologies and image processor features to market. Manufactured in North America, the H5A camera line will offer Avigilon's most advanced video analytics to date, leveraging ACC software features and AI technology to focus attention on what matters most, provide actionable information to users, and dramatically increase the effectiveness of security systems. Our H5A camera line marks the beginning of a new chapter of Avigilon's evolution" "Our H5A camera line marks the beginning of a new chapter of Avigilon's evolution," said James Henderson, Avigilon's president. "Built with state-of-the art deep learning algorithms, it is designed to recognise and classify different objects such as weapons and backpacks with incredible accuracy, helping bring a more proactive approach to security." H5A camera line The full H5A camera line is expected to launch in the latter half of 2019. For more information on product availability, please contact sales or come see the product demonstration at: ISC West 2019, Sands Expo and Convention Center booth 22031, in Las Vegas, USA, from April 10 to 12, 2019. The Security Event, NEC Hall 10 stand SE142, in Birmingham, United Kingdom, from April 9 to 11, 2019.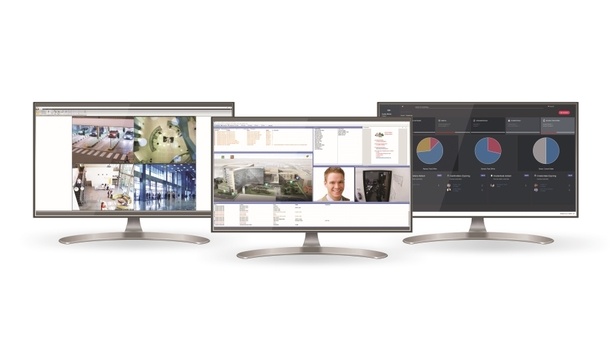 Maxxess Systems slated to exhibit advanced access, video and communications solutions for enhancing total situational awareness at ISC West 2019
Maxxess Systems, the innovator in security solutions that empower total situational awareness for security enterprises, is showcasing its unique portfolio of video, access control and communications platforms that provide users with the highest levels of system integration, management and incident response technology here at ISC West 2019 (booth # 6065). Solutions on display include the U.S. public debut of Maxxess InSite awareness and response coordination system, the enhanced eFusion security management software and Maxxess' MX+ web dashboard, the newly designed Ambit event management communications software, and a new Multi-Form Panic Solution that provides the lowest cost of entry for proactive protection. Access control and communications systems "Maxxess Systems transcend the capabilities of conventional video, access control and communications systems by empowering people and transforming security operations to deliver new levels of situational awareness and business intelligence," said Nancy Islas, President of Maxxess Systems. "By combining systems intelligence and human intelligence on our unique open architecture platforms and intuitive interfaces, Maxxess Systems offers powerful, scalable solutions that can help stop events from happening, and better control incidents from the moment they begin." The Maxxess solutions being demonstrated at ISC West 2019 include: The system combines 'system intelligence' and 'human intelligence' to detect and respond to unfolding events in real time Maxxess InSite Maxxess InSite awareness and response coordination system combines 'system intelligence' and 'human intelligence' to detect and respond to unfolding events in real time – all of which are queued, organised and displayed on a highly-intuitive user interface. Maxxess InSite enables early incident detection and action, allowing users to correlate data, improve response coordination, and deal with issues when they're small – before they become large and costly. Maxxess InSite features an open-architecture framework to accommodate virtually any security or business intelligence application with comprehensive functionality. Over 50 different leading manufacturers are already integrated into Maxxess InSite, providing more combined capabilities and functionality than any other cross-platform solution available. This allows Maxxess InSite to be configured for virtually any security and business intelligence application, using any combination of software and hardware to deliver a highly-customised solution with unparalleled efficiency. eFusion security management software eFusion security management software is a "system intelligence" solution that integrates and correlates data from surveillance, access control and various other physical security and facility operations' data onto a comprehensive monitoring and reporting dashboard. eFusion provides video and access system management and control capabilities along with alarm monitoring; remote access credentials tracking, authorisation, and de-authorisation; door/access status and more. eFusion can be deployed as a stand-alone management and control platform, or as a core component of Maxxess InSite. Advanced data processing New enhancements to eFusion include new Flow Control with auto expiration, and advanced data processing Proven globally in installations around the world, new enhancements to eFusion include new Flow Control with auto expiration, and advanced data processing. Flow Control allows users to configure the specific door(s) that must be used first to gain primary access to a facility with programmable timer setting. Advanced data processing correlates databases to accommodate complex relationship rules between the authoritative database and the Maxxess database. To further simplify user engagement with eFusion, Maxxess Systems' MX+ web dashboard has also been further enhanced with new features including: System-wide lockdown; video management system (VMS) integration; mobile cardholder management operations with badge printing; access control status indication in an easy-to-read graphical format and schedule configuration. Ambit event management communications software Ambit event management communications software provides real-time "human intelligence" for alerts, notifications and status assessment via users' smartphone and/or tablets, along with access control management. Ambit's extensive communications and access control functionality provides security management and first responders with the critical on-site information and access system management they need to best handle unpredictable crises. A cloud-based solution, Ambit can be deployed as a stand-alone communications platform, or as a core component of Maxxess InSite. New enhancements to Ambit include: a new app design for easier operation including: a new status update window; an easily accessible panic button; support for multiple photos from the field; the ability to assign reports to designated groups and/or individuals; enhanced filtering for target audiences to receive mass broadcasts; NC4 integration to external intelligence software to enhance information gathering; auto-location detection for event status posts; and a texting option for users without the app to receive relevant mass broadcasts. Maxxess Systems' new Multi-Form Panic Solution, provides the lowest cost of entry for proactive protection Multi-form Panic Solution Also featured is Maxxess Systems' new Multi-Form Panic Solution, which provides the lowest cost of entry for proactive protection. Available for implementation with any Maxxess System platform or as a stand-alone solution, the new Multi-Form Panic Solution can be configured on any mobile device, PC keyboard or wearable device. Maxxess Systems also continues to expand its roster of technology partners and integrations with the addition of: Mercury LP and MR62e controllers; OTIS Elevator Compass Overwatch; enhanced Milestone Systems' MIP and Geutebruck GeViScope integrations; as well as new integrations with salient systems, Avigilon, ISS (Intelligent Security Systems), Nedap and RemotePoint.
Featured white papers
Five things to consider for AI with video technology
Download
OSDP is the strongest access control for your business
Download
Preparing your organisation with quality situational awareness
Download