Browse CCTV Software
CCTV software products updated recently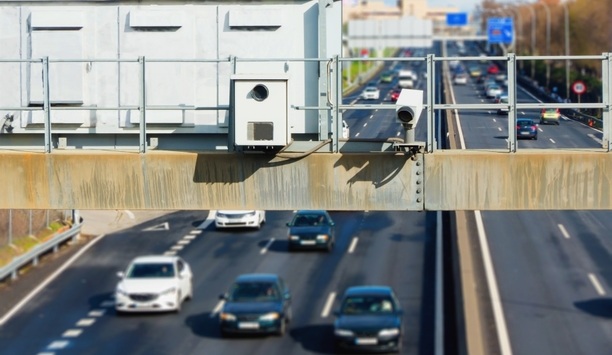 Integration of surveillance and video management solutions for safer cities
A deep native integration of Bosch cameras with software from ISS proactively catalyses the best in security and surveillance, while providing advanced intelligent video tools. ISS SecurOS provides intelligent enterprise video management solutions with emphasis on providing scalability and flexibility to meet the customer's needs. Deeply integrating built-in video analytics from Bosch cameras improves operator efficiency and situational awareness to manage complex environments. ISS SecurOS maximises camera performance for license plate recognition, face recognition, and container/train carriages recognition. The cameras meet the performance needs for advanced analytics, ensuring the success of projects and saving time, resources, and cost. The partnership has delivered multi-thousand-camera safe city deployments, industrial analytics solutions, and systems for large-scale transport providers. The usage of roads and parking lots can be managed more effectively by knowing the whereabouts of each vehicle License plate capture The usage of roads and parking lots can be managed more effectively by knowing the whereabouts of each and every vehicle. Operations managers are accountable for efficient logistical flows and effective use of roads and parking lots. Knowing the ins and outs of the transport infrastructure and what's going on at all times provides the knowledge required to ensure operations are running safely, efficiently and in compliance with the rules and laws. An important part of this comes from monitoring which vehicles are entering an area and ensuring they are allowed to be there. Capturing license plates of every vehicle moving in an area provides knowledge of traffic flows and usage patterns. Such a solution should also allow a customer to easily configure and manage monitoring preferences and permit easy data exchanges with other operational management systems and services to manage an infrastructure and logistics as a whole. Reliable license plate data Robust mechanical design of cameras ensures reliable 24/7 operation for many years even in harsh environments As transportation infrastructures are often operating around the clock, reliable vehicle identification data is required 24/7. This means that the cameras capturing this data should work in all lighting and weather conditions, for both slow- and fast-moving vehicles. Cameras must be built to produce usable images 24/7 in all weather conditions. For quality license plate recognition in both day and night, the cameras make use of supplementary infrared light. A special License Plate Recognition (LPR) mode, developed in collaboration with LPR software, delivers readable license plates even with glaring headlights and with fast moving vehicles. Robust mechanical design of cameras ensures reliable 24/7 operation for many years even in harsh environments. License Plate Capture solution The SecurOSTM AUTO system of ISS, when used with Bosch cameras, provides easy to deploy solutions for all of these requirements. It recognises license plates from many countries, manages and matches white, hot and blacklists and notifies the operator either in the GUI or through a messaging interface to other management systems. Additionally, the system can be used and managed as a standalone or embedded in other management systems on the premises.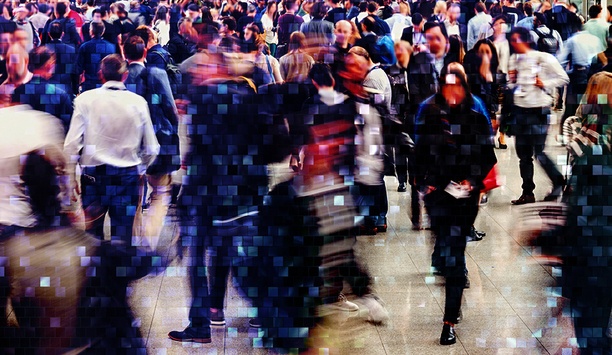 Artificial Intelligence (AI) in physical security systems: Trends and opportunities
If you've been paying attention over the last twelve months, you will have noticed that deep learning techniques and artificial intelligence (AI) are making waves in the physical security market, with manufacturers eagerly adopting these buzzwords at the industry's biggest trade shows. With all the hype, security professionals are curious to know what these terms really mean, and how these technologies can boost real-world security system performance. The growing number of applications of deep learning technology and AI in physical security is a clear indication that these are more than a passing fad. This review of some of our most comprehensive articles on these topics shows that AI is an all-pervasive trend that the physical security industry will do well to embrace quickly. Here, we examine the opportunities that artificial intelligence presents for smart security applications, and look back at how some of the leading security companies are adapting to respond to rapidly-changing expectations: What is deep learning technology? Machine Learning involves collecting large amounts of data related to a problem, training a model using this data and employing this model to process new data. Recently, there have been huge advances in a branch of Machine Learning called Deep Learning. This describes a family of algorithms based on neural networks. These algorithms are able to learn efficiently from example, and subsequently apply this learning to new data. Here, Zvika Ashani explains how deep learning technology can boost video surveillance systems. Relationship between deep learning and artificial intelligence With deep learning, you can show a computer many different images and it will "learn" to distinguish the differences. This is the "training" phase. After the neural network learns about the data, it can then use "inference" to interpret new data based on what it has learned. For example, if it has seen enough cats before, the system will know when a new image is a cat. In effect, the system "learns" by looking at lots of data to achieve artificial intelligence (AI). Larry Anderson explores how new computer hardware - the Graphic Processing Unit (GPU) – is making artificial intelligence accessible to the security industry. Improving surveillance efficiency and accuracy with AI Larry Anderson explains how the latest technologies from Neurala and Motorola will enable the addition of AI to existing products, changing an existing solution from a passive sensor to a device that is "active in its thinking." The technology is already being added to existing Motorola body-worn-cameras to enable police officers to more efficiently search for objects or persons of interest. In surveillance applications, AI could eliminate the need for humans to do repetitive or boring work, such as look at hours of video footage. Intelligent security systems overcome smart city surveillance challenges AI technology is expected to answer the pressing industry questions of how to use Big Data effectively and make a return on the investment in expensive storage, while maintaining (or even lowering) human capital costs. However, until recently, these expectations have been limited by factors such as a limited ability to learn, and high ongoing costs. Zvika Ashani examines how these challenges are being met and overcome, making artificial intelligence the standard in Smart City surveillance deployments. Combining AI and robotics to enhance security operations With the abilities afforded by AI, robots can navigate any designated area autonomously to keep an eye out for suspicious behaviour or alert first responders to those who may need aid. This also means that fewer law enforcement and/or security personnel will have be pulled from surrounding areas. While drones still require a human operator to chart their flight paths, the evolution of artificial intelligence (AI) is increasing the capabilities of these machines to work autonomously, says Steve Reinharz. Future of artificial intelligence in the security industry Contributors to SourceSecurity.com have been eager to embrace artificial intelligence and its ability to make video analytics more accurate and effective. Manufacturers predicted that deep learning technology could provide unprecedented insight into human behaviour, allowing video systems to more accurately monitor and predict crime. They also noted how cloud-based systems hold an advantage for deep learning video analytics. All in all, manufacturers are hoping that AI will provide scalable solutions across a range of vertical markets.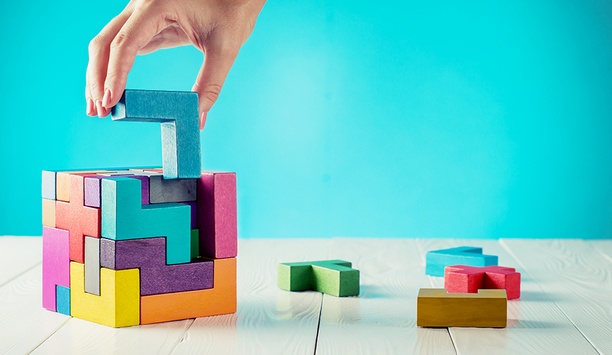 Open platform security solutions: Managing customer expectations
It's not hard to see why more and more locations are requesting security solutions that operate on an open system. Selecting products and platforms that utilise open standards—Session Initiation Protocol (SIP), HTTP, IEEE, RESTful APIs, etc.—provide additional levels of interoperability, scalability and versatility that give organisations the flexibility they want to be proactive with safety and security. Unfortunately, creating the right solution today isn't quite as simple as reading a product sheet or specification. In the past, end users frequently were forced to pick hardware and software products that were proprietary to each individual manufacturer, meaning pieces of technology often didn't have the ability to talk and interact with products that didn't also carry its brand name. In the future, all systems likely will be open in some form and will provide a litany of connectivity options with little-to-no additional development time and resources. But until that day is here, it is important to manage the expectations for stakeholders involved with the project appropriately, knowing that the current security landscape has not yet evolved to the point that all systems are truly open. The current security space can resemble its past almost as much as its future Consumer technology expectations To be fair, the end user's expectations are often set by what they see happening with consumer technology and not by what is currently available in the security marketplace. There, technological advancements can seem to happen overnight. The apps on your smartphone, for instance, perform almost instantaneous updates, even while you are not actively using it. As convenient as that may be with social media or gaming apps, this also can signal a system that regularly requires fixes and patches, a scenario that would not provide stakeholders with the advanced level of reliability that is demanded for adequate safety with commercial security products, in large part because it will expose locations to numerous liability issues. As a result, the current security space can resemble its past almost as much as its future. Decreased potential for compatibility Make no mistake, there are certainly many products available today that can easily integrate into open platforms, only in a more limited capacity. An IP desk phone, for example, could easily connect to another IP PBX system that can then place basic calls. But as the customer's demand for additional sophisticated options increases—diagnostics, event triggers, location identification, etc.—the potential for compatibility decreases. When it comes to security, this is due to the fact that two products or systems rarely expose similar functionality using the same technology or language. Take this example, for instance: Manufacturer A sells a product that contains Features X and Y; Manufacturer B offers one with Y and Z. The customer therefore assumes - or may even be sold - a solution where X, Y and Z can all be configured. Pairing the two may give you interoperability with Feature Y fairly easily (if they are implemented the same way), but X and Z will not happen without an additional investment that may be difficult to procure. It benefits all parties to have a common understanding of the project from the very beginning Many manufacturers offer a list of 'integration partners' they are compatible with, but may not match the end user's expectations Meeting end user expectations The devil, however, is in the details, a message that isn't always effectively communicated to end users. Excusing it all off with the old idiom 'It's all Greek to me' only sets up the project for potentially expensive revisions later on – costs that the integrator often has to eat. Therefore, it benefits all parties to have a common understanding of the project from the very beginning. Given the current state of the consumer marketplace, it is vital for integrators to understand the reality of the products they are considering before seeking out potential solutions. Many manufacturers offer a list of 'integration partners' they are compatible with, but these scenarios will carry a predefined scope that may not match the end user's expectations. Assessing compatibility To understand the full options available, a copy of a manufacturer's Software Development Kit (SDK) needs to be requested, which should include detailed information about the possibilities for integrations with their products. A third-party development firm or contractor is fully capable of providing the same level of work as the manufacturer From there, you can compare the devices being considered to see how compatible they are with one another. Finally, it is important to consider the practical implications of financing. If the end user is seeking features that are not currently possible, then additional development will need to be contracted in order to make it happen. Some manufacturers offer design services with developers who are acclimated to their platforms that can help expedite the learning curve. However, with the right SDK and a background in the platforms being used, a third-party development firm or contractor is fully capable of providing the same level of work as the manufacturer. To understand the full options available, a copy of a manufacturer's Software Development Kit (SDK) needs to be requested Considerations for security system integration To reiterate, any integration, no matter the scope, requires you to consider the following three questions: What does the end user want? What can the products do today? How can you bridge the gap? It is imperative that both integrators and end users take the time to do the homework required with those three key questions to ensure they are selecting a solution that will not only work tomorrow, but also provides an appropriate layer of protection for people and assets today. Each party involved in an integration project needs to understand what exactly is available from a hardware and software standpoint This also should help mitigate any confusion or frustration that may be experienced by the customer. As much as we all would like to believe that each and every feature available is a viable option that simply isn't feasible given the realities we face today. There will come a day when the technological advancements enjoyed by consumers around the world provide the type of experience that can be applied to security. Until that time arrives, though, each party involved in the project needs to understand what exactly is currently available from a hardware and software standpoint. The safety of everyone at that location depends on it.
Featured white papers
Powerful video surveillance protects Red Bull Racing
Download
Making your surveillance cyber secure
Download
Modern, flexible access control secures HafenCity University
Download