HID Access Control Readers
(257)
Browse Access Control Readers
Access control reader products updated recently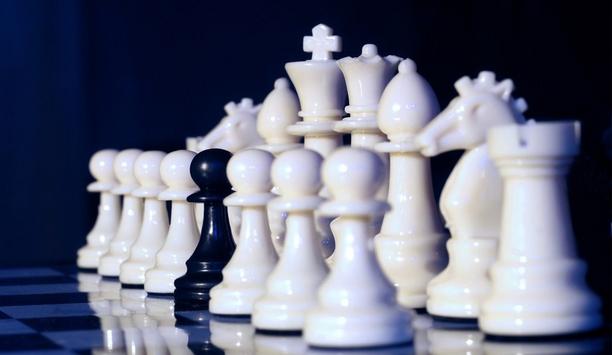 Insider threats are on the rise – even in the virtual workplace
More than a year and a half after the COVID-19 pandemic began, countless workers are still doing their jobs remotely rather than from their offices. While there are many positives to working from home, there can also be some negatives at play like nefarious actors taking advantage of the tools and connections that employees use in work from home environments. Insider threats, a security risk that comes from within the organisation, are posing a major security problem for businesses. This is partially due to the widespread use of social media, encrypted communication platforms, and other tools. Now more than ever insider threats need to be identified, thwarted, and prevented. Social distancing policies When social distancing policies and mandates began keeping people apart, many turned to social media to stay connected. While social networking tools have provided a positive outlet and a way for people to feel more connected, these platforms have also become a hotspot for insider targeting because they provide a way to propagate disinformation and target individuals likely to be receptive to it. The ideal mark for an insider threat is someone who is active on social media Even more so, they have provided a means to develop relationships with organisational insiders and socialise with them. The ideal mark for an insider threat is someone who is active on social media, has sufficient access to sensitive information, lacks supervision in their day-to-day work, and works remotely. As the relationship develops, through the process of grooming, an employee can become more likely to disregard company policies and commitments. Disregarding company policies One reason insiders might act against their own organisation involves monetary gain. The pressures of the pandemic have led to record levels of unemployment and financial strain for millions of Americans. Financial issues can include struggling to pay for childcare, supporting family obligations, paying rent and more. Those who find themselves in a financial bind might not just act against their own company but could also more easily fall victim to a threat. Another reason that insiders act is that they may be disgruntled. Insiders may hold a grudge because they were passed over for promotion, were given an unsatisfactory performance rating, or they may be facing termination. While just one of these factors may not be a trigger to involve the company's security team, any combination of these factors along with a change in the employee's demeanour or behaviour should serve as a red flag to pay closer attention to the situation. Potentially malicious insiders Sending confidential information to an unsecured location in the cloud exposes the organisation to risk Another challenge employers face directly relates to the somewhat limited supervision of employees who work remotely. In this situation, identifying potentially malicious insiders is more difficult, largely because face-to-face interactions are limited. When the pandemic began, many companies shifted their primary areas of focus to keeping the business viable, which is understandable. However, with this shift of focus, less attention may have been paid to security issues. The proactive company will have ensured their employees are aware of the following: Steps they should take to ensure their devices -- both company-issued and personal -- are secured at all times. Sending confidential information to an unsecured location in the cloud exposes the organisation to risk. Breaking security policies to simplify tasks is prohibited. Ensuring their devices are updated with the latest security patches. A failure in any of these areas can produce an environment ripe for malicious insider activity. Cyber security teams This multidisciplinary group can lead the initiatives that are paramount to keeping the company secure The insider threat is an organisational threat and so it is most effectively addressed from a holistic perspective. Stakeholders from different parts of the organisation need to be at the table to understand and address such threats. An effective team includes personnel from the legal, human resources, communications, and physical and cyber security teams. This multidisciplinary group can lead the initiatives that are paramount to keeping the company and its employees secure. Conduct a risk assessment of the company's security processes or a threat assessment to the company's people or assets. No organisation is without some level of vulnerability, so identify the most critical assets, information, and systems; identify those who have access to these critical assets; and build controls around them to provide extra security. Delivering refresher training Build a training program to help employees and management identify concerning behaviours. Educate staff about insider threat indicators and provide instructions for how to report concerns. Require employees to complete training and deliver refresher training and updates throughout the year. Training on this matter is not a one-and-done situation. Ensure there is an impartial and confidential process in place for employees to report possible insider threats. Employees need to trust that if they report concerns about behaviours or actions on the part of a fellow employee, their information will be handled discreetly and if warranted, acted upon. Write a communications strategy clearly defining the process for relaying insider threat incidents. An effective plan lays out what information and when this information should be shared with specific individuals and to the broader community, who has authority to communicate sensitive information, and how the information should be disseminated. Remote working challenges Establish a check-in process for managers and their direct reports to enable a means for employees to share concerns and for managers to identify challenges or opportunities to assist employees working in the virtual environment. Make an EAP (employee assistance program) readily available to employees. Ensure they understand how to access their EAP and assure them that contacting the EAP will not have a negative impact on their career or growth potential. Providing venues for employees to share their concerns and talk with trained staff can greatly help organisations navigate insider threats and general remote working challenges. Security risk environment The virtual workplace has created a serious security risk environment for companies in which employees who would not normally engage in insider threats become more vulnerable to them. Through new technologies and possibly due to new financial hardships, those looking to harm an organisation are out there, searching for opportunities to strike. It is leadership's responsibility to take proactive action to ensure their employees are aware of the possibility of insider threats, the seriousness with which management views them, and the resources available should someone fall victim. It is everyone's responsibility to remain vigilant.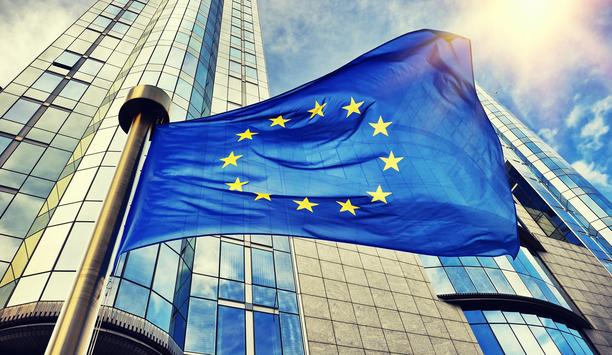 The EU called for a ban on police use of facial recognition but not commercial use. Why?
Recently, the European Parliament called for a ban on police use of facial recognition. In the US, too, some cities have restricted police use of facial recognition. The first question that comes to mind is - why ban police from using technology that is allowed to private companies? Point of difference The key difference between the way police use facial recognition and the way commercial facial recognition products work is that: The police get a picture of a suspect from a crime scene and want to find out: "Who is the person in the picture?" That requires as wide a database as possible. Optimally - photos and identities of all the people in the world. Commercial facial recognition products such as those used by supermarkets, football stadiums, or casinos answer different questions: "Is the person in the picture on the employees' list? Is the person in the picture on a watch-list of known shoplifters?" To answer these questions doesn't require a broad database but rather a defined list of employees or a watch-list of specific people against whom there is an arrest warrant or a restraining order. Use of facial recognition AnyVision helps organisations leverage facial recognition ethically to identify known persons of interest "Facial Recognition Apps Should Be Provided to the Police with an Empty Database". This is exactly the subject of the open letter sent by AnyVision, to the British Biometrics and Surveillance Camera Commissioner, Prof. Fraser Sampson, titled: "Facial Recognition Apps Should Be Provided to the Police with an Empty Database". AnyVision recently raised $235M from Softbank and another leading VCs is a visual AI platform company that helps organisations across the globe leverage facial recognition ethically to identify known persons of interest, including shoplifters, felons, and security threats. Ethical use of facial recognition AnyVision CEO Avi Golan wrote, "The ethical use of facial recognition is a thorny one and requires a nuanced discussion. Part of that discussion has to explain how facial recognition works, but, just as important, the discussion must also involve how the technology is used by police departments and what checks and balances are built into their processes." "We recommend building their watchlists from the ground up based on known felons, persons of interest, and missing persons. Some facial recognition solution providers have scrapped billions of photos and identities of people from social networks, usually without their consent." "Unfortunately, this method of facial recognition has justifiably angered privacy groups and data protection agencies around the globe and damaged the public trust in accuracy and reliability of facial recognition systems." Preventing invasion of citizen's privacy We believe an unjustified invasion of citizens' privacy can be prevented, false arrests can be reduced" "We believe that lists of suspects should be limited and justified. In this way, unjustified invasion of citizens' privacy can be prevented, false arrests can be reduced and public confidence in technology can be increased." Golan added: "AnyVision is willing to share its industry insights and best practices from our vast research experience with leading global players, including name-brand retailers, global hospitality and entertainment companies, and law enforcement agencies from around the world." Balancing public order and crime prevention "If the regulations set forth by Surveillance Camera Code of Practice are committed to the principles outlined above, then law enforcement agencies can strike the right balance between the need to maintain public order and prevent crime with the rights of every person to privacy and non-discrimination before the law." Recently Clearview AI CEO told Wired; the company has scraped 10 billion photos from the web - 3 times more than was previously known.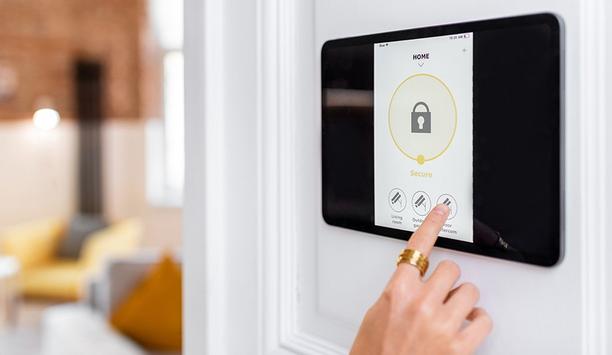 Access the right areas - Making a smart home genius with biometrics
Household adoption of smart home systems currently sits at 12.1% and is set to grow to 21.4% by 2025, expanding the market from US$ 78.3 billion to US$ 135 billion, in the same period. Although closely linked to the growth of connectivity technologies, including 5G, tech-savvy consumers are also recognising the benefits of next-generation security systems, to protect and secure their domestic lives. Biometric technologies are already commonplace in our smartphones, PCs and payment cards, enhancing security without compromising convenience. Consequently, manufacturers and developers are taking note of biometric solutions, as a way of levelling-up their smart home solutions. Biometrics offer enhanced security As with any home, security starts at the front door and the first opportunity for biometrics to make a smart home genius lies within the smart lock. Why? Relying on inconvenient unsecure PINs and codes takes the 'smart' out of smart locks. As the number of connected systems in our homes increase, we cannot expect consumers to create, remember and use an ever-expanding list of unique passwords and PINs. Indeed, 60% of consumers feel they have too many to remember and the number can be as high as 85 for all personal and private accounts. Biometric solutions strengthen home access control Biometric solutions have a real opportunity to strengthen the security and convenience of home access control Doing this risks consumers becoming apathetic with security, as 41% of consumers admit to re-using the same password or introducing simple minor variations, increasing the risk of hacks and breaches from weak or stolen passwords. Furthermore, continually updating and refreshing passwords, and PINs is unappealing and inconvenient. Consequently, biometric solutions have a real opportunity to strengthen the security and convenience of home access control. Positives of on-device biometric storage Biometric authentication, such as fingerprint recognition uses personally identifiable information, which is stored securely on-device. By using on-device biometric storage, manufacturers are supporting the 38% of consumers, who are worried about privacy and biometrics, and potentially winning over the 17% of people, who don't use smart home devices for this very reason. Compared to conventional security, such as passwords, PINs or even keys, which can be spoofed, stolen, forgotten or lost, biometrics is difficult to hack and near impossible to spoof. Consequently, homes secured with biometric smart locks are made safer in a significantly more seamless and convenient way for the user. Biometric smart locks Physical access in our domestic lives doesn't end at the front door with smart locks. Biometrics has endless opportunities to ease our daily lives, replacing passwords and PINs in all devices. Biometric smart locks provide personalised access control to sensitive and hazardous areas, such as medicine cabinets, kitchen drawers, safes, kitchen appliances and bike locks. They offer effective security with a touch or glance. Multi-tenanted sites, such as apartment blocks and student halls, can also become smarter and more secure. With hundreds of people occupying the same building, maintaining high levels of security is the responsibility for every individual occupant. Biometric smart locks limit entry to authorised tenants and eliminate the impact of lost or stolen keys, and passcodes. Furthermore, there's no need for costly lock replacements and when people leave the building permanently, their data is easily removed from the device. Authorised building access Like biometric smart locks in general, the benefits extend beyond the front door Like biometric smart locks in general, the benefits extend beyond the front door, but also throughout the entire building, such as washing rooms, mail rooms, bike rooms and community spaces, such as gyms. Different people might have different levels of access to these areas, depending on their contracts, creating an access control headache. But, by having biometric smart locks, security teams can ensure that only authorised people have access to the right combination of rooms and areas. Convenience of biometric access cards Additionally, if building owners have options. The biometric sensors can be integrated into the doors themselves, thereby allowing users to touch the sensor, to unlock the door and enter. Furthermore, the latest technology allows biometric access cards to be used. This embeds the sensor into a contactless keycard, allowing the user to place their thumb on the sensor and tap the card to unlock the door. This may be preferable in circumstances where contactless keycards are already in use and can be upgraded. Smarter and seamless security In tandem with the growth of the smart home ecosystem, biometrics has real potential to enhance our daily lives, by delivering smarter, seamless and more convenient security. Significant innovation has made biometrics access control faster, more accurate and secure. Furthermore, today's sensors are durable and energy efficient. With the capacity for over 10 million touches and ultra-low power consumption, smart home system developers no longer have to worry about added power demands. As consumers continue to invest in their homes and explore new ways to secure and access them, biometrics offers a golden opportunity for market players, to differentiate and make smart homes even smarter.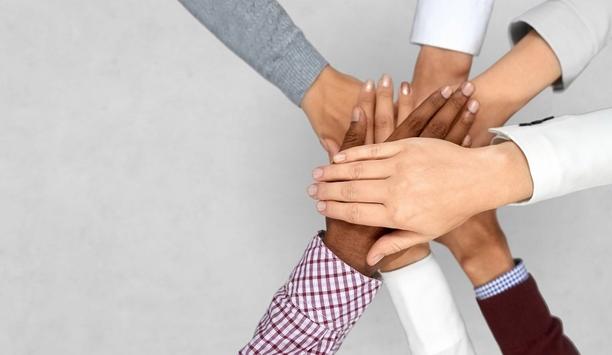 How should the security industry promote diversity?
Diversity in a company's workforce is arguably more important now than ever. Societal awareness of the importance of diversity has grown, and many people see diversity as an important factor that reflects positively (or negatively) on a company's culture and image in the marketplace. We asked this week's Expert Panel Roundtable: What should the security industry do to promote workplace diversity?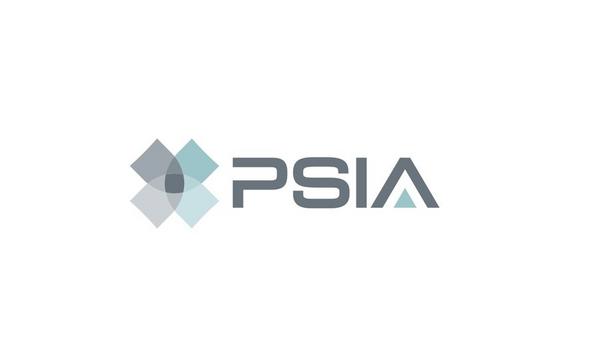 PSIA approves the Secure Credential Interoperability (SCI) 1.0 specification
The Physical Security Interoperability Alliance (PSIA) announces it has approved the Secure Credential Interoperability (SCI) 1.0 specification. The PSIA has been working with a broad group of industry pioneers in the access control industry to come up with this specification, which is likely to have a significant influence on the future of secure mobile credentials. Mohammad Soleimani, the Chief Technology Officer of Kastle Systems and the Chairman of the SCI Work Group, introduced this concept to the organisation in 2020 and has had a strong influence in engaging other companies in its development. Compatible secure credential "A standard for secure mobile credentials has been long overdue in the industry. SCI relies on established standards and the Public Key Infrastructure, to provide a simple, but elegant solution," said Soleimani. SCI addresses the need for a universally compatible secure credential for the physical access control industry in the form of cards, fobs, mobile devices, and wearables. Progress has been dramatic, with the technology being demonstrated at a PSIA technical meeting in August featuring apps from IDEMIA and Johnson Controls and a Kastle reader developed by WaveLynx. "It has been our mission from day one, to drive secure credentials and interoperability into the market" said Laurie Aaron, Executive Vice President at WaveLynx Technologies Corp. "Joining PSIA to collaborate and execute on a standard that is made available to all, has been a fast track to mission success." Different mobile platforms The SCI specification helps the industry to take steps towards the last mile of credential evolution" One of the important characteristics of SCI is its interoperability across different mobile platforms including iOS and Android or devices with the ability to generate ephemeral key pair, which can be communicated over various protocols such as BLE (Bluetooth Low Energy), NFC (Near Field Communication), and UWB (Ultra-wide band). "The SCI specification helps the industry to take steps towards the last mile of credential evolution where interoperability of credentials can exist. The simplicity of the use of a public key leveraging standards and best practices ensure a secure and open way to manage credentials that takes proprietary out of the picture." says Jason Ouellette, the Head of Technology and Business Innovation for Johnson Controls Access Control and Video Solutions business. Security industries' efforts Participants in the spec development include, ASSA ABLOY, Deister Electronics, Farpointe Data (a dormakaba company), HID, IDEMIA, Kastle Systems, LenelS2, rf IDEAS, SentryCard, Siemens, and Johnson Controls. "This is an important milestone in the security industries' efforts to enable flexible, interoperable and scalable solutions," states Peter Boriskin, Chief Technology Officer for ASSA ABLOY Opening Solutions Americas. "It will be essential to consider how this and other standards apply across various industries, and how current and emerging standards impact each other."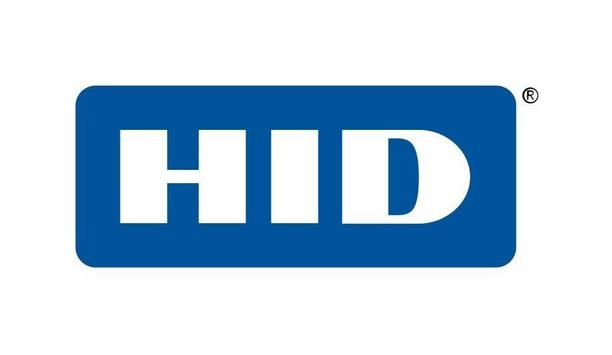 HID Global announces LinTRAK XS, its smallest, high-performance RFID UHF tag for textile identification and tracking applications
HID Global, the pioneer in trusted identity and RFID tracking solutions announced the release of LinTRAK XS, its extra small RFID UHF RAIN transponders designed for discreet insertion into small textile items. HID Global is a pioneer in trusted identity and RFID tracking solutions. The company has extended its LinTRAK ultra-high frequency (UHF) radiofrequency identification (RFID) tags for linen management to include an extra small form factor option, ideal for discreet attachment onto small textile products and personal clothing, such as nursing homes and care facilities, resident wear as well as dry-cleaning applications. High mechanical resistance Measuring only 30 x 10 millimeters and consisting of a soft and thin polyester label compliant with Oeko-Tex Standard 100 Level 1, LinTRAK XS is specifically designed to be discreetly and seamlessly affixed onto small textile products and personal clothing used in health care and hospitality applications. The smaller dimension allows LinTRAK XS to be easily sewn directly on the product, in a hem, or fixed under a thermo-adhesive patch. LinTRAK XS is designed with the latest generation of integrated circuit (IC) Impinj's Monza M730. In addition, it provides exceptional mechanical resistance and read performance in high-density environments where several tagged items are densely packed together. Features include heat-sealing capability, usability in all types of magnetic resonance imaging systems, and reel form factor Track-and-trace solution When combining LinTRAK XS with HID Global's RFID hardware infrastructure and cloud linen management software, laundry professionals in nursing homes benefit from a complete linen and garment track-and-trace solution that prevents garment losses, a source of emotional value for elderly persons, optimises washing cycles, and improves efficiencies in distribution and inventory. The HID LinTRAK portfolio includes five popular RFID UHF tags designed to identify, track and manage laundry and textile assets efficiently through their lifecycle in hospitality, healthcare, and other commercial industries. Special features include heat-sealing capability, usability in all types of magnetic resonance imaging systems, and reel form factor to enable source-tagging during the linen manufacturing process. Availability LinTRAK XS UHF RFID tags are available globally.
Related white papers
10 top insights in access, cloud and more
Protecting dormitory residents and assets
Top 5 ways to ensure visitor safety and security