AMAG Access Control Readers
(48)
Browse Access Control Readers
Access control reader products updated recently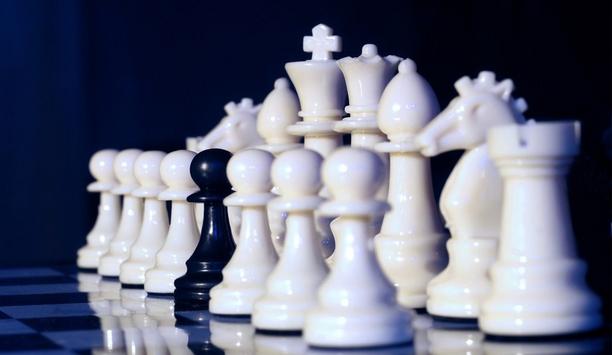 Insider threats are on the rise – even in the virtual workplace
More than a year and a half after the COVID-19 pandemic began, countless workers are still doing their jobs remotely rather than from their offices. While there are many positives to working from home, there can also be some negatives at play like nefarious actors taking advantage of the tools and connections that employees use in work from home environments. Insider threats, a security risk that comes from within the organisation, are posing a major security problem for businesses. This is partially due to the widespread use of social media, encrypted communication platforms, and other tools. Now more than ever insider threats need to be identified, thwarted, and prevented. Social distancing policies When social distancing policies and mandates began keeping people apart, many turned to social media to stay connected. While social networking tools have provided a positive outlet and a way for people to feel more connected, these platforms have also become a hotspot for insider targeting because they provide a way to propagate disinformation and target individuals likely to be receptive to it. The ideal mark for an insider threat is someone who is active on social media Even more so, they have provided a means to develop relationships with organisational insiders and socialise with them. The ideal mark for an insider threat is someone who is active on social media, has sufficient access to sensitive information, lacks supervision in their day-to-day work, and works remotely. As the relationship develops, through the process of grooming, an employee can become more likely to disregard company policies and commitments. Disregarding company policies One reason insiders might act against their own organisation involves monetary gain. The pressures of the pandemic have led to record levels of unemployment and financial strain for millions of Americans. Financial issues can include struggling to pay for childcare, supporting family obligations, paying rent and more. Those who find themselves in a financial bind might not just act against their own company but could also more easily fall victim to a threat. Another reason that insiders act is that they may be disgruntled. Insiders may hold a grudge because they were passed over for promotion, were given an unsatisfactory performance rating, or they may be facing termination. While just one of these factors may not be a trigger to involve the company's security team, any combination of these factors along with a change in the employee's demeanour or behaviour should serve as a red flag to pay closer attention to the situation. Potentially malicious insiders Sending confidential information to an unsecured location in the cloud exposes the organisation to risk Another challenge employers face directly relates to the somewhat limited supervision of employees who work remotely. In this situation, identifying potentially malicious insiders is more difficult, largely because face-to-face interactions are limited. When the pandemic began, many companies shifted their primary areas of focus to keeping the business viable, which is understandable. However, with this shift of focus, less attention may have been paid to security issues. The proactive company will have ensured their employees are aware of the following: Steps they should take to ensure their devices -- both company-issued and personal -- are secured at all times. Sending confidential information to an unsecured location in the cloud exposes the organisation to risk. Breaking security policies to simplify tasks is prohibited. Ensuring their devices are updated with the latest security patches. A failure in any of these areas can produce an environment ripe for malicious insider activity. Cyber security teams This multidisciplinary group can lead the initiatives that are paramount to keeping the company secure The insider threat is an organisational threat and so it is most effectively addressed from a holistic perspective. Stakeholders from different parts of the organisation need to be at the table to understand and address such threats. An effective team includes personnel from the legal, human resources, communications, and physical and cyber security teams. This multidisciplinary group can lead the initiatives that are paramount to keeping the company and its employees secure. Conduct a risk assessment of the company's security processes or a threat assessment to the company's people or assets. No organisation is without some level of vulnerability, so identify the most critical assets, information, and systems; identify those who have access to these critical assets; and build controls around them to provide extra security. Delivering refresher training Build a training program to help employees and management identify concerning behaviours. Educate staff about insider threat indicators and provide instructions for how to report concerns. Require employees to complete training and deliver refresher training and updates throughout the year. Training on this matter is not a one-and-done situation. Ensure there is an impartial and confidential process in place for employees to report possible insider threats. Employees need to trust that if they report concerns about behaviours or actions on the part of a fellow employee, their information will be handled discreetly and if warranted, acted upon. Write a communications strategy clearly defining the process for relaying insider threat incidents. An effective plan lays out what information and when this information should be shared with specific individuals and to the broader community, who has authority to communicate sensitive information, and how the information should be disseminated. Remote working challenges Establish a check-in process for managers and their direct reports to enable a means for employees to share concerns and for managers to identify challenges or opportunities to assist employees working in the virtual environment. Make an EAP (employee assistance program) readily available to employees. Ensure they understand how to access their EAP and assure them that contacting the EAP will not have a negative impact on their career or growth potential. Providing venues for employees to share their concerns and talk with trained staff can greatly help organisations navigate insider threats and general remote working challenges. Security risk environment The virtual workplace has created a serious security risk environment for companies in which employees who would not normally engage in insider threats become more vulnerable to them. Through new technologies and possibly due to new financial hardships, those looking to harm an organisation are out there, searching for opportunities to strike. It is leadership's responsibility to take proactive action to ensure their employees are aware of the possibility of insider threats, the seriousness with which management views them, and the resources available should someone fall victim. It is everyone's responsibility to remain vigilant.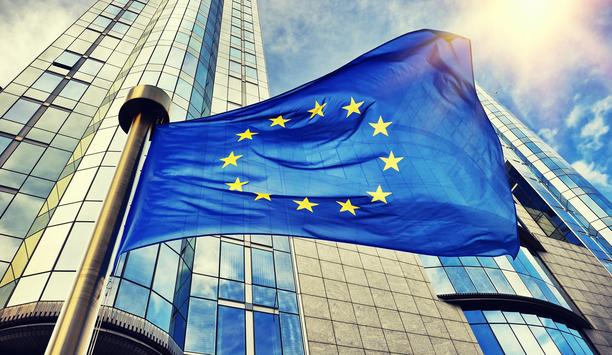 The EU called for a ban on police use of facial recognition but not commercial use. Why?
Recently, the European Parliament called for a ban on police use of facial recognition. In the US, too, some cities have restricted police use of facial recognition. The first question that comes to mind is - why ban police from using technology that is allowed to private companies? Point of difference The key difference between the way police use facial recognition and the way commercial facial recognition products work is that: The police get a picture of a suspect from a crime scene and want to find out: "Who is the person in the picture?" That requires as wide a database as possible. Optimally - photos and identities of all the people in the world. Commercial facial recognition products such as those used by supermarkets, football stadiums, or casinos answer different questions: "Is the person in the picture on the employees' list? Is the person in the picture on a watch-list of known shoplifters?" To answer these questions doesn't require a broad database but rather a defined list of employees or a watch-list of specific people against whom there is an arrest warrant or a restraining order. Use of facial recognition AnyVision helps organisations leverage facial recognition ethically to identify known persons of interest "Facial Recognition Apps Should Be Provided to the Police with an Empty Database". This is exactly the subject of the open letter sent by AnyVision, to the British Biometrics and Surveillance Camera Commissioner, Prof. Fraser Sampson, titled: "Facial Recognition Apps Should Be Provided to the Police with an Empty Database". AnyVision recently raised $235M from Softbank and another leading VCs is a visual AI platform company that helps organisations across the globe leverage facial recognition ethically to identify known persons of interest, including shoplifters, felons, and security threats. Ethical use of facial recognition AnyVision CEO Avi Golan wrote, "The ethical use of facial recognition is a thorny one and requires a nuanced discussion. Part of that discussion has to explain how facial recognition works, but, just as important, the discussion must also involve how the technology is used by police departments and what checks and balances are built into their processes." "We recommend building their watchlists from the ground up based on known felons, persons of interest, and missing persons. Some facial recognition solution providers have scrapped billions of photos and identities of people from social networks, usually without their consent." "Unfortunately, this method of facial recognition has justifiably angered privacy groups and data protection agencies around the globe and damaged the public trust in accuracy and reliability of facial recognition systems." Preventing invasion of citizen's privacy We believe an unjustified invasion of citizens' privacy can be prevented, false arrests can be reduced" "We believe that lists of suspects should be limited and justified. In this way, unjustified invasion of citizens' privacy can be prevented, false arrests can be reduced and public confidence in technology can be increased." Golan added: "AnyVision is willing to share its industry insights and best practices from our vast research experience with leading global players, including name-brand retailers, global hospitality and entertainment companies, and law enforcement agencies from around the world." Balancing public order and crime prevention "If the regulations set forth by Surveillance Camera Code of Practice are committed to the principles outlined above, then law enforcement agencies can strike the right balance between the need to maintain public order and prevent crime with the rights of every person to privacy and non-discrimination before the law." Recently Clearview AI CEO told Wired; the company has scraped 10 billion photos from the web - 3 times more than was previously known.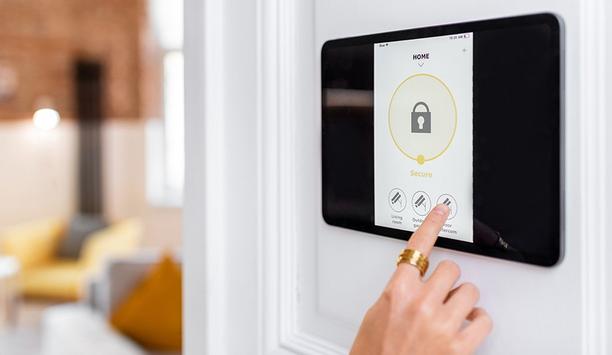 Access the right areas - Making a smart home genius with biometrics
Household adoption of smart home systems currently sits at 12.1% and is set to grow to 21.4% by 2025, expanding the market from US$ 78.3 billion to US$ 135 billion, in the same period. Although closely linked to the growth of connectivity technologies, including 5G, tech-savvy consumers are also recognising the benefits of next-generation security systems, to protect and secure their domestic lives. Biometric technologies are already commonplace in our smartphones, PCs and payment cards, enhancing security without compromising convenience. Consequently, manufacturers and developers are taking note of biometric solutions, as a way of levelling-up their smart home solutions. Biometrics offer enhanced security As with any home, security starts at the front door and the first opportunity for biometrics to make a smart home genius lies within the smart lock. Why? Relying on inconvenient unsecure PINs and codes takes the 'smart' out of smart locks. As the number of connected systems in our homes increase, we cannot expect consumers to create, remember and use an ever-expanding list of unique passwords and PINs. Indeed, 60% of consumers feel they have too many to remember and the number can be as high as 85 for all personal and private accounts. Biometric solutions strengthen home access control Biometric solutions have a real opportunity to strengthen the security and convenience of home access control Doing this risks consumers becoming apathetic with security, as 41% of consumers admit to re-using the same password or introducing simple minor variations, increasing the risk of hacks and breaches from weak or stolen passwords. Furthermore, continually updating and refreshing passwords, and PINs is unappealing and inconvenient. Consequently, biometric solutions have a real opportunity to strengthen the security and convenience of home access control. Positives of on-device biometric storage Biometric authentication, such as fingerprint recognition uses personally identifiable information, which is stored securely on-device. By using on-device biometric storage, manufacturers are supporting the 38% of consumers, who are worried about privacy and biometrics, and potentially winning over the 17% of people, who don't use smart home devices for this very reason. Compared to conventional security, such as passwords, PINs or even keys, which can be spoofed, stolen, forgotten or lost, biometrics is difficult to hack and near impossible to spoof. Consequently, homes secured with biometric smart locks are made safer in a significantly more seamless and convenient way for the user. Biometric smart locks Physical access in our domestic lives doesn't end at the front door with smart locks. Biometrics has endless opportunities to ease our daily lives, replacing passwords and PINs in all devices. Biometric smart locks provide personalised access control to sensitive and hazardous areas, such as medicine cabinets, kitchen drawers, safes, kitchen appliances and bike locks. They offer effective security with a touch or glance. Multi-tenanted sites, such as apartment blocks and student halls, can also become smarter and more secure. With hundreds of people occupying the same building, maintaining high levels of security is the responsibility for every individual occupant. Biometric smart locks limit entry to authorised tenants and eliminate the impact of lost or stolen keys, and passcodes. Furthermore, there's no need for costly lock replacements and when people leave the building permanently, their data is easily removed from the device. Authorised building access Like biometric smart locks in general, the benefits extend beyond the front door Like biometric smart locks in general, the benefits extend beyond the front door, but also throughout the entire building, such as washing rooms, mail rooms, bike rooms and community spaces, such as gyms. Different people might have different levels of access to these areas, depending on their contracts, creating an access control headache. But, by having biometric smart locks, security teams can ensure that only authorised people have access to the right combination of rooms and areas. Convenience of biometric access cards Additionally, if building owners have options. The biometric sensors can be integrated into the doors themselves, thereby allowing users to touch the sensor, to unlock the door and enter. Furthermore, the latest technology allows biometric access cards to be used. This embeds the sensor into a contactless keycard, allowing the user to place their thumb on the sensor and tap the card to unlock the door. This may be preferable in circumstances where contactless keycards are already in use and can be upgraded. Smarter and seamless security In tandem with the growth of the smart home ecosystem, biometrics has real potential to enhance our daily lives, by delivering smarter, seamless and more convenient security. Significant innovation has made biometrics access control faster, more accurate and secure. Furthermore, today's sensors are durable and energy efficient. With the capacity for over 10 million touches and ultra-low power consumption, smart home system developers no longer have to worry about added power demands. As consumers continue to invest in their homes and explore new ways to secure and access them, biometrics offers a golden opportunity for market players, to differentiate and make smart homes even smarter.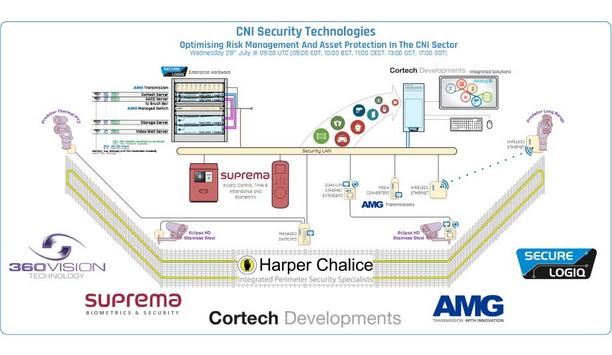 Secure Logiq partners with 360 Vision, AMG, Cortech, Harper Chalice and Suprema to host the CNI security technologies webinar
Secure Logiq is joining forces with 360 Vision Technology, AMG Systems, Cortech Developments, Harper Chalice and Suprema, to present a free webinar dedicated to Critical National Infrastructure (CNI) security technologies. CNI security technologies webinar The 1-hour session will take place on Wednesday 28th July at 10am BST (05.00 EDT, 09.00 UTC, 11.00 CEST, 13.00 GST 17.00 SGT) and has been created to offer practical support for those responsible for safety and/or security in the utilities, power, prisons and nuclear CNI sectors, including consultants and installers. The security of Critical National Infrastructure has never been more important or more under threat" "The security of Critical National Infrastructure has never been more important or more under threat," said Secure Logiq's Robin Hughes, adding "By partnering with these like-minded manufacturers who offer complementing solutions in the CNI space we will use this webinar to deliver a complete system overview. Our hope is to provide an informative and entertaining discussion around the subject with expert insights from across the solutions space." Covering asset protection and risk management Named CNI Security Technologies - Optimising Risk Management and Asset Protection in the CNI sector, the webinar will cover how effective risk management and mitigation, asset protection, regulatory compliance and cost reduction can be achieved, via the use of innovative technologies. Thanks to the combined expertise of the manufacturers involved, a state-of-the-art, end-to-end solution, which is specifically designed for CNI security applications, will be presented to attendees. Cyber secure optical, thermal and radar camera systems Topics being covered will include cyber secure optical, thermal and radar camera systems, effective and innovative perimeter detection (PIDS), secure network backbone design for large infrastructures, flexible biometric access control with multi-factor and differentiating authentication, and optimised server and storage solutions that can provide a modular and scalable core platform for unrivalled interoperability of third-party security systems, via a centralised single platform hub. "Our aim is for this webinar to be an educational experience for professionals in the CNI sector," concludes Robin Hughes, adding "We want to create an open discussion around cutting edge technology for Critical National Infrastructure rather than just a dry presentation, and with the additional Q&A session, we want to make this as interactive as possible."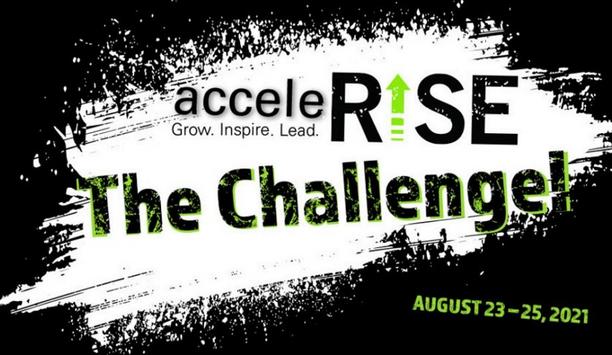 Security Industry Association announces the 2021 agenda and speaker lineup for AcceleRISE event
The Security Industry Association (SIA) has announced the 2021 agenda and speaker lineup for AcceleRISE: The Challenge, an essential experience hosted by SIA's RISE community for young professionals in the security industry. The 2021 AcceleRISE event – taking place virtually August 23-25 – will challenge tomorrow's security leaders to test their limits, escape their comfort zones and grow their industry expertise. "AcceleRISE is a unique learning experience for up-and-coming security professionals to learn and network together," said Dr. Elli Voorhees, Director of learning and development at SIA. Key security technologies "The conference program covers key security technologies and business topics along with essential soft skills that support professional growth for high performers looking to stay at the forefront of the security industry and advance their careers." AcceleRISE was created for rising stars in the security industry and is different from a standard conference AcceleRISE was created for rising stars in the security industry and is different from a standard conference. The 2021 event will put young professionals' preconceptions, boundaries and industry know-how to the test and teach them how to maximize their leadership potential. Session topics for AcceleRISE 2021 will include: Are We Living in the Future? A Conversation Around IoT. A Year Later, a Pandemic and Much, Much More – An Update to 'I Owe It to Her: How My Partner Helped (and Continues to Help) Me Achieve My Career Success'. Generational Work Styles: Building Trust & Effective Communication. Privacy Regulations: What Does the Rising Security Professional Need to Know? Securing Values: Choosing Your Path to Profession & Partnerships. Smooth Operator: How End Users Feel About Typical Sales Tactics and How to Innovate Your Sales Approach. The Art of Hiring & Firing. The Value of Coopetition Within an Ecosystem. Making valuable connections Attendees will have the chance to make valuable connections with other young industry professionals and enjoy fun virtual happy hours, trivia and more. As part of 2021's 'The Challenge' theme, attendees will also be able to compete for points and prizes and track their progress on the AcceleRISE leaderboard throughout the experience. AcceleRISE will give each participant the opportunity to interact with one another" "AcceleRISE is all about building a community of industry young professionals and allowing relationships to be created in an exciting platform," said Katie Greatti, SIA staff liaison for SIA RISE and Conference Manager for AcceleRISE. "Utilizing the virtual environment, AcceleRISE will give each participant the opportunity to interact with one another while adding gamification and competition to the mix. It is an experience you and your team will not want to miss." Virtual event speakers Speakers for the virtual event include: Diana Brucha, Enterprise Account Executive, Allied Universal. Kelsey Carnell, Regional Sales Manager, Axis Communications. Danny Chung, Global Director of consulting and design, Northland Controls. Colin DePree, Sales Strategy, Salto Systems. Kami Dukes, Director of business development, North America, AMAG Technology. Scott Dunn, Senior Director, business development solutions and services, Axis Communications. Marc Facca, Distribution Sales Consultant, Allegion. Robert Gaulden, Director of multifamily strategy, Allegion. Adam Groom, Vice President of sales, Northland Controls. Kim Hooper, Regional Loss Prevention Manager, Amazon. Antoinette King, Founder, Credo Cyber Consulting LLC. Brendan McFall, Technical Engineering Manager, Northland Controls. Zack Morris, Director, commercial career programs, ADT Commercial. Jennifer Odess, Vice President, global partner enablement, ServiceNow. Lee Odess, Founder and CEO, Group337. AcceleRISE 2021 is supported by Premier Sponsor Group337; Full Conference Sponsors ADT, Allegion, Axis Communications, BCD International, Northland Controls and Salto; and Event Sponsors AMAG Technology, Brivo, Cam-Dex Security Corporation, ISC Security Events and WeSuite. Virtual networking events SIA RISE is a community that fosters the careers of young professionals in the security industry. In addition to hosting AcceleRISE, the SIA RISE community offers fun in-person and virtual networking events, mentorship opportunities through the Talent Inclusion Mentorship Education (TIME) program, career growth webinars and e-learning, scholarships for use toward education and professional development and career tracks at top trade shows. RISE membership is available to all employees at SIA member companies who are young professionals under 40 or have been in the security industry for less than two years. Pricing for AcceleRISE 2021 starts at just $199 for SIA members and only $49 for student members. Group packages are also available, which allow companies to purchase three tickets for their employees to use and get a fourth free.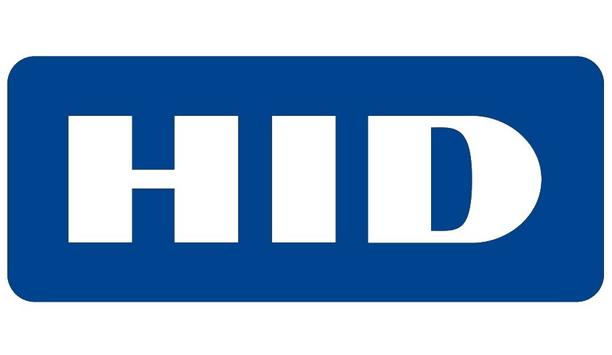 HID Global enables organisations to bring remote workers and students back on-site with their chromebooks
Organisations around the world sent an unprecedented number of people home during 2020 to work and attend school remotely, many of them with Chromebook laptops whose shipments more than doubled year over year. HID Global, identity solutions company, is helping organisations bring these people and their Chromebooks back to a hybrid work and classroom environment using its HID HydrantID Account Certificate Manager (ACM) digital certificate management offering. Seamless connections According to the market research firm Canalys, "Chromebooks set record shipment volumes, reaching 11.2 million units in Q4 2020, a remarkable 287% increase over Q4 2019, bringing the full-year 2020 total to 30.6 million units." HID HydrantID ACM and its new Chromebook Certificate Enrollment Extension (CEE) feature enable organisations to issue and manage the digital certificates for bringing these devices back to physical work and study settings, ensuring they can connect to networks seamlessly and securely without passwords. Easy, cloud-based approach "The traditional walled-fortress IT security posture isn't feasible as we transition to hybrid remote and in-person work and study environments using a growing variety of computing devices and operating systems," said By Mrugesh Chandarana, Senior Product Manager, Commercial CA and PKI Services with HID Global, Identity and Access Management. "The huge influx of Chromebooks is here to stay and HID HydrantID ACM with its CEE feature is the first solution to provide an easy, cloud-based approach to digital certificate management that enables these devices to authenticate to enterprise networks in a passwordless, Zero Trust network access environment." Digital certificate lifecycle management The solution offers automated digital certificate lifecycle management with tracking, installation, and renewal HID HydrantID ACM with the CEE feature offers automated digital certificate lifecycle management with tracking, installation, and renewal. It enables users of any Chromebook to make or model to be securely up and running on the network by simply plugging in their devices and seamlessly deploying certificates for passwordless authentication without any user intervention. Early adopters of the HID HydrantID CEE solution for Chromebooks include a large financial institution with a sizable remote workforce, as well as high schools and colleges where Chromebook usage grew substantially during the 2020/2021 academic year. Passwordless authentication The CEE feature is especially valuable for users as it allows them to have passwordless authentication while seamlessly navigating between remote connectivity and direct connection to the in-office network. For organisations that do not have an internal Microsoft Active Directory Certificate Services (ADCS) infrastructure, the CEE allows them to implement a seamless experience for their users while freeing up Help and\or Service Desk resources. By implementing the CEE using HID HydrantID Managed PKI-as-a-Service, organisations eliminate operational complexity and dramatically reduce costs related to operating and deploying an organisational private PKI.
Related white papers
10 top insights in access, cloud and more
Protecting dormitory residents and assets
Top 5 ways to ensure visitor safety and security