E. N. Simon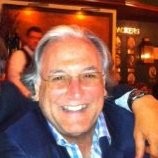 E. N. Simon
Global Director of Business Development,
Razberi Technologies
E. N. Simon is the Global Director of Business Development at Razberi Technologies. He has over 20 years of experience, specializing in Sales and Sales Development Methodologies for the security industries. Having been on both sides of the table, E.N. excels in creating successful Go-To-Market/Sales strategies producing results that exceed goals by growing both existing and new business in highly competitive markets while maintaining a sustained customer base with a high standard of customer satisfaction.
News mentions
Protecting the oil and gas market is key to a thriving economy. The list of security challenges for oil and gas requires the best technology solutions our industry has to offer, from physical barriers to video systems to cybersecurity. We asked this week's Expert Panel Roundtable: what are the security challenges of the oil and gas market?
Experts sections