Jamie Bradford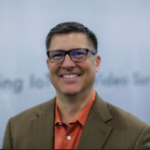 Jamie Bradford
Global Director of Sales Engineering,
Razberi Technologies
Jamie Bradford is the Global Director of Sales Engineering at Razberi Technologies. For more than 20 years, Jamie has held technical and management positions in IT, Physical Security, and Software Manufacturing. His core focus is working with customers to educate, design, and implement support of Razberi solutions. He plays a key role as a liaison between end users and the Razberi Engineering Team for development of market-driven solutions. Prior to joining Razberi, Jamie was responsible for the System Solutions Team at Panasonic Corp. His team's focus was centered around system design development, enterprise system integrations and proof of concept implementations. Previous to Panasonic Corp, Jamie held both technical and management positions with IBM Corp and Baylor Health Care System managing Telecommunications, Data Centers, and Network Infrastructure. In 2008, Jamie was a Laureate recipient of Computer World Honors for his innovation and achievements for development of presence and communication technologies for Emergency Room and Ancillary Support Teams.
News mentions
A standard is a document that establishes uniform engineering or technical criteria, methods, processes, and/or practices. Standards surround every aspect of our business. For example, the physical security marketplace is impacted by industry standards, national and international standards, quality standards, building codes and even environmental standards, to name just a few. We asked this week's Expert Panel Roundtable: How have standards changed the security market as we know it?
Utilities are an important element of critical infrastructure and, as such, must be protected to ensure that the daily lives of millions of people continue without disruption. Protecting utilities presents a unique range of challenges, whether one considers the electrical grid or telecommunications networks, the local water supply or oil and gas lines. Security technologies contribute to protecting these diverse components, but it's not an easy job. We asked this week's Expert Panel Roundtable: What are the security challenges of protecting utilities?
Experts sections
Featured white papers
How to drive B2B security & operations with smart surveillance
Download
Wireless security: Cut costs without cutting corners
Download
Hybrid hyperconverged systems benefit growing storage and retention needs
Download