IP cameras Comparison: MicroPower Technologies, LILIN
(4)
| | | | | |
| --- | --- | --- | --- | --- |
| | MicroPower Technologies SOLVEIL IR Surveillance Platform | LILIN LR7022E4 | LILIN IPR722ES4.3 | LILIN IPD-2222ES6 |
| Chip Inch Size | 1/3 | 1/3 | 1/3 | -- |
| Colour Type | Colour / Monochrome | Colour / Monochrome | Colour / Monochrome | Colour |
| Resolution | 1MP | 1080p | 1080P | 1920 x 1980 |
| Digital (DSP) | ✔ | ✔ | -- | -- |
| Specialist Type | Infrared | Network | -- | -- |
| Auto Iris | ✔ | ✔ | -- | -- |
| Direct Drive | ✔ | -- | -- | -- |
| Focal Length mm | 2.8 ~ 11 | 4 | 4.3 | 6 |
| Wide Dynamic Range | ✔ | ✔ | ✔ | -- |
| Picture Elements HxV | 1280 x 720 | 1920 x 1080 | 1920 x 1080 | -- |
| Image Frame Rate | 30 fps | -- | -- | -- |
| Back Light Compensation | ✔ | ✔ | ✔ | -- |
| Auto Gain Control | ✔ | ✔ | ✔ | -- |
| White Balance | ✔ | ✔ | ✔ | -- |
| Sensitivity Lux | -- | 0.4 | 0.15 | -- |
| Voltage | -- | 12 V DC | 12 V DC | PoE |
| Motion Activated | -- | ✔ | -- | -- |
| Electronic Shutter Range | -- | 1/30(25)s ~ 1/8000s | 1/30(25) ~ 1/8000 | -- |
People also viewed these products
Featured security companies
Related Videos
Apollo's Orbis range smoke and heat detectors for marine and offshore environment
Panasonic's 4K glass-to-glass solution for Esports stage environments
Panasonic launches the PT-RQ35 30.000 lumens 4K laser projector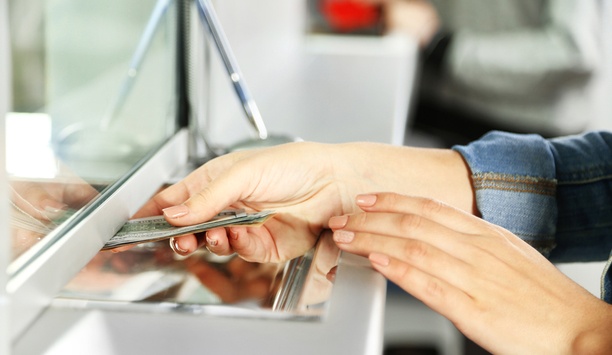 LILIN bank surveillance solutions protect against threats such as robbery, fraud & violence through cutting-edge functionality
LILIN can equip all branches with the best-of-breed video surveillance security equipment and systems. Teller windows, processing rooms, ATM's, parking lots, lobbies and common areas are all monitored by high-quality video cameras for the safety of customers, employees and staff. The company offers a large selection of IP cameras for use with bank location, and the surveillance video can be searched by date, time, camera location or any combination of these. Zone Entering technology is able to accurately report the real-time data continuously from the bank head office or directly in branch. IP video surveillance systems with advanced video analytics such as Face Detection is helping to fight the problem of check fraud at banks by recording transaction data and capturing images of offenders. Benefits of LILIN bank surveillance solutions: Instant playback 24/7 day and night operations Live viewing Deter robberies Motion detection and event deployment Stay ahead of fraud and violence Monitor multiple branches from a central location or mobile location Video redundancy – multiple backup systems provided LILIN Covert series IP camera IPC0122 provides miniature IP video surveillance to enhance Automatic Teller Machine (ATM) operations and security. It is the perfect discreet camera solution to provide well-thought-out video surveillance in ATM environments. The FD2452V 360-degree Panoramic model is ideal for wide open spaces, including bank lobbies giving user a complete coverage to effectively monitor a large space from a single camera. LILIN UHG1182 4K UHD / SG1122 60fps S series /ZG1232X Auto Focus 3-megapixel security cameras are great tool to monitor each transaction at process rooms or teller windows.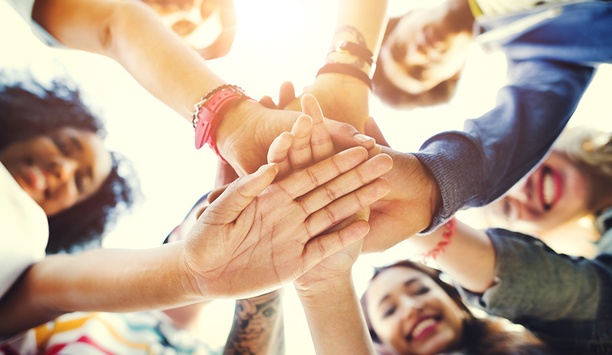 MicroPower Surveillance Platform provides cost-effective, wireless security for North Hennepin Community College parking areas
The customer Located in Brooklyn Park, Minnesota, North Hennepin Community College (NHCC) is one of the largest and most diverse community colleges in the state, serving more than 10,000 students enrolled in 60 degree and certificate programmes. With a rich tradition of excellence in teaching and learning, NHCC offers an exceptional student experience at one of the safest campuses in the country. NHCC's all-inclusive public safety programme includes regular foot and vehicle patrol, set building alarms, access control and a campus-wide surveillance system. To further enhance student safety, NHCC has also installed MicroPower Technologies' solar-powered, wireless MicroPower Surveillance Platform in its main parking lot for powerful, cost-effective and reliable 24x7 coverage. The challenge Campus safety is a top priority for college administrators, who are constantly looking for new ways to provide an open academic environment while ensuring student safety. With a far-reaching security plan already in place, North Hennepin Community College was left with one area that needed better coverage: the school's parking lots. "We see a large amount of activity in our parking lots, ranging from vehicle break-ins and tampering to hit and run accidents, which we have not been able to effectively monitor with our existing cameras," explained Erik Pakieser, Director of Public Safety at NHCC. "Staff, students and parents have asked for more coverage in these areas and we are committed to meeting their needs." However, limited by budget, the college simply could not afford to install a surveillance system that would require trenching concrete to install electrical and network cables. In addition, the building that would have to support any additional hardwired cameras in the parking lots did not have an adequate power supply. "Every time we discussed parking lot surveillance, the conversation was over before it began because of the extraordinarily high costs of hardwiring," added Pakieser. On the recommendation of Paragon, a single-source provider of converged IP/IT security solutions, NHCC selected the MicroPower Surveillance Platform to monitor activity across the South West Parking Lot, the campus' main parking area. "We didn't look at any other solutions," asserted Pakieser. "MicroPower was the only wireless solution available that would allow us the cover such a large area without running network or power cables, and deliver video we required." MicroPower solution NHCC installed 10 MicroPower video surveillance cameras mounted on 40-foot light poles throughout the parking lot. As an open-platform system, MicroPower is managed using the existing Milestone Video Management System for easy, central monitoring. "We couldn't afford to invest in a separate client, so it was imperative that the new platform integrate seamlessly with the Milestone VMS," noted Pakieser. "If not, it would've been a deal-breaker." Public safety, human resource and maintenance personnel have access to the MicroPower platform, which is monitored in real-time by Public Safety officers. "Our officers like the MicroPower surveillance platform because they can see so much more than before and it is easy to manage using the familiar Milestone software," said Pakieser. The MicroPower Surveillance Platform is used primarily for public safety reasons, but human sauces sometimes leverages footage to resolve employee issues or liability claims. "All feedback on the new systems has been very positive." NHCC installed 10 MicroPower camerasthroughout the parking lot, which aremanaged using the existingMilestone Video Management System Paragon installed the MicroPower platform without difficulty, and all users were up and running with minimal training. "We upgraded the CMS to gain enhanced functionality with the MicroPower platform," added Pakieser. "Now, we have access to more search and playback featured that let us better leverage the excellent surveillance footage we have of the parking lot." Results According to Pakieser, the top selling feature of the MicroPower Surveillance Platform is the dramatic cost-savings it delivers. Its unique zero-cable design minimises deployment time, reduces installation complexity and does not require trenching. "There was simply no way we could've moved forward if we had to trench, so having a wireless option was a very, very big deal," stated Pakieser. A hardwired surveillance system would've cost thousands more, making it unfeasible. "A wireless solution was the difference between having parking lot surveillance and not." The college has also seen a reduction in operational expenses since deploying the solar-powered MicroPower Surveillance Platform, which operates on only ¾ Watts and supplies a minimum of five days of back-up power on a single charge of its battery packs. "We can cut our electricity costs because we aren't powering the cameras," said Pakieser, who added that the college doesn't have to worry about overloading its existing power supply either. "MicroPower helps with our budget and allows us to reduce our environmental footprint – a fact that has been well-received by the campus community." Maintenance costs have also been lowered, due in part to the durability of the cameras. In fact, the college has experienced no downtime since they were installed. "The cameras also hold up well under the extreme weather conditions here in Minnesota," said Pakieser. In fact, the system has required little to no maintenance so far. Public Service officers also save time because they no longer have to patrol the area on foot. "We can use the system in lieu of foot patrol, and quickly and easily review high-quality video to expedite investigations." Pakieser also likes that MicroPower incorporates security features and a robust wireless network protocol to ensure that video data is protected and highly available, even in the event of network disruptions. "The IT team had no problem getting the platform running on the network and can easily support the system to ensure optimal uptime". The MicroPower solution has changed the face of security at NHCC, providing remote, wireless surveillance where it was once impossible. "From a security standpoint, the MicroPower platform has been a huge help in our daily monitoring and investigating of parking lot incidents and a proactive step towards complete, campus-wide security," concluded Pakieser. By providing high-quality video footage of the parking lot, the new system will also help reduce the potentially high costs of liability claims. "We are very happy with the performance, reliability and cost-effectiveness of the MicroPower Surveillance Platform and plan to install it across our other two working parking in the very near future". LILIN full HD IP cameras increase security at prime intelligence agency of Bangladesh
The main gate of SB HQ premise in Malibagh, Dhaka has been covered by PTZ camera IPS4204E Upgrading analogue to IP The Special Branch, or SB, is the prime intelligence agency of Bangladesh. This is the only intelligence outfit of Bangladesh which works in all strategic, operational, and tactical levels. Some people threw bomb in Special Branch (SB) headquarters premises situated in Malibagh, Dhaka, Bangladesh, during a strike throughout the country. The existing analogue CCTV system they utilised was unable to find out the culprit. SB authority therefore turned to a partner of LILIN – AA Technology Ltd, a professional CCTV solution provider in Bangladesh, to upgrade to a high resolution IP surveillance system. AA Technology Ltd showed SB security team the IP surveillance system by LILIN, which they liked so much and decided to deploy LILIN system at SB. Security equipment used LILIN 2MP outdoor PoE bullet camera; Model#: LR7022×15 LILIN 2MP 20X outdoor PTZ camera; Model#: IPS4204E×1 LILIN 1080P 16CH standalone NVR; Model#: NVR400L×1 LILIN multi-function keyboard with NAV Client; Model#: PIH-931D×1 Cisco 16-port PoE switch×2 Transcend 64GB Micro SD Card×16 Elsy 03 KVA True Online UPS×1 NAV Client PC with 40" display×3 04 TB Western Digital surveillance HDD×3 Solution All cameras are being monitored and controlled 24/7 from three different locations using LILIN NAV Client, and all video data are being recorded for 30 days in LILIN NVR using WD surveillance hard-disk. A twenty-four hour uninterrupted power supply has been ensured with the use of Elsy True Online UPS system. The main gate of SB HQ premise in Malibagh, Dhaka has been covered by 20x full HD PTZ camera IPS4204E, and the whole branch has been secured using LILIN Full HD IP based bullet cameras LR7022.
Featured white papers
Wireless security: Cut costs without cutting corners
Download
Hybrid hyperconverged systems benefit growing storage and retention needs
Download
The 2020 State of Physical Access Control Report
Download